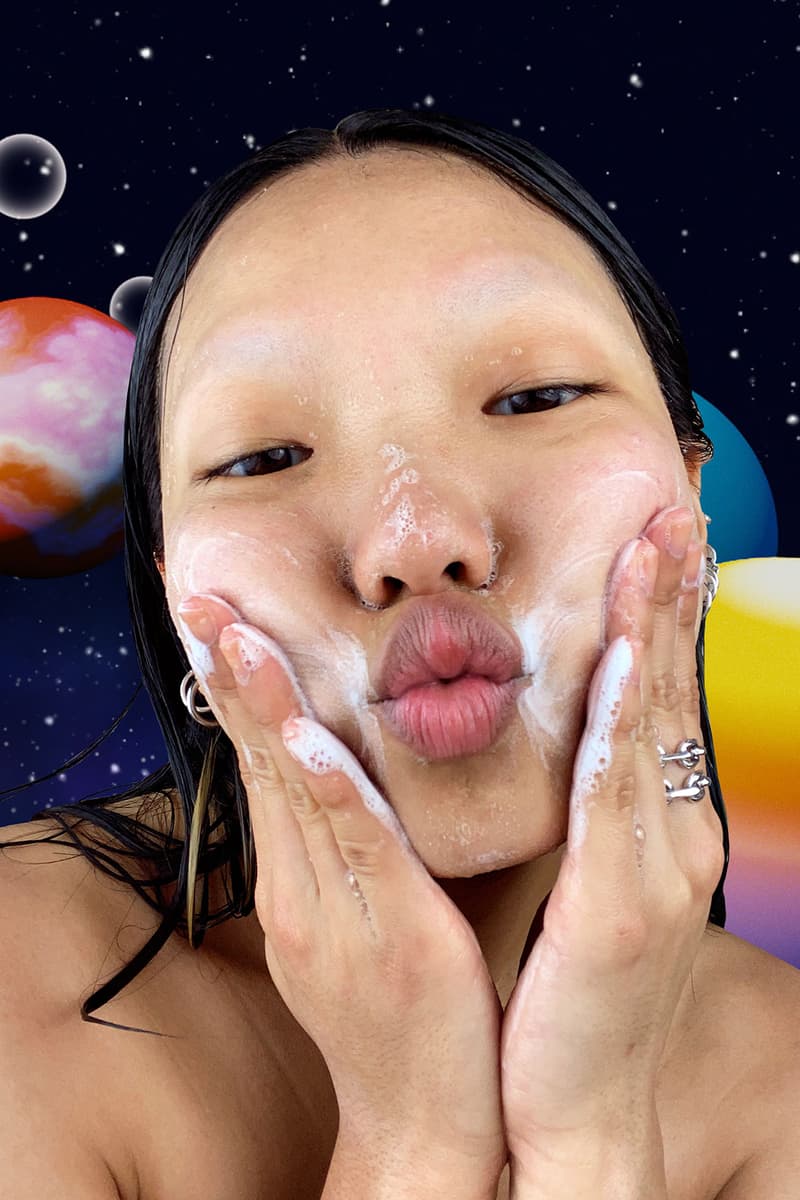 Here Are 9 of the Best Face Washes for Acne-Prone Skin
From cult-favorite brands like The Ordinary and Starface.
Beauty
Here Are 9 of the Best Face Washes for Acne-Prone Skin
From cult-favorite brands like The Ordinary and Starface.
For those with acne-prone skin, chances are you've experienced breakouts and clogged pores from accumulated oil and sweat. If you're in the market for a face wash that helps keep pimples from forming, we've put together a list of fan-favorite facial cleansers that will help remove impurities for clearer skin.
Something to consider when choosing a face wash is the composition of the product. Ingredients like salicylic and glycolic acid are known to help with melting away impurities that are stuck deep inside pores. Additionally, the formula should be gentle enough for daily use so that the cleanser doesn't overdry and irritate the skin. Brands like The Ordinary and Farmacy are loved by many skincare enthusiasts for their cleansers that are packed with amino acid and hyaluronic acid to help maintain the optimal balance between cleansing and hydrating. Some other popular products include Kiehl's Calendula cleanser, as well as Fresh's face wash comprised of soy proteins, cucumber extract and rosewater that help strengthen the skin and unclog the pores.
From Starface to Mario Badescu, see some of the best lightweight gel and foamy face washes for acne below.
Formulated with salicylic acid and thyme extract, this Mario Badescu face wash is designed to reduce acne, blemishes and oiliness. Arriving as a lightweight gel, the product also contains aloe vera and chamomile to promote clearer skin.
A product known to be gentle to the skin, The Ordinary's Squalane Cleanser not only removes makeup, but it also dissolves facial impurities. Rub the product between your palms until the consistency changes into an oil-like product. Designed for all skin types, this face wash is optimal for daily use as it prevents the skin from overdrying.
A skincare label known for its star-shaped zit patches, Starface has expanded its product offering earlier this year with a foaming cleanser. The Space Wash is a gentle, oil-free formula filled with plant-derived ingredients like white willow bark extract, a natural salicylic acid alternative that helps clean up clogged pores.
Containing five-percent glycolic acid, Pixi's face wash adds a natural, healthy glow to the skin. Arriving in a mud-like creamy consistency, the product deep-cleanses the pores while calming and hydrating the skin with aloe vera. The formula provides just the right amount of exfoliation for daily use.
This red clay face wash is designed for detoxing and absorbing any impurities to reveal a natural glow. Consisting of rosemary leaf oil and glycerin, the cleanser helps to achieve a hydrated and evenly-toned complexion. Effective in absorbing any excess sebum, the product is ideal for blemish-prone skin.
Comprised of neem seed oil and AHAs like glycolic and lactic acids, Ole Henriksen's cleanser allows deep cleansing to unclog and purify the pores without causing harm to the skin. Additionally, the formula will help get rid of dead skin cells that cause build-up within the pores, resulting in a well-balanced complexion.
Designed for all skin types, Farmacy's Clean Bee face wash mainly targets dullness and uneven texture on the skin. Packed with ingredients like coconut and amino acid, the formula gently washes away oil left on the surface, as well as impurities. The product is complete with hyaluronic acid, which adds moisture and hydration.
A lightweight gel targeting oiliness and acne, Kiehl's foaming cleanser contains calendula flower extract and glycerin that help create a moisture barrier. The product keeps the skin clean without drying it out.
One of Fresh's most popular products, the Soy Makeup Removing Face Wash is a gentle, pH-balanced product that will melt away anything from makeup to impurities. Additionally, amino acid-rich soy proteins, cucumber extract and rosewater help with strengthening skin elasticity and balancing for an even complexion.
Share this article