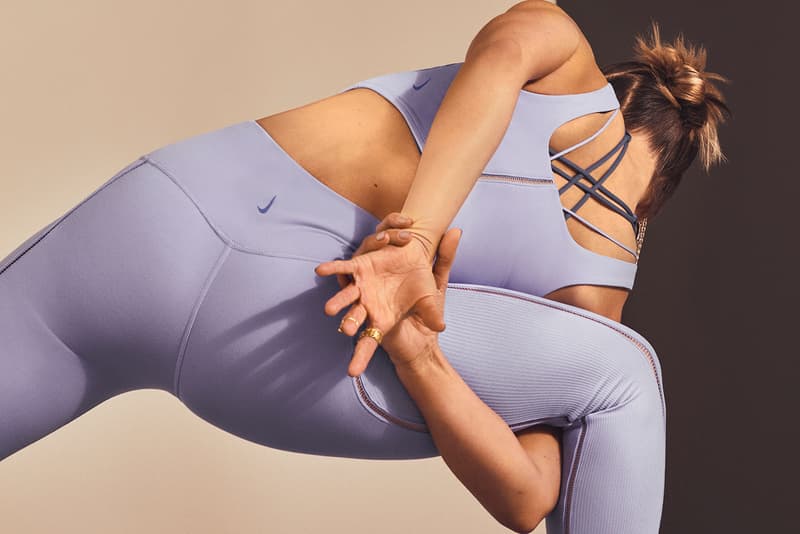 Fashion
The 15 Best Yoga Pants to Work Out in at Home
Featuring both affordable options and designer picks.
The 15 Best Yoga Pants to Work Out in at Home
Featuring both affordable options and designer picks.
If you've been on the hunt for a new pair of yoga pants for your at-home workouts, we've gathered both the best affordable and designer options on the market right now. Whether you've been religiously following Kirsty Godso's "Fast Fire Glutes" routine, or you've been taking advantage of the free premium version of the Nike Training Club app, you'll find a range of leggings perfect for exercising below. Our top picks feature quality fabrics available in an array of colorways and patterns.
Affordable styles include Nike's high-waisted Infinalon ribbed 7/8 tights that sport ribbing details on the sides, and are outlined with stripes for extra ventilation to help you stay cool. Another alternative would be Calvin Klein Performance's bright orange leggings made out of synthetic jersey material. The design boasts classic CK logo on the left leg and comes in a mid-rise, slim fit with an elasticized waist.
If you'd like to invest in designer items, Off-White™ x Nike's pro tight leggings are developed to sit right on the waist with its snug elastic waistband, offering the perfect, streamlined fit to help boost your workout. Another great option, A-COLD-WALL*'s beige-toned piping leggings, is fabricated out of stretch nylon and features two pockets for you to store your essentials.
Scroll down to see some of the best yoga pants available to shop online. For more in fitness, read our beginner's guide to five of the most popular types of yoga.
Share this article