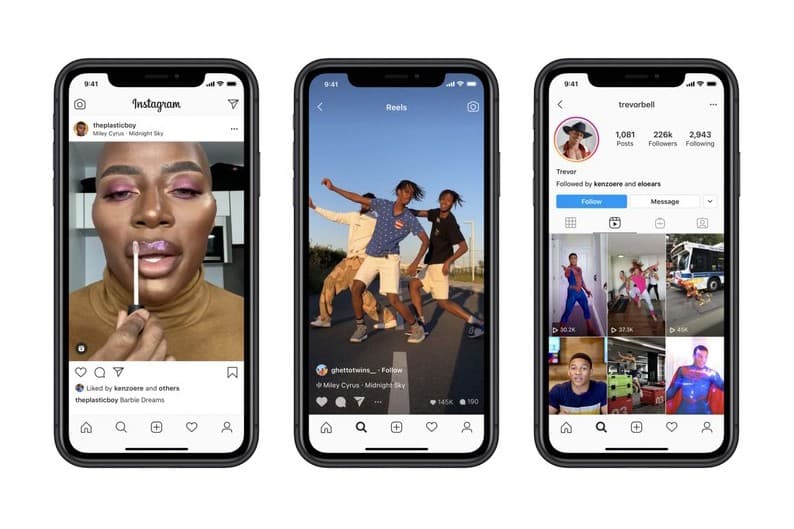 Tech
Scammers Are Already Making Money From Selling Fake Views on Instagram Reels
Profits from the business are "enough for a good car and a decent home."
Scammers Are Already Making Money From Selling Fake Views on Instagram Reels
Profits from the business are "enough for a good car and a decent home."
Only a week in since its launch in the U.S., Instagram Reels is already seeing inauthentic activity such as fake views from scammers. The service had been offered for sale on multiple websites just hours after the new TikTok rival landed.
According to Business Insider, scammers have been selling 100 likes on a Reel for 75 cents, while unnamed managers of larger botnets have revealed that they have already taken orders from roughly 80 users for 11 million views on the new social media platform. Although they haven't disclosed the exact amount of money they've made through the new sale, they mentioned that profits from their business are "enough for a good car and a decent home."
An influencer with more than a million followers has reportedly used this scamming tactic, claiming that he has been using bots not only for Reels, but also for follower count. According to the user, there are no strict restrictions when it comes to using bots on Reels. He further added, "I guess Instagram is happy if we push their TikTok copy." Responding to the scammers, a Facebook representative stated: "Inauthentic activity is bad for the community and since the early days of Instagram we've invested in ways to identify and remove millions of fake or spammy accounts. We'll continue to build on these technologies, to maintain the best possible experience across our platforms."
The launch of Instagram Reels arrived just in time with TikTok's ongoing feud with the Trump administration. Most recently, the video-sharing platform shared that it is planning to file a complaint regarding its ban.
Share this article