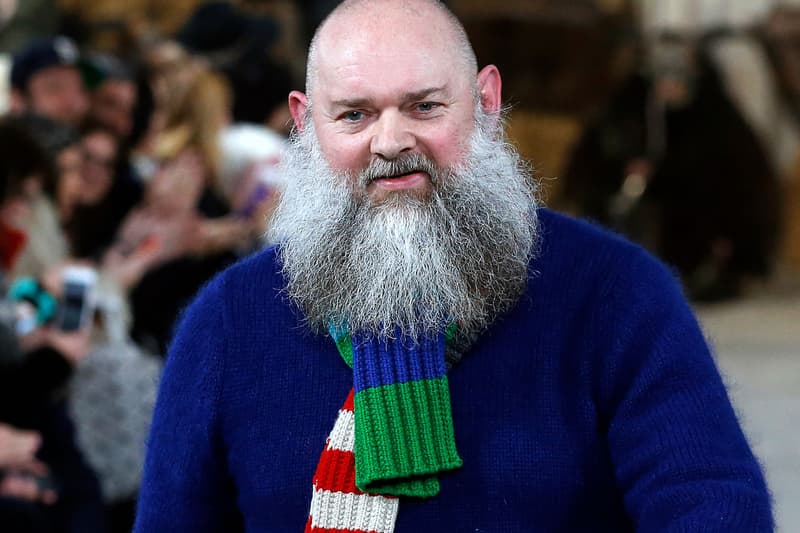 Fashion
Walter Van Beirendonck Slams Virgil Abloh, Louis Vuitton for Copying His Old Designs
"Virgil did it again," the Antwerp Six designer said.
Walter Van Beirendonck Slams Virgil Abloh, Louis Vuitton for Copying His Old Designs
"Virgil did it again," the Antwerp Six designer said.
Walter Van Beirendonck, the legendary Belgian designer part of the Antwerp Six, has called out Virgil Abloh and Louis Vuitton for allegedly plagiarizing his old designs. Beirendonck, who also heads the fashion department at Antwerp's prestigious Royal Academy of Fine Arts, raised issue with several elements of Abloh's recent Louis Vuitton Spring/Summer 2021 menswear collection, presented at the port of Shanghai on August 6.
Besides the silhouette and color combinations featured heavily throughout Abloh's range, Van Beirendonck also pointed out similarities between his previous work and the stuffed animal-like figures that Abloh stitched to outerwear throughout his collection. Abloh's versions, cartoon characters which he dubbed "Zooom With Friends," are strikingly similar to the playful figures incorporated into the tailoring of Van Beirendonck's Fall/Winter 2016 collection.
Van Bierendonck's fans were quick to note further parallels between his creations and Abloh's latest collection. Some compared Abloh's asymmetric sunglasses to a style created by FAKBYFAK for Van Bierendonck's Fall/Winter 2018 show while Instagram account @aestheticterrorist attributed inflatable outerwear Abloh debuted yesterday to Van Bierendonck's pool toy muscle jacket from 1996.
"Virgil did it again!" Van Beirendonck told HYPEBEAST in an exclusive statement. "This is not just copying, this is using my world, ideas, colors, signature, cuts, shapes as his collection moodboard. A world and signature [I've been] working on since 1985. He is paid a huge amount of money to be an ['artistic director'] and he has unlimited possibilities to work with anybody in the world — he could have asked me for a collaboration," Van Beirendonck concluded with a smiley-face emoji.
Abloh is no stranger to allegations of plagiarism. The designer is the subject of several posts on fashion call-out account @diet_prada, which raised unmistakable similarities between Abloh's previous collections and the work of emerging designer COLRS and famed graphic designer AG Fronzoni. Back in June, he was even accused of stealing his Pop Smoke cover art from another artist.
"He clearly feels INVINCIBLE. SHAME — also for Vuitton. I HATE COPYCATS," Van Beirendonck added, referencing a design from his Fall/Winter 2020 collection. "More than ever, spread the world and let this dirty practice stop. Tell Vuitton to contact the REAL THING."
Share this article