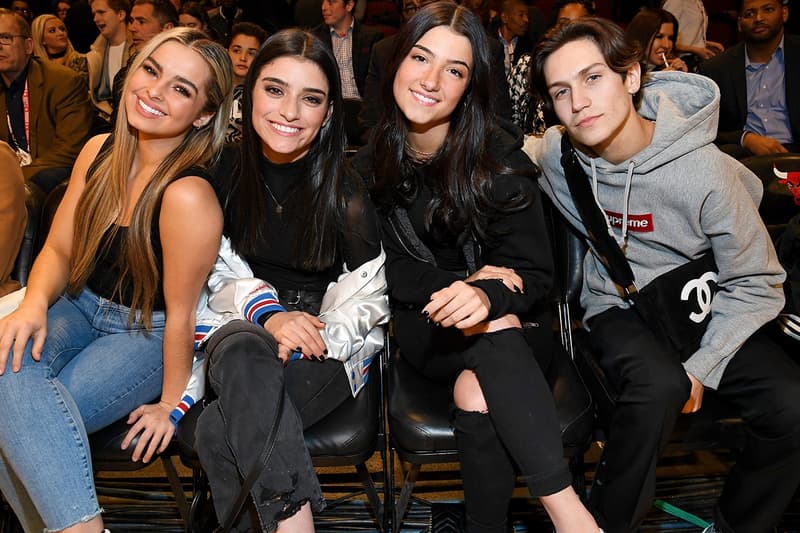 Film & TV
'The Hype Life' Is the New Reality Show About TikTok's Biggest Stars
Featuring content creators from The Hype House.
'The Hype Life' Is the New Reality Show About TikTok's Biggest Stars
Featuring content creators from The Hype House.
Following the announcement that Donald Trump will officially be banning both TikTok and WeChat in the United States, the future of the video-based app remains uncertain. But not to worry, we will still be able to keep up with some of the app's biggest stars from TikTok collective The Hype House.
The group was approached by Wheelhouse Entertainment for its own reality TV show, which will star the house founders Thomas Petrou and Chase Hudson, alongside their famous friends. The series dubbed The Hype Life will follow the two LA-based creators ad their lives, and will include stars like Nick Austin, Mia Hayward, Angel Herrera, Tony Lopez, Ondreaz Lopez and more. We'll get an inside look at their daily business and interactions, and we'll be able to follow the content creation process that reaches the Hype House's combined following of 150 million people. One star that won't be featured in the series is the app's biggest star Charli D'Amelio, as she's reportedly working on her own reality show alongside her sister Dixie.
"Hype House is a creative rocket ship, piloted by extremely hard-working, business-savvy young adults who have already built incredible audiences that both platforms and brands can tap into," said Eric Wattenberg of Wheelhouse Entertainment, adding, "Unlike other social media, TikTok leans into singing, dancing and acting, and we think it makes for a natural fit, and an easier lift for these young stars to ally with a company focused on talent across the board. We believe the sky's the limit for our two Houses."
There's yet no official release date tied to the show, but keep watching this space as more news surfaces.
---
Share this article