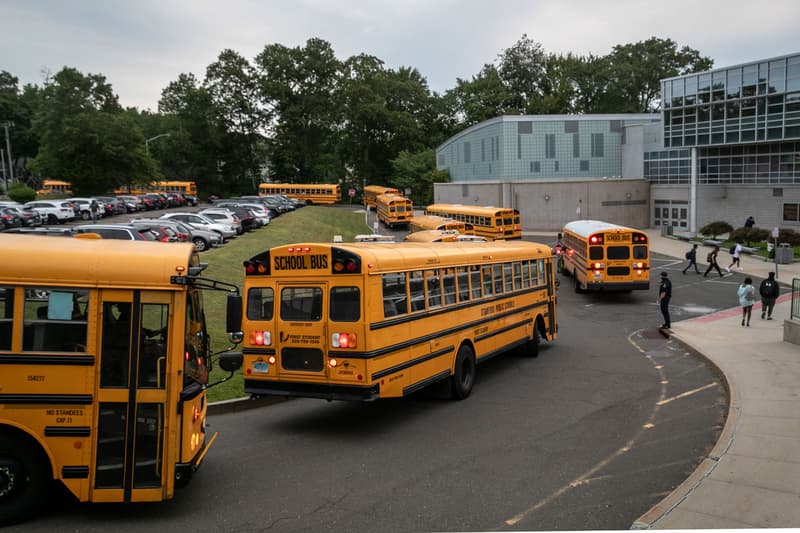 Culture
Education Department to Withhold Aid to Schools That Affirm Transgender Athletes' Identities
Another attempt by the Trump administration to deny transgender rights.
Education Department to Withhold Aid to Schools That Affirm Transgender Athletes' Identities
Another attempt by the Trump administration to deny transgender rights.
United States Secretary of Education Betsy DeVos plans to withhold approximately $18 million USD from Connecticut schools unless they withdraw from the state's Interscholastic Athletic Conference, which allows transgender athletes to join teams that correspond with their gender identities.
The funds, which won't be released on October 1 unless schools comply with the Education Department's demands, are part of a federally approved desegregation plan that helps Black and Hispanic students attend magnet schools outside of their neighborhoods. According to a report by The New York Times, the schools will receive planned aid only if they sign an "assurance" form pledging to sit out from the athletic conference.
The Education Department argues that allowing biologically male athletes to compete on female teams violates Title IX — which prohibits sex discrimination in programs that receive federal funding — by denying "female student-athletes benefits and opportunities." In response to past complaints regarding its transgender athlete policies, the conference stated that "Connecticut law is clear and students who identify as female are to be recognized as female for all purposes — including high school sports."
"The intent of the magnet grant is to carry out the intent of Brown v. Board of Education," Ms. Bonanno, New Haven's magnet school coordinator, told the Times. "To pit a minority community against the LGBT community is disgraceful." New Haven Mayor Justin Elicker also expressed disappointment with DeVos' actions. "It's effectively extortion. The federal government is trying to force us to take a side against transgender individuals," he said.