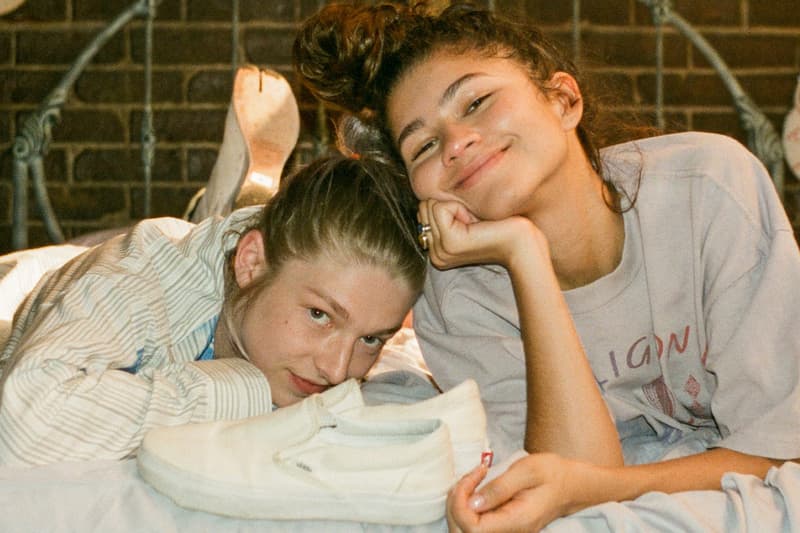 Film & TV
Everything We Know So Far About 'Euphoria' Season 2
The hit HBO series is confirmed for a second season, but when can we expect new episodes?
Everything We Know So Far About 'Euphoria' Season 2
The hit HBO series is confirmed for a second season, but when can we expect new episodes?
Ever since the last episode of HBO's Euphoria aired back in August 2019, fans of the television series have been patiently waiting for Season 2 to release. For those who need a quick refresher, Euphoria follows the story of a group of high school students who discover the ups and downs of sex, drugs, friendships and love. The plot centers on Rue Bennett (Zendaya), a recovering teenage drug addict who befriends Jules Vaughn (Hunter Schafer). The two instantly make a connection and fall in love. However, towards the end of the first season, Jules leaves Rue behind with no explanation. With two special episodes recently landing on HBO Max, viewers of the show are given a glimpse at the events that happen after Jules runs away.
Below, we've gathered everything we know so far about the upcoming season. Read on for what to expect from Euphoria Season 2.
Two special episodes have been announced.
In August 2020, Zendaya hinted on Jimmy Kimmel Live! about a "bridge episode" of Euphoria before the release of Season 2. The following month, the Emmy-Award winning actress confirmed that two special episodes were on the way. By December, "Part 1: Rue" debuted on HBO and HBO Max, which centers on the life of Zendaya's character Rue after her best friend and love interest Jules leaves her at the train station in Season 1. Starring Hunter Schafer, "Part 2: Jules" is set to premiere on January 24.
Production for Season 2 has been delayed.
While previously scheduled to release last year, Season 2 of Euphoria has unfortunately been pushed back due to the ongoing pandemic. Filming has not begun and it is unclear when the cast and crew can come together to start working again. If production resumes early this year, fans can expect the second season to arrive in late 2021 or early 2022.
Your favorites are set to reprise their original roles.
Zendaya and Schafer will evidently play their original roles in Euphoria Season 2. In addition, members of the first season's main cast, including Alexa Demie (Maddy), Barbie Ferreira (Kat), Maude Apatow (Lexi) and Jacob Elordi (Nate), will return in the upcoming season.
New faces will be potentially joining the Euphoria family.
According to Project Casting, new roles have been added to the list of cast members for the upcoming season: Darian, a 17-year-old boy who is described as an outsider, sensitive, vulnerable and mischievous; Ray, a 17-year-old boy who is "attractive with an edge," has a "pure heart" and is "not verbose or educated but has all the words he needs"; and Ami, a girl between the age of 18 to 20 who is a drug addict and a stripper.
Share this article