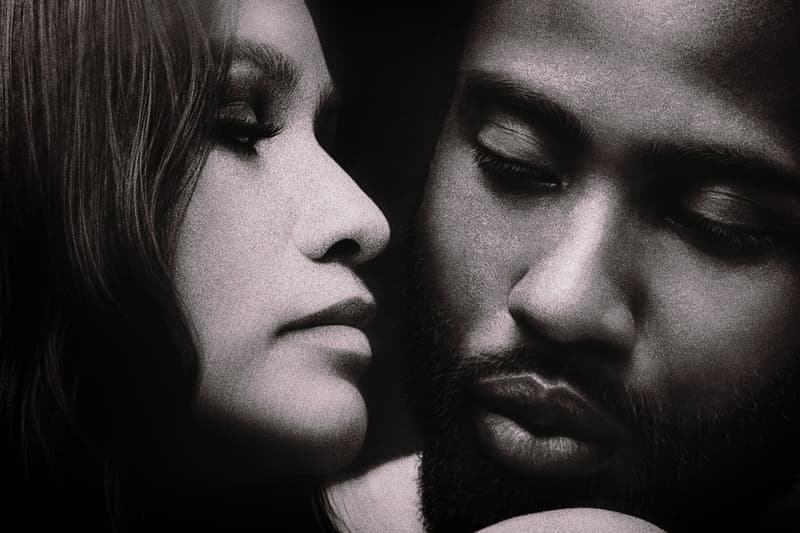 Film & TV
These Are the Biggest Movie Releases of 2021
Must-watch films including 'Malcolm & Marie,' 'Dune' and 'Black Widow.'
These Are the Biggest Movie Releases of 2021
Must-watch films including 'Malcolm & Marie,' 'Dune' and 'Black Widow.'
Although 2021 is set to be a similarly strange year for Hollywood as last year, cinephiles can still look forward to a number of exciting new movie releases. Below, we've compiled some of the most anticipated films to look out for in the upcoming months. Some titles will see a theatrical release, while others will premiere exclusively on streaming platforms like Netflix and HBO Max due to pandemic-related limitations. From Malcolm & Marie starring Zendaya and John David Washington, to Dune, the screen adaptation of Frank Herbert's 1965 novel of the same name, read on for all the films you can't miss this year.
While you're at it, here are 11 standout television series releasing this year.
Malcolm & Marie
Malcolm & Marie follows the highs and lows of a young couple. While Malcolm (John David Washington) waits for a critical response to his new film, his relationship with his girlfriend Marie (Zendaya) is put to the test. Working with cinematographer Marcell Rev, director Sam Levinson creates an original black-and-white film dedicated to the great Hollywood romances.
Release Date: February 5
Raya and the Last Dragon
Raya and the Last Dragon centers on Raya (voiced by Kelly Marie Tran), a warrior princess training to become a Guardian of the Dragon Gem. Set in the fantasy world of Kumandra 500 years after the attack of the Drunn, Raya is on a quest to restore peace on her land as she embarks on a journey to search for the last dragon, Sisu (voiced by Awkwafina), who happens to have the ability to transform into a human.
Release Date: March 5
No Time To Die
No Time to Die, the 25th installment of the James Bond franchise, stars Daniel Craig once again as the 007 agent. The film will take place five years after the arrest of Ernst Stavro Blofeld. During his retirement, Bond gets contacted by his friend Felix Leiter, who asks for his help to search for Valdo Obruchev, a missing scientist. With the legendary agent back, newcomer Nomi (Lashana Lynch) is intimidated by his return and challenges the old-timer during their mission.
Release Date: April 2
Black Widow
With its protagonist portrayed by Scarlett Johansson, Black Widow highlights the life of the Avenger, also known as Natasha Romanova. After completing her mission in Captain America: Civil War, Black Widow ventures off on her own and deals with the ghosts of her past. When the U.S.S.R. dismantles, however, the government tries to hunt her down and terminate her.
Release Date: April 29
Cruella
Based on the popular villain Cruella de Vil from Disney's 101 Dalmatians, Cruella is a live-action movie that spotlights young fashion designer Estella de Vil (Emma Stone) in London in the '70s. Estella is obsessed with dog fur, especially from a Dalmatian. Over time, she grows to become a notorious criminal and renames herself Cruella.
Release Date: May 26
Fast and Furious 9
A continuation of The Fate of the Furious, Fast and Furious 9 follows Dominic Toretto (Vin Diesel) and his crew who battle against a deadly assassin and high-performance driver, Dominic's younger brother Jakob (John Cena). Jakob is conspiring with their old enemy Cipher, who seeks vengeance against Dominic.
Release Date: May 28
In the Heights
In the Heights is based on the 2007 stage musical of the same name. Scheduled to debut this summer by Warner Bros. Pictures, the musical drama is a tale about bodega owner Usnavi (Anthony Ramos) in Washington Heights, who saves all his earnings from his job for a better future. In the Heights will also premiere on HBO Max on the same day as its theatrical release.
Release Date: June 18
Shang-Chi and the Legend of the Ten Rings
Directed by Destin Daniel Cretton from a screenplay written by David Callaham, Shang-Chi and the Legend of the Ten Rings stars Simu Liu as Shang-Chi, a skilled martial artist who is forced to face his past after being chosen to be a part of the Ten Rings organization. Liu will be seen on the big screen alongside Awkwafina as Katy, Tony Leung as Wenwu/The Mandarin, Fala Chen as Jiang Li, Meng'er Zhang as Xialing, Florian Munteanu as Razor Fist, Ronny Chieng as Jon Jon, and Michelle Yeoh as Jiang Nan.
Release Date: July 9
Candyman
A sequel to the 1992 film of the same name, Candyman takes place in the present day, a decade after the Cabrini towers were demolished. Visual artist Anthony McCoy (Yahya Abdul-Mateen II) and his girlfriend, art gallery director Brianna Cartwright (Teyonah Parris), move into a loft in Cabrini. As the couple settles in their new home, Anthony meets a Cabrini Green old-timer who informs him of the story behind the Candyman. Inspired by the macabre details of the vengeful spirit's dark past, Anthony creates new paintings that open an unwanted door, unleashing the sinister Candyman.
Release Date: August 27
Dune
Duke Leto Atreides (Oscar Isaac) accepts the responsibility of looking after Arrakis, a dangerous desert planet. Arrakis is known for possessing a rare drug called "the spice," which gives people special abilities and extends the life of a human. With his new role, Duke and his son Paul (Timothée Chalamet) have to face the wrath of the Harkonnens who plan on taking their fiefdom back. Paul has no choice but to lead the Fremen, Arrakis natives, into battle with the Harkonnens.
Release Date: October 1
The Eternals
Following the events of Avengers: Endgame, The Eternals focuses on a race of immortal beings created by the Celestials. Featuring a star-studded cast, including Angelina Jolie, Kit Harington, Salma Hayek, Richard Madden, Brian Tyree Henry, Kumail Nanjiani, Lauren Ridloff, and Don Lee, the film will see the Eternals reunite in order to protect humanity from their enemies, the Deviants.
Release Date: November 5
West Side Story
A screen adaptation of Arthur Laurents' 1957 Broadway musical, West Side Story is about teenagers Tony (Ansel Elgort) and Maria (Rachel Zegler). Set in '50s New York City, Tony and Maria fall in love despite coming from different ethnic backgrounds and being members of rival street gangs, the Jets and Sharks.
Release Date: December 10
The French Dispatch
Written and directed by Wes Anderson, The French Dispatch is inspired by Anderson's love of The New Yorker. Loosely based on real-life editors and writers from the magazine, the film centers on a fictional Paris-based weekly publication. Bill Murray plays Arthur Howitzer, Jr., a character based on The New Yorker's founding editor Harold Ross, while Timothée Chalamet takes on the role of Zeffirelli, a student revolutionary and boyfriend of Juliette (Lyna Khoudri).
Release Date: TBC
The Woman in the Window
Amy Adams portrays Dr. Anna Fox, an agoraphobic psychologist who lives on her own. She befriends the Russell family – couple Alistair and Jane, and their son Ethan – across the street. However, after witnessing something she shouldn't have from her window, Anna becomes obsessed with getting to the bottom of the incident.
Release Date: TBC
Share this article