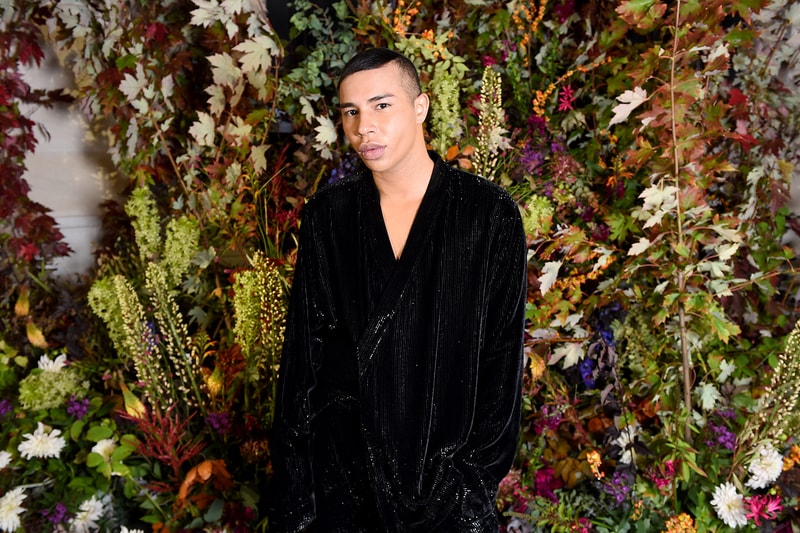 Culture
Olivier Rousteing Survived a Near-Fatal Fireplace Explosion in 2020
Balmain's creative director suffered from serious injuries and burns.
Olivier Rousteing Survived a Near-Fatal Fireplace Explosion in 2020
Balmain's creative director suffered from serious injuries and burns.
On October 9, 2020, a fireplace at Olivier Rousteing's home in Paris exploded, causing the Balmain creative director to suffer from serious injuries. This past weekend — exactly a year after the incident — the designer was finally able to share his experience on Instagram.
Posting a photo of himself with his entire torso wrapped in bandages and his arms covered with casts, Rousteing wrote: "I finally feel ready to share this. I've been hiding this for too long and it's time for you to know." He continued to explain: "I woke up the next morning in Paris' Hôpital Saint Louis. The talented staff at that famous hospital, which was dealing with an incredible number of COVID cases at that same time, took amazing care of me. I cannot thank them enough," adding: "I did everything to hide this story from as many people as possible and trying to keep the secret with my teams and friends for too long."
Rousteing shared that the reason behind feeling ashamed of his injuries and burns was probably due to his "obsession with perfection that fashion is known for" and his own insecurities. During his recovery period, Rousteing would hide his scars with face masks, turtlenecks and long sleeves during interviews or photoshoots. "I truly realized that the power of social media is to reveal only what you want to show. Kind of allowing us to create our own special narrative that avoids what we do not wish to see or show: this is our new world," he expressed.
After a full year of recuperating physically and mentally, Rousteing is proud to say that he is now "healed, happy and healthy." Friends of the French fashion house's creative director, including Donatella Versace, Kim Kardashian, Kim Jones and more, have been showing him nothing but love and support since his post went live. Scroll down to read Rousteing's full message.
View this post on Instagram
---
Share this article