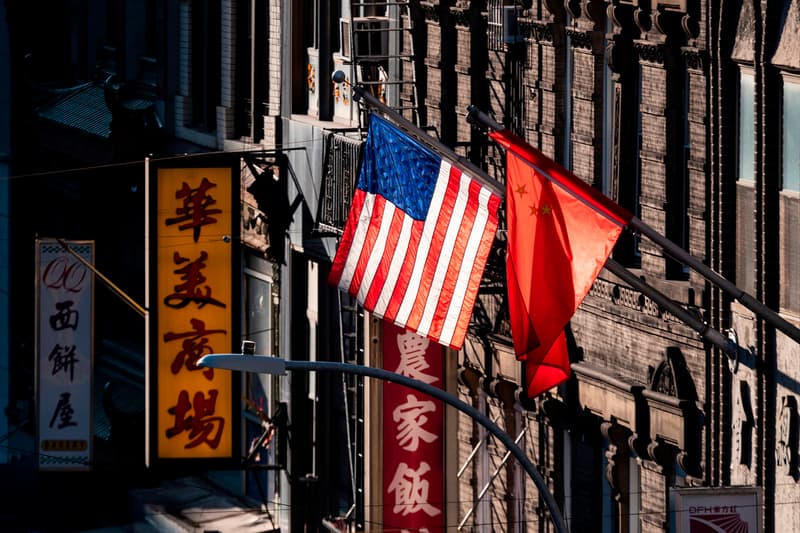 Culture
9 Initiatives Standing Up to Anti-Asian Violence
Attacks on elderly Asian Americans have spiked — here's how you can help.
9 Initiatives Standing Up to Anti-Asian Violence
Attacks on elderly Asian Americans have spiked — here's how you can help.
In addition to weathering the pandemic, Asian Americans are facing another crisis: a rise in xenophobic violence. Ever since the coronavirus began spreading in the U.S. last spring, Asian Americans have experienced a frightening wave of racist attacks, fueled in part by former president Donald Trump's insistence on referring to COVID-19 as the "Chinese virus" and the "kung flu." In September 2020, the Queens Chronicle reviewed data from the New York Police Department and reported a 1,900 percent increase in anti-Asian hate crimes as compared to 2019. In fact, the number of anti-Asian hate crimes that occurred during the first three months of 2020 were almost double the number of racist incidents Asian New Yorkers reported during the entirety of 2018 and 2019 combined.
The seriousness of these findings has only been compounded by a spate of recent assaults on elderly Asians in the San Francisco area. In early February, an 84-year-old Thai man, Vicha Ratanapakdee, was shoved to the ground. He later died from his injuries. Just days after Ratanapakdee's death, a 91-year-old man in Oakland's Chinatown was pushed and injured. In New York City, a 61-year old Filipino man, Noel Quintana, was slashed across the face while riding the subway. Even more recently, a 52-year-old Queens woman received stitches for a head injury she suffered after a man threw her to the ground. These incidents are just a few examples of the vitriolic hate Asian Americans across the U.S. have faced in the past year.
However, many of these hate crimes have been overlooked by major media outlets and the public at large due to the model minority myth, a damaging stereotype that paints all Asians as high-achieving, well-educated and successful. The term originated in a 1966 New York Times Magazine article written by William Peterson, who framed Japanese Americans as a paragon of excellence as compared to so-called "problem minorities." Since then, the model minority myth has been wielded by those in power to create divides between Asian and Black communities.
To help remedy the recent uptick in anti-Asian violence, grassroots efforts are key. As TIME magazine points out, increased policing — which is inherently anti-Black — doesn't help anyone. Instead, organizations such as Stop AAPI Hate and Hate Is a Virus are helping educate the public about the long and complicated history of anti-Asian racism in the U.S., as well as track and respond to hate crimes. In addition, the art, fashion and food industries are banding together to raise money for relevant organizations and bring attention to assaults Asian Americans are suffering. Keep reading for a roundup of initiatives you can support now.
Alumni of NY Charitable Collection
Streetwear retailer Alumni of NY is donating a portion of proceeds from its in-house collection to Welcome to Chinatown and Building Black Bed-Stuy. Logo T-shirts, crewnecks, tote bags and more will help to preserve local businesses in both neighborhoods, combatting gentrification.
Alumni of NY's in-house collection ranges from $36 to $104 USD at the Alumni of NY website. 50 percent of proceeds go to Welcome to Chinatown's Longevity Fund and Building Black Bed-Stuy.
Asian American Girl Club x Apex For Youth Charitable T-Shirt
Fashion brand Asian American Girl Club launched a T-shirt to benefit Apex For Youth, an organization that provides opportunities to low-income Asian immigrant families in NYC. Printed with the word "Trailblazers" across the front, the limited-edition shirt was designed to express the resilience of the Asian American community.
The Asian American Girl Club x Apex For Youth T-shirt retails for $28 USD at the Asian American Girl Club website. 100 percent of proceeds go to Apex for Youth.
Egg Tart Studio Print Fundraiser
California illustrator Amy Dong created a special dual-sided print, launched on Etsy, showcasing cartoon versions of Asian grocery staples such as bok choy and persimmons. The flip side of the adorable artwork depicts a hot pot setup complete with smiling tofu, mushrooms and corn.
Egg Tart Studio's charitable print retails for $5 USD on Etsy (orders close on February 22). 100 percent of proceeds will be split between Stop AAPI Hate and Heart of Dinner.
#EnoughIsEnough Fund
Asian American restaurant owners joined forces to launch #EnoughIsEnough, an initiative that will provide free meals to underserved communities including Asian elders, Black and Latino homeless shelters and those experiencing food insecurity. The Bowery Mission, Bronx Family Shelter and Welcome to Chinatown are just a few of the organizations that will receive meals cooked by eateries including Madame Vo, Fishcheeks and Essex Pearl.
#EnoughIsEnough is accepting donations via Give Butter through February 22. All who donate will receive a link to a virtual cooking class held in honor of Vicha Ratanapakdee.
Haerfest "Nothing Changes If Nothing Changes" Charitable Collection
Accessories brand Haerfest has launched a collection of T-shirts, sweatshirts and hats to raise awareness of anti-Asian violence. Embroidered with the circular phrase "Nothing Changes If Nothing Changes," the range urges customers to reject the notion that change happens on its own.
Haerfest's "Nothing Changes If Nothing Changes" collection ranges from $39 to $79 USD at the Haerfest website. 100 percent of proceeds from the first production run of items will be donated to Stop AAPI Hate.
MOCA x Private Policy Charitable T-Shirt
Emerging label Private Policy has designed a T-shirt to benefit the Museum of Chinese in America (MOCA), an institution that educates visitors about the Asian American experience and the rich history of Asian immigration to the states. The tee arrives in three colorways — beige, pink and black — and features an illustration of a crane on the front and back, along with MOCA co-branding.
The MOCA x Private Policy T-shirt retails for $125 USD and is available for pre-order at the Private Policy website. 30 percent of proceeds will be donated to MOCA.
"MŨ" Charitable Hat Collection
New York and Vancouver-based creative Kae Linh is releasing a capsule collection of hand-knitted hats — dubbed "MŨ," or "hat" in Vietnamese — to benefit Heart of Dinner, a NYC organization that raises money for local Asian-owned businesses and delivers meals to elderly, homebound Asians. Linh's limited run of three hats comes with a matching knitted coaster.
Linh will launch "MŨ" on February 19 at 12 p.m. EST on her Instagram. 50 percent of proceeds will be donated to Heart of Dinner.
The Epicurean Bunny Meal Raffle
Based in San Bernardino, California, gourmet catering company The Epicurean Bunny is raffling off a two-person, three-course meal to benefit Stop AAPI Hate. To enter, simply donate $10 USD to the organization and send a screenshot of your contribution to chef Anna Thatsanaphonh on Instagram. Donations greater than $10 will receive multiple entries.
Head to The Epicurean Bunny's official Instagram for more information on the charitable raffle.
Wing on Wo and Co. Charitable Merchandise
Porcelain store Wing on Wo and Co., the oldest operating store in NYC's Chinatown, is supporting Heart of Dinner and CAAV: Organizing Asian Communities by donating a portion of proceeds from its handmade face mask lanyards. Its Lunar New Year collaboration with Gentle Oriental, a series of red envelopes and an enamel Year of the Ox pin, will also benefit both organizations.
Wing on Wo and Co.'s charitable merchandise is available at the Wing on Wo and Co. website. 20 percent of profits will be split evenly between Heart of Dinner and CAAV.
Share this article