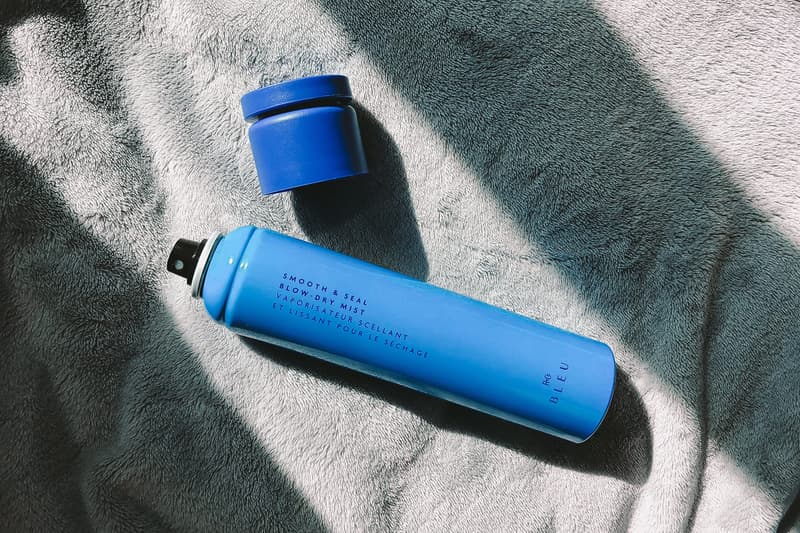 Beauty
This Blow-Dry Mist Is Our Editor's Secret to Achieving Soft, Smooth Hair
Say goodbye to frizz.
This Blow-Dry Mist Is Our Editor's Secret to Achieving Soft, Smooth Hair
Say goodbye to frizz.
Ever since I bleached my hair for the first time two years ago, I've had to double up on the conditioner in order to avoid dryness and tangled strands. However, the downside of conditioning for me is that since I have very thin hair, the humidity of Hong Kong tends to strip away its volume and texture.
While there are a variety of volumizing sprays on the market, I haven't had the need to care much about the way my hair looks since the pandemic started. I no longer wash my hair on a daily basis and only on days when I need to go out. And when I do, I've been religiously using R+Co BLEU's Smooth & Seal Blow-Dry Mist in place of my conditioner. This has honestly been life-changing.
To find out more about what this mist does, read on for my review of this week's "Editor's Pick."
WHAT IT IS: R+Co BLEU Smooth & Seal Blow-Dry Mist
WHY IT'S WORTH THE HYPE: Designed to strengthen, repair, nourish and protect, the R+Co BLEU product is formulated with a proprietary complex, banana fruit extract and kendi oil. The three key ingredients work together to prevent frizziness, and seal the cuticle for sleek and humidity-resistant hair.
I typically spray the mist on towel-dried hair and comb it through to make sure the product is spread out evenly. Without compromising the volume, my hair ends up feeling silky and soft after my blow-drying routine. The effects of the mist last up to about three days, even if you shampoo. What I especially love about this mist is the scent, which features fresh notes of cardamom, pineapple, tangerine, lavender, bamboo and blonde woods. Additionally, the bottle is made out of 100 percent recycled aluminum cans, while the cap is produced out of 100 percent PCR. If you're looking for a convenient alternative to a conditioner, I'd highly recommend this product.
WHERE YOU CAN FIND IT: The Smooth & Seal Blow-Dry Mist retails for $77 USD on R+Co BLEU's website.
Share this article