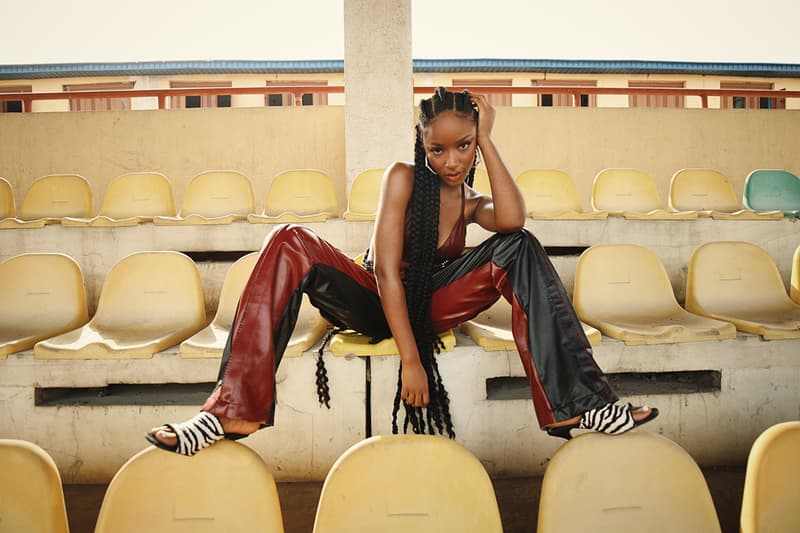 Music
Nigerian Singer Ayra Starr Is Making Her Mark on Music
The fast-rising musician talks to us about her viral debut EP and her vision as an artist.
Nigerian Singer Ayra Starr Is Making Her Mark on Music
The fast-rising musician talks to us about her viral debut EP and her vision as an artist.
On January 22, the question "Who is Ayra Starr?" flooded pages across social media from Twitter to Clubhouse to Instagram. The Internet had woken up to a brand new artist with a self-titled EP, and it was clear to all that something unique was happening.
As a child, Nigerian-Beninese singer Arya Starr (born Oyinkansola Aderibigbe) was certain that stardom was awaiting her somewhere in her future. "I used to brag to my classmates like, 'Oh, I'm going to be a superstar. I'm going to be a superstar. Be nice to me now because I'm going to be a star one day.' I was just that annoying girl in class," she said excitedly with a self-assured energy that cut through the computer screen. Now 18 years old, the budding artist is inching several steps closer to that reality in a fashion not many young women in African music have experienced. She went from freestyling on Instagram, to getting signed to one of Africa's biggest record labels Mavin Records, and releasing the Ayra Starr EP that transformed her into a viral sensation in less than 24 hours.
We got to chat with Ayra to answer the very question of "Who is Ayra Starr?". Over Zoom, she lets us in on everything from her new reading obsessions, to being in university at 14 and the impact she hopes to make as the newest rookie in the music industry. Read on for our interview.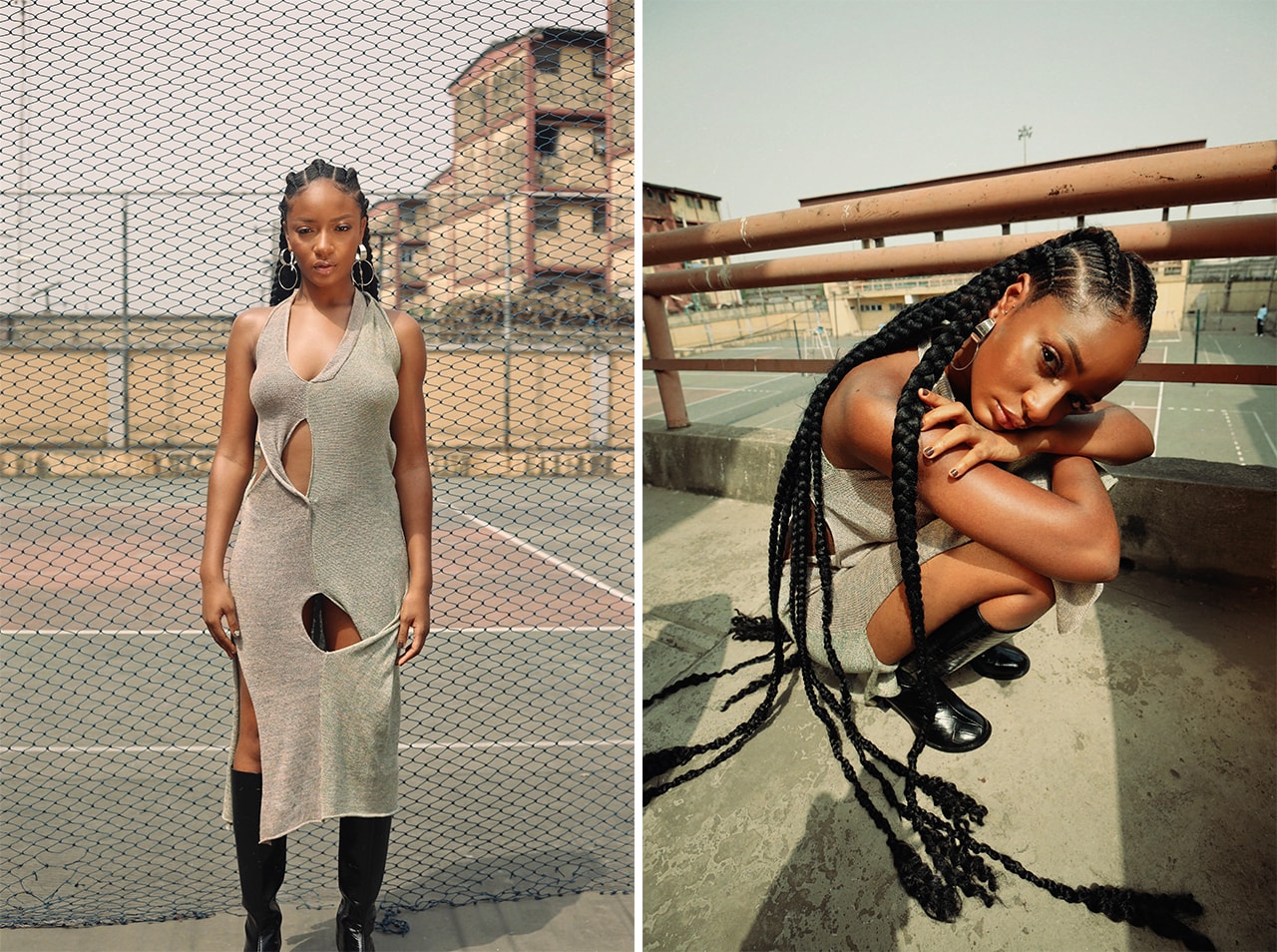 How are you doing and how have you been holding up with everything that has been going on?
I'm just trying to be pretty chill about everything. I'm actually pretty chill about it because once you let things bother you, it just becomes too much and you have to deal with the anxiety. So I'm pretty chill about everything, you know.
What was the last fun thing you did?
Oh my God, I've been so busy! (Laughs) Every day is fun for me. For Valentine's, I got myself a card and I got myself a really expensive perfume, and I gave a delivery guy to deliver it back to me and I acted like I was surprised.
Outside of music, what other things do you love doing?
It's between just binge-watching shows and reading books for me. I'm really a binge-watcher. I just watched a whole K-drama called Lovestruck in the City yesterday. I watched it from last night at 7 p.m. and now I'm done with it. The last book I read was The Husband's Secret. That book was so… oh my God! (Laughs) It's a mystery kind of… I don't even know how to explain. It's just such a nice book that just shocked everybody that has ever read the book.
Oh, wow. I'll definitely check that out.
Yeah, you should. It's such a nice book.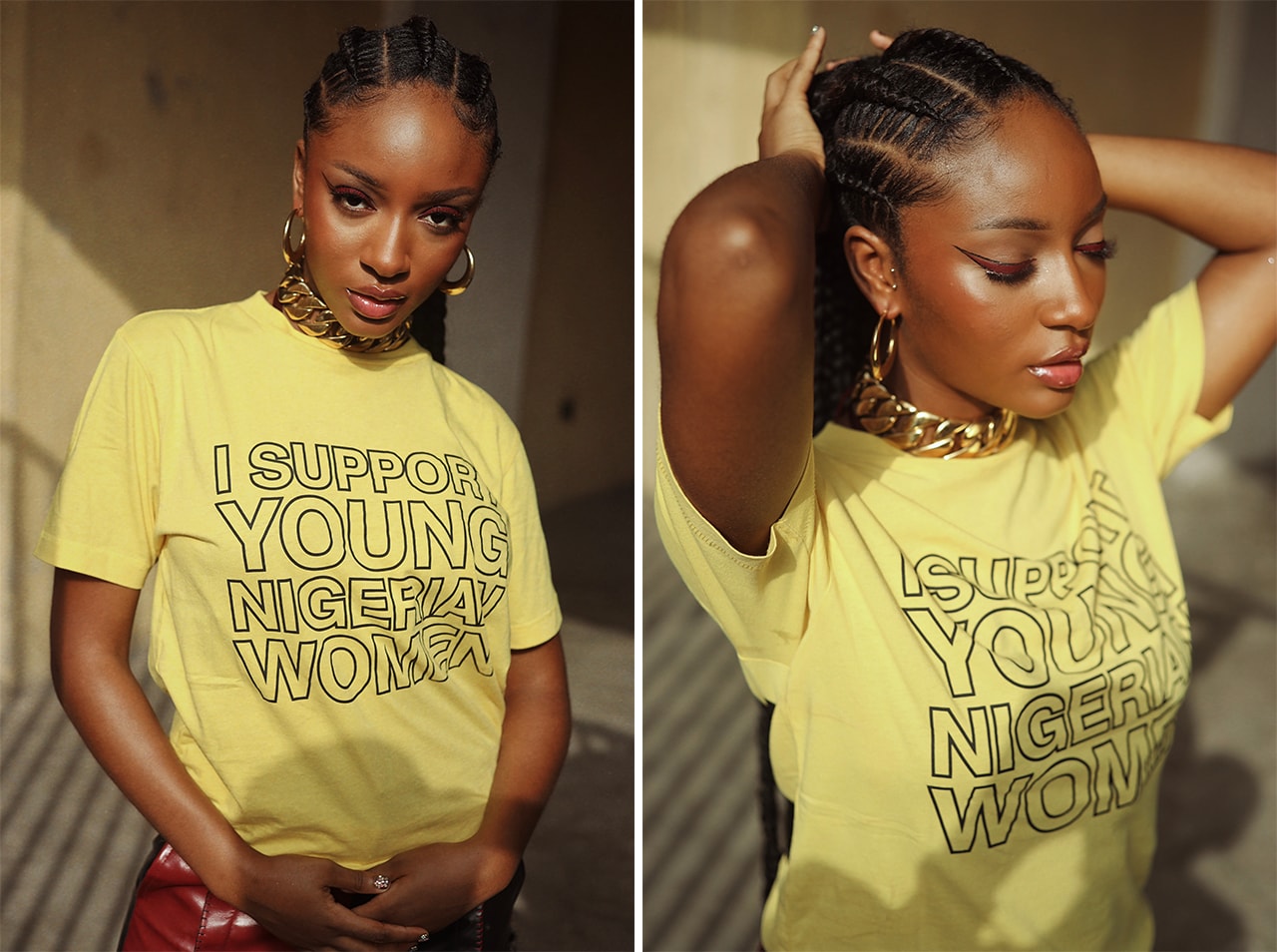 In one word, how would you describe Ayra Starr?
I hate that number because I'm so indecisive. "One" is so annoying. I'd say "happy" is the word. I think I'm happy all the time. It annoys a lot of people, but I'm always happy. I'm just a free spirit. I think I'm that way now because when I was younger, I used to be really anxious about life and I used to be depressed and all that. Then just one day I was like, "Why? Why am I angry, why am I depressed, why am I not happy?" When I was 14, I was still trying to understand myself and the world and at that age, I was in university already. I didn't even understand what was happening.
Wait, what? You were in university at 14?
Yeah, crazy. It was actually crazy. I schooled in Benin Republic. That's where I was born.
Whoa. How did you get into university at 14?
I wrote my WASSCE (West African Senior School Certificate Examination) in Year 11, a year before my senior year. I would have been 15 or 16 if I waited for my last year. I did well in the exams and my mum was like, "Oh, you don't have to do the last year, you can just go to university now instead."
Did being in university at such a young age affect you in some ways?
I won't say it affected me. I think it really taught me. I just learnt from a lot of people. I didn't go to school to learn about just books. Like I studied a lot of humans and just mistakes they would make and things they would do. I studied people, and it really taught me a lot. A lot of things also happened to me around that period and I just grew up. I grew up very fast because I had to.
In that environment, I just had to so that nobody would try to bully me. I had to be bigger but it really helped me, because now I really know how to take control of my environment, of my music and everything. Like I really know how to organize everything and just know what to do.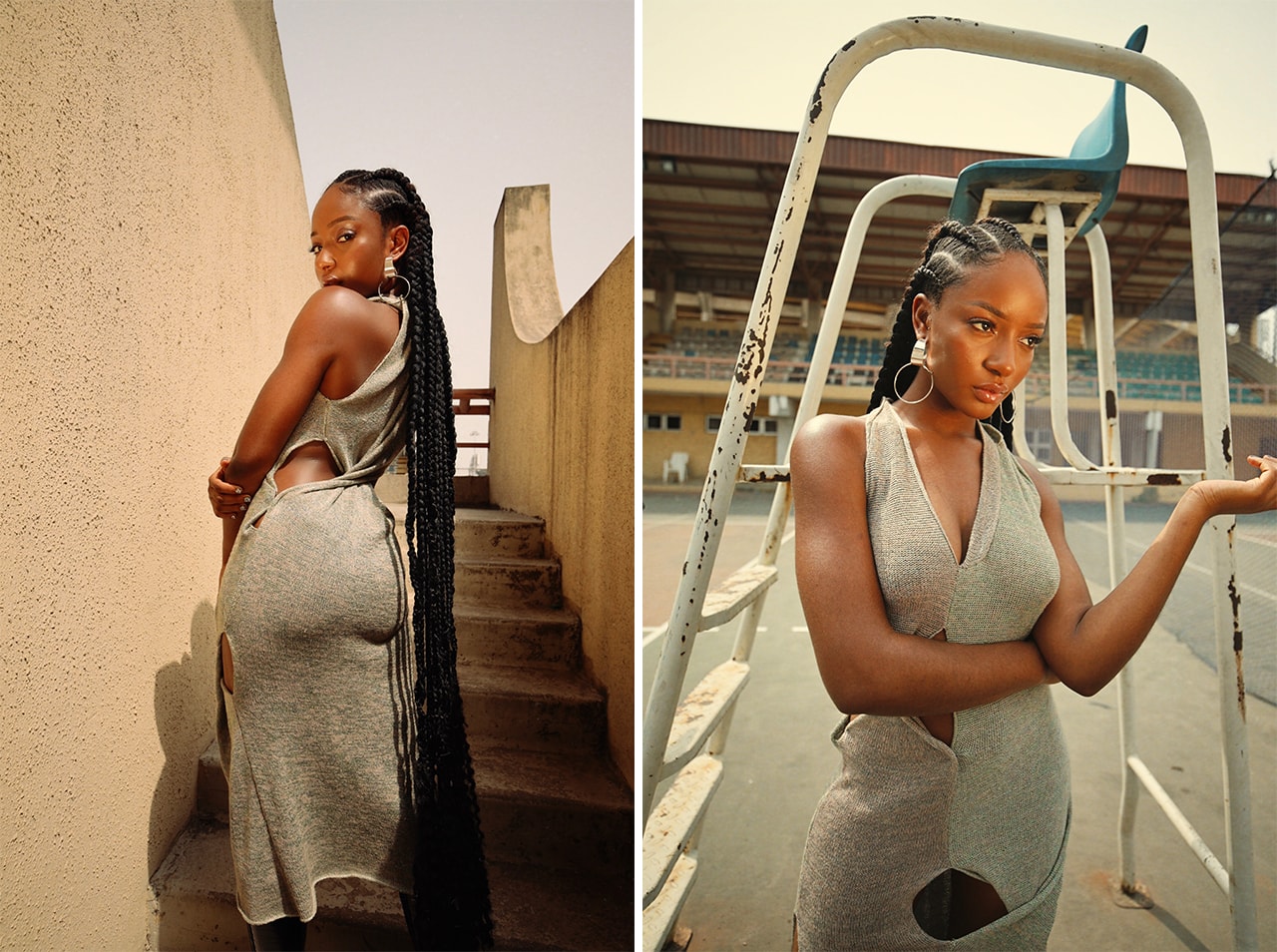 You've previously mentioned being bullied when you were younger. Can you tell me a bit about that?
From primary school to like, senior secondary school, we used to live between Nigeria and Benin because my dad was a businessman until he passed recently. So every time we'd move, I'd be the outsider and the new girl in school. I would get a lot of stuff, like, "This new girl, who is she? She just came from nowhere," from students and all that. I just used to be very on my own. I didn't used to have friends there. Funny, I was more popular out of my class than I was in my class. Everybody knew who I was. So I was that girl that could dance and could sing but in class, people won't just want to talk to me like, "hmmm, what is she feeling like?" You know how kids are. Kids are mean, gosh.
Then in university, I was the youngest in the whole school. My course-mates were older then. They were like 18, 19, and I was 14. Of course, they would look for a way to bully me. It was so annoying, you know. Everybody wanted to take advantage of me, like, "Oh, she doesn't know anything." And it was true, because I was younger then. I thought everybody was my friend, so I wanted to be friends with everybody. I would see people try to take advantage of that and it would just break my heart. I just used to be like, "Why? What did I do so wrong?"
Music then became that thing I took power from. I would listen to Nicki Minaj on my way to school, and I'd feel like the second Nicki Minaj. I'd listen to songs like "Moment 4 Life" and "Roman's Revenge" and feel unstoppable. All those experiences really helped me learn more about myself. They helped me musically. I know how to write about hurt now.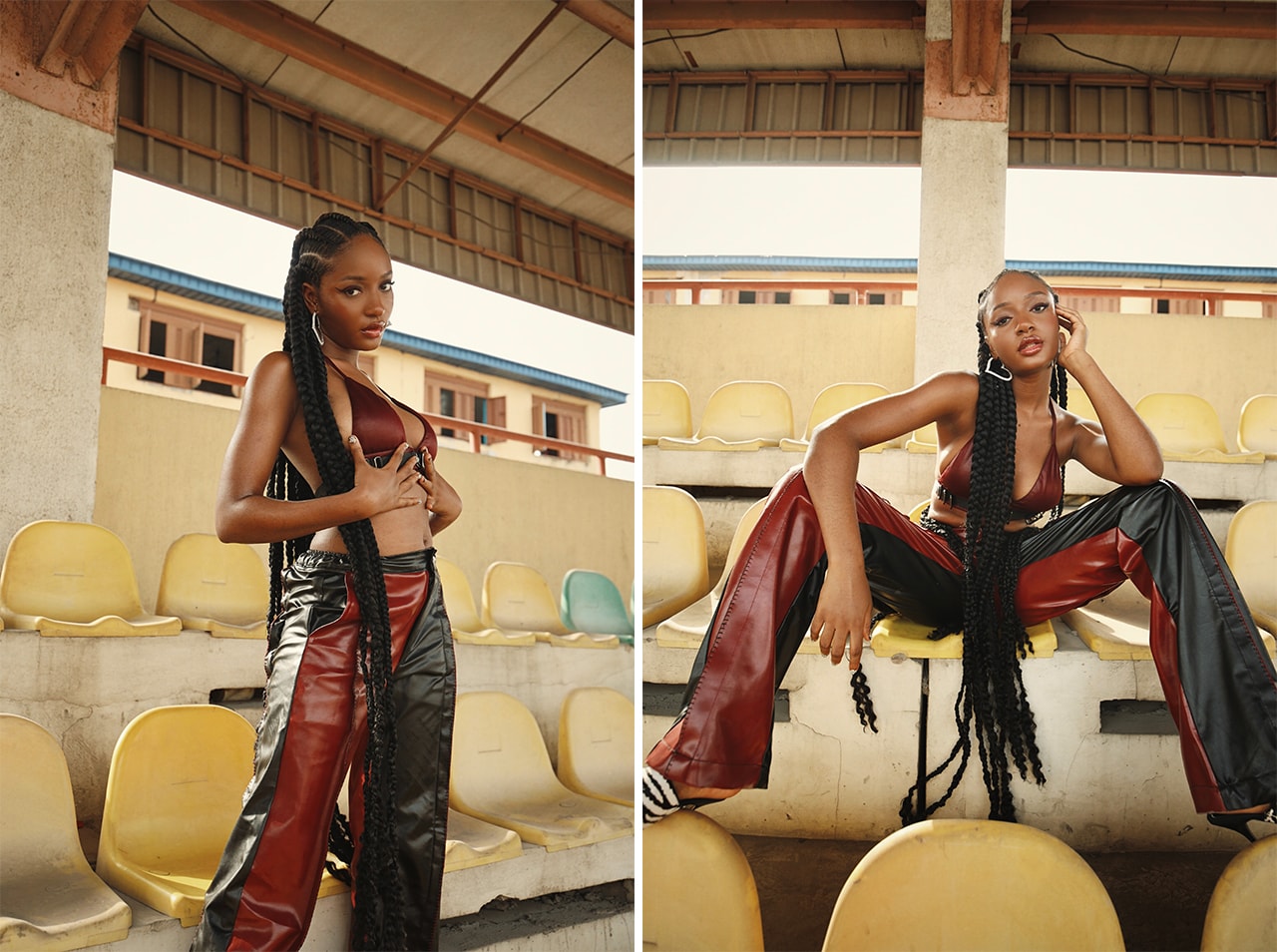 At what point did you become certain that music was something you wanted to pursue as a career?
In secondary school, I joined the choir when I was 10, I just started writing songs with my brother. I write songs with my brother, Dami. He's like my partner in crime. We've been writing songs together since I was 10 or something. In secondary school, there was a band in school and I was the choir prefect. I was also assembly prefect. I was in charge of singing and leading the choir. I was in charge of all that. Then one day I was like, "I'm really good at this singing thing." My brother and I still make music today.
So you're like the Nigerian Billie Eilish and Finneas.
You know. (Both laugh)
When your self-titled EP dropped, you overtook Africa's three biggest artists — Davido, Wizkid and Burna Boy — on the charts, and your name trended across social media for the whole day. How was that experience for you? And was it something that you had expected to happen?
Of course I was a little nervous. I was like, "Oh my God, what is happening exactly?" I didn't understand what was happening and people just kept telling me not to get overwhelmed, and I was like, "What do you mean by don't get overwhelmed?" It literally just went from a zero to a hundred real quick. I didn't expect it. Spiritually, I knew it could happen because I would pray about it, you know. I'd just imagine at the back of my head like something is going to happen. But physically, I didn't really see it happening. I didn't have anybody to be like, "I want it to happen the way it did for this girl." I'm one of the first people it ever happened to like that. So I didn't really see it physically. It was just something that I would wish for.
On the song "Sare" from the EP, you sampled a song by the Lijadu Sisters called "Orere Elejigbo," and you've previously mentioned that you love their work. What about their music resonates with you so much?
Yeah, you know like Fela — everybody loves Fela. So a lot of male musicians always just sing about Fela or try to dress like him, or just sample his music and all that. It's a lot. Fela is really a legend. So I thought to myself, "Who were the female artists doing big things back then that nobody talks about?" So I went to do my research and I found them, and I was just so amazed. I was like, no one knows them and these people are so amazing. They were doing big things back then and it's just a wonder how people don't know them.
The way men carry Fela, that's the same way I want women to carry these women that have worked so hard and people have forgotten their name. So I wanted to bring them back to the conversation, you know. These are powerful women that did amazing things. Let's look up to them. That's what I wanted to do.
Their feminist views were quite prominent in their music. Do you see yourself toeing that line in terms of the messaging in your music?
When I make music, I just really like to empower people however I can. People that need empowering. If you've been bullied before, you'd love "Away." If you've been heartbroken, you'd love "Away." If you're a feminist, you'd love "Away." I just really like to empower people. The people that are not added to the equation. I just like to make everybody feel like they are one. The Lijadu Sister — what they did was so powerful, and I want to be able to do that too, not only in terms of feminism but in different aspects of life. I want people to feel like they are listening to somebody that is speaking their mind.
In terms of collaborations, who do you see yourself collaborating with?
Loads of people. I love Burna Boy. I'd love to have a song with him one day. I love Jessie Reyez a lot. Rihanna, of course! Nicki as well. I'll come with a chorus and she could come with the bars. Oh my god, that'll be too crazy. (Laughs)
Where do you see yourself at the end of your debut year?
Hmm, let me see. At the back of my mind I know, but I don't want to say it out so I don't jinx it. So I'm going to keep it to myself.
This article is a part of the Melanin Unscripted's Say Her Name Women's Month campaign. See more here.
---
Ify Obi is a freelance writer who specializes in the intersections of art, music, fashion, technology and culture. Read more of Ify's writings here.
Photographer

Danielle Mbonu
Creative Director

Ify Obi, Danielle Mbonu
Producer

Melanin Unscripted
Stylist

Momo Hassan-Odukale
Make-Up

Meraki by Onome
Share this article