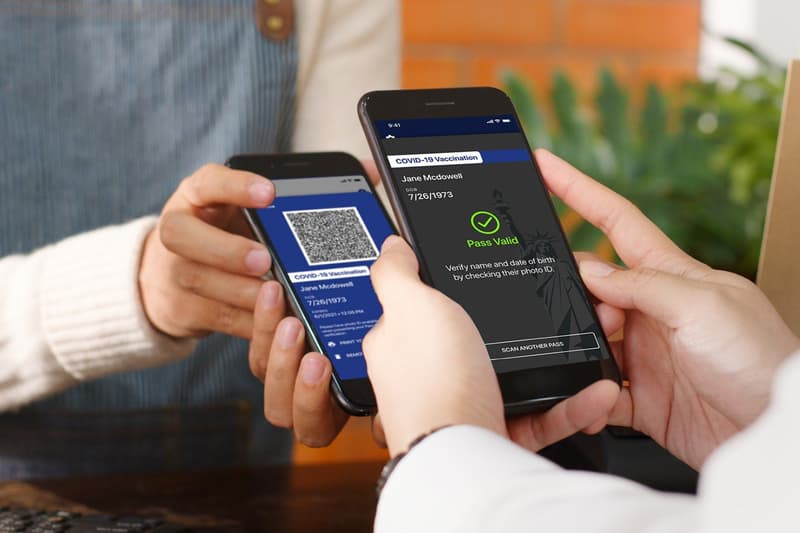 Health
New York Launches COVID-19 Vaccination Passports
Rolling out at major venues like Madison Square Garden this week.
New York Launches COVID-19 Vaccination Passports
Rolling out at major venues like Madison Square Garden this week.
As multiple parts of the world are encouraging vaccinations to fight the global pandemic, New York state has now launched the first-ever digital COVID-19 vaccination passport in the United States. With this pass, residents are able to prove whether they've been tested negative or vaccinated when attending certain events in the region.
Dubbed the Excelsior Pass, the digital permit can be stored in your phone's virtual wallet. The technology is initially rolling out at Madison Square Garden this week, with Albany's Times Union Center shortly following. Starting April 2, more venues will be able to use the pass for larger events.
Elaborating on the announcement, officials have clarified that the use of the IBM-powered Excelsior Pass is voluntary and that the apps do not track private health data. Using blockchain as the base with added encryption to protect all information used, people won't be able to use fake passes.
"New Yorkers have proven they can follow public health guidance to beat back COVID, and the innovative Excelsior Pass is another tool in our new toolbox to fight the virus while allowing more sectors of the economy to reopen safely and keeping personal information secure," Governor Andrew Cuomo stated. "As more New Yorkers get vaccinated each day and as key public health metrics continue to regularly reach their lowest rates in months, the first-in-the-nation Excelsior Pass heralds the next step in our thoughtful, science-based reopening."
Read the full announcement on the official New York State website.
Share this article