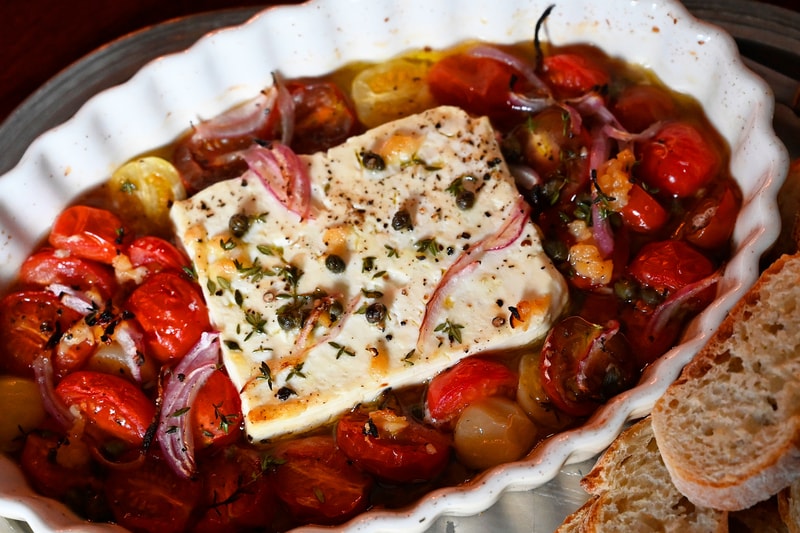 Culture
TikTok's Feta Pasta Craze Is Causing a Cheese Shortage
Shops are selling out of feta thanks to the viral recipe.
TikTok's Feta Pasta Craze Is Causing a Cheese Shortage
Shops are selling out of feta thanks to the viral recipe.
TikTok's latest cooking trend, a recipe for baked feta pasta, is causing stores around the country to sell out of the creamy cheese. The dish, a pan-baked pasta whose hero ingredient is a block of feta cheese, has amassed over 650 million views on TikTok under the hashtag #fetapasta. The recipe is the creation of Finnish food blogger Jenni Häyrinen, whose "uunifetapasta" fueled a local craze for the creamy fare. It took off among Americans in early January, when videos of the dish began going viral on TikTok.
According to a report by The New York Times, shops ranging from New York City's Saxelby Cheesemongers to national supermarket chain Kroger have been struggling to keep up with feta's newfound demand. "This is the largest and most geographically broad interest and sales increase in a product that I have personally ever seen," Walshe Birney, manager of Kroger's specialty cheese counters, told the Times. Earlier this month, a reporter for the Charlotte Observer wrote that feta had sold out at her local Trader Joe's, Publix and Harris Teeter. Though the country isn't technically experiencing a shortage, at least under the term's formal definition, demand for the cheese has certainly spiked.
Head to TikTok to check out the #fetapasta hashtag.
---
Share this article