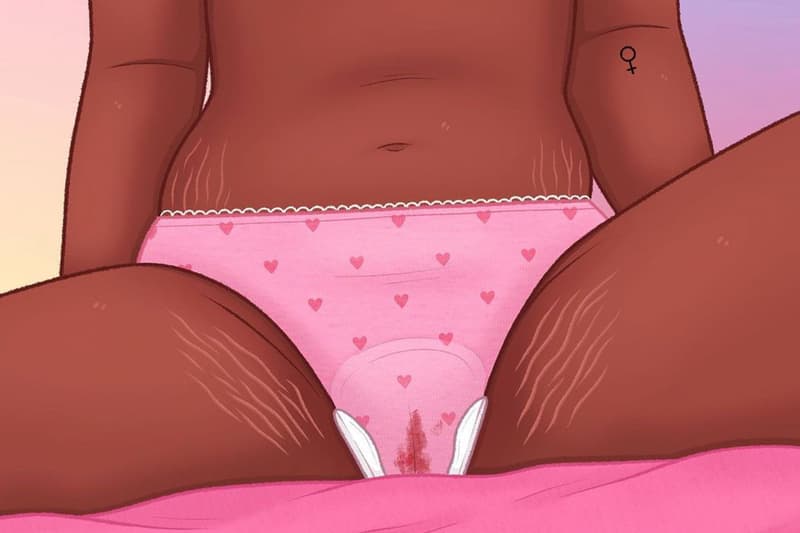 Health
Make Your Periods Sustainable With These Eco-Friendly Menstrual Products and Tips
Small but meaningful changes to help protect our planet.
Make Your Periods Sustainable With These Eco-Friendly Menstrual Products and Tips
Small but meaningful changes to help protect our planet.
Every year, an estimated 12 billion pads and tampons are disposed of in North America alone — you could only imagine the severity of the environmental impacts caused by discarded menstrual care products and packaging from this number. Fortunately, there are small but meaningful changes that menstruating people can make in their periods to help protect our planet. Here, we've put together some tips for maintaining a sustainable period routine, as well as alternatives that you can use instead of traditional menstrual products.
To gain more insight on the topic, we spoke with Alice Warren, Director of Customer Experience at Thinx, one of the leading brands in rethinking products for menstruators. The brand makes liquid-absorbing underwear as well as leotards and bike shorts designed to reduce plastic use during periods. While Warren suggests that replacing traditional tampons or sanitary pads with reusable products is ideal, there are additional ways to make periods sustainable and to help reduce the burden on Mother Earth. Continue reading to learn how you can make your monthly routine an eco-friendly one.
For more on menstrual care, here are some of the best foods you can eat during your period for cramps and mood swings.
Alternatives to Traditional Menstrual Care Products
Tips for Sustainable Periods
Opt for reusable products.
The first step to a sustainable period is to make use of reusable products, according to Warren. Options include reusable underwear from labels like Thinx, which has uses built-in technology that replaces pads and tampons. The brand also offers absorbed sleep shorts and cycle leggings to make working out stress-free during your period.
The average menstruating person uses more than 11,000 pads, tampons and pantyliners in their lifetime. This is roughly 275 lbs of landfill pollution per person. For those looking to make a change, Thinx's online tool Know Your Flow assists you in finding the right underwear styles, and gives you a breakdown of how much waste you personally can be saving from landfills based on your period.
Reduce plastic waste.
While the most ideal way of making your periods eco-friendly is to introduce reusable products to your routine, if you'd still prefer to use tampons, you can reduce your environmental impact by purchasing tampons that are wrapped in paper instead of plastic packaging.
Don't flush.
Flushing disposable menstrual products down the toilet can be extremely harmful to the environment. A study shows that over 1.5 billion period products are flushed down toilets each year in the UK alone. As most traditional hygiene items are not fully biodegradable, they can lead to major sewer blockages and pollute the oceans.
Support the fight to end period poverty.
Period poverty is a global issue affecting menstruators around the world who have limited access to hygienic products, as well as education on the stigmas around periods. Putting an end to period poverty will not only help with human rights, but it will also raise awareness for the need of accessible, sustainable menstrual care products and practices. Consider supporting organizations such as PERIOD, The Pad Project, Days for Girls and freedom4girls.
Share this article