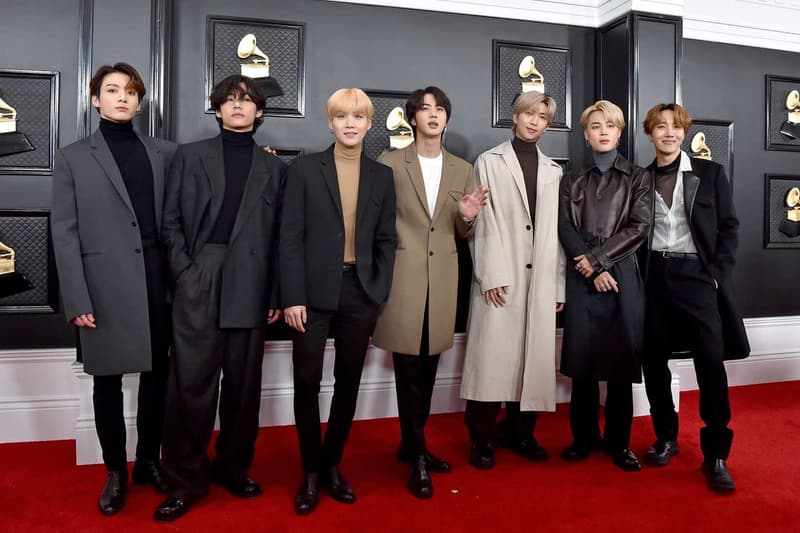 Music
BTS Becomes First All-Asian Group To Star on 'Rolling Stone' Cover
The group discusses their astonishing success, as well as upcoming single "Butter."
BTS Becomes First All-Asian Group To Star on 'Rolling Stone' Cover
The group discusses their astonishing success, as well as upcoming single "Butter."
BTS is Rolling Stone's June cover star, a history-making achievement that marks the first all-Asian group to front the publication. Building anticipation for the release of BTS' second English-language single, "Butter," the seven artists discuss their astonishing success in both Asia and the U.S.
Giving fans a taste of what to expect from "Butter," RM describes its sound as "very energetic" and "summery," with a "superstar glow." The stars also discuss their trajectory as musicians and the adversity they've faced on their way to smash success. "We are outliers, and we came into the American music market and enjoyed this incredible success," RM said. "There's a light side; there's always going to be a dark side. The way we think is that everything that we do, and our existence itself, is contributing to the hope for leaving this xenophobia, these negative things, behind," he added, referencing the surge in violence against Asian Americans. "It's our hope, too, that people in the minority will draw some energy and strength from our existence."
Accompanying their tell-all interview, RM, Jin, Suga, J-Hope, Jimin, V and Jungkook appear in matching Louis Vuitton outfits in an editorial spread. Rolling Stone is also releasing a collectible set of eight different covers, one featuring the group together and the rest spotlighting each BTS member.
Head to Rolling Stone to check out BTS' new interview and purchase the publication's collectors set of eight covers.
Share this article