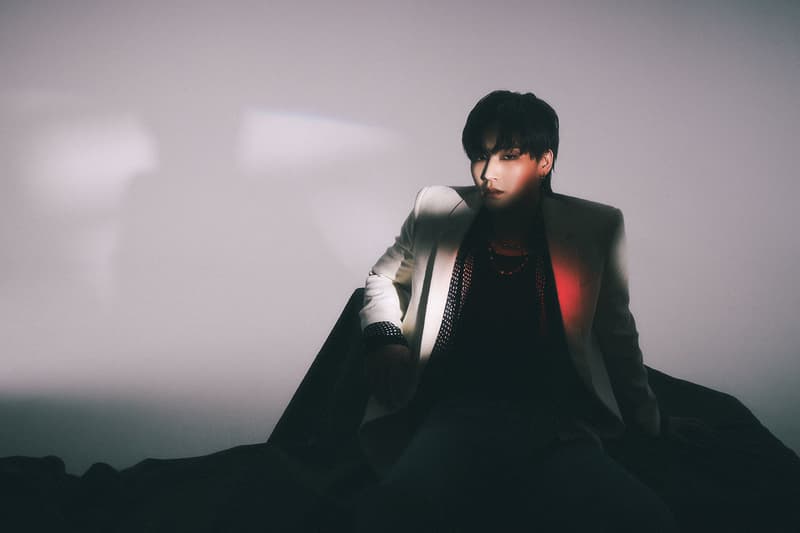 1 of 3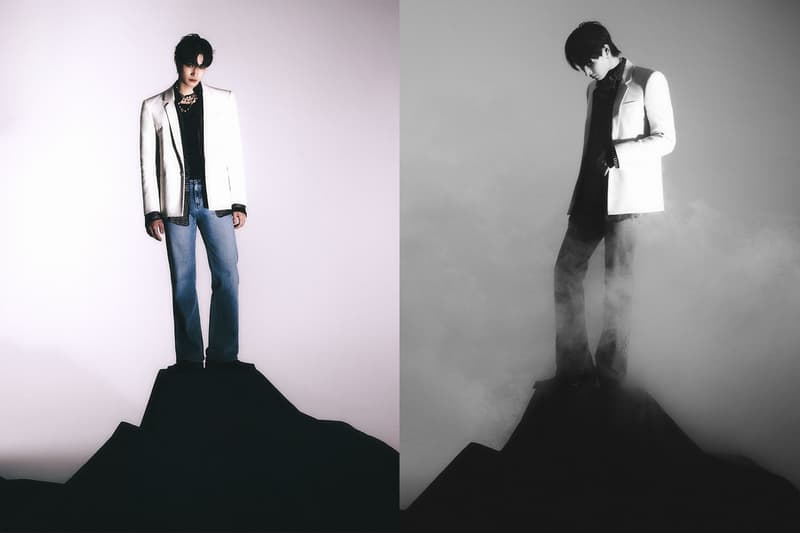 2 of 3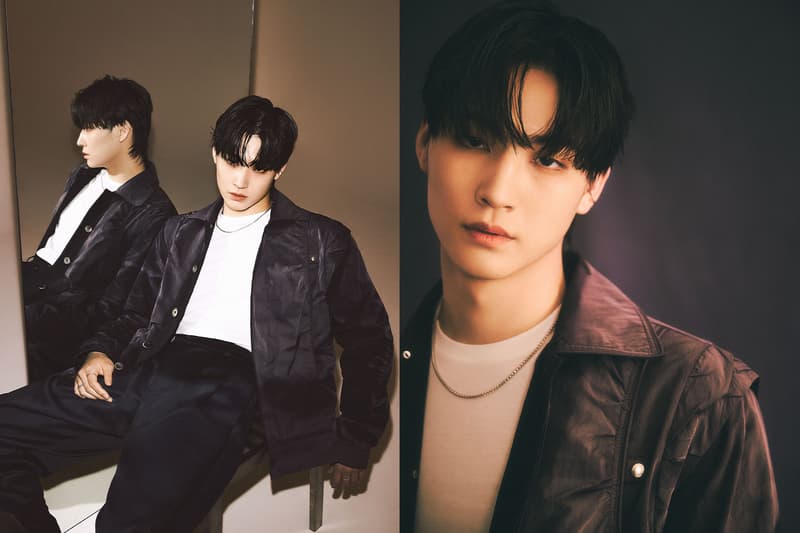 3 of 3
Music
JAY B Talks Signing With H1GHR and Releasing New Music With GOT7
The South Korean artist just dropped his first single under the Jay Park-helmed music label.
JAY B Talks Signing With H1GHR and Releasing New Music With GOT7
The South Korean artist just dropped his first single under the Jay Park-helmed music label.
Earlier this week, GOT7 member JAY B confirmed that he would join H1GHR MUSIC after leaving JYP Entertainment. Just a few days later, the musician dropped his first single "Switch It Up" under the Jay Park-led hip hop label, revealing to our associates at HYPEBEAST KR his future plans as both a solo artist and as a member of the K-pop boy band.
"I'm having so much fun… I chose to leave JYP to take on more challenges," JAY B shares, further elaborating on the meaning behind his latest single and how he worked with Jay Park on developing the concept. Marking a new milestone in his career, the creative mentions the possibility of reuniting with his bandmate Yugyeom to do a Jus2 comeback, as well as plans to release albums on a yearly basis under GOT7.
Read on for the highlights from our conversation with JAY B, and head over to HYPEBEAST KR for the full editorial.
You've decided to depart from JYP Entertainment, which you've been a part of for seven years alongside your GOT7 bandmates. How did it feel to work without a label for the past few months?
It's been the same and I'm having so much fun. Personally, I chose to leave JYP to take on more challenges. The short period of being a freelancer was a refreshing experience to me. Although I still don't understand the full inner workings of the industry, it did give me a chance to feel of how things run. Ultimately, it led me to take my music more seriously.
Photography was one of the many challenges that you took on.
I saw a pigeon spreading only one wing earlier this morning. I had never seen anything like that before so I reached for my camera, but the bird flew away before I could shoot it. I like capturing small moments like these. I guess I ended up opening my own exhibition thanks to JYP.
Why did you choose H1GHR out of all the labels that probably reached out towards the end of your deal with JYP?
I know that I've been protected by JYP throughout my entire career. I decided to leave the company because I wanted to experience new things on my own. I also began questioning whether I was an artist that could bring in the profit my company was asking for. Taking different approaches and trying out diverse concepts are things I've already done so much in the past. There were a lot of great labels that reached out to me, but I was looking for a place that would want to collaborate with me to build something greater together. I chose H1GHR for this reason.
Does the title of your new single symbolize the personal changes you're going through?
That's what I thought when I first came up with the title. Basically, I wanted to make it a love story that could also translate into the stories of my life. But Jay advised me to naturally deliver the things that I've already been doing.
What was producing music for the first time with H1GHR like?
I was quite worried at first. After I decided to sign with H1GHR, I told Jay that I wanted to release a single or an album as soon as we could. Luckily, Cha Cha Malone was in town so we ended up working on some new music together. It all came together so fast. Jay just told me to make sure that my work stays consistent and natural, and I'm satisfied with what we came up with. I asked around and it seemed like my friends liked it, but to be honest, I'm not sure how the public will see it.
Your GOT7 teammate Yugyeom moved to AOMG. We can't help but wonder if Jus2 will be reuniting.
Since he's at AOMG, I do believe a Jus2 reunion would be possible. If we continue our GOT7 units like JJ Project and Jus2, I feel like our fans would feel some sort of relief. From there, I think it's the perfect timing to continue rolling out new projects under GOT7.
You've previously mentioned that you wanted to release one album a year for GOT7.
Honestly, I don't know if it'll be possible but we can try. I've said many times that GOT7 is still together, and I intend on keeping my promise. To be completely honest, we're all just busy with our individual projects right now, but we still want to create new music on a regular basis and try to make this happen.
What's your ultimate goal as an artist?
I don't think I really have any. I just want to be able to consistently create music. I think it's quite vague to say I want to become a certain figure or earn some kind of award. I just want to stay motivated on my own to create an ongoing cycle of creativity.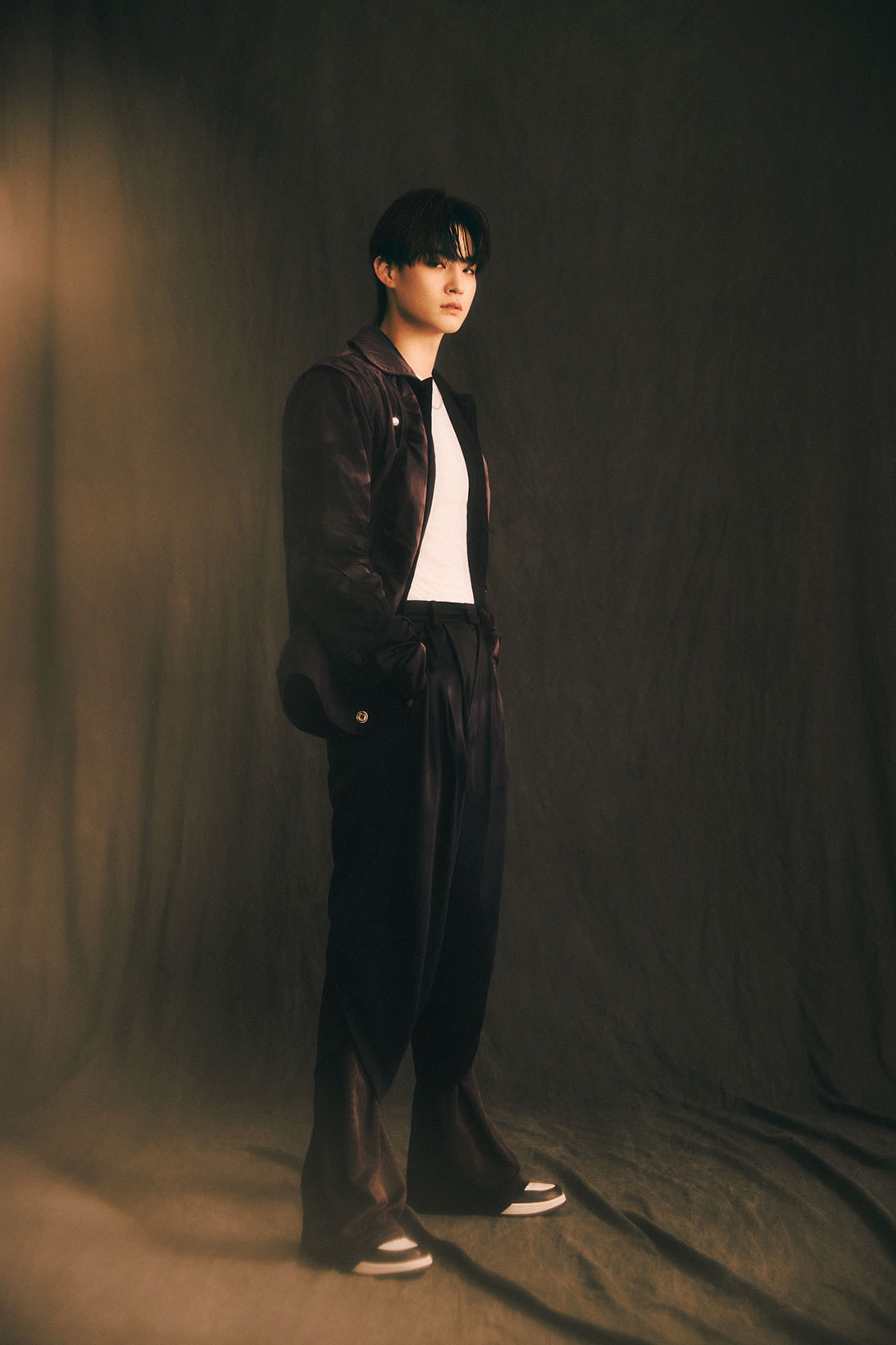 Source
Editor

Soobin Kim, Eunbo Shim
Photographer

Yoon Jiyong
Stylist

Park Jiyoung
Set Designer

'mirror Bench' by Byungsub Kim
Share this article