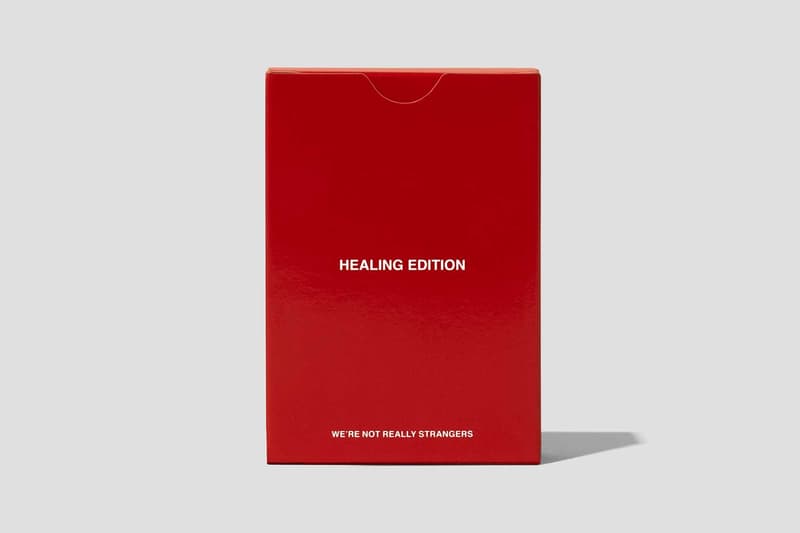 1 of 3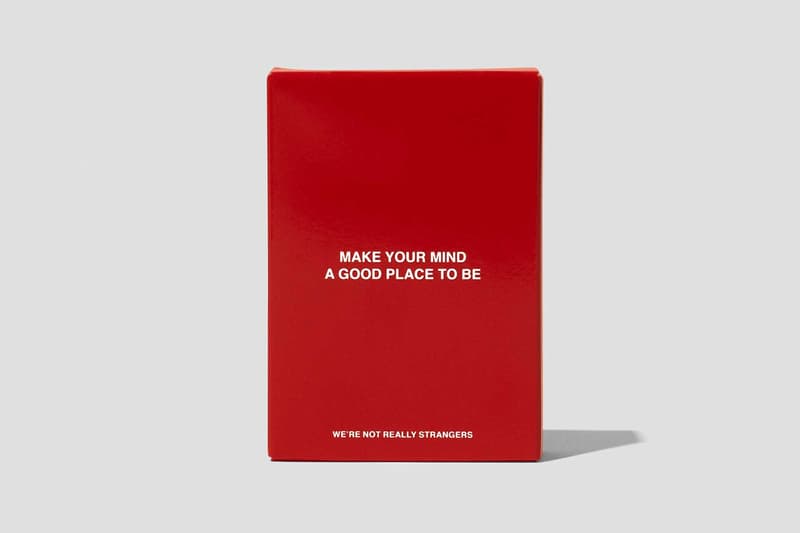 2 of 3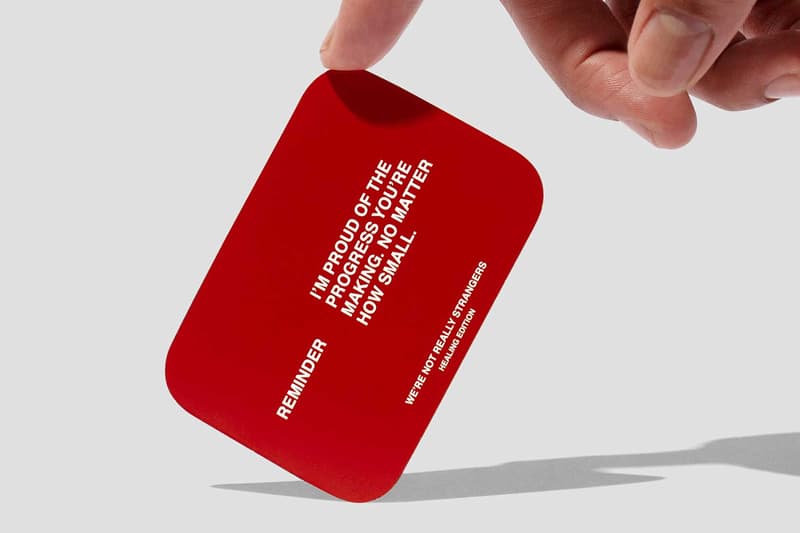 3 of 3
Culture
Get It All off Your Chest With 'We're Not Really Strangers' Healing Edition Card Game Pack
"How have you neglected your mental health recently? What's one small way you can make it up to yourself?"
Get It All off Your Chest With 'We're Not Really Strangers' Healing Edition Card Game Pack
"How have you neglected your mental health recently? What's one small way you can make it up to yourself?"
We're Not Really Strangers, the movement known for its red and white card games with thought-provoking questions, has launched a brand new Healing Edition pack. Created for those who want to self-reflect and heal, the deck comes with 50 questions and wildcards that aim to foster a deep conversation between you and your loved ones, or even just yourself.
"At my lowest lows (when I feared I was losing my mind) what helped me most was being honest about how I was really feeling, first to myself, then to someone who could be a soundboard for my healing process," WNRS' founder Koreen shared on Instagram. "Getting my truth off of my chest has allowed me to realize I'm never as alone as I feel (no matter how isolating and terrifying the thoughts and emotions can be)."
Some questions and wildcards found in the pack include: "How have you neglected your mental health recently? What's one small way you can make it up to yourself?," "What does prioritizing your mental health look like in this chapter of your life? Get specific," and "Reminder – I'm proud of the progress you're making. No matter how small." In addition, to honor Mental Health Awareness Month, 25 percent of the profits from the sale will be donated to The Jed Foundation, a nonprofit organization that aims to prevent suicide for teens and young adults in the U.S.
Priced at $12 USD, you can now purchase the We're Not Really Strangers Healing Edition card game pack online.
While you're here, don't forget to read our recent interview with Koreen.
Share this article