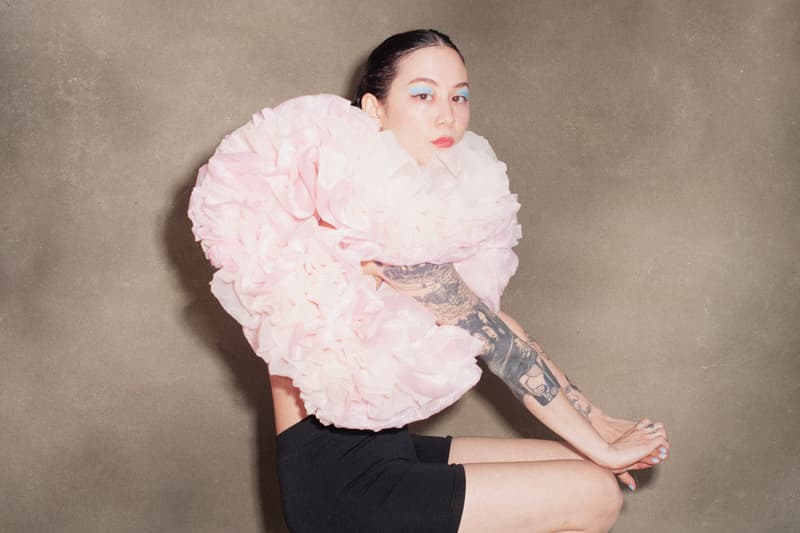 Music
Best New Music of June: Japanese Breakfast, H.E.R. and More
Add these tracks to your summer playlist.
Best New Music of June: Japanese Breakfast, H.E.R. and More
Add these tracks to your summer playlist.
June has come and gone, leaving behind a slew of new music to bump while celebrating the summer. Spanning genres from K-pop to R&B, fresh tracks include EXO's "Don't Fight the Feeling" and Joy Crookes's "Feet Don't Fail Me Now." In new albums, Japanese Breakfast unveiled Jubilee and H.E.R. dropped long-awaited debut Back of My Mind.
Keep scrolling for all of this month's most notable releases.
Alaina Castillo – "pocket locket"
A catchy single off Alaina Castillo's debut LP parallel universe pt 1, "pocket locket" is an ode to playing hard to get. A pastel-tinted music video for the track sees the Mexican American artist perform against a series of glittery backdrops, crooning the song's smooth chorus: Right now I bet you think you've got me in the palm of your hands / Give me no love you get that good love / Hope that you don't regret / Taking so long to see that I'm the best thing you'll ever have."
BANKS – "The Devil"
Expanding on her signature electropop sound, BANKS explores the darker side of humanity with "The Devil." A punchy track about "being stronger than the demons that haunt you," the song is accompanied by a chilling music video that shows the singer and a crew of backup dancers sacrifice an unwitting victim.
EXO – "Don't Fight the Feeling"
Korean-Chinese boy band EXO continues to steal hearts with "Don't Fight the Feeling," a bass-heavy pop track set to a visual depicting the group aboard a spaceship. All nine members perform impressively synchronized dance routines as they blast off into space, flying on none other than the "EXOPLANET."
H.E.R. - Back of My Mind

H.E.R.'s hotly anticipated debut album, Back of My Mind is a 21-track release that sees the four-time Grammy-winner deliver both upbeat and downtempo tunes. Standout tracks include melodic rap "Find A Way" feat. Lil Baby, "Hard To Love," a melancholic ballad, and falsetto-heavy "Bloody Waters."
Japanese Breakfast - Jubilee

Japanese Breakfast — the buzzy band led by Michelle Zauner, author of New York Times best-selling memoir Crying in H. Mart — enters a joyful new era with Jubilee. A departure from Zauner's previous two albums, written at the height of tragedy (her mother's cancer treatment and subsequent death), the singer's third project is a collection of indie-pop tracks that exude the warmth of summer.
Joy Crookes – "Feet Don't Fail Me Now"
Showcasing Crookes's rich voice, "Feet Don't Fail Me Now" is a soul-inflected pop song that addresses a universal experience: "It's written from the perspective of someone who finds it easier to remain complicit out of fear of speaking up and what those consequences might be," Crookes explained to Complex. 
Joy Oladokun – in defense of my own happiness

Nashville singer-songwriter Joy Oladokun makes her major label debut with in defense of my own happiness, a 14-track folk-rock-pop hybrid. Oladokun's emotions shine through the release, which the artist described as "an album about the choices I make and the things I love and who I am and why I deserve to be happy."
Peggy Guo – "Nabi" feat. OHHYUK
Peggy Guo's first single since 2019, "Nabi" is a breezy track guest starring Oh Hyuk, the lead singer and guitarist of South Korean band Hyokoh. "'Nabi' is very much the sound of now – a lowkey anthem fueled by feelings of hope, freedom and positivity for what's to come," Guo said in a press release.
Tkay Maidza – "Cashmere"
"I'm soft like cashmere," Tkay Maidza croons in the chorus of her latest single. Indeed, "Cashmere" highlights the Australian artist's smooth vocals, setting them against laid-back percussion and hazy guitar. An accompanying music video is just as lush, placing Maidza in the middle of an overgrown field of flowers.
Share this article