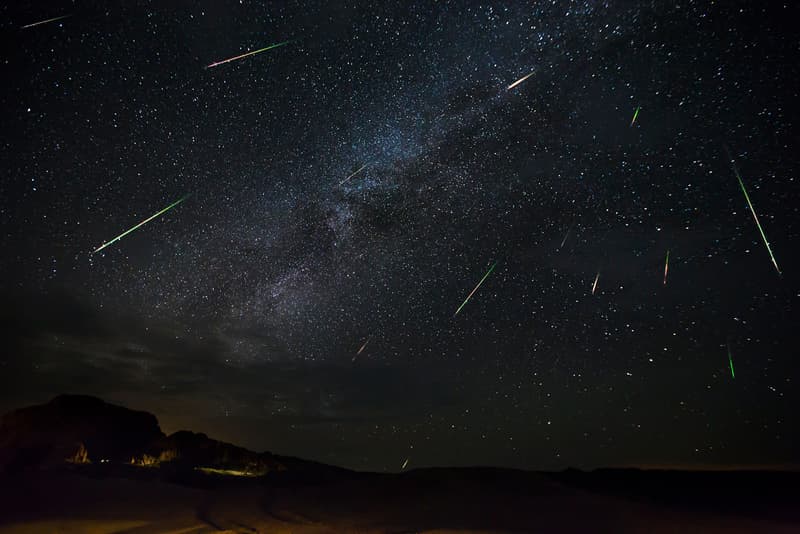 The "Best Meteor Shower of the Year" Begins Tonight
Here's how to watch it.
The annual Perseid meteor shower is finally here. Having started lighting up the sky on July 14, the "best meteor shower of the year" will be active until August 24, according to NASA.
The peak of the astronomical event will take place on either August 11, 12 or 13. Around 100 meteors will shoot across the sky for an hour at 37 miles (approximately 59 kilometers) per second, which will "leave long 'wakes' of light and color behind them." NASA also explains that Perseids are known for their fireballs. "Fireballs are larger explosions of light and color that can persist longer than an average meteor streak," NASA elaborates. "This is due to the fact that fireballs originate from larger particles of cometary material. Fireballs are also brighter, with apparent magnitudes greater than -3."
You can witness the natural phenomenon clearly in the Northern Hemisphere during the pre-dawn hours and as early as 10 o'clock in the evening. NASA advises finding a location without city lights as it can affect the visibility of the shooting stars.
As an alternative, you can watch the meteor shower via NASA and the Virtual Telescope Project's upcoming livestreams.
---
Share this article