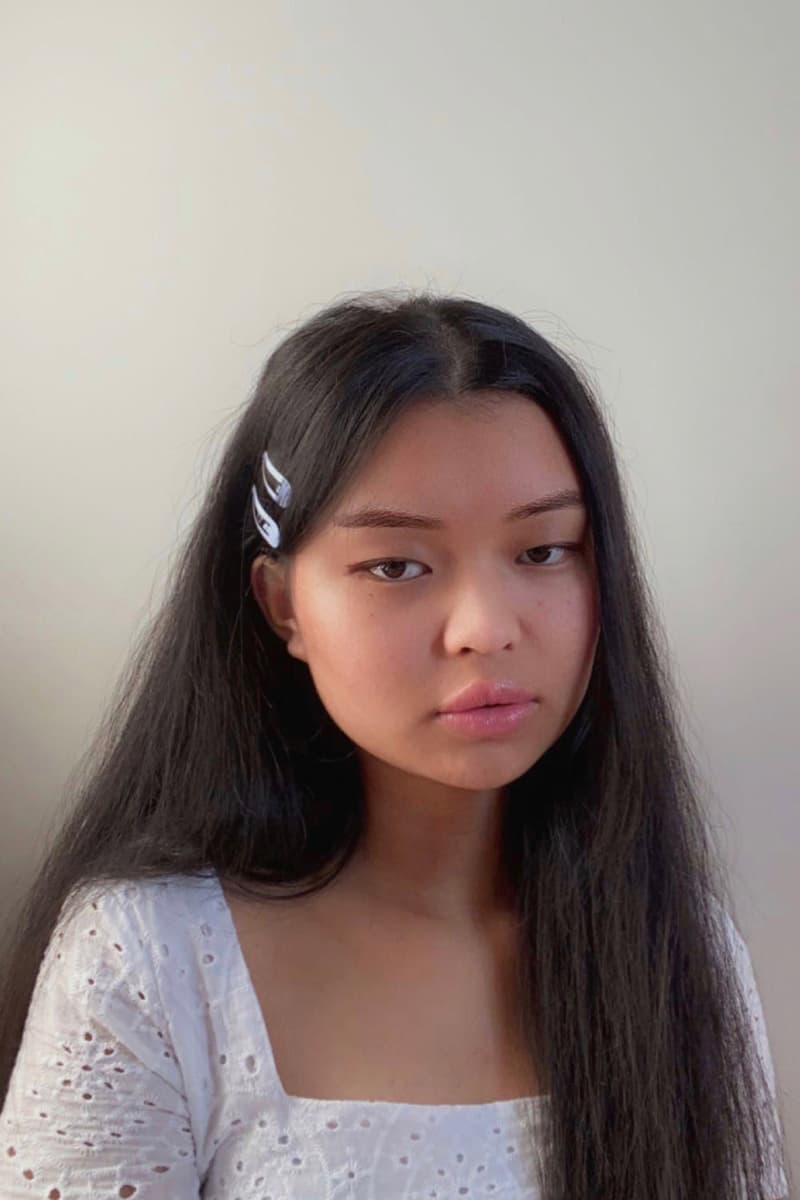 Lyn Lapid Is the Genre-Defying Artist Going Viral on TikTok
Her song "Producer Man" became the most-viewed unreleased demo on the app.
Music
Lyn Lapid Is the Genre-Defying Artist Going Viral on TikTok
Her song "Producer Man" became the most-viewed unreleased demo on the app.
Ever since sharing her original song "Producer Man" on TikTok and going viral last year, 18-year-old Lyn Lapid has been making waves in the music industry. With singer, songwriter, multi-instrumentalist and member of vocal collective EARCANDY on her resume, Lapid is a genre-defying emerging artist with an unapologetic voice and the ability to reinvent mainstream pop into her own unique sound.
The Filpino-American songstress's musical journey began in December 2018 when she decided to post her first cover on YouTube, in which she sings "Best Part" by Daniel Caesar and H.E.R while playing the ukulele. Before making covers, Lapid studied classical piano and even performed violin in an orchestra for seven years. She has also been practicing her guitar and ukulele skills.
By 2019, Lapid joined the TikTok craze for fun. Little did she know that a year later, one of her videos would become the most-viewed unreleased demo on the app. After signing with Republic Records, the budding artist finally brought "Producer Man" to life in late 2020, making the song her debut single.
Having recently released her latest track "Infinite," Lapid talks to HYPEBAE about the inspirations behind her lyrics, what kind of mark she wants to leave in the music industry and more. Read on for our conversation.
Your first original song "Producer Man" became an instant hit on TikTok last year. What inspired you to write that song?
"Producer Man" was based on a real experience I had with a producer I met when I first entered the industry. He told me I had to release certain music and act a certain way if I wanted to be successful, and I very much disagreed. I wrote "Producer Man" as a reminder to myself to never give in to the temptation of fame and success when it comes to my music, and to also never sacrifice my creative vision.
What went through your mind when your unreleased demo blew up?
It was surreal. I thought nobody would have seen it, but after a day it was already at a million likes on TikTok. Famous creators were commenting on my TikTok too, and I got really excited.
How did the opportunity to work with Republic Records come to be?
I got into contact with them a few weeks after "Producer Man" blew up. It was funny because I remember my A&R sent a DM to my friend on Instagram to reach out to me, because I was not responding to my own DMs and emails. If my friend never told me that Republic wanted to talk to me, I probably would've missed the chance to work with them.
Let's talk about your latest single. Who or what was your muse for "Infinite"?
I was inspired to write "Infinite" during the summer. I'd scroll through my feed and see people my age going out with their friends, going on adventures, doing whatever they wanted, and I got super jealous. I wrote "Infinite" as a sort of yearning to want to do the same. I wanted to go out with my friends at 3 a.m. and stand in the rain. I wanted to drive with my friends and blast music with the car windows down. I had never done those things before, so I felt like I was missing out on my high school experience. I felt like a side character in my own life. I knew a lot of people my age also felt the same, so I wrote "Infinite" as a sort of a "side character anthem" for those who felt like they were missing out on their youth.
Who are some artists you enjoy listening to and how have they influenced your sound?
I really love listening to Dodie, Ruth B, Conan Gray and Melanie Martinez. They all tend to tell a story with their music and that inspired me to do the same when I write. I also love organic sounds — I can never not have piano, ukulele and strings in a song.
What do you miss most about your YouTube days?
The only thing I really miss is the close circle of people who would only watch my videos. Back when I was on YouTube, I really had no schedule and no pressure to post, because I felt that nobody was watching me anyway. Occasionally, I'd upload covers just for my friends and family to watch.
Would you consider incorporating the Filipino language into your music one day?
I'm so down to incorporate Tagalog in my music. I was never taught how to speak it growing up, but I am always willing to learn.
What kind of mark do you plan on leaving in the music industry?
I aim to be an example for the people who want to pursue music but are unsure if they can make it. I started out as some regular girl who posted singing videos for nobody to see, and I don't hesitate to keep reminding myself and others of that fact. With social media especially, it gives regular people like me a bigger chance to be heard. I want to be that kind of example, as a reminder to urge people to seize the opportunity to pursue their passion.
What advice would you give to someone who's trying to get their music noticed?
Post anything and everything on social media as it has grown to be so huge these past couple of years, and it only continues to grow. You don't need to be born with connections in the music industry anymore, quite literally anyone can get their music recognized nowadays. If you're scared to post your music because you're afraid you'll be judged, post it anyway.
Are you working on anything for the rest of the year that you can talk about?
I have a few special projects coming up, so I am super excited about that. I can't wait for my audience to hear what I have planned. I'm taking the opportunity to branch into a whole bunch of different sounds, and I am eager for everyone to hear them.
Share this article