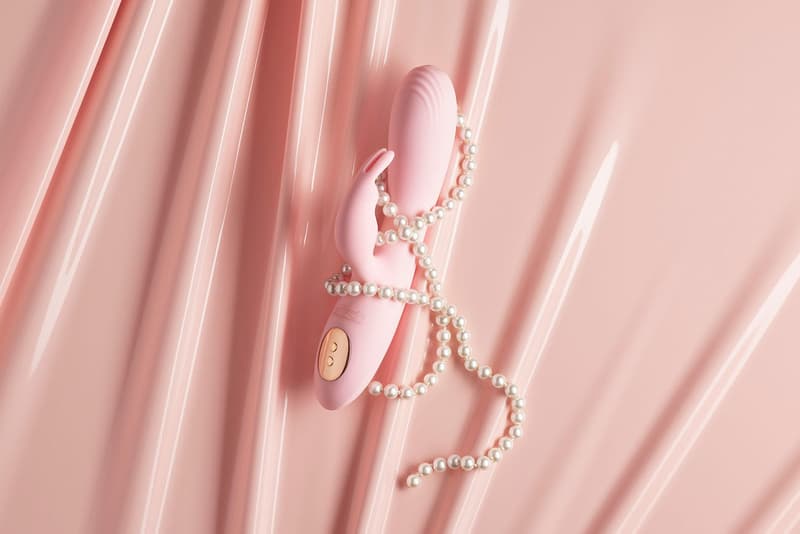 Sex & Dating
The Best Valentine's Day Gifts for Sexual Wellness
Celebrate the day of love with these personal gift ideas.
The Best Valentine's Day Gifts for Sexual Wellness
Celebrate the day of love with these personal gift ideas.
Valentine's Day is either a holiday you're hopeful for, or absolutely dreading. Even if the imminent arrival of February 14 gives you the feels, you deserve to spend the day of love spoiling yourself and others with the gift of sexual wellness.
The best gifts tend to be personal and they show that you've been attentive. When it comes to what you and your partner(s) will enjoy, you know best — but sometimes you need a little bit of inspo to spark the right idea.
For those looking to prioritize sexual wellness this year, continue reading for our recommendations for the best Valentine's Day gifts.
Indulge in this pleasure-filled necklace that is designed to be worn in private and in public. It operates at four different speeds while giving you (or your partner) 40 minutes of uninterrupted play. Personalize with a special message to yourself or a loved one. Sweet or naughty, your choice.
Unbound has been revolutionizing wellness since they sent thousands of vibrators to Congress to fight for feminine reproductive health. Their Bangle Handcuff Bracelet has been redesigned to be size-inclusive for partners on the sexually liberated and fashionably inclined side of the spectrum.
Add a little ambiance to your pleasure session with Overose's luxury Valkiria Scented Candle that smells just like peaches and summer foliage.
The rabbit style vibrator is a staple every sex toy enthusiast should have. It provides both clitoral stimulation and penetrative pleasure for the girls who need a little bit — or a whole lot — of both to get off. Splurge in the name of love this Valentine's Day with Lovehoney and Agent Provocateur's new Bunny Hop Vibrator sold in the classic pink.
Another candle? Yes. This candle not only provides the perfect ambience, but can enhance sexual aftercare, making sure your partner is comfortable and taken care of post-sex. After enjoying Valentine's Day sex, reward your bodies with a sensual, hydrating massage to soothe the muscles.
Prioritize your pleasure with sex educator Seshata Rose's Pleasure Planner. With an instant digital download, you'll have access to a weekly planner that encourages you to reflect and set intentions for self-pleasure, self-exploration and self-care.
Share this article