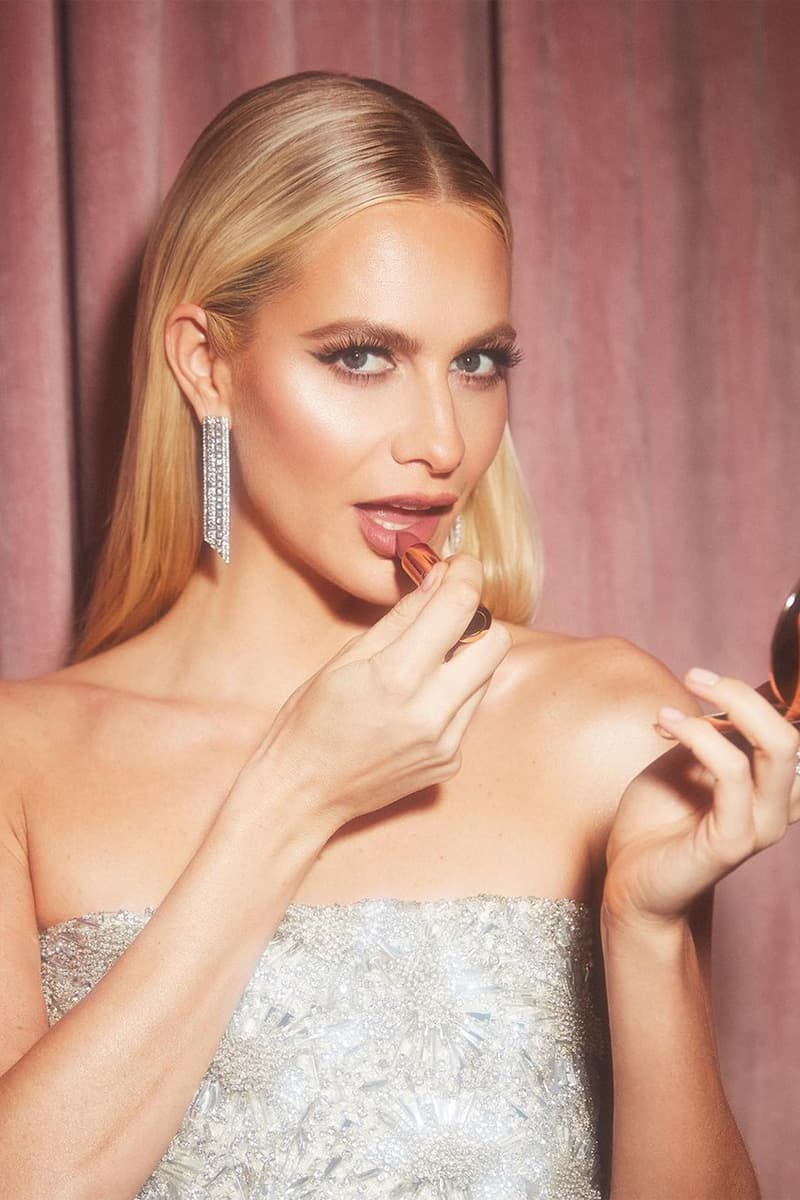 The Best $50 USD Gifts and Under for the Bougie Beauty Lover
It's never the price, but the thought that counts.
Beauty
The Best $50 USD Gifts and Under for the Bougie Beauty Lover
It's never the price, but the thought that counts.
For the savvy beauty enthusiast, finding your favorite skincare, makeup and haircare products at a value deal for the holidays is a thrilling experience. Finding luxury items for under $50 USD will make the lover of all things glam lose their minds.
Inflation is high on the list of worries for us all and shopping for Christmas this year may be incredibly daunting as many are scaling back from those grandiose gestures. To alleviate the anxiety and pressures around showing love to the beauty lover in your life for the holiday, we've rounded up the best crowd favorites under $50 USD that won't break the bank but spark happiness and joy in all that receive them. Keep reading on for more.
Makeup
Saie's coveted holiday set features its best-selling priming illuminator Starglow and newest shade Warmglow. The two infused together will give you a sunkissed glow, perfect for winter.
Fenty Beauty's best-selling lip gloss is back for the holidays in three extensive and universal shades. "Cupcakin'" a flushed, flesh-tone shade. "Glow Heat," a ginger-taupe shade and "Fuschia Flex," a sultry wash of pepper ink and purple infused together.
Great things come in threes. Charlotte Tilbury's best-selling matte lipsticks are all of that packaged perfectly in a petite bullet that will last you for months. You'll get the iconic "Pillow Talk," "Walk of No Shame," a rich berry red and "Supermodel," a transitional neutral.
Milk Makeup's "The Starter Pack: Natural Makeup Set" is for the ultimate beauty lover. The mini set consists of the brand's viral products, such as the Hydro Grip Primer and volumizing Rise Mascara.
Skincare/Hand care/ Body care
Glow Recipe's sought-after set is a full-sized duo packed with those loving ingredients niacinamide and hyaluronic acid serums that'll keep your skin tight, hydrated and glowy for the holidays.
A limited-edition trio that delivers intense hydration while you sleep or refreshes you in the AM after a long and festive night.
Give your loved one the gift of hydrated hands to brave those cold winter days. L'Occitane's five-piece hand cream set of its best-sellers is a perfect choice.
Tocca's favorite deluxe hand cream gift set is back for the holidays. The creams are enriched with natural extracts from coconut oil, shea butter and aloe.
Aesop's "Igneous" gift set is packed with a fresh and beautifully fragrant Geranium body cleanser and multi-purpose body balm that comes housed in an eco-friendly paper pulp case.
Haircare
JVN Hair's Complete set is for the hair enthusiast that cares about their haircare routine. The set comes with mini essentials like the brand's Air Dry Cream and Recovery Serum. The cherry on top is the full-sized Scalp and Hair Oil, a pre-wash treatment formulated with hydrating squalane to relieve the scalp and hair of dryness.
Candles
Diptyque's limited-edition candle evokes fleeting feelings of coziness and winter evenings. Packaged with white and gold silver stars to enhance the color of the flickering wax, you'll feel as if the candle was touched by Christmas magic.
---
Share this article