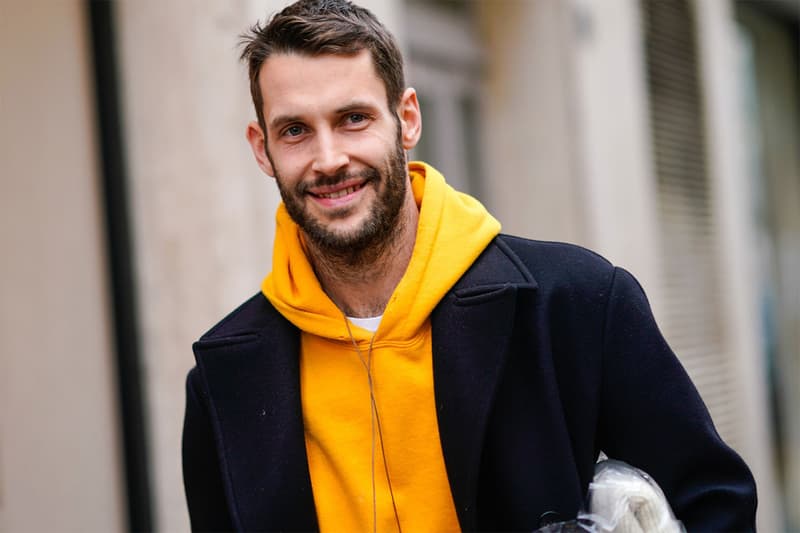 Culture
Jacquemus Reminds Homophobes That His Bags Aren't for Them
The French designer shuts down hateful Instagram comments.
Jacquemus Reminds Homophobes That His Bags Aren't for Them
The French designer shuts down hateful Instagram comments.
Simon Porte Jacquemus, the designer behind your favorite itty-bitty mini bags, is calling out homophobes. In true Valentine's Day fashion, the French designer posted a photo of him and his lover sharing a kiss poolside. The innocent moment apparently antagonized homophobes online, who threatened to stop supporting his eponymous brand.
Jacquemus directly replied to one Instagram user's homophobic comment, saying, "My bag[s] don't want you." He eventually made the comment its own post to remind any homophobe remaining in the chat that they are certainly not welcome. The caption reads, "I don't need your homophobic point of view. And my bags don't need you. Dégage." The french word dégage translates to "clear" in English, as in "understood?"
According to the comments, a lot of faux supporters didn't appreciate Jacquemus showcasing his gay identity. "If you know how many gay [people] are working at Jacquemus … You don't deserve our products. Period," Jacquemus rightfully shares.
Jacquemus is known for being vocal on his social media platform. From making sure that all customers feel comfortable to enjoy his pop-up experiences, to celebrating LGBTQ+ couples in his brand's campaigns, the designer's goal is to break boundaries in the world of luxury — and he is doing just that.
View this post on Instagram
Share this article