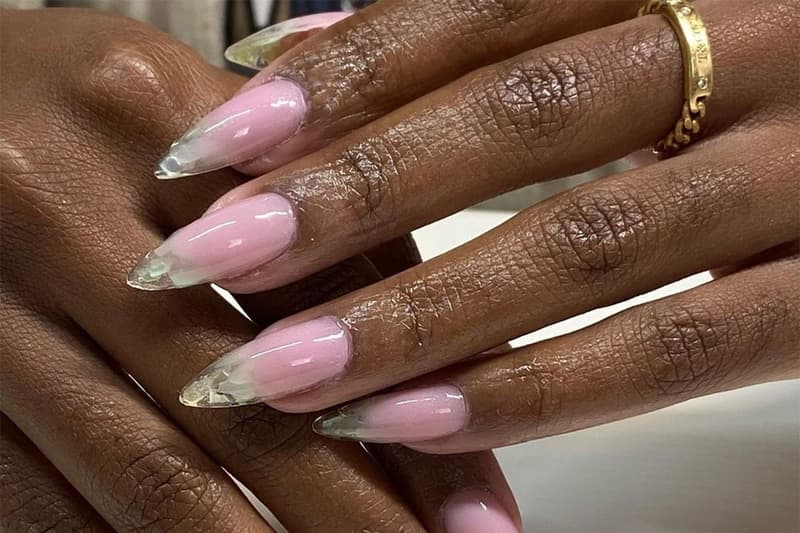 Jelly Nails Are the Comeback Beauty Trend of 2022
Are you ready for this jelly?
After hair tinsel and retro shaggy mullets, the TikTok beauty community has found its new favorite throwback trend: jelly nails.
In the '90s, alongside your favorite jelly sandals were jelly nails to match. A staple for most kids that grew up in that decade, the buckled shoe typically features a clear, sometimes glittery finish. The similar appearance is where this latest nail design trend gets its name from. Trending currently on TikTok at over 141 million views, the hashtag #jellynails makes it easy to find ways of upgrading your nail game, just in time for spring and summer.
For those looking to try out the jelly nails trend at home, read on for a step-by-step tutorial. While you are here, we've rounded up 20 spring nail art ideas for your next manicure.
How to DIY jelly nails
Step 1: Prep your nails
Soak nails in warm water, push back cuticles and shape nails. It's also important to apply a thin base coat, before going in with any other colors.
Step 2: Mix your colors
To create jelly-looking polish, you'll need a bright or neon nail polish and a top coat.
Step 3: Apply two coats
Apply a very thin layer of the mixture onto the nails. Make sure to let the first coat dry before following up with a second coat. This will give you a translucent, jelly-like manicure.
Share this article