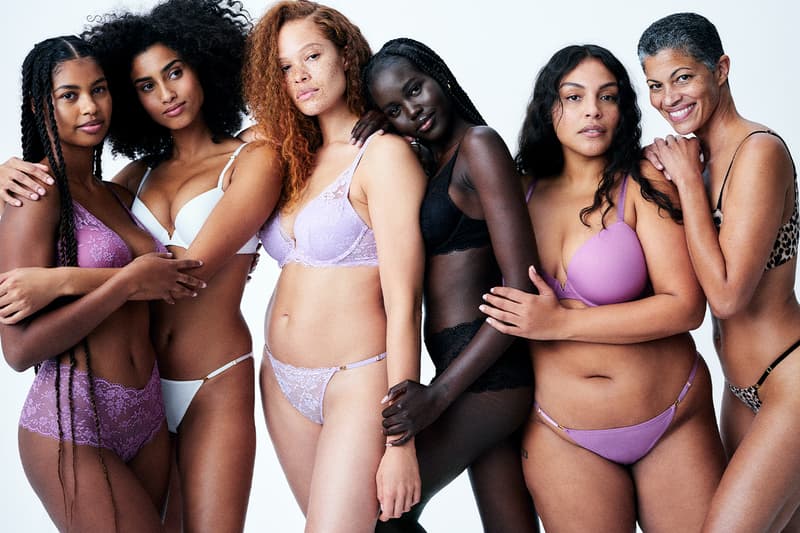 Fashion
Victoria's Secret Celebrates All Women With New "Love Cloud" Collection Campaign
A positive change in inclusivity for the brand.
Victoria's Secret Celebrates All Women With New "Love Cloud" Collection Campaign
A positive change in inclusivity for the brand.
Victoria's Secret announces its new "Love Cloud" collection with a campaign featuring an inclusive and diverse cast.
The campaign features 18 women showcasing a new, diverse representation of Victoria's Secret. The imagery highlights women with disabilities, pregnant women, older women and plus-sized women — a more accurate representation than the skinny standard the brand used to identify with.
The launch is another step in the right direction for VS, after the lingerie company faced backlash over sexism and its lack of representation. Recently, the brand also cast its first Black trans model, Emira D'Spain.
"After listening to and being inspired by the real needs of our consumers, Love Cloud has been created as a collection that fits everyday comfort without sacrificing functionality or sexiness. With this new line, we are launching high quality bras and panties in shapes that fit women's daily needs, in our ongoing effort to develop products that champion women and support their individual journeys", says Janie Schaffer, Chief Design Officer for Victoria's Secret Lingerie.
Schaffer, playfully called "The Knicker Queen," has been in the lingerie industry for decades. At one point, most were unsure if she could save the sinking ship that was Victoria's Secret. Now, the brand is relieving consumers of all suspicions and delivering true representation with updated options.
The new selection of all-day comfort bras and panties are designed to feel as light as a cloud. The collection includes six bra silhouettes and three matching underwear styles — including two adjustable panties, a first for the brand. The intimates line starts at $39.50 USD for bras and $16.50 USD for panties, and is available in sizes 32A-40DDD and XS-XXL.
The "Love Cloud" collection will be available in-stores and online at Victoria's Secret starting February 17.
Share this article