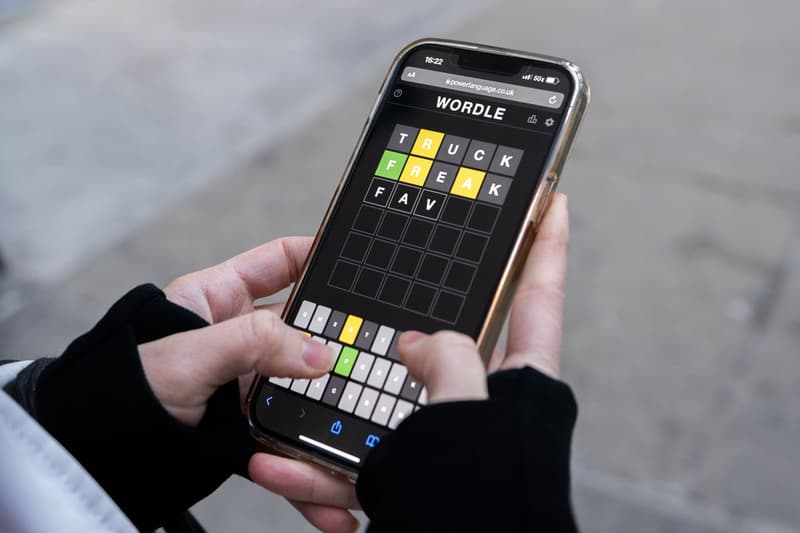 Culture
Here's Why Wordle Had 2 Different Answers in 1 Day
The viral game showed different words for riddle #241.
Here's Why Wordle Had 2 Different Answers in 1 Day
The viral game showed different words for riddle #241.
Wordle, the word game that became so viral that it got acquired by the New York Times, reportedly showed two different answers in a day on Tuesday.
For those who have yet to jump on the latest craze, Wordle was created by Josh Wardle, a software engineer who built the game for his partner. In less than a year, the game quickly picked up in regions like New Zealand thanks to Twitter, and is now played by millions worldwide. All users are challenged to guess the same word each day and share their results with one another.
On Tuesday, however, the game was showing different answers depending on where users were playing. This is because Wordle was available on two platforms — the original web page and the NY Times' site. "I'm doing the old version of Wordle, my wife is doing the NYT page. Apparently there's now two different versions of Wordle live, with different answers each day?" a user wrote on Twitter.
Responding to the discrepancy, the NY Times clarified that users should be redirected to the new landing page to play the game. "We are updating the word list over time to remove obscure words to keep the puzzle accessible to more people, as well as insensitive or offensive words. Our priority is making sure people can carry their stats and streaks from the original site, and this is a migration that is happening over time as people play," the NY Times' communications executive director Jordan Cohen said.
Was your Wordle answer (Wordle #241) AGORA yesterday? You could still be on the old Wordle site. Give your browser a refresh to be redirected to the NYT site and guess today's word. pic.twitter.com/US82NuhJAV

— NYTimes Wordplay (@NYTimesWordplay) February 16, 2022
Share this article