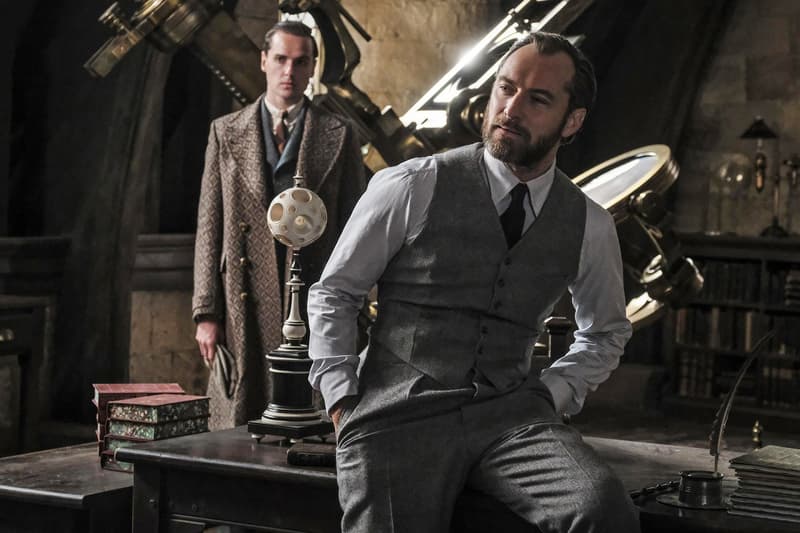 Film & TV
Dumbledore Confesses His Love for Grindelwald in New 'The Secrets of Dumbledore' Clip
Watch the sneak peek here.
Dumbledore Confesses His Love for Grindelwald in New 'The Secrets of Dumbledore' Clip
Watch the sneak peek here.
The second official trailer for Fantastic Beasts: The Secrets of Dumbledore debuted last month. Now, a short clip from the film has been released, revealing Albus Dumbledore's (Jude Law) true feelings for Gellert Grindelwald (Mads Mikkelsen).
"What you're doing is madness," Dumbledore tells Grindelwald in a restaurant. "Dumbledore, with or without you, I'll burn down their world. There's nothing you can do to stop me. Do you really intend to turn your back on your own kind?" Grindelwald responds. "We said we would reshape the world. It's what we said we'd do," he continues over a series of snippets from their past, including Dumbledore standing in front of the Mirror of Erised, as well as him interlocking hands with Grindelwald. "Because I was in love with you," Dumbledore confesses.
Dumbledore identifying as gay isn't news to some. However, for those who are coming across this fact for the first time, J.K. Rowling claimed that the head of Hogwarts was "deeply in love with the dark wizard Gallert Grindelwald" in a 2007 interview. "Dumbledore is gay," Rowling answered a fan, who asked about Dumbledore's love life.
Fantastic Beasts: The Secrets of Dumbledore will hit theaters on April 15. Watch the short clip below.
Dumbledore confesses his love for Grindelwald in new #SecretsOfDumbledore TV spot pic.twitter.com/xKL2KLbp3K

— Culture Crave ? (@CultureCrave) March 17, 2022
Share this article