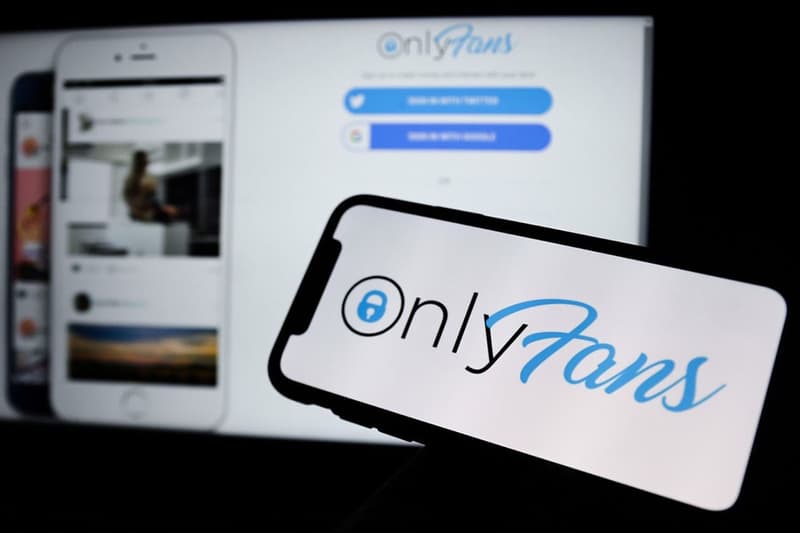 OnlyFans May Ban Porn From Its Platform, Again
Amidst a potential IPO deal.
OnlyFans, the platform known for porn and NSFW content, may be leaving sex workers high and dry, yet again. The platform gained popularity as a safe space for sex workers and enthusiasts to explore their desires during the pandemic.
However, since then, the platform has made attempts to distance itself from its strongest supporters. In the summer of 2021, the company announced that it would be banning sexually explicit content before it received immense backlash and retracted the statement. As another attempt to distance itself from sexual content, the platform launched an app, OnlyFansTV, that centers safe-for-work content.
A representative told HYPEBEAST at the time of the initial ban: "OnlyFans will prohibit the posting of any content containing sexually explicit conduct. In order to ensure the long-term sustainability of the platform, and to continue to host an inclusive community of creators and fans, we must evolve our content guidelines." The representative added: "Creators will continue to be allowed to post content containing nudity as long as it is consistent with our Acceptable Use Policy."
Now, the platform may be going public, meaning that they will offer stock options and open themselves to investors. This poses an issue of whether porn will be welcome on Onlyfans as past attempts to gain investors led to the banning of sex work.
Onlyfans is attempting to bring in more cash which is great, but as Input Mag says: "Is it really worth it if you have to change the entire nature of your platform to do so?"
Online sex work has allowed Creators to earn their income safely and autonomously, in comparison to in-person clientele that can become violent and expose them to COVID-19. The platform's willingness to ostracize the very community that brought its income and led to its success is concerning.
At the moment, "Onlyfans doesn't actually have enough interest to [make] a deal happen," the publication Axios shares. They've had issues with investors dropping out due to their close relation to porn. Which raises the question: why would the platform attempt to fit in where its users are not welcome? It would reveal a clear disregard for the safety of the platform's Creators, users and the communities it has created.
Read how to be a great ally to sex workers as they face uncertainty in the workplace.
---
Share this article