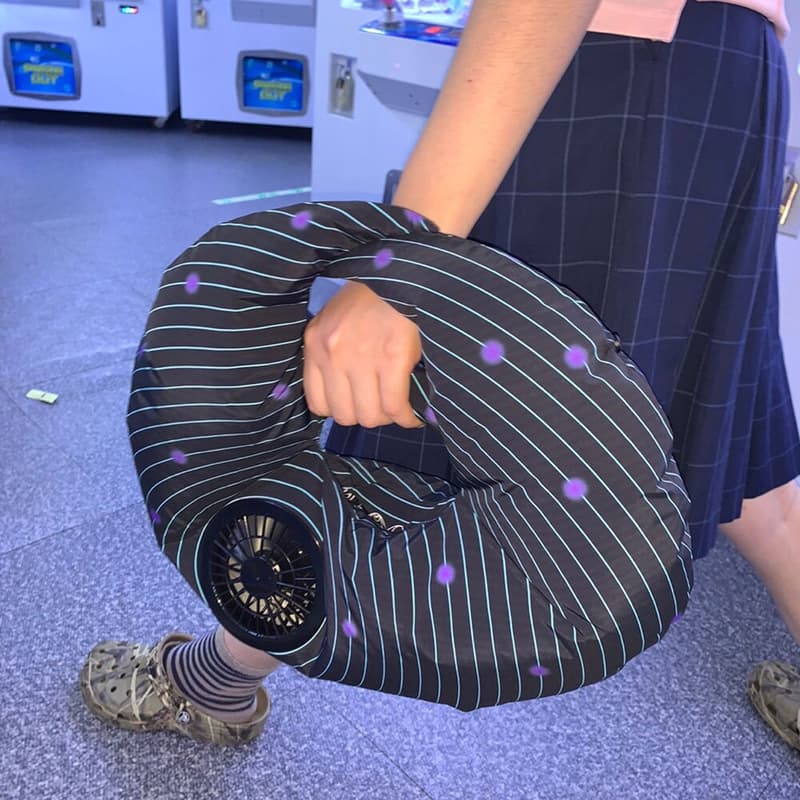 1 of 6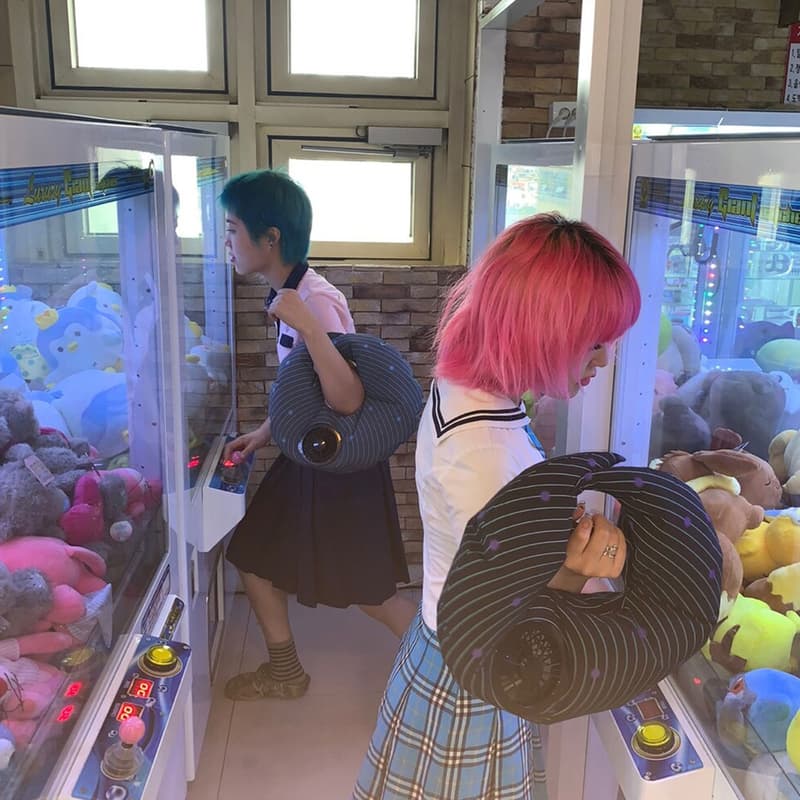 2 of 6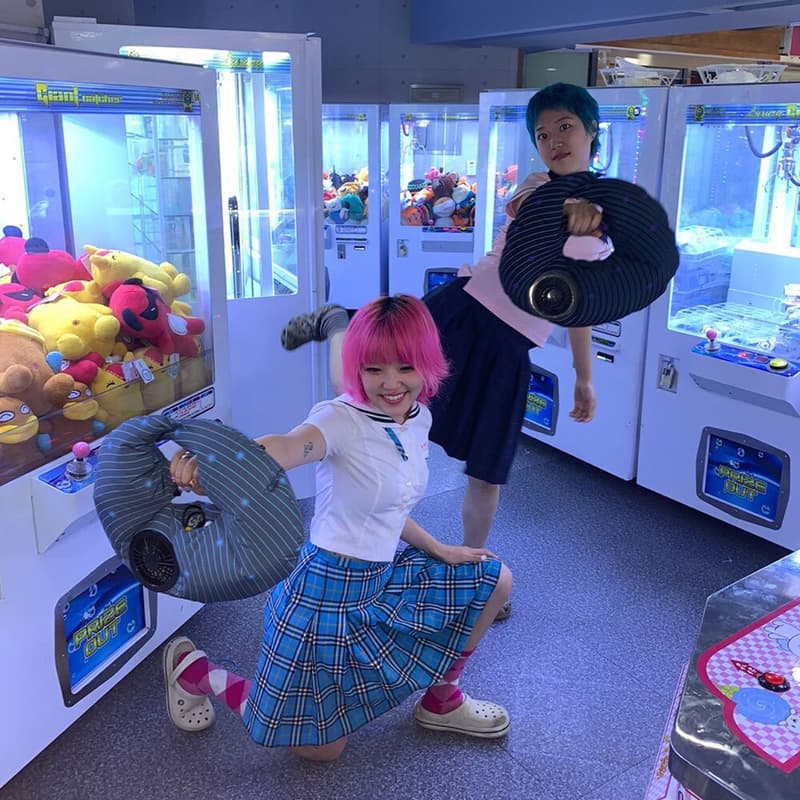 3 of 6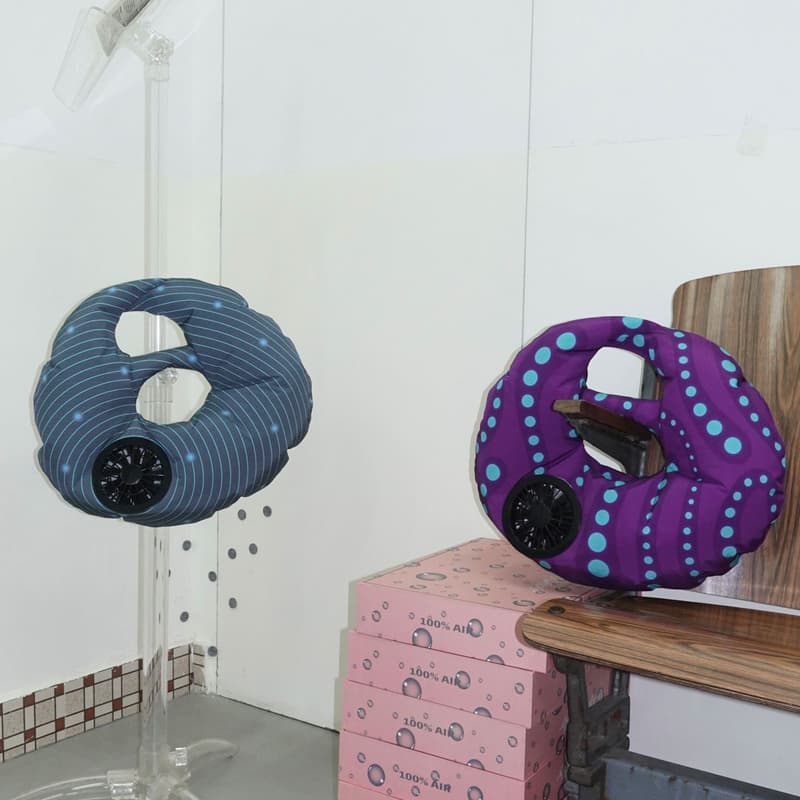 4 of 6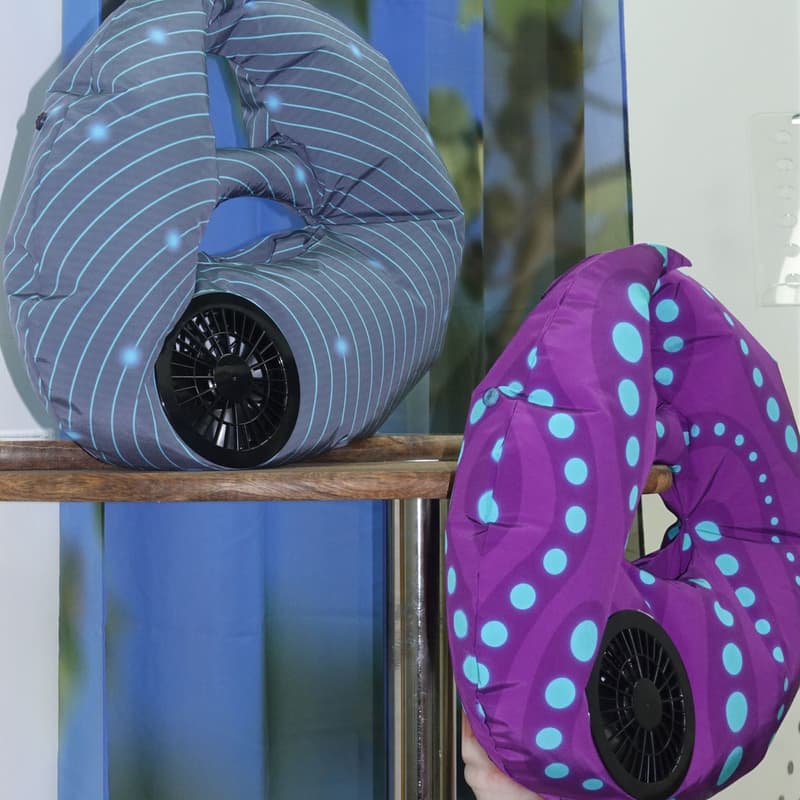 5 of 6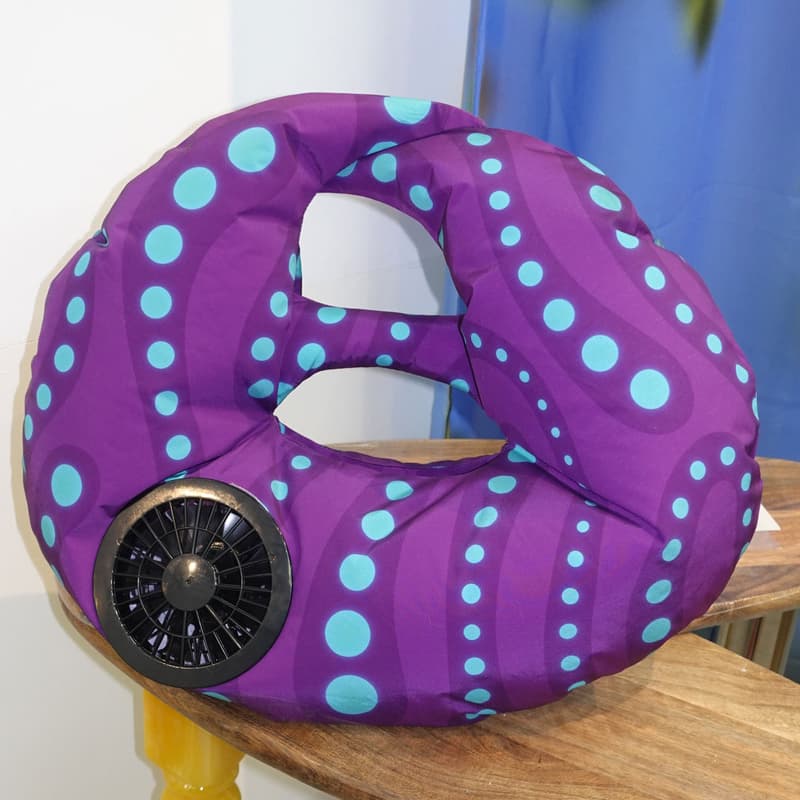 6 of 6
Fashion
Meet fey fey WORLDWIDE, the Emerging Designer Creating Inflatable Purses
The RCA alum's handbags come with built-in fans.
Meet fey fey WORLDWIDE, the Emerging Designer Creating Inflatable Purses
The RCA alum's handbags come with built-in fans.
fey fey WORLDWIDE is a New York- and London-based designer creating quirky handbags that are inflatable.
A Royal College of Art alum, the designer is all about adding fun to fashion. Covered in futuristic prints, her 0×0 100% AIR Purse comes in a flat, two-dimensional shape that blows up into a puffy handbag thanks to its built-in fan. "Fashion is just like wearable art, really. I like to think that I make stupid clothes that provide an alternative to what's commonly worn. I do this as a reaction to the constructed standard society puts on women to have to put on the 'right' clothes for the right occasion," the creative shares with 1 Granary.
In addition to her viral puffy bags, fey fey (whose real name is Yufei Liu) has previously used similar blown-up details for her MA collection, which is an exploration of "contemporary femininity." The project features oversized hoodies and gowns that are inflated to create an entirely different silhouette.
See how the 0×0 100% AIR Purse works down below. You can get your hands on the handbag on fey fey WORLWIDE's website and at retailers like ap0cene.
View this post on Instagram
Share this article