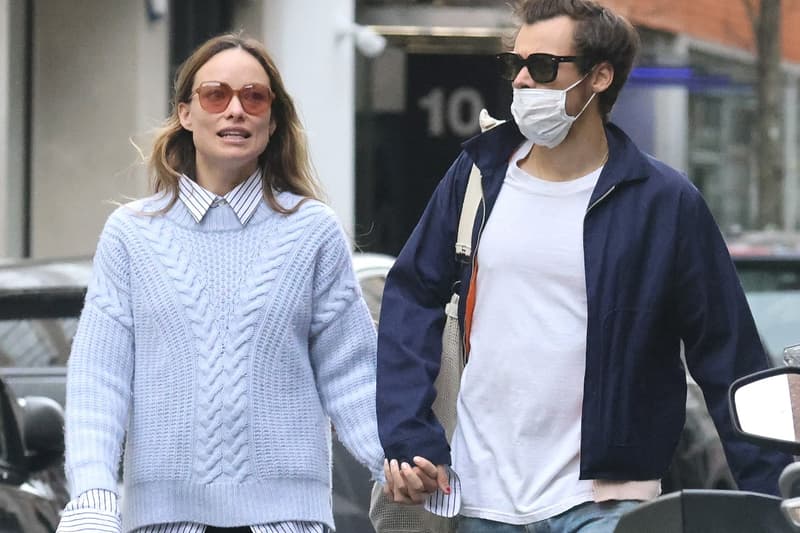 Film & TV
Harry Styles Reveals What It's Like to Work With Olivia Wilde in 'Don't Worry Darling'
The pair first sparked dating rumors in early 2021.
Harry Styles Reveals What It's Like to Work With Olivia Wilde in 'Don't Worry Darling'
The pair first sparked dating rumors in early 2021.
Harry Styles is not one to kiss and tell; however, he did offer a small glimpse into his relationship with Olivia Wilde.
Before you get too excited, the singer-slash-actor technically only spilled details about his professional relationship with Wilde, who he's been seemingly dating for over a year. They met on the set of Don't Worry Darling, which they are both starring in. Additionally, Wilde is directing the highly anticipated film. Luckily, the England native was a fan of her directing style.
"I had a wonderful experience being directed by Olivia," Styles said on SiriusXM's The Howard Stern Show. "Acting is kind of uncomfortable at times. You have to trust a lot. Being able to trust your director is a gift, that was very helpful."
Styles plays Jack, who is married to Alice (Florence Pugh). Though his role is a supporting one, Wilde was impressed by his work ethic. "Not only did he relish the opportunity to allow for the brilliant @florencepugh to hold center stage as our 'Alice,' but he infused every scene with a nuanced sense of humanity," Wilde wrote on Instagram in February 2021. "He didn't have to join our circus, but he jumped on board with humility and grace, and blew us away every day with his talent, warmth and ability to drive backwards."
Don't Worry Darling is slated to hit theaters on September 23.
---
Share this article