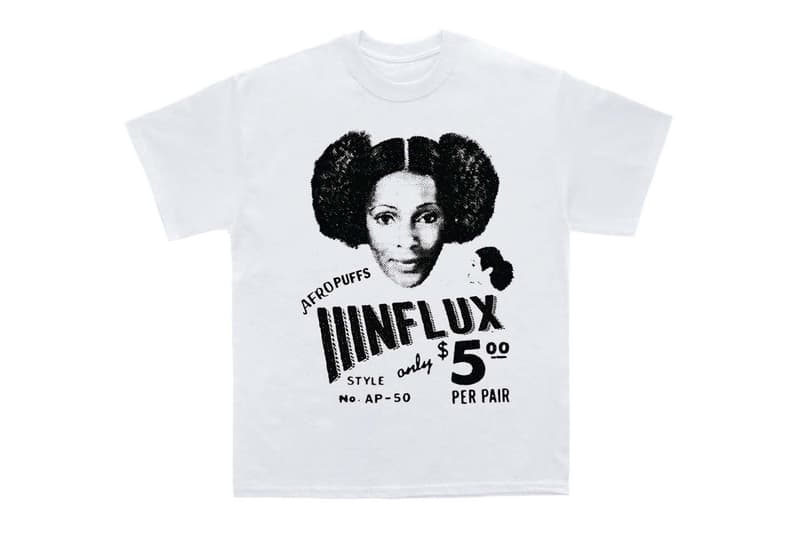 Fashion
IIInflux Celebrates Black Hair With Afro Puff T-shirt
The Lady of Rage has entered the chat.
IIInflux Celebrates Black Hair With Afro Puff T-shirt
The Lady of Rage has entered the chat.
Operating under the brand ethos "Bringing Culture Home," clothing and home goods brand IIInflux follows its viral "Could've Been Trayvon" hoodie with a newly released shirt honoring Black hair.
The shirt boasts a graphic print inspired by catalogues from the late 1960's with an Afro puff ad priced at a mere $5 USD. Vintage-inspired text and artwork complete the throwback design.
IIInflux's Afro Puffs tee is available now via their web store for $40 USD in sizes small through 2XL. The brand has listed the design as "limited," so act quickly to secure your size.
In other news, take a look at FLANNELS' luxurious new Liverpool flagship and preview the FILA x Playboy capsule collection.
Share this article