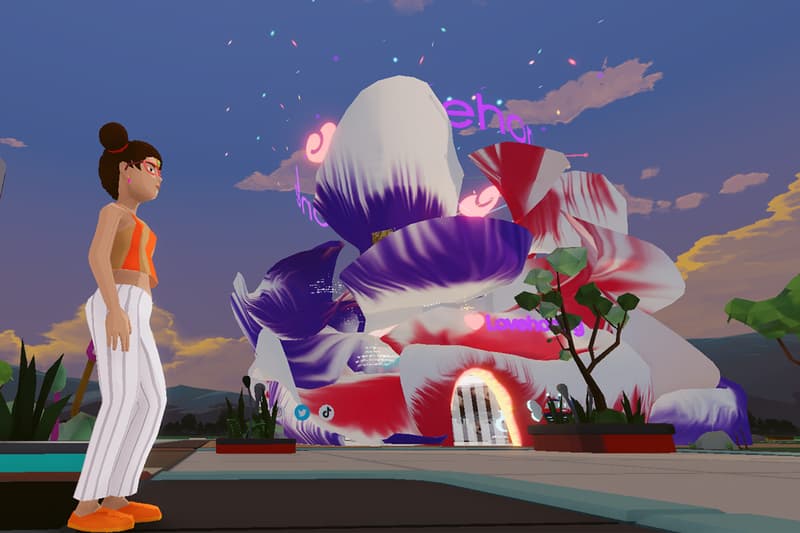 1 of 8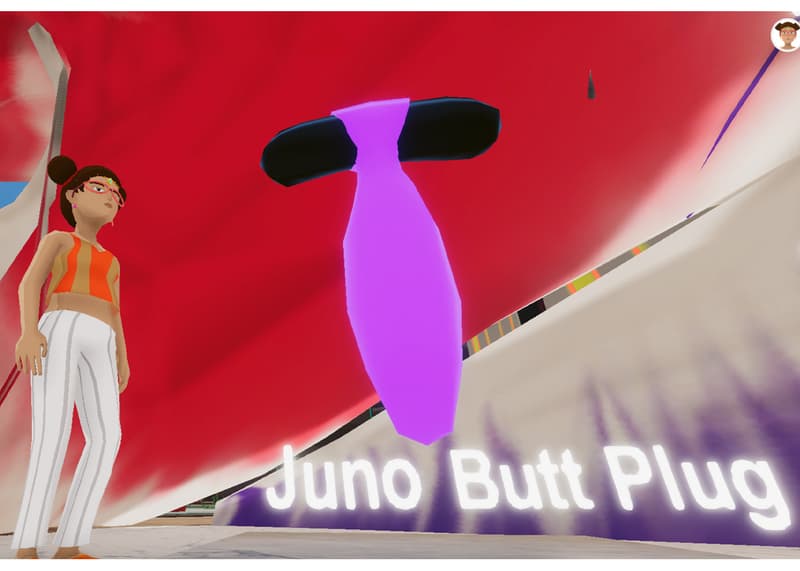 2 of 8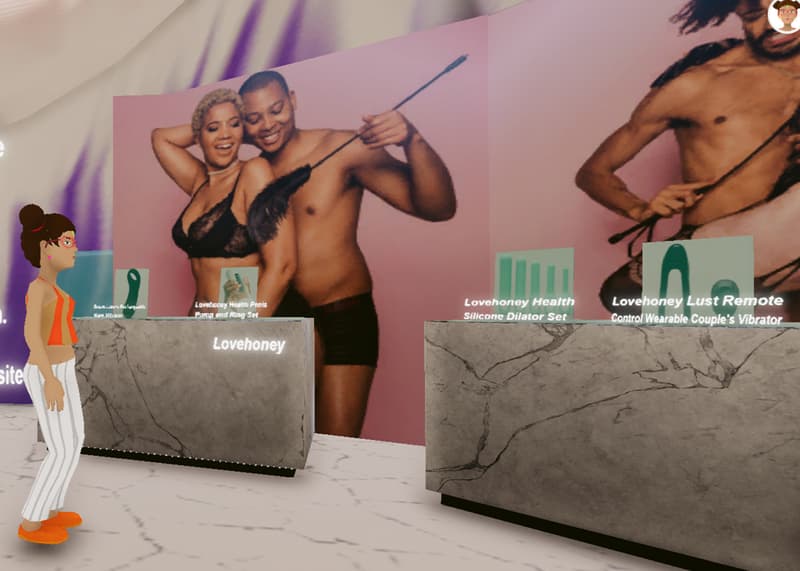 3 of 8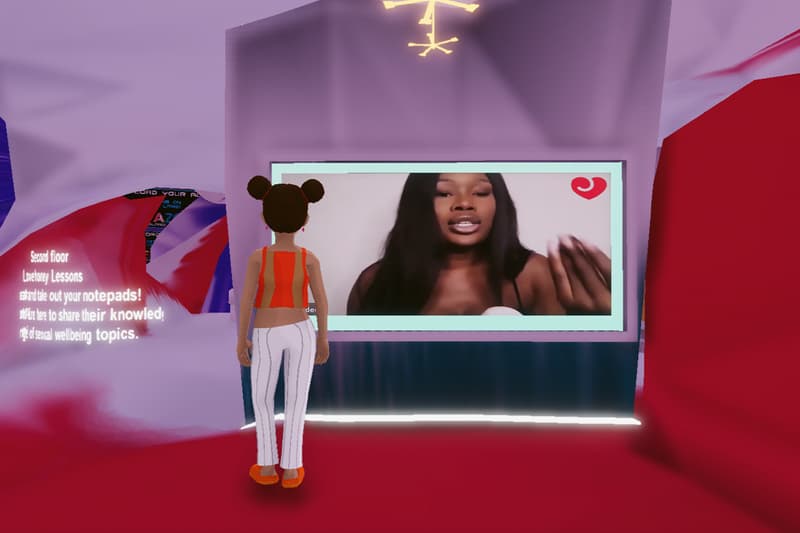 4 of 8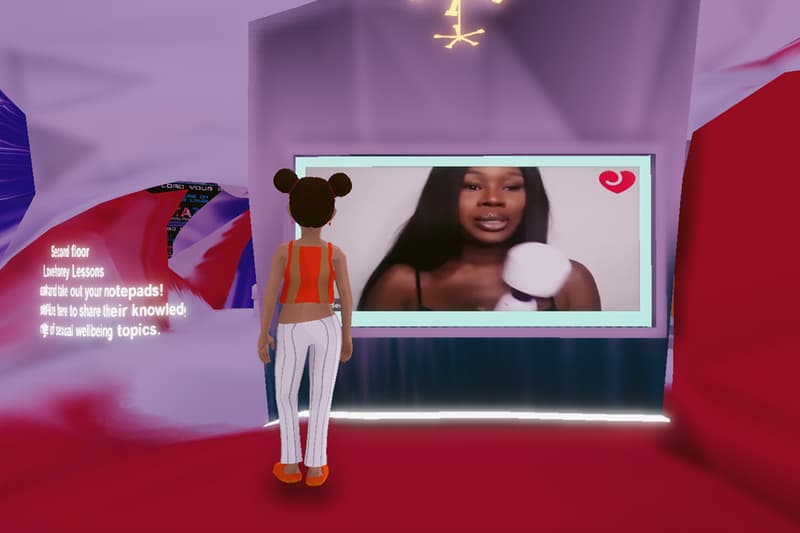 5 of 8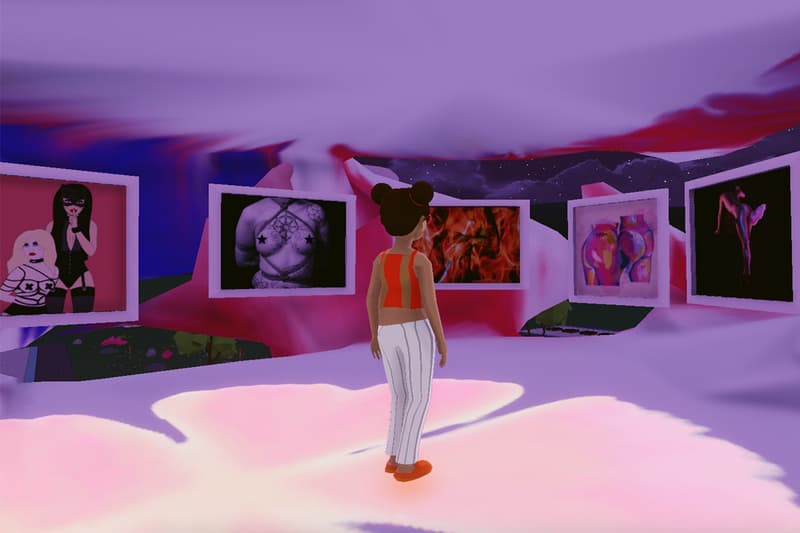 6 of 8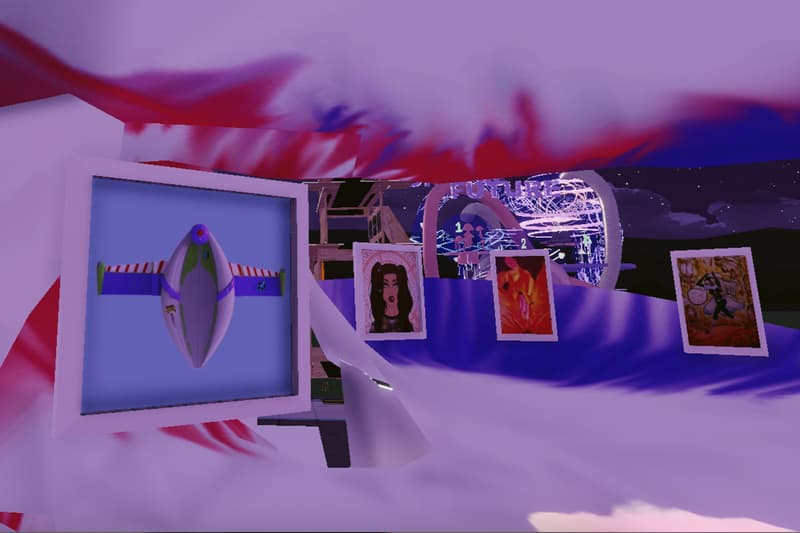 7 of 8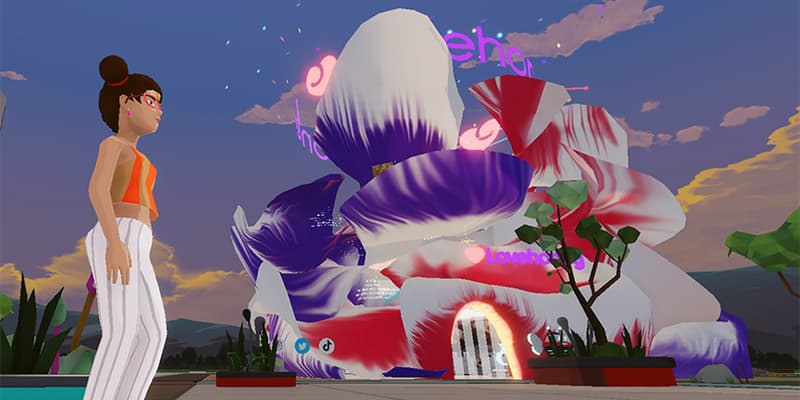 8 of 8
Sex & Dating
EXCLUSIVE: I Attended the Kinkiest Pop-Up Shop in the Metaverse
From erotic NFTs, to dancing butt plugs — here's what went down.
EXCLUSIVE: I Attended the Kinkiest Pop-Up Shop in the Metaverse
From erotic NFTs, to dancing butt plugs — here's what went down.
Sexual wellness group Lovehoney has entered the metaverse and after an exclusive first look, all I can think is "I wish this existed in real life."
If conversations about the metaverse intimidate you, here's a quick rundown of the space. Lovehoney's virtual safe space has four floors, featuring a sex store, a sexual wellness center for expert sex and intimacy advice, an erotic art gallery and a club. Most importantly, it doesn't require headsets or confusing goggles.
As one of the top sexual wellness brands in the industry, Lovehoney's presence in the metaverse is an extension of all of its resources, in a safe, online, anonymous space. Bryony Cole, Lovehoney Group's global sex tech expert, comments, "The metaverse allows us to immerse ourselves in digital content rather than feeling like a separate viewer. People naturally look at entertainment as the only possibility for sex tech, but there is also a great potential for sex education, sexual happiness and sexual health support… Plus, the combined anonymity and intimacy of this platform, allows people to engage with this topic further, where they perhaps don't feel comfortable in real life, allowing more people to educate."
Read on for a first look.
Sex Store
Upon arrival in the metaverse, you're greeted by Lovehoney's robot, Betty the Bee, who gives you the rundown on each floor of the building, as well as safety measures you can take to protect yourself. For example, you can easily block others via the block button or press "E" to be moved to a random area away from someone.
When you walk in, there's everything you'd expect from a sex store. For example, a massive butt plug named Juno that seemed to follow me around the experience. There were sex toys from top brands like Womanizer, lingerie and fetishwear and background music that reminded me of shopping at my local mall. With one click of an item, you'll be lead directly to Lovehoney's website for purchasing.
After getting lost in new lingerie and butt plugs, I hopped on the elevator and made my way to the second floor. Here, I was greeted by my absolute favorite — erotic NFTs. Lovehoney curated a lively collection of artwork ranging from a Buzz Lightyear-esque vulva and BDSM scenes. Simply pick the artwork you love the most and you'll be directed to its page on Opensea, where you can bid to own it.
A Sexual Wellness Center
On the next floor, you enter a waiting room that lets you know it's time to take notes. Before I knew it, I heard the voice of Oloni, one of Twitter's favorite sex-positive women providing tips to women of color. As I tried to find the sound of her voice, I was met with a visual of her waving a massive clitoral massager across the screen. Apparently, it's her fourth one and her go-to vibrator. Clearly, I instantly felt at home. But, it was time to transition to the final floor.
Club Juno
I warped to the top floor and was met with loud music, a DJ and my avatar shaking her bum before I got a full scope of the space. To my left was Juno glaring back at me, again. Except for this time, I noticed a full collection. These lovely toys were the "Juno" collection, a set of sex toys that are music-operated. Featured are Juno's Panty Vibrator, Love Ring, Vibrating Egg and of course, Butt Plug. Each of these new music-activated vibrators is $69.99 USD and are accessible through Lovehoney's website, as well.
To visit Lovehoney's sexual safe space, click the link.
Share this article