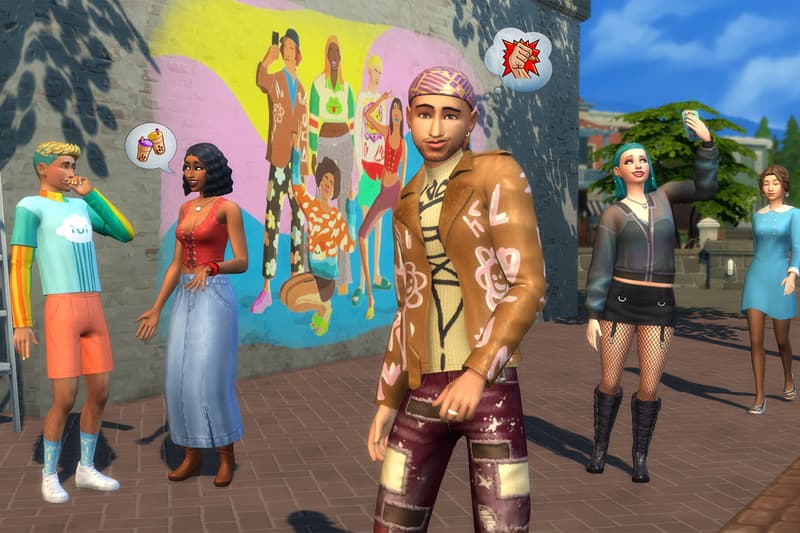 Tech
Depop Brings Circular Fashion Designs to 'The Sims 4'
Connecting sustainable fashion with the digital world.
Depop Brings Circular Fashion Designs to 'The Sims 4'
Connecting sustainable fashion with the digital world.
Sims and fashion fans alike can rejoice as Depop, the circular online marketplace has partnered with The Sims 4. The newest collaboration allows players to purchase original in-game clothing for their avatars as they embark on a journey of self-discovery in the latest Expansion Pack, "High School Years."
Steve Dool, Brand Director at Depop shares in an exclusive press release, "The Sims is a cultural institution that remains relevant with young people around the world and holds nostalgic cultural cachet for many more, making it a perfect collaboration for Depop and our community." We're excited to bring circular and secondhand fashion into the digital world with The Sims, reflecting how young people are shaping, sharing and consuming fashion now."
Committed to establishing the digital realm as an inclusive place for all identities and modes of expression, The Sims 4's Fashion Looks features garments designed by IRL Depop sellers, giving users the tools to fully customize and make their Sims their own. These specially crafted outfits increase their value and allow users to earn Sims currency — Simoleons, further demonstrating the power of individuality. "
Five of Depop's most popular real-world sellers worked with The Sims development team to create three custom pieces each for The Sims 4 High School Years Expansion Pack, as US-based Bella, or @internetgirl on the platform, offered a virtual rendition of her pinstripe capri pants and a custom beaded necklace, while sellers from the United Kingdom, like Jeremy, @happyxloco, designed an array of graffiti-inspired jackets and sweatshirts. The new Expansion Pack also features original artwork by artist Monica Ahanonu, which will be displayed in the game's world of Copperdale on the side of ThrifTea to further The Sims' immersive and one-of-a-kind world building.
The Sims 4 High School Years Expansion Pack featuring the Depop collaboration will be available on 28 July, 2022 at 1 p.m. EST. Learn more about The Sims 4 High School Years and pre-order the Expansion Pack on the virtual game's website.
Share this article