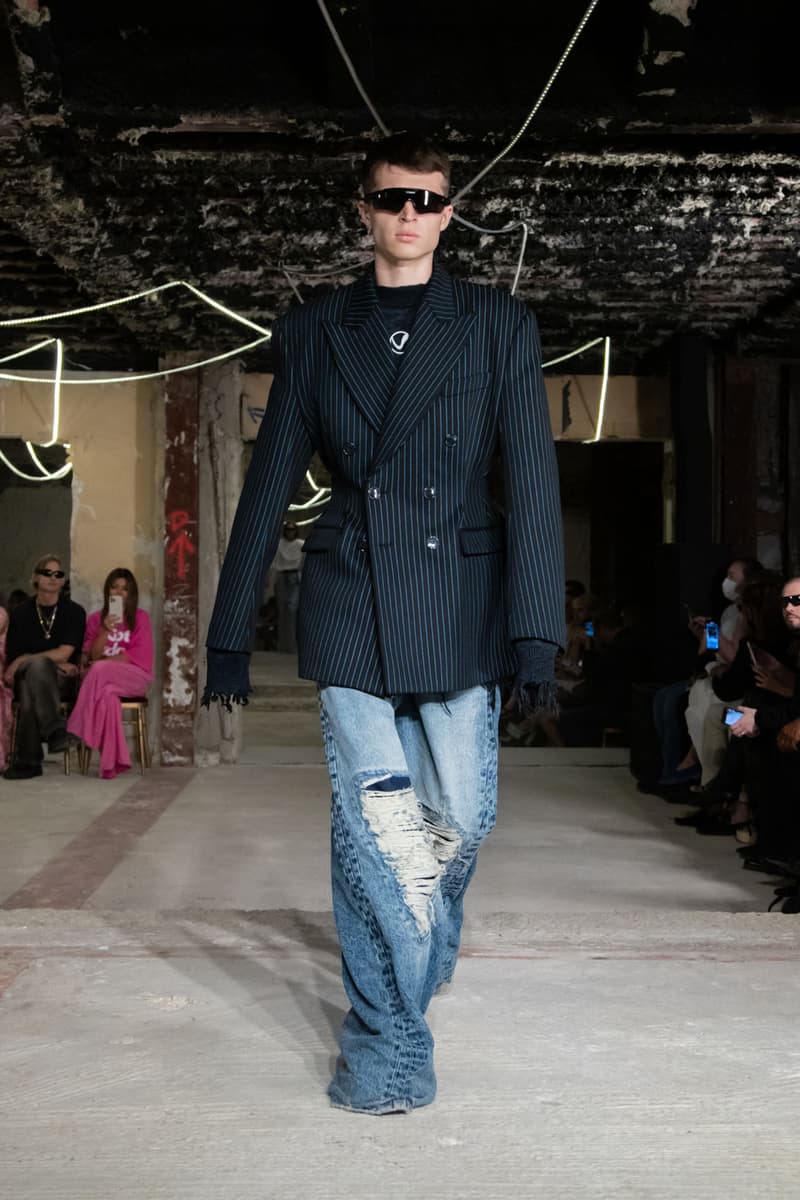 1 of 63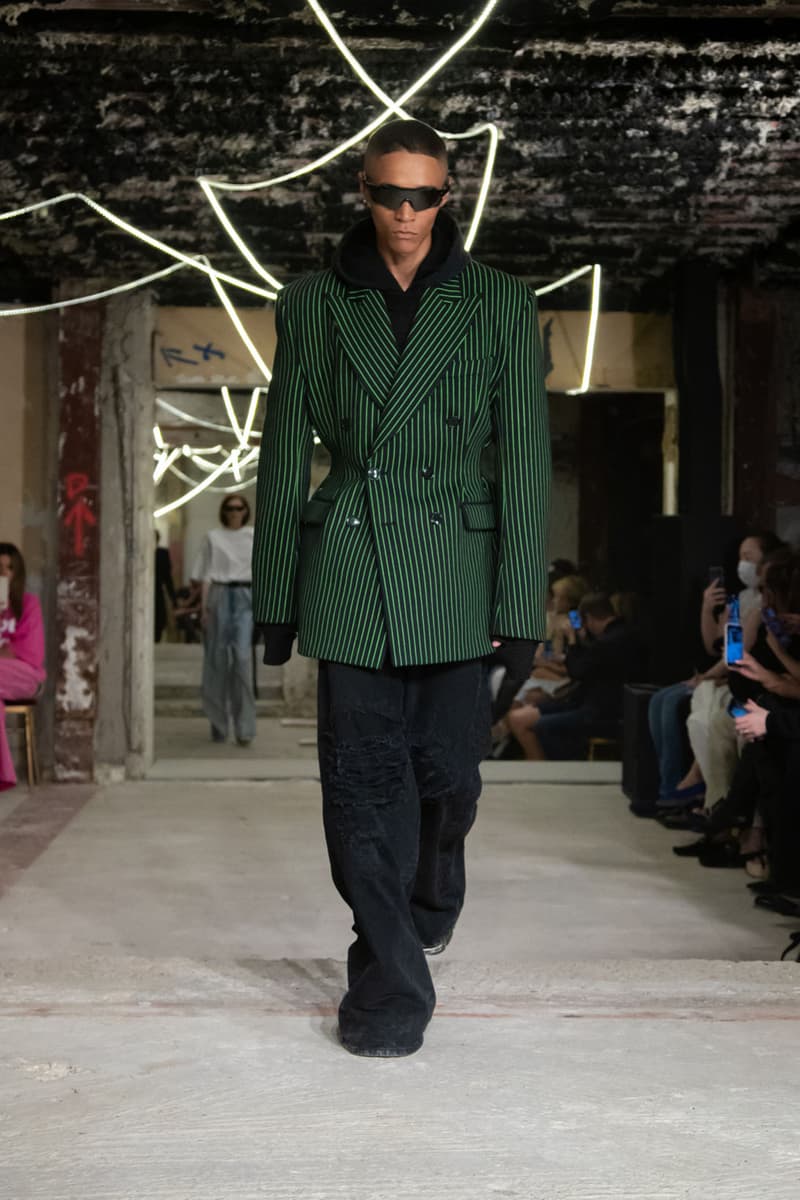 2 of 63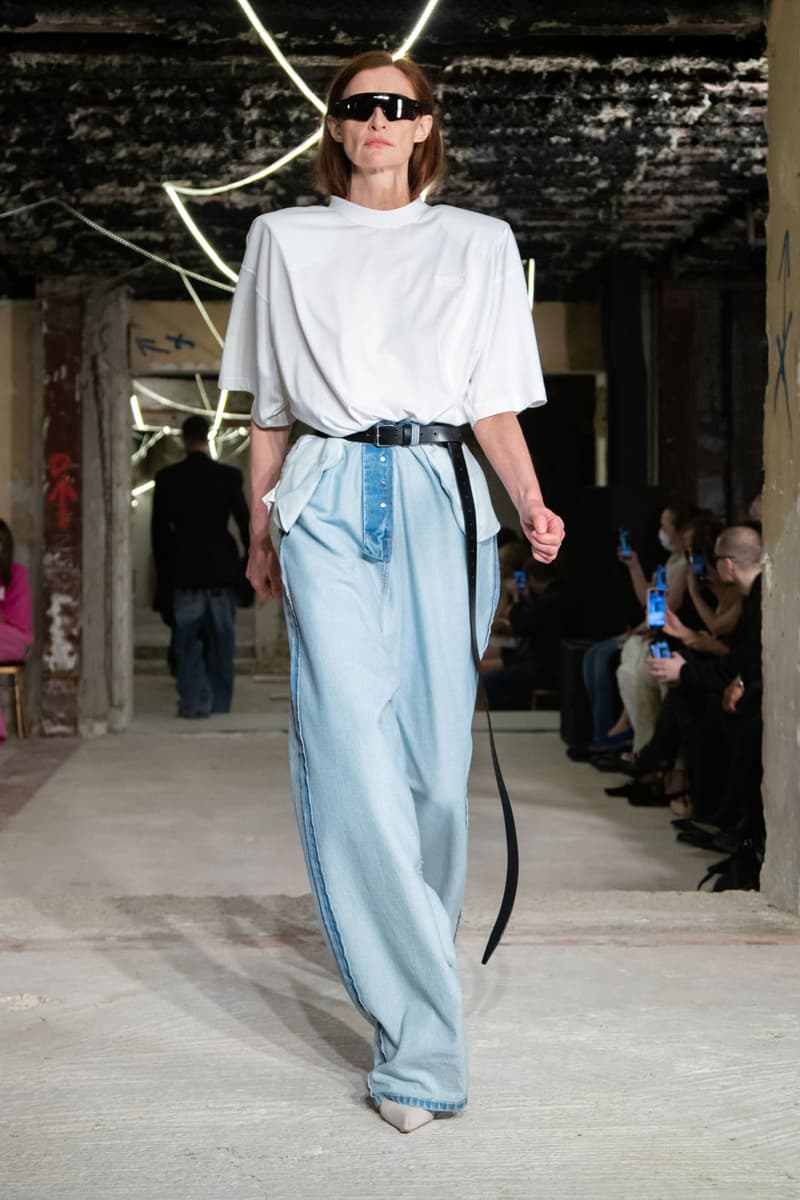 3 of 63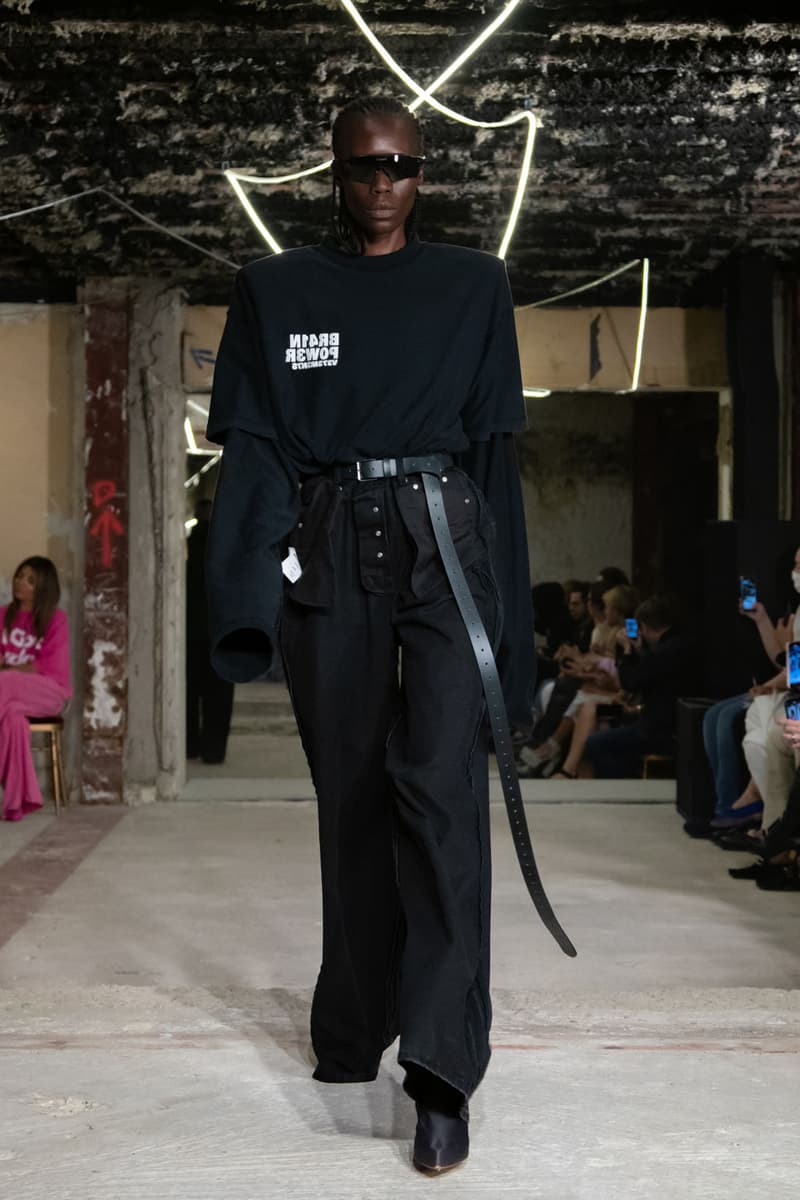 4 of 63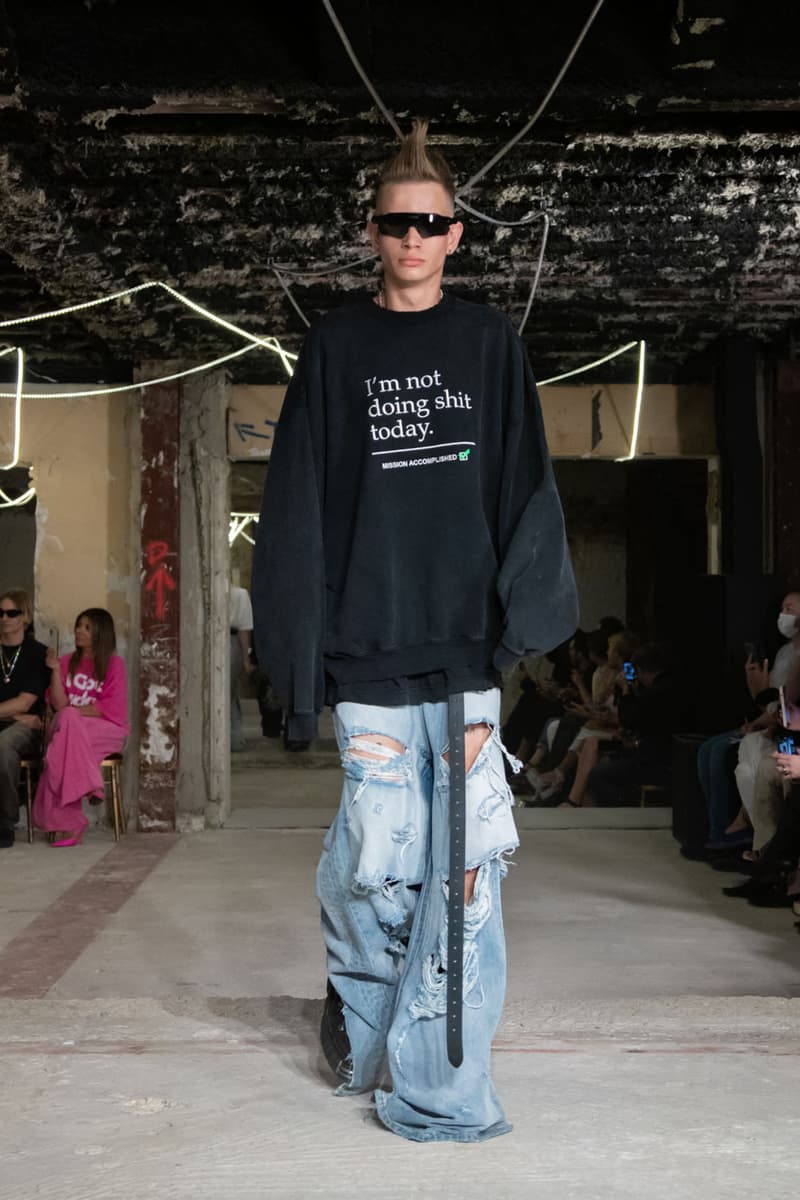 5 of 63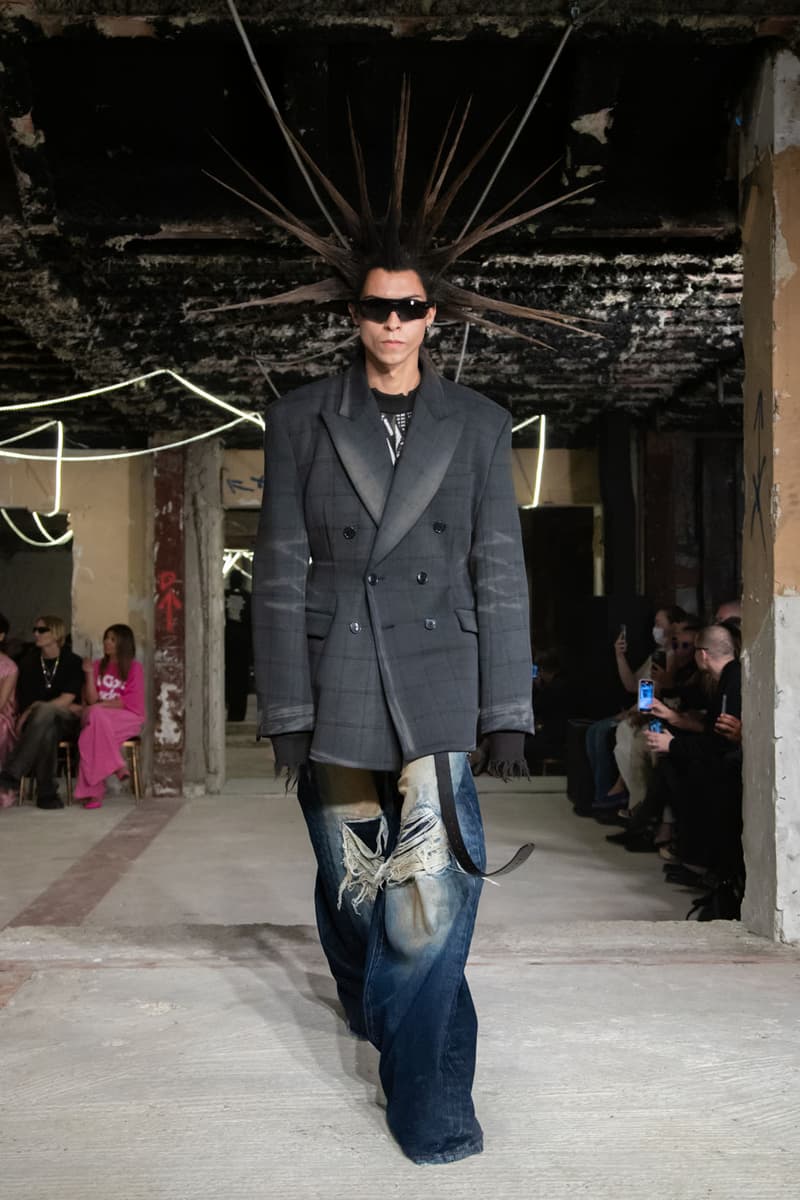 6 of 63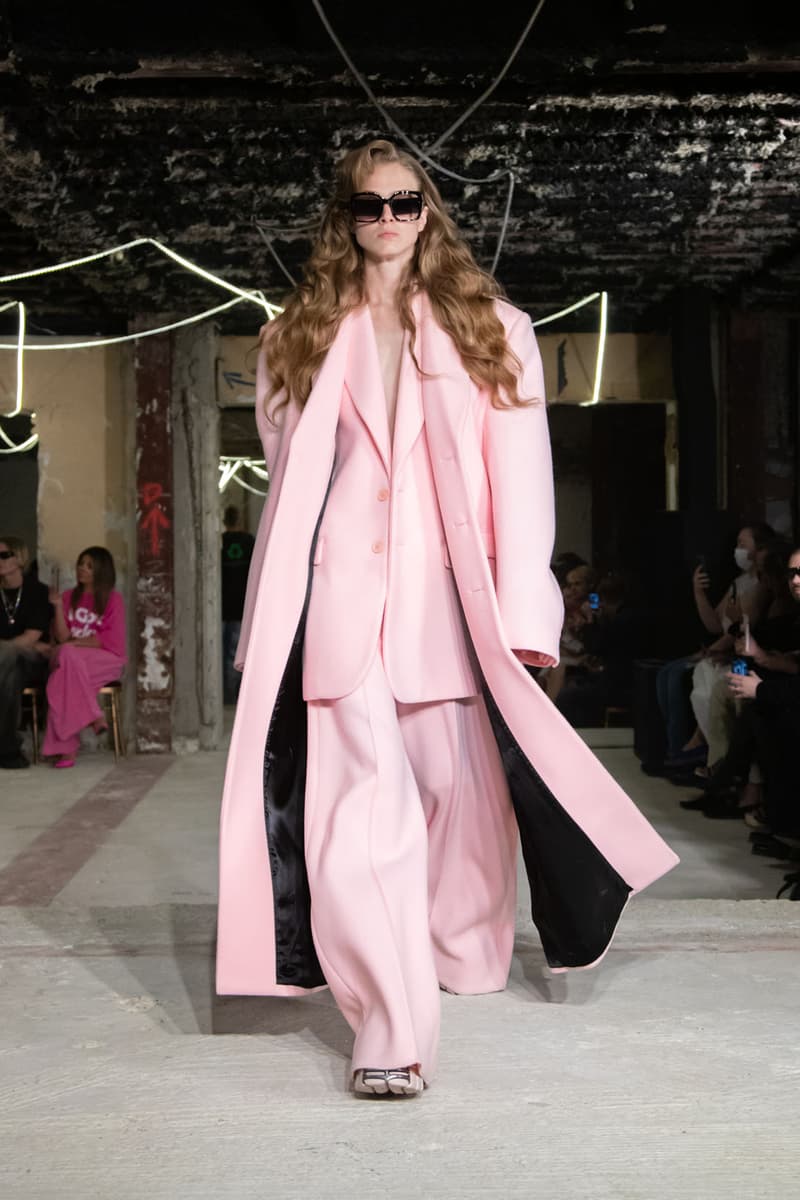 7 of 63
8 of 63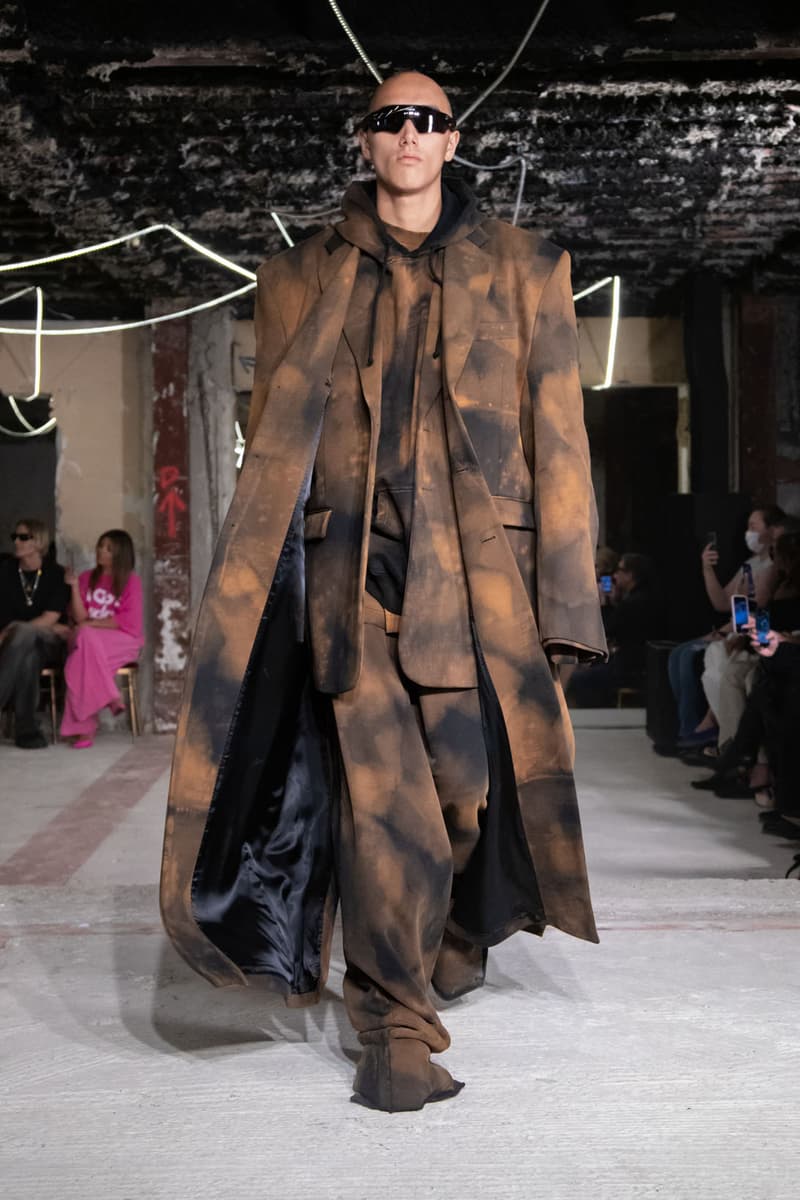 9 of 63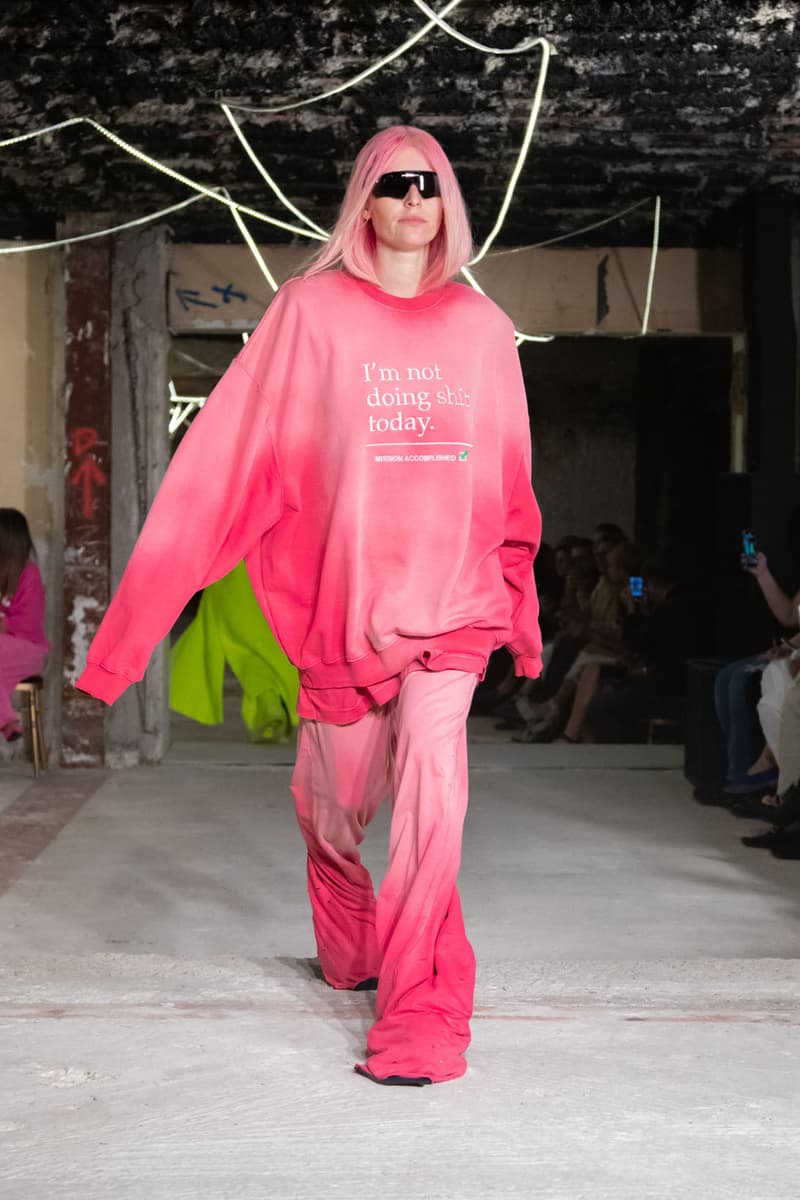 10 of 63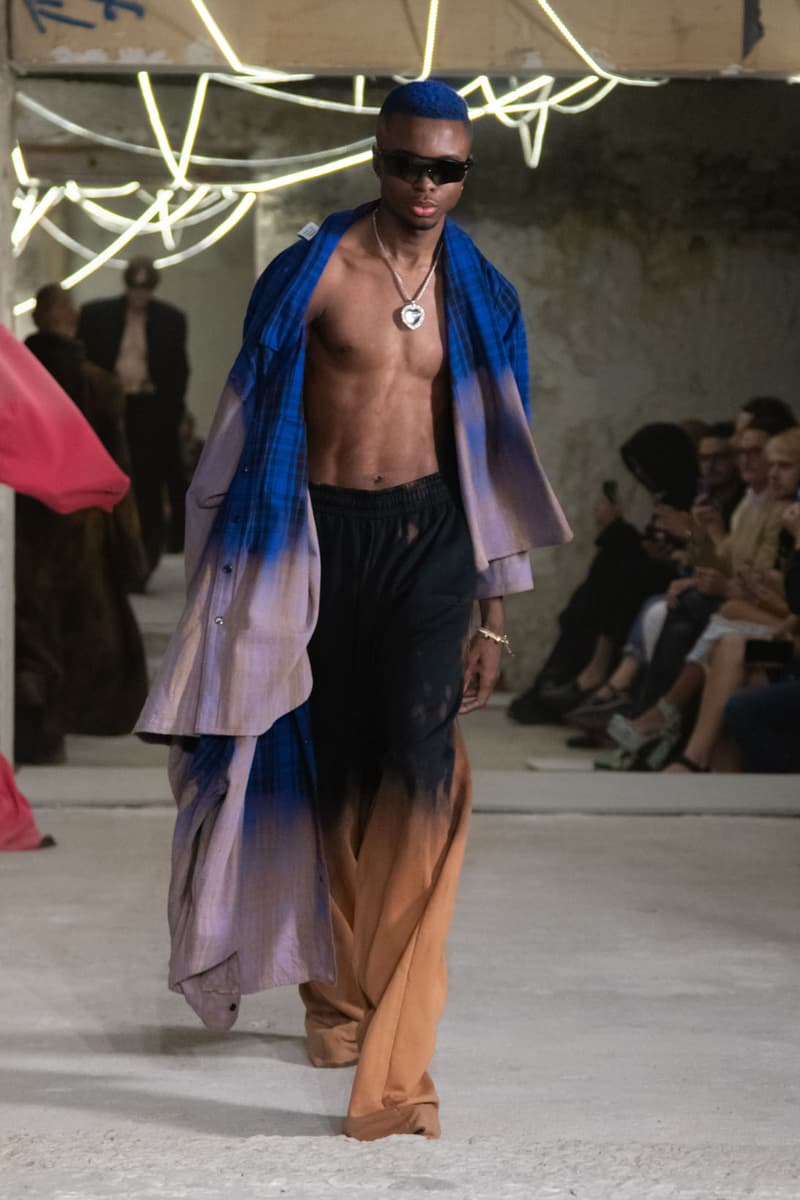 11 of 63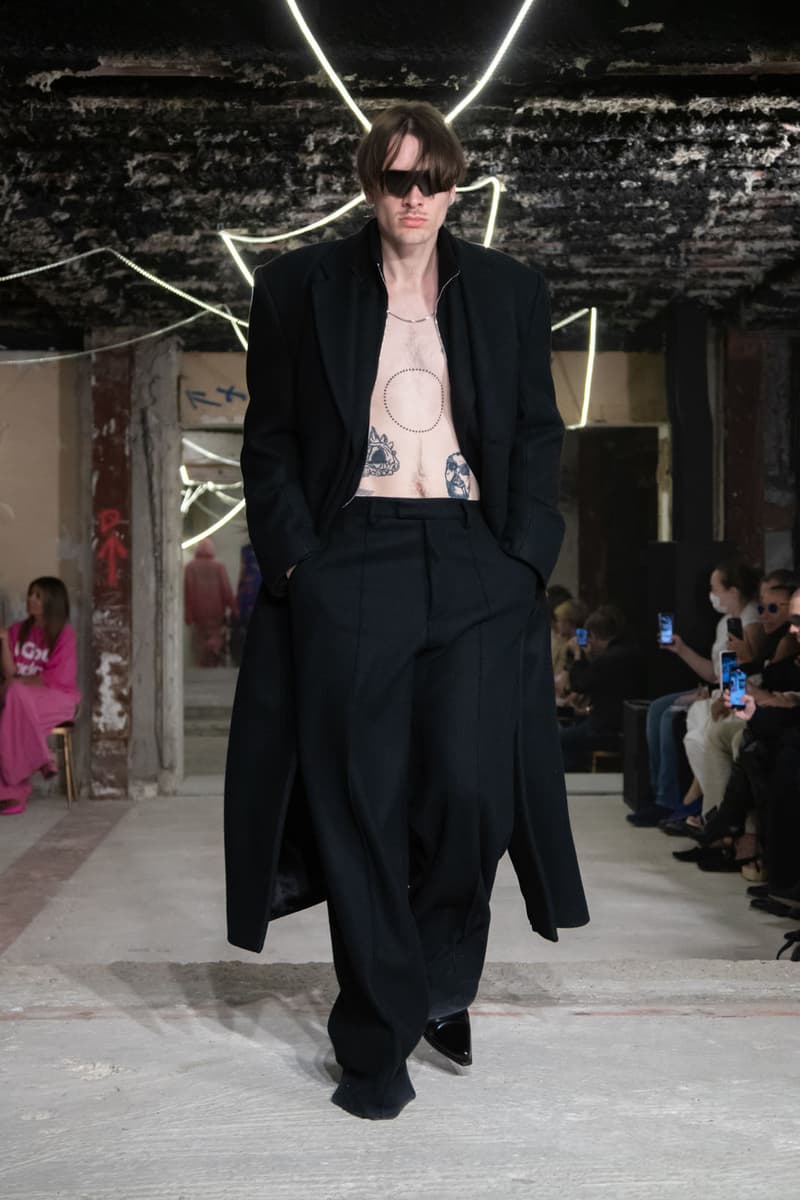 12 of 63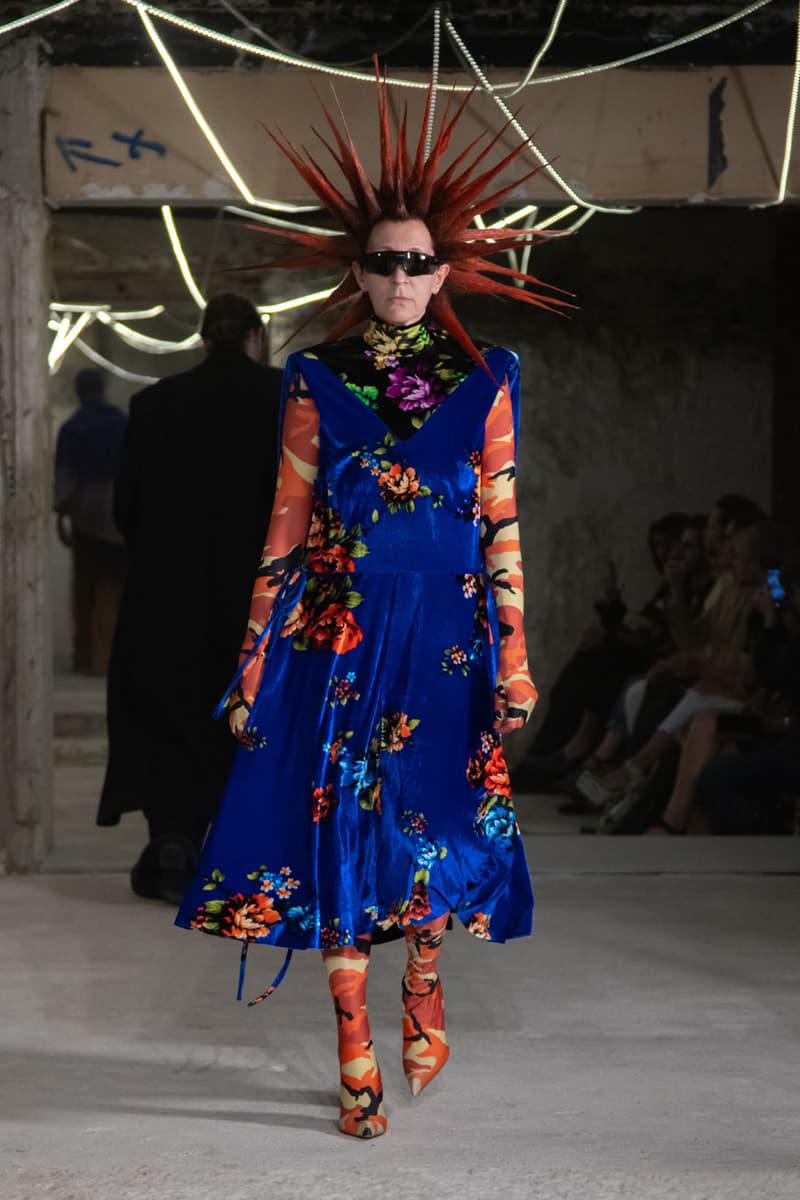 13 of 63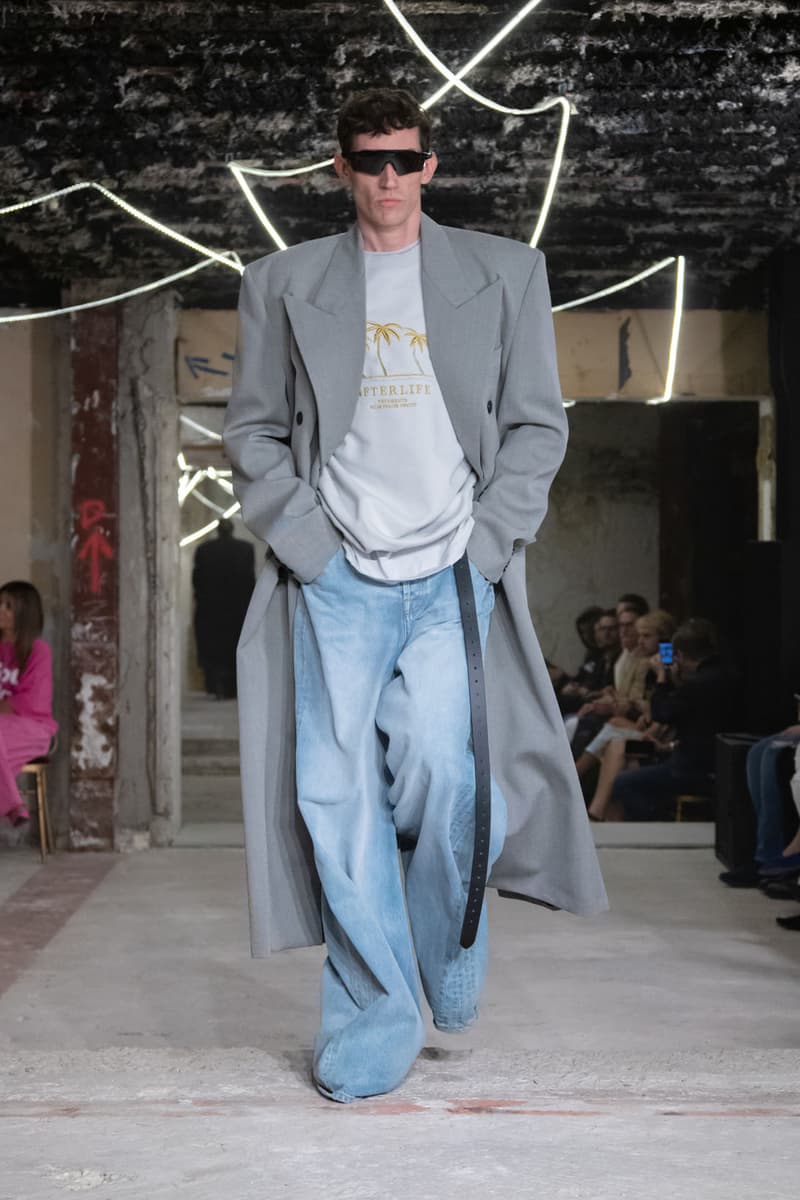 14 of 63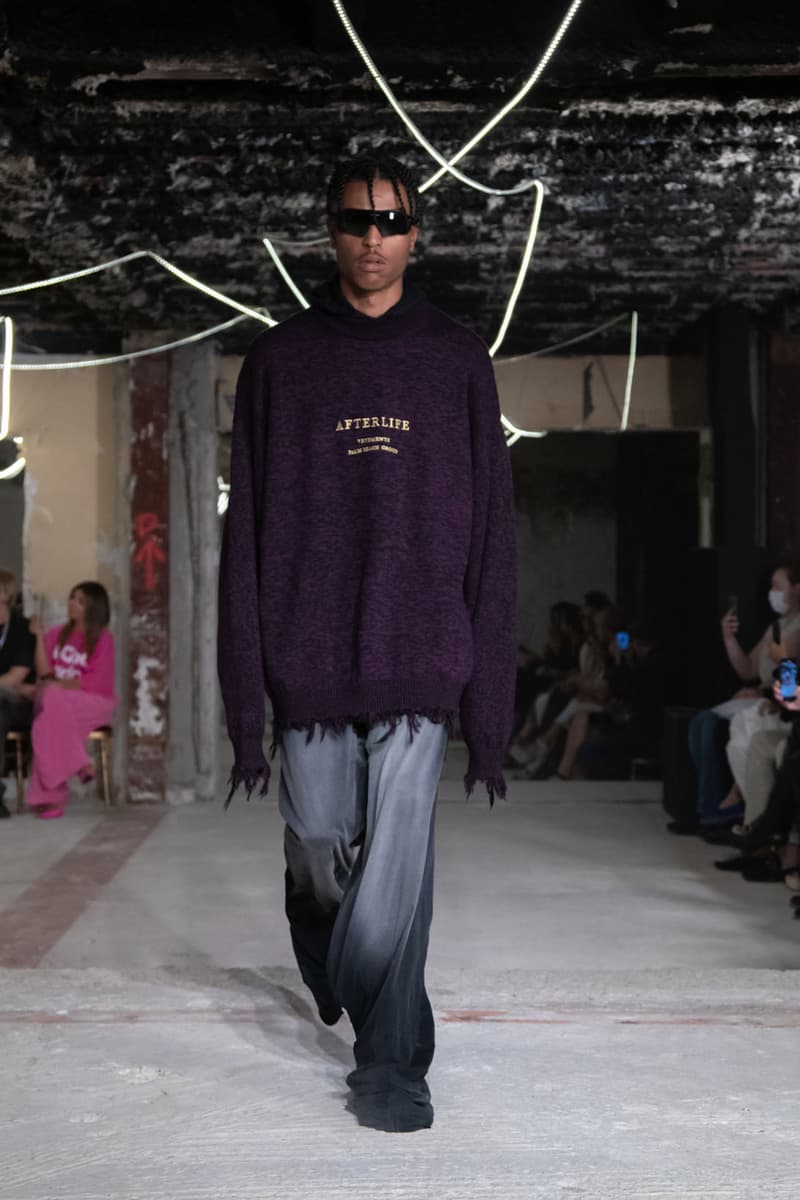 15 of 63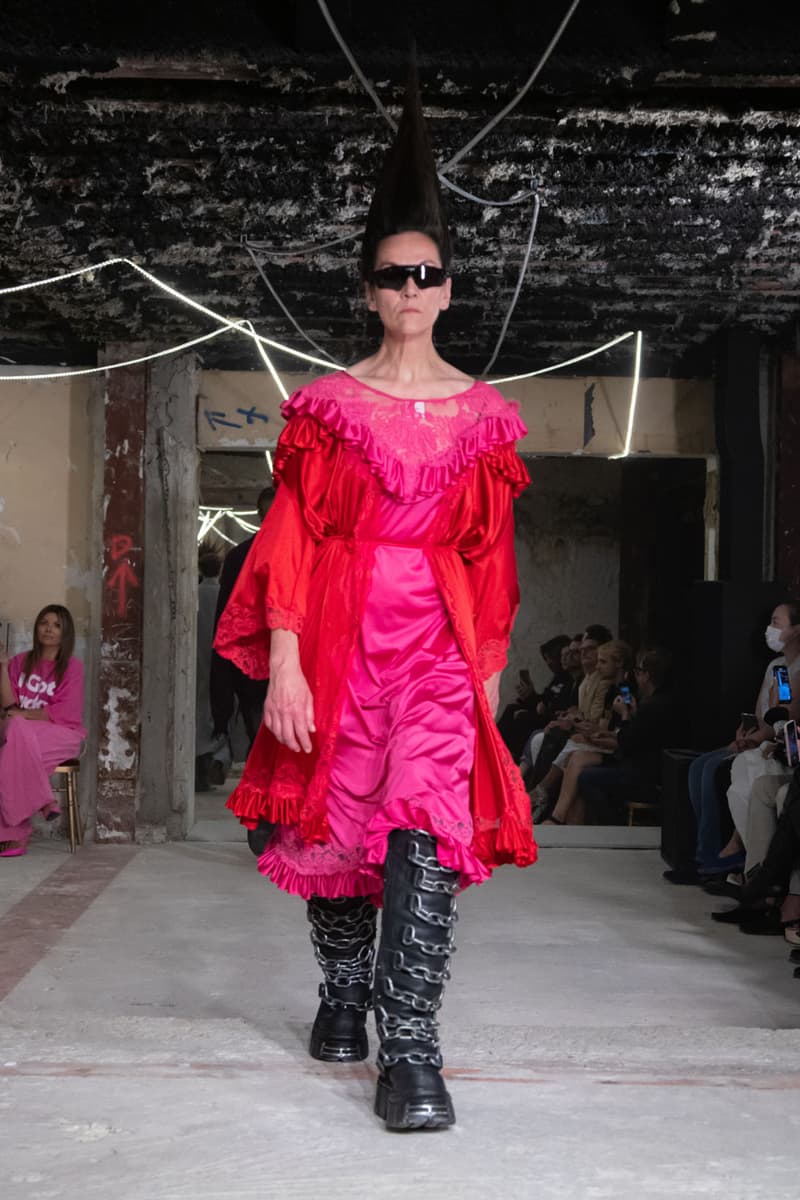 16 of 63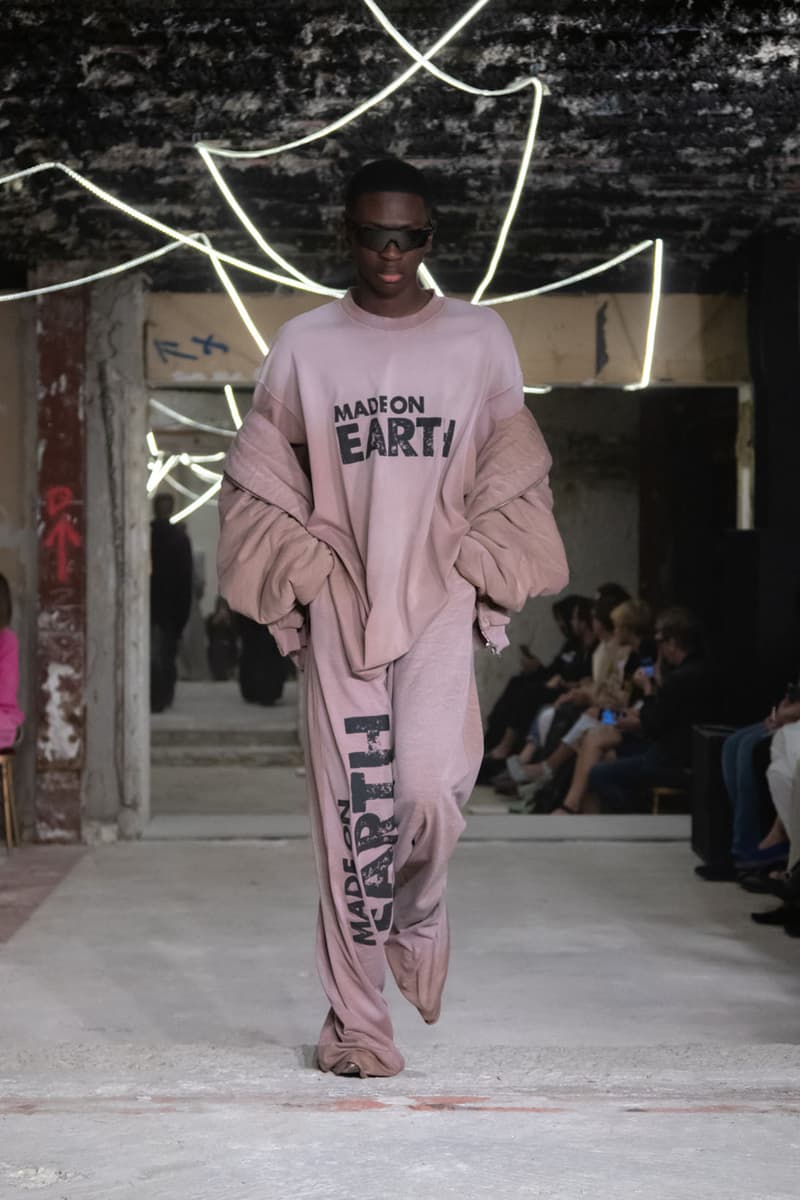 17 of 63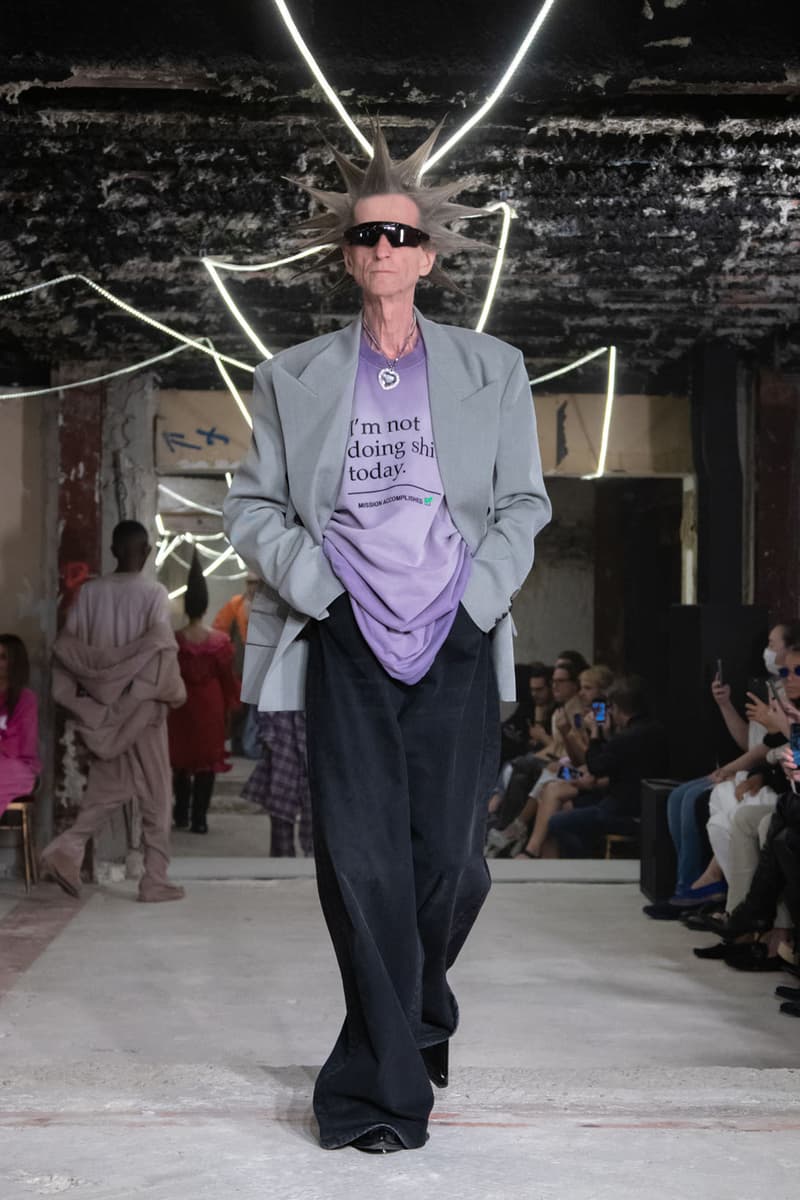 18 of 63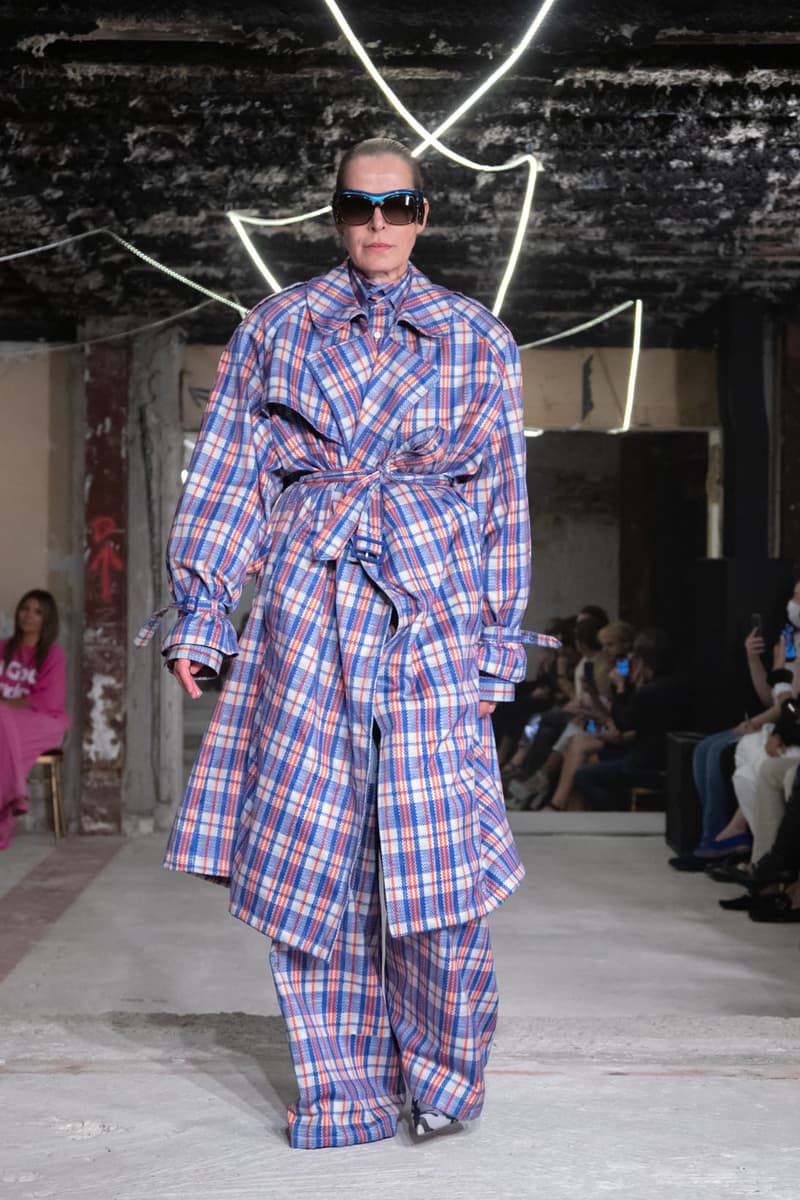 19 of 63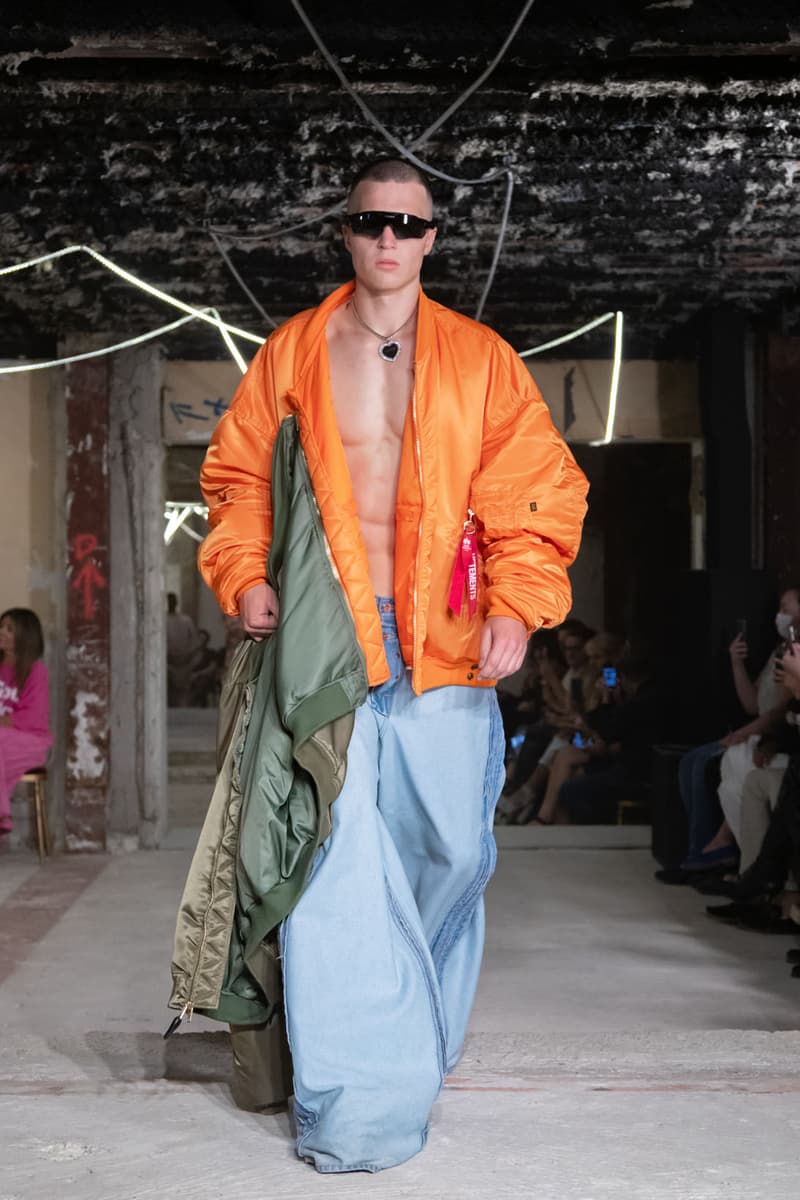 20 of 63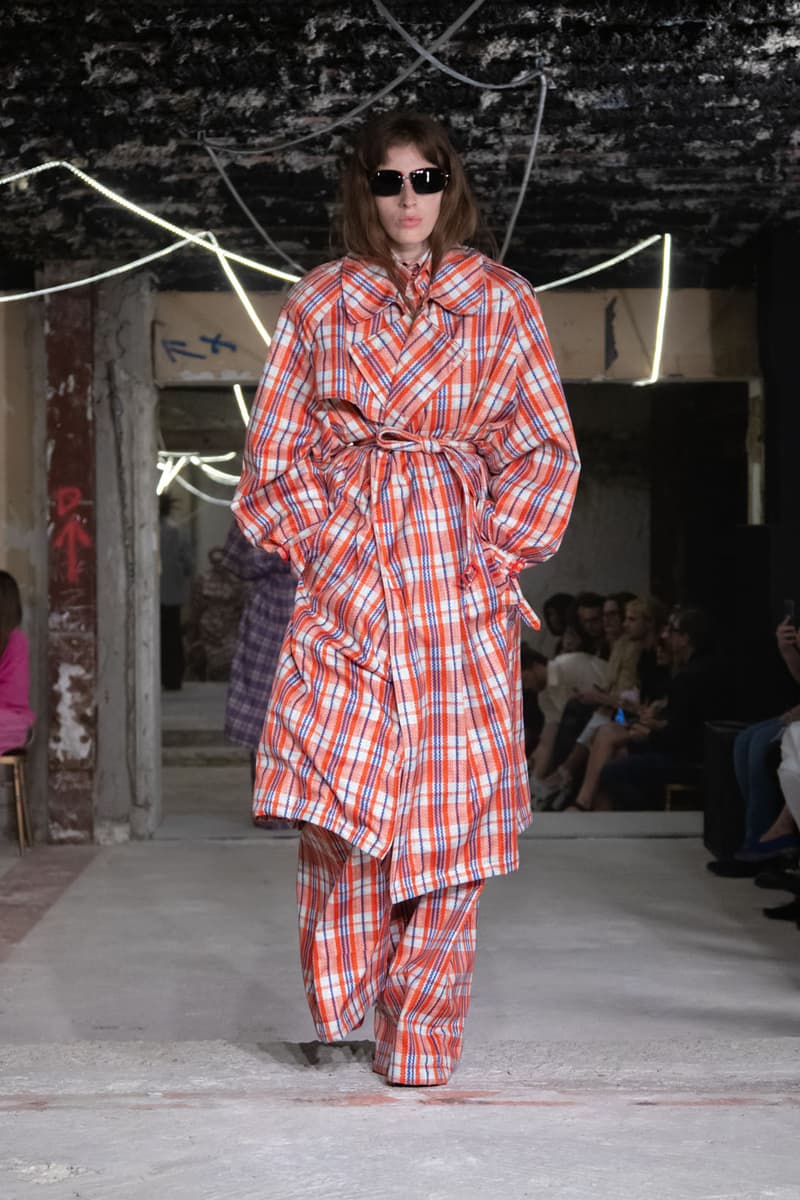 21 of 63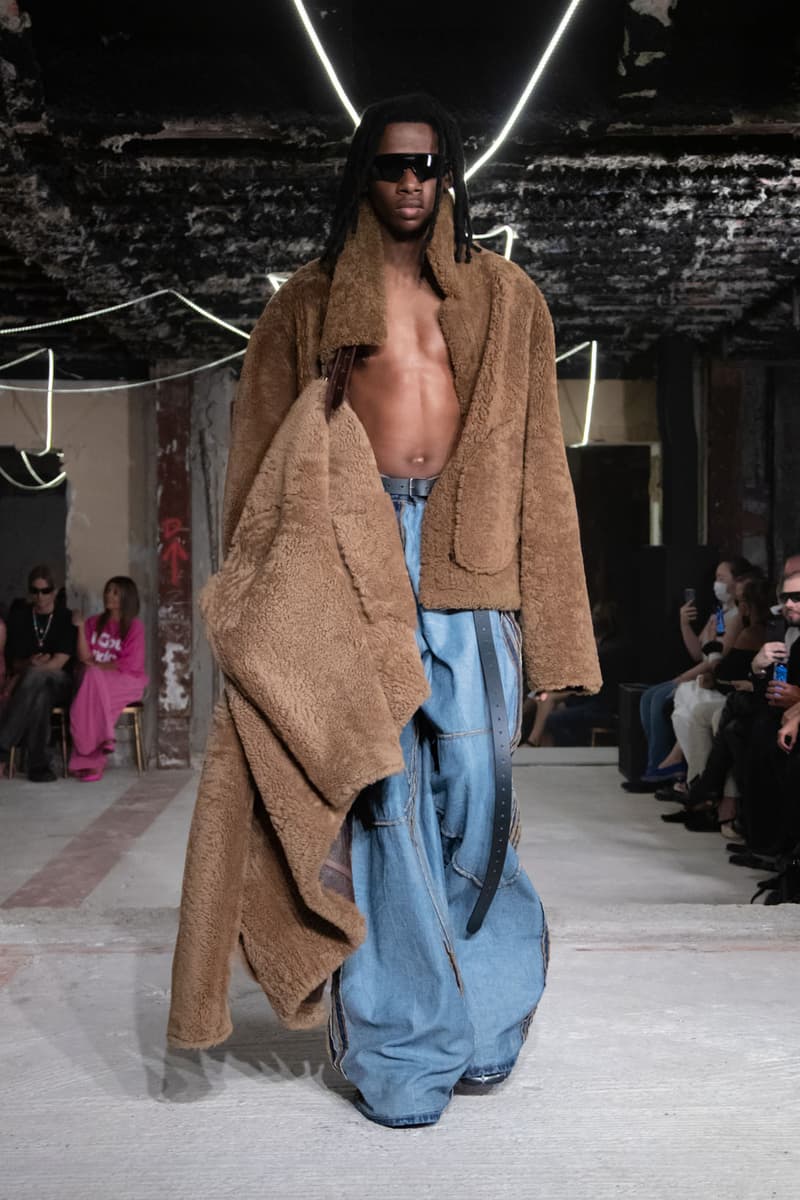 22 of 63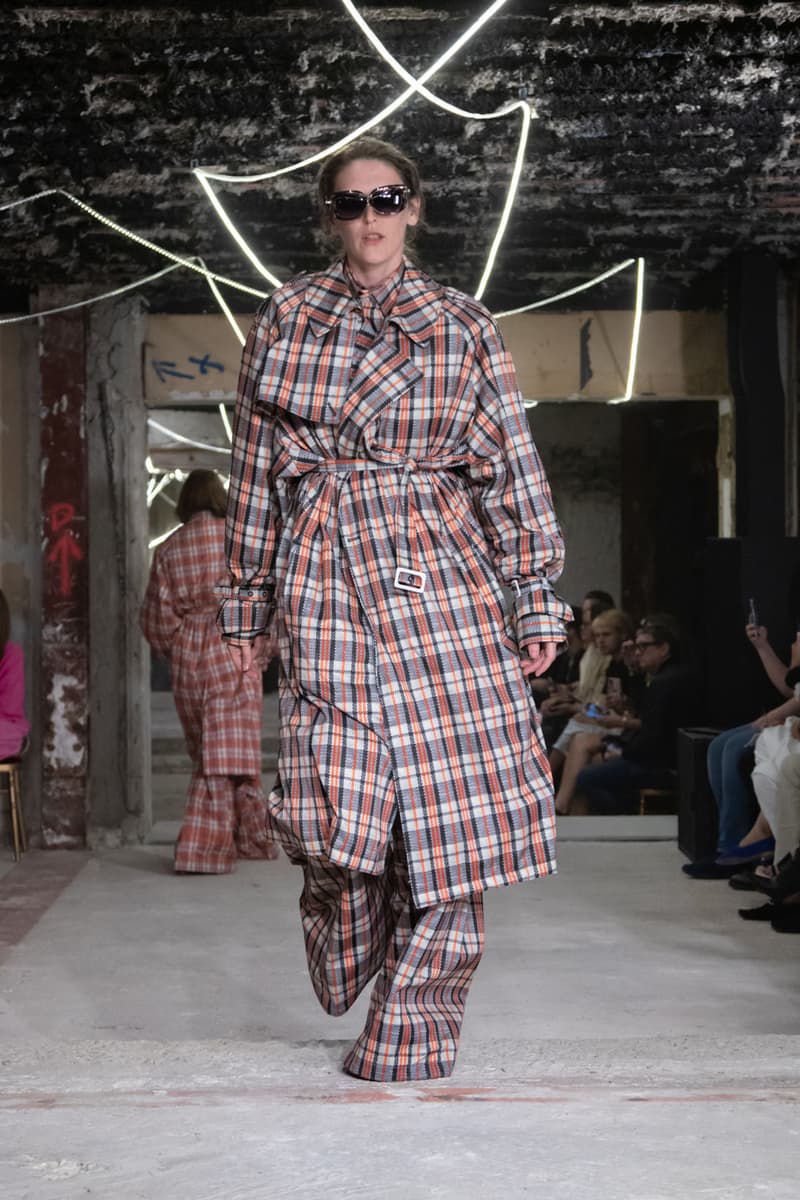 23 of 63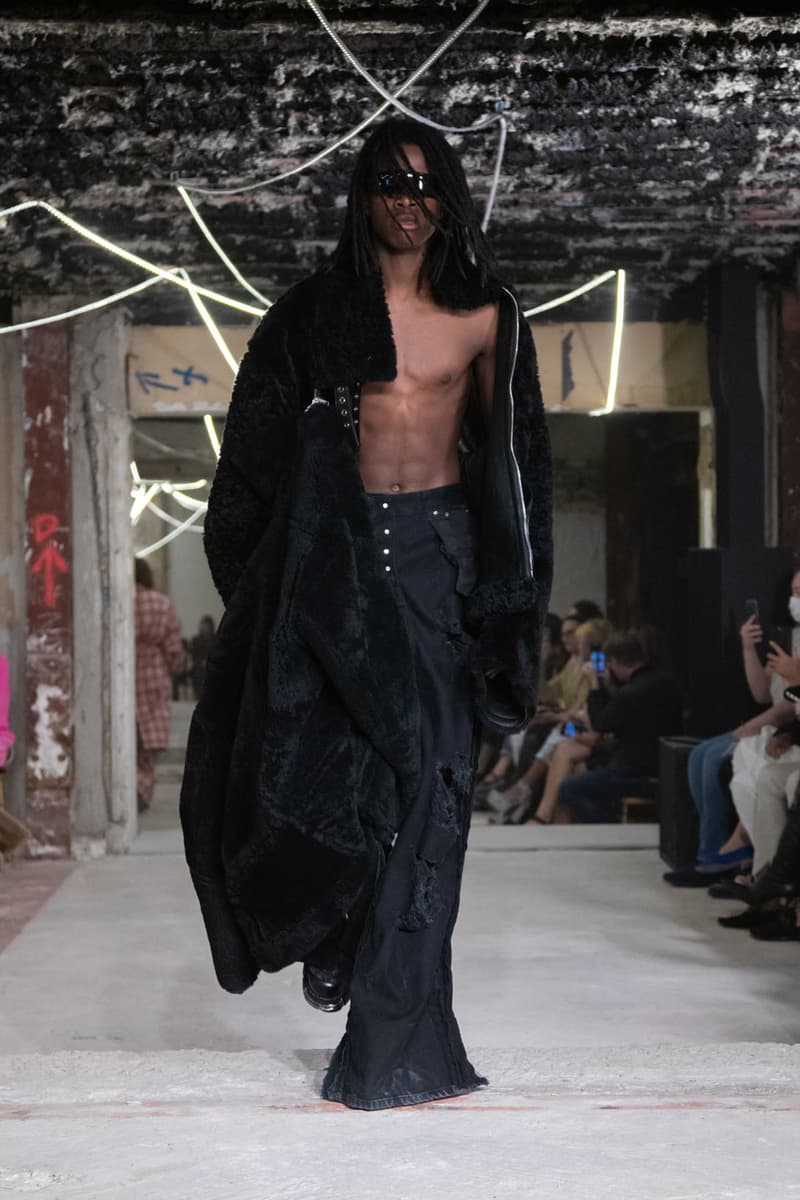 24 of 63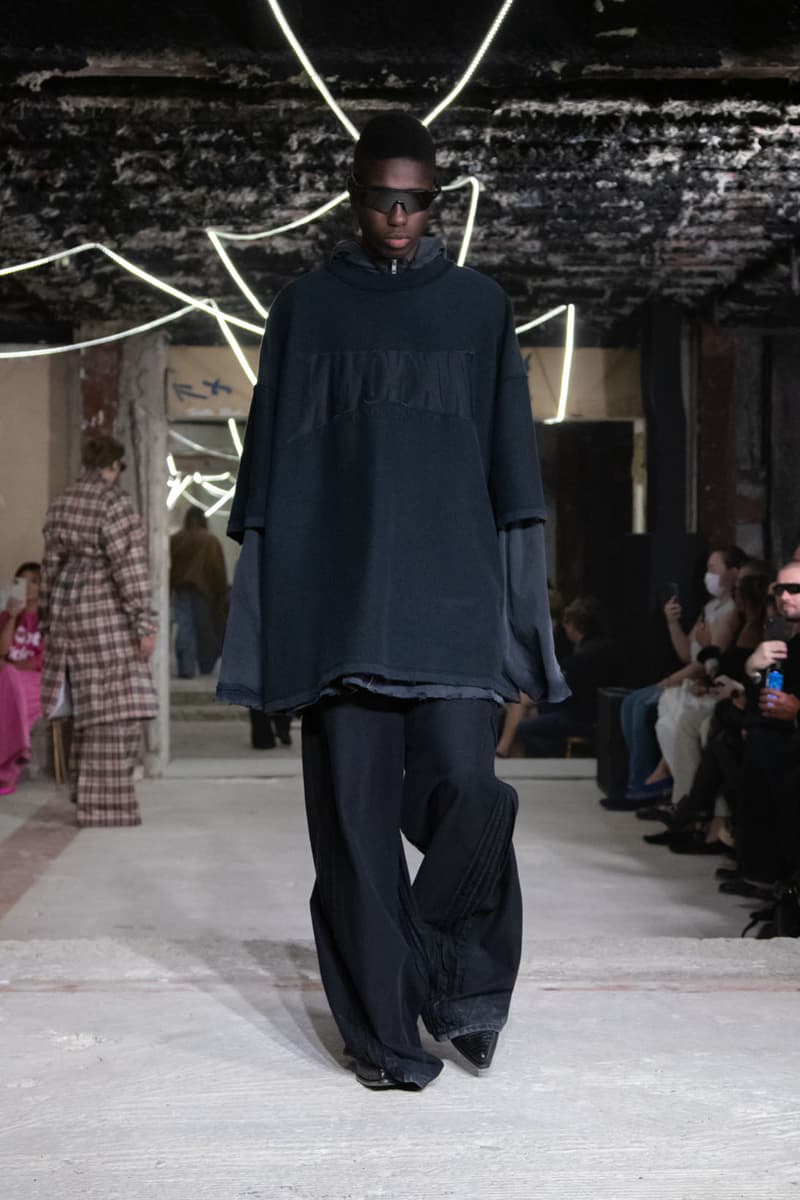 25 of 63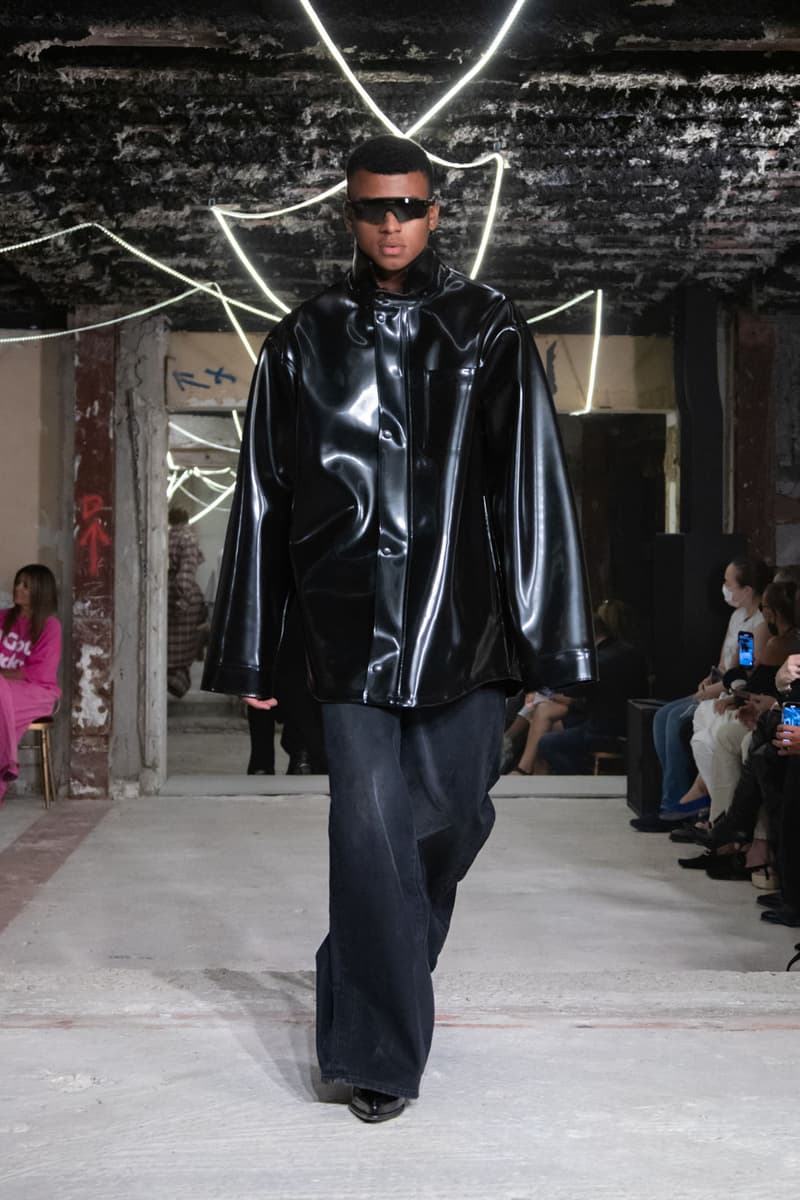 26 of 63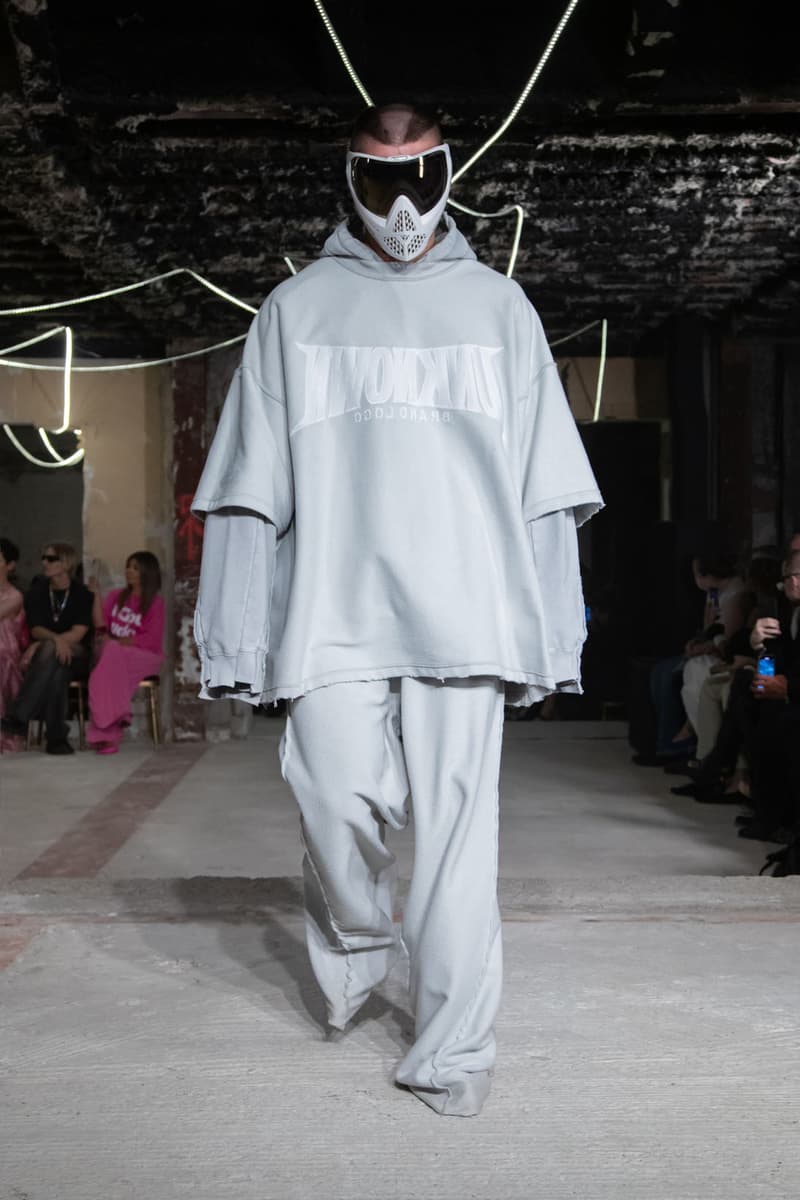 27 of 63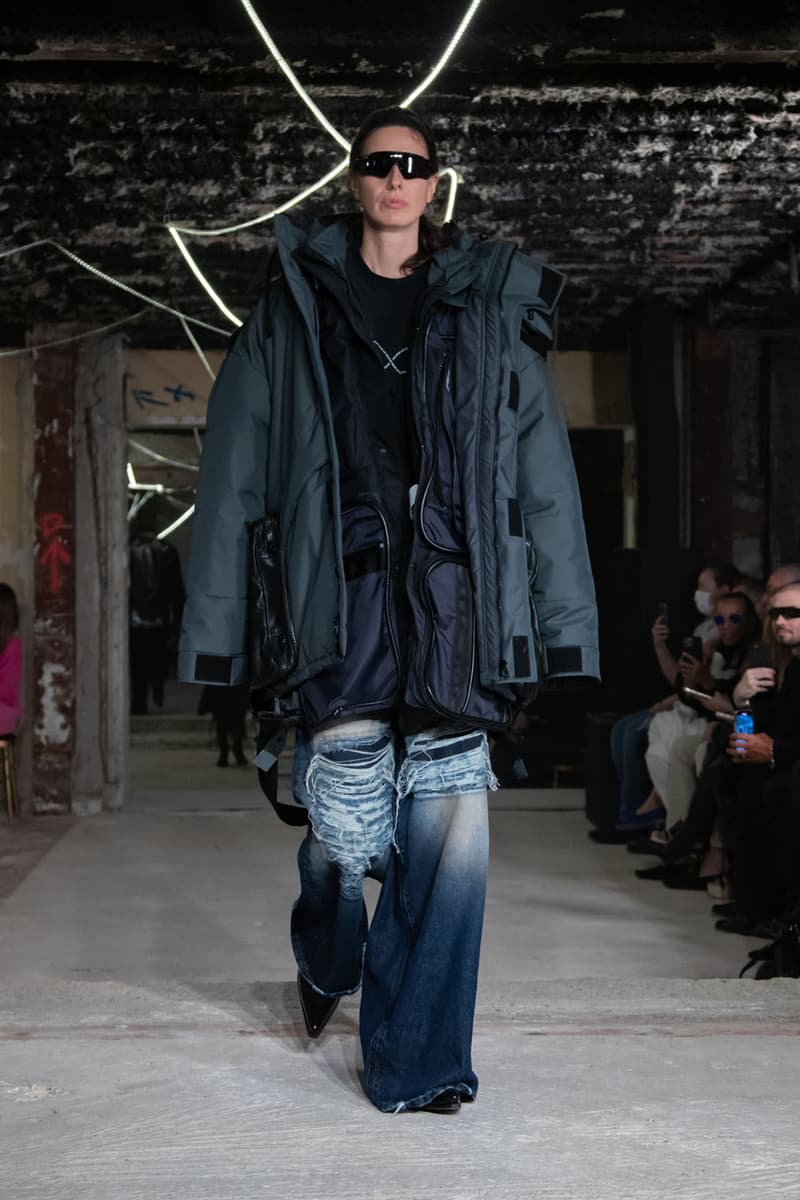 28 of 63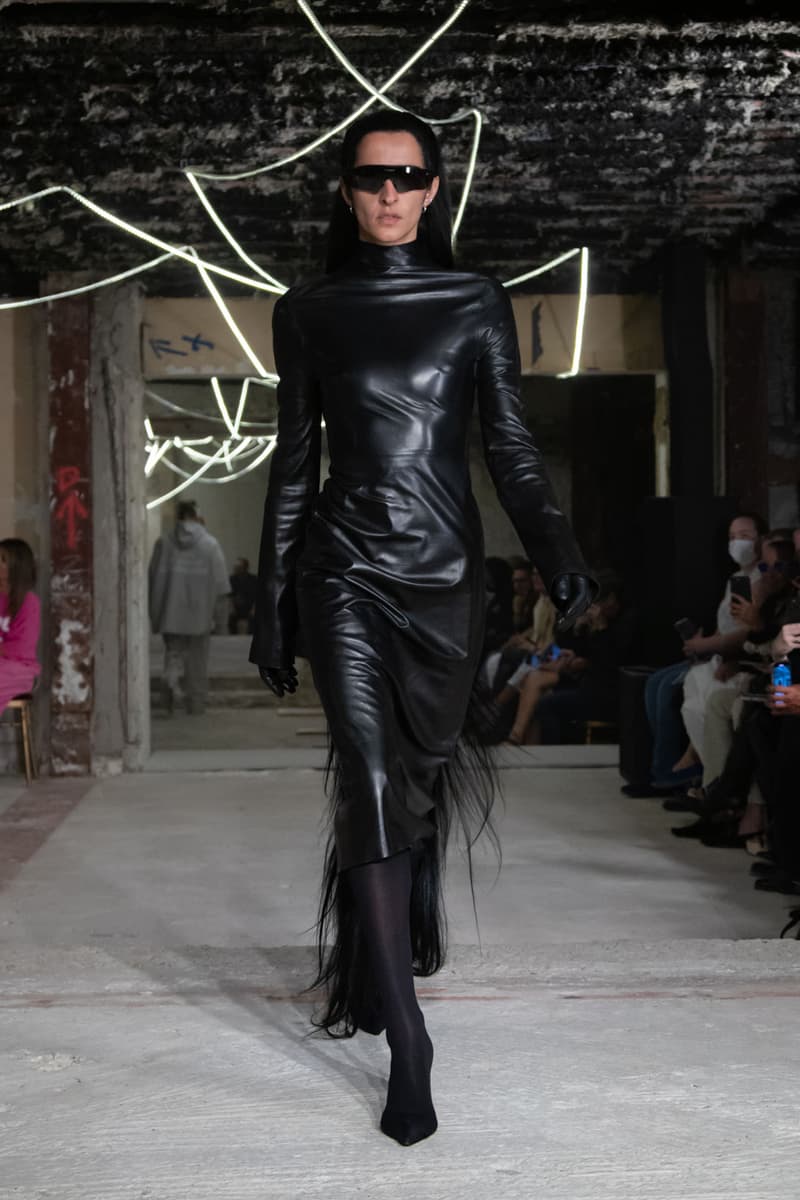 29 of 63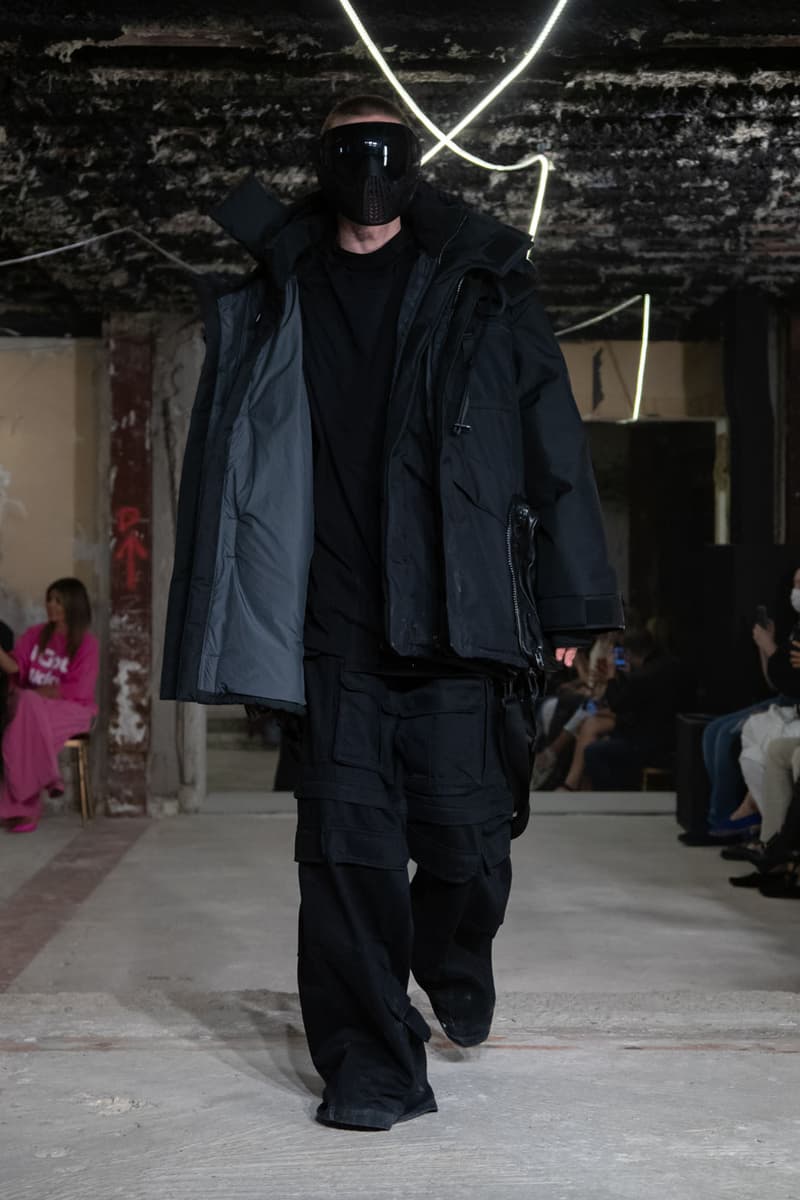 30 of 63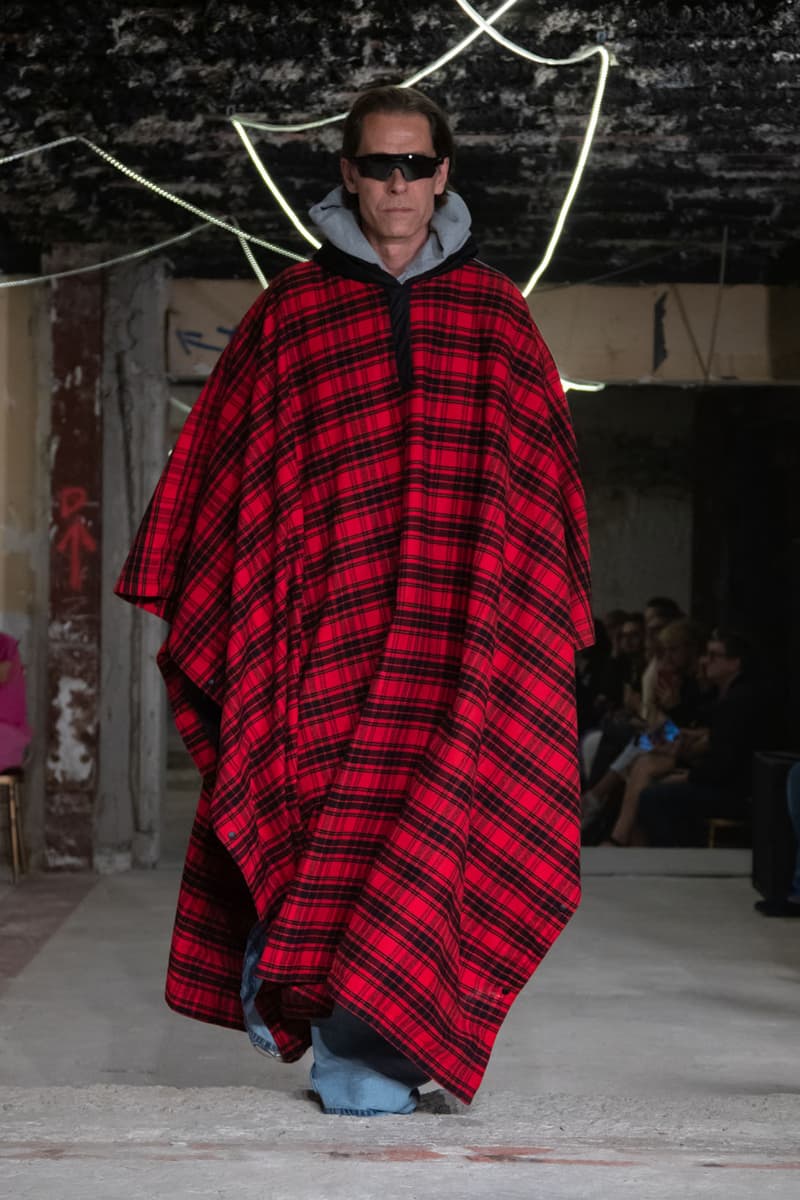 31 of 63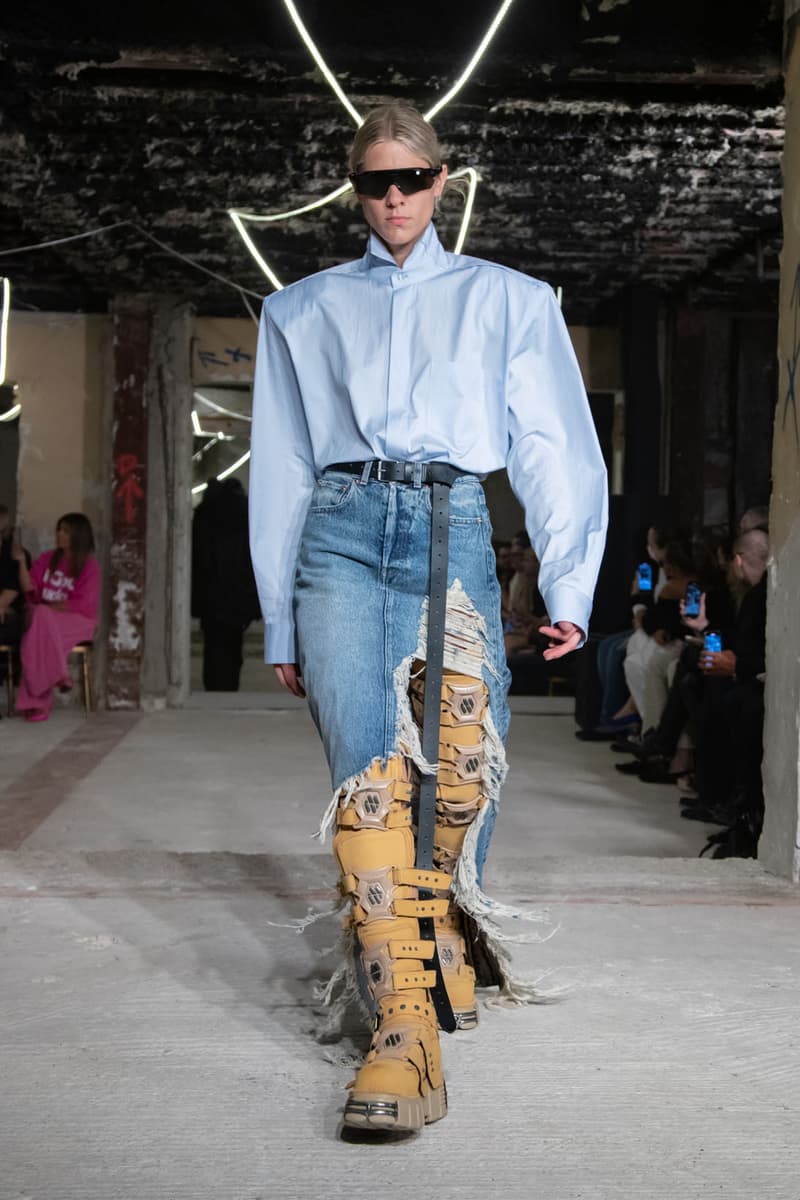 32 of 63
33 of 63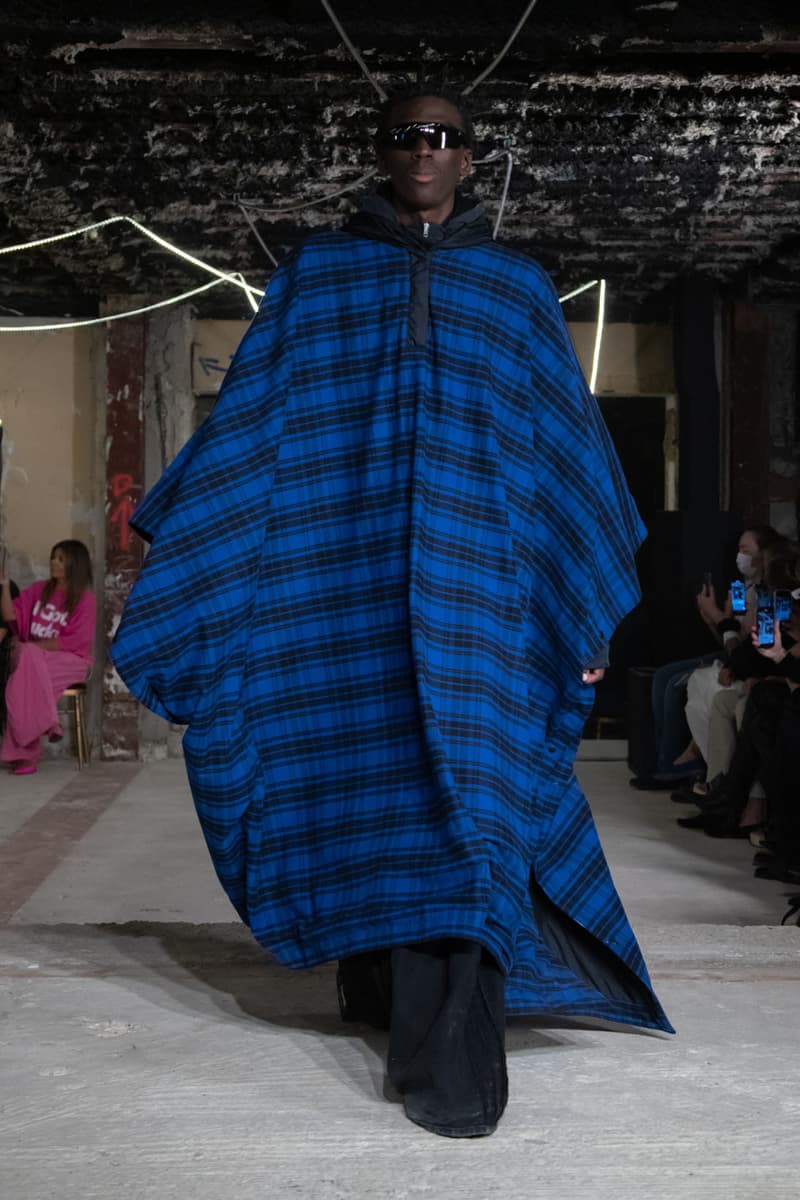 34 of 63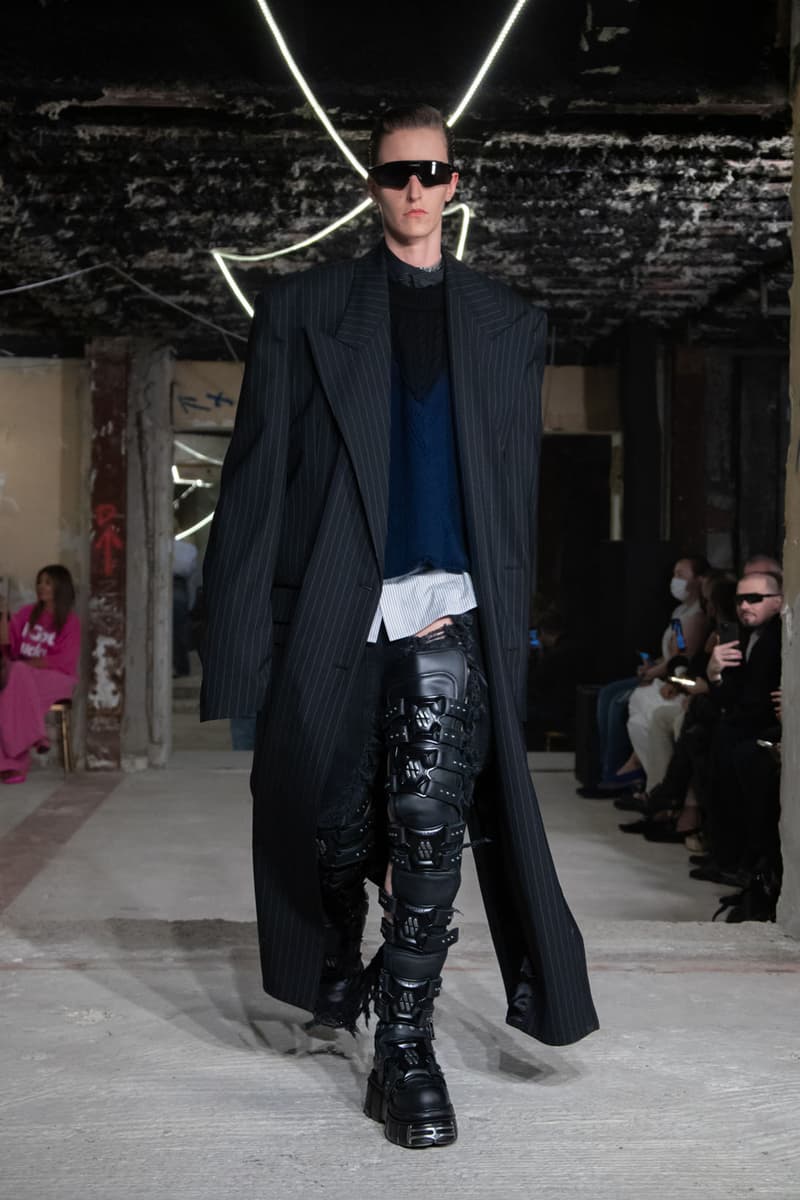 35 of 63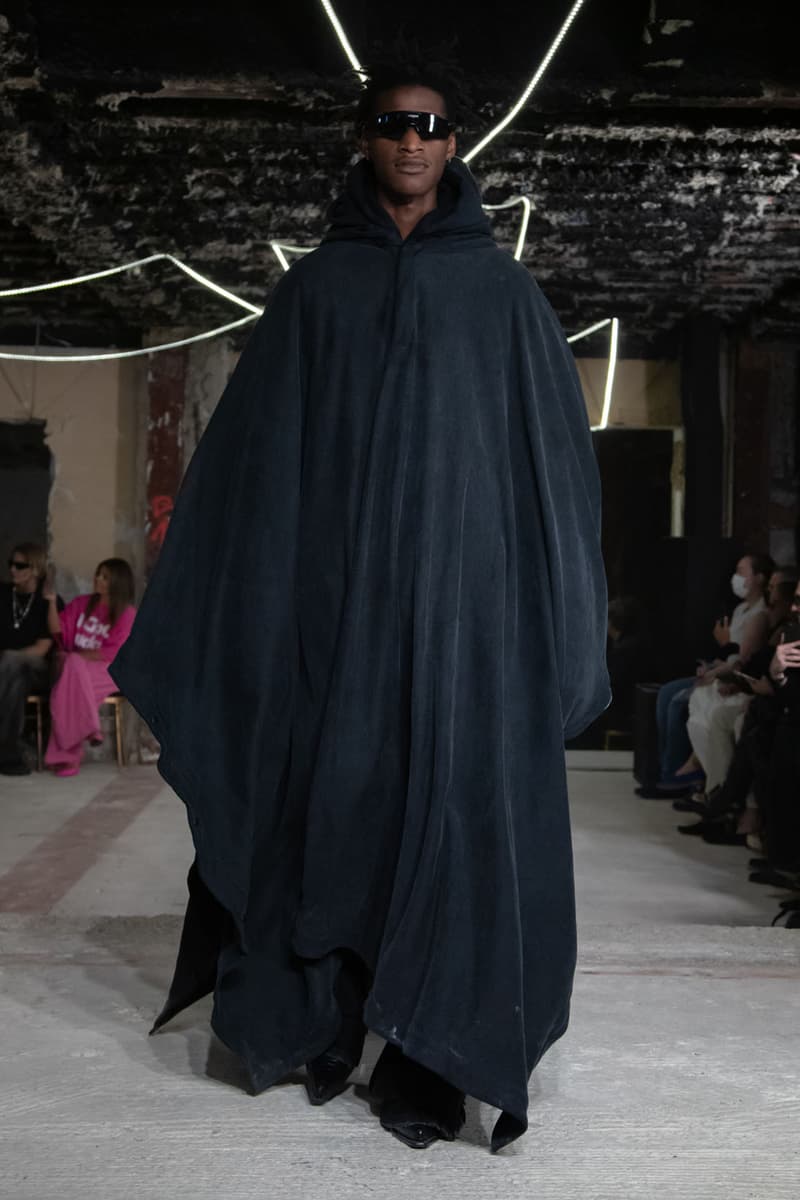 36 of 63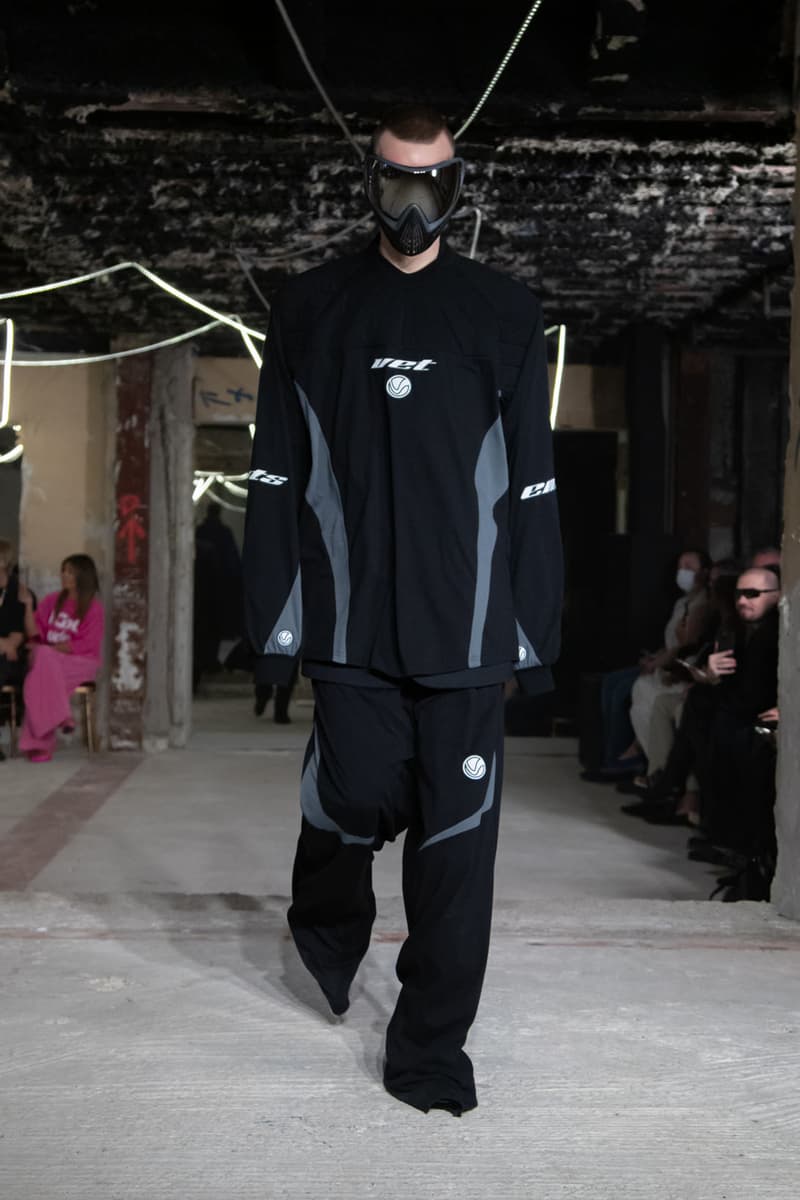 37 of 63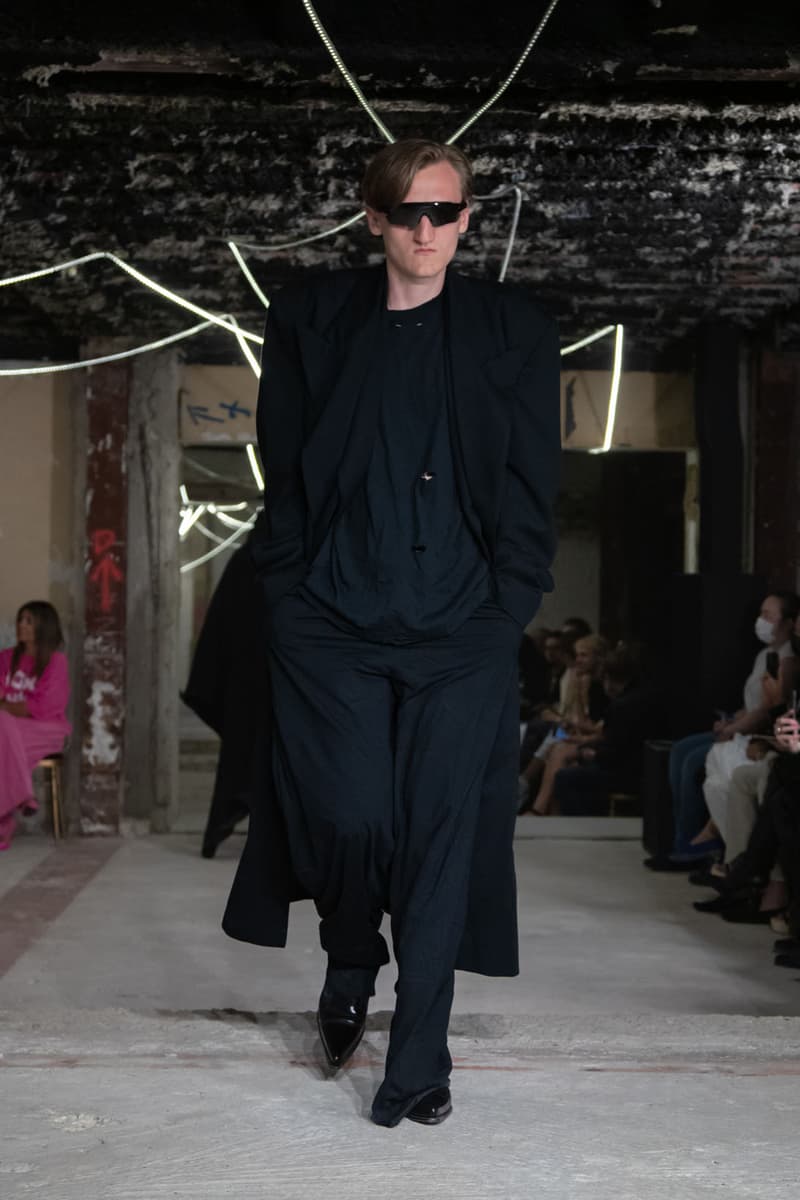 38 of 63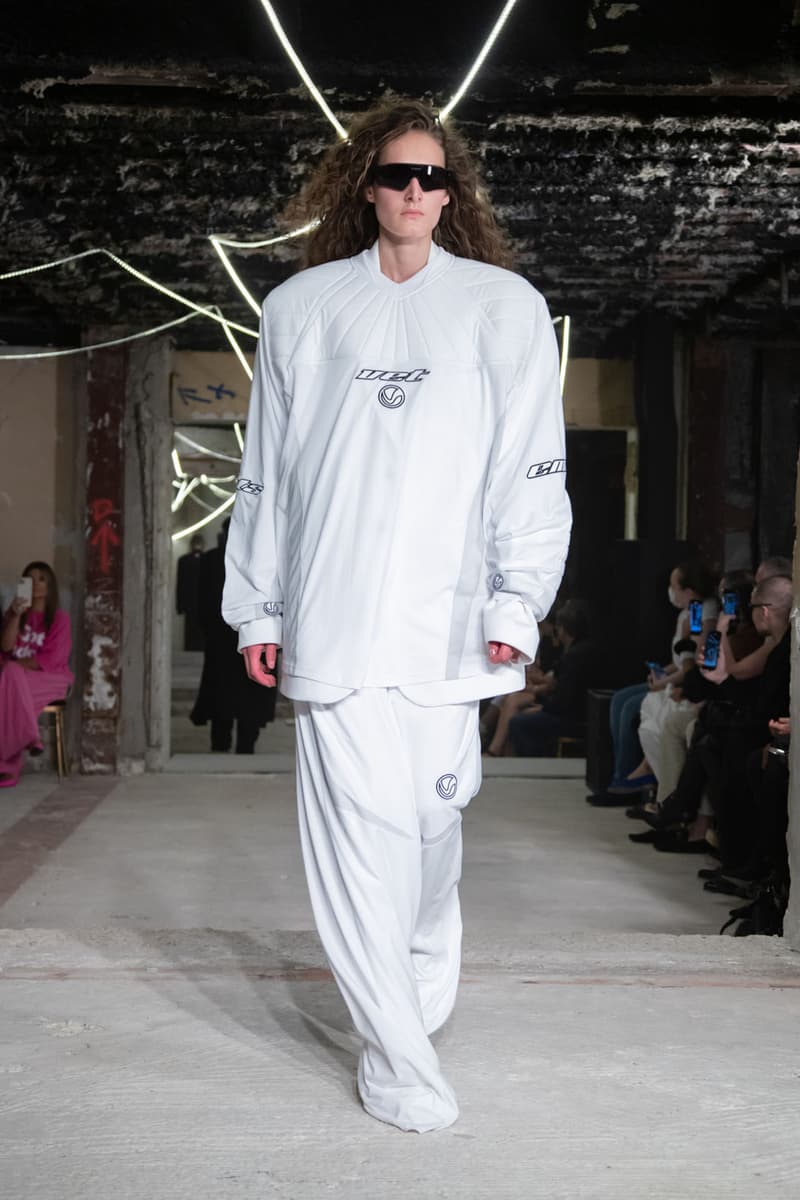 39 of 63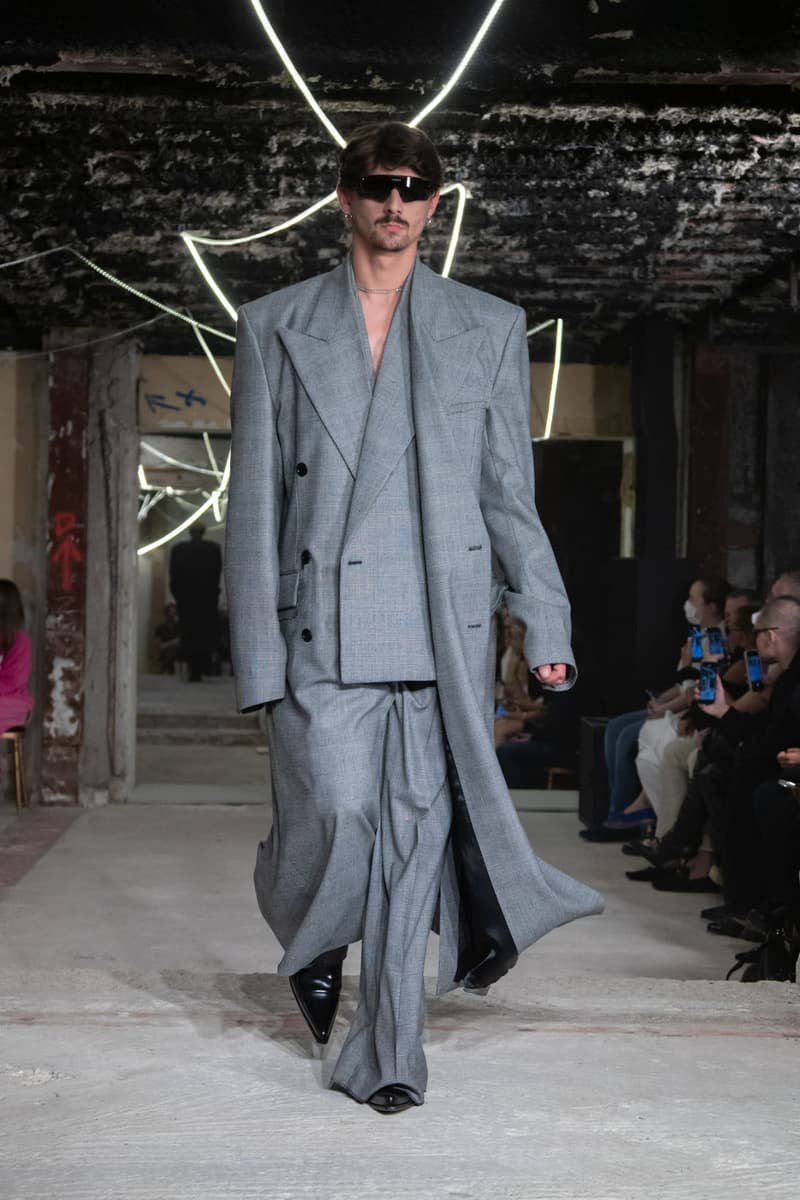 40 of 63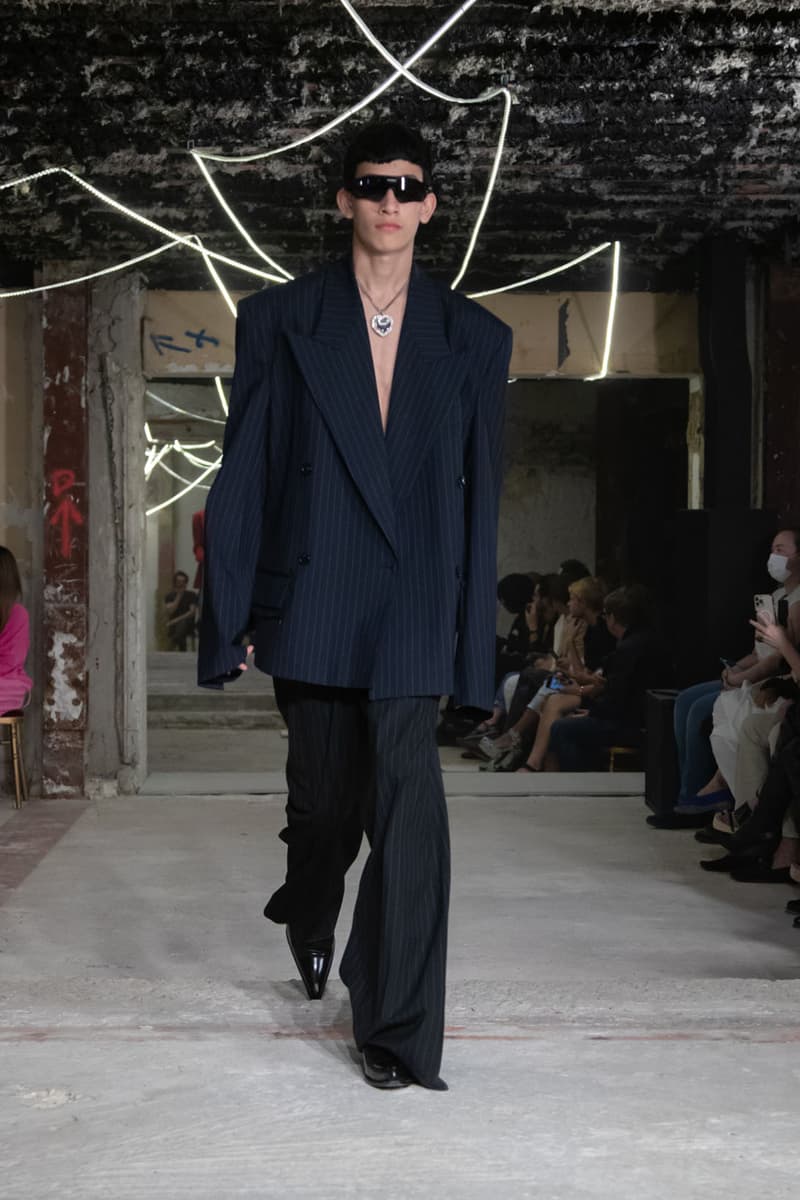 41 of 63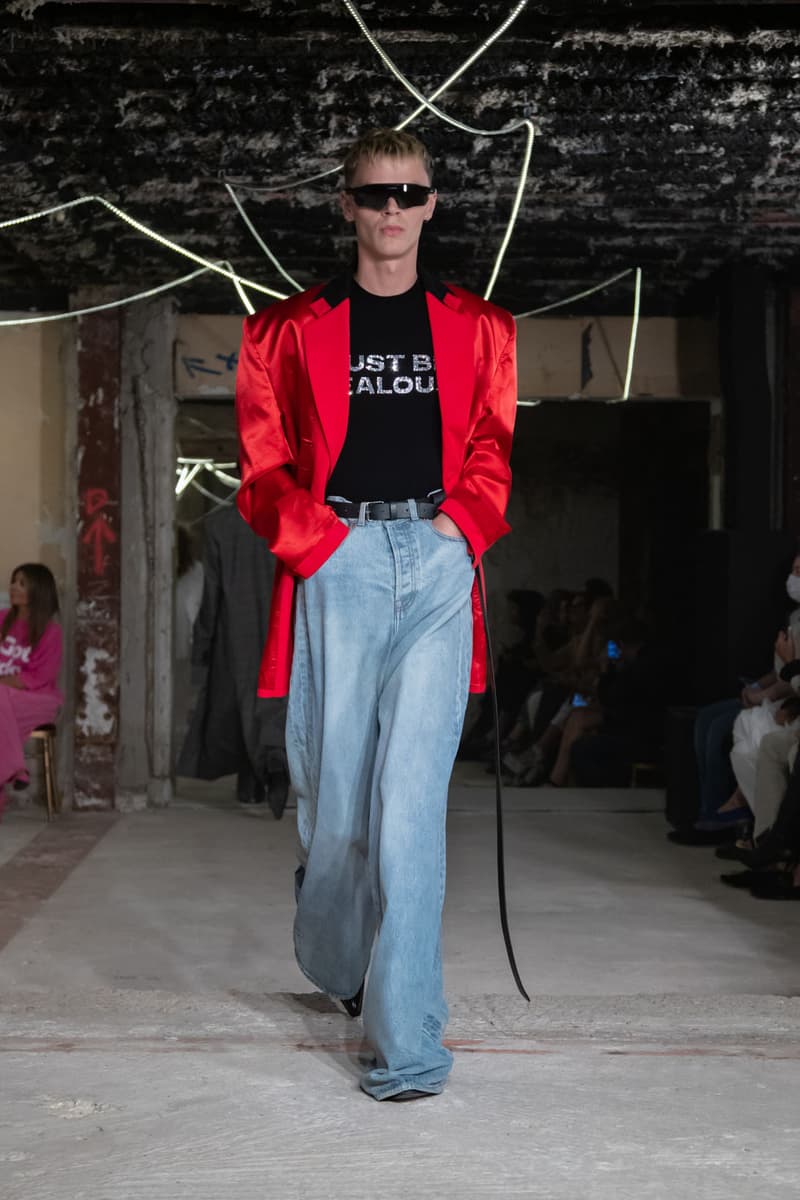 42 of 63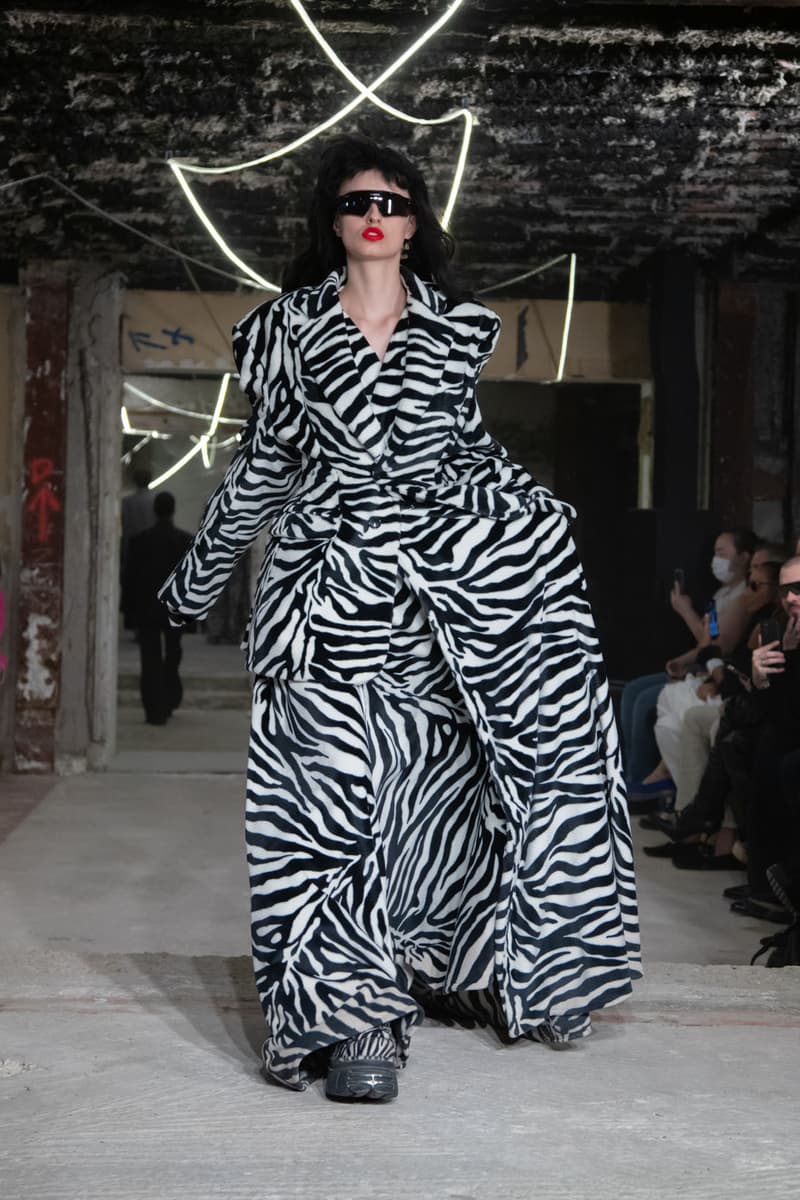 43 of 63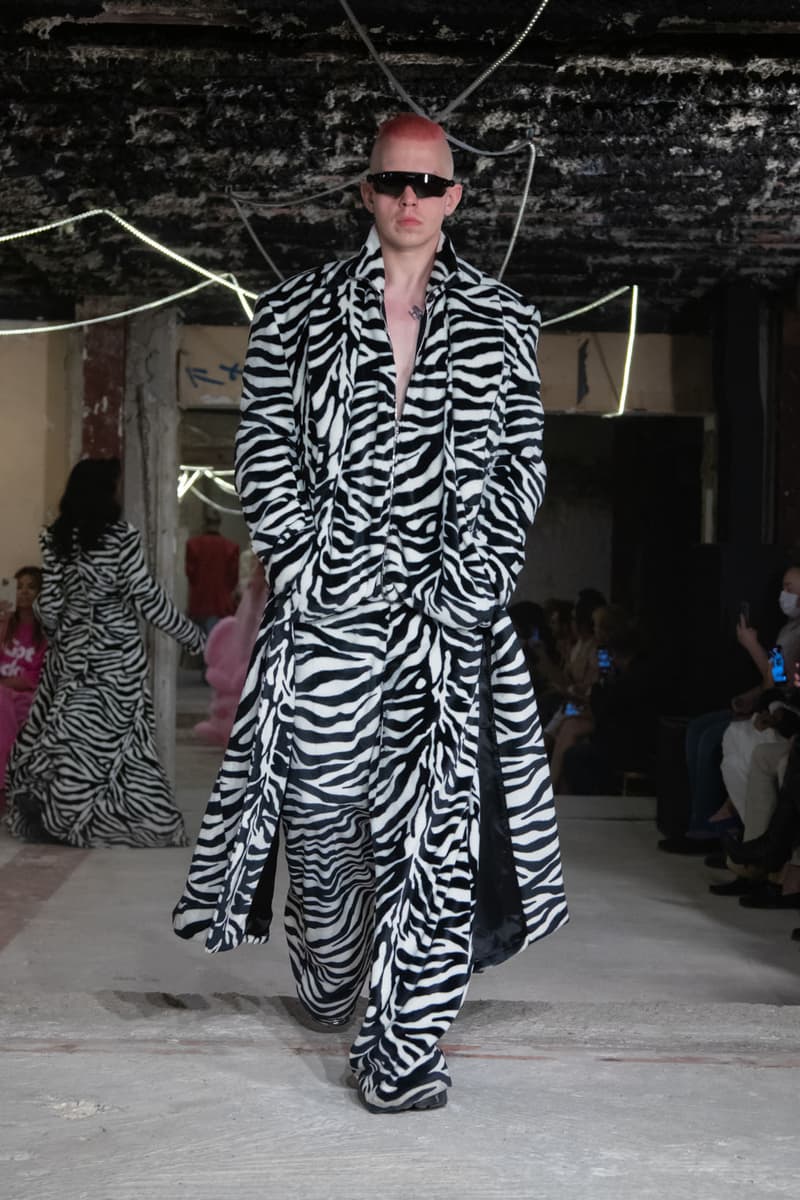 44 of 63
45 of 63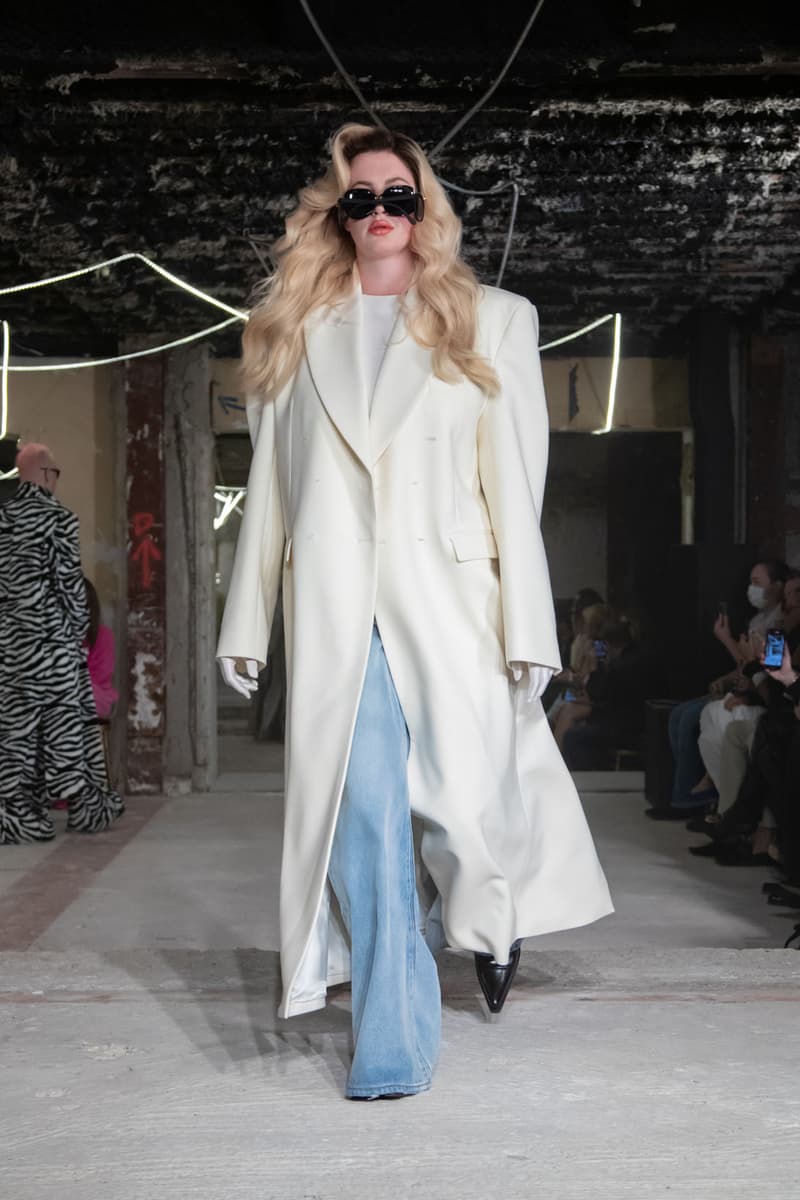 46 of 63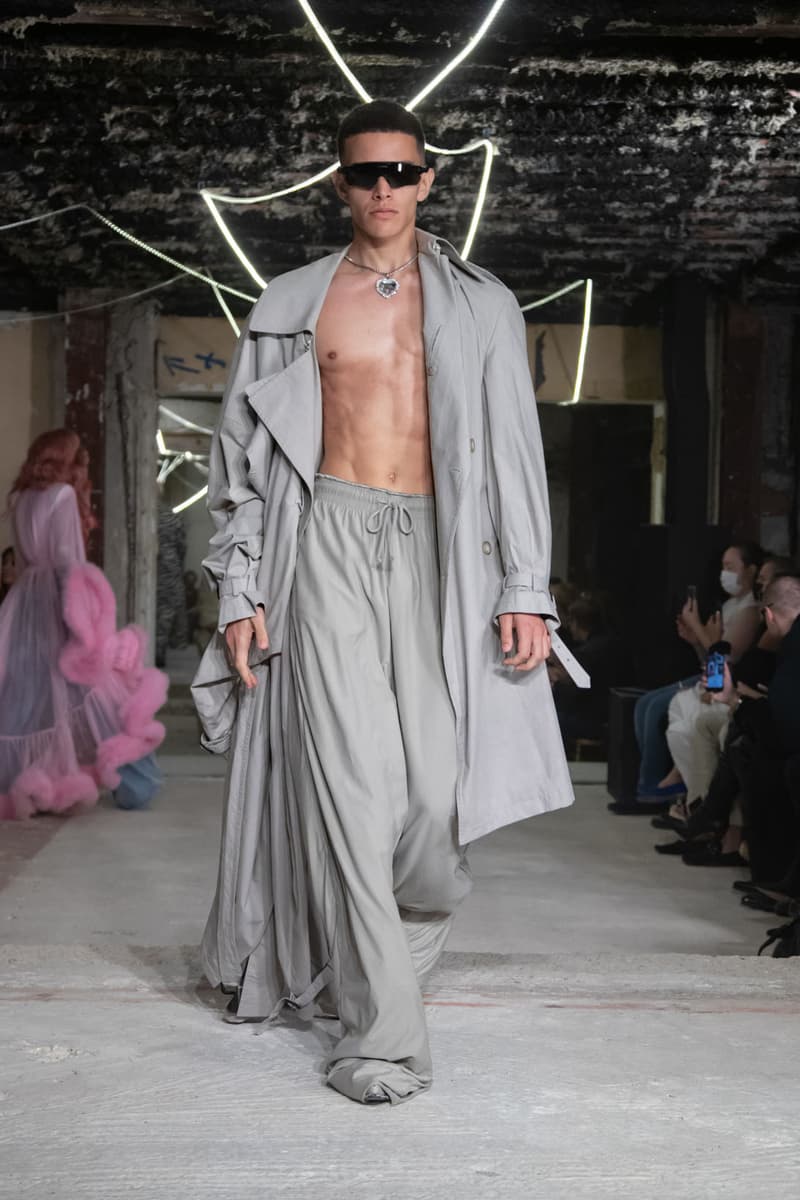 47 of 63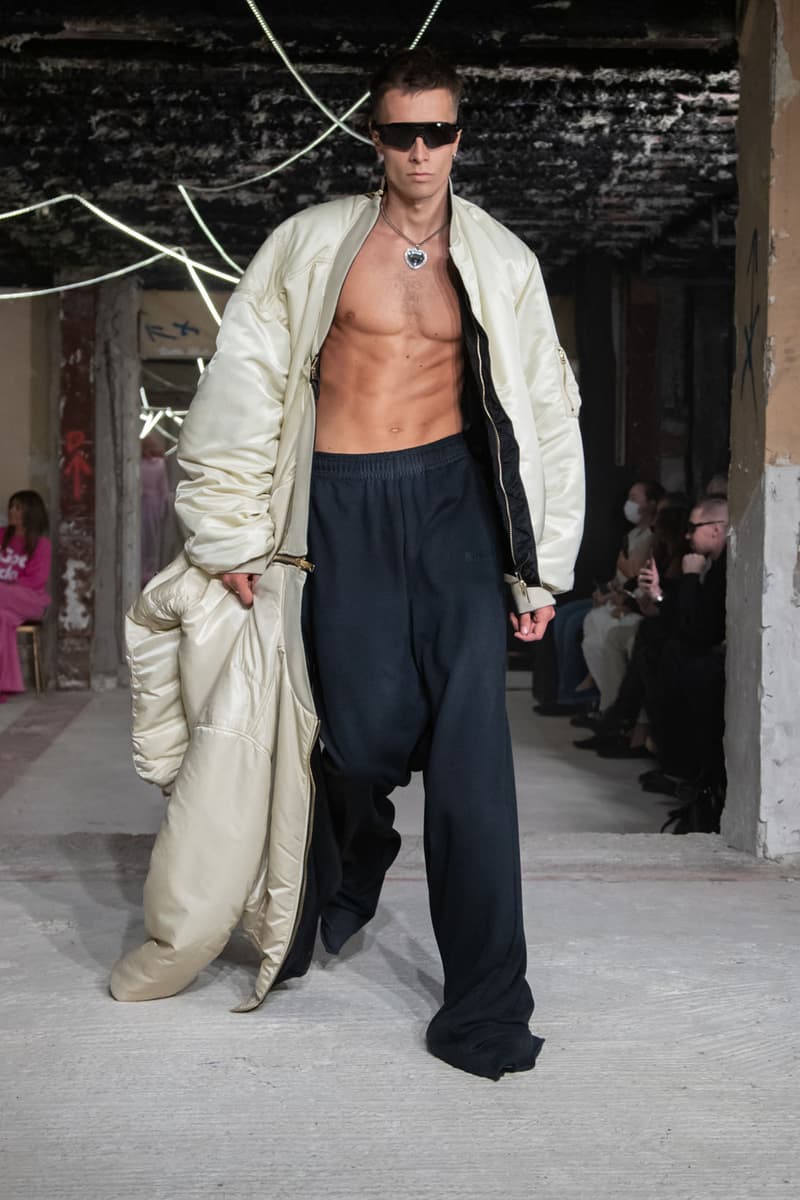 48 of 63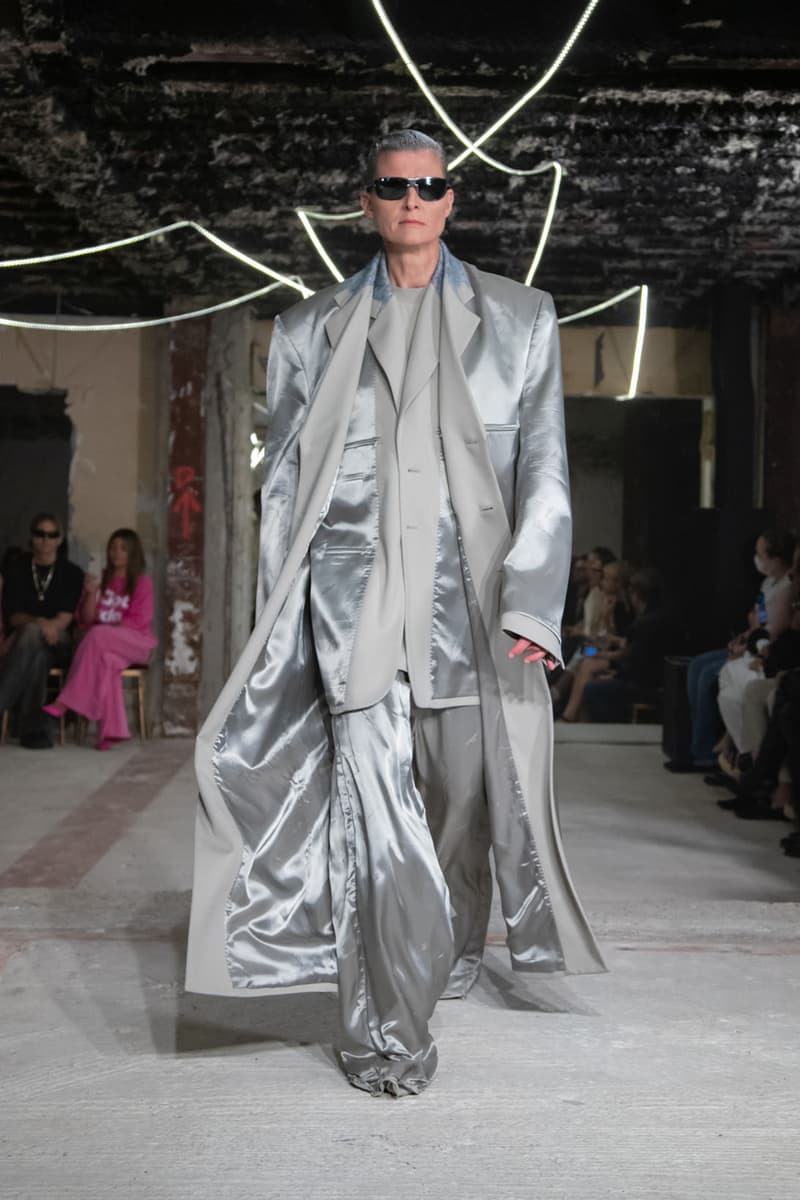 49 of 63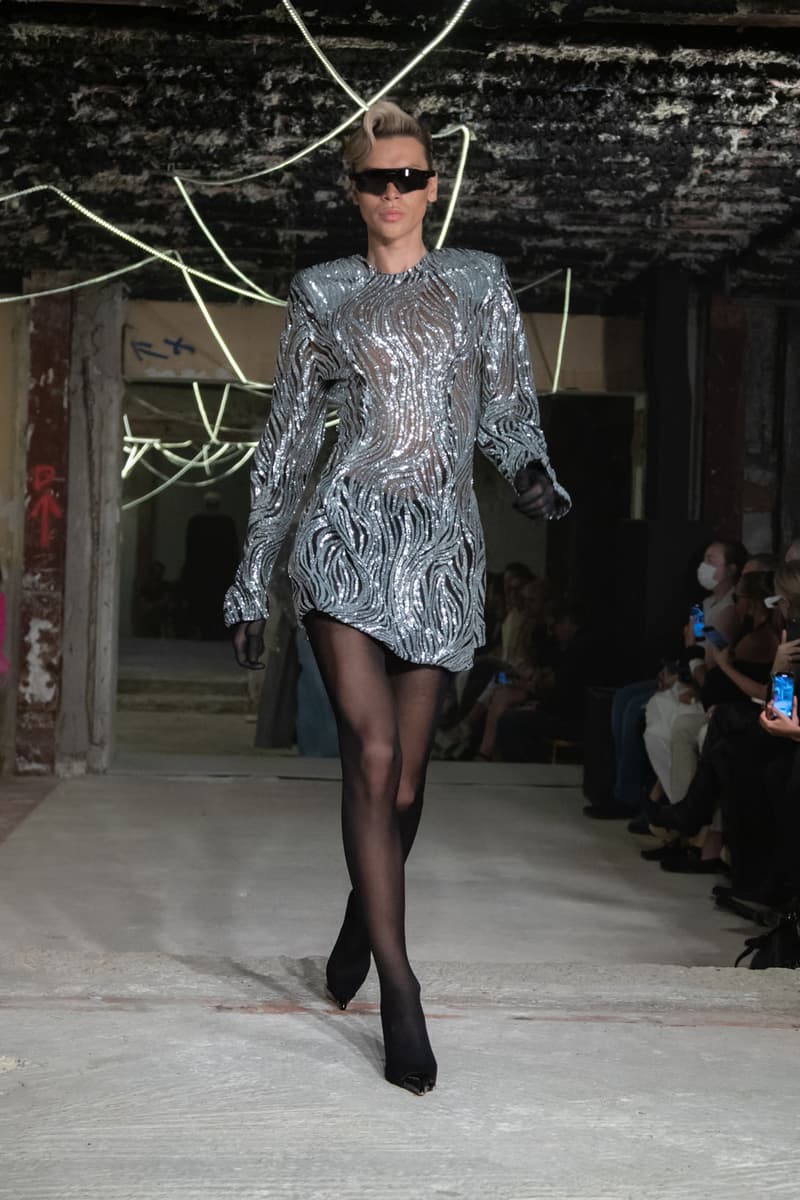 50 of 63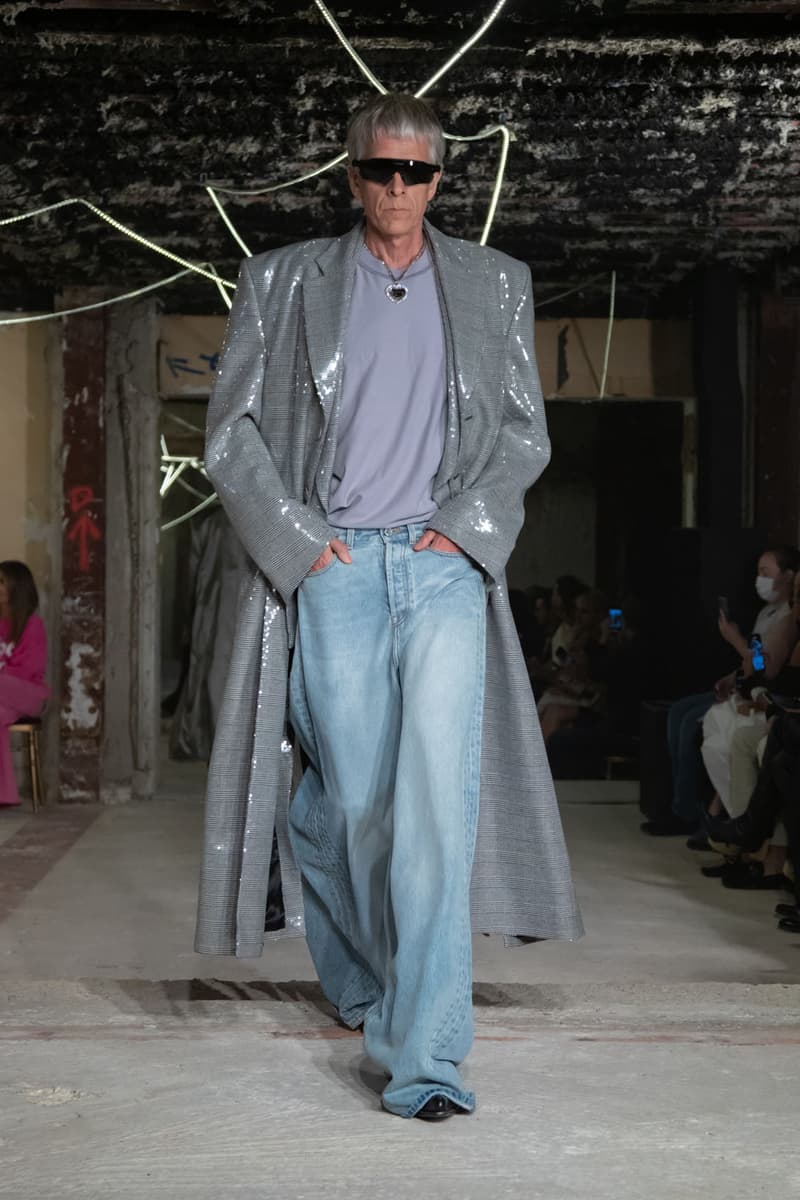 51 of 63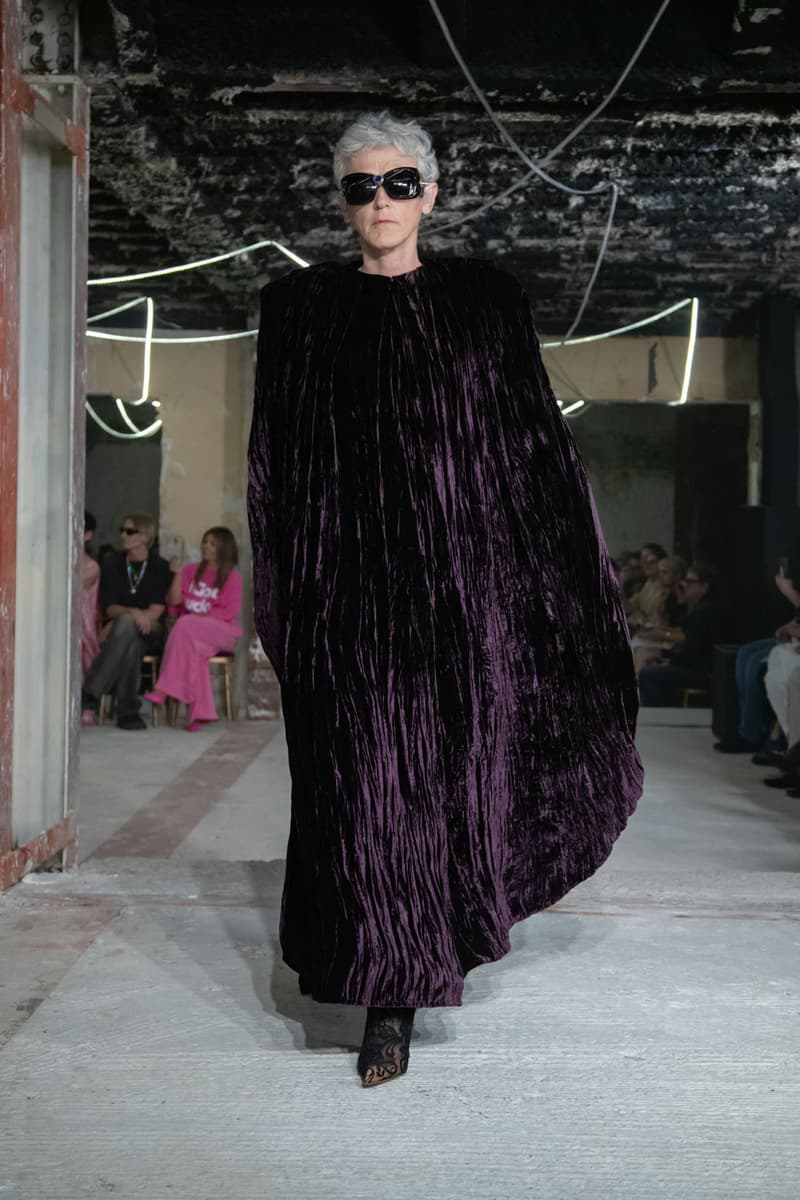 52 of 63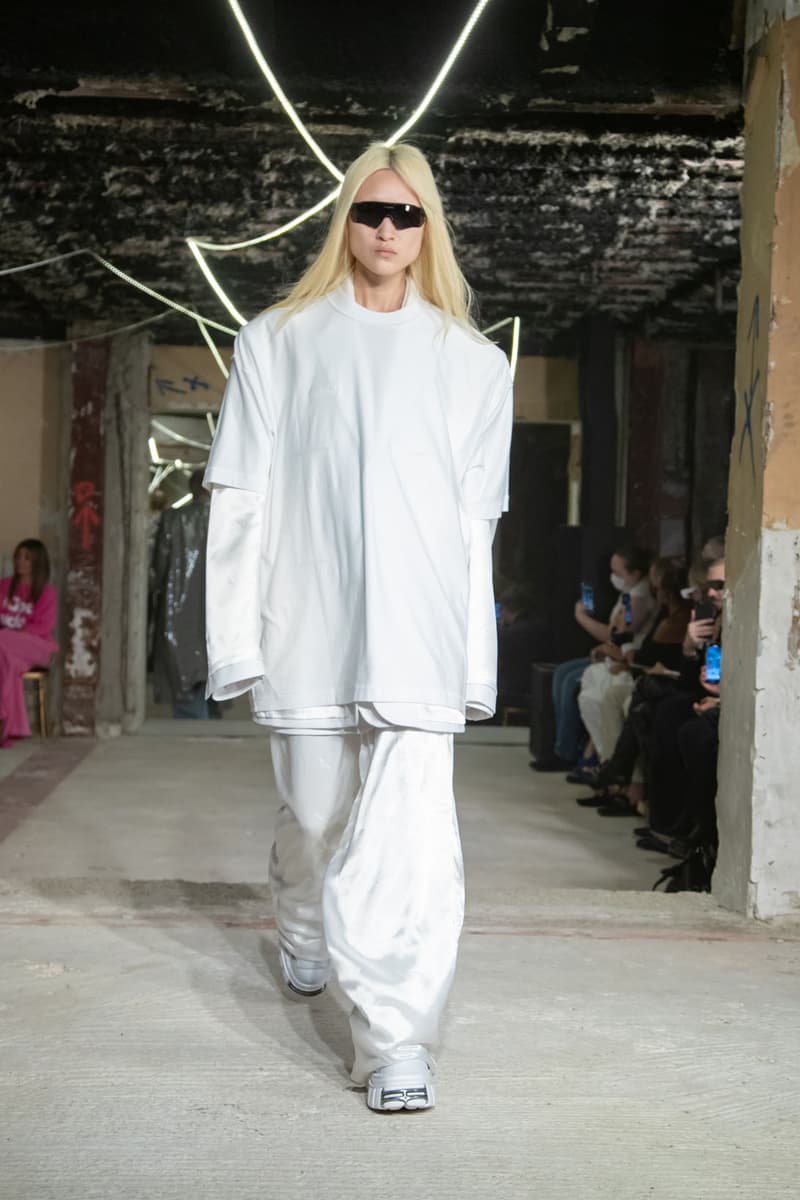 53 of 63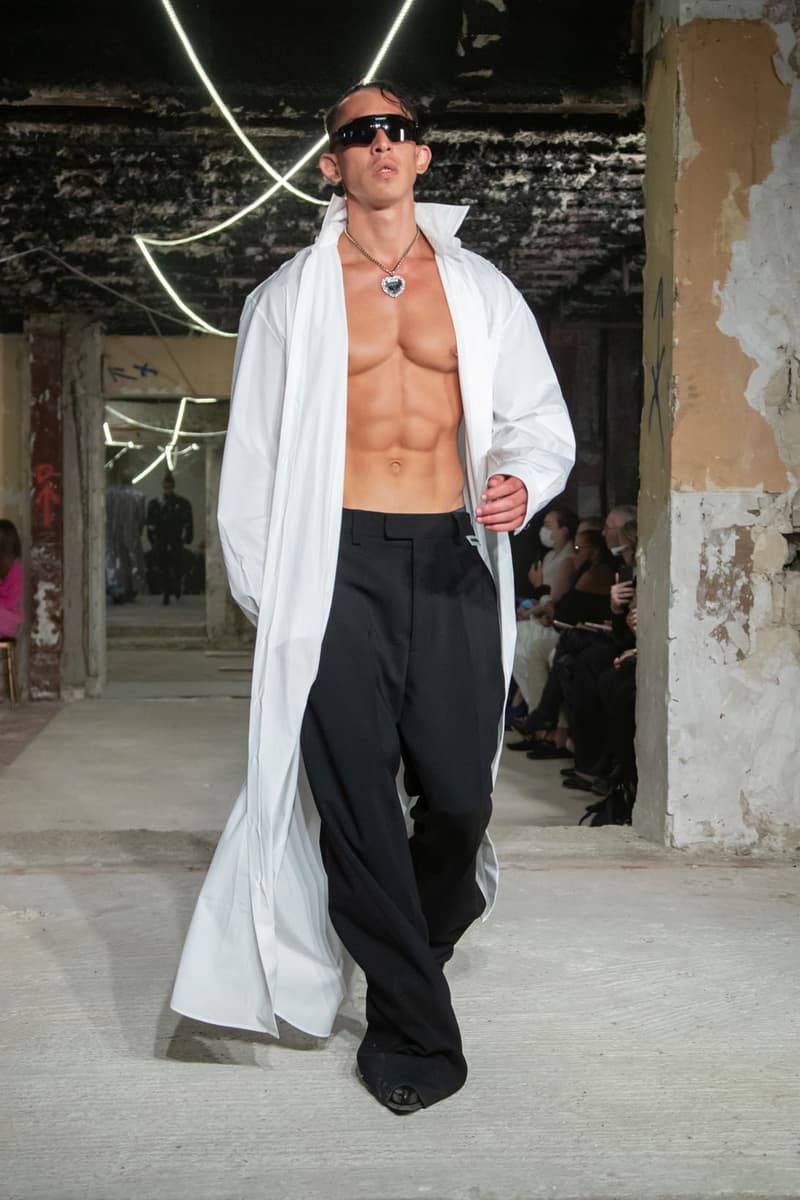 54 of 63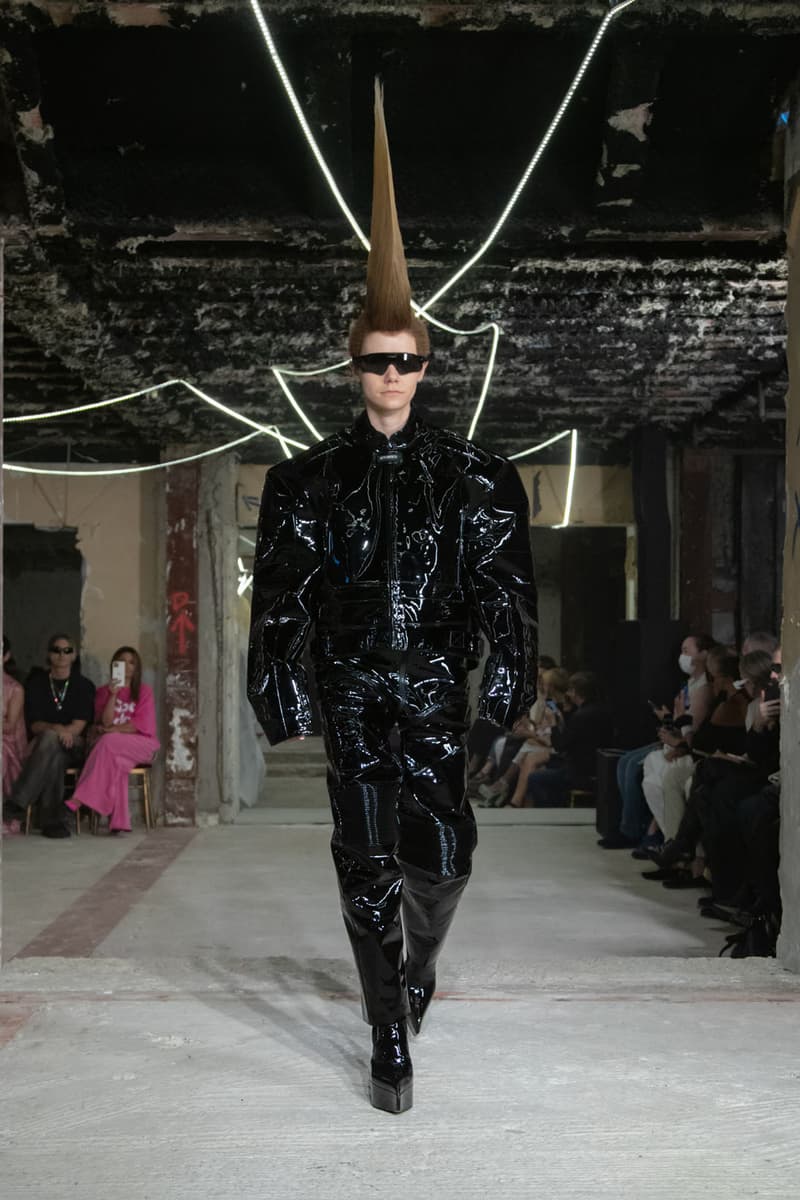 55 of 63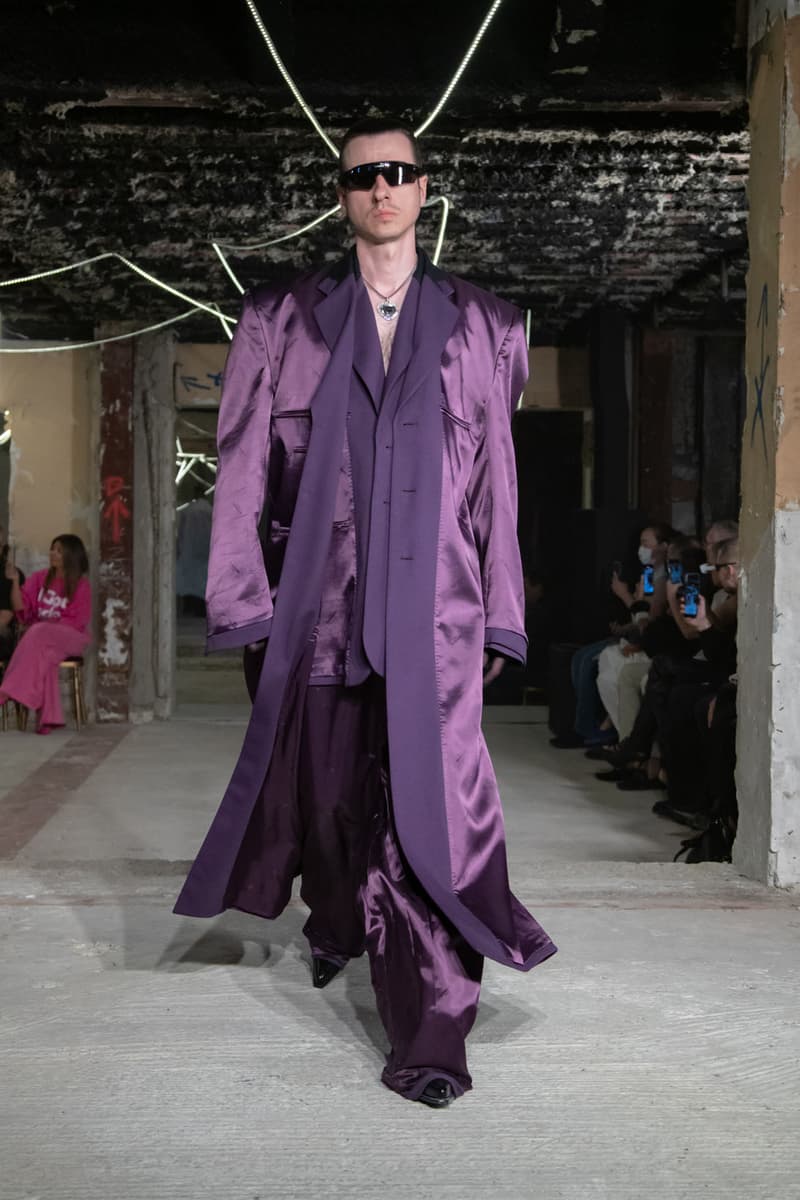 56 of 63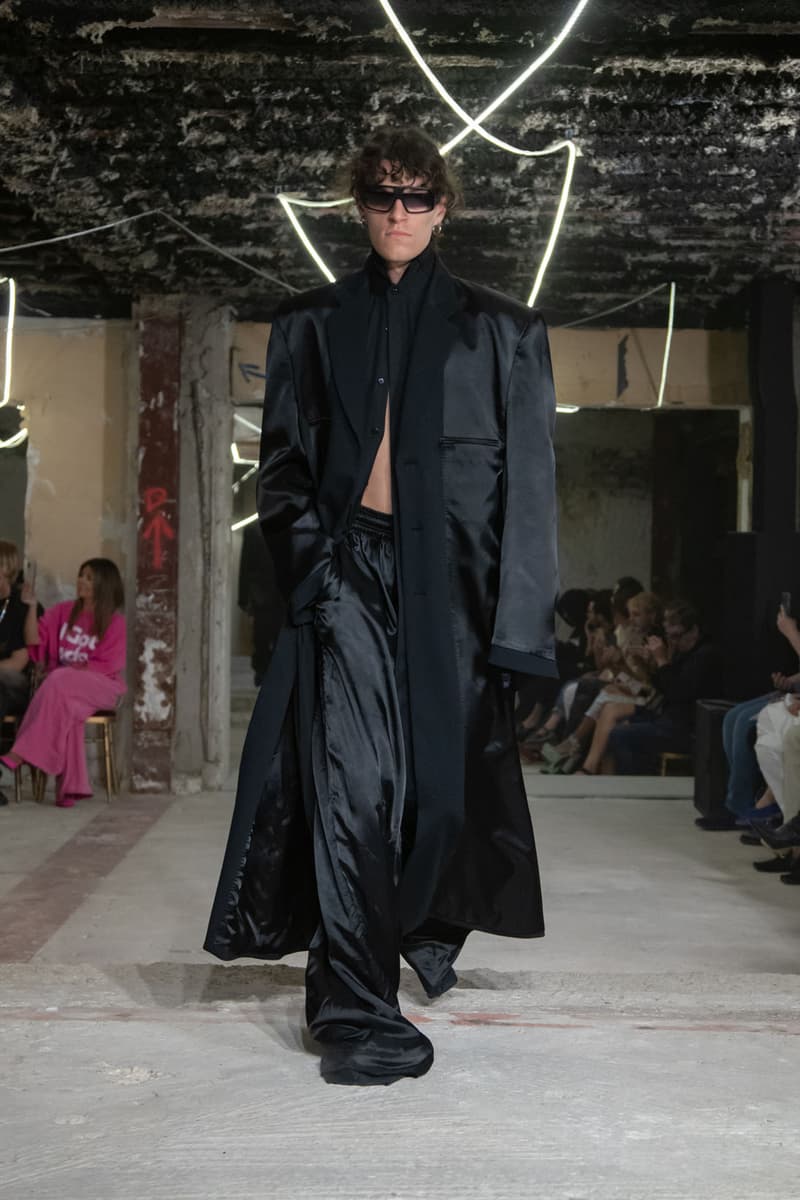 57 of 63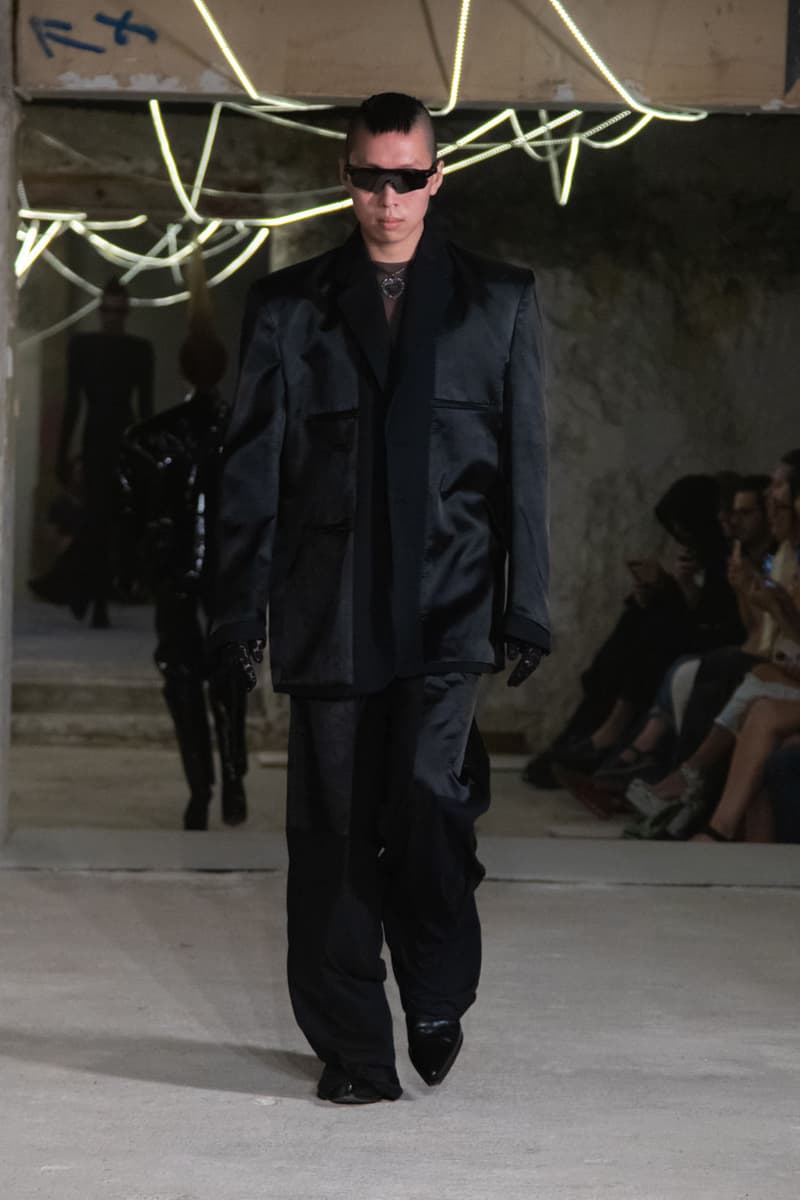 58 of 63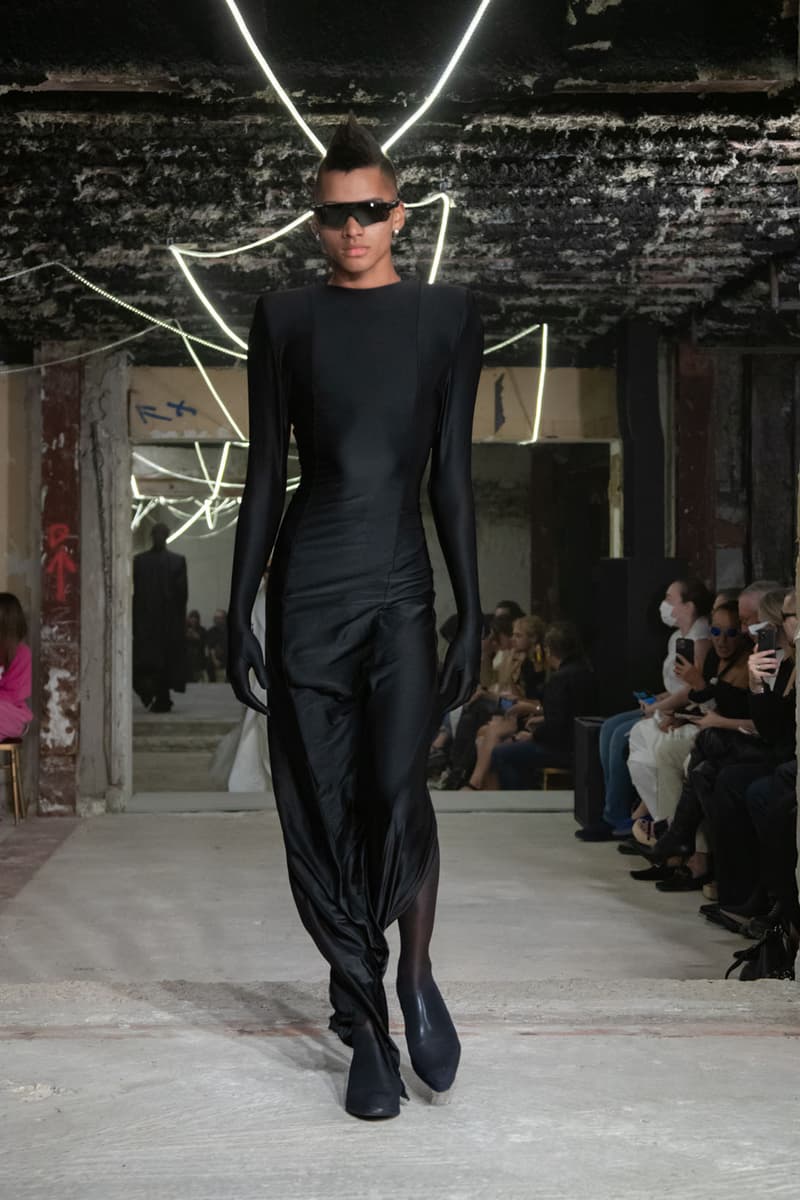 59 of 63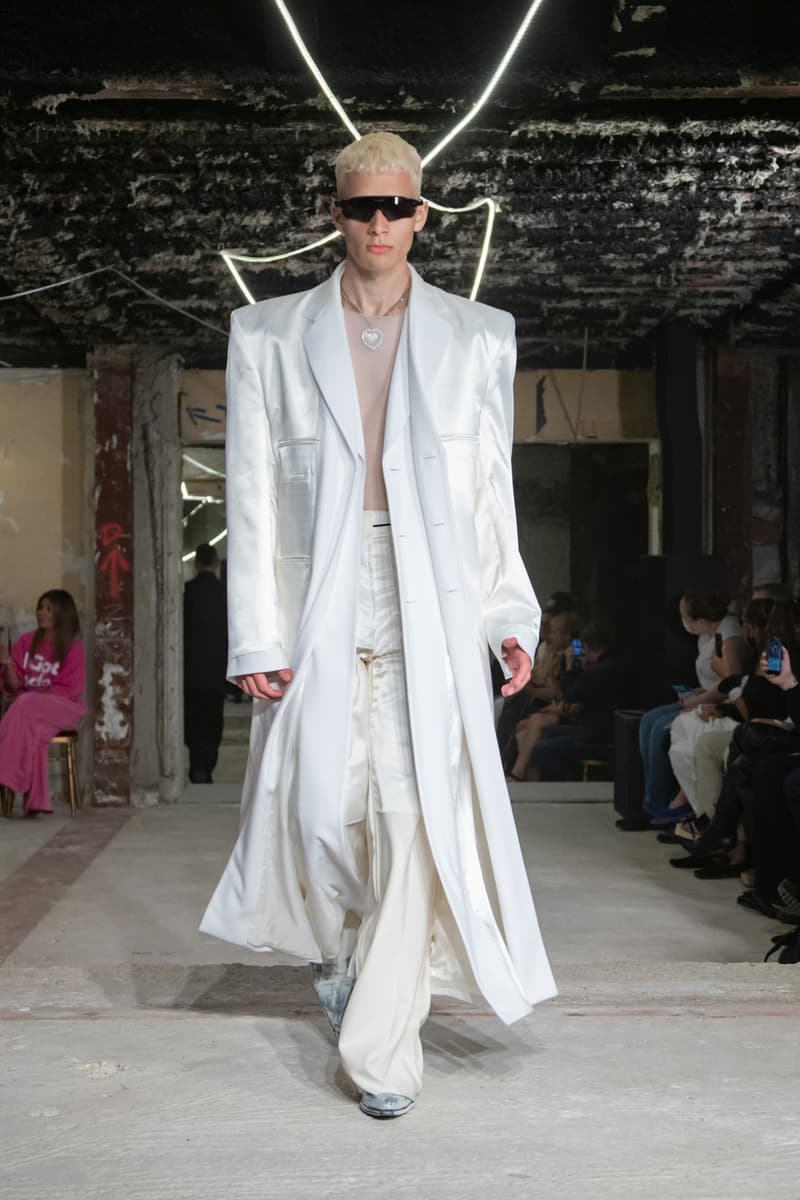 60 of 63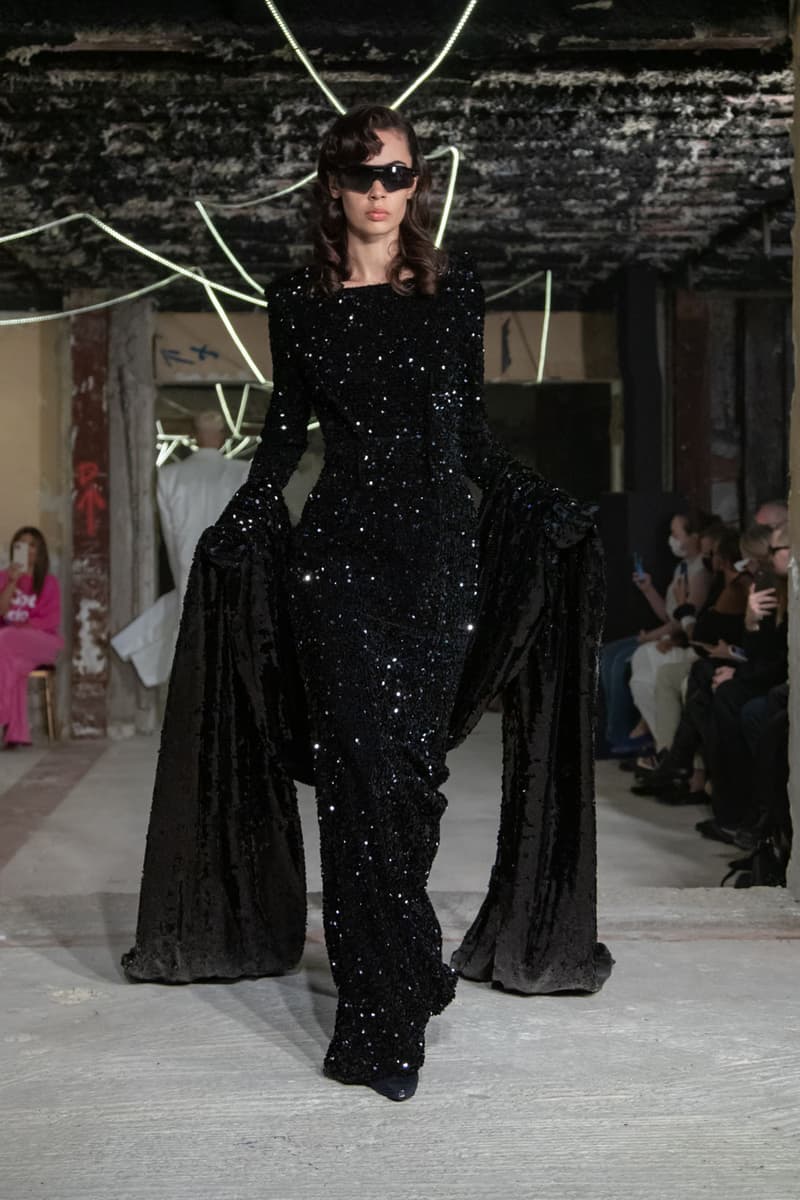 61 of 63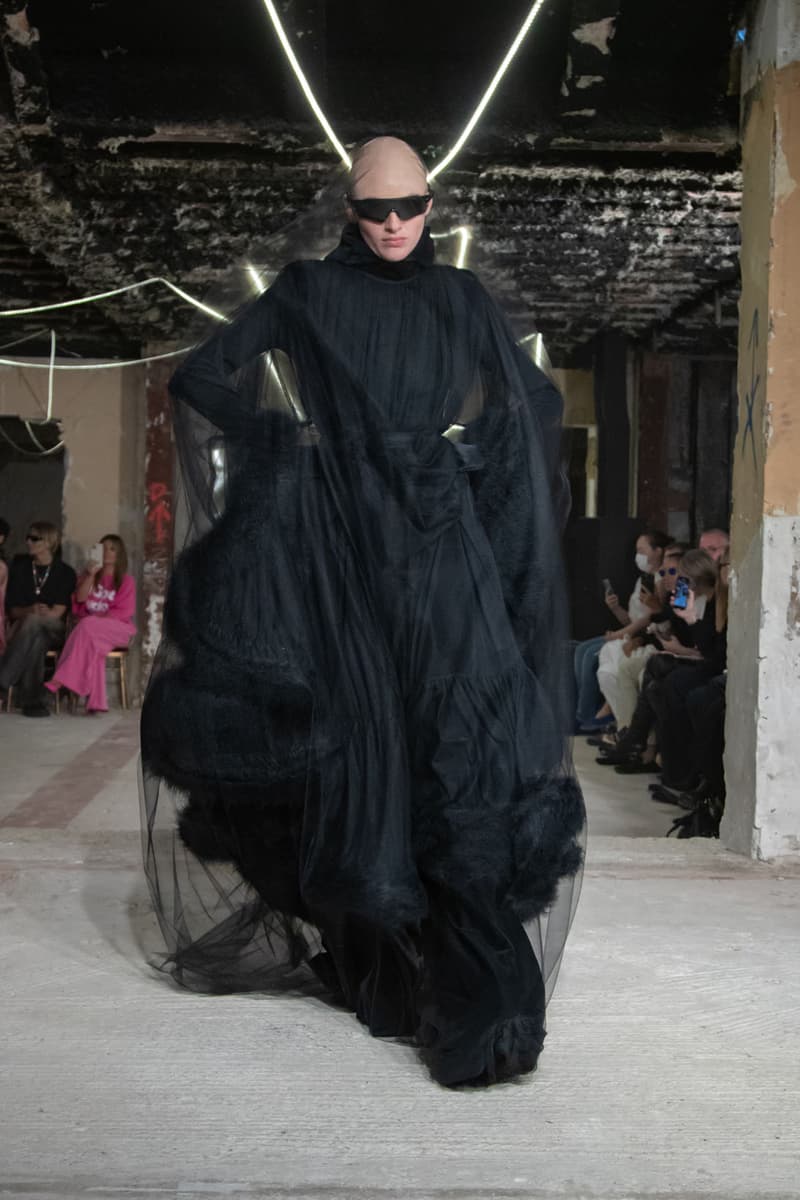 62 of 63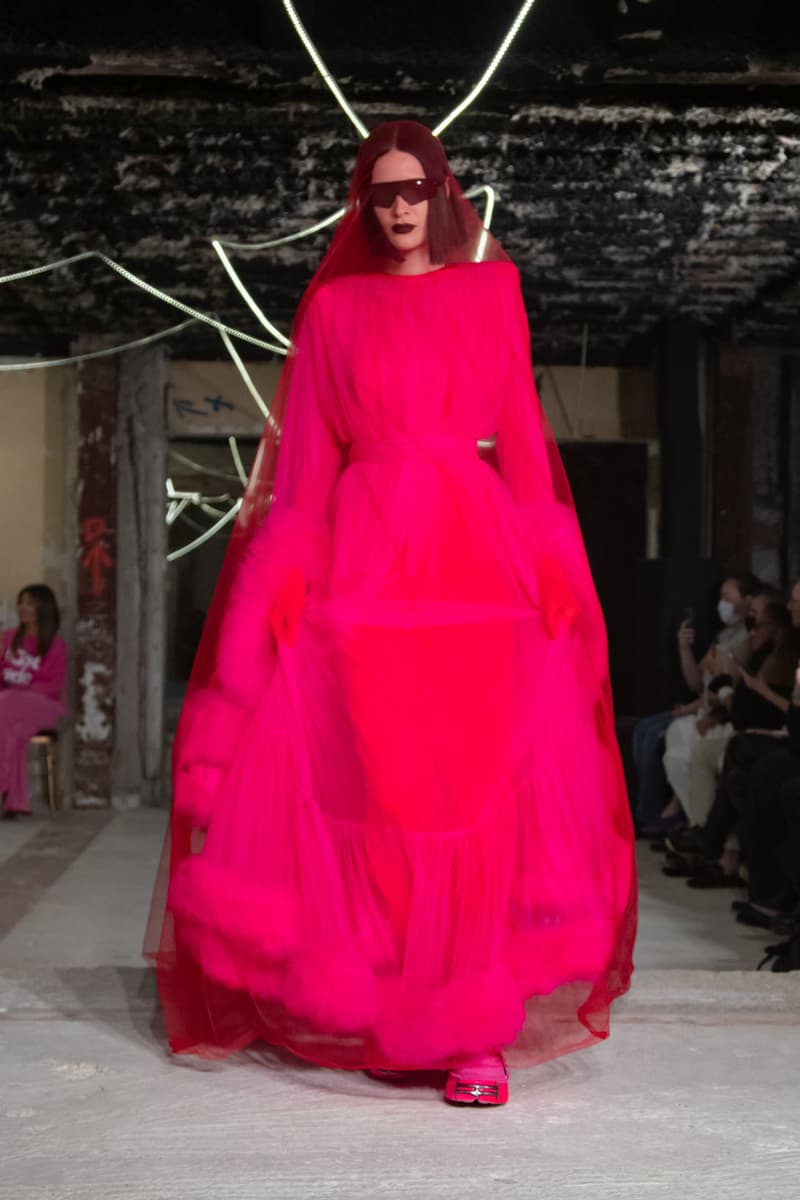 63 of 63
Fashion
Guram Gvasalia Showcases First Physical Vetements Show as Creative Director
Inspired by the designer's childhood memories, war trauma, imagination and more.
Guram Gvasalia Showcases First Physical Vetements Show as Creative Director
Inspired by the designer's childhood memories, war trauma, imagination and more.
Following his official appointment at the end of last year, Guram Gvasalia showcased his first physical presentation for Vetements as creative director. The Spring/Summer 2023 show was described to be "personal" to the designer, with inspirations from his childhood, war trauma, imagination and more.
The runway opened with pinstripe jackets styled with distressed baggy jeans, complete with sci-fi-inspired sunglasses. In true Vetements style, the catwalk continued to showcase boxy silhouettes, including a selection of tees with shoulder pads, along with extra-long leather belts. "I'm not doing sh-t today" text took center stage on sweaters.
Models further walked down in tonal ensembles, including pastel pink, neon yellow and tie-dye sets of coats, blazers and loose-fitted trousers. In addition to bulky knee-length boots with bold chain detailing, standouts from the collection included check-patterned trench coats and pants, referencing the check blankets Gvasalia remembers receiving at refugee camp to wear instead of outerwear. "They were what kept us warm when being forced out of our homeland," the designer wrote in the show's notes.
A Barbie-inspired look featuring pink tulle and fur trims delivered the message of "STOP BEING RICH," referencing Paris Hilton's "STOP BEING POOR" tank top as part of Gvasalia's "twisted imagination."
"After all I've been through in my life, the good and the bad, I truly believe there is a higher power that protects us and loves us. The only thing is to believe in yourself, even if you are a boy from the middle of nowhere, ripped of your childhood and many other things, that one day dreams can come true," Gvasalia closed his notes for the SS23 collection. "There is always an Afterlife; life after the pandemic, life after the war, life after life after life…"
See Vetements' SS23 runway in full above.
---
Share this article