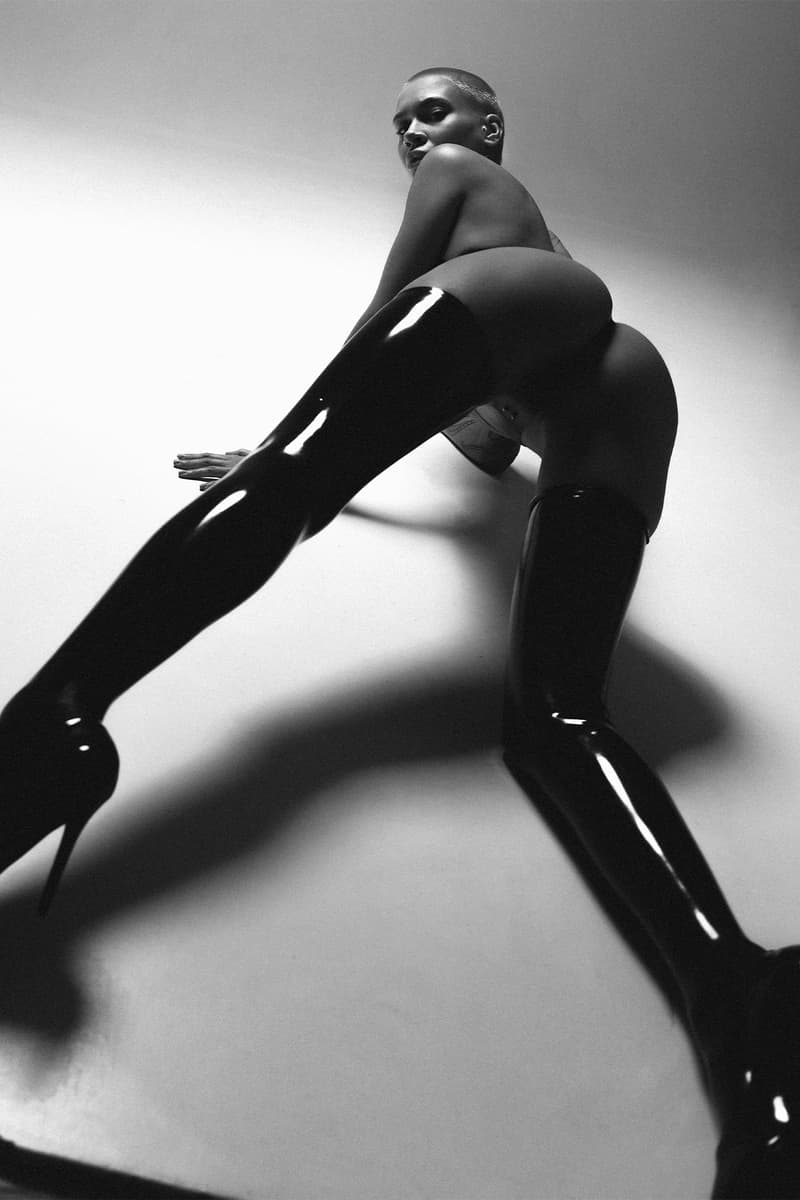 The Aesthetics of Sexual Desire with Fetishwear Brand Anoeses
"Fuel your sexual curiosity… it will make your life more pleasurable, healthy and satisfying."
Sex & Dating
The Aesthetics of Sexual Desire with Fetishwear Brand Anoeses
"Fuel your sexual curiosity… it will make your life more pleasurable, healthy and satisfying."
Konstantin Savvopulo, the founder of fetishwear brand Anoeses, has always been drawn to the sensual nature of the human form. After a divorce and the realization that he despised his job, he leaned into his interest in erotica and eventually met his second wife Kateryna Savvopulo. From there, the two embarked on a shameless journey of creating fetishwear and sexual safe spaces.
In just four years, Konstantin and Kateryna have endured the worst of the worst — such as the Russia-Ukraine war — and have remained true to Anoeses' erotic mission. To the minds behind Anoeses, pleasure is not a privilege, but a right that everyone should feel empowered to explore.
Keep reading to dive into the story and inspiration behind Anoeses.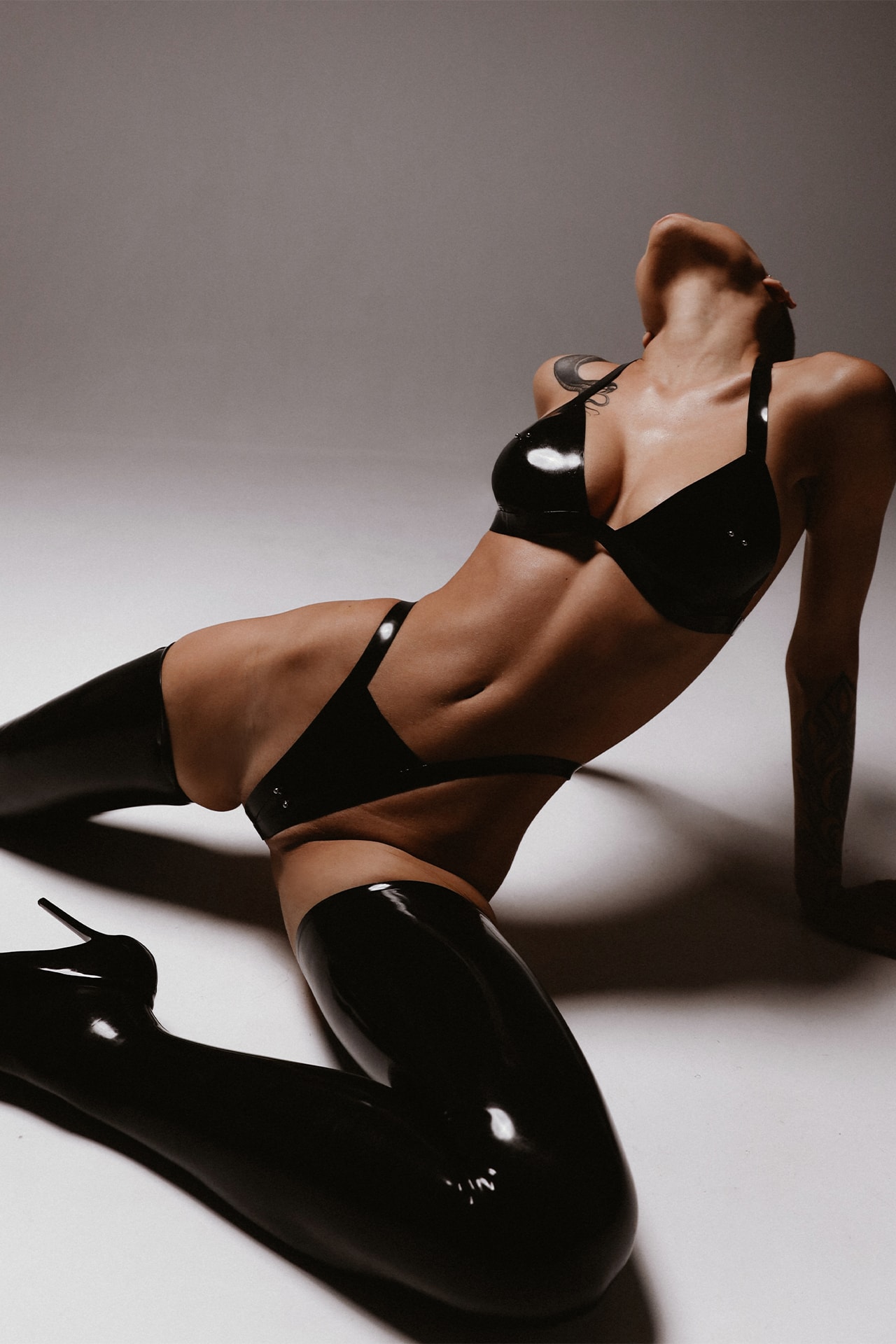 What inspired the creation of high-end fetishwear? 
Our mission and designs are motivated by eroticism — the aesthetic of sexual desire. It's sexuality that is enlightened by human imagination.
At the beginning of our brand's story, I was fond of nude photography and intrigued by fetish accessories. So my wife Katya and I opened a small kinky showroom in Kyiv, Ukraine. We soon understood that our suppliers couldn't satisfy all of our wants and needs for premium-quality and highly aesthetic products, so we decided to launch our own brand. In the beginning, we had been creating designs by ourselves, and later, we hired professionals to go deeper into fashion.
There's so much to love about Anoeses's approach to sexuality, but by far, we love how it exudes luxury and erotic energy simultaneously. Was a luxury feel part of the brand mission?
People can define luxury differently. For some, it's lush royalness, and for others, it's airy minimalism. So let's put it this way: premium quality, unique designs and aesthetics are Anoeses' basement and permanency. When people wear our garments, they feel desirable, vibrant and sexually empowered. It's a luxury to feel this way.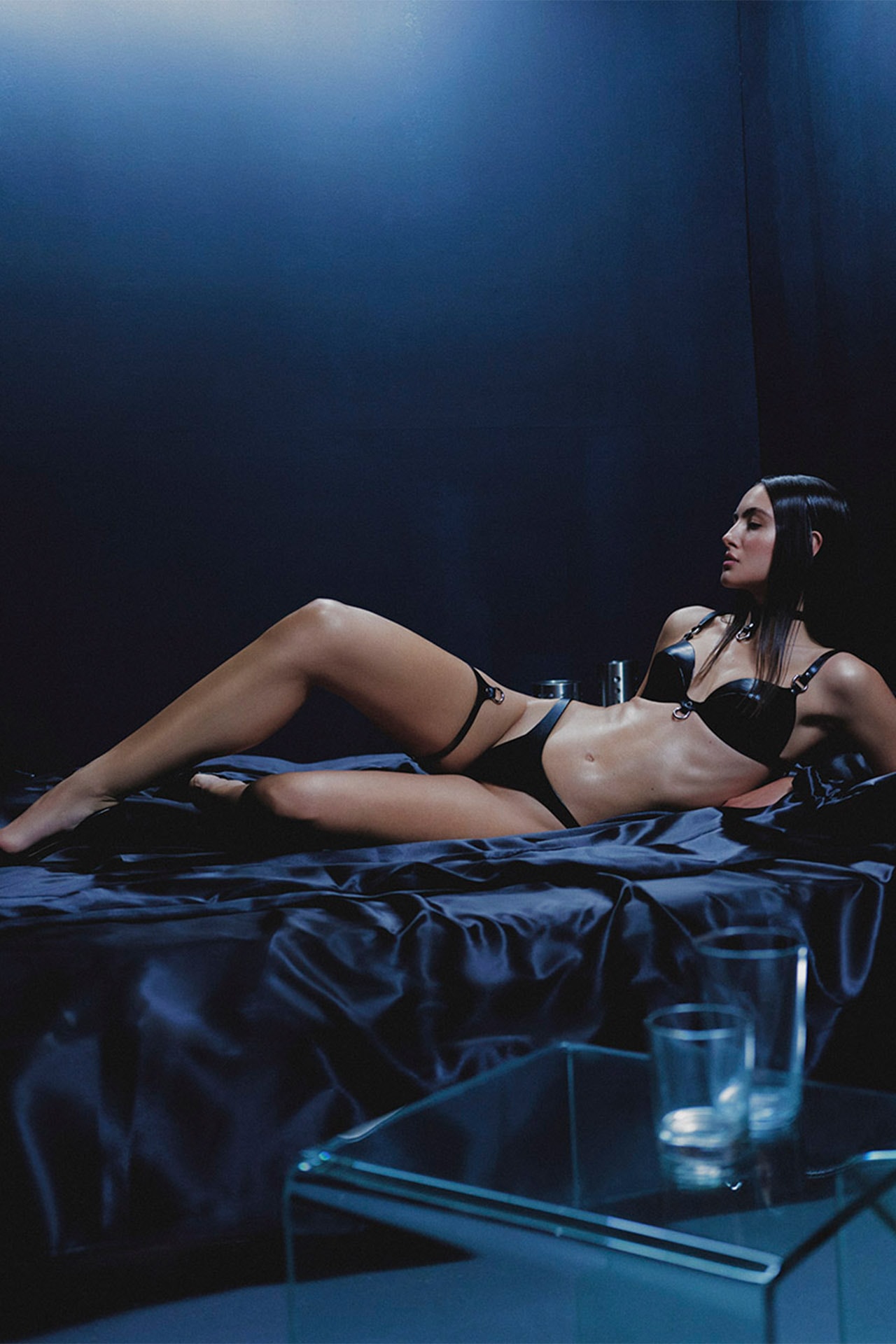 How important are aesthetics to Anoeses?
Aesthetics are the core of our business. We try to interact with all human senses: shootings with visual stimulation, communication with minds and souls, unique Anoeses fragrance with a sense of smell and accessories and garments with tactility. Altogether, they immerse people into the experience of sexually charged aesthetics.
Anoeses clearly values the relationship between consumer and creator, which is seen through Anoeses sex education and the community you've built surrounding it. In your opinion, what's the most important aspect of this community?
Trust is a key to any successful human relationship. We reflect honesty in all our communications which, in turn, attracts people with similar interests and values. Our beautiful community shares their personal experience with us and others who appreciate Anoeses. This way, people can recognize themselves in the stories of others and learn about the world of different sexualities and tastes.
Moreover, this very understandable and simple strategy supported us when the war started in Ukraine. Customers were ready to wait for their orders, people were buying our gift cards, donated to the Ukrainian army, offered shelters in different countries and even suggested places where we could relocate our business. We are overwhelmed with gratitude and want to continue to nourish our communication.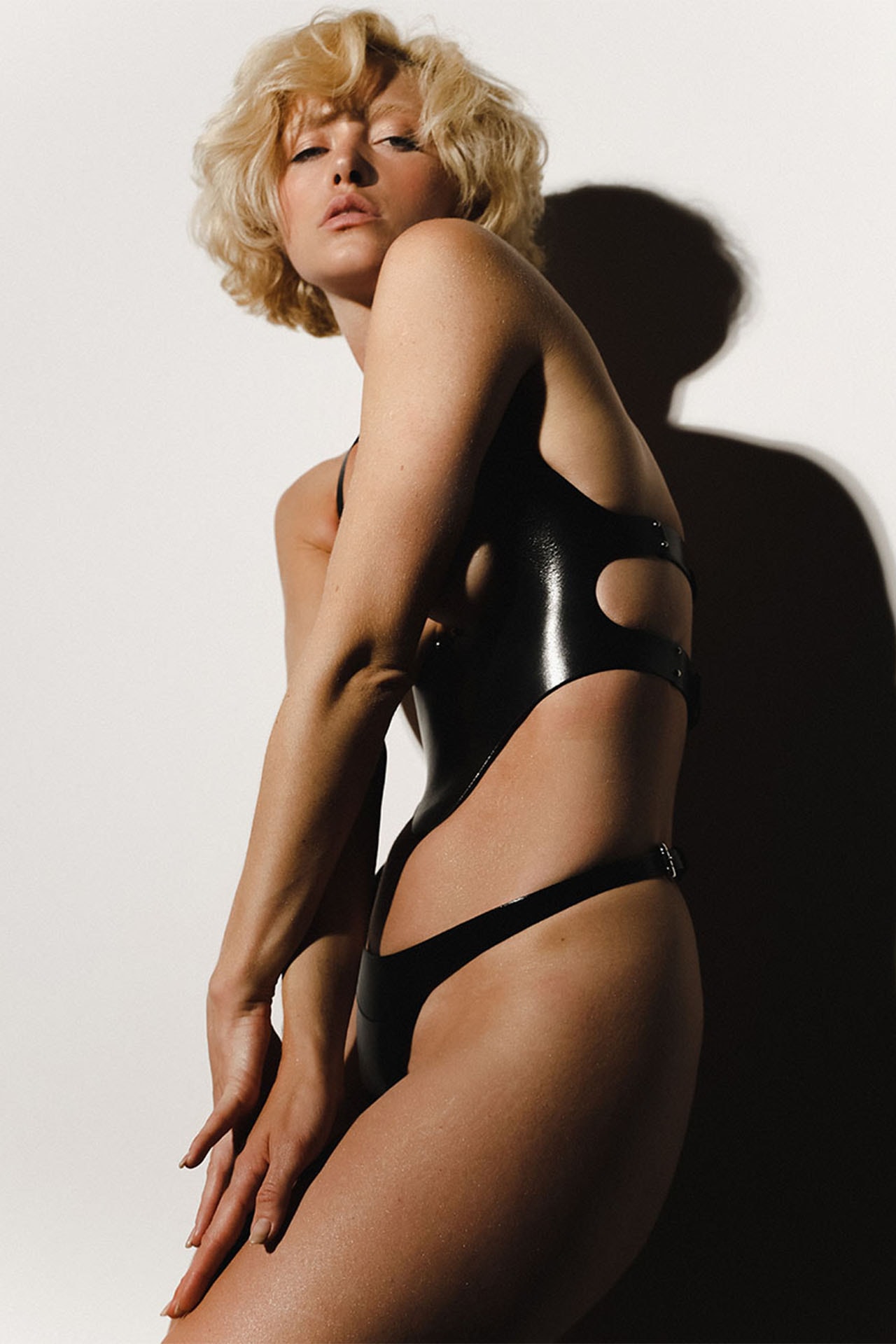 In regards to slow fashion, how long does your team usually take to create a collection while honoring the company's core values?
We launched our first NKD collection in June this year, but we have been planning it since January, so it took us almost six months to create it. We know we could do it faster, however, the war in Ukraine faced us with new and yet unknown challenges. It took some time to deal with shipping problems and find suppliers that could meet our needs in high-quality materials. Reflecting on this experience now, we could definitely present the NKD collection earlier, but it would mean leveling down the quality. That's a huge no-no.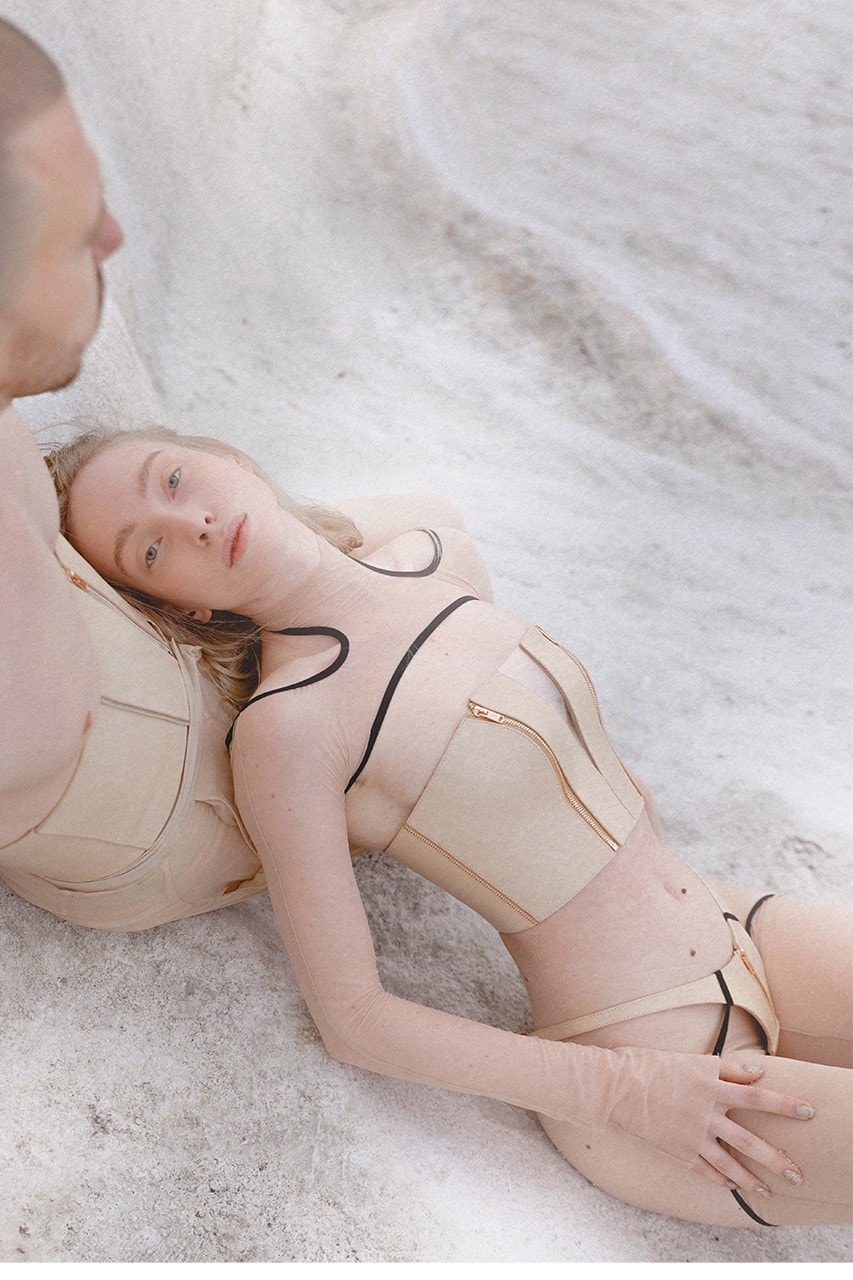 What inspires Anoeses' design team when creating new collections? 
There are many sources. Some ideas come from analyzing what already exists on the market and where there is a need. Some come from a close, co-creation process between team members. And of course, our clients inspire us by just being their unique selves because we know that we create for people of different body types, tastes and sexualities. Their authenticity and personal stories motivate our designs for sure.
Can you tell us more about the inspiration behind the NKD collection?
We have only one full-scale collection so far, and it depicts our views and desires to expand our zone of interest. The fact is that we wanted to introduce new designs, colors and materials, so people could honor their sexiness far beyond a bedroom. That's why we accomplished our first outdoor shooting and intertwined everything with the concept of authenticity. The NKD collection is our first and unconditionally loved child.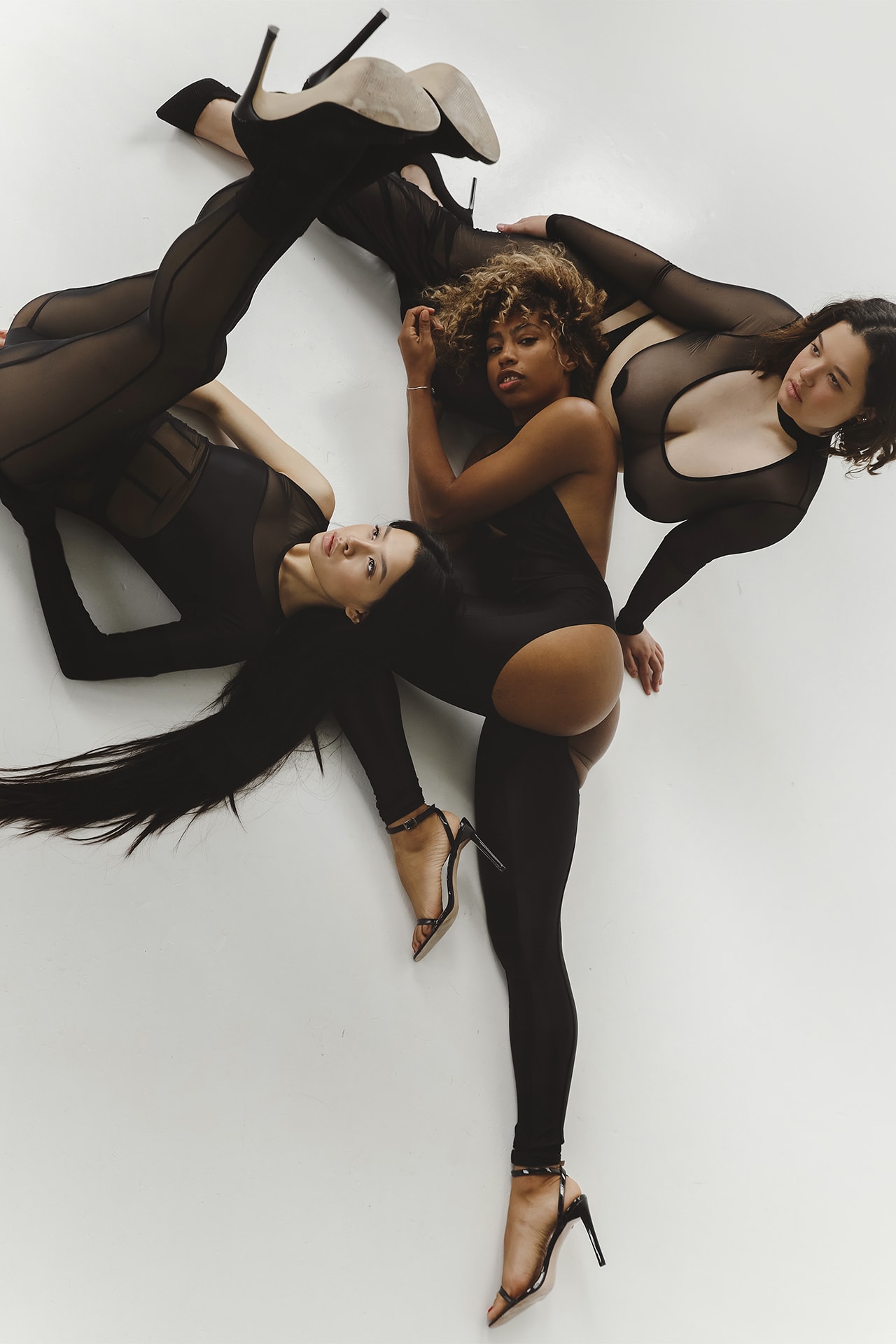 What's the most popular product Anoeses creates at the current moment?
Catsuit SINARA and harness ORA are our best-sellers. That indicates a huge interest in our professional, fetish garments and accessories. Also, our corset YASMIN is highly appreciated by our customers. It was our first design of a corset, and now it gets different design variations. For example, we collaborated with a Ukrainian artist who made abstract drawings on it, and, in the NKD collection, YASMIN has transparent inserts and is sewn in a new milky beige color.
From your reviews, it seems many of your customers view your products as an investment in their erotic expression. Is this common?
Yes, it's true. Our garments highlight unique and different preferences and provoke a desire for personal self-investigation. We always wanted our products to have meaning and intertwine deeply with personal experience. Therefore, the quality of the items should be on the top level because they should serve for years.
Also, we know many cases when people start exploring facets of their sexuality and turn-ons by purchasing our accessories. To know that our products excite and improve a person's well-being is the biggest compliment we can get.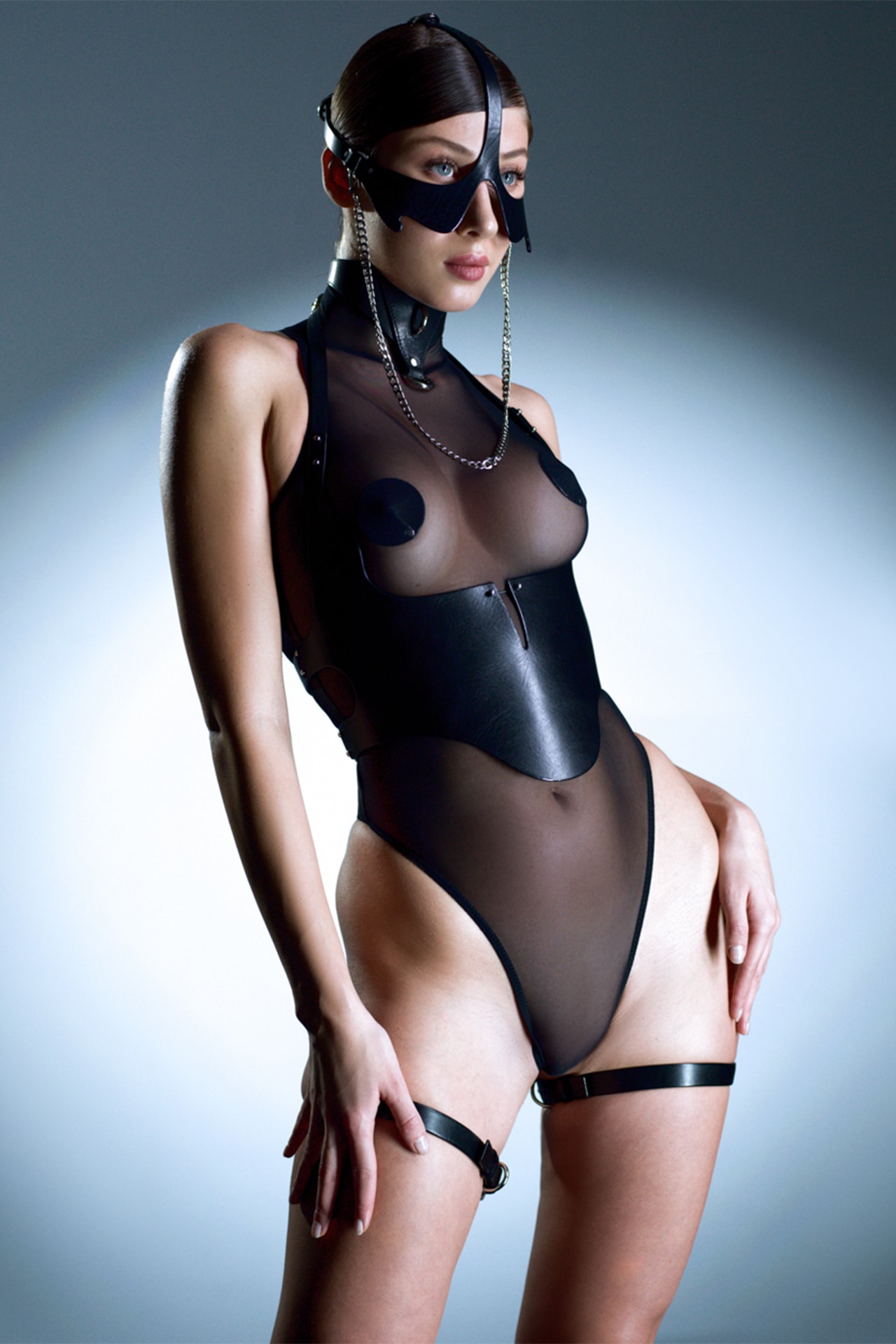 You shared earlier that you personalize the customer experience. What does that look like?
Anoeses works almost like an erotic atelier. Because we always double-check a client's measurements, we can customize the size and design of a chosen accessory. We also offer an engraving on leather, and it's popular because kinky people have some beautiful titles and words to manifest. Sometimes we can even take a role of a close friend when people share their sexual experience with us, or become a personal stylist and advise a customer how to combine our accessories in an outfit for a party, for example.
Your brand has done such important community work throughout this difficult political time. Do you feel comfortable sharing your community efforts with those who are new to Anoeses? And how can our community support you?
We are proud to be a Ukrainian brand and will always be. Once we made sure that each of our team members was safe, manufacturing was relocated and shipping problems were solved, we actively started donating to the Ukrainian army. By this time, we have already bought a drone and an ambulance car and continue investing in our national victory.
There are a few things you can do to help us. First, spread the news about the war and donate. Don't mute this conflict until it's solved. Also, fuel your sexual curiosity because it will make your life more pleasurable, healthy, and satisfying. Eventually, it will lead more people to discover the Ukrainian company Anoeses. And we promise to give the best experience and guidance during sexperiments.
This interview has been condensed and edited for clarity.
Share this article