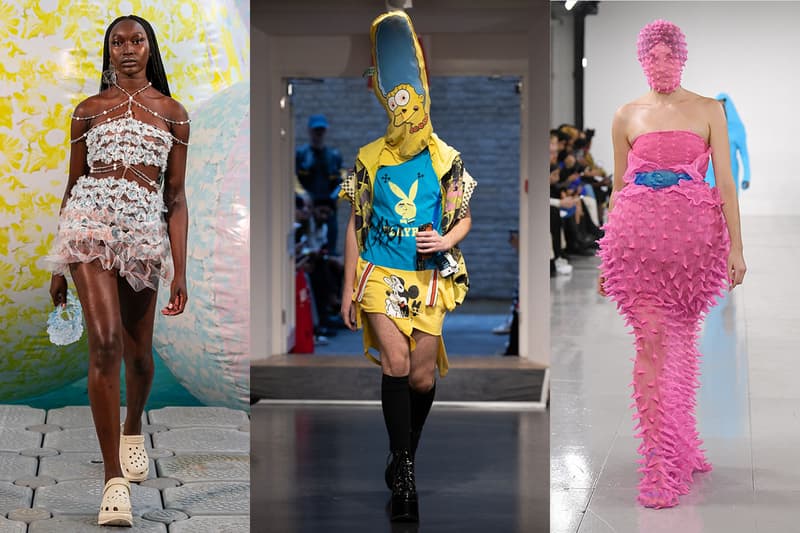 Fashion
London Fashion Week SS23: Day 4 Highlights
From Susan Fang's dreamy poolside runway to Chet Lo's childhood memories.
London Fashion Week SS23: Day 4 Highlights
From Susan Fang's dreamy poolside runway to Chet Lo's childhood memories.
Day three of London Fashion Week's Spring/Summer 2023 showcase came to a close after Christopher Kane took guests to Camden's Roundhouse and Simone Rocha made her fully-fledged menswear debut. The fourth and final day of LFW kicked off with a number of impressive showcases from emerging talent, from Central Saint Martins graduate Susan Fang to body-inclusive NEWGEN designer Sinead O'Dwyer.
Elsewhere, day four saw the preview of Di Petsa's new film, "The Moon Tastes Of Wine" screened at the infamous Selfridges cinema and PRONOUNCE's "Whirlpool" showcase. Rounding out the day was a futuristic offering from Asian American designer Chet Lo, followed by an intimate showcase courtesy of Richard Quinn, aka the designer whose show Queen Elizabeth II attended back in 2018.
Read on for more highlights from the final day of LFW.
Susan Fang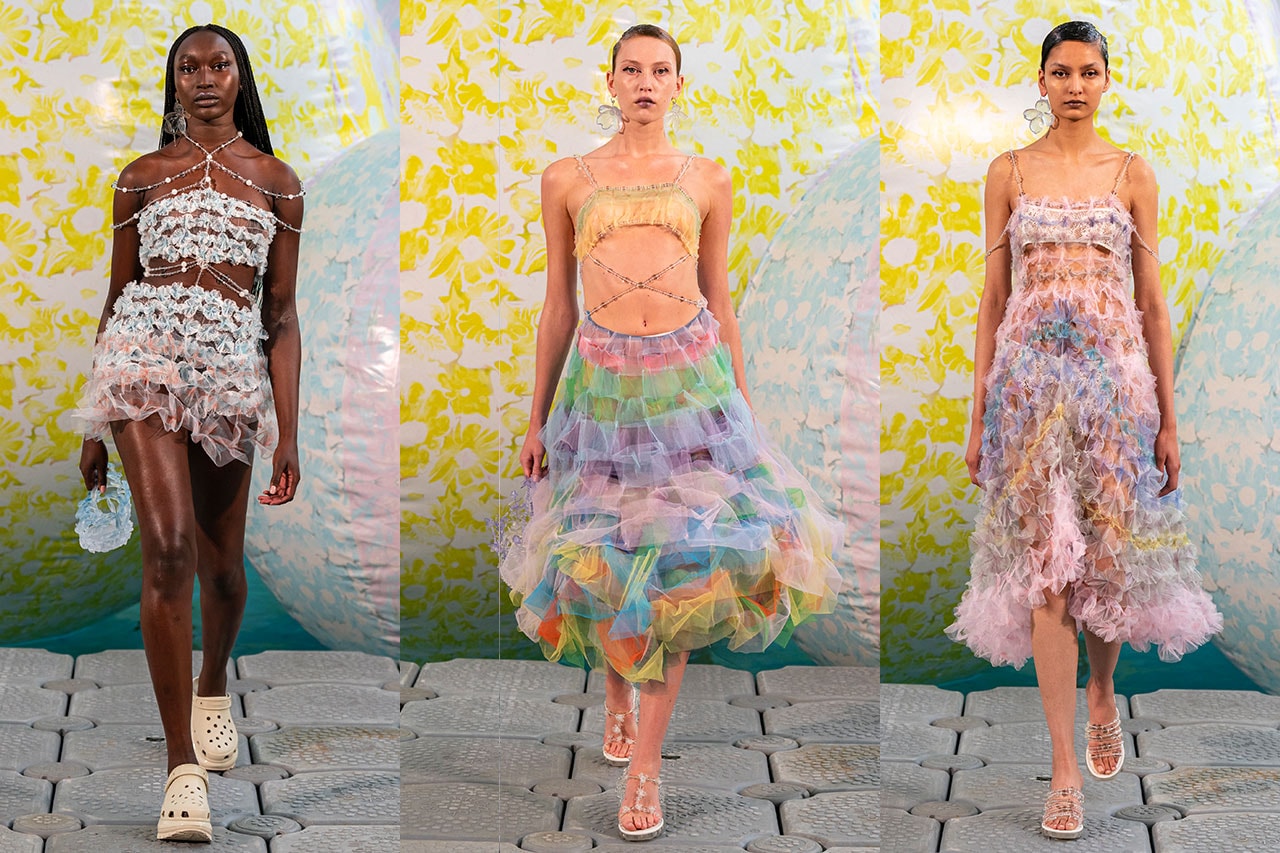 Susan Fang's debut runway show took place at Marshall St. Leisure Center, where models pretty much walked on water as buoyant beach balls (with prints designed by Fang's mum) gently floated in the background. Offering "release and joy," the collection consisted of dreamy tulle skirts and dresses, complete with bead-encrusted footwear and glass-like accessories. Speaking to Hypebae about her inspiration, Fang said that "In the world, everything's very turbulent and creates a lot of anger, which is good for change, but I hope this anger also brings more love and peace or togetherness." She added that "we created a feeling of movement, working with the elements so it feels more loving and using only strips [of fabric] to handcraft into garments so there's less waste."
NOKI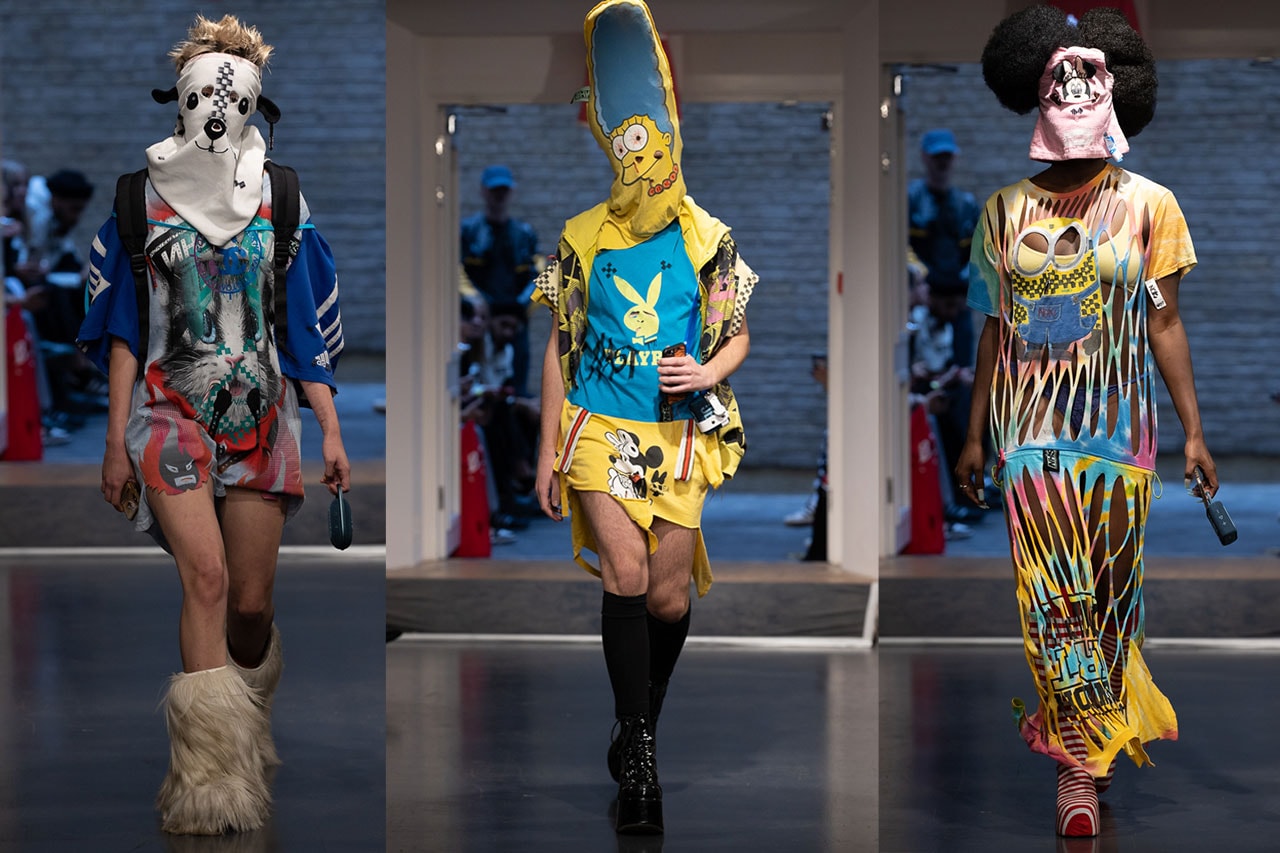 Easily one of the most chaotic showcases we've possibly ever seen, we promise there's method in Noki's madness. A self-proclaimed "anarchist to fashion waste," the provocative designer's collections take cues from the '90s rave scene and Katie Leasn's Adbusters network. Dubbed "franken-fashion," the SS23 collection fused pop culture iconography with graffiti prints, used skateboards as accessories and gave each look its own individual name. From "Karen With A K" and "241 F-ck You" to "We Love Judy Button Up B-tch" and "Shredded Minions Zine," Noki's offering shocked and awed on all accounts.
Chet Lo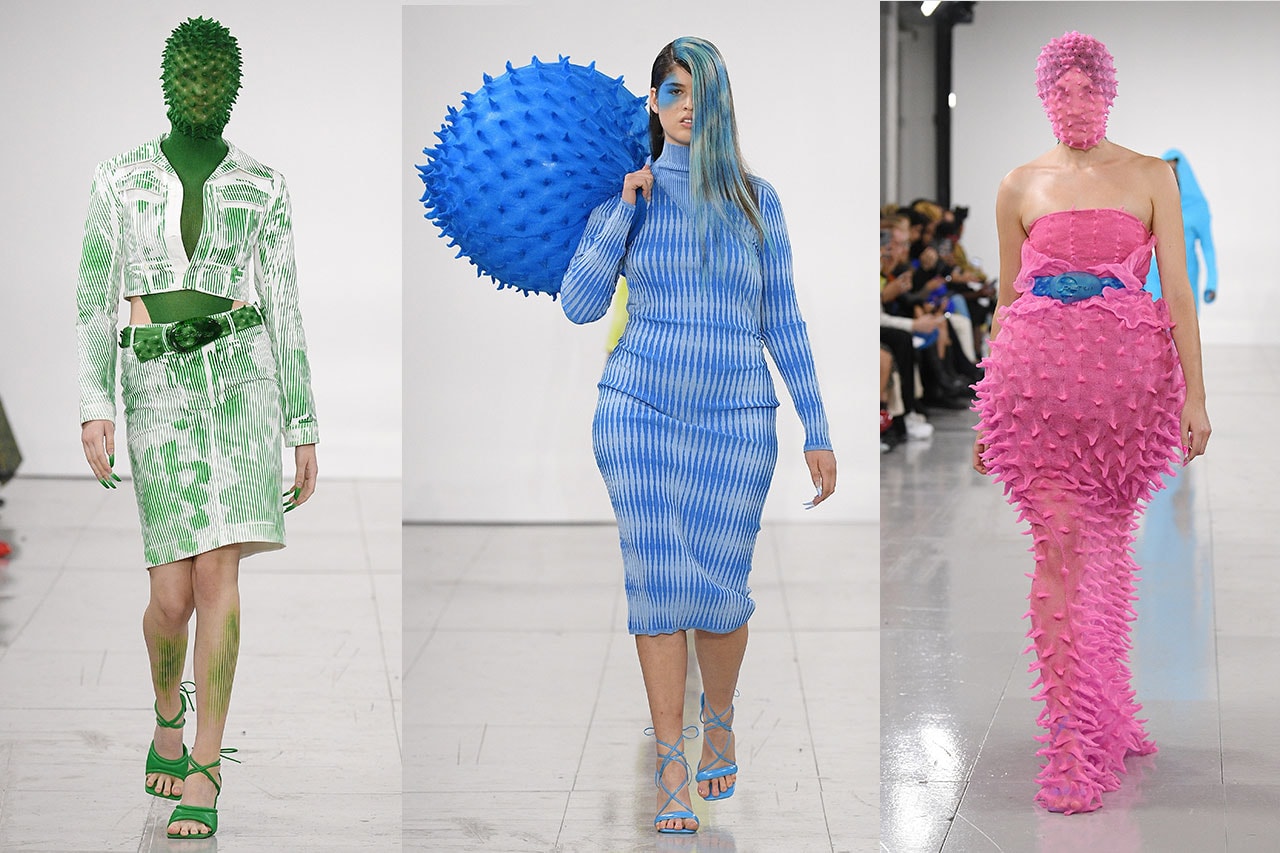 For SS23, Chinese-American designer Chet Lo embarked upon his first solo show, following two eclectic seasons under the supportive arm of Fashion East. Centered around Buddhist practices and the art of meditation, Chet Lo's showcase took inspiration from his childhood. "This season I wanted the collection to be very focused on where I grew up and my cultural background, which my previous collections always have been, but this time round I really wanted to make a point of it. I grew up Buddhist and we used to go to Temple every week," the designer explained in the show notes. With vivid colors, lotus motifs and oversized beach balls, Chet Lo's first standalone show was one not to be missed.
---
Share this article