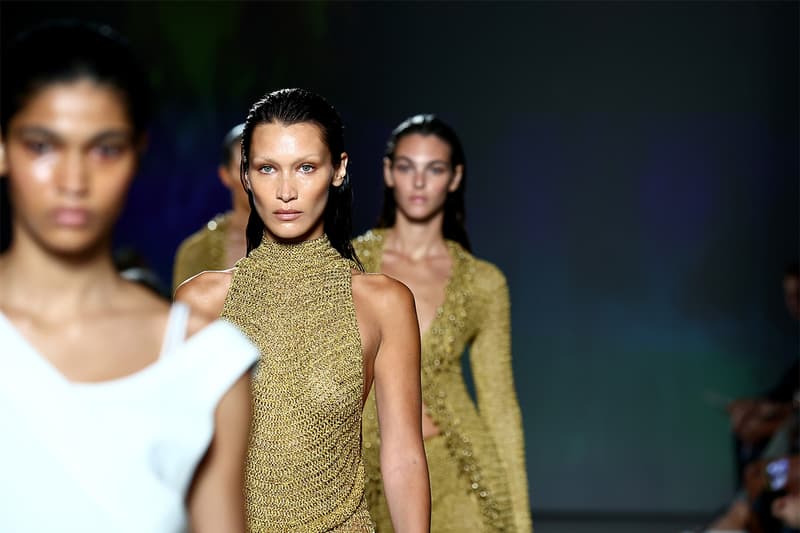 Beauty
NYFW SS23 Day 1: Best Beauty and Hair Looks of the Season
Featuring inspiring, head-turning moments from Proenza Schouler, Collina Strada and Tia Adeola.
NYFW SS23 Day 1: Best Beauty and Hair Looks of the Season
Featuring inspiring, head-turning moments from Proenza Schouler, Collina Strada and Tia Adeola.
New York Fashion Week has finally commenced and after almost three years of uncertainty around the pandemic, New York City has come alive. As the city buzzes with the creative energy of visitors, models, designers and the streetstyle walkers turning head-turning statement spins and turns, our eyes are entirely on the beauty trends that will come out of the American Collections Calendar.
For Day one of NYFW Spring/Summer 2023, makeup artists and hairstylists breathe life into experiential beauty. At the tail end of NYFW Fall/Winter 2022, there were many moments still surrounding our current state of the times with fresh faces and barely there looks, all embracing the imperfections. For Spring/Summer 2023, brands such as Proenza Schouler and Tia Adeola turned the volume up, enhancing models natural beauty with layers of fun and exciting blushes, eyeliners, eyeshadows and other essential hair accessories.
Keep reading on to see the best beauty looks of NYFW Day One.
At Proenza Schouler, the scene was described as an "unabashed cacophony of spirit, joy, and the sensual and tactile qualities that bring pleasure to life." set behind a rainfall that faux flooded the room, which matched seamlessly with the model's fresh faces and slicked back hair.
Set against the backdrop of New York City, Collina Strada held on to the vibes of the last days of summer with bleached brows matched with platinum bleached hair in shades of blonde, purple and orange.
Key colors for BOBBLEHAUS this season included soft lavender, bright oranges and shades of green inspired by the changing spring season, which was reflected in the makeup looks, all seemingly inspired by the trending rainbow undereye hack.
Tia Adeola's runway shows always set the tone for celebrating the richness and beauty of Black people and people of color. Head creative artist for the season, Mike Martinez, advised Hypebae that the direction of the beauty and hair looks were all about embracing what the models showed up with. From natural hair textures to hyperpigmentation and other scarring, it was about making the participants feel seen, comfortable and heard.
---
Share this article