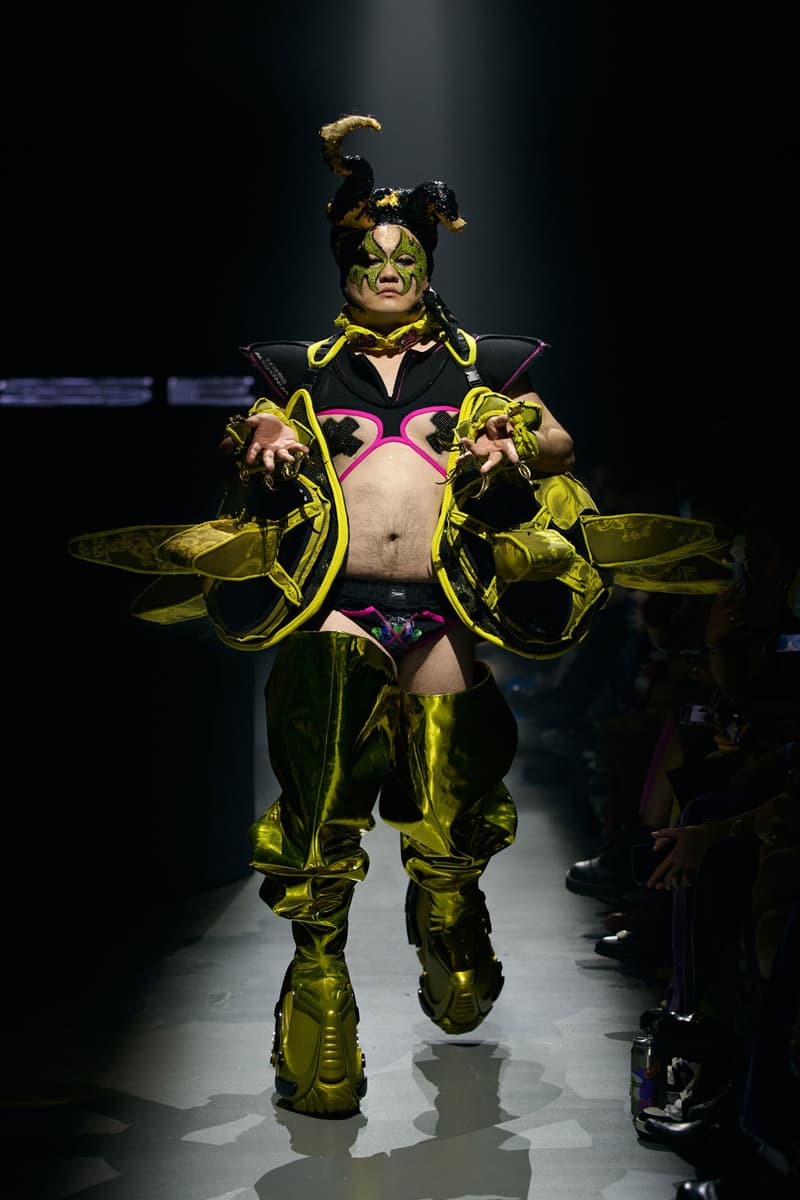 1 of 72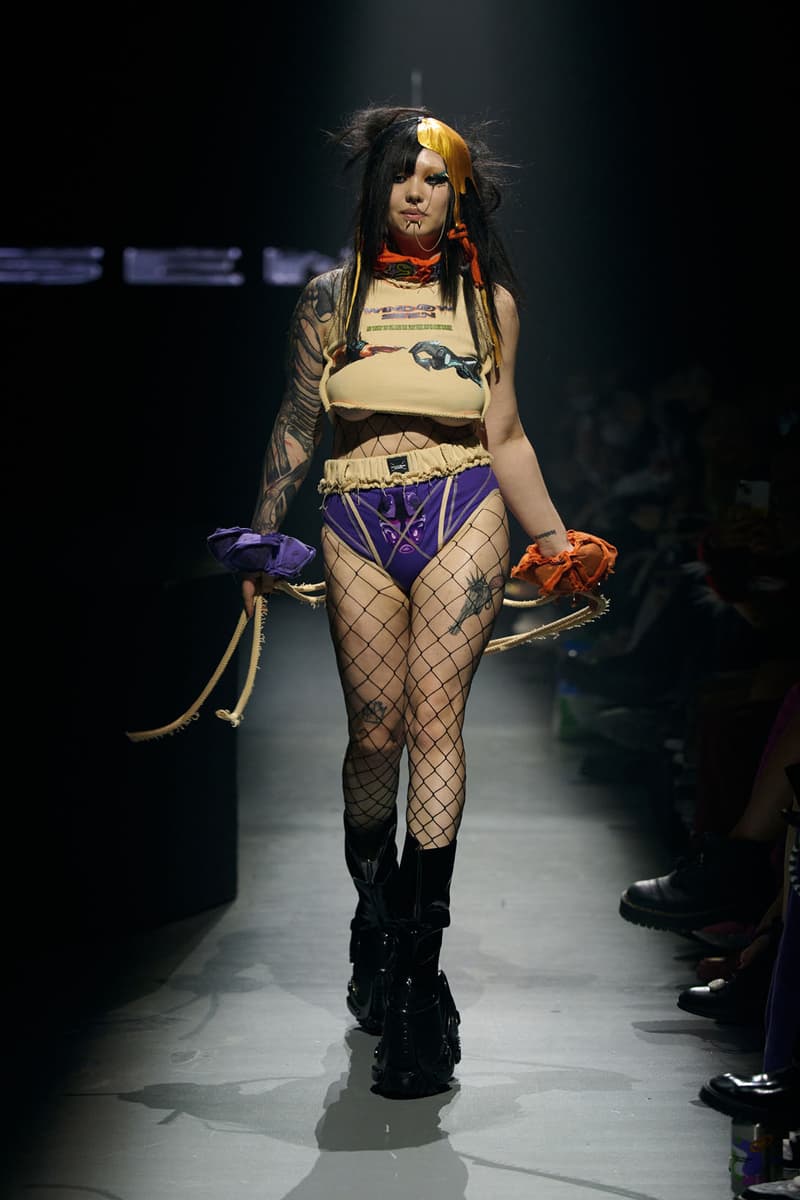 2 of 72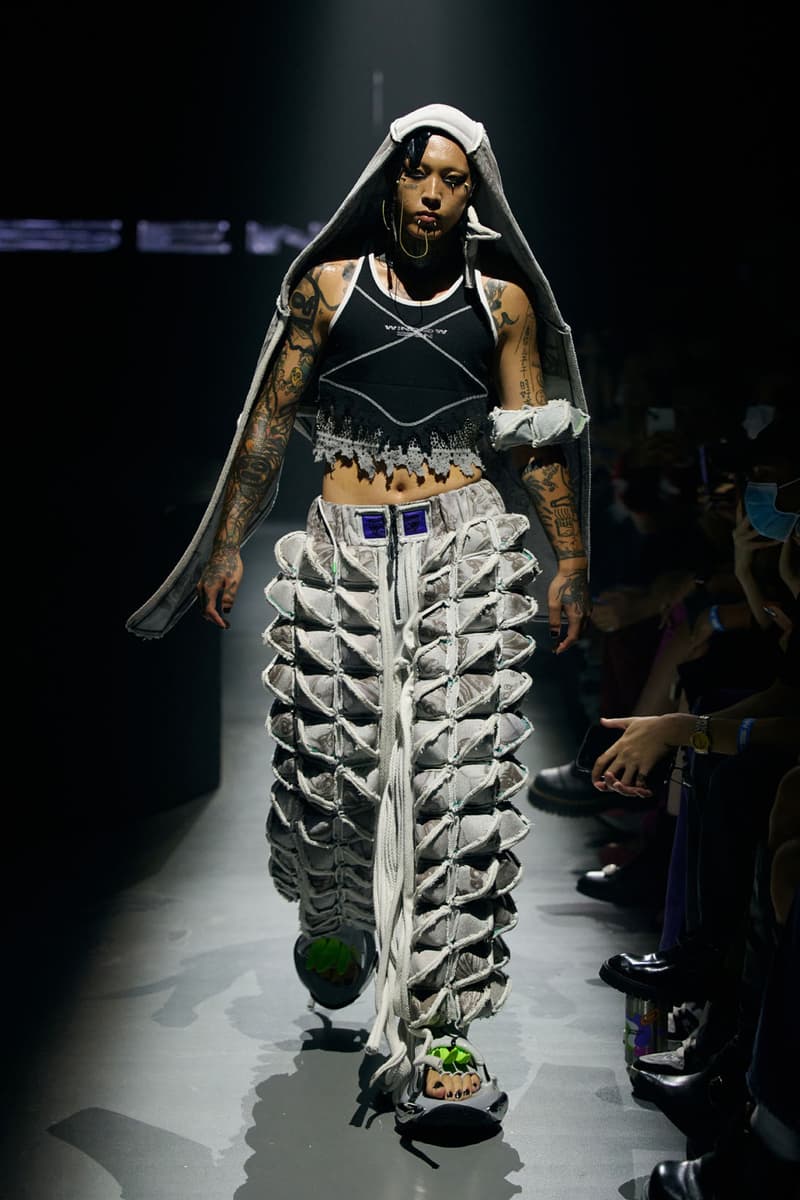 3 of 72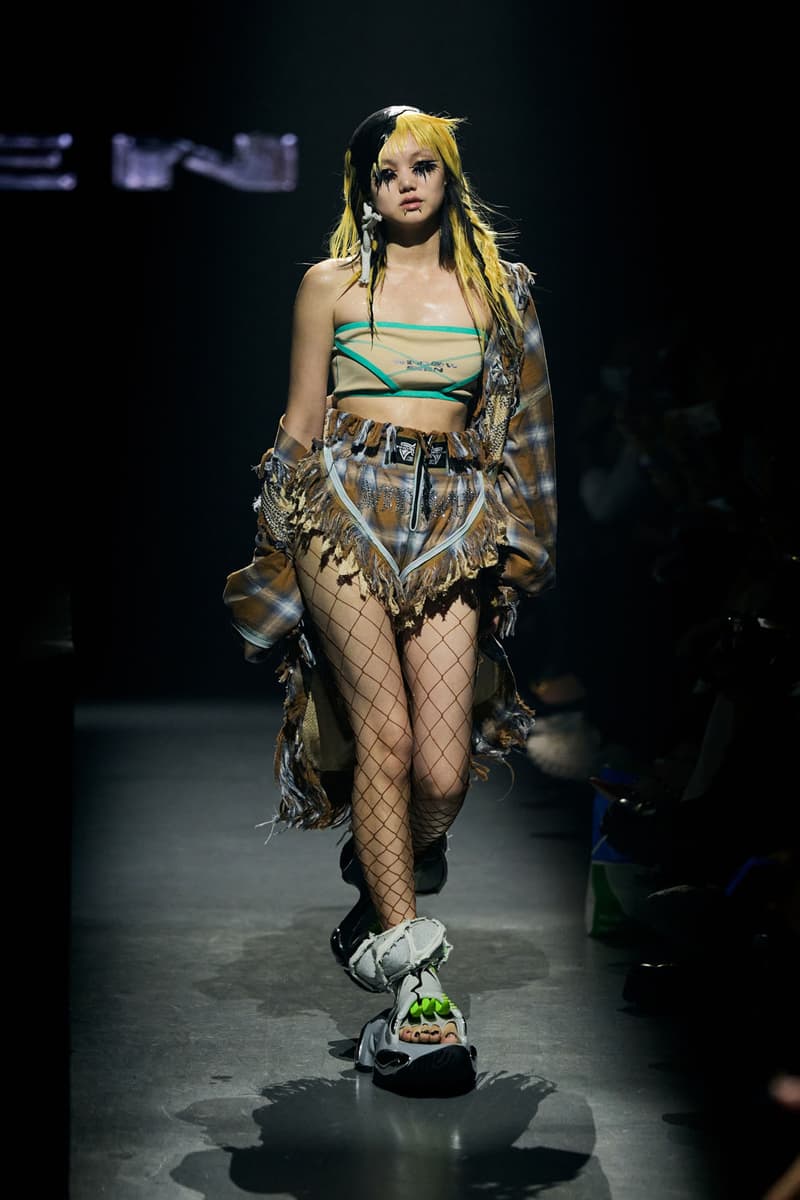 4 of 72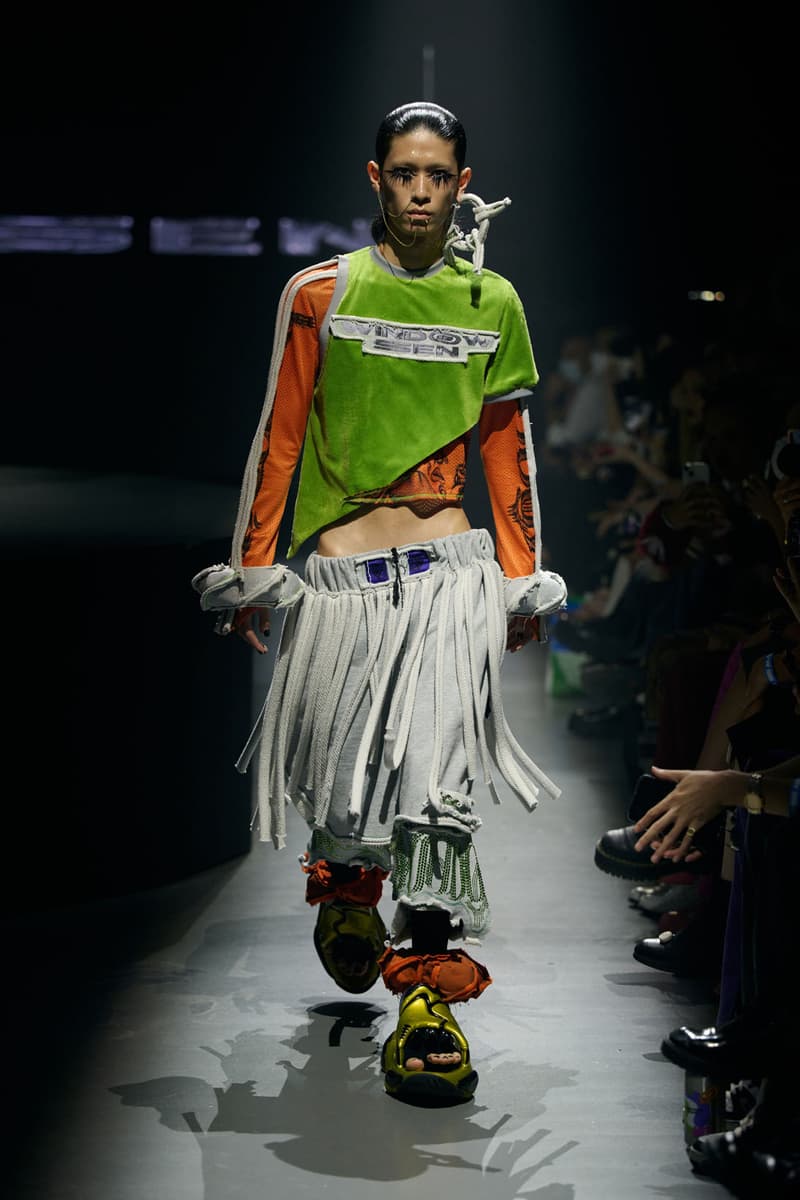 5 of 72
6 of 72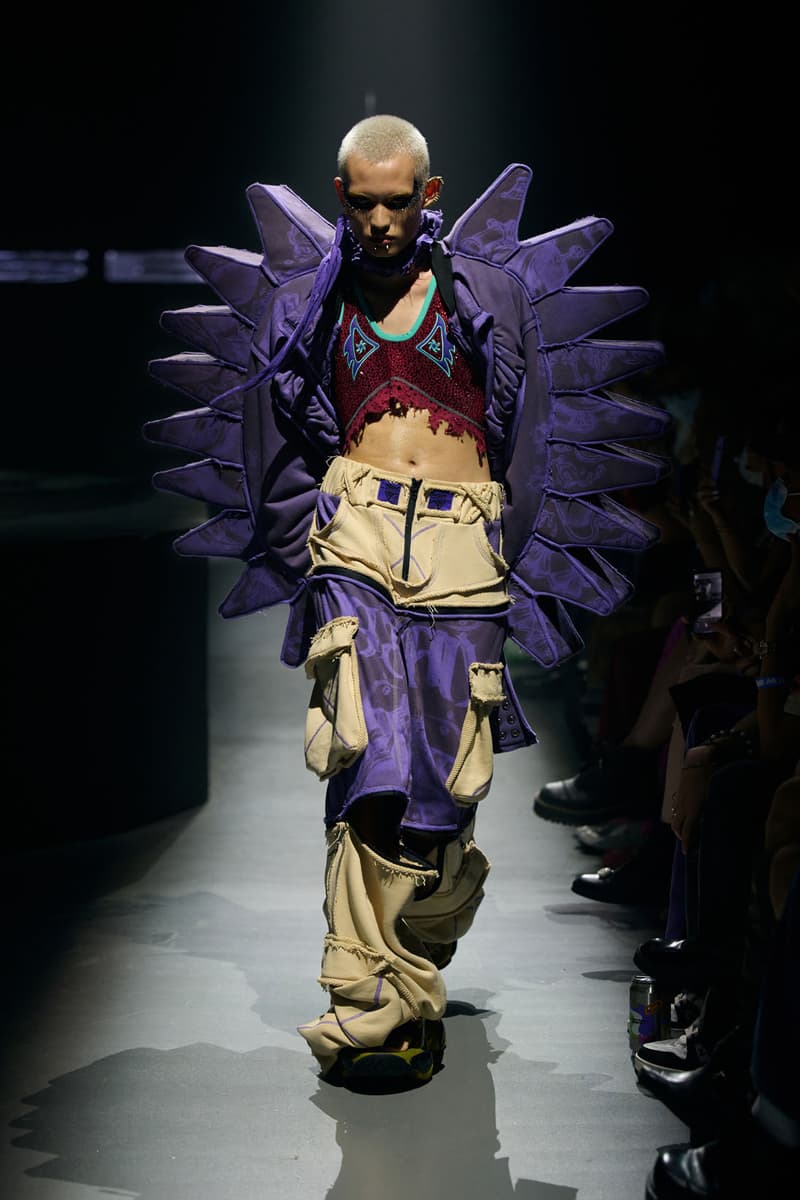 7 of 72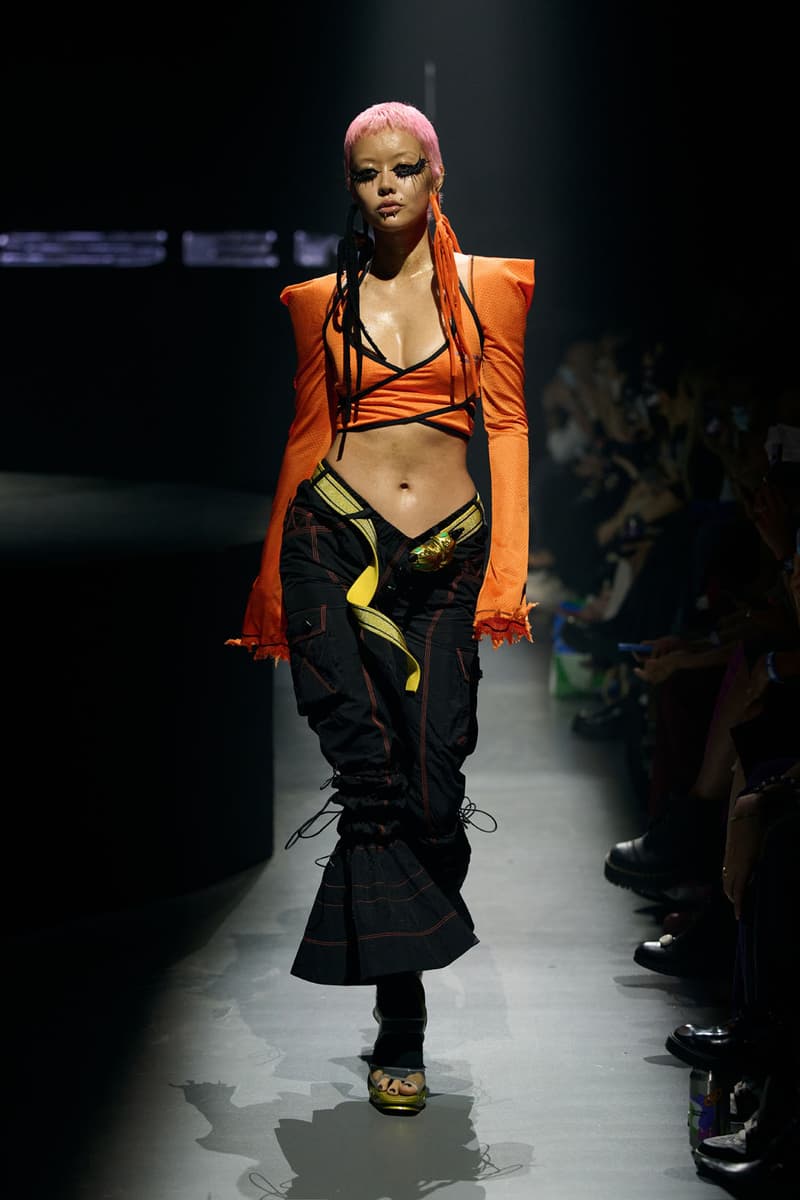 8 of 72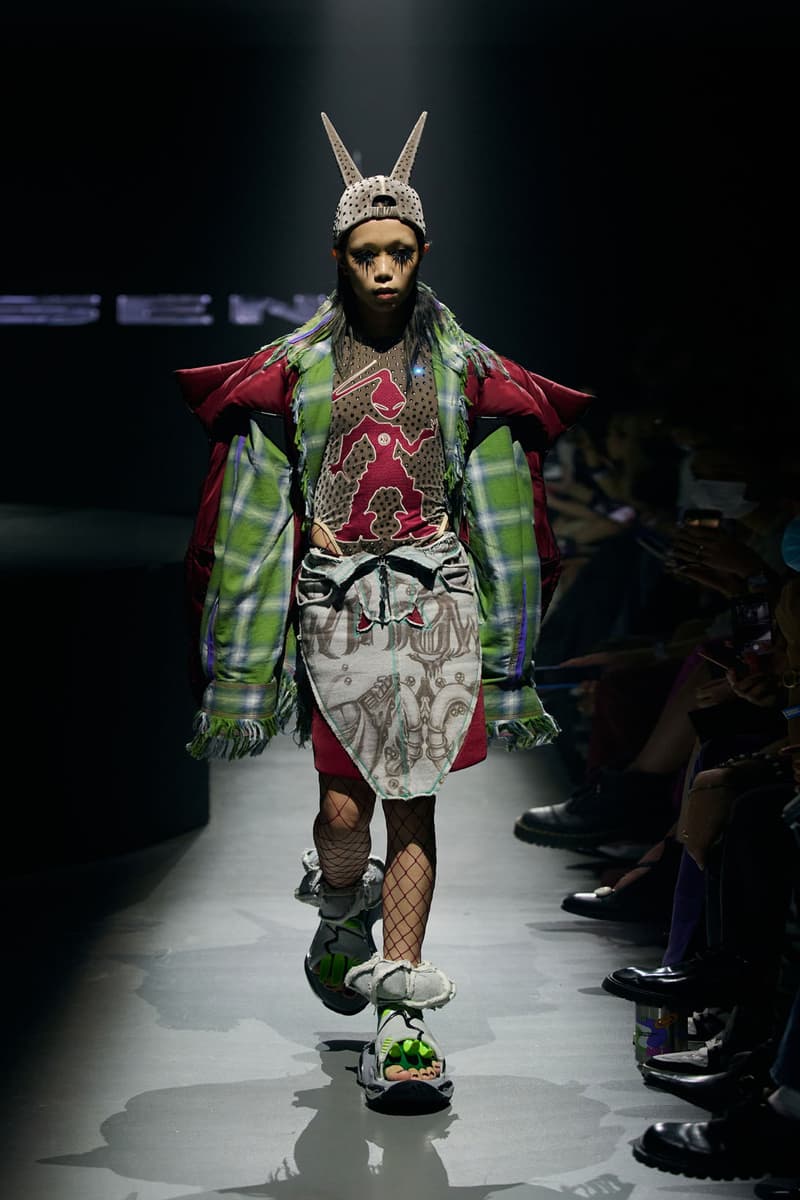 9 of 72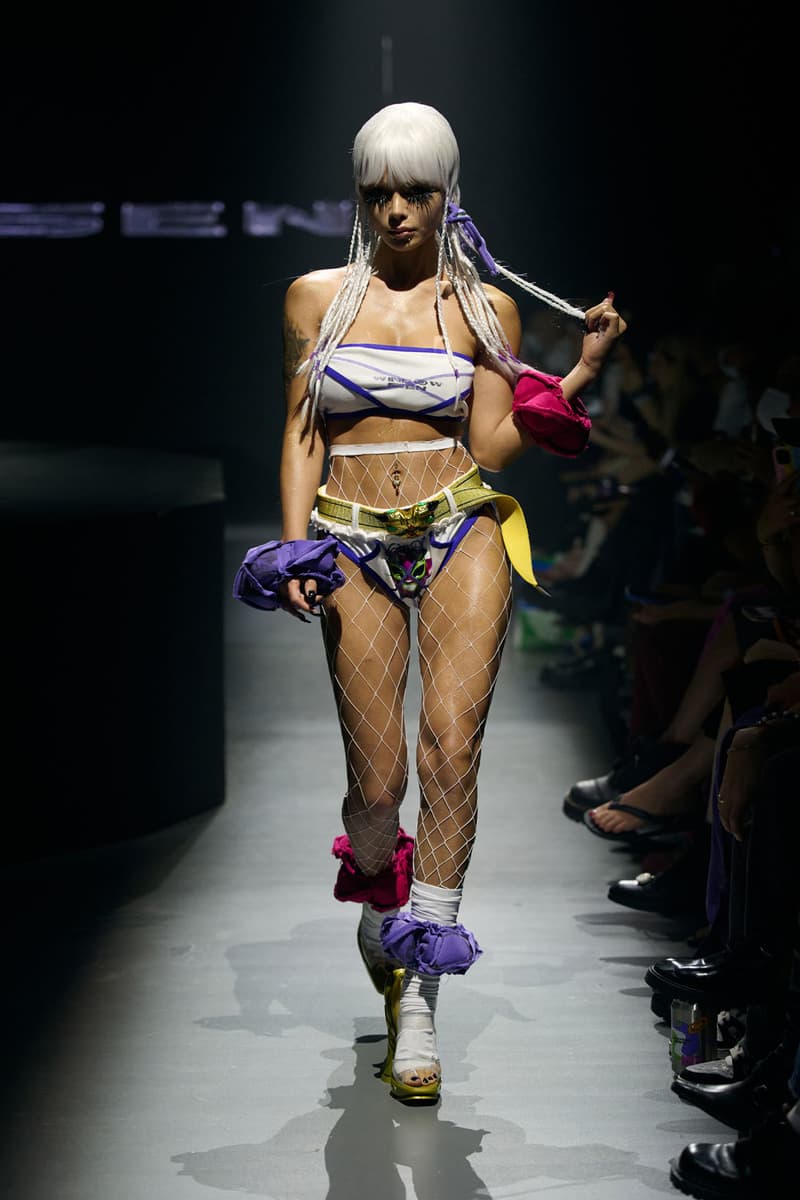 10 of 72
11 of 72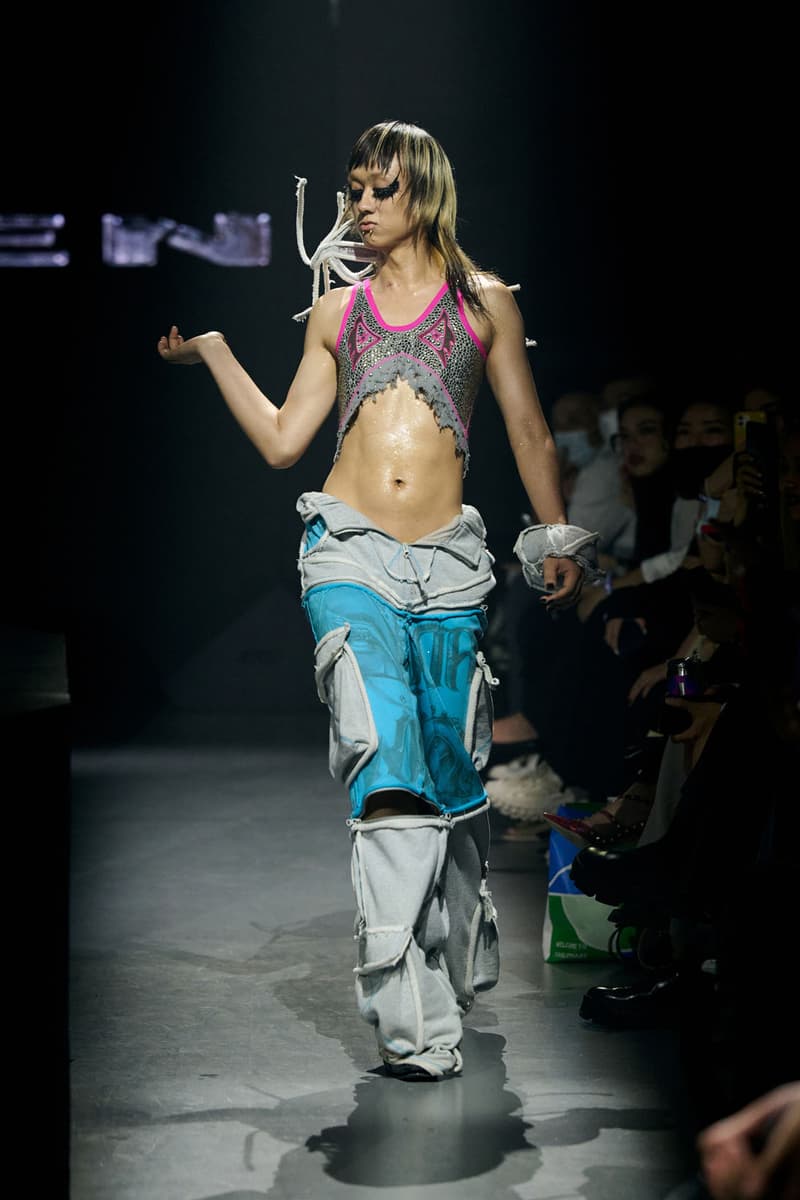 12 of 72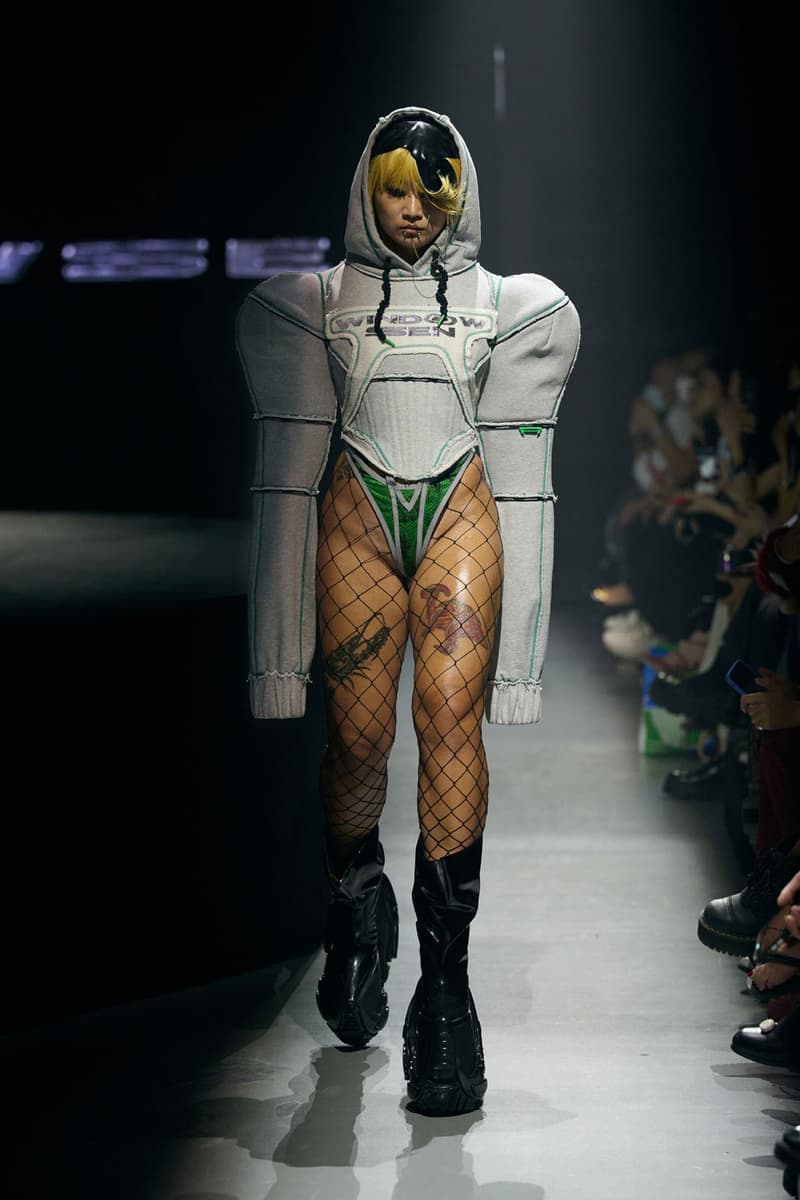 13 of 72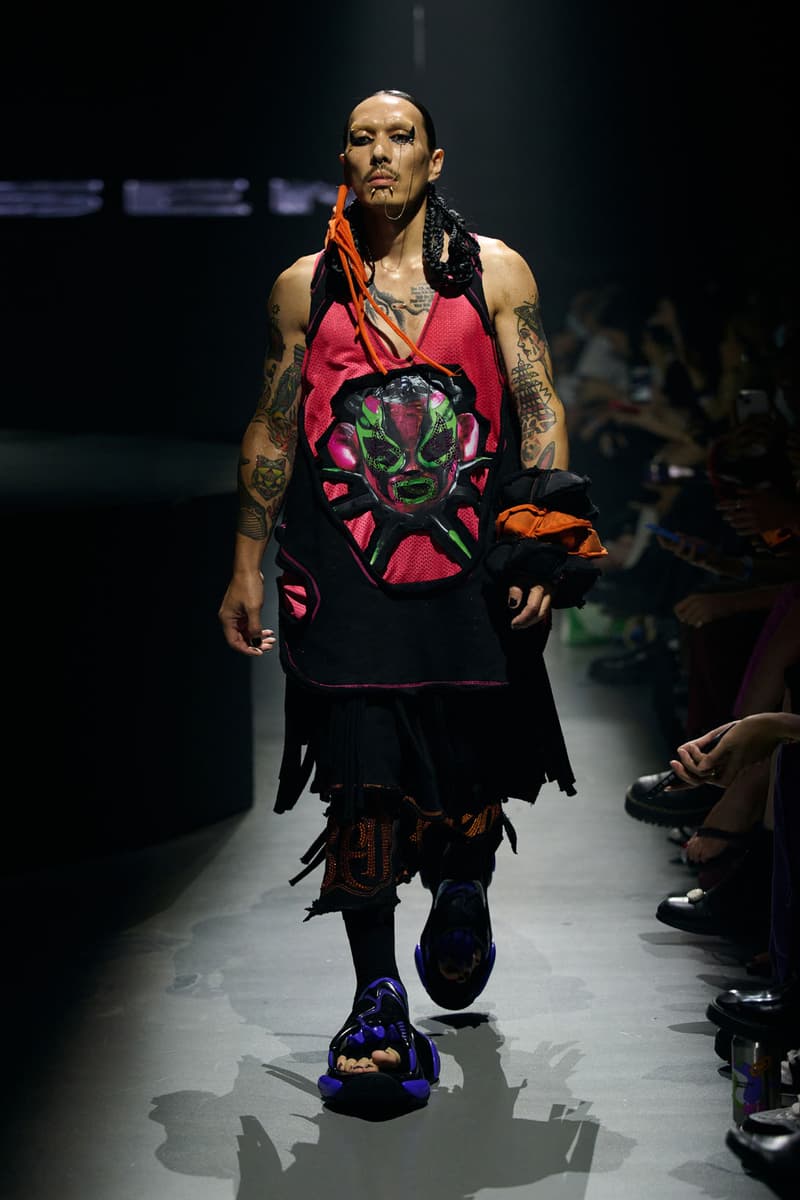 14 of 72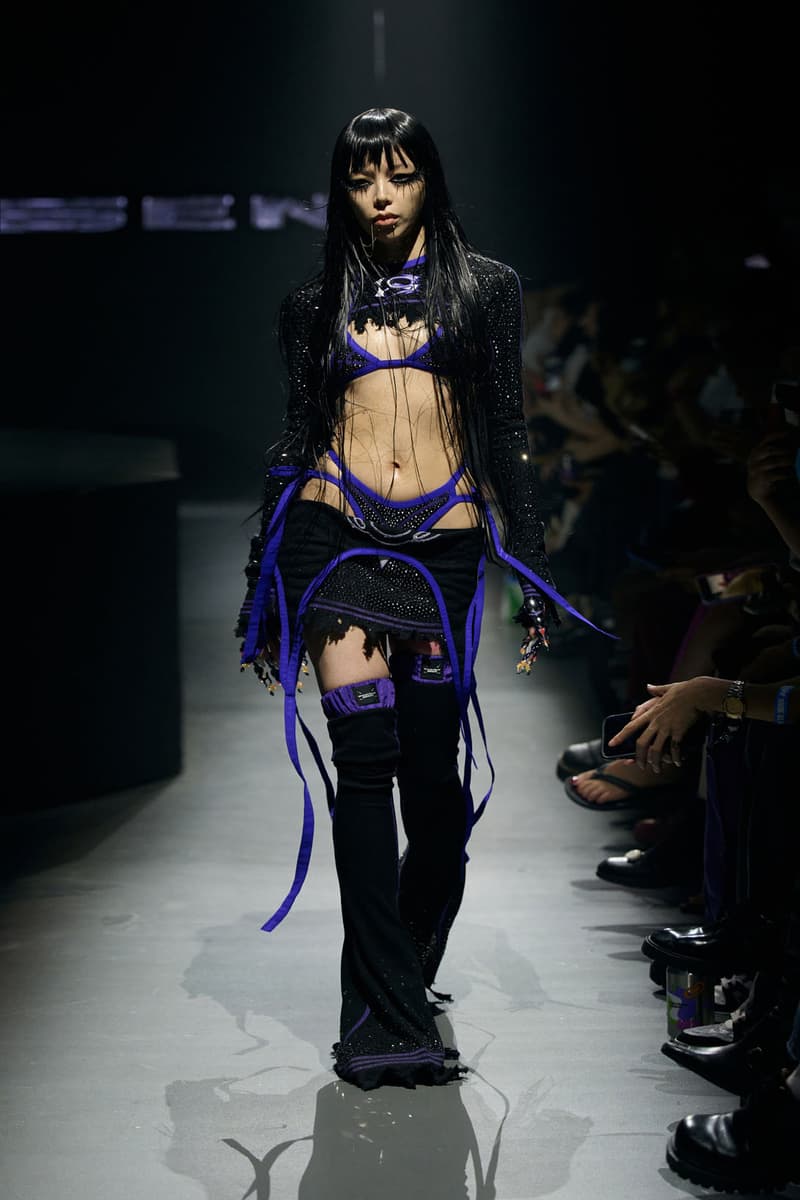 15 of 72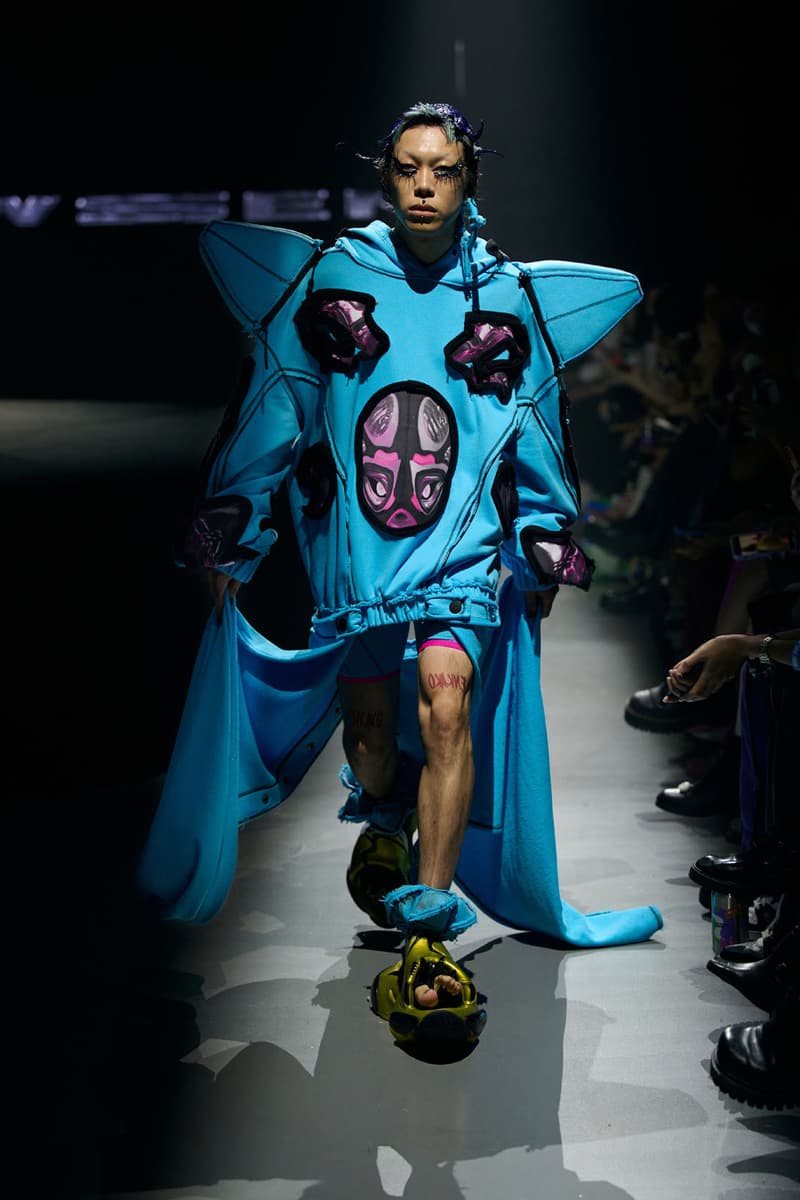 16 of 72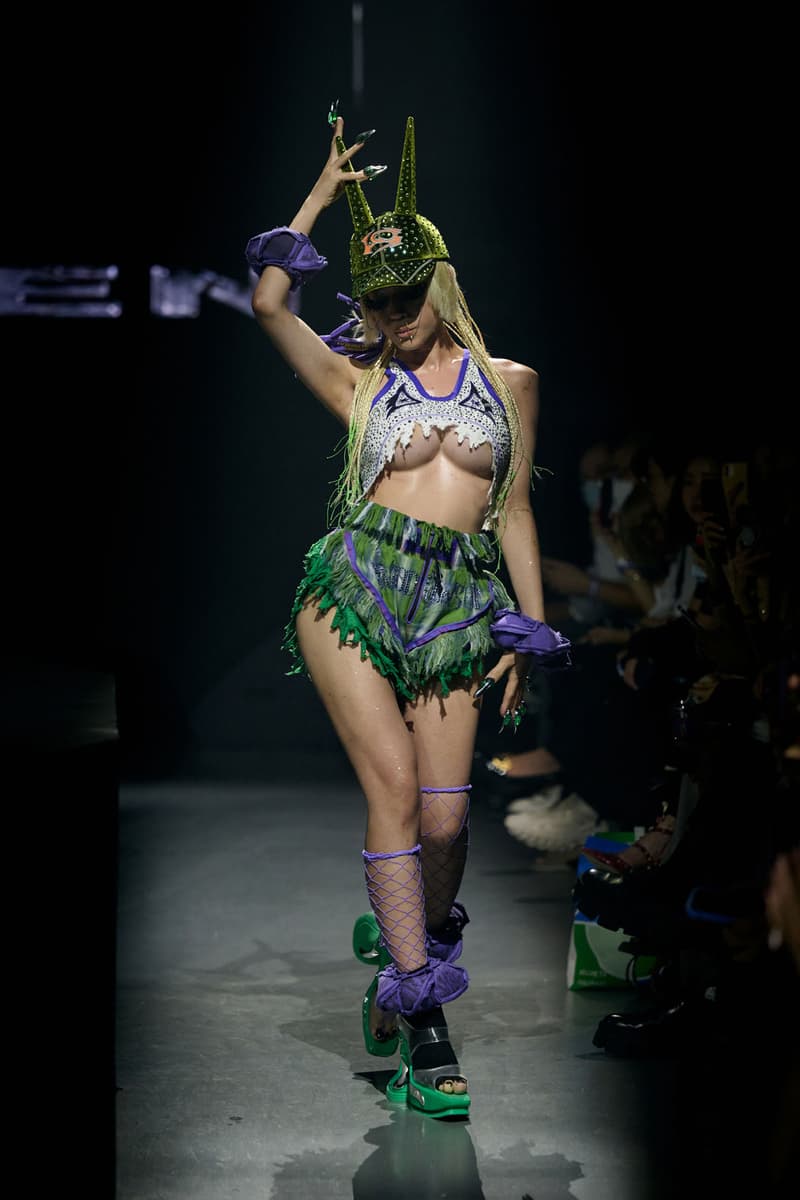 17 of 72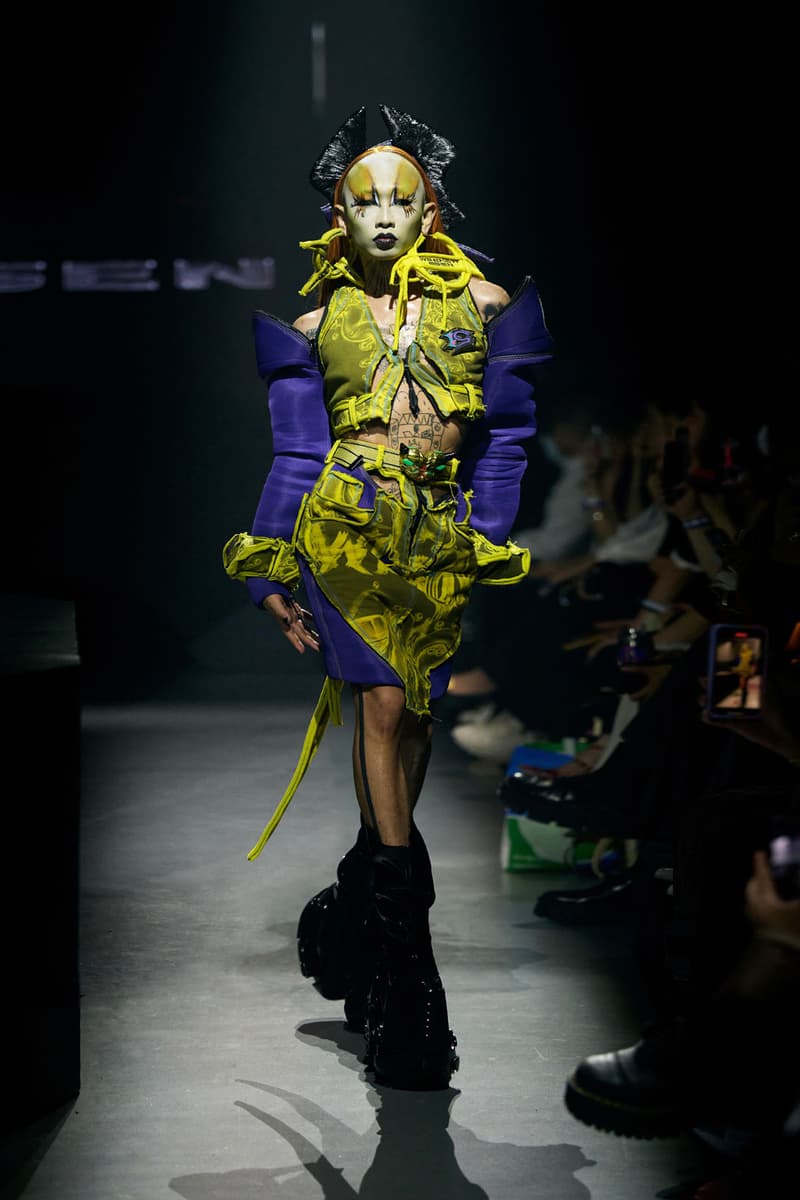 18 of 72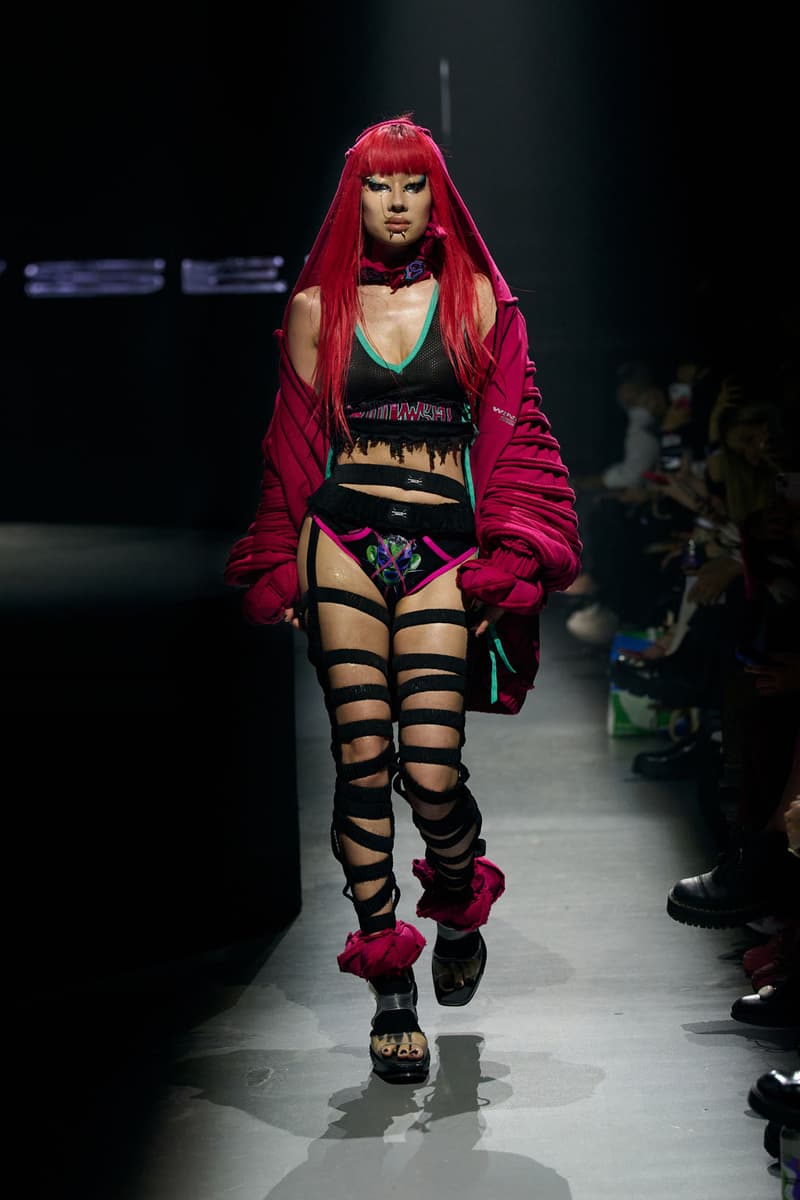 19 of 72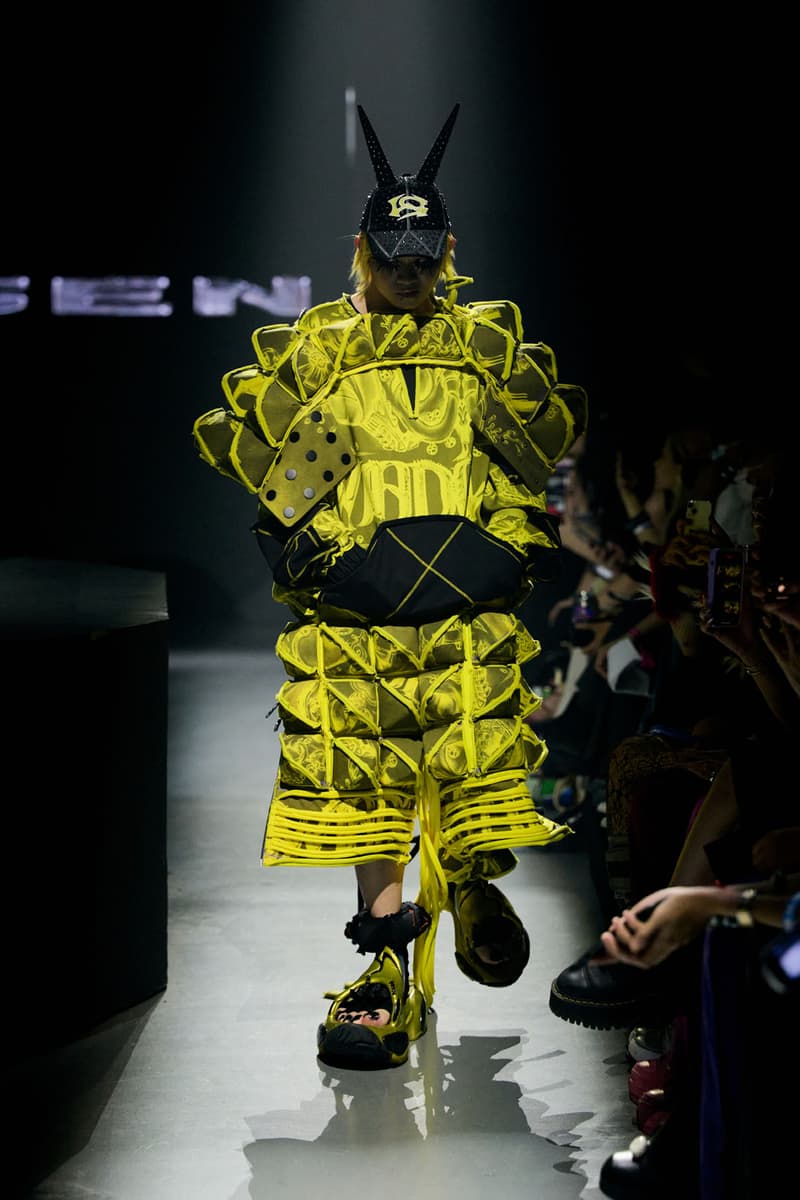 20 of 72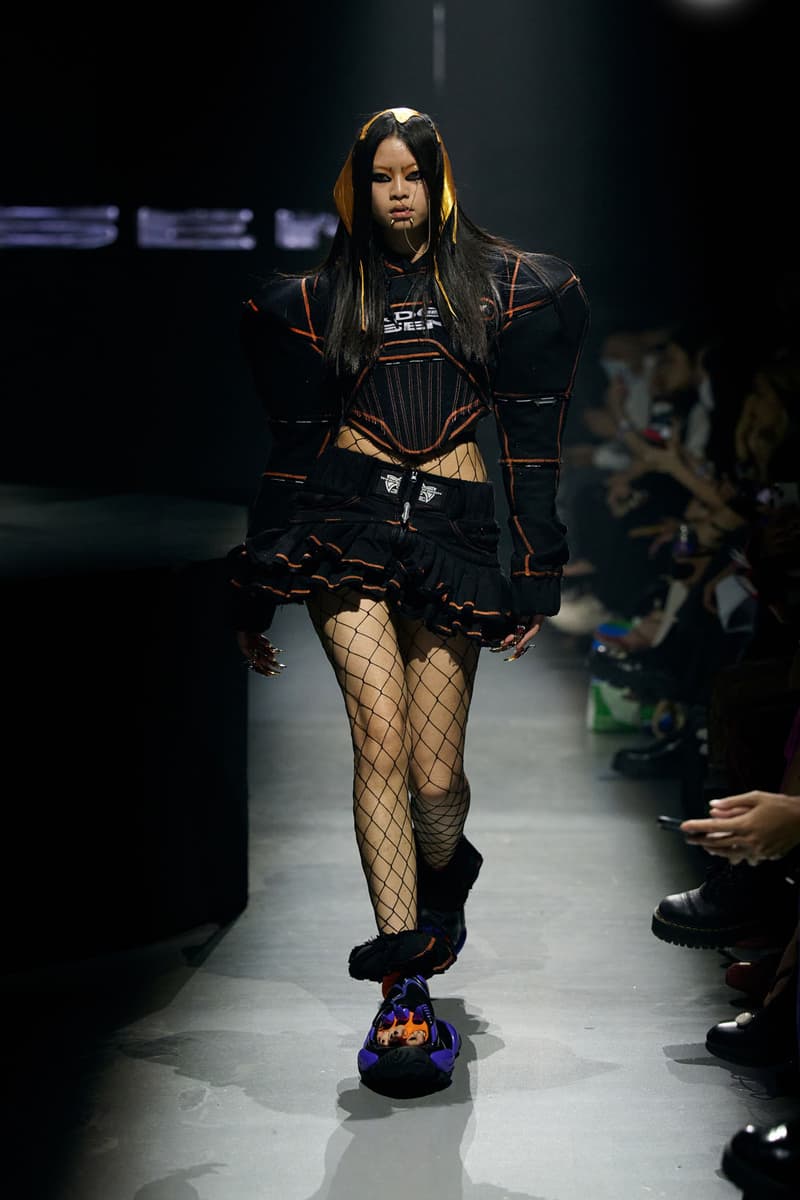 21 of 72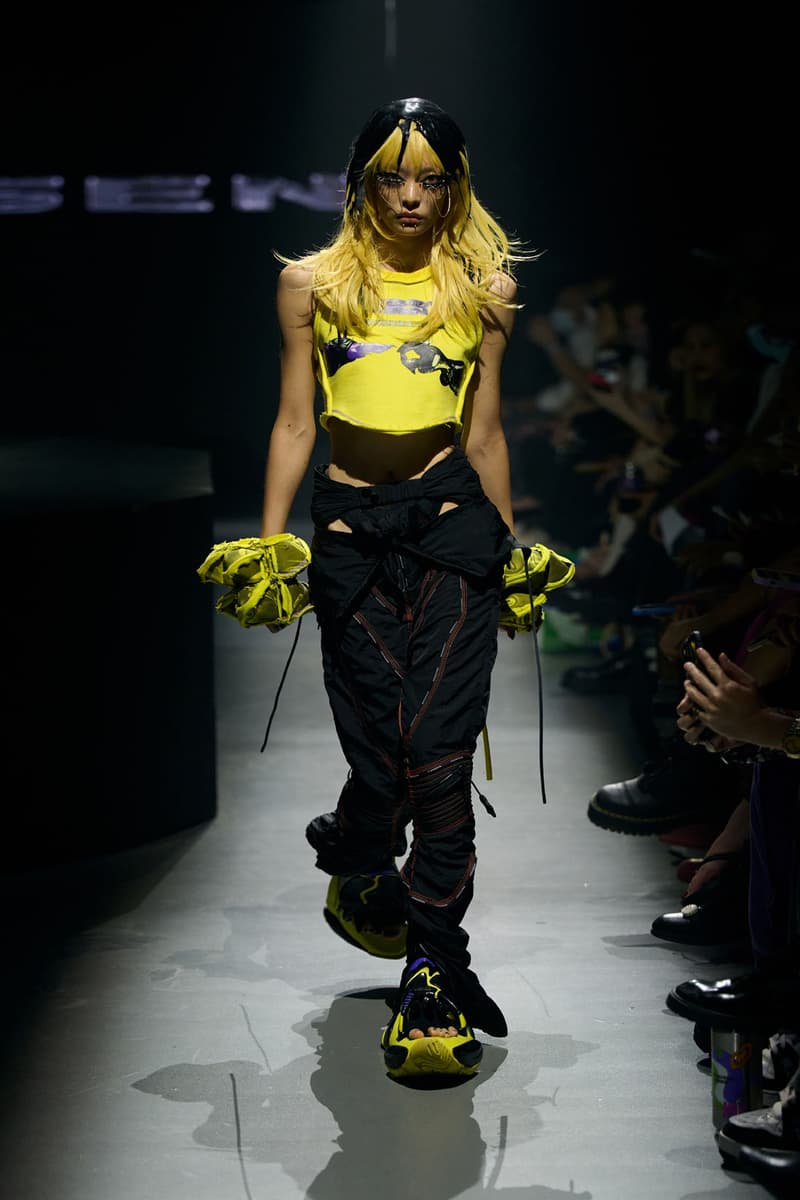 22 of 72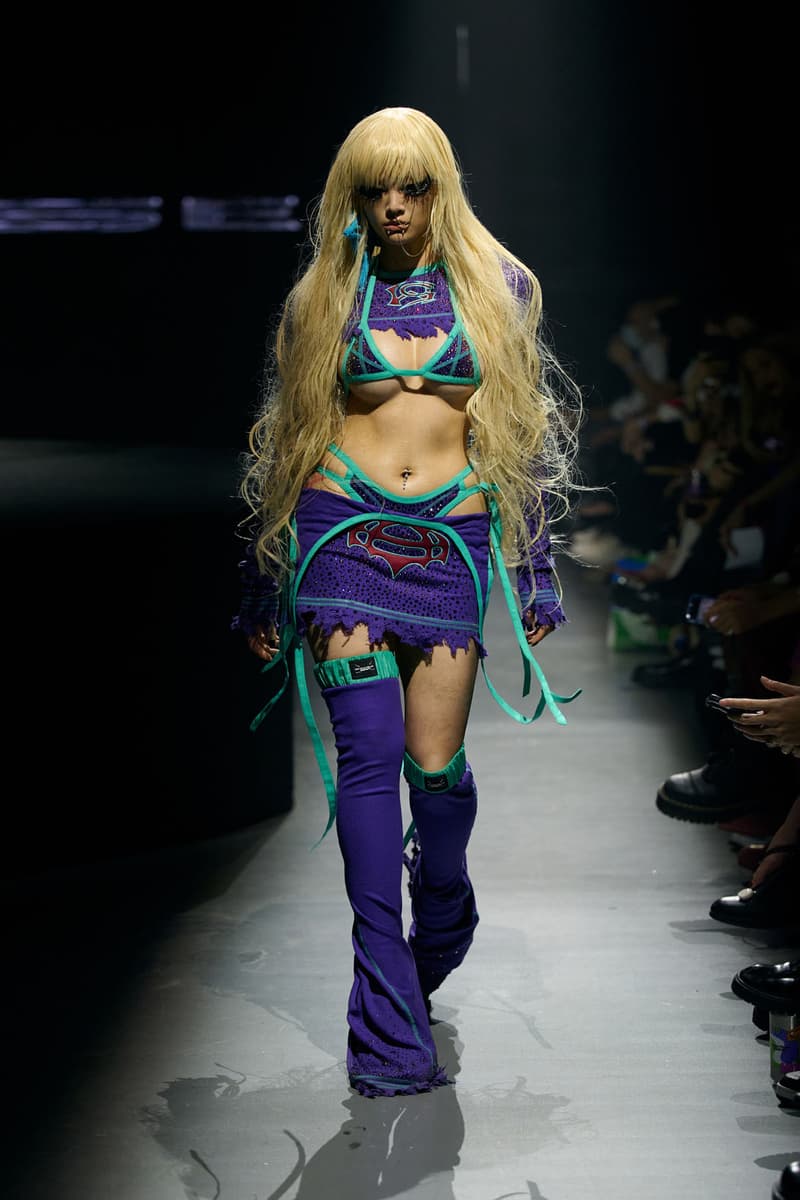 23 of 72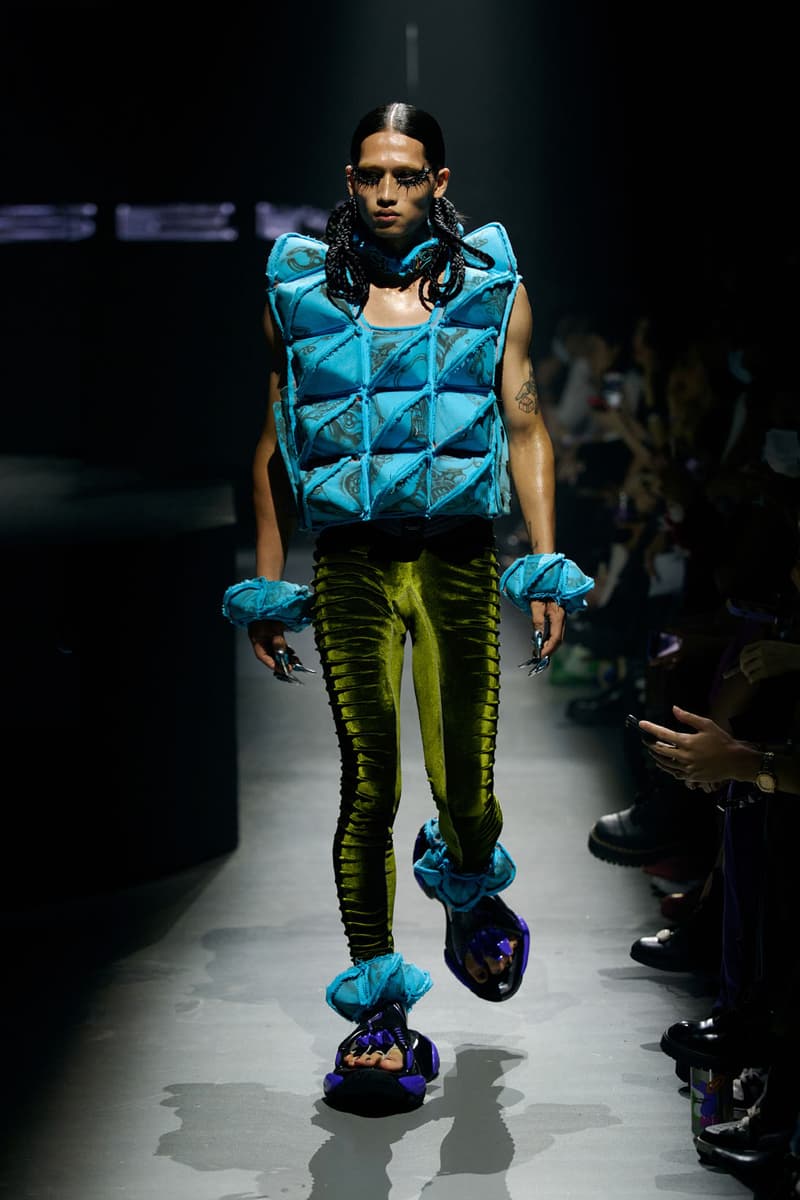 24 of 72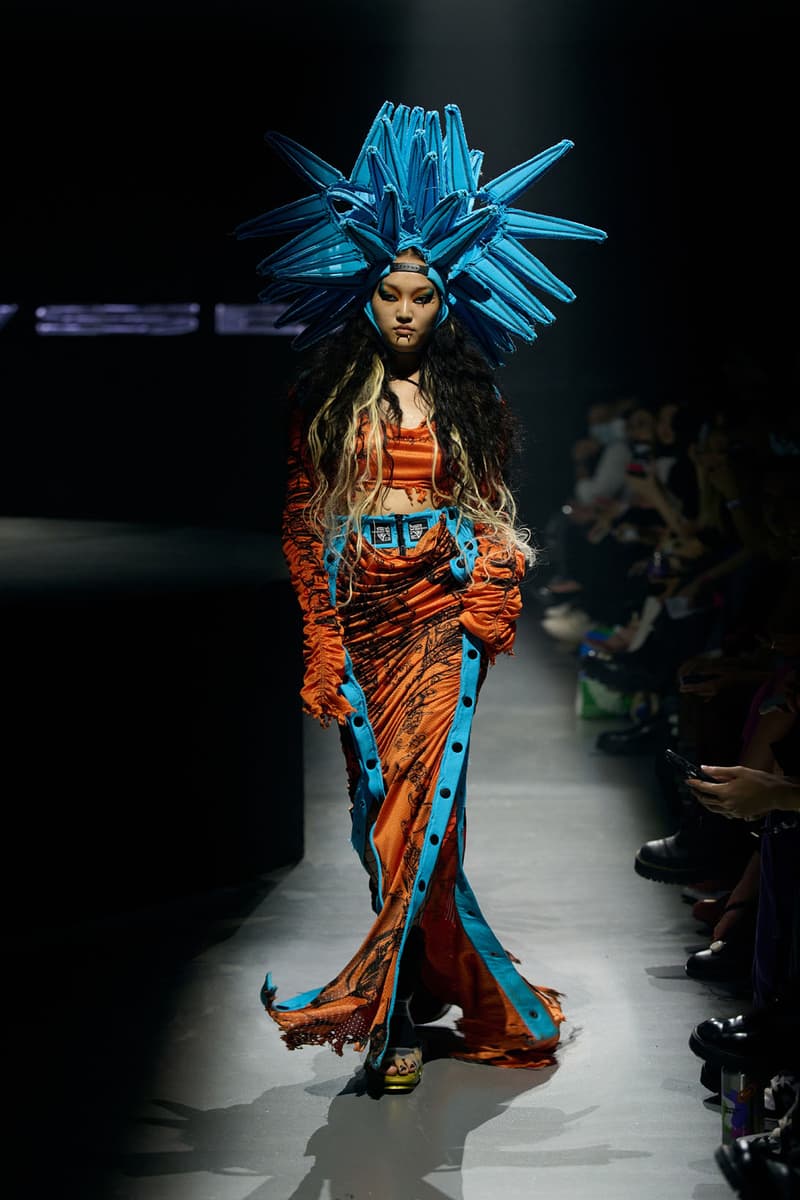 25 of 72
26 of 72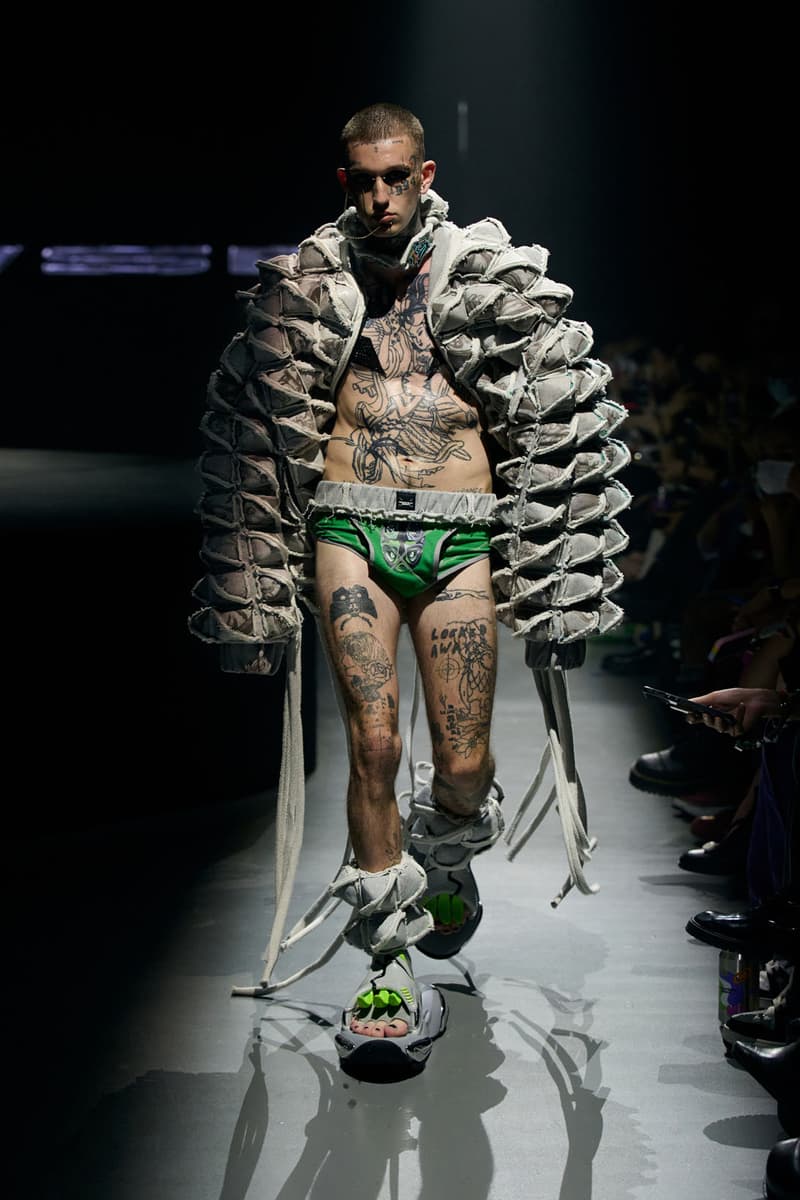 27 of 72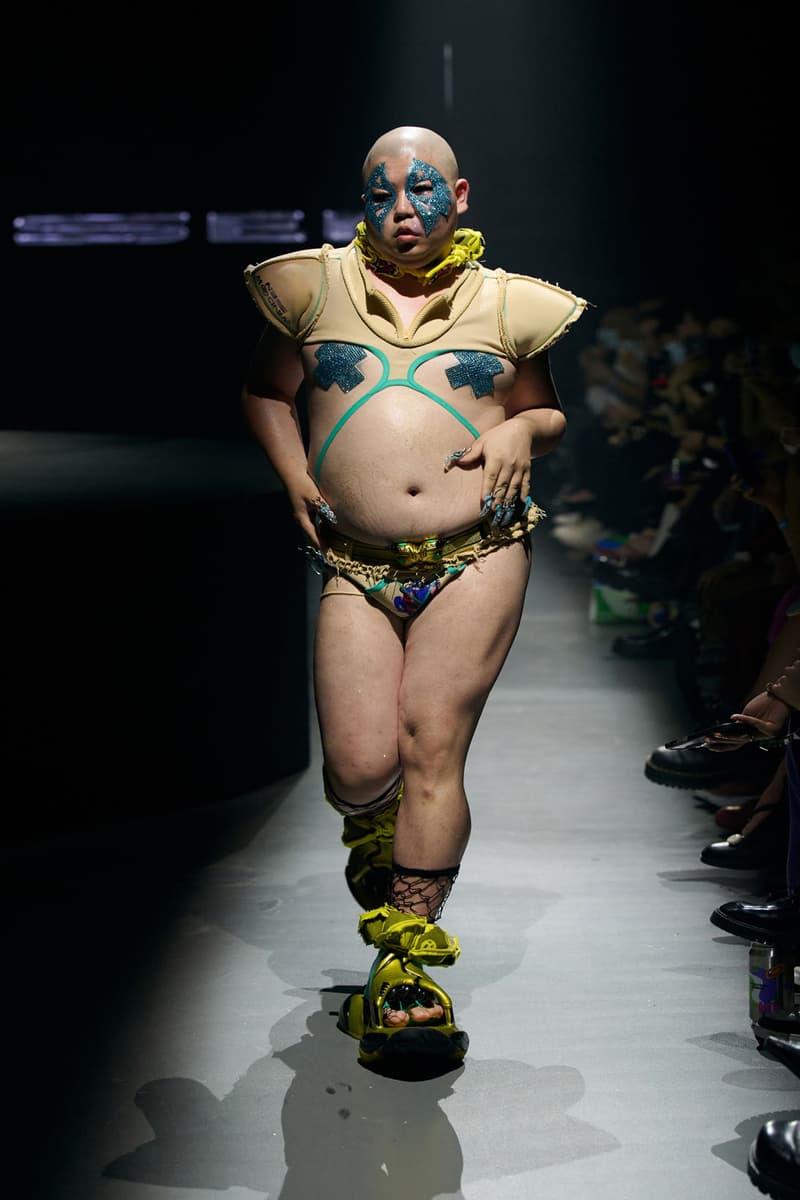 28 of 72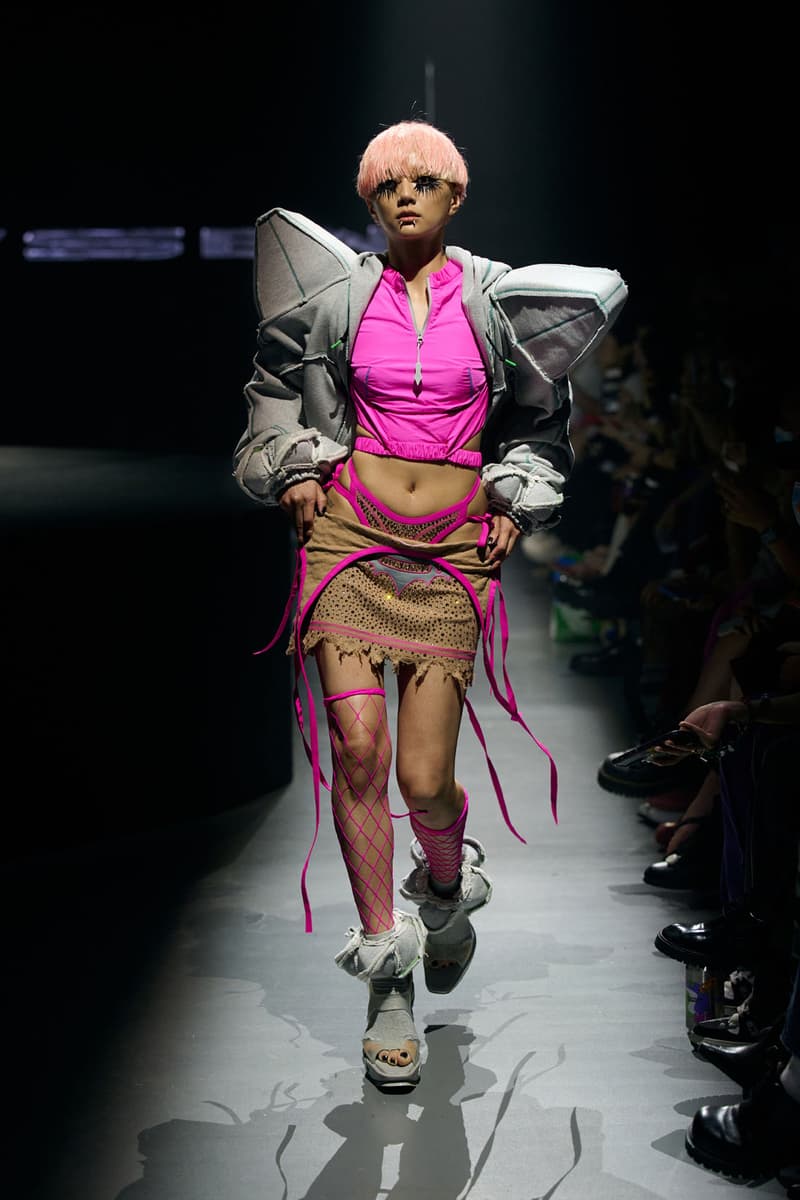 29 of 72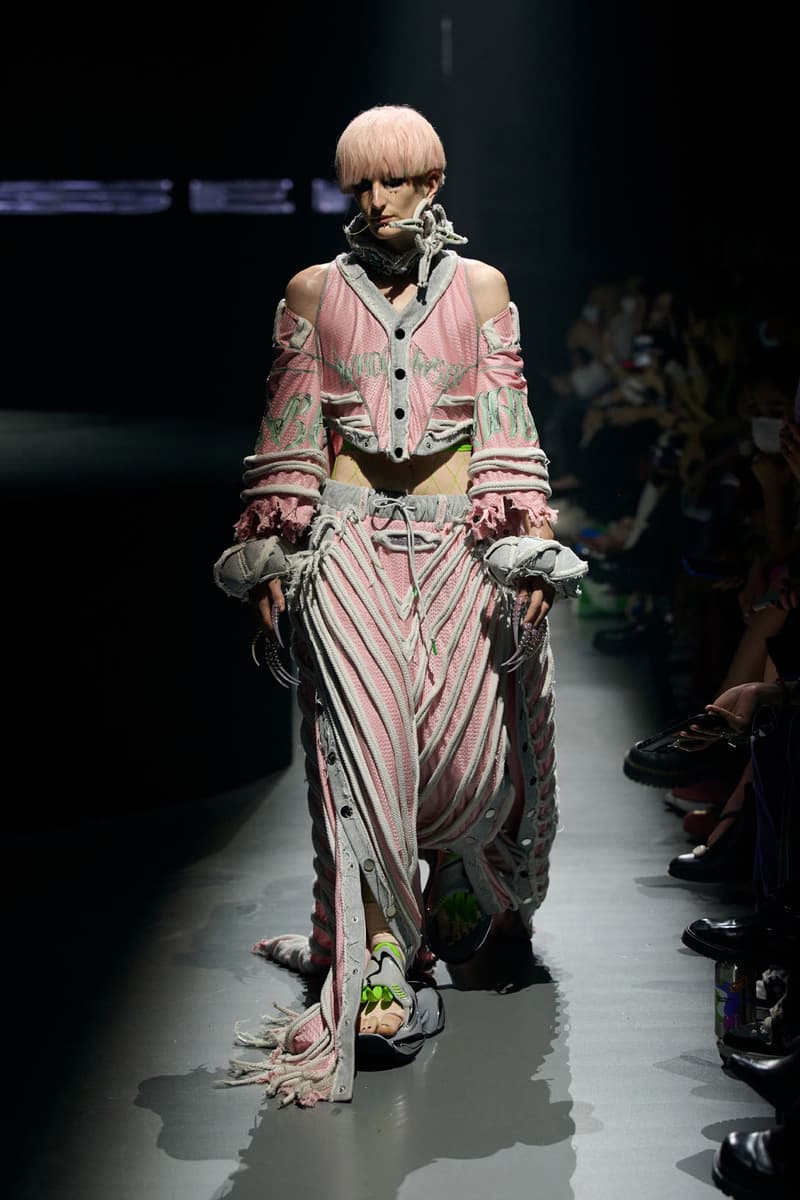 30 of 72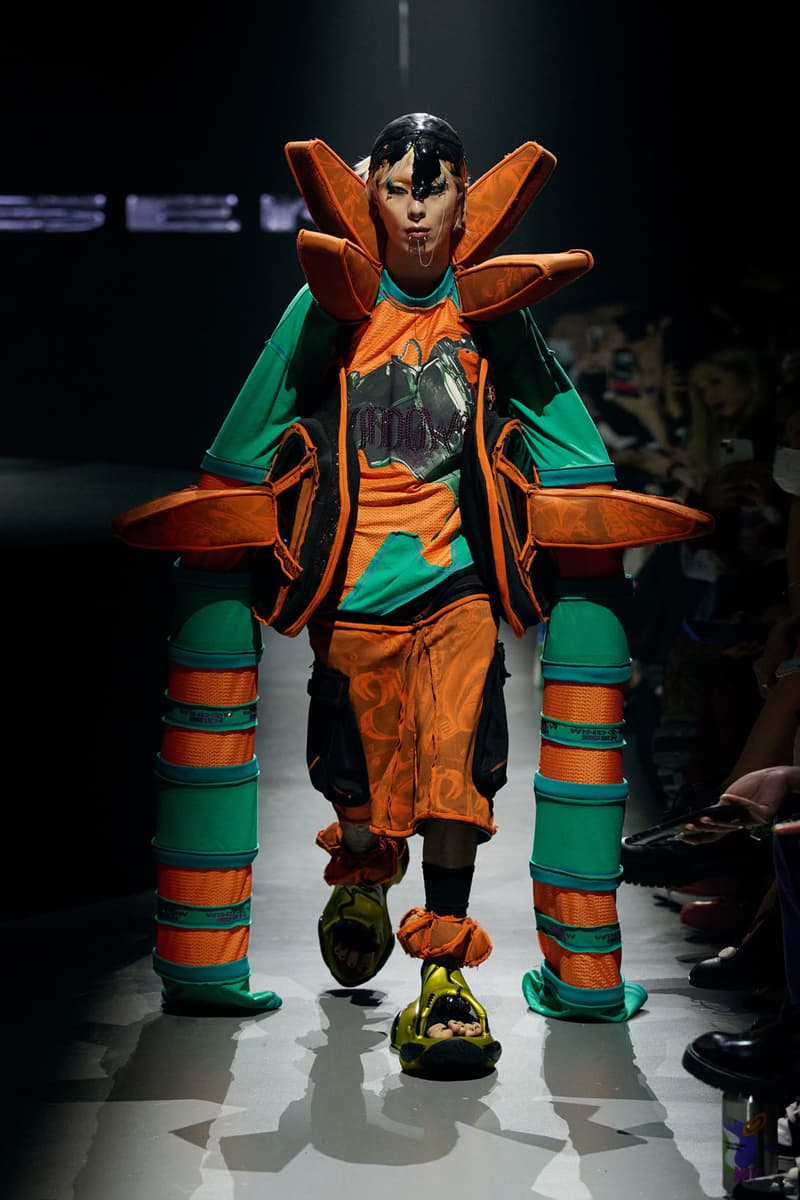 31 of 72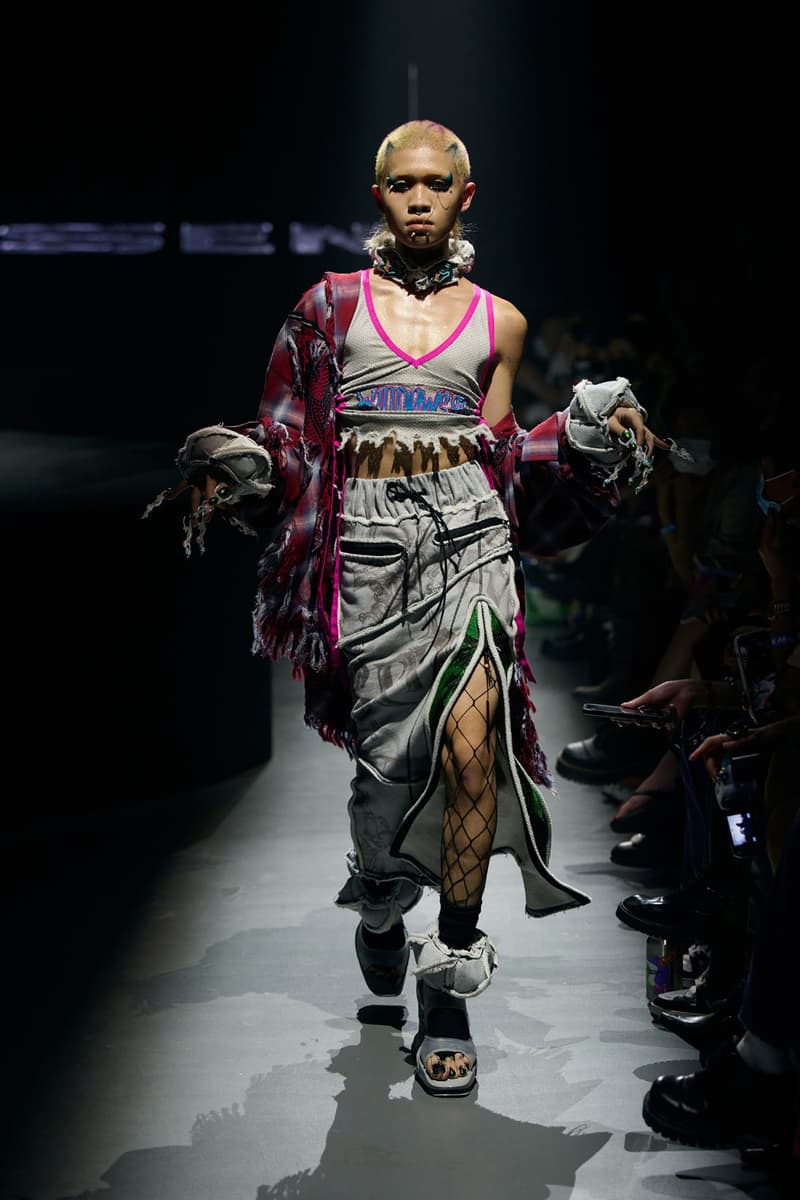 32 of 72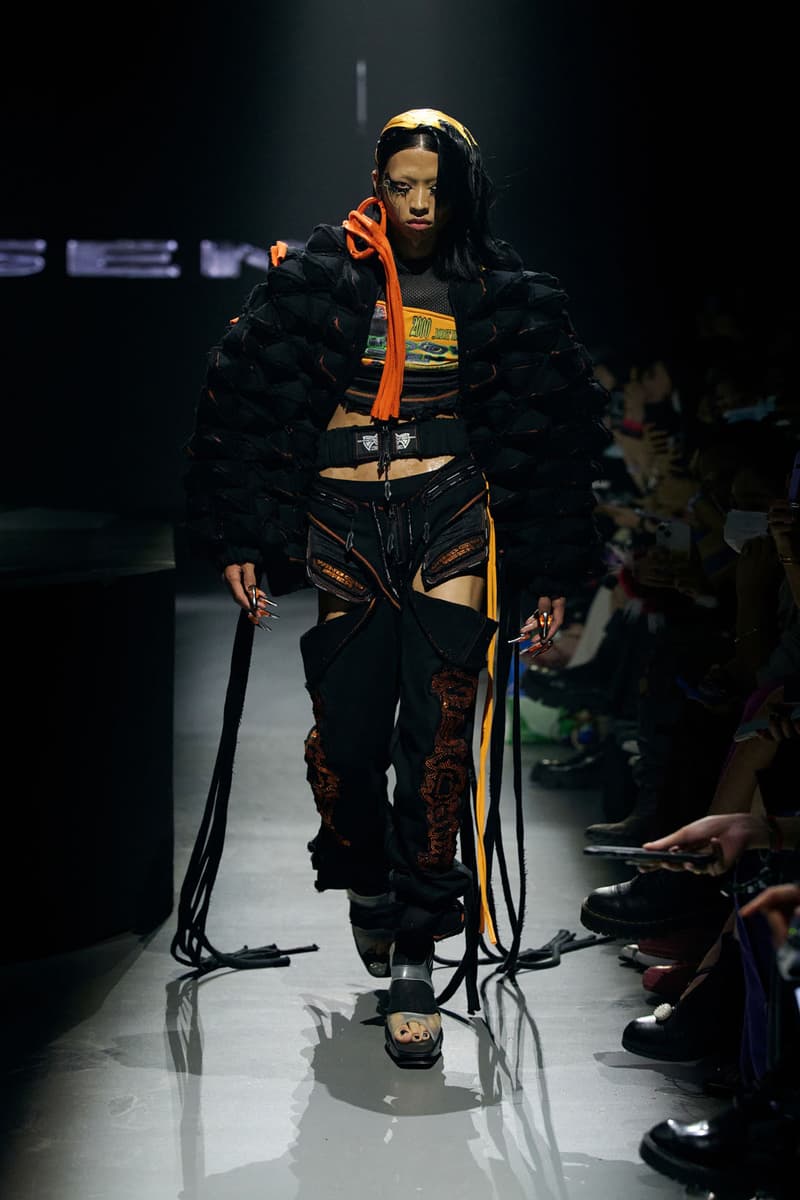 33 of 72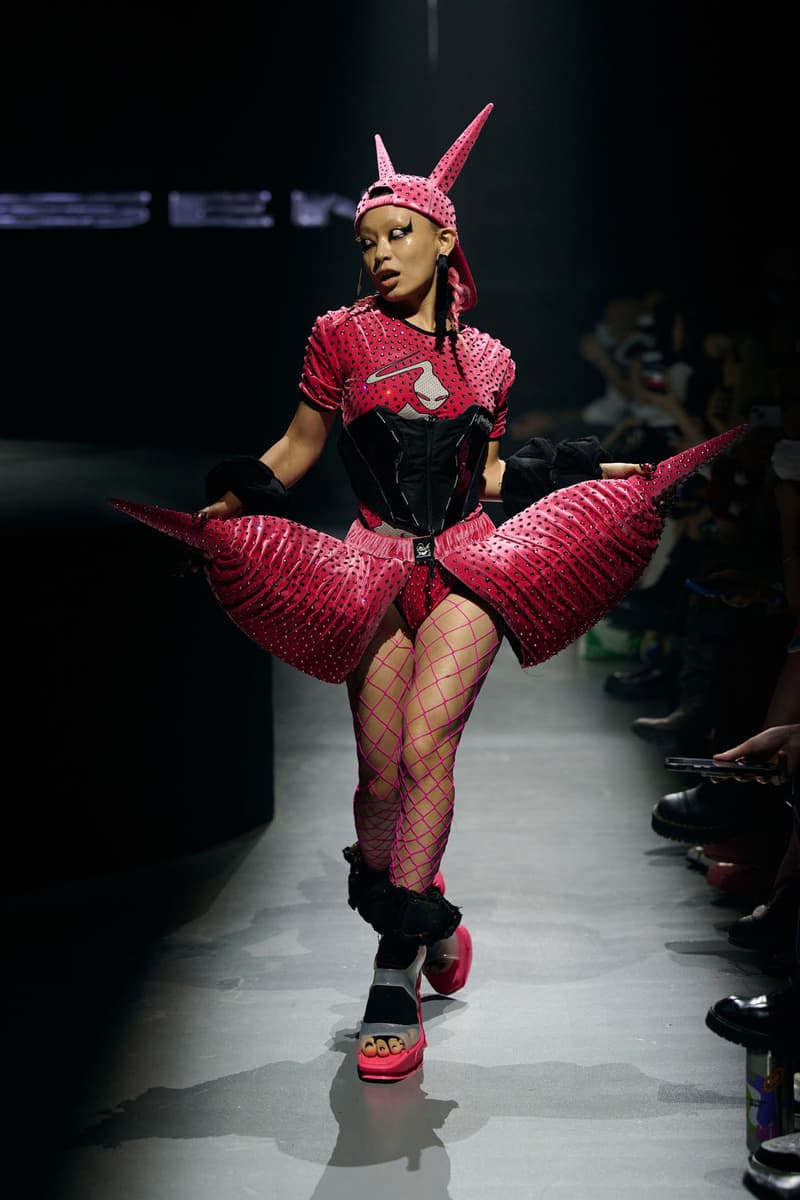 34 of 72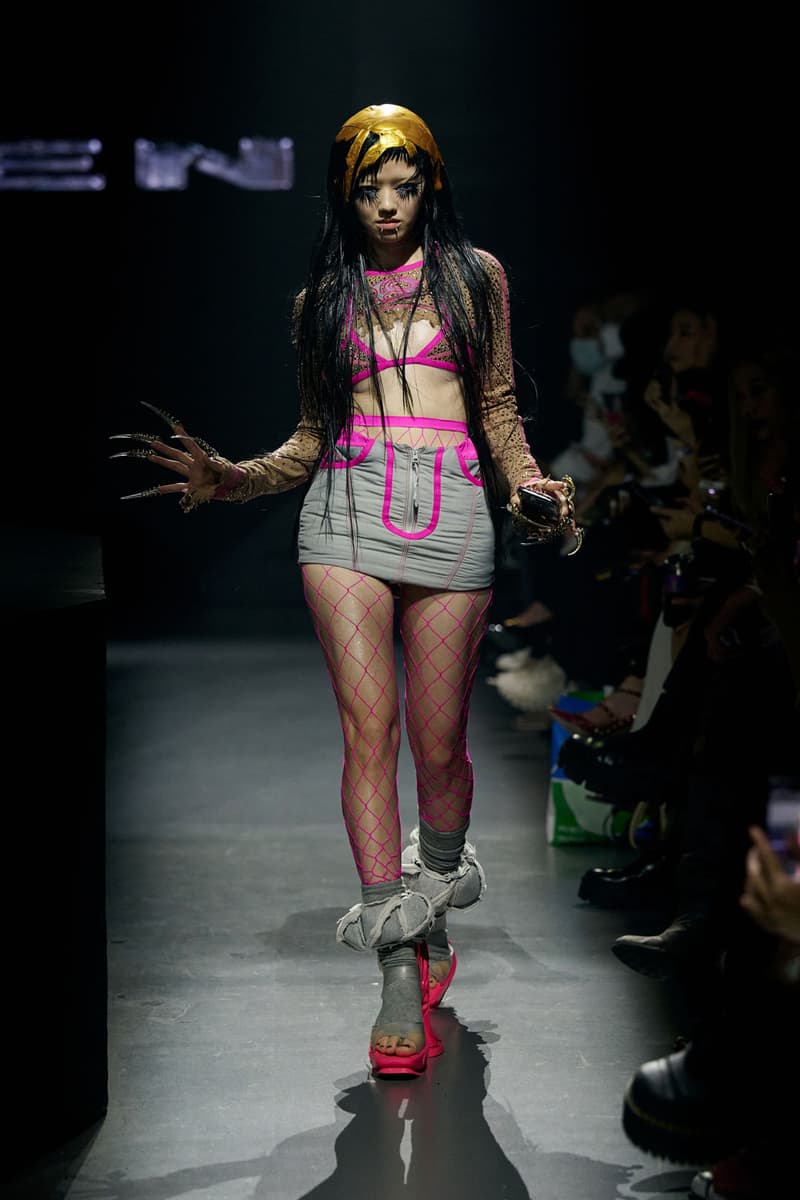 35 of 72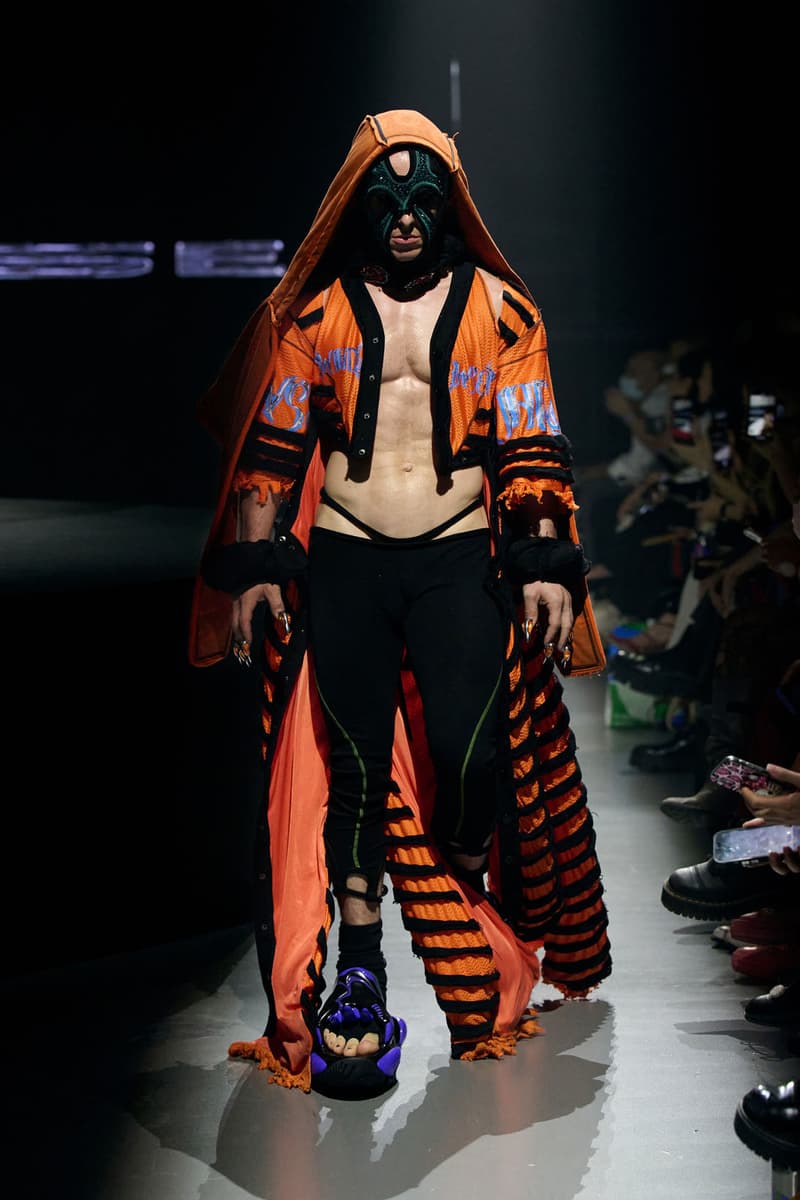 36 of 72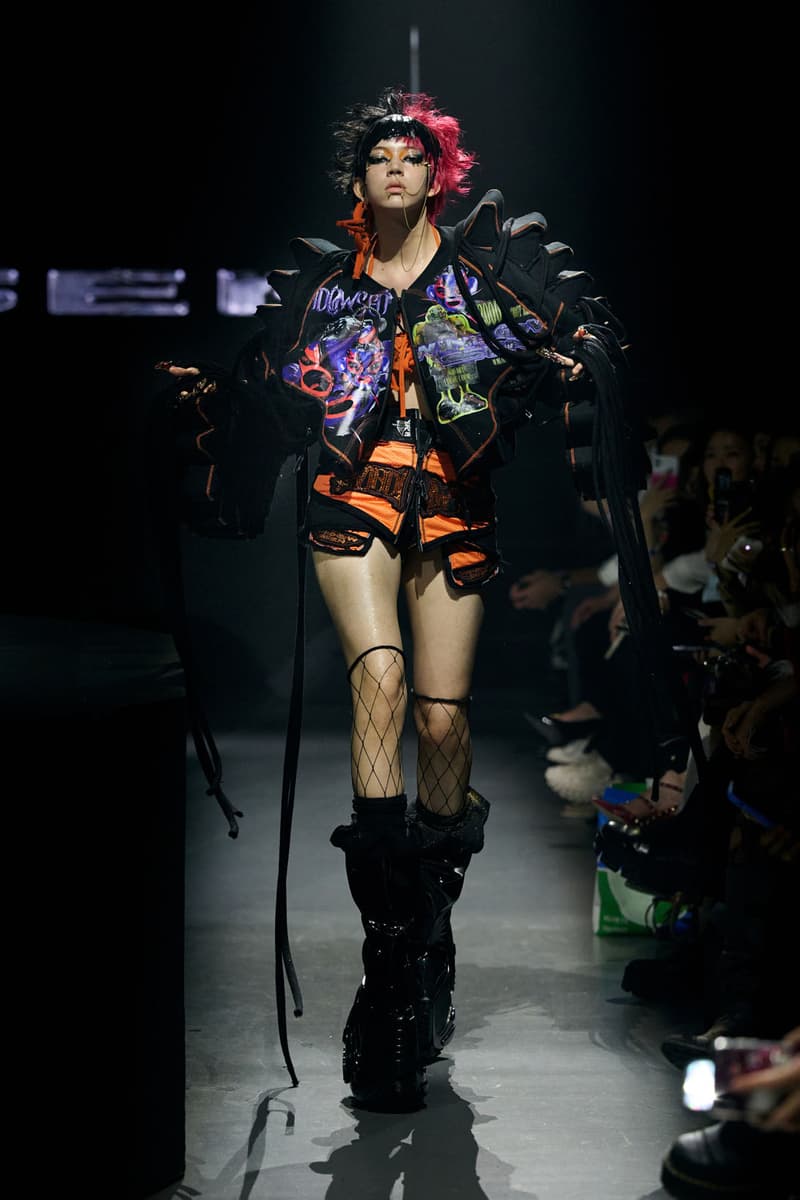 37 of 72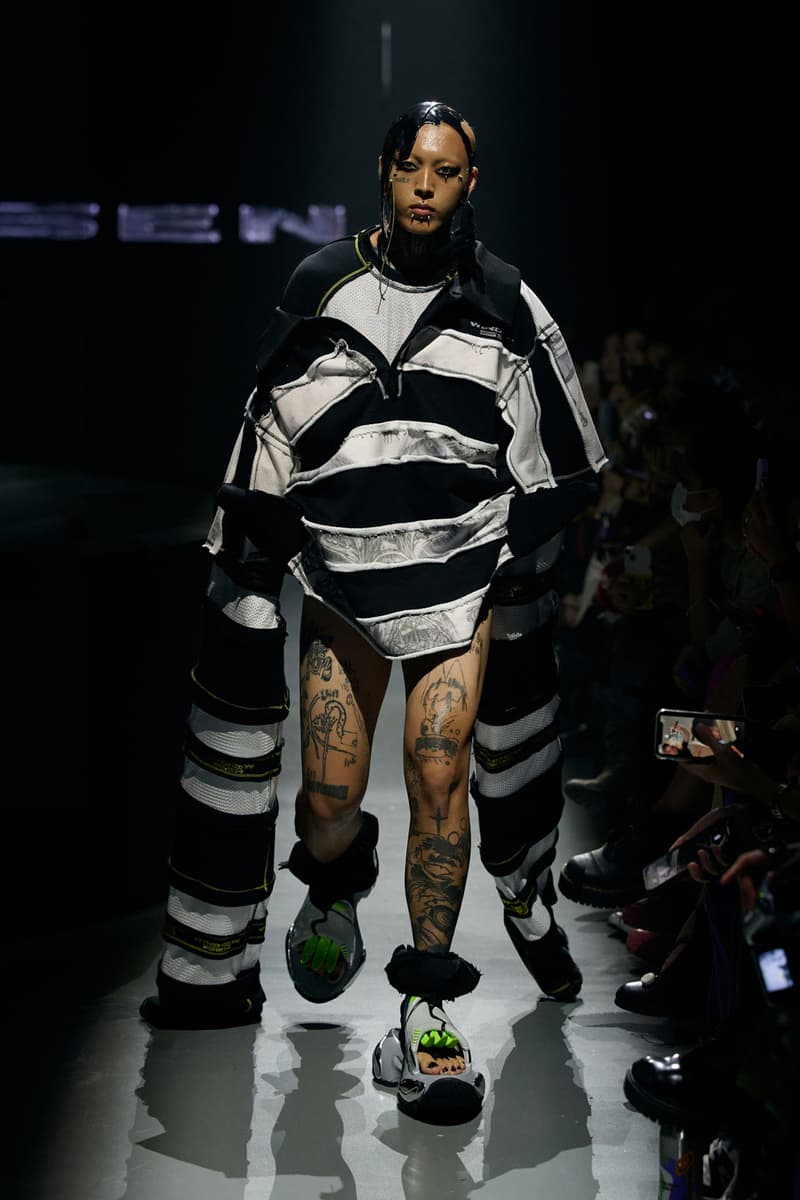 38 of 72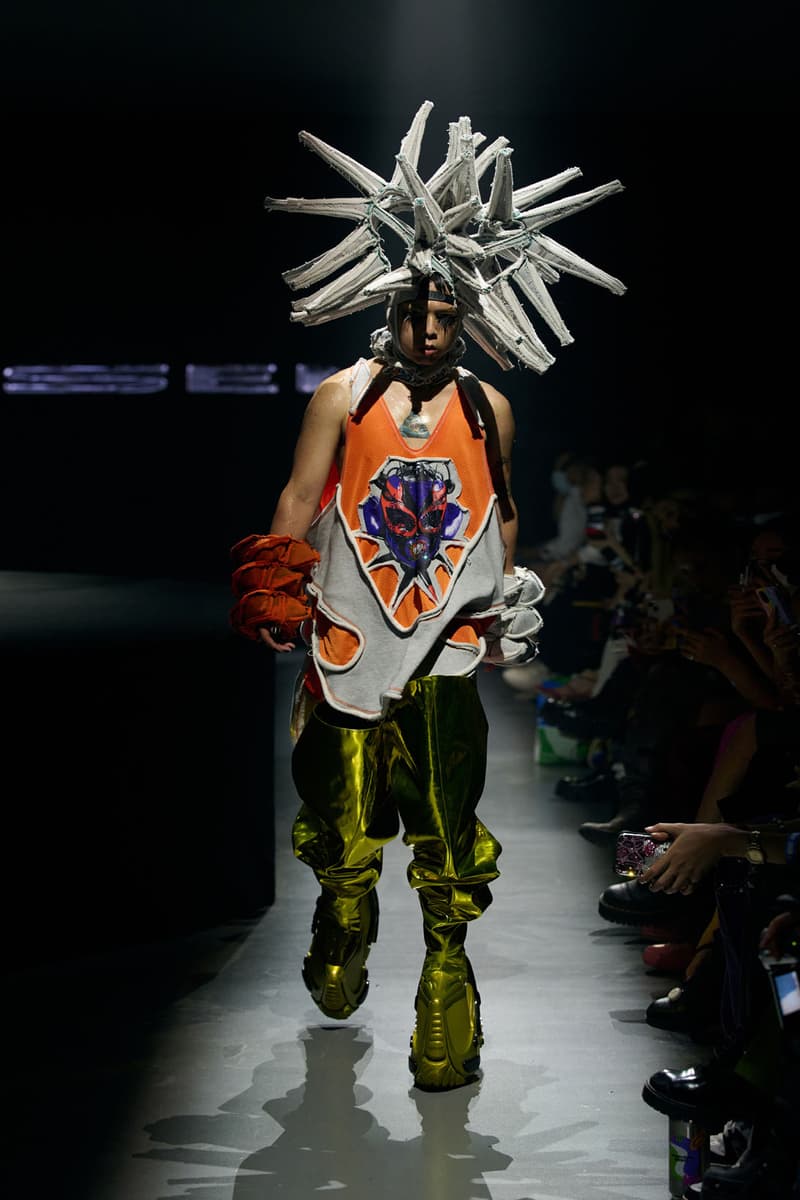 39 of 72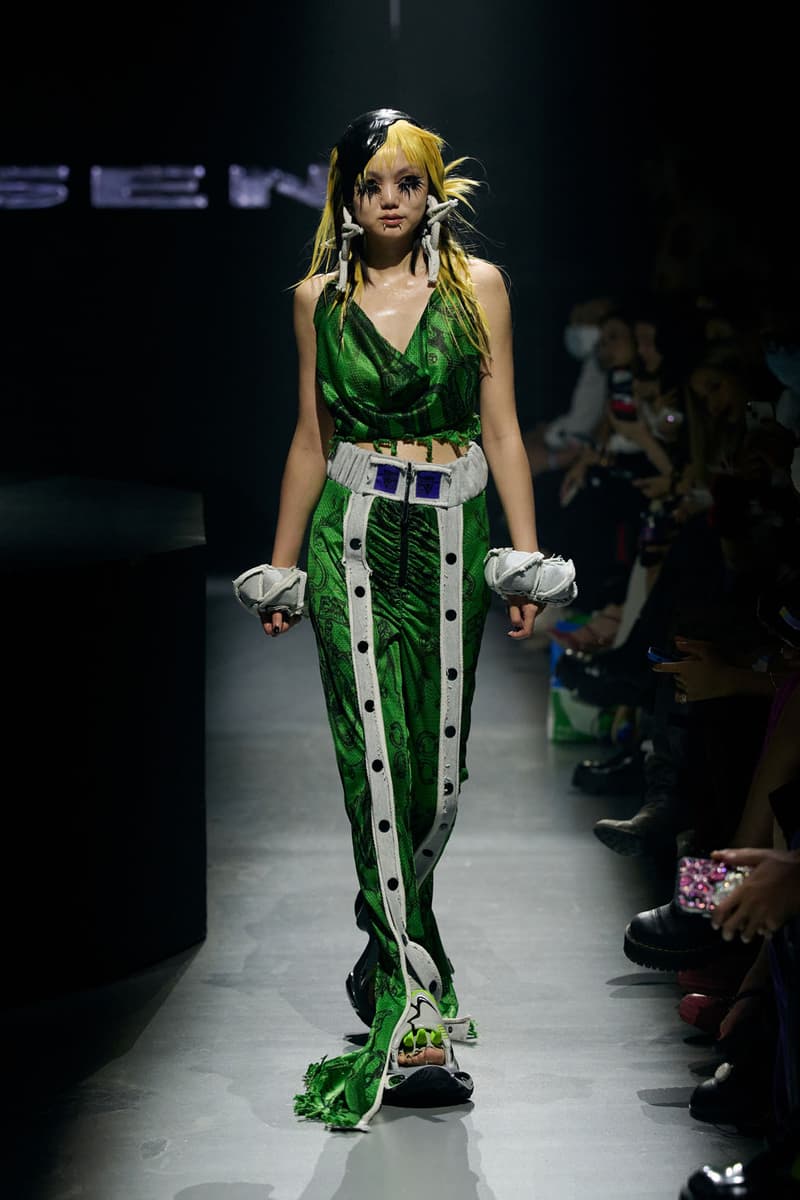 40 of 72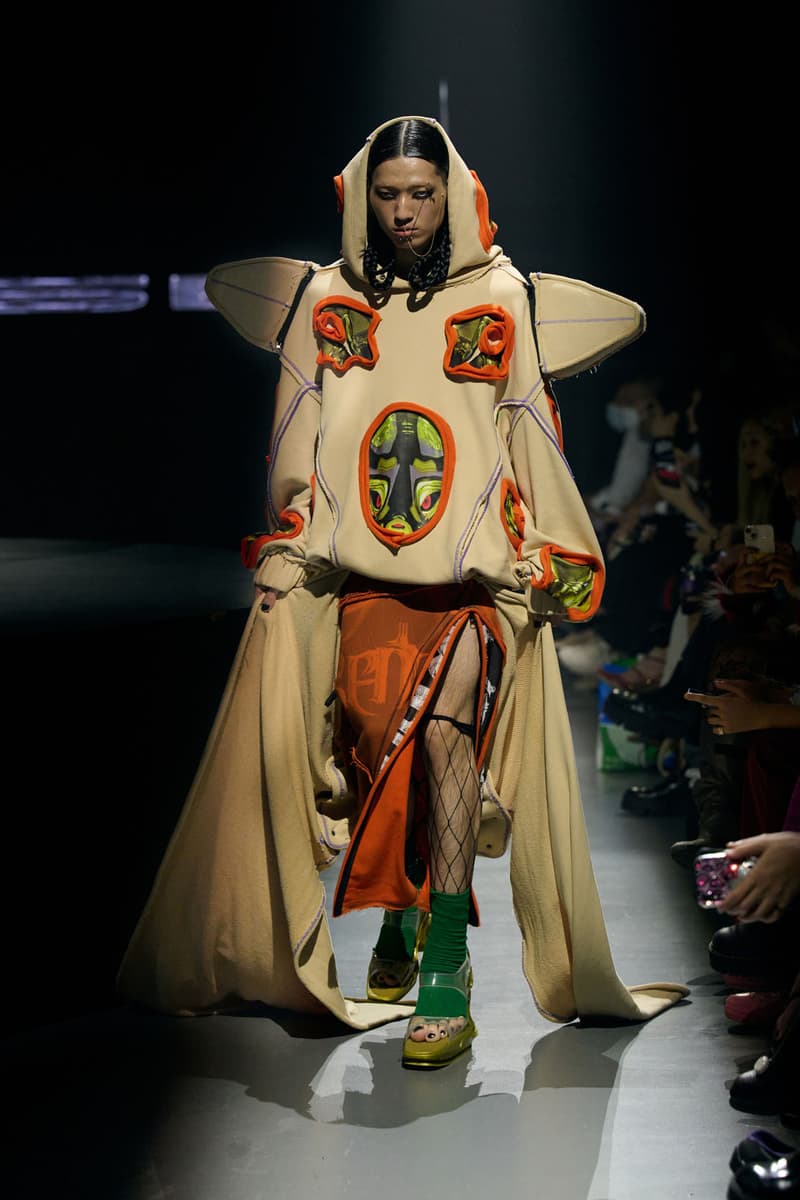 41 of 72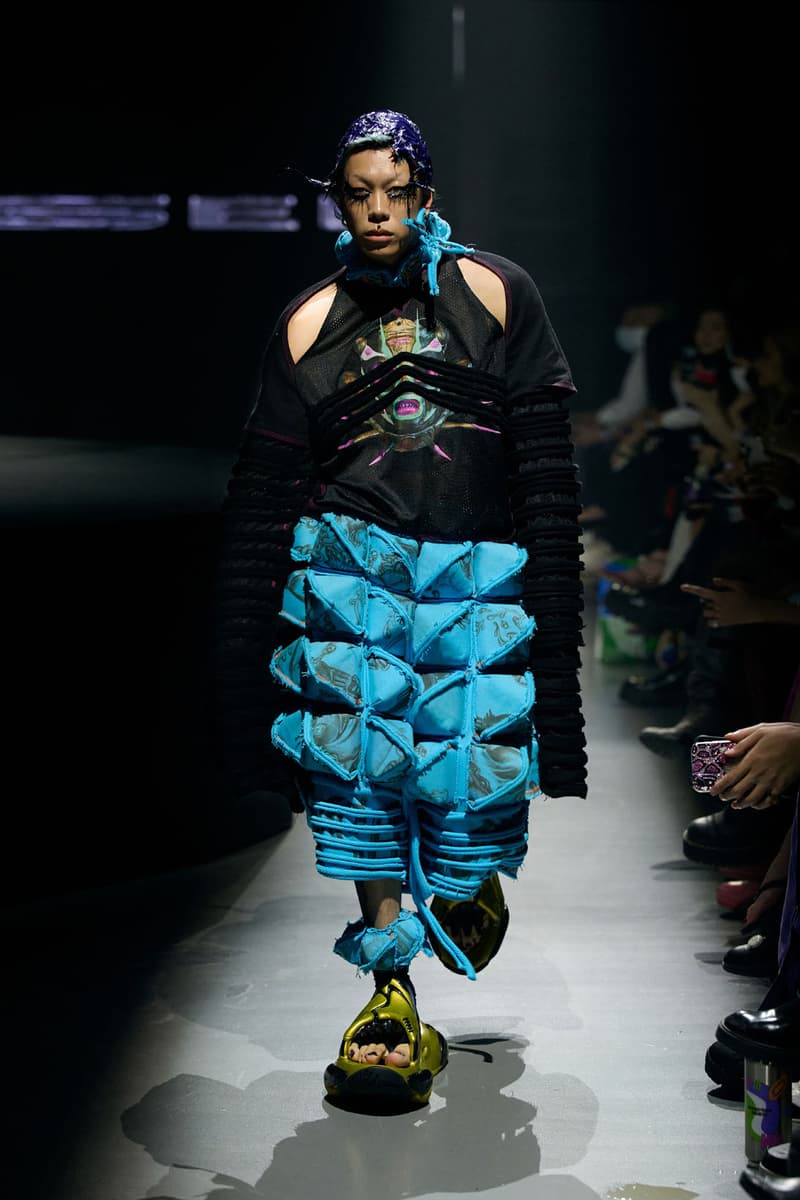 42 of 72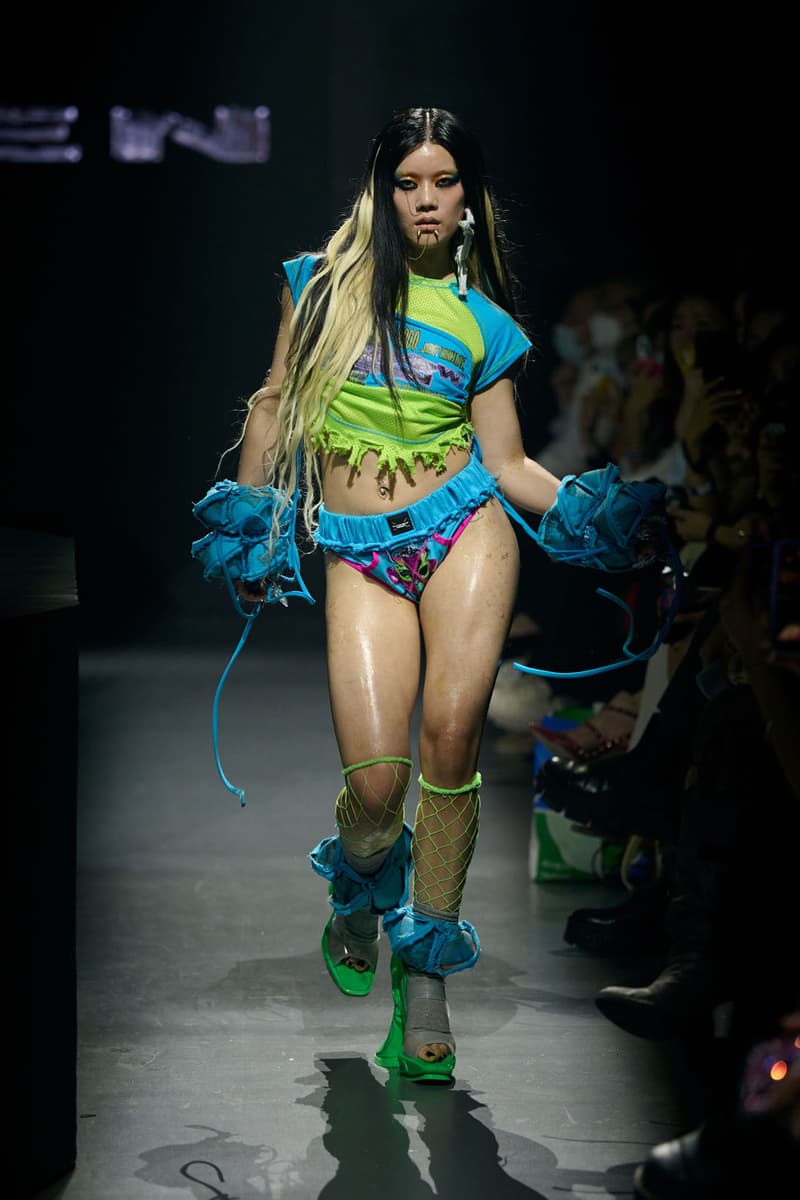 43 of 72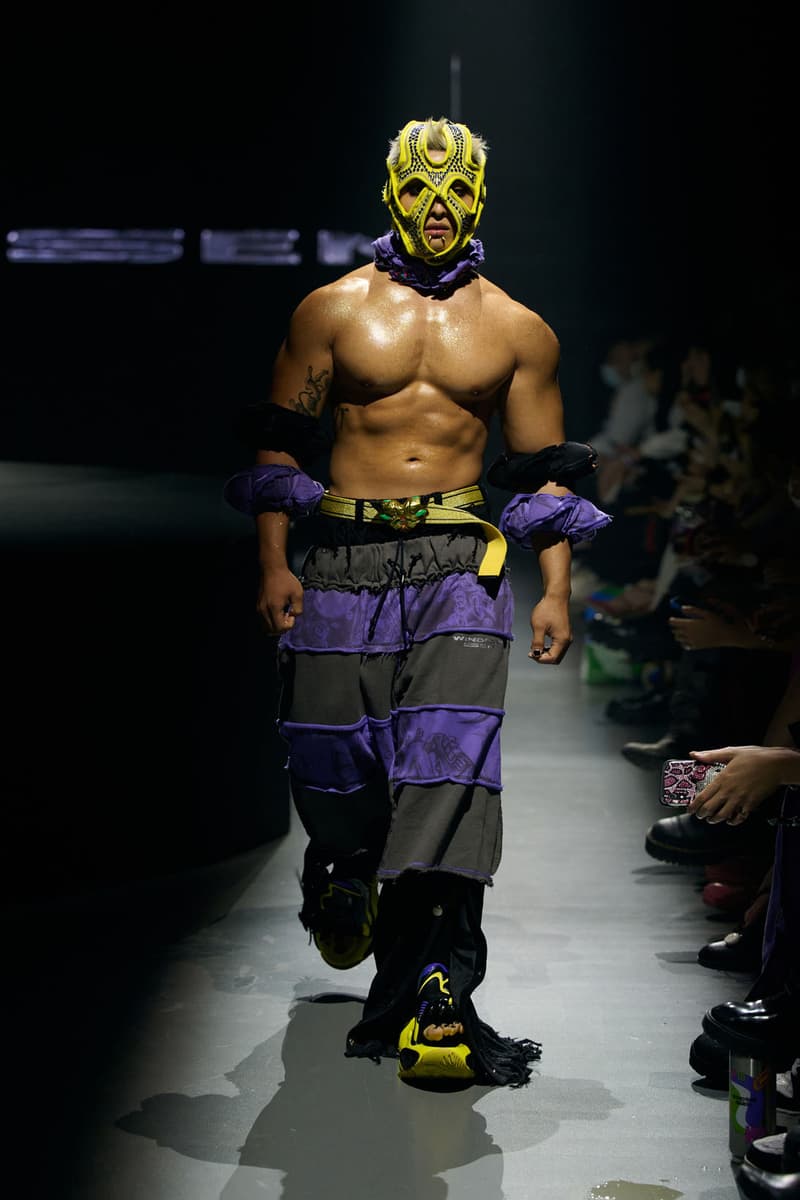 44 of 72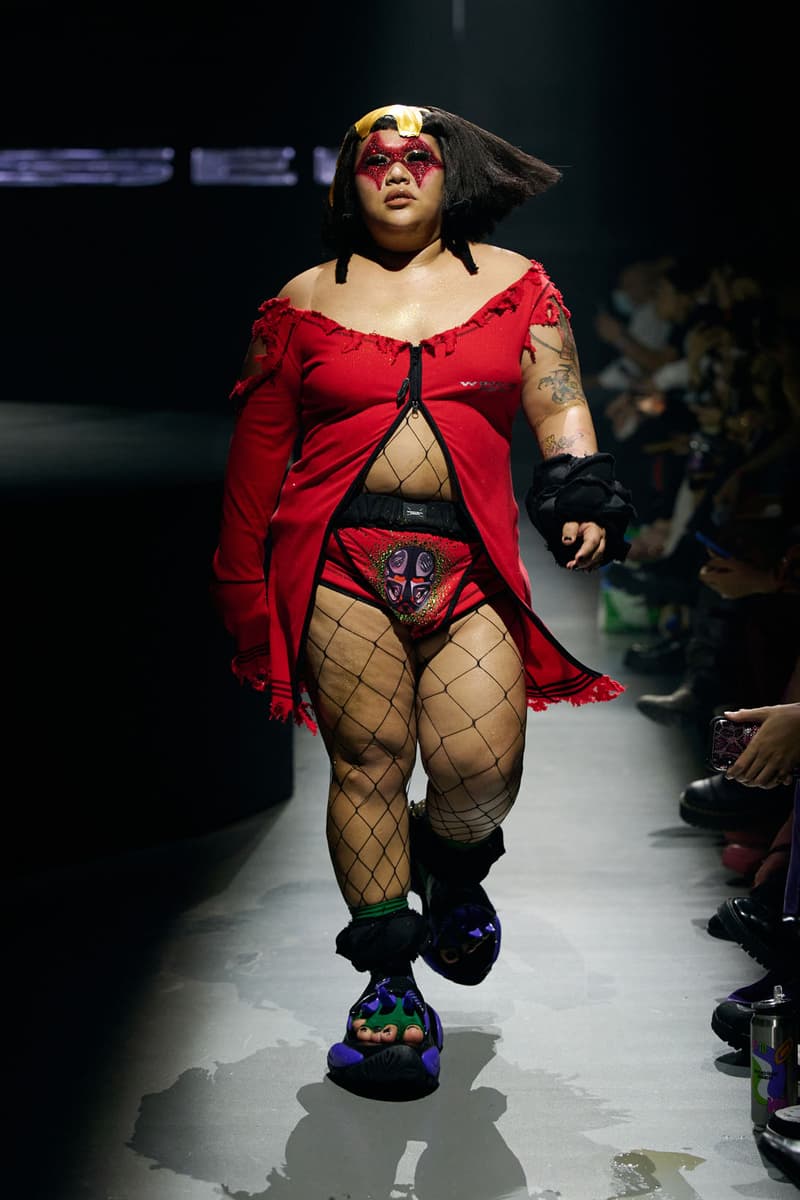 45 of 72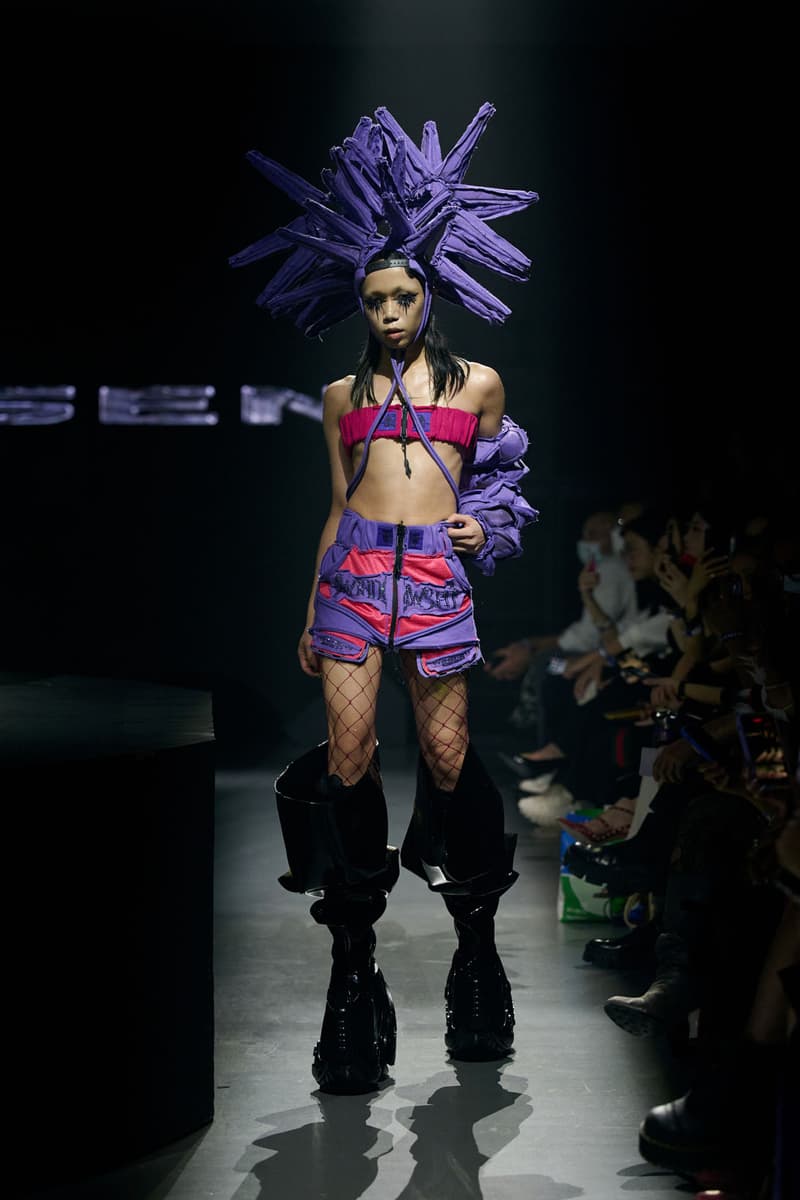 46 of 72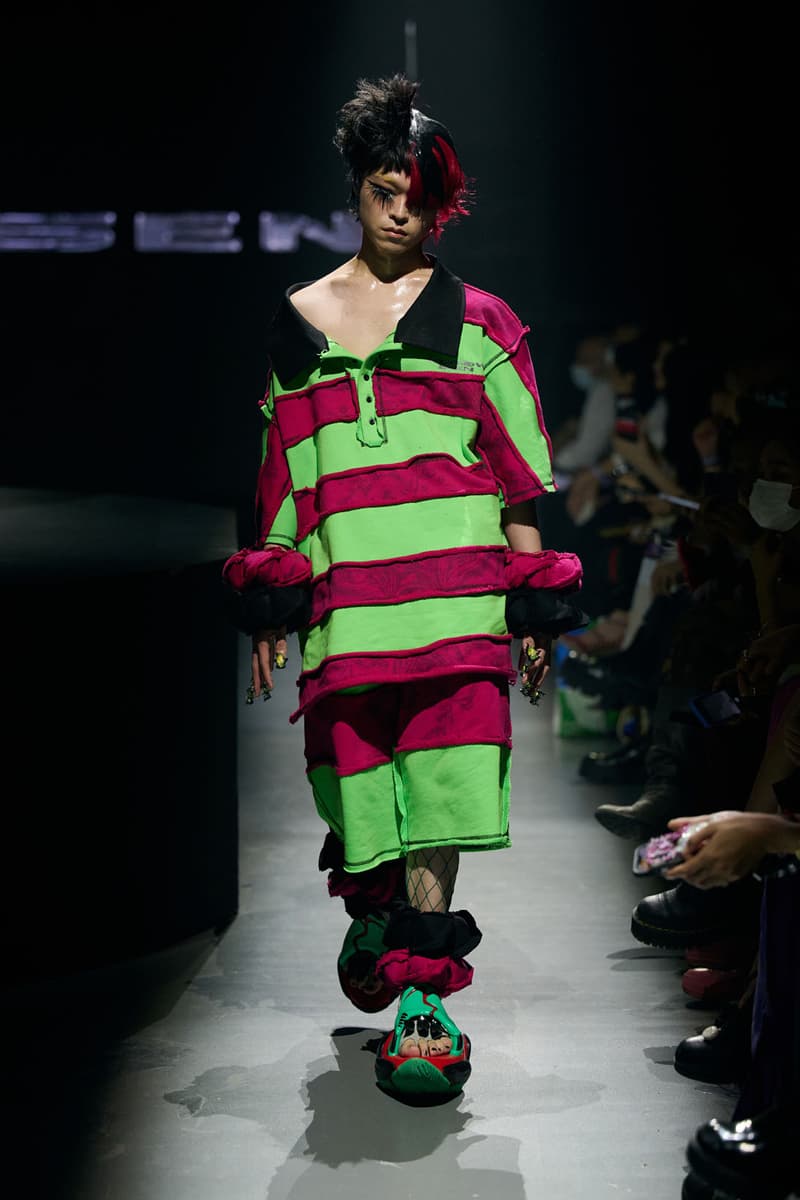 47 of 72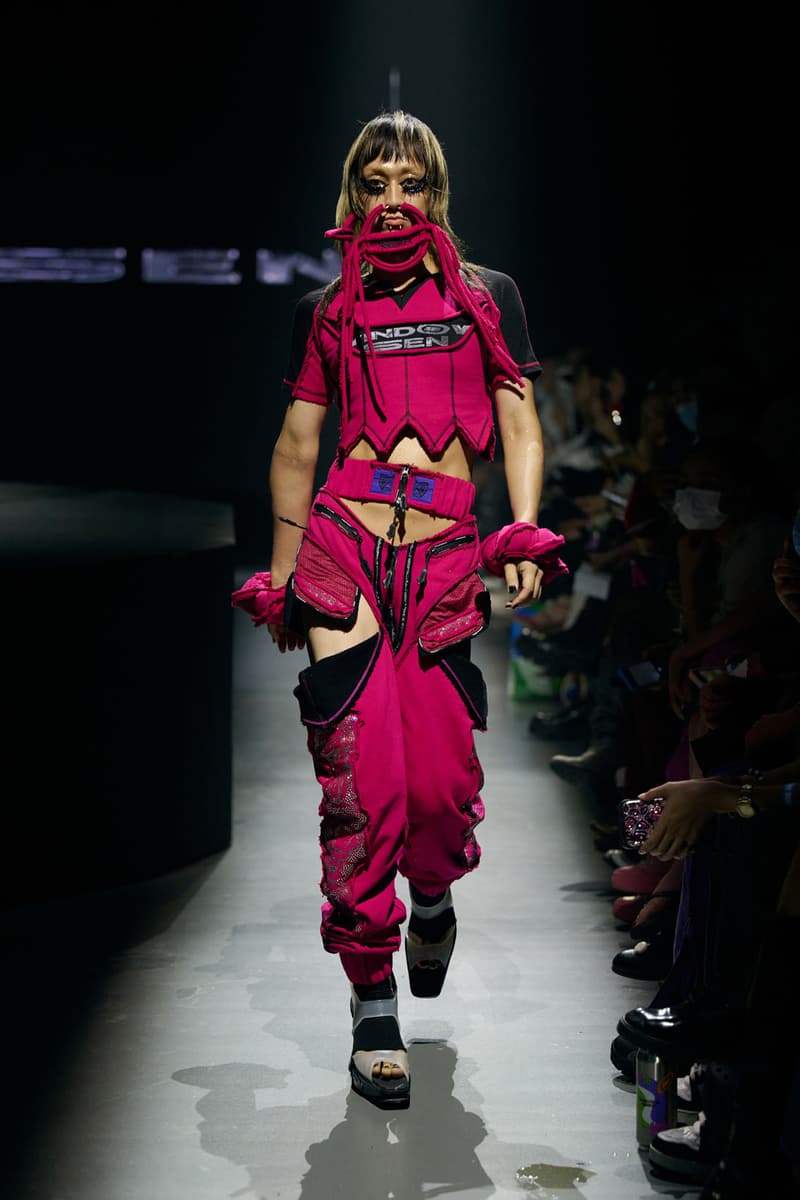 48 of 72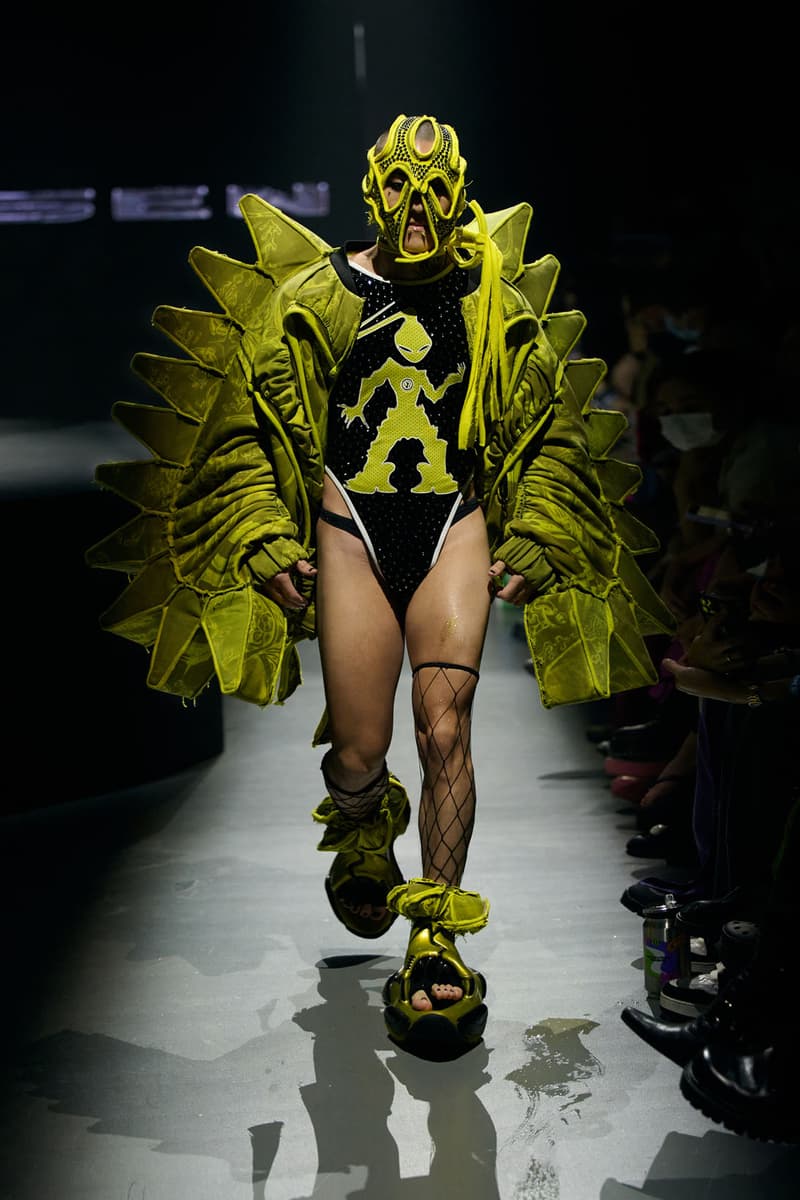 49 of 72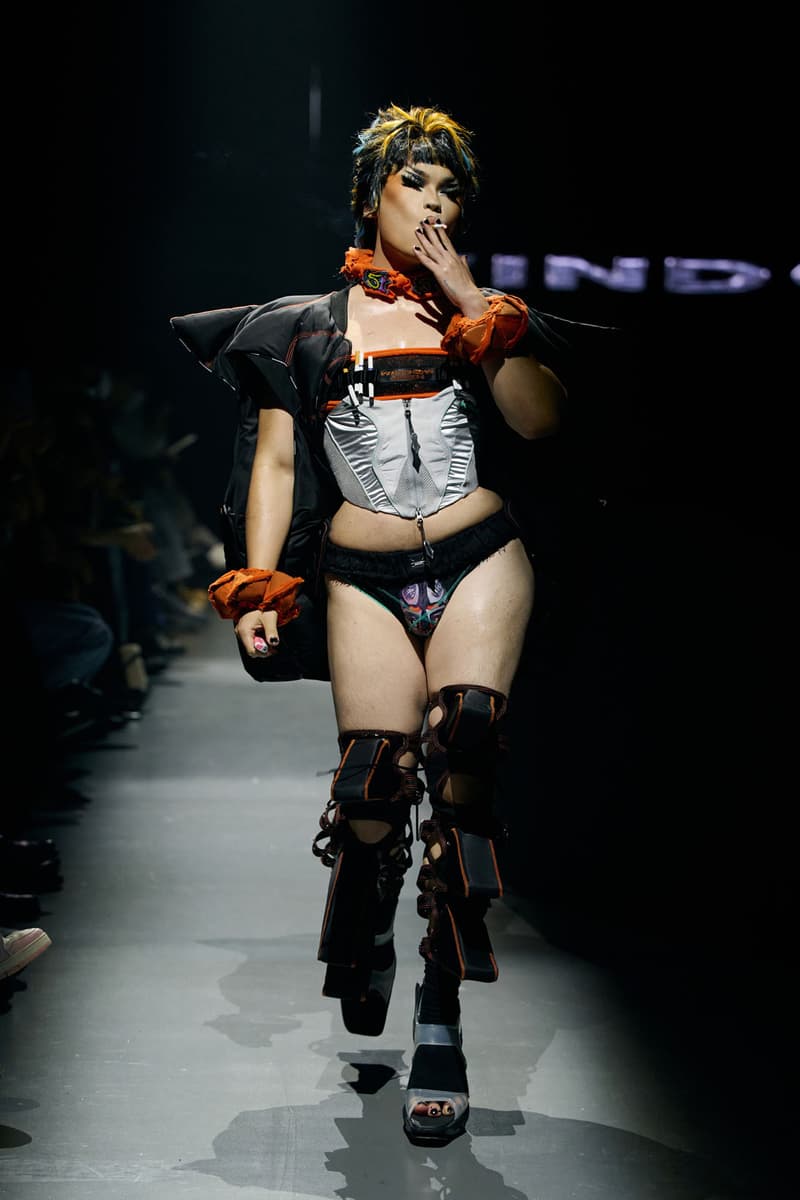 50 of 72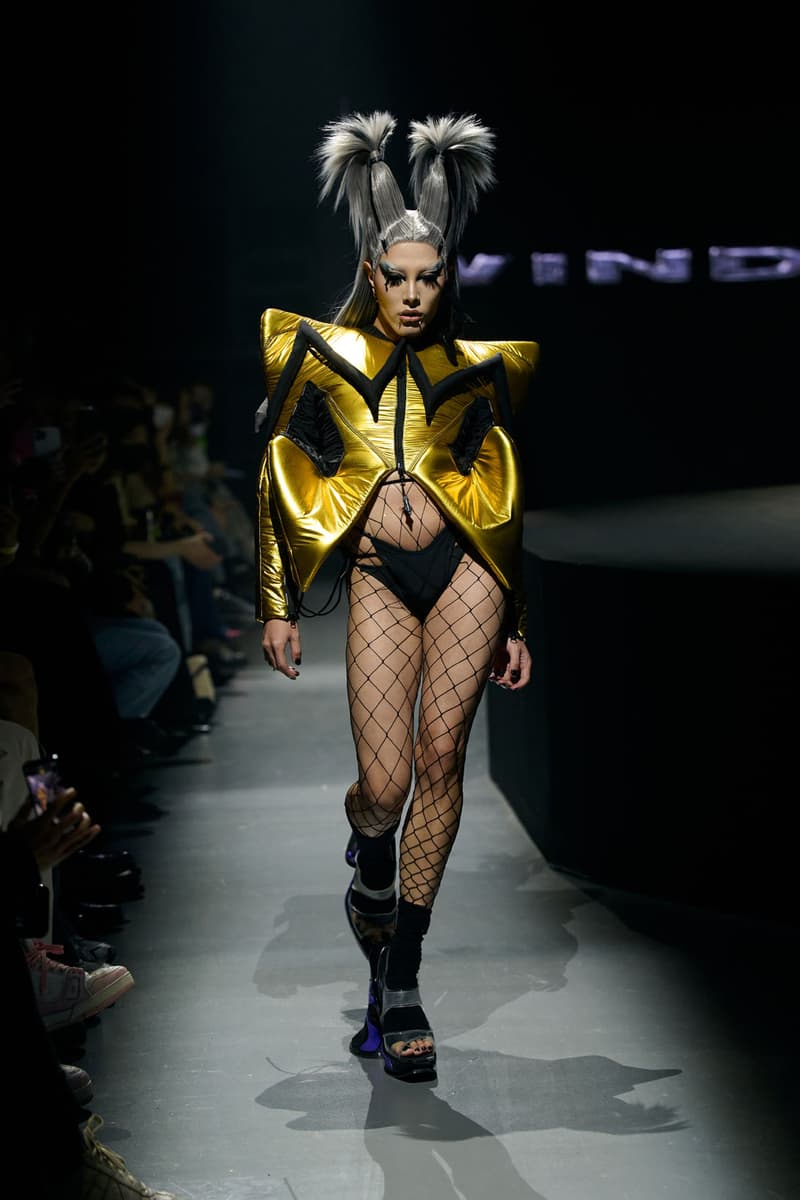 51 of 72
52 of 72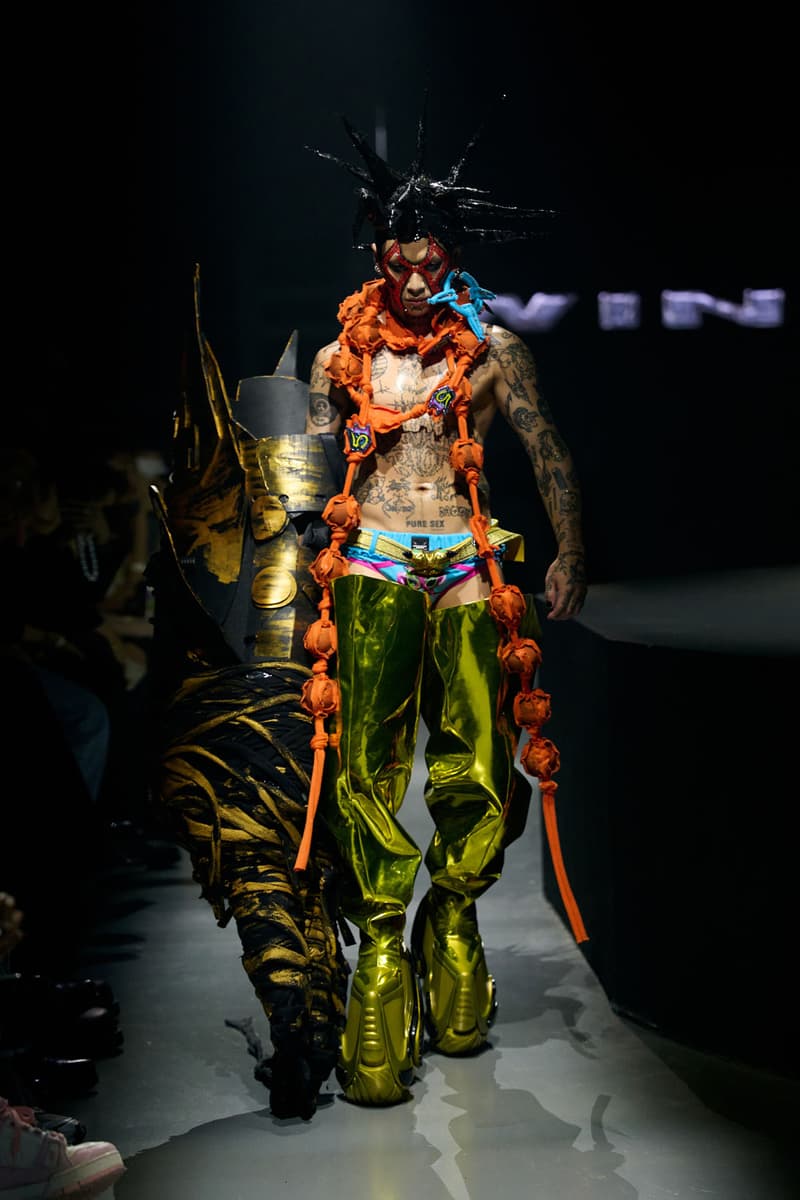 53 of 72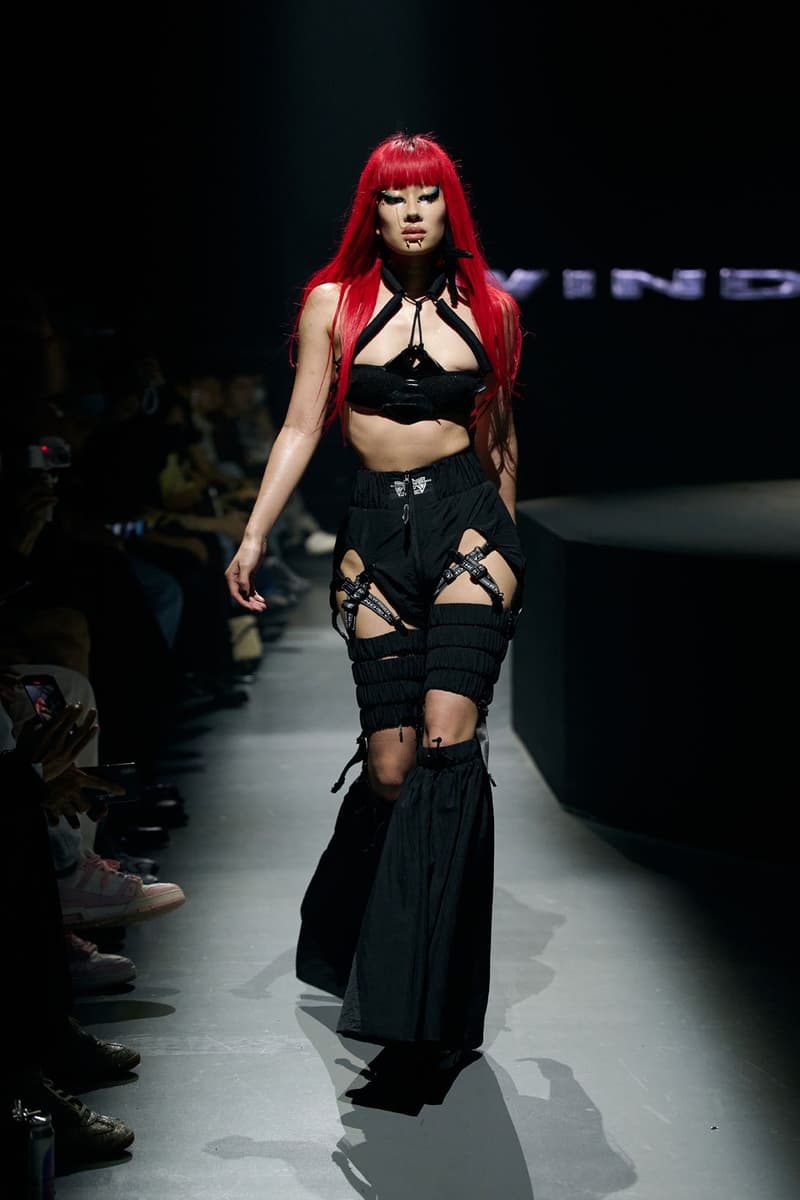 54 of 72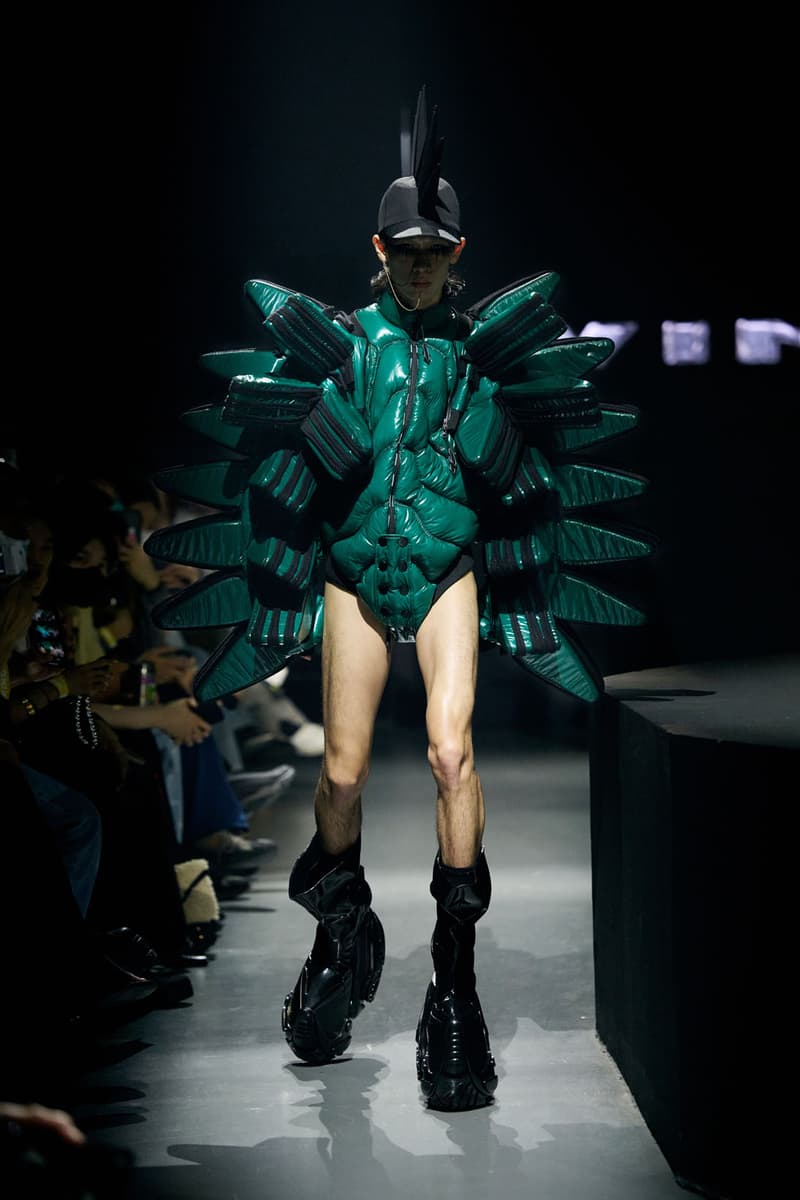 55 of 72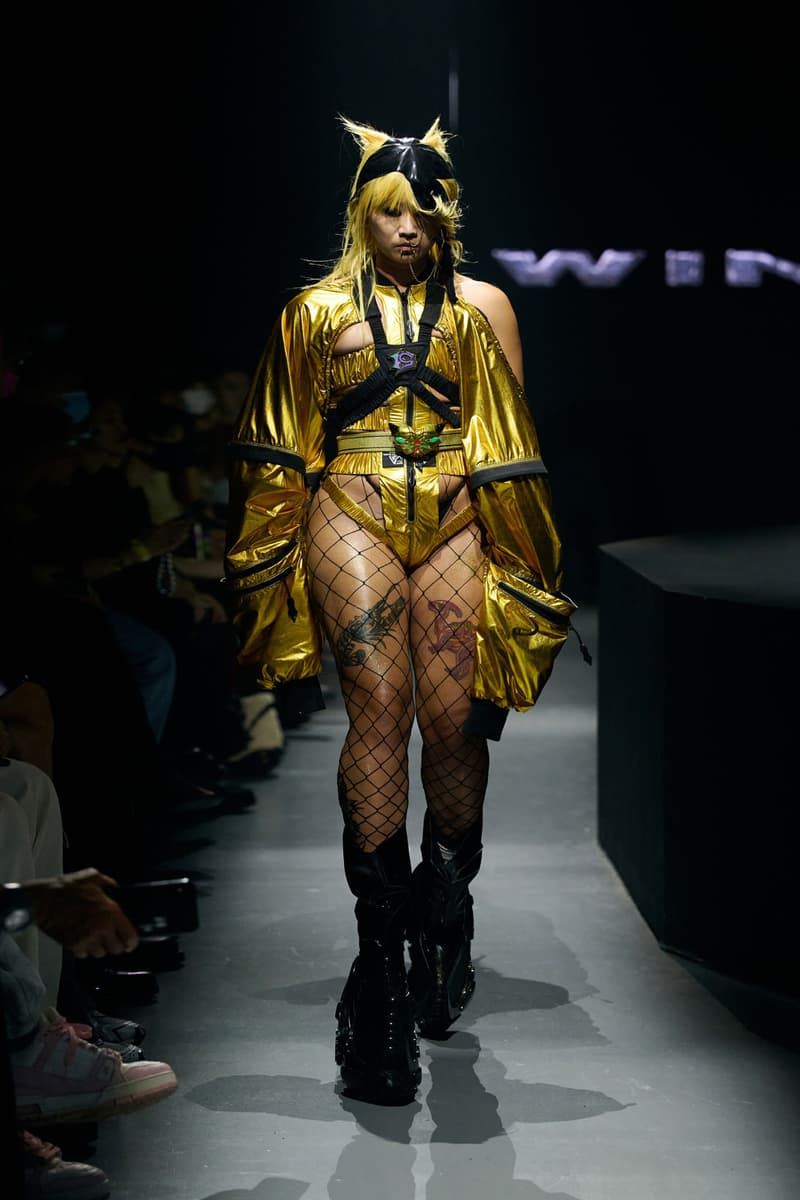 56 of 72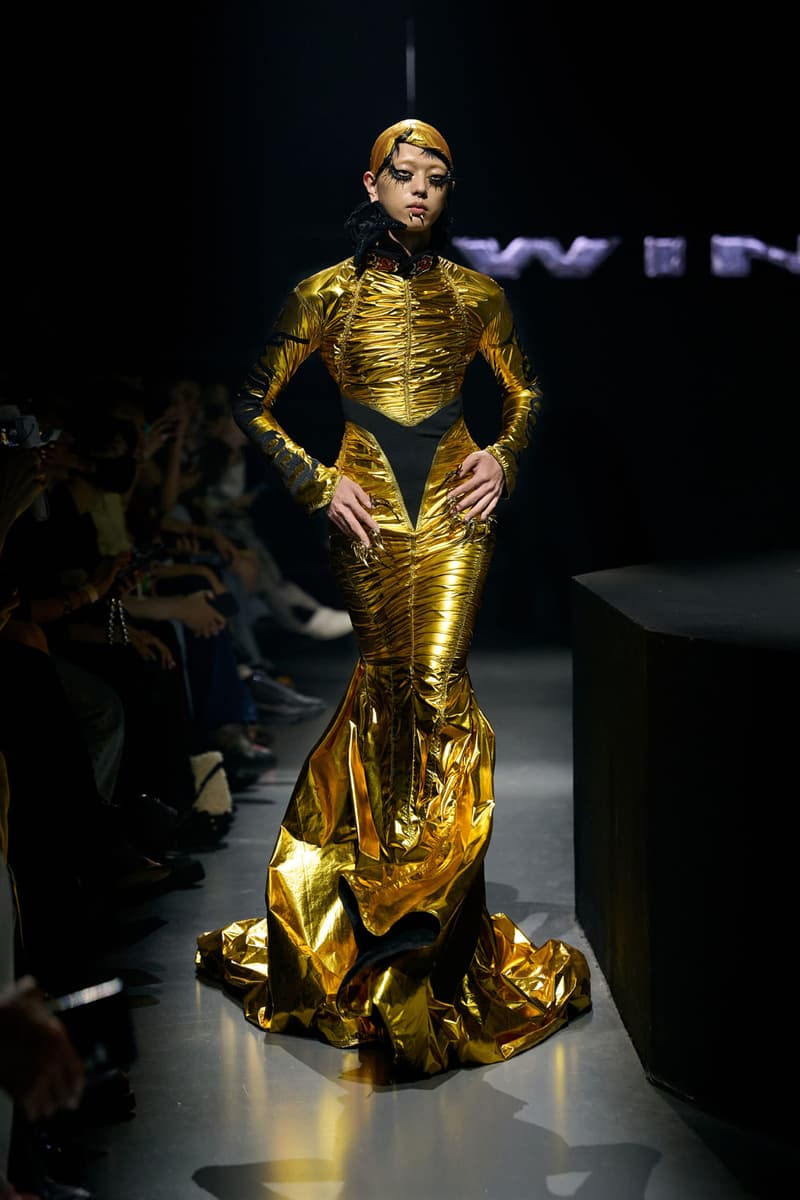 57 of 72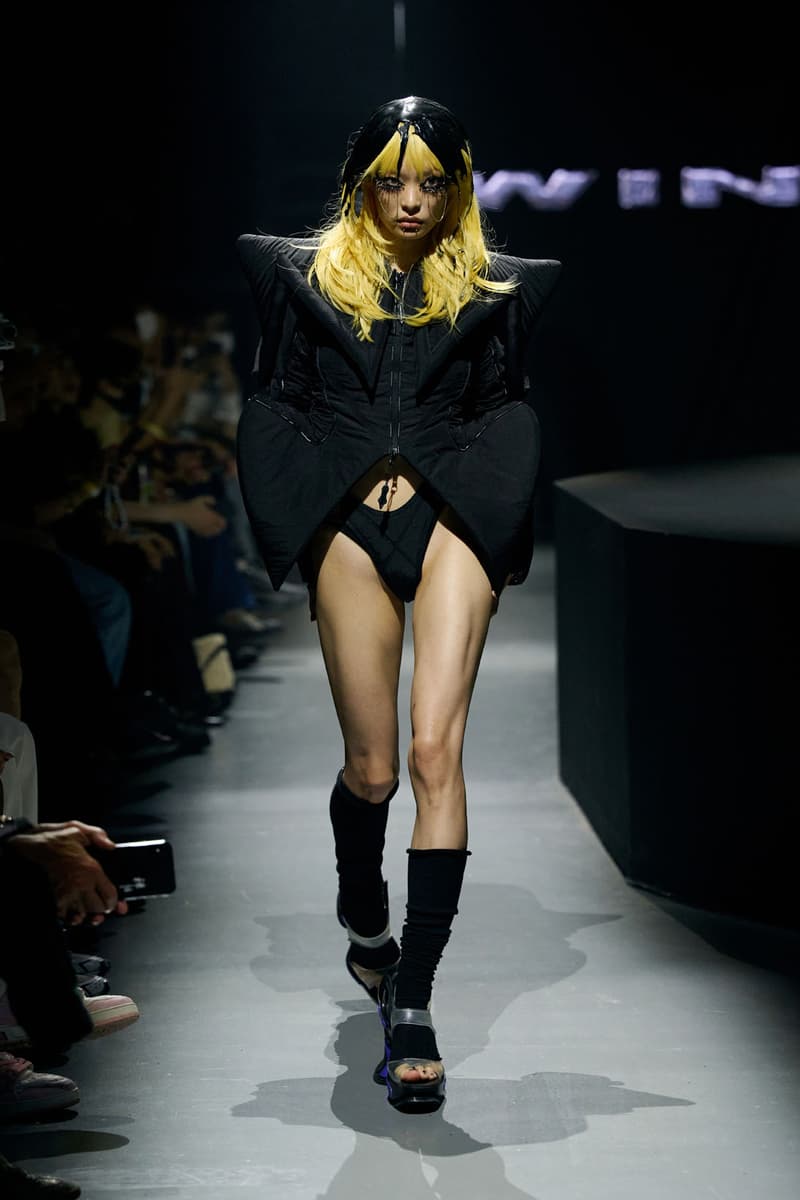 58 of 72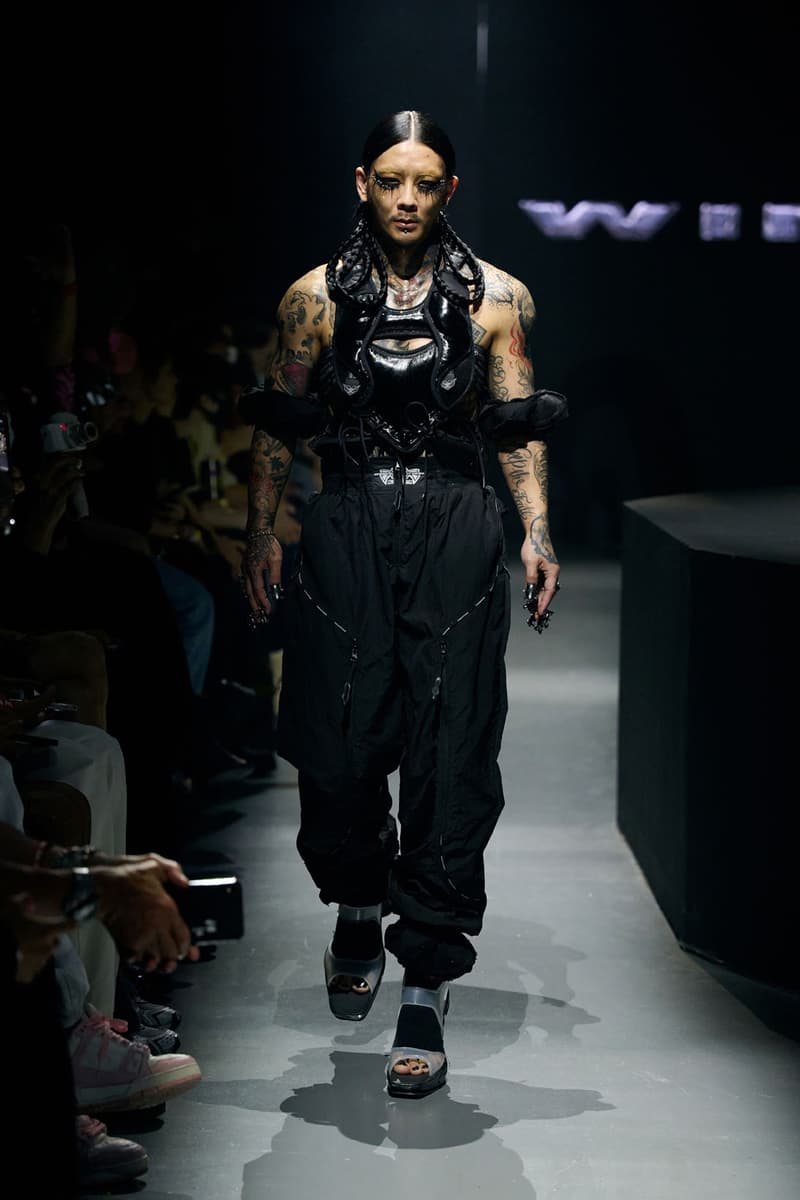 59 of 72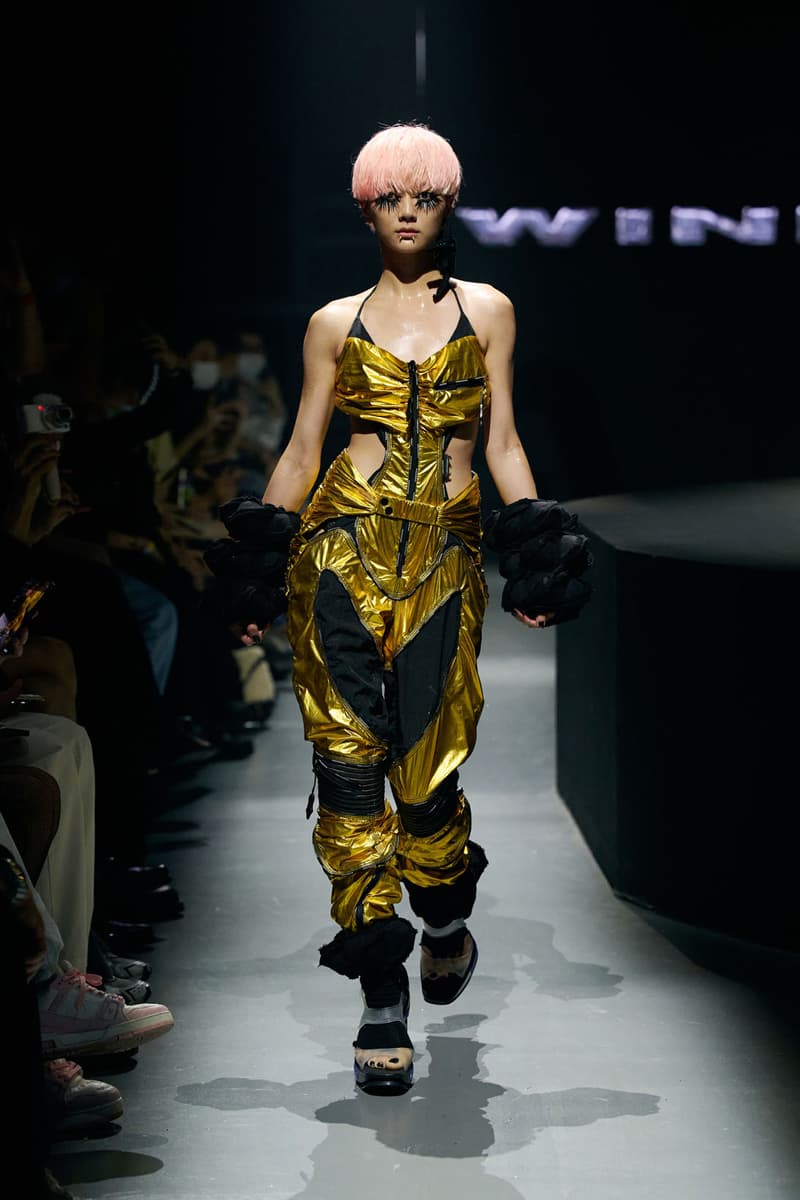 60 of 72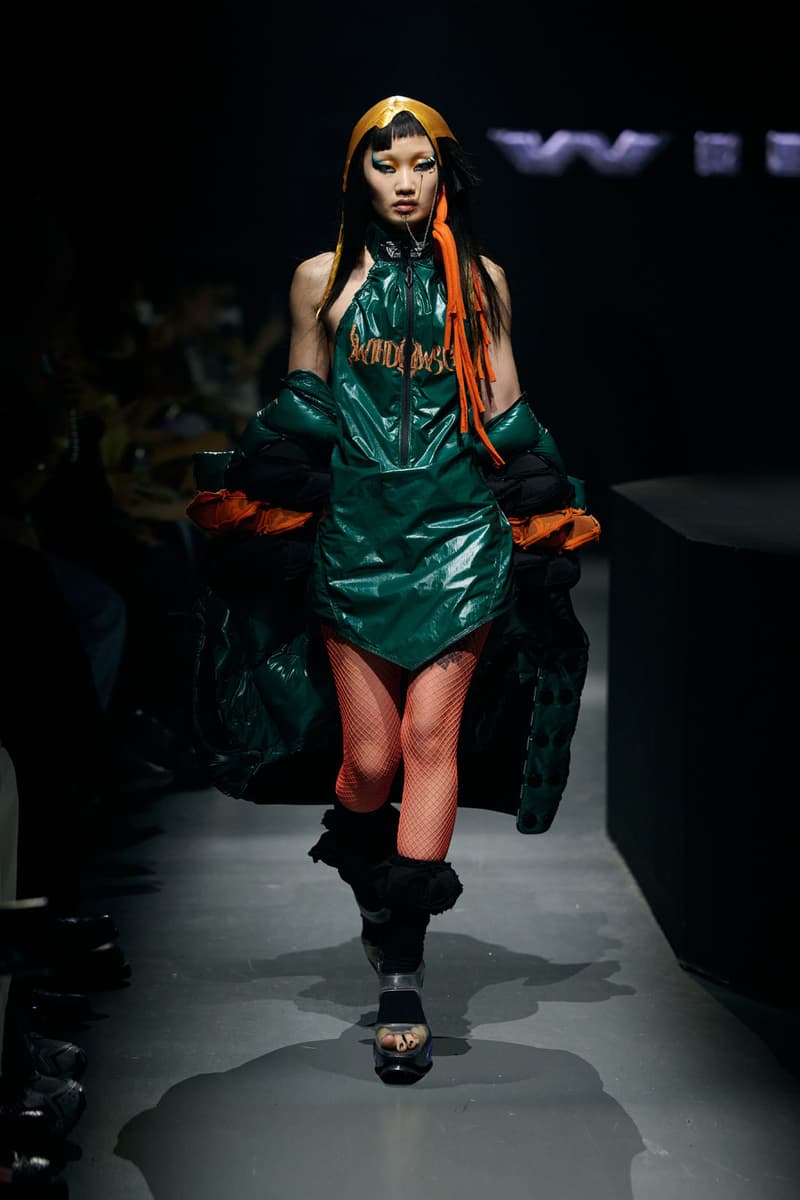 61 of 72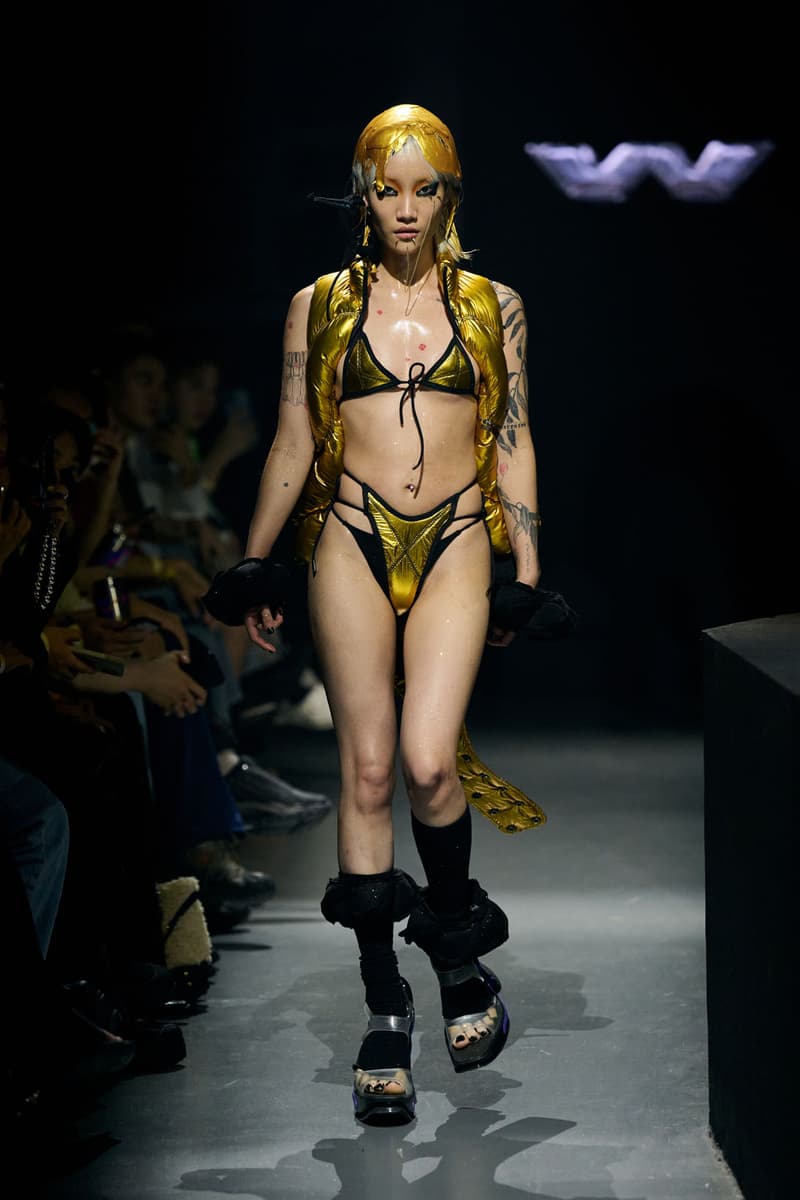 62 of 72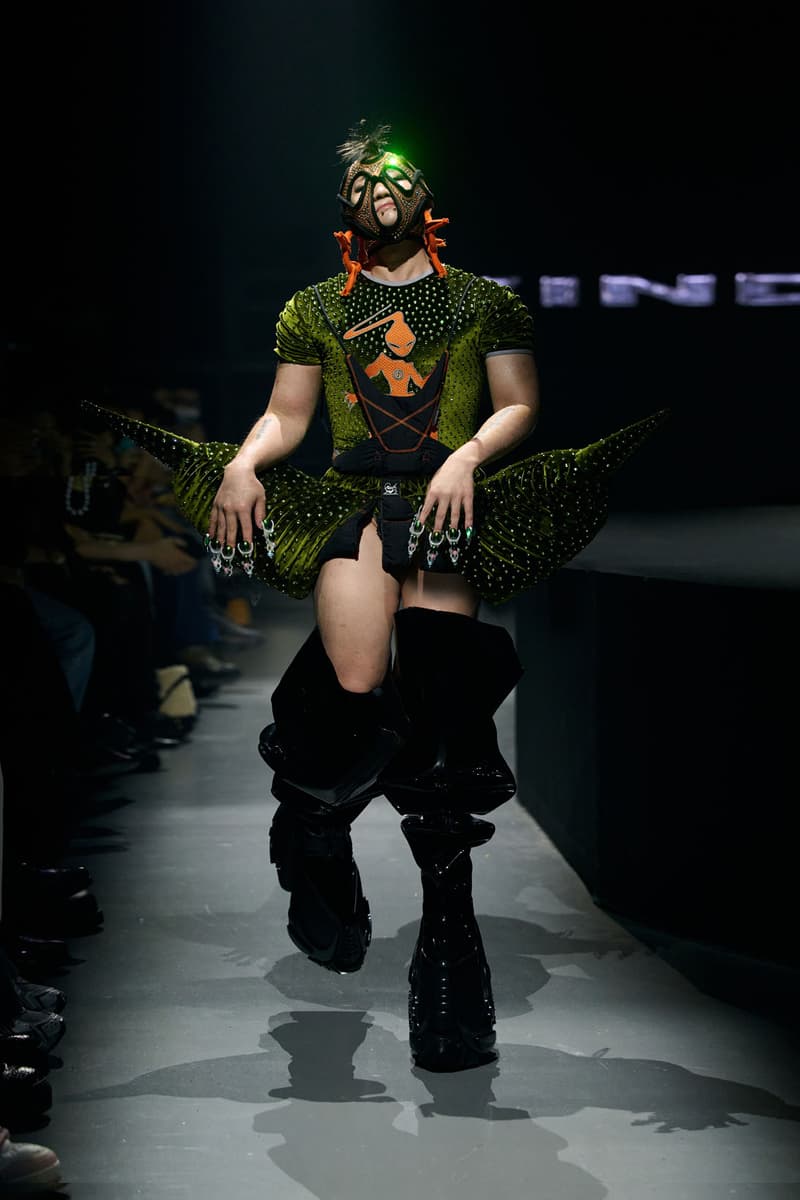 63 of 72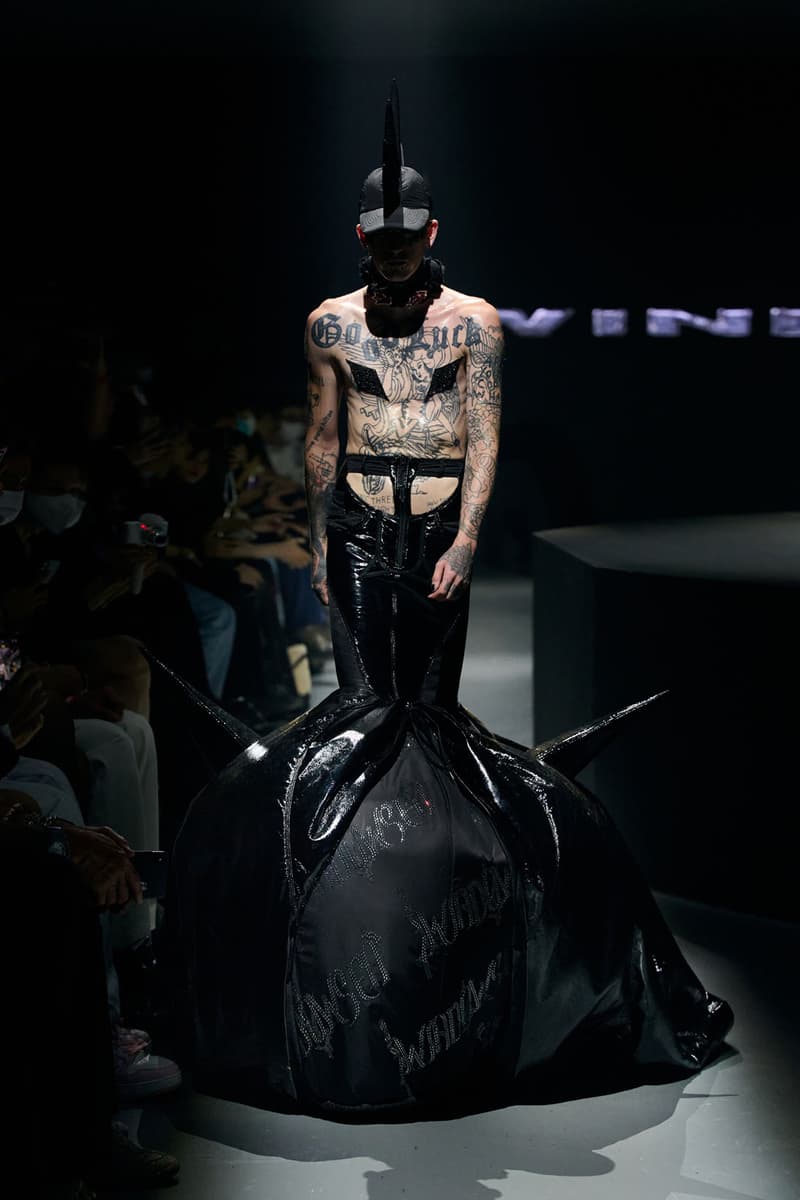 64 of 72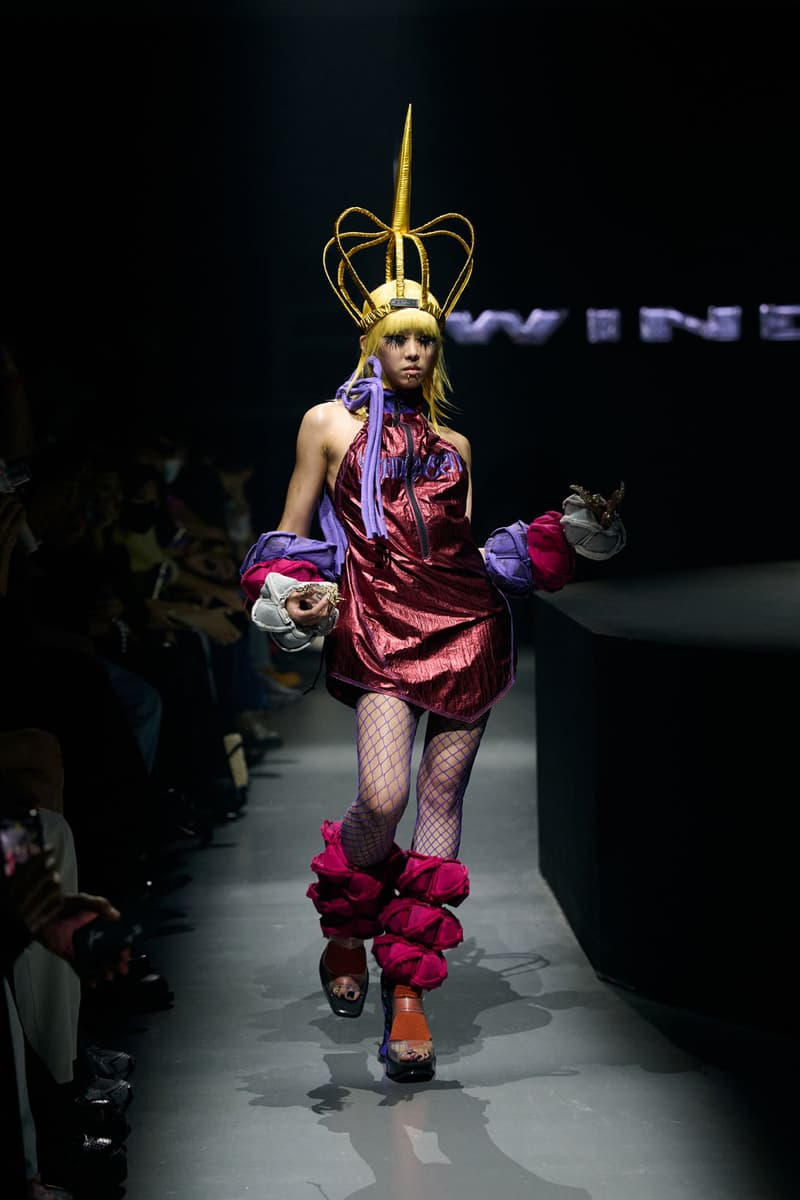 65 of 72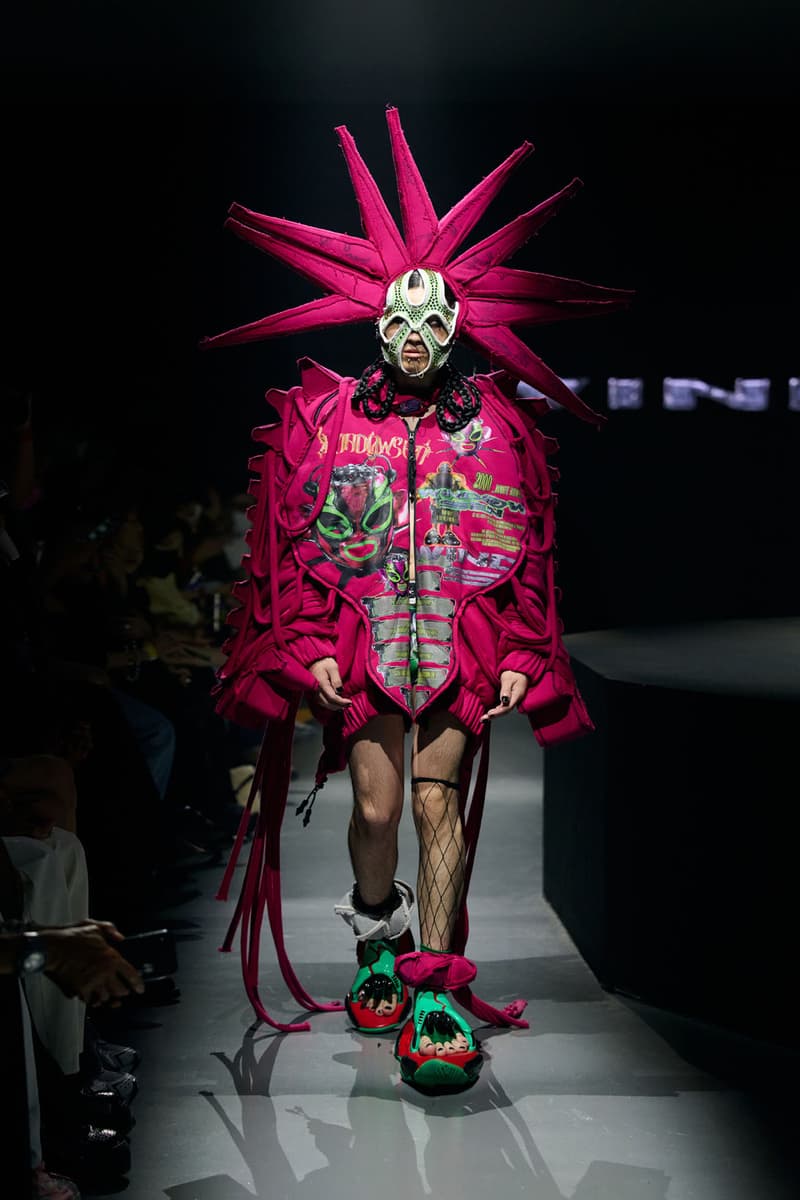 66 of 72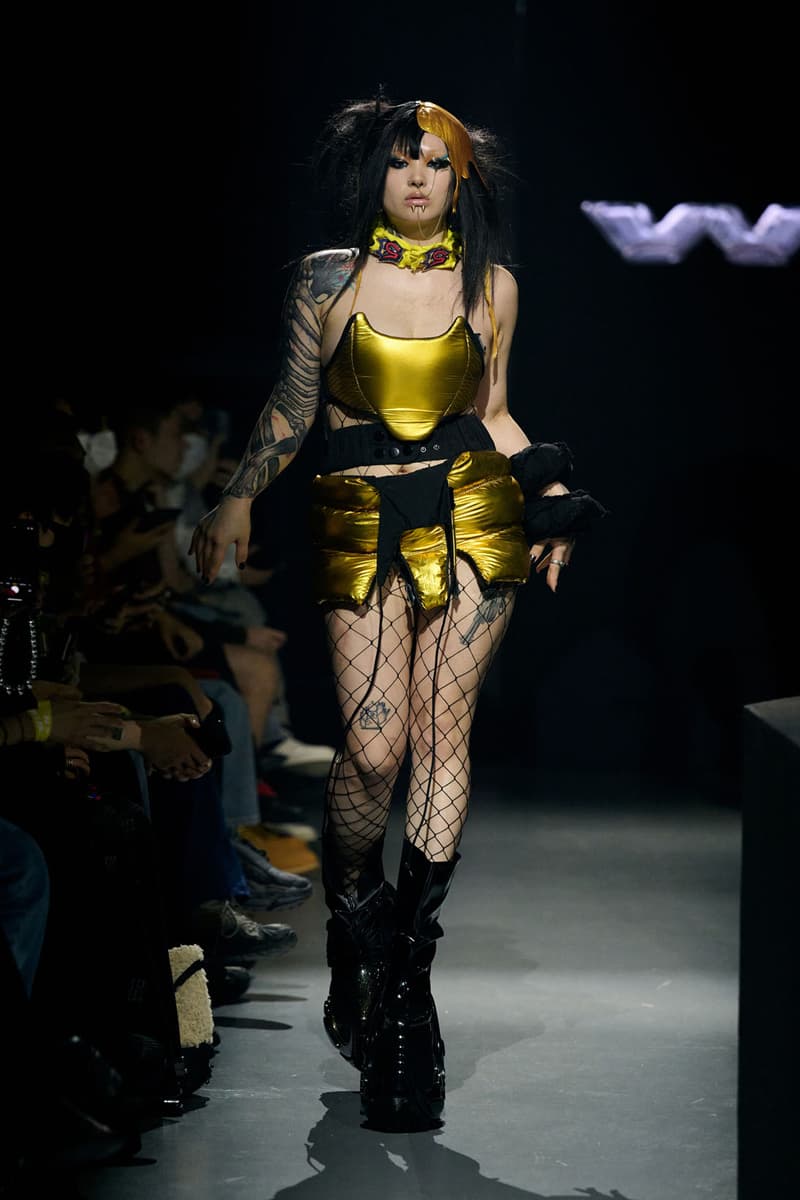 67 of 72
68 of 72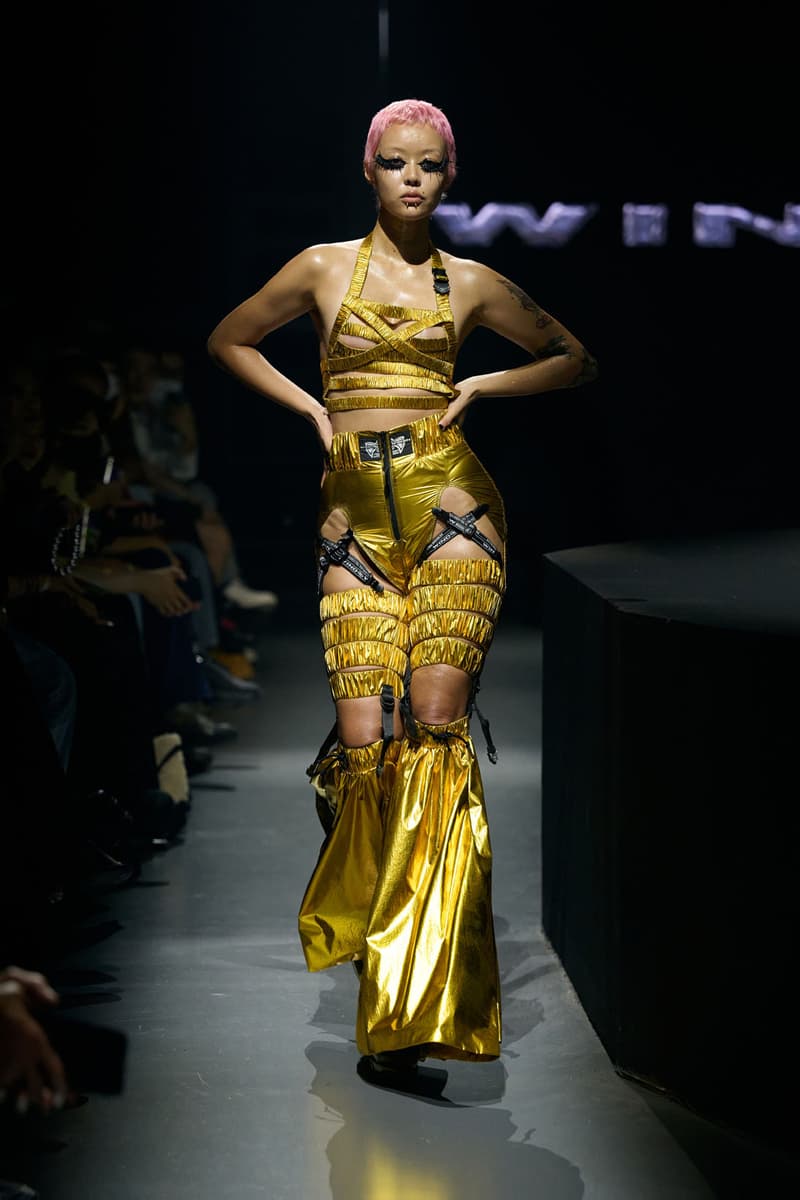 69 of 72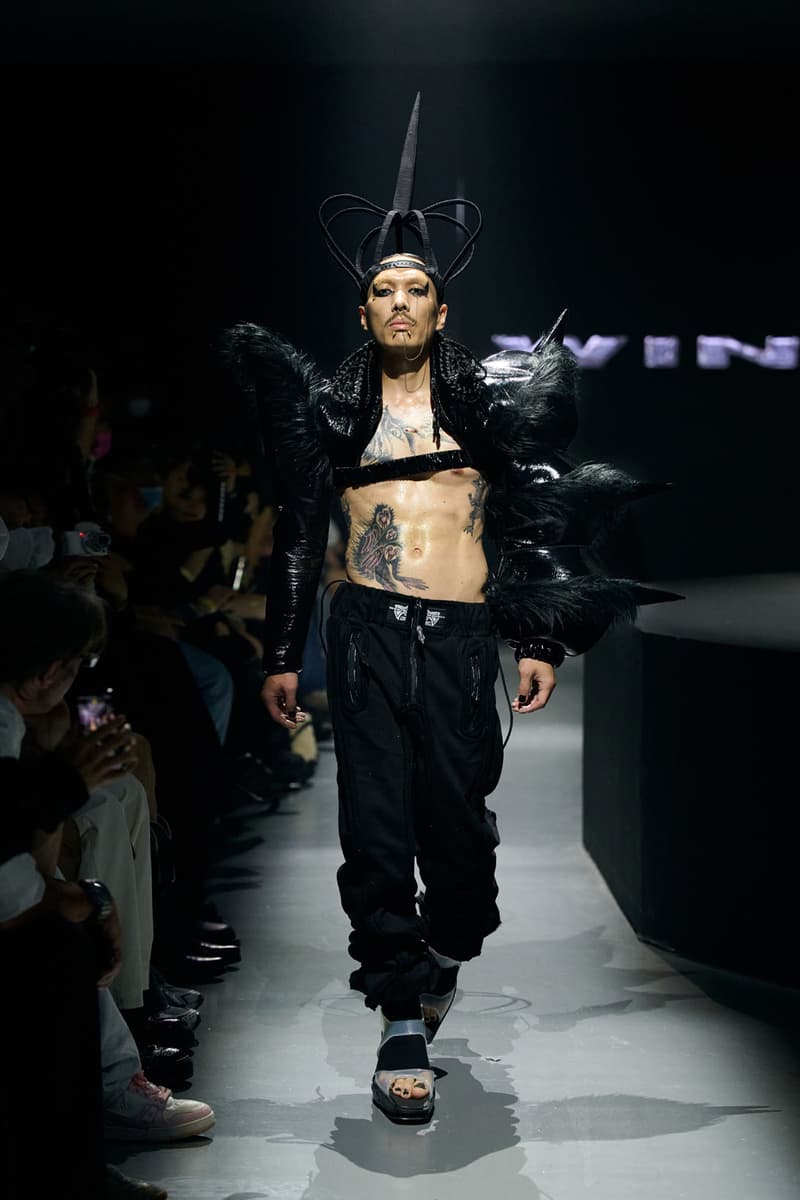 70 of 72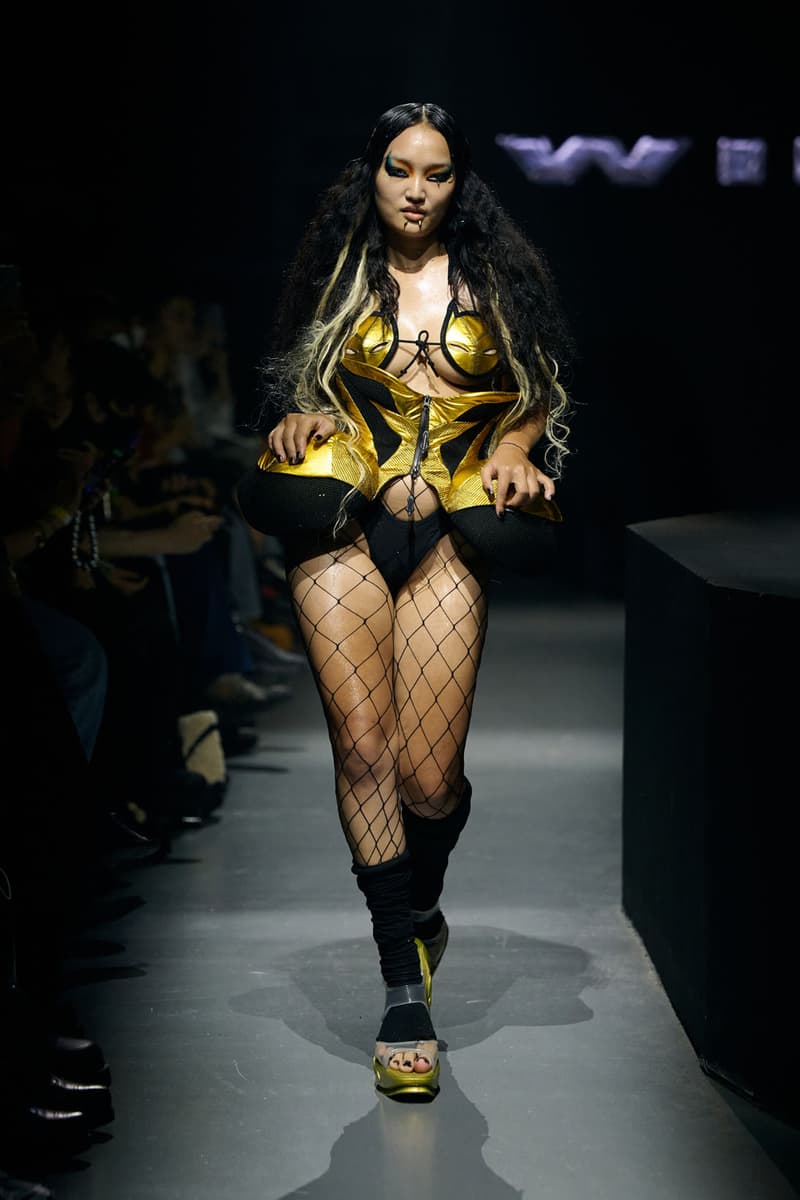 71 of 72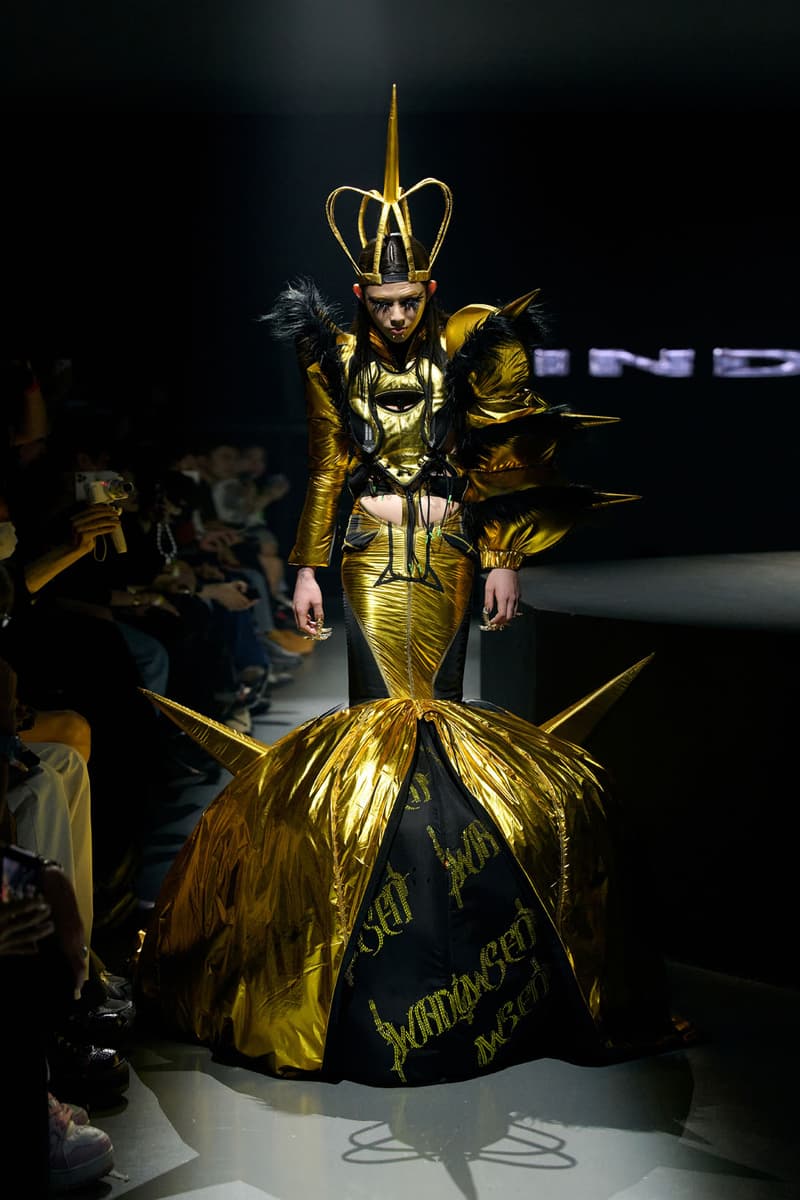 72 of 72
Fashion
INTERVIEW: It's WINDOWSEN's World and We're Just Living in It
From admiring 2000's music videos to dressing his idols, we spoke to Sensen Lii ahead of his SS23 fashion show.
INTERVIEW: It's WINDOWSEN's World and We're Just Living in It
From admiring 2000's music videos to dressing his idols, we spoke to Sensen Lii ahead of his SS23 fashion show.
There's always that one fashion show that's the hot ticket each season, and for Shanghai this past year, it's been WINDOWSEN. The brainchild of creative director Sensen Lii — a Chinese-born and Royal Academy of Fine Arts Antwerp-educated designer — WINDOWSEN has, in its few years of existence, already managed what most brands can't. It's got a cohort of loyal fans consisting of industry insiders and customers alike, an undeniable brand image that's (literally) recognizable from a mile away, and being worn by some of the world's mega celebrities like Madonna.
WINDOWSEN's ascent to the top is no coincidence. Since winning the VFILES NYFW runway competition back in 2018 as a student, Lii's unique vision and aesthetic have only multiplied since. With the brand name an amalgamation of Windows (the operating system) and his own name Sensen, the themes of technology and otherworldliness radiate through his designs. From big silhouettes to bold colors, heavy sparkles, metallics and tulle with a signature fusion of sportswear, Lii's colorful world obviously is not Earth, but whichever planet it's on, everyone wants to be on it.
Spring/Summer 2023 marks WINDOWSEN's third fashion show (but the fourth season in total, with last season's show unceremoniously canceled due to Shanghai's COVID-19 restrictions), but the brand's influence in pop culture is something to be reckoned with. It's been seen in music videos or on musicians from around the world — in K-pop (BLACKPINK's "How You Like That," MAMAMOO's "Dingga," Jessi's "What type of X," CL's "Lover Like Me"), in C-Pop (Jolin Tsai, Sammi Cheng) and on the likes of Doja Cat, Coi Leray, Ciara, Charli XCX — the list goes on.
This season, Lii continues to build on the universe he's created for WINDOWSEN. Titled "THE REINCARNATION OF MX RIDICULOUS," the season is a mix of Lucha Libre, an underground rave and a dash of glitter. While the runway looks are big and bold, select pieces show off WINDOWSEN's more wearable side with its signature sportswear-fused designs. Worn by a cast of mostly friends, artists, DJs, rappers and the local Shanghai Voguing community, Lii definitely knows how to bring a community together and throw a show. To top it all off, the runway actually turned into a rave afterward.
We spoke with Lii prior to the show to learn more about WINDOWSEN and its SS23 collection. Continue scrolling to read our latest interview with the designer.
View this post on Instagram
How would you describe WINDOWSEN?
I normally don't like to describe or define the brand on my own terms, because everyone might have their own definition or idea of the brand. Everyone's personal relationship and definition of the brand are what's interesting to me.
Where did your love of fashion come from?
It's almost impossible to trace back to why, but I've always liked fashion since I was a kid. This question is like asking me why I like to eat rice, and not noodles? I wouldn't be able to give you a definitive answer. I think it's just something I've always loved growing up, and there have always been influences in my life that led me to love fashion.
Was it difficult moving from China to attend the Royal Academy of Fine Arts Antwerp in Belgium? How did that experience influence you?
It was a very difficult experience moving to Antwerp straight from China. Up until I finished studying there I still thought it was very difficult… and I didn't even end up graduating! I can only say that I completed what I needed for myself there.
The biggest influence I got from the Antwerp Fashion department was a truly ingrained system of learning how to work by myself. It might not be the healthiest working style but it's definitely a more independent way of creating and something I learned over there.
View this post on Instagram
Can you tell us about winning the VFILES Runway competition and showing at NYFW?
When I won the VFILES competition, I was still a sophomore at school and my brand wasn't even really born yet. But the opportunity to show at NYFW brought a feeling of validity and exposure which gave me the confidence to start WINDOWSEN.
Originally, I wasn't sure if I wanted to start my own brand. I was thinking maybe I'd go and work for some other designers after graduation. But this opportunity really changed everything for me and gave me a bit of a push and courage to go for it.
You grew up loving 2000's music videos and now your designs are worn by some of the biggest icons in fashion and entertainment. How does that feel?
If I had to sum it up, it's very touching. Getting the opportunity to work with some of the artists that I admired and watched growing up truly makes me happy. These artists and creatives have had huge influences on me, and now I get to influence them too. It's very fulfilling.
View this post on Instagram
Can you name any celebrities wearing your designs that were a dream come true?
I appreciate every celebrity and artist that wears my designs, and it's really touching to see people in something I made. It's great that everyone styles and interprets my designs differently from how it was presented on the runway, but it's a different experience to co-create. If I had to name one great experience, it was working with Sammi Cheng as we really got to work closely together for her #FOLLOWMi concert.
The WINDOWSEN universe you've created is filled with alien-like beings all of which are seemingly gender-fluid. Was this intentional?
I won't go so far as to say aliens are genderless, but I do believe that aliens or other beings live amongst us right now. Whether it's a computerized or a real alien universe, there's definitely more out there.
And about genderlessness, in my personal opinion, I don't believe clothing should be gendered in the first place. Gender and sex are different — a person's sex is linked to your physical anatomy, but everyone is free to determine which gender(s) they do or do not associate with. So in my world, gender fluidity is very normal.
Do you think gender fluidity is now more widely accepted than before? How about in China?
In any place in the world, there will be people who are more accepting or less accepting of gender fluidity as with any other concept. Maybe Asia is a little more conservative, but that doesn't mean Western or European countries are completely accepting of it. So I've never tried to fully comprehend the vastness of gender fluidity being acknowledged in the world. However, I do think that on the surface, gender fluidity is now more accepted. However, on the other hand, it also seems like everyone's level of tolerance and standards are higher.
WINDOWSEN is only a few years old, but it's already established such a strong aesthetic and brand image. What are some of the brand's key pieces?
Honestly, the brand only really started in 2021. When VFILES happened in 2018 I was actually still a student, so those were just student works. The first real season I worked on was in 2021, and so the brand really is only almost two years old.
In terms of WINDOWSEN's most iconic pieces, these are really only determined by what others say. I believe for every designer, any piece designed with intention and heart is an iconic piece. But for me, what I believe others think are WINDOWSEN's core items are the sportswear-tulle dresses and perhaps my footwear, especially the Athletic Platform boots.
Where do you see WINDOWSEN going in the next five years?
Haha… let's just say I'm taking it day by day.
Do you think the Chinese creative scene is facing any challenges? Are there any other creatives you want to give a nod to?
I think every industry has its challenges, and there will always be positives or negatives. If you ask me, I don't think it's a challenging time for China's fashion industry because I get to do what I do, but I don't think it's the best environment for creativity. Honestly, it is susceptible to many limitations here.
In terms of other Chinese creatives, I don't think about this often but I do have some friends around me that I think are excellent. For example: Tianzhuo Chen, Rui Ho… some are musicians, performance artists, installation artists… They are all really amazing and I think are this generation's leading creatives.
Let's talk about your SS23 collection.
My SS23 collection is titled "THE REINCARNATION OF MX RIDICULOUS," and is a continuation of my SS22 "MONSTER HEART" runway show. Unfortunately, we had to skip the whole FW22 season due to COVID-19 restrictions, but the last show really opened up the world of WINDOWSEN and introduced the different creatures and interesting things in this universe.
The storyline for SS23 is based on a competitive wrestler who made a new, robotic version of himself so that this robot could fight in his place. However, the robot ends up turning on the wrestler, and it becomes a bit of a dark story.
Now that I'm really starting to show WINDOWSEN's universe, each season's storyline influences everything. Of course, the clothes and accessories with elements inspired by wrestling, the runway stage and also 3D movies.
Lastly, aside from canceling your entire show last season, how have China's COVID-19 restrictions affected you and your brand?
It affected everybody! So since it really affected everybody in the world, for me, it just makes the whole situation normal. In such an unprecedented situation, everyone's still creating and doing things, so for me, it's not a big deal.
---
Helena Yeung is a Shanghai-based freelance writer covering fashion and culture. Her work can be found in HYPEBEAST, Teen Vogue, W Magazine and more. Check out her work here or follow her on Twitter.
Share this article