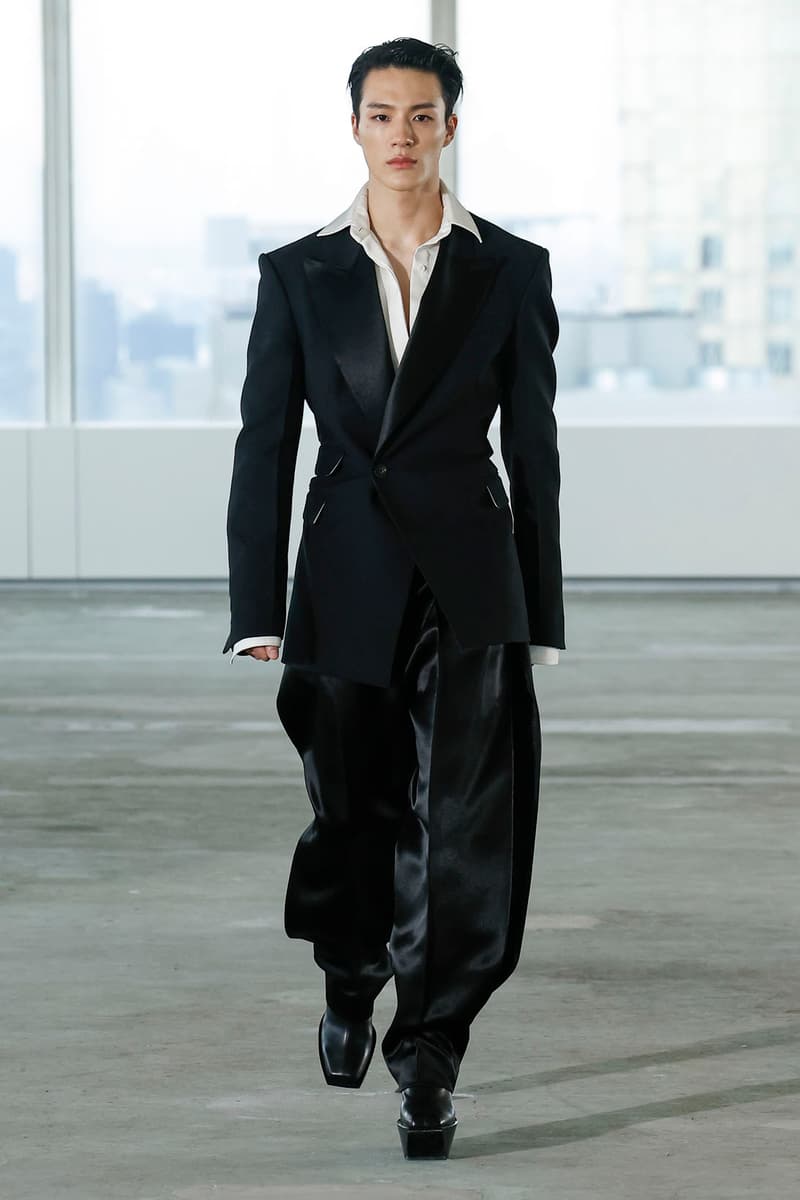 1 of 61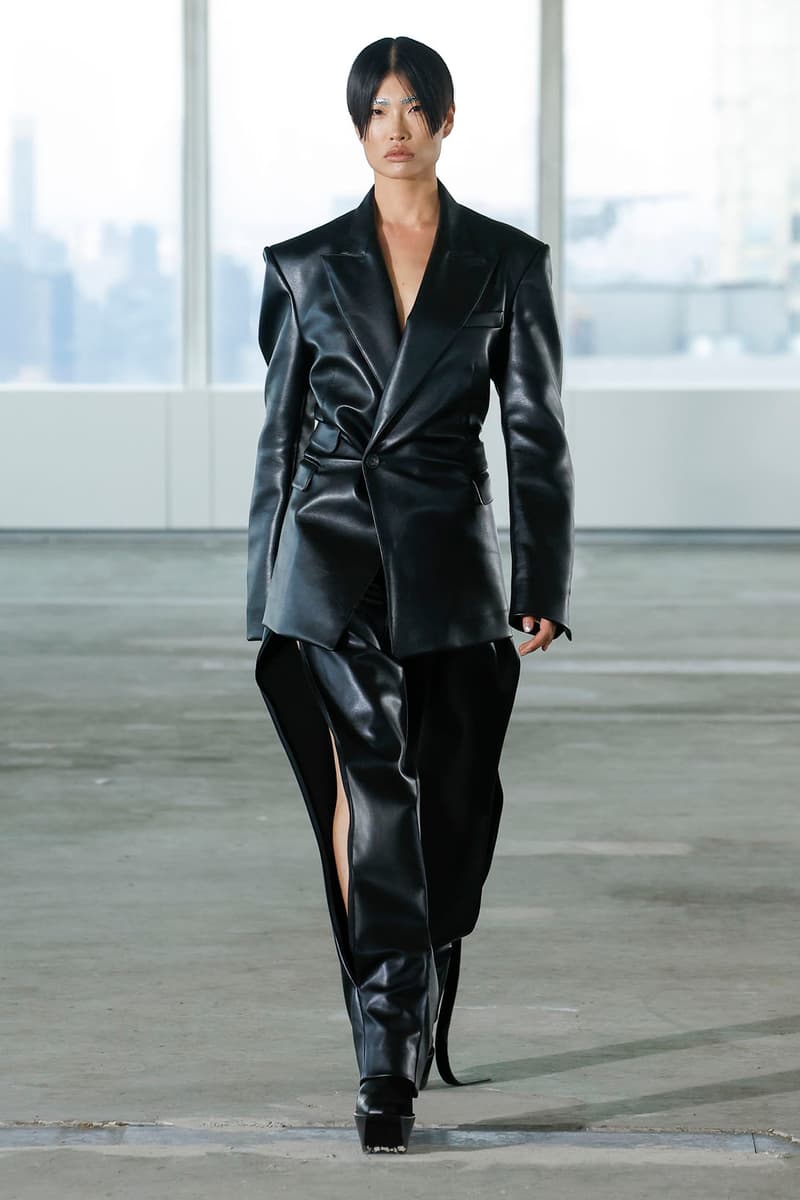 2 of 61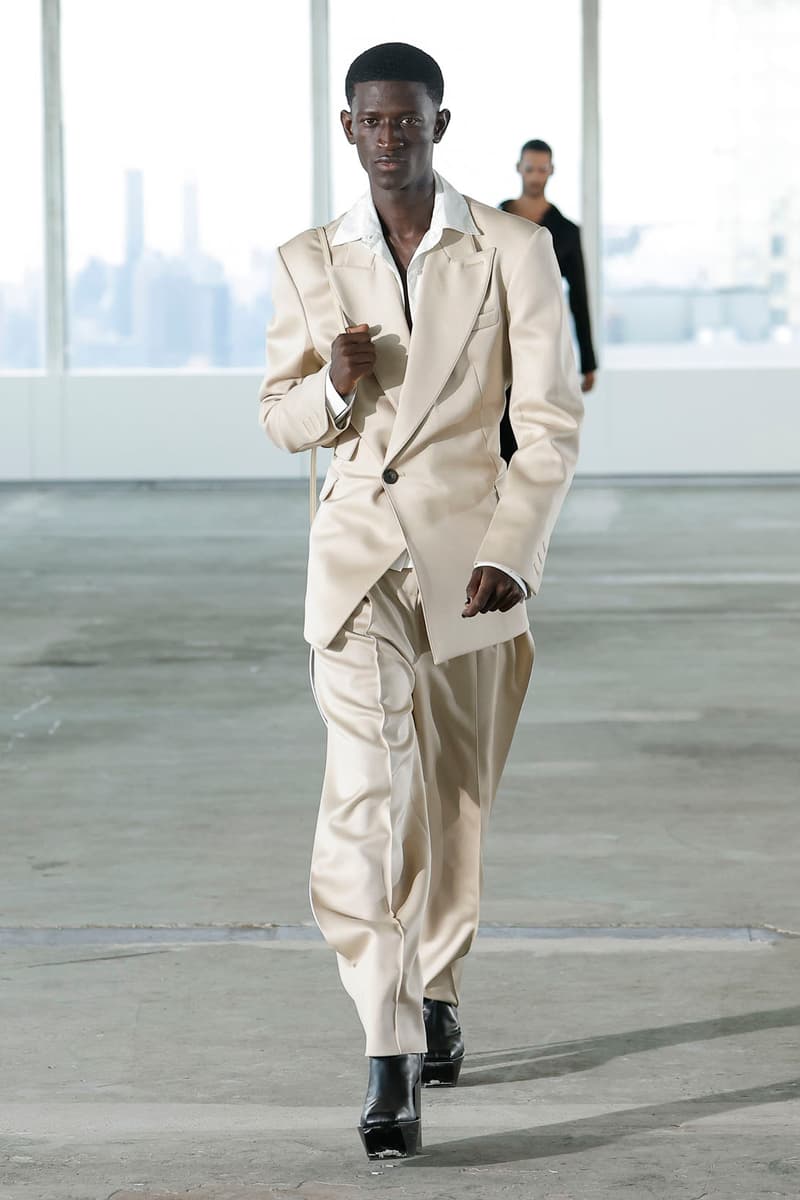 3 of 61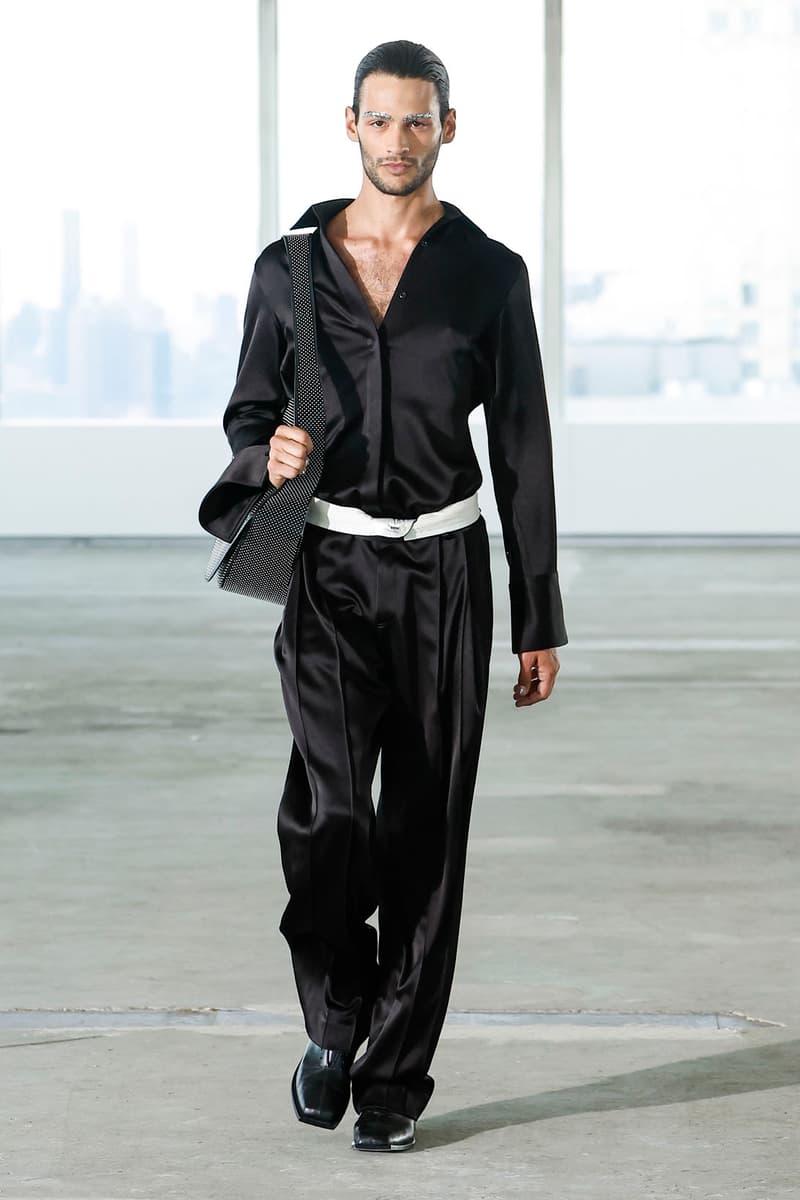 4 of 61
5 of 61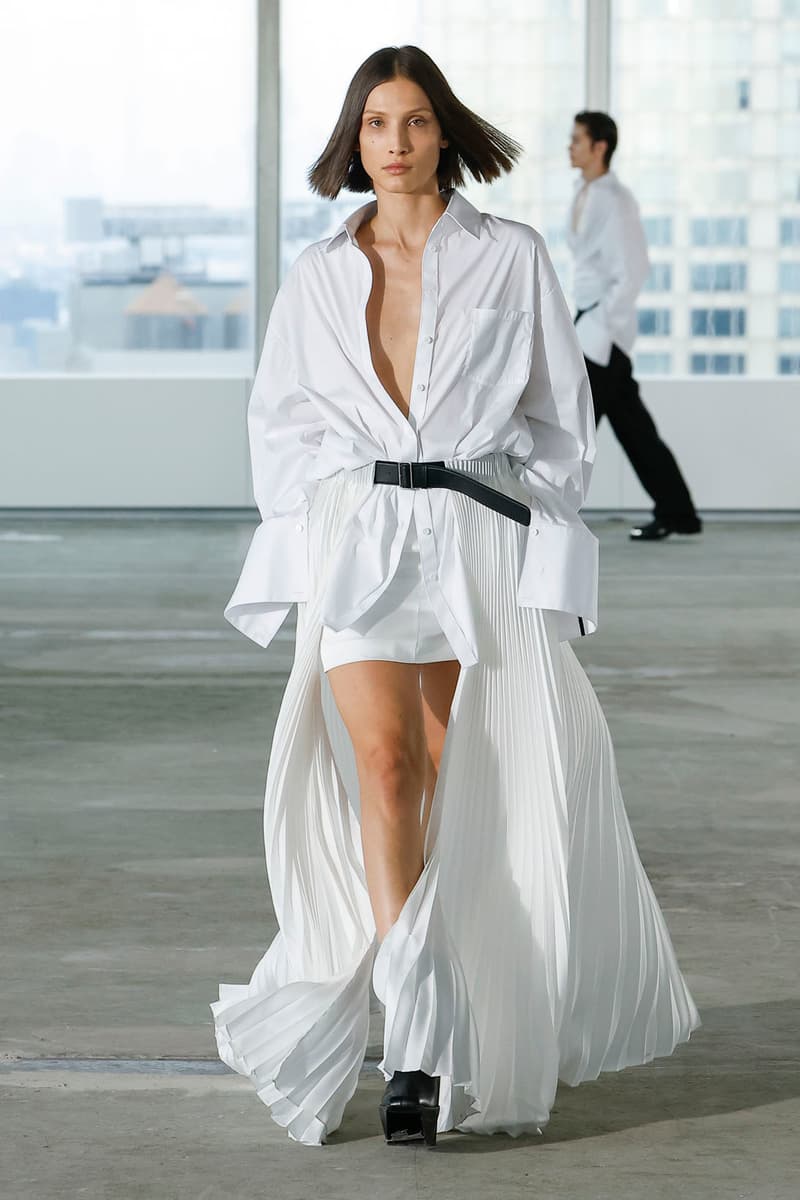 6 of 61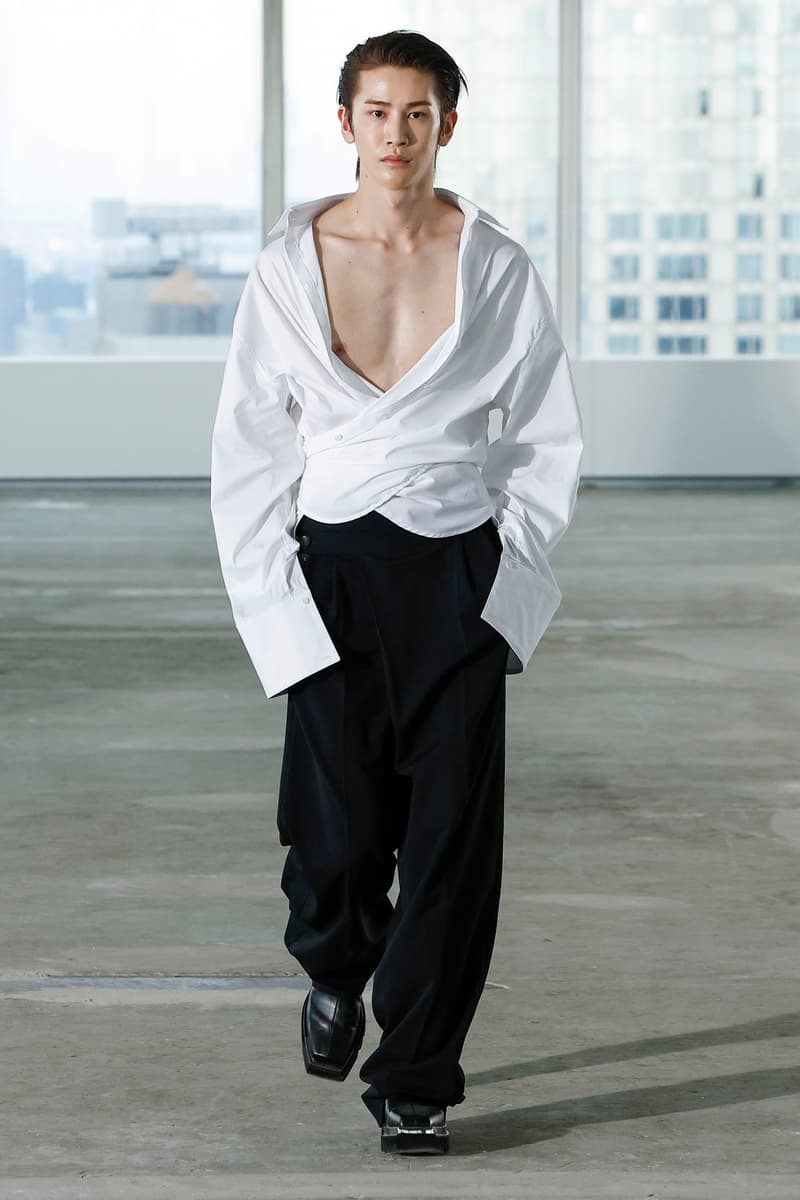 7 of 61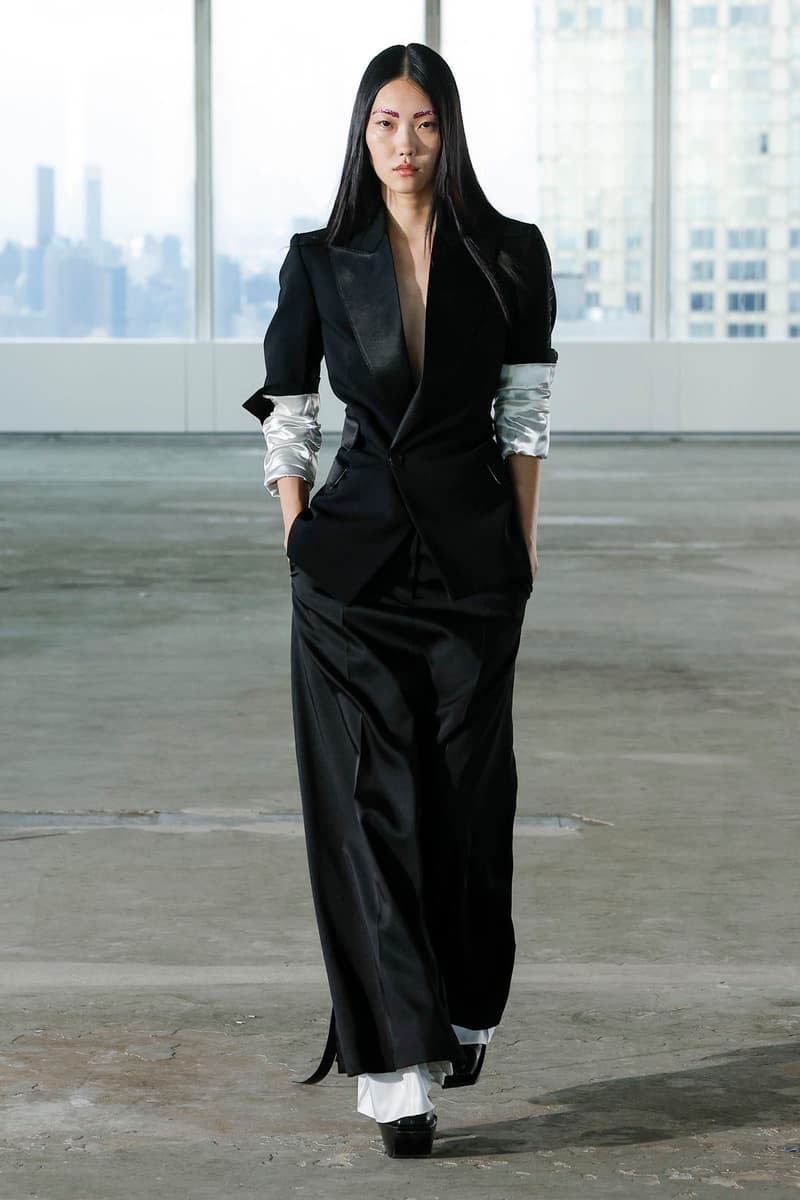 8 of 61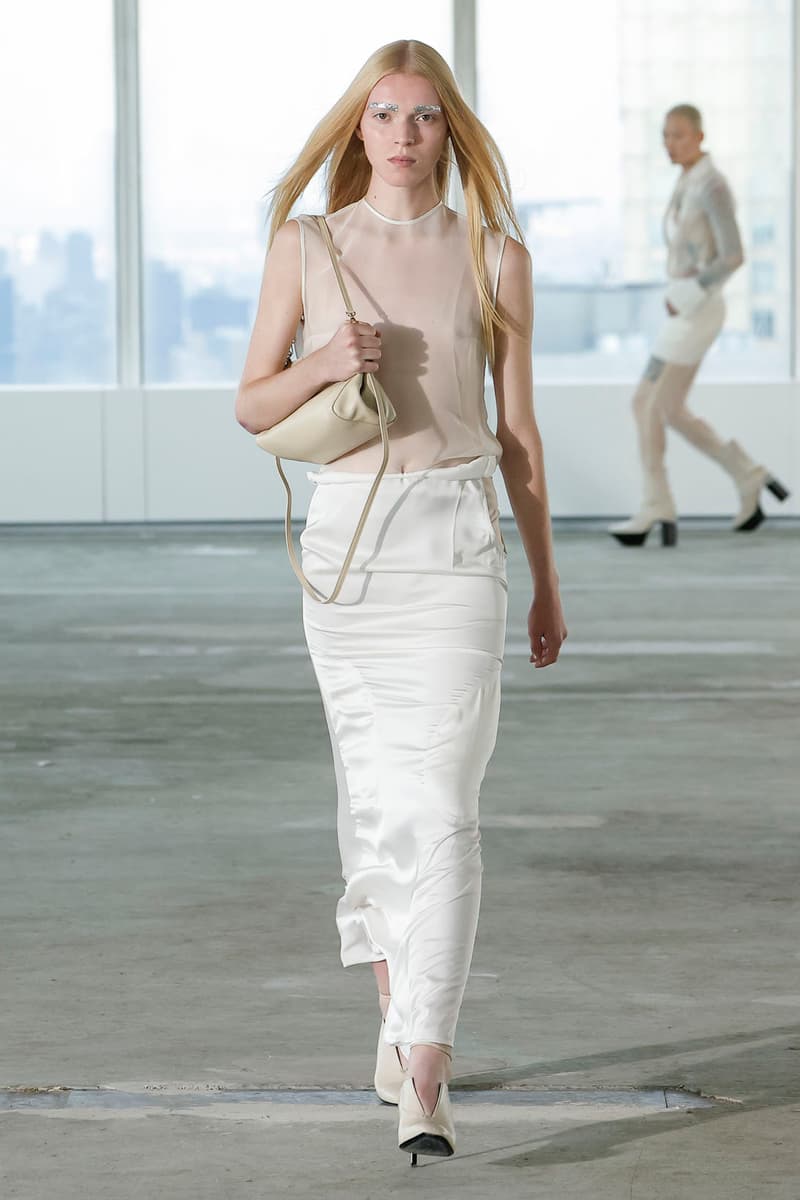 9 of 61
10 of 61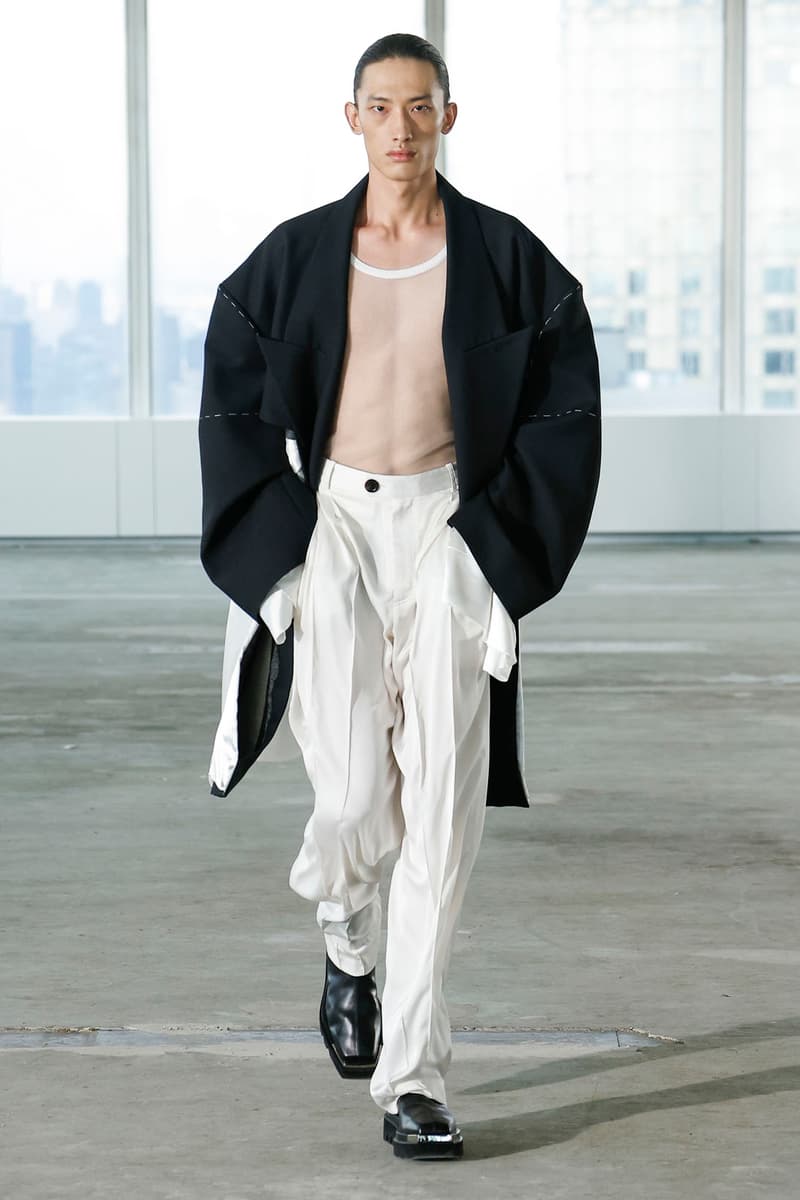 11 of 61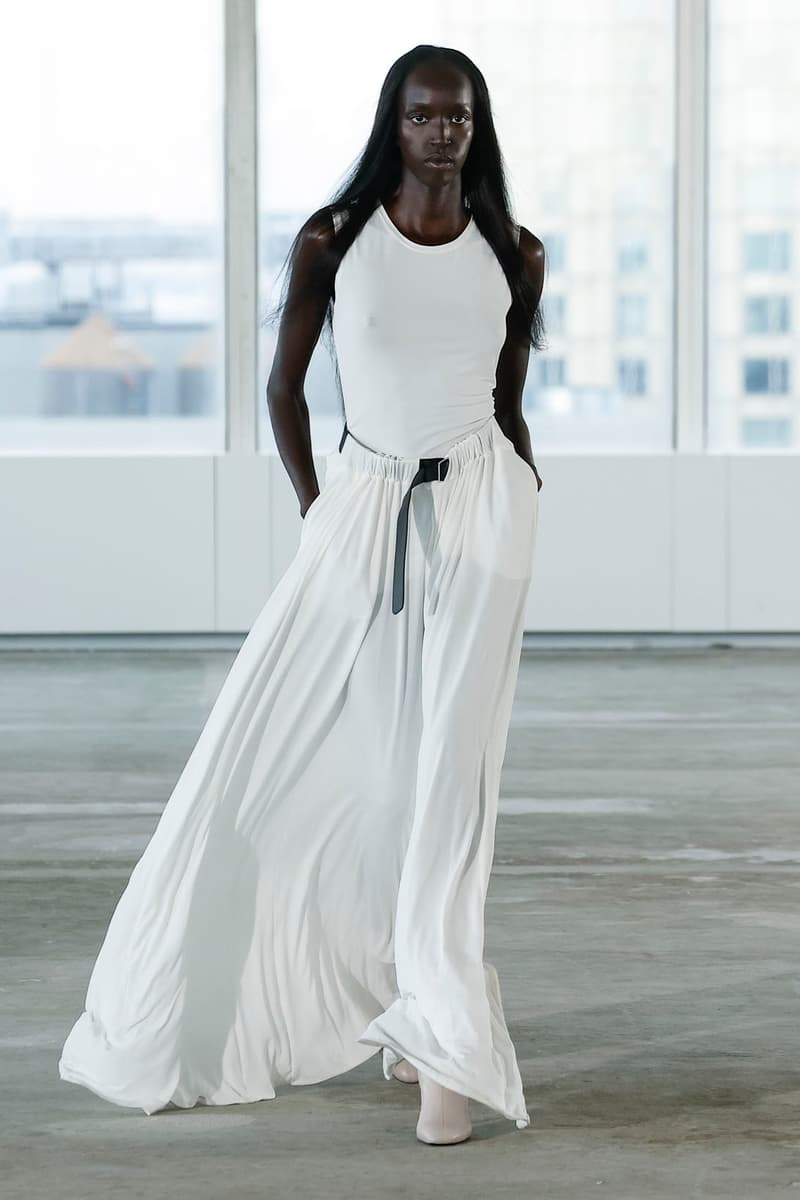 12 of 61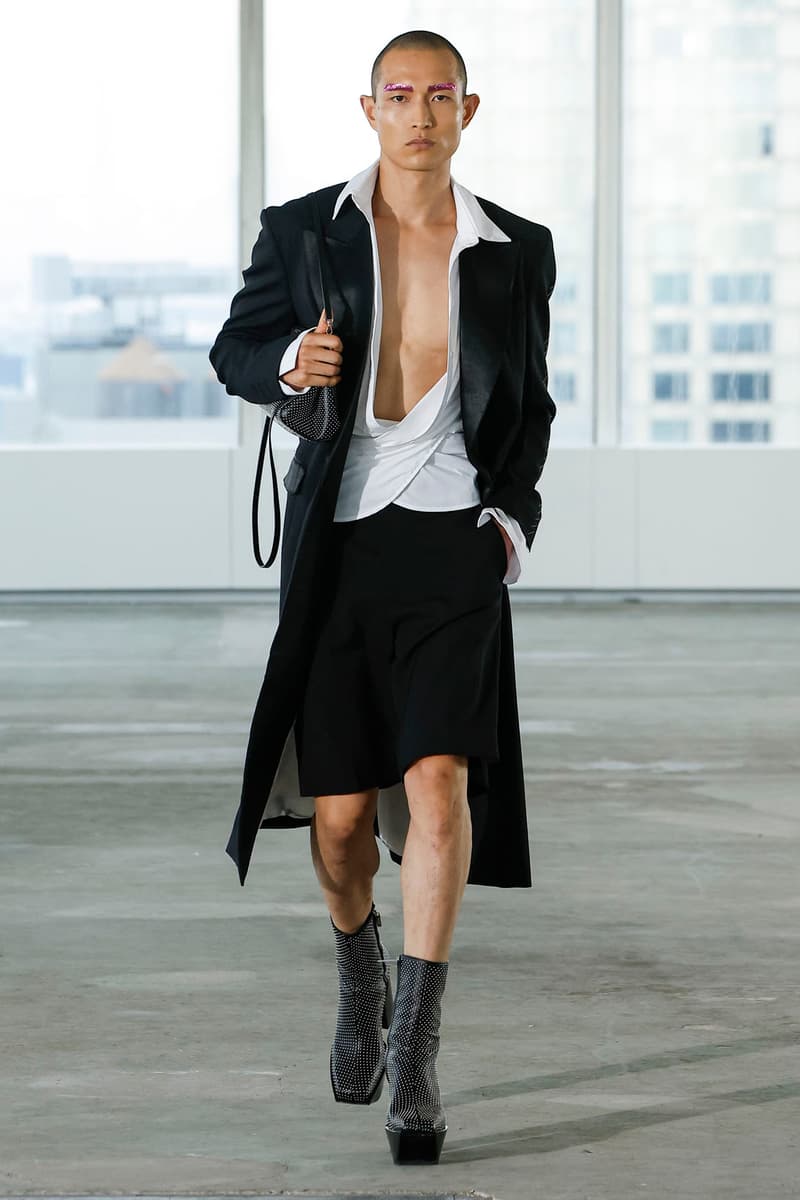 13 of 61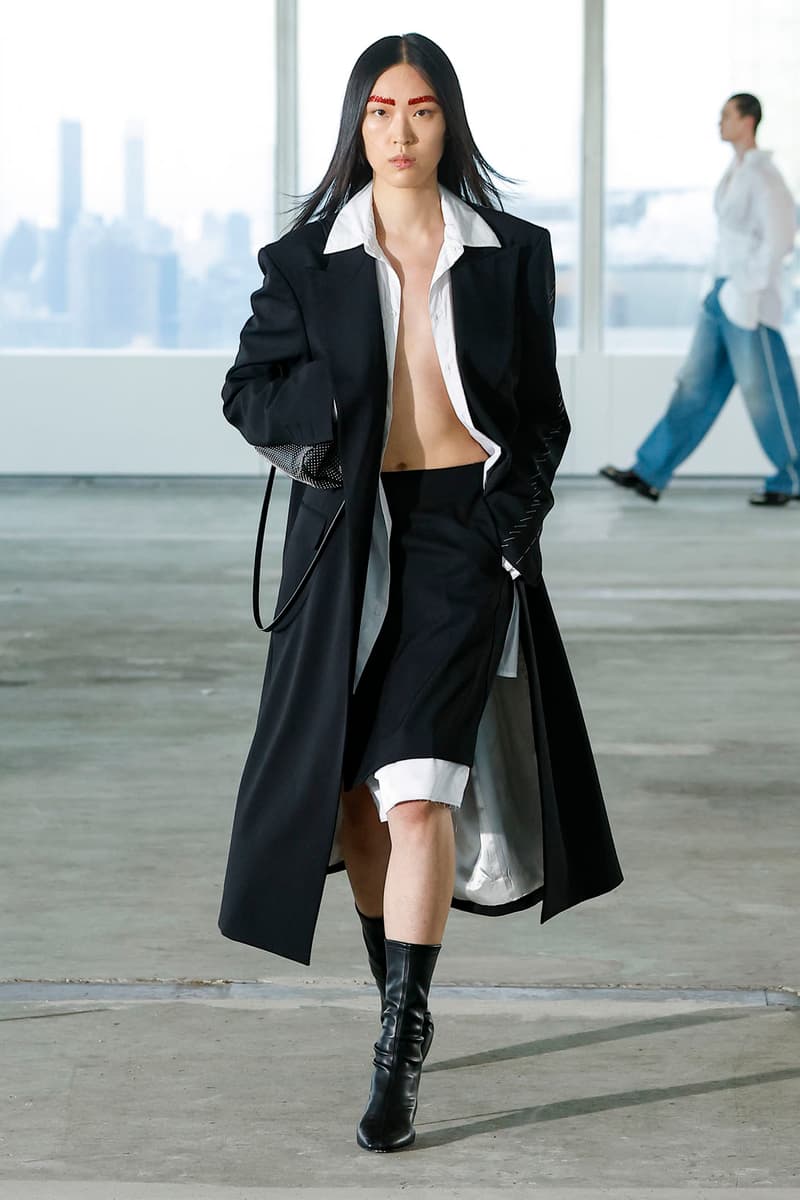 14 of 61
15 of 61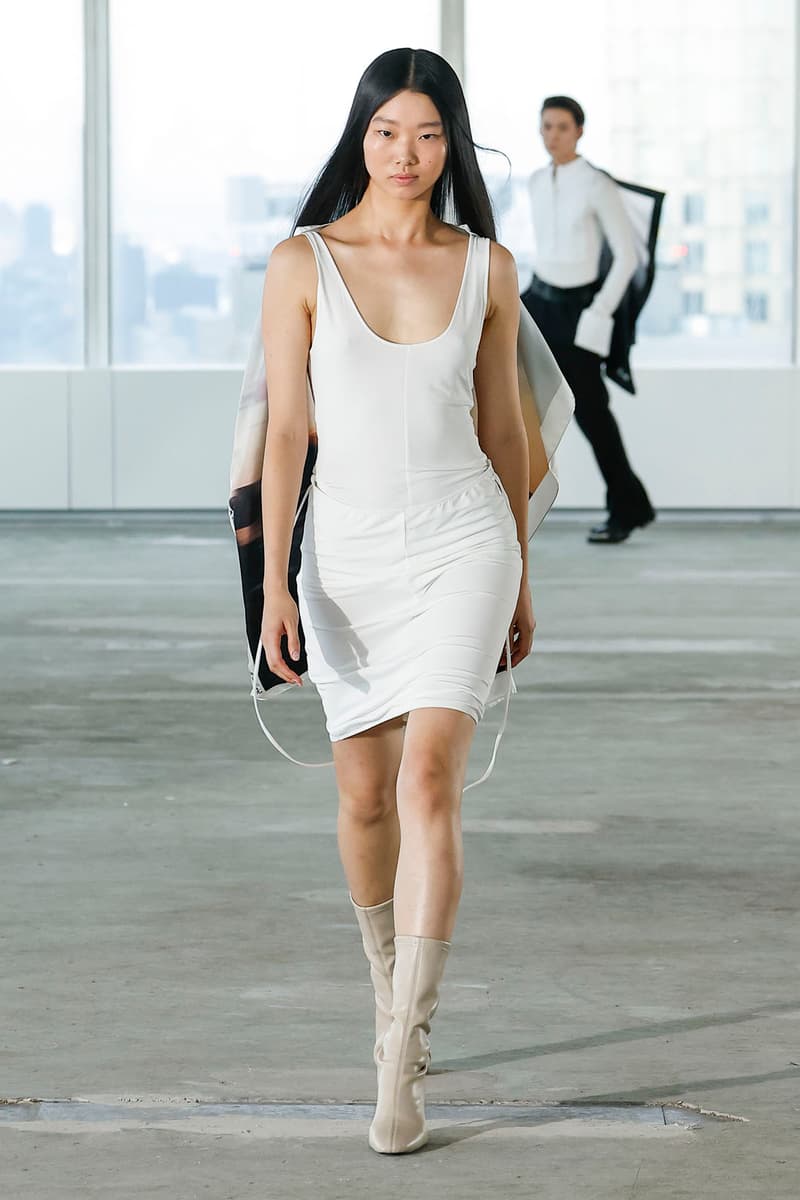 16 of 61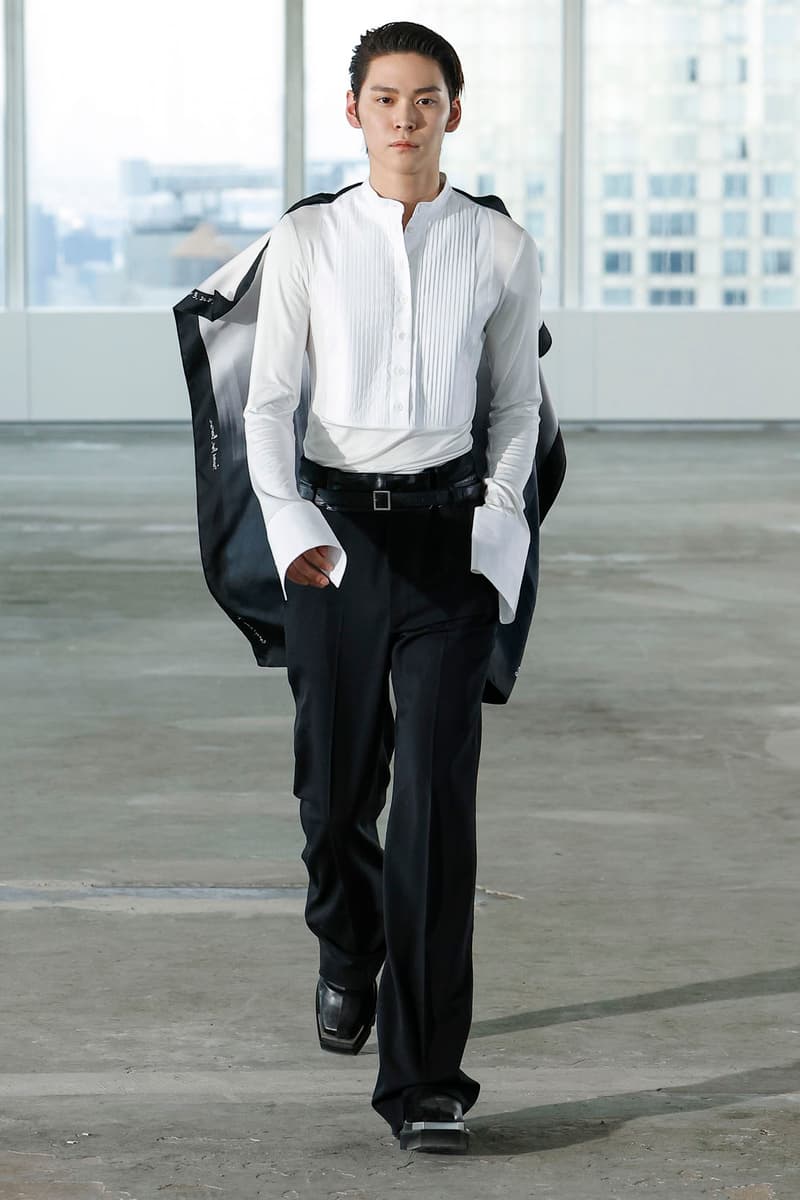 17 of 61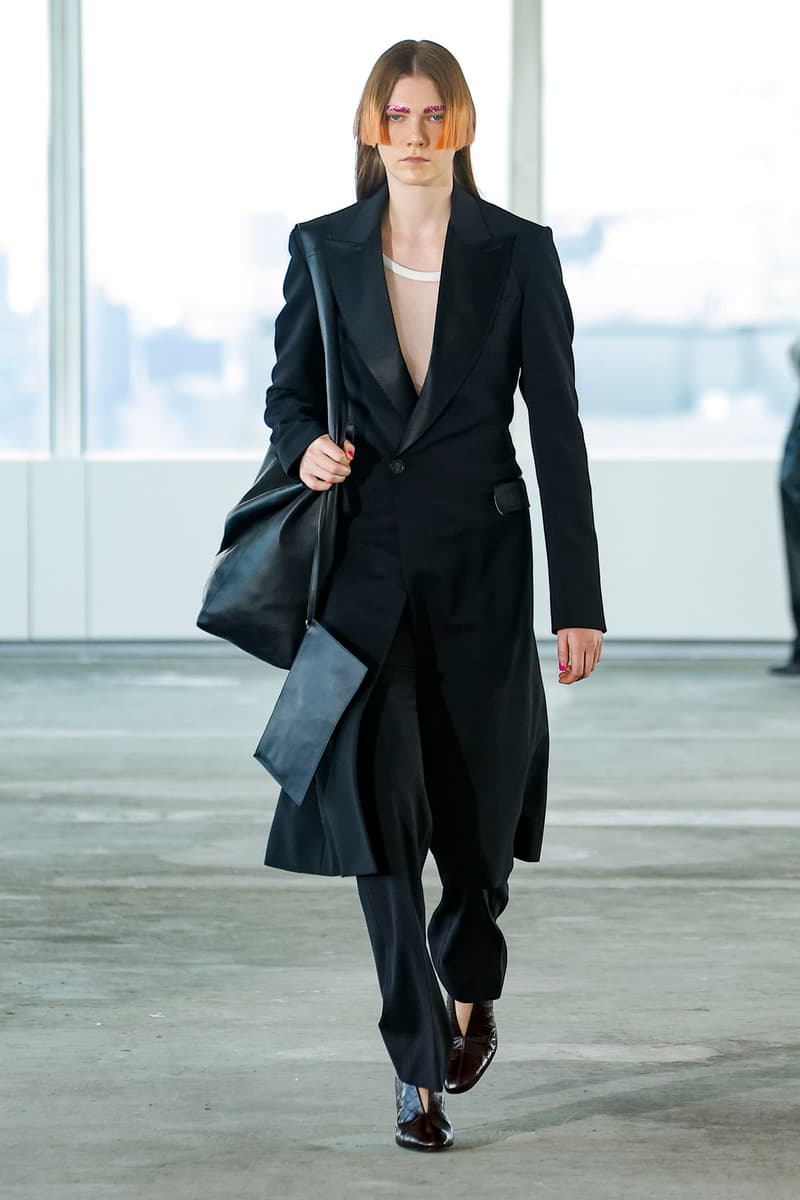 18 of 61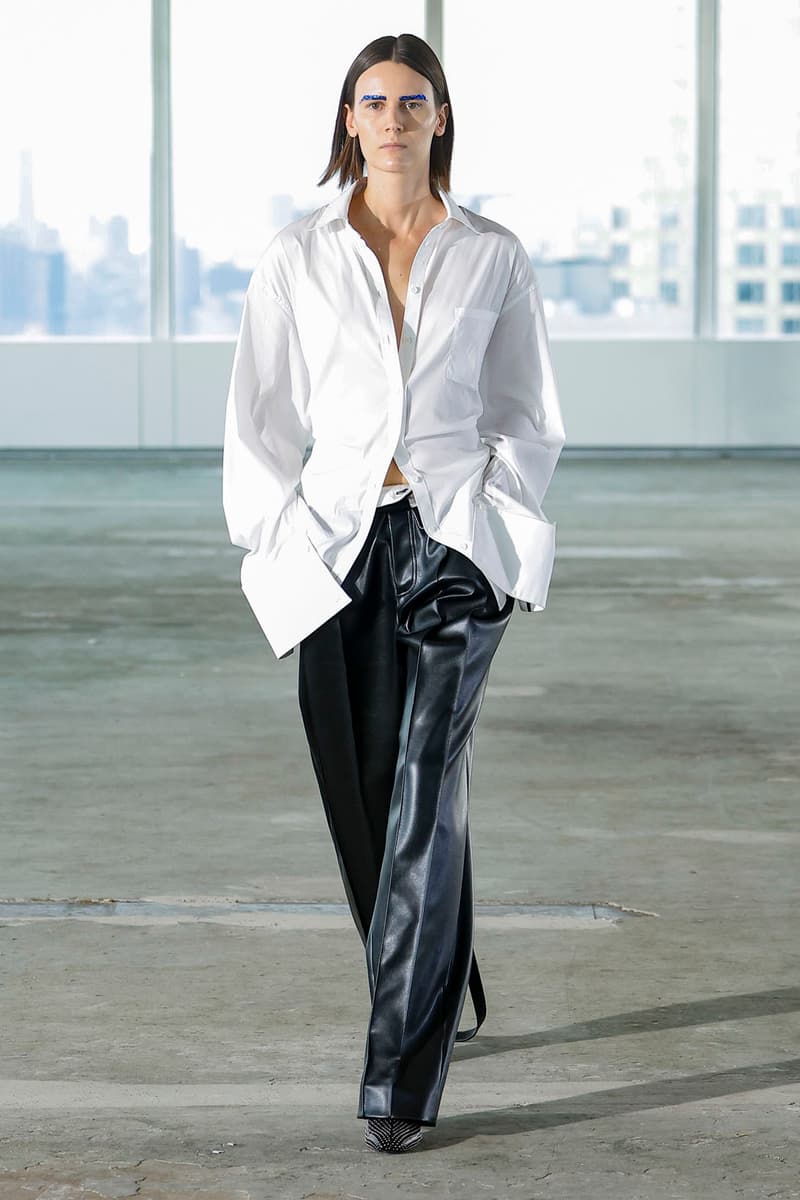 19 of 61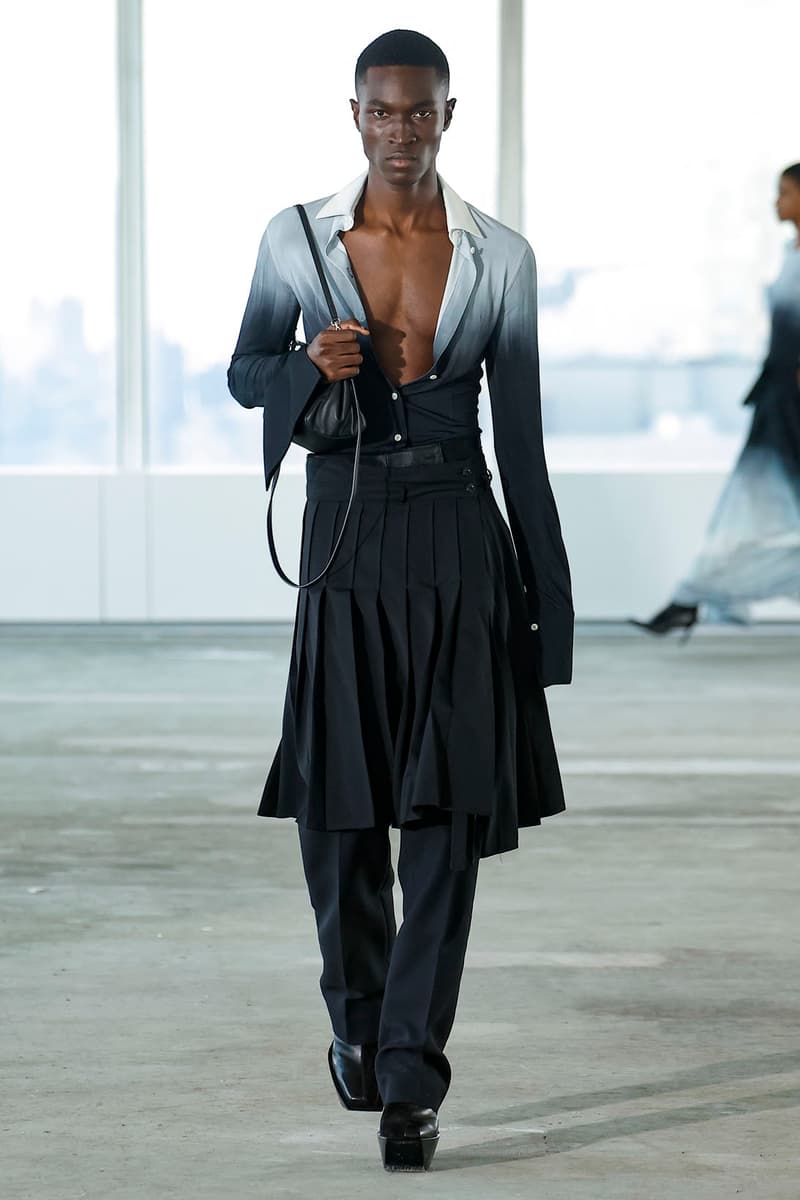 20 of 61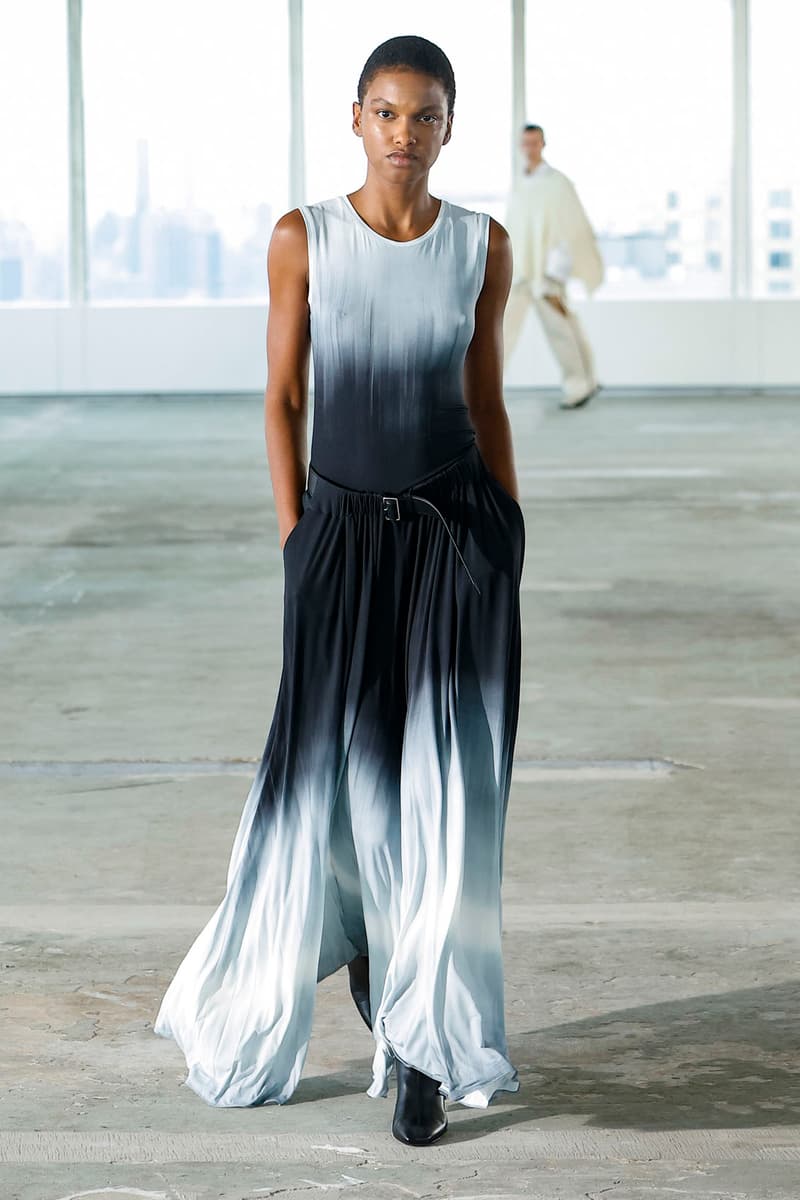 21 of 61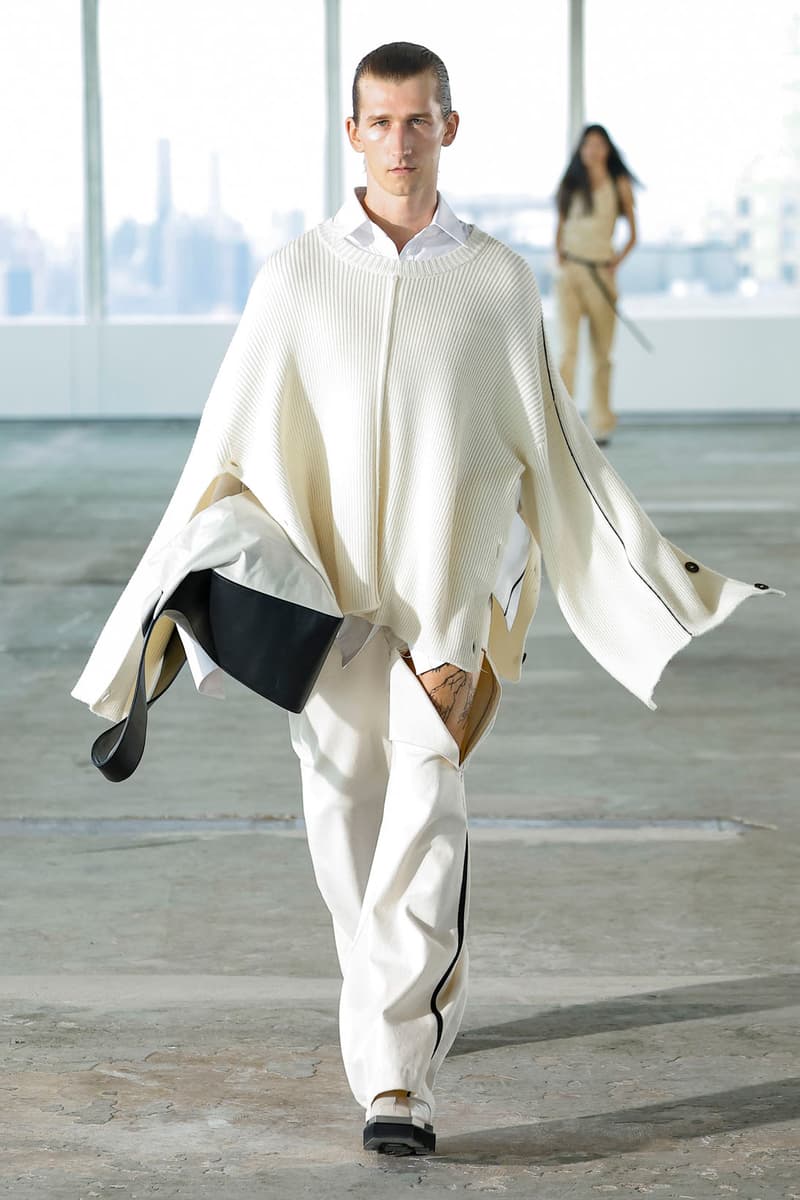 22 of 61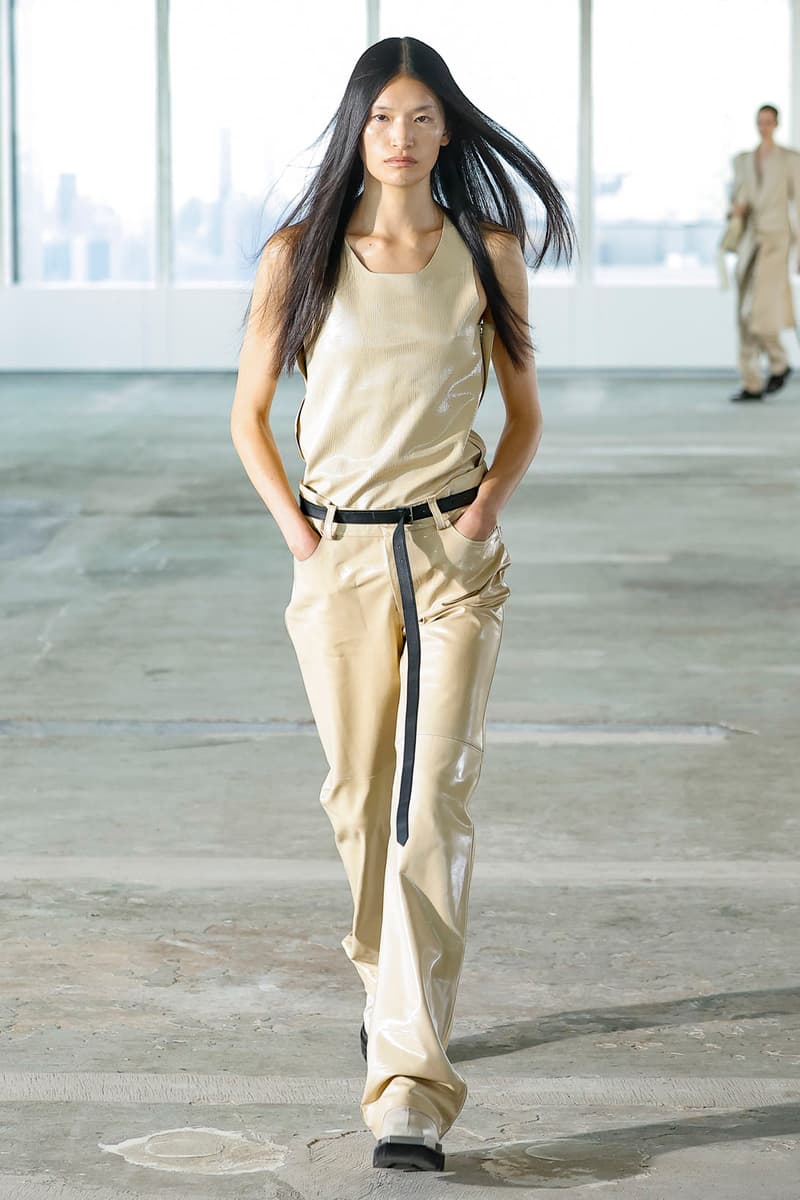 23 of 61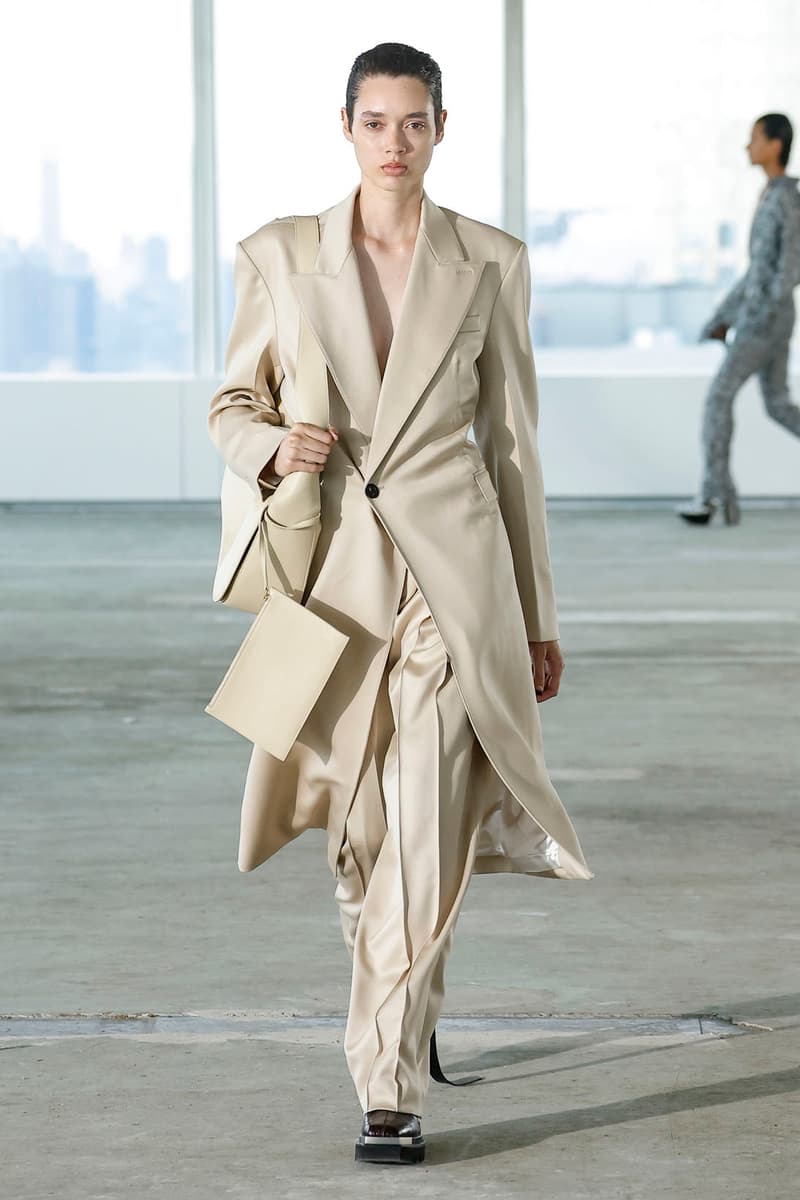 24 of 61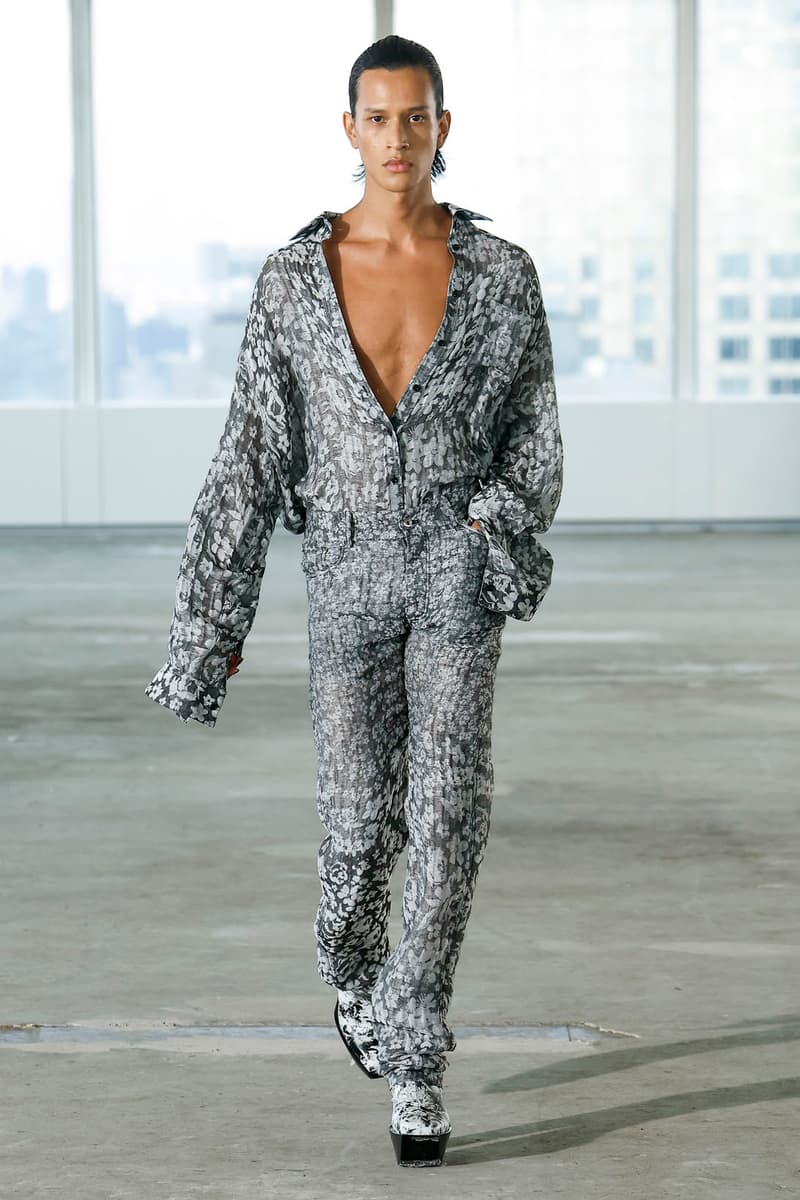 25 of 61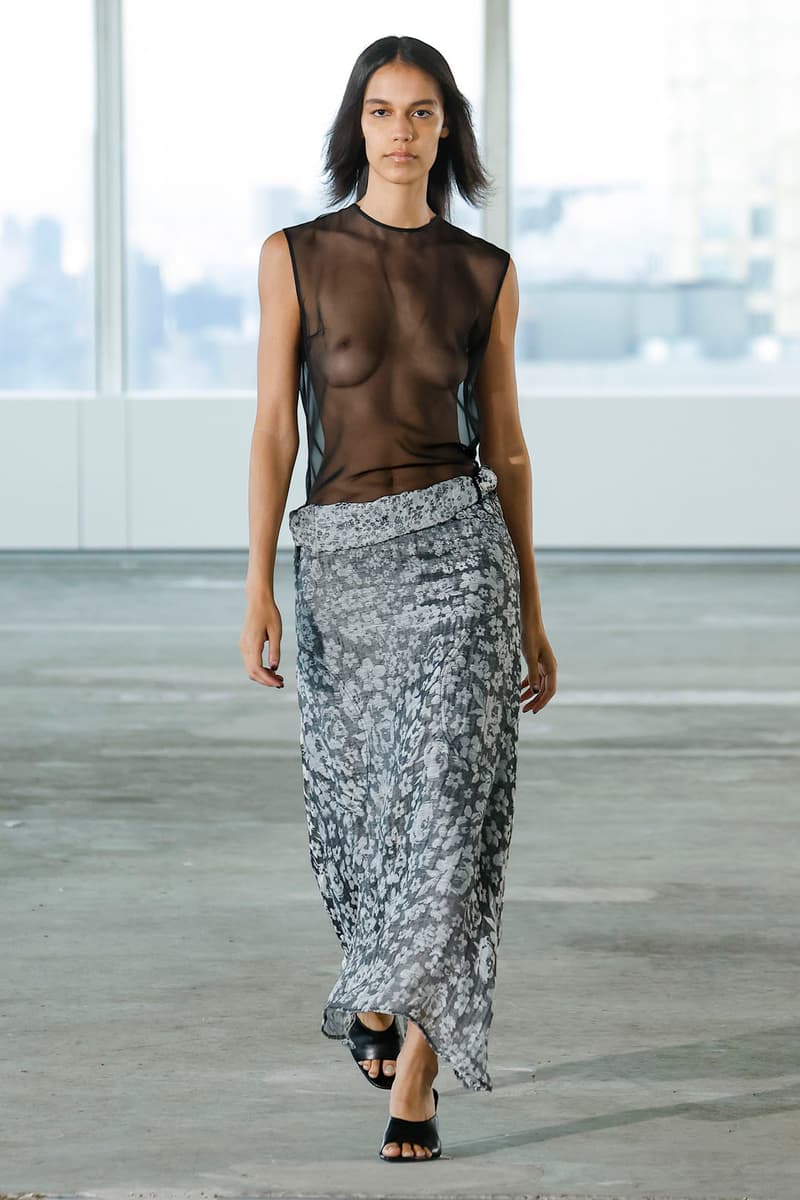 26 of 61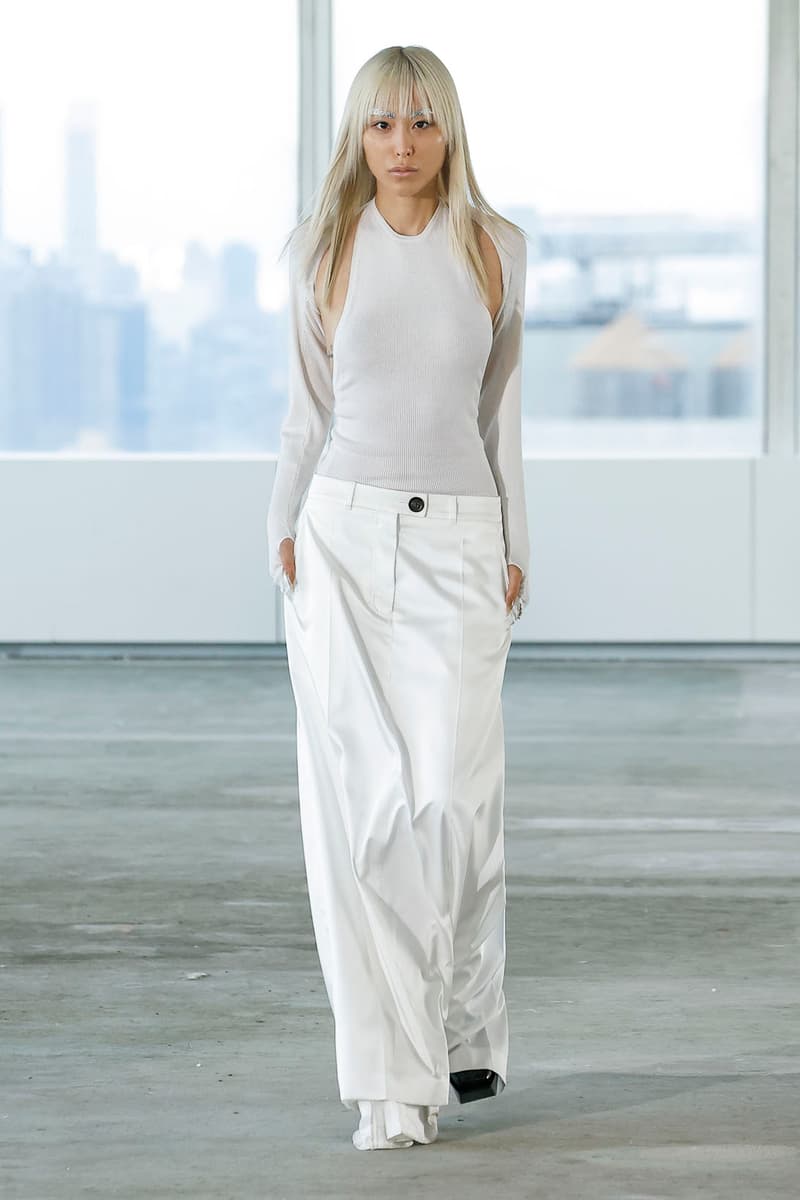 27 of 61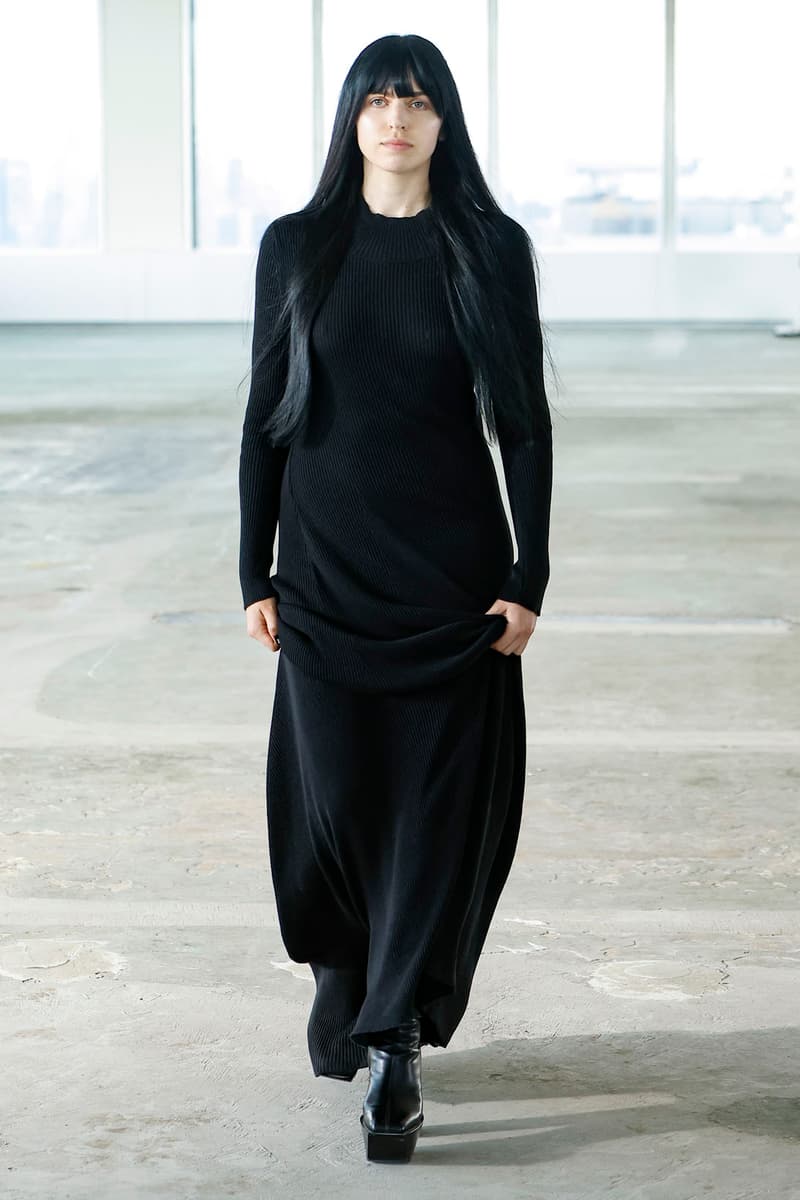 28 of 61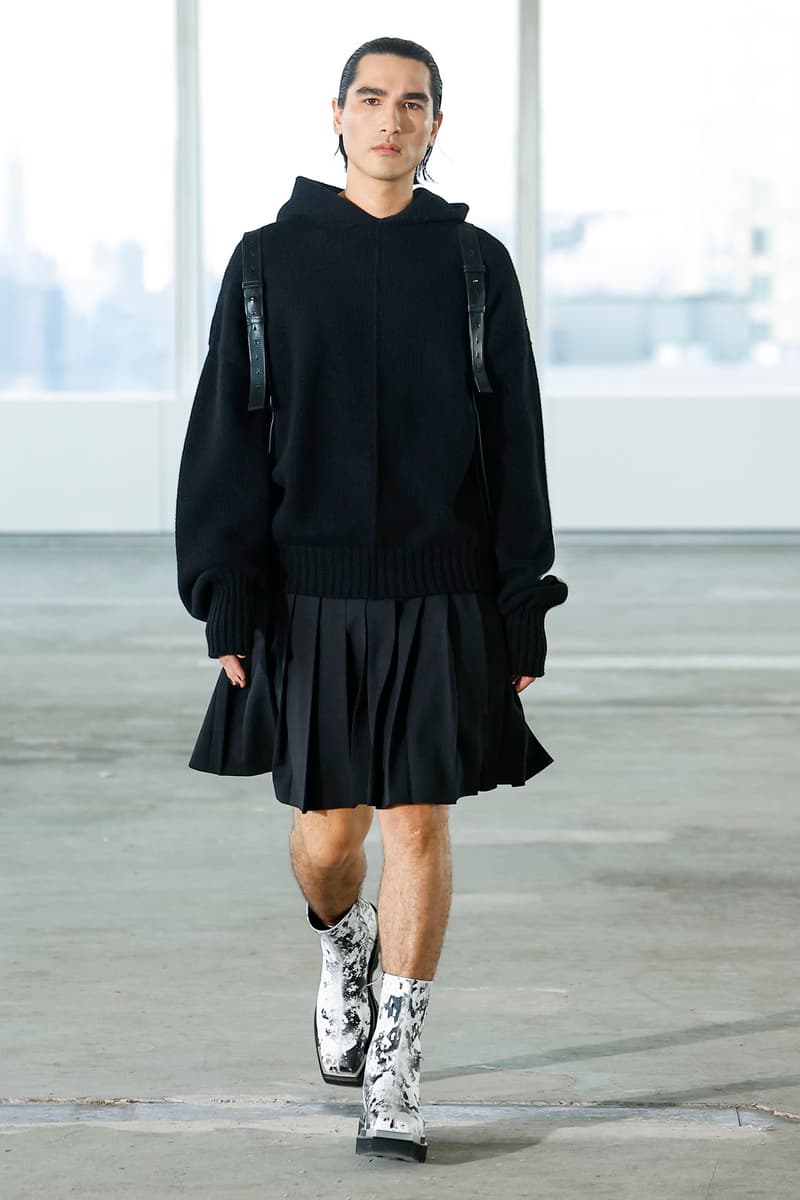 29 of 61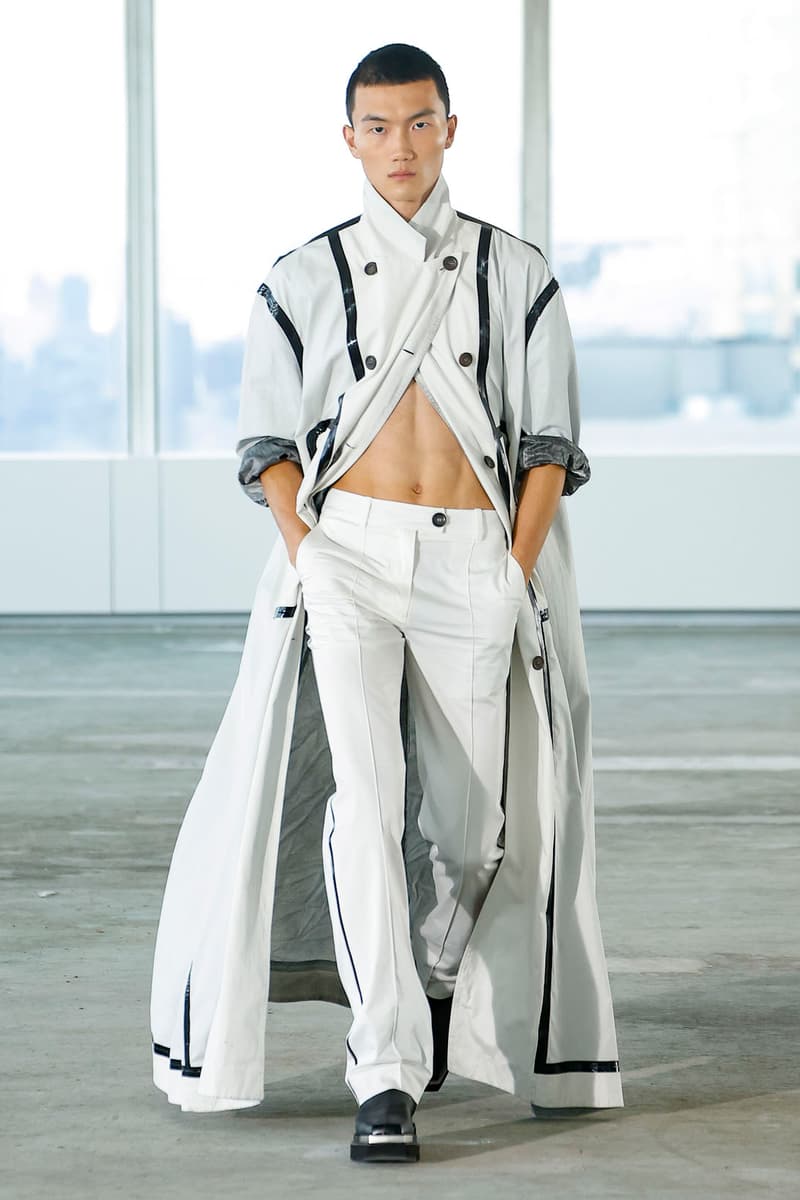 30 of 61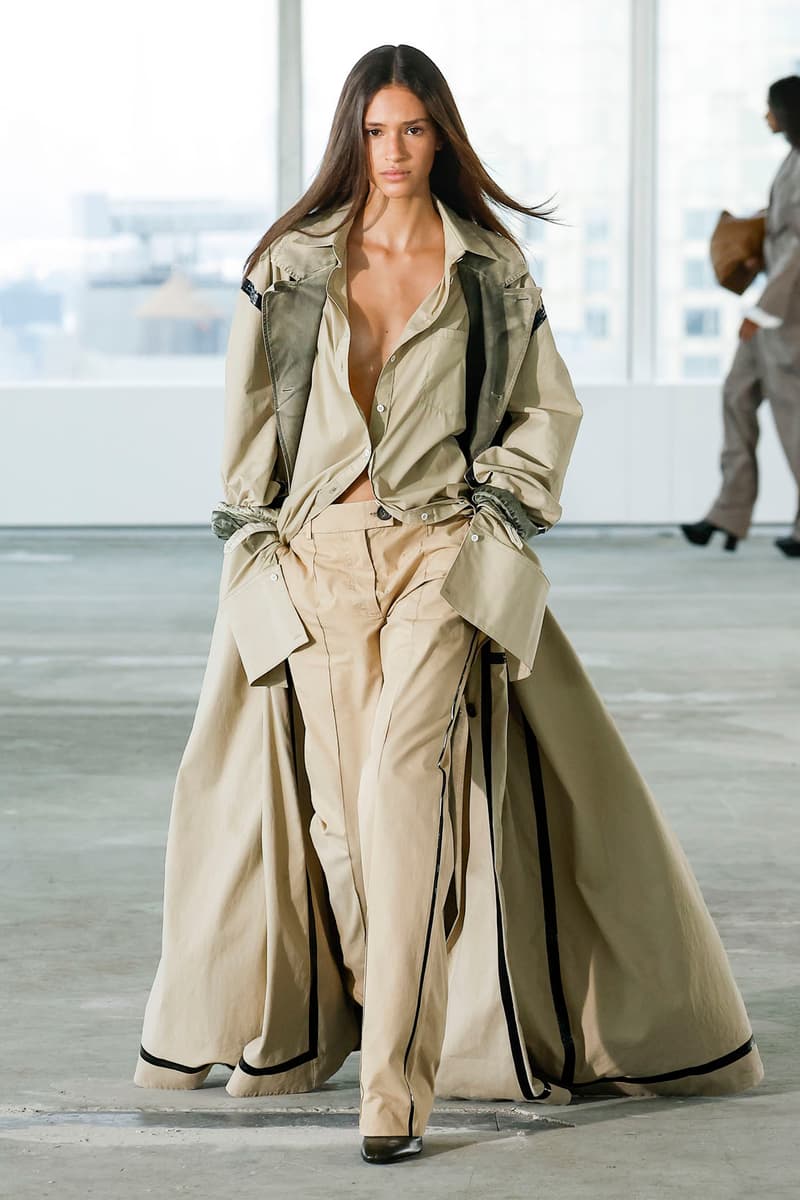 31 of 61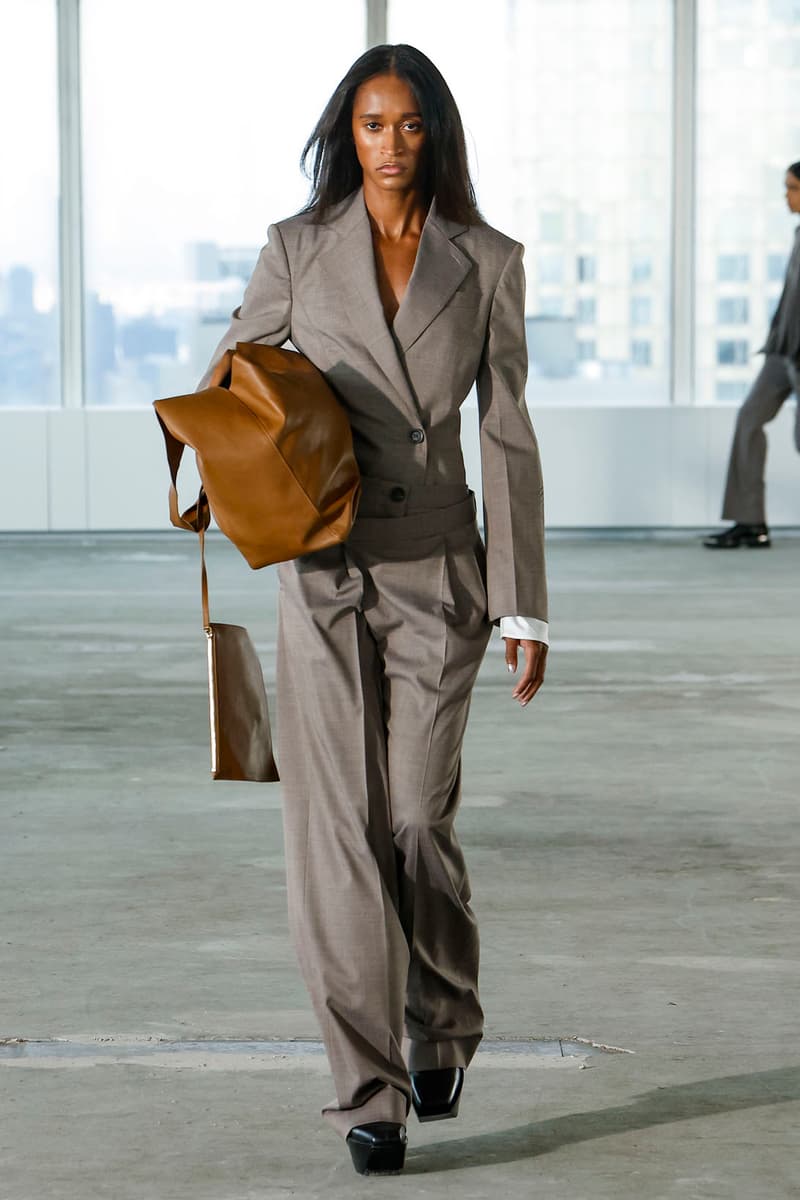 32 of 61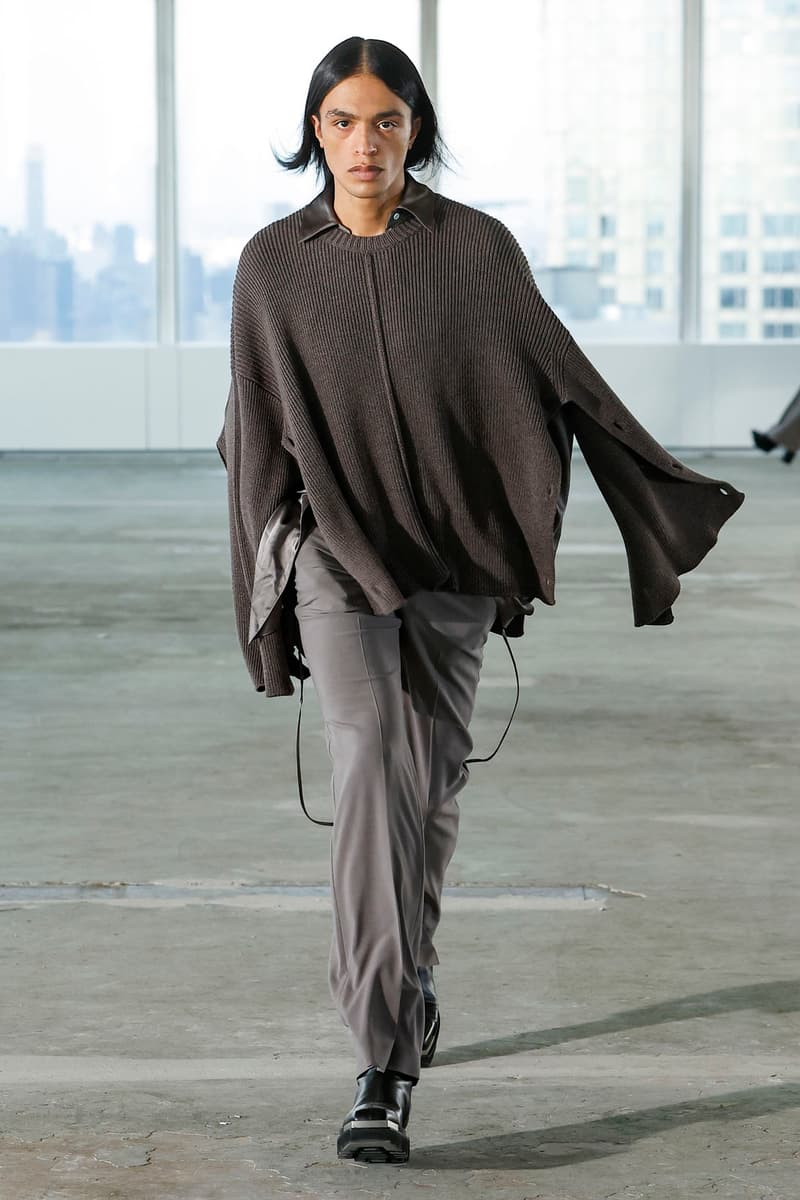 33 of 61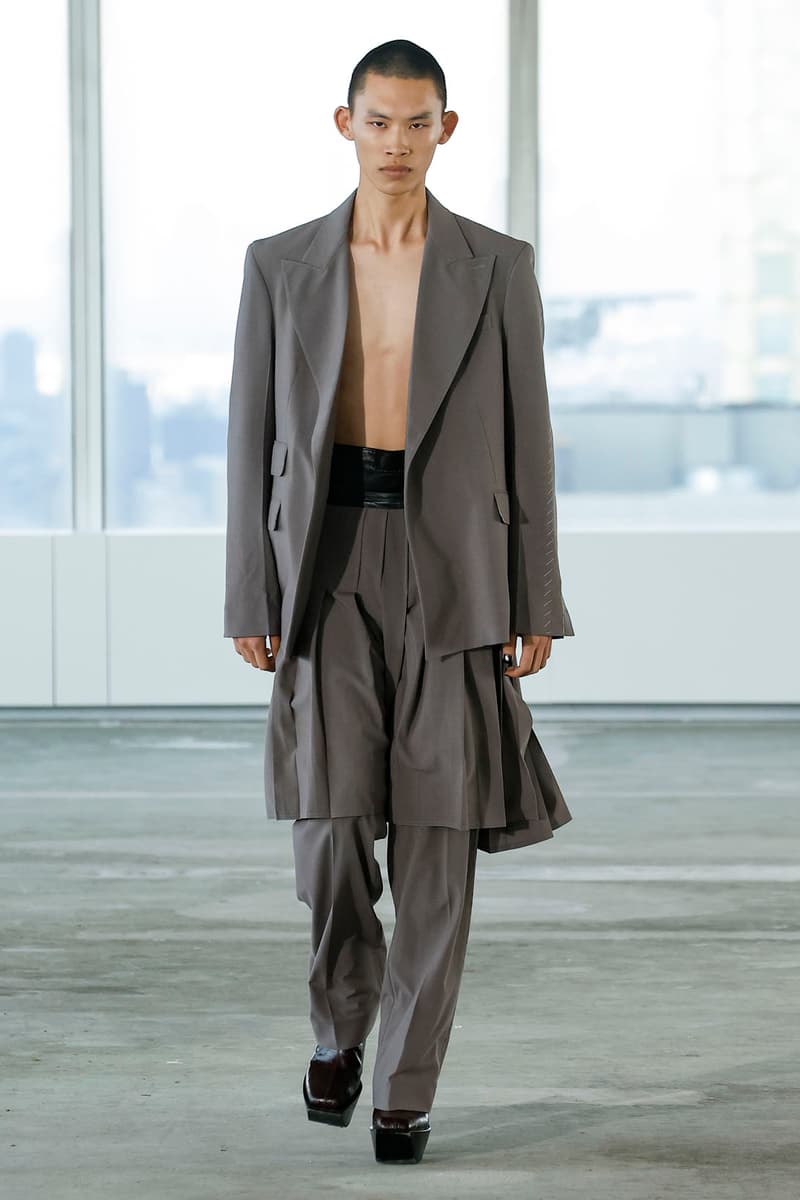 34 of 61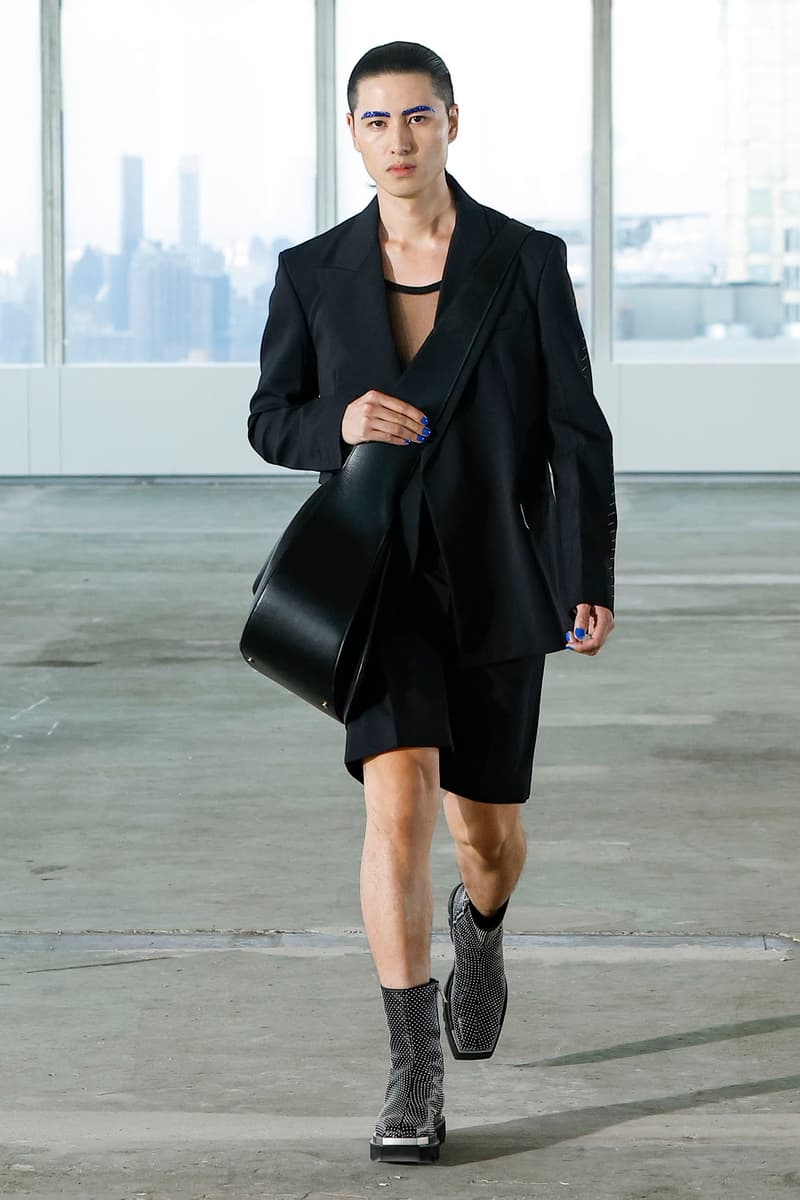 35 of 61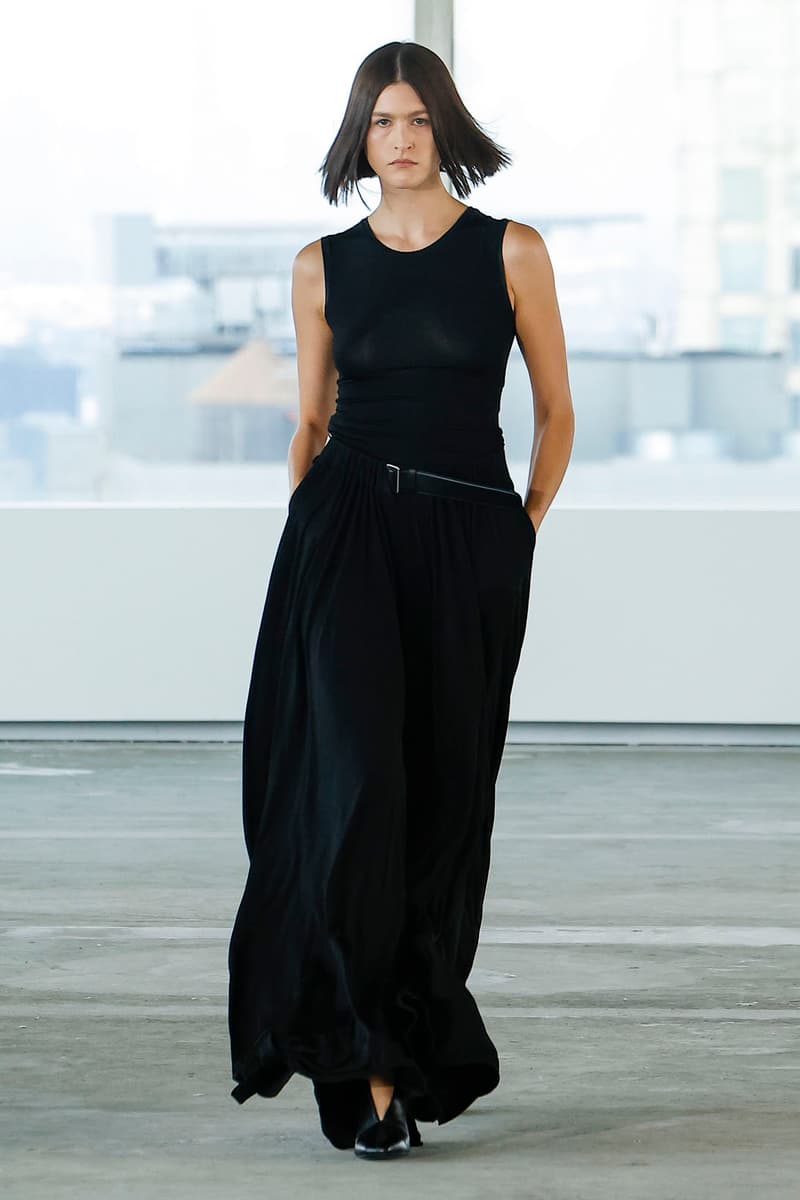 36 of 61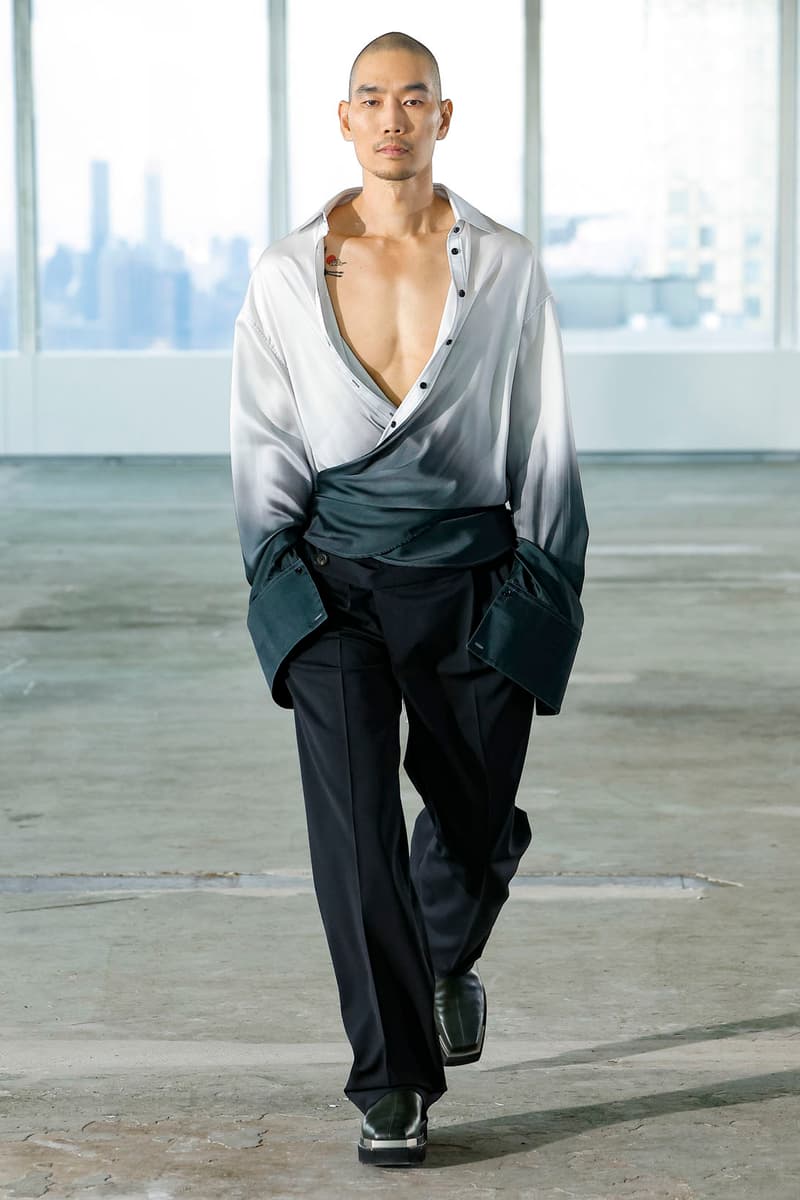 37 of 61
38 of 61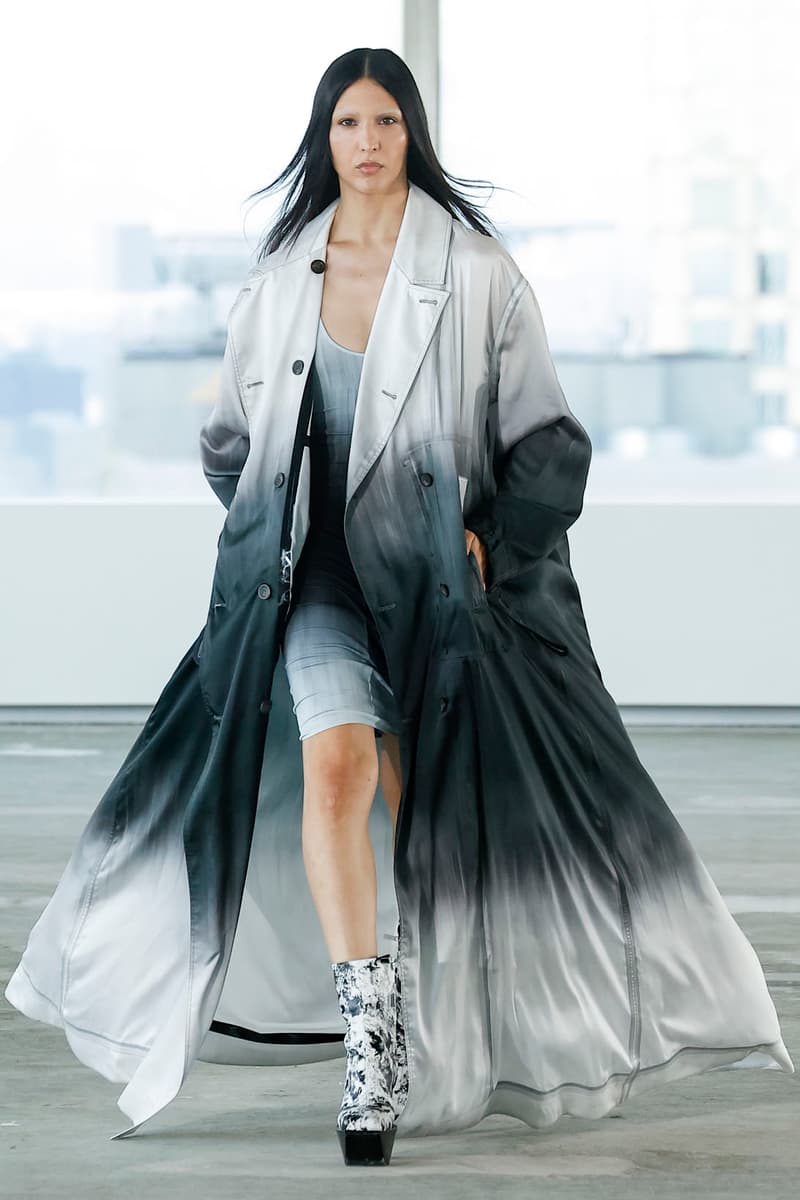 39 of 61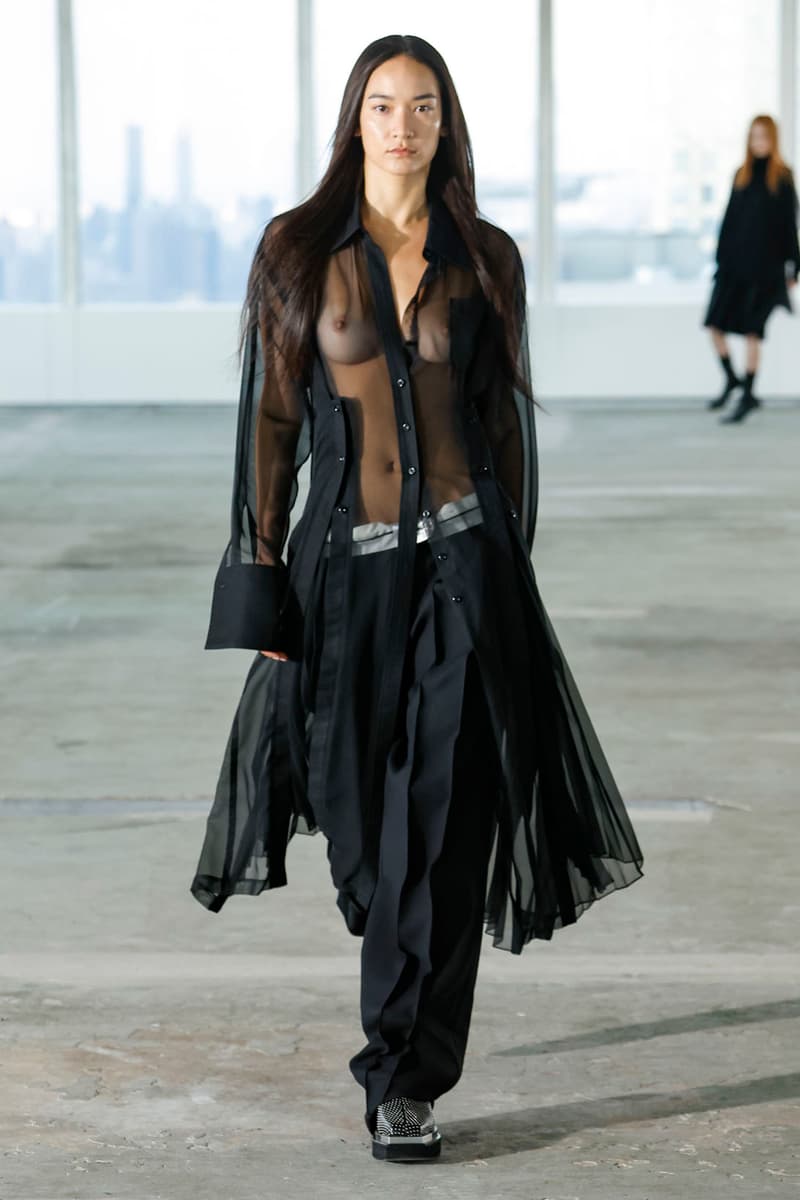 40 of 61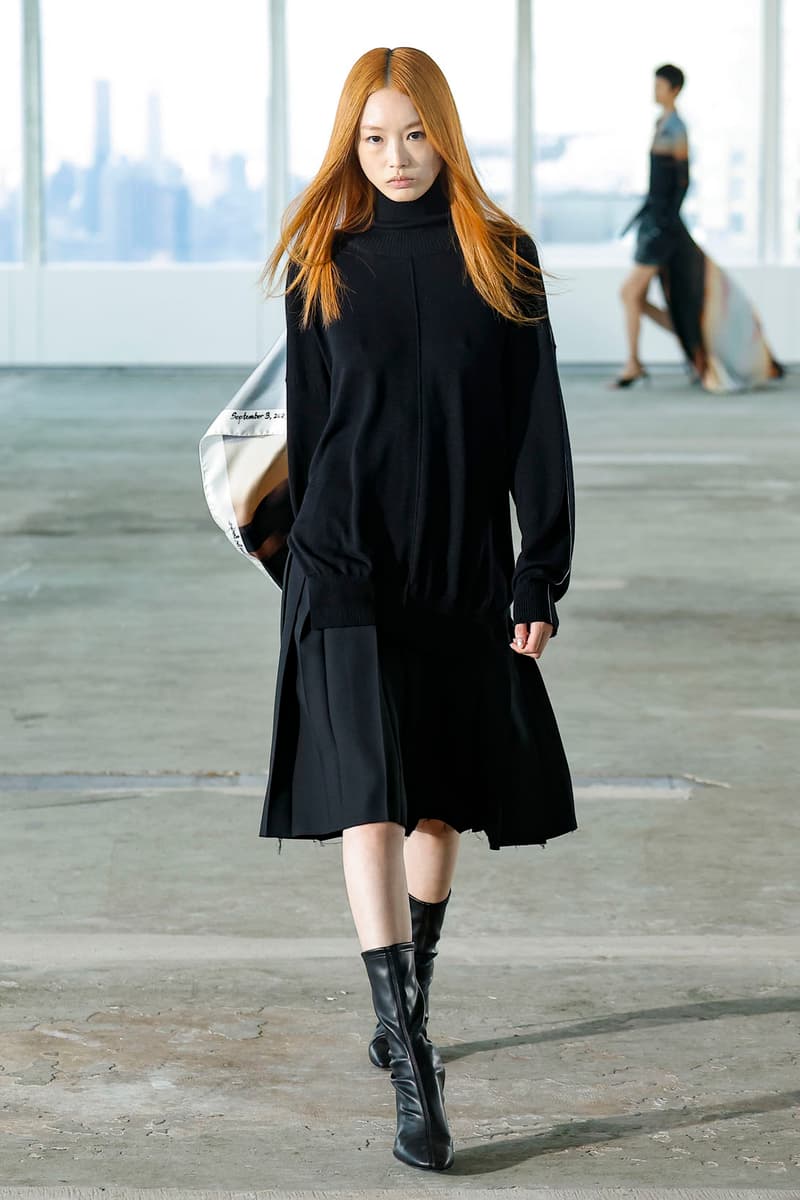 41 of 61
42 of 61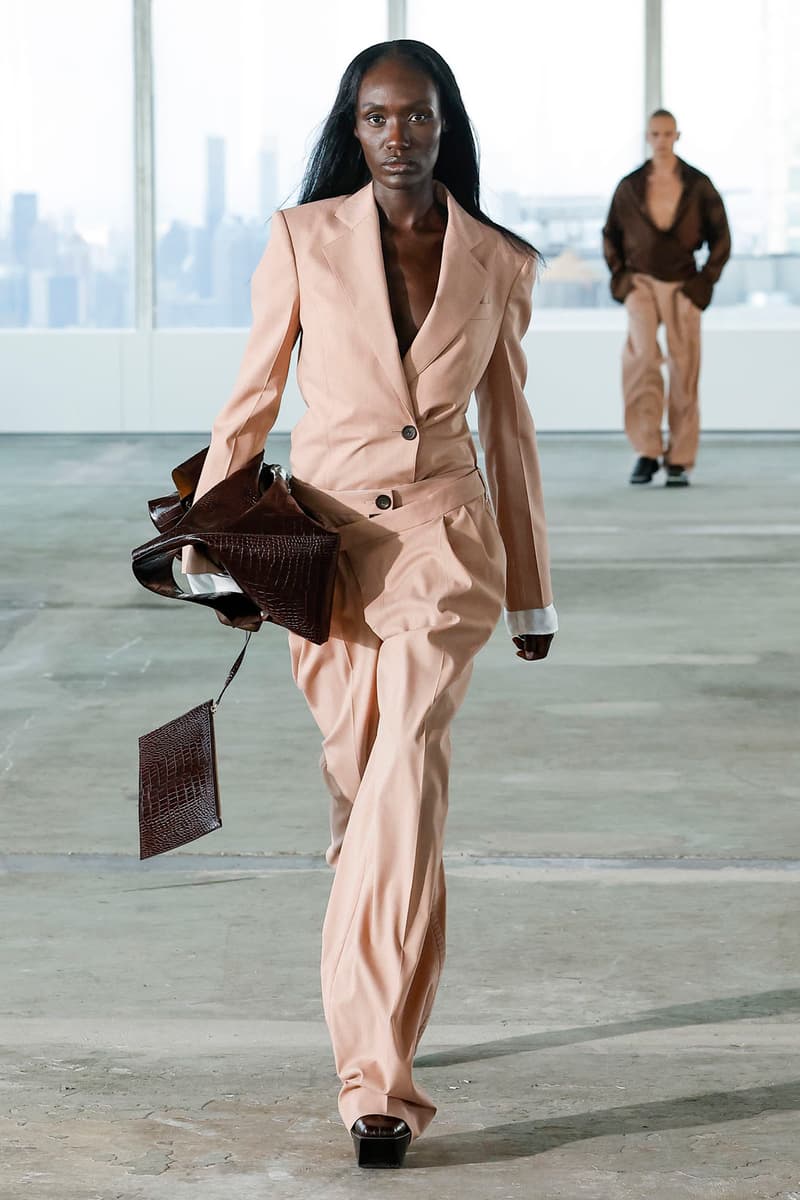 43 of 61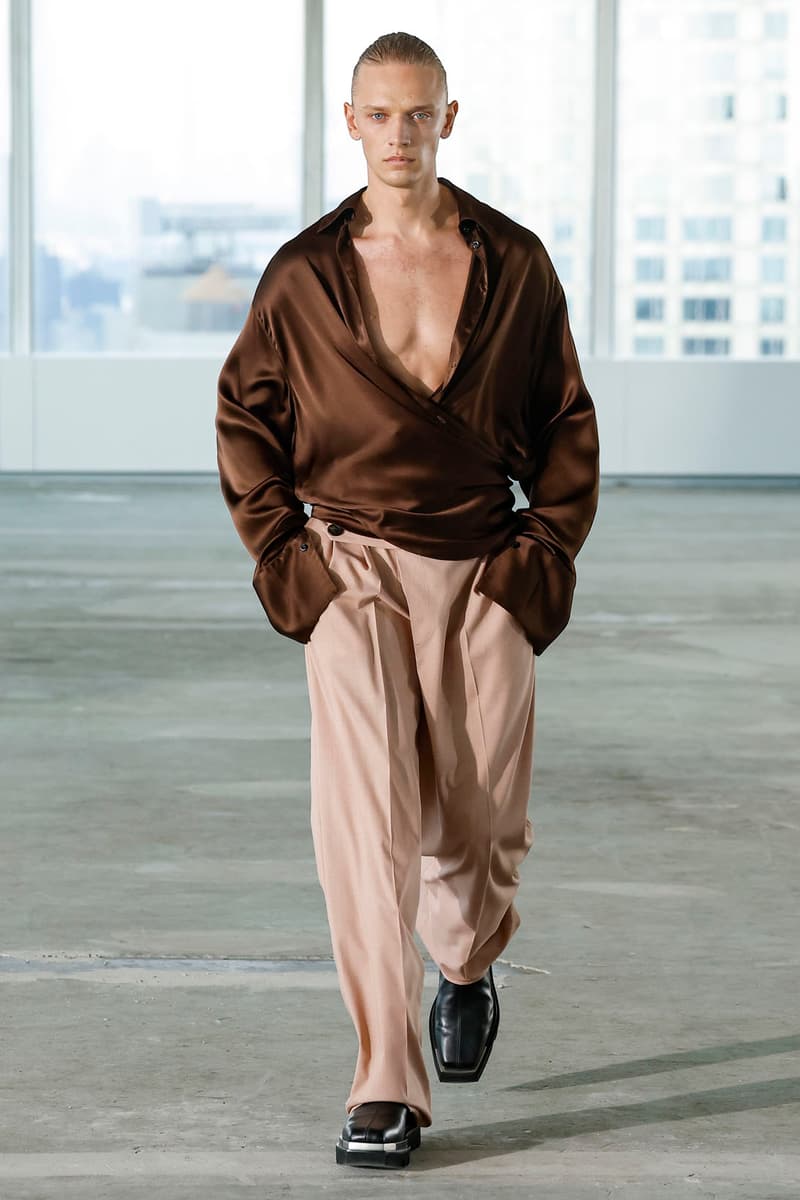 44 of 61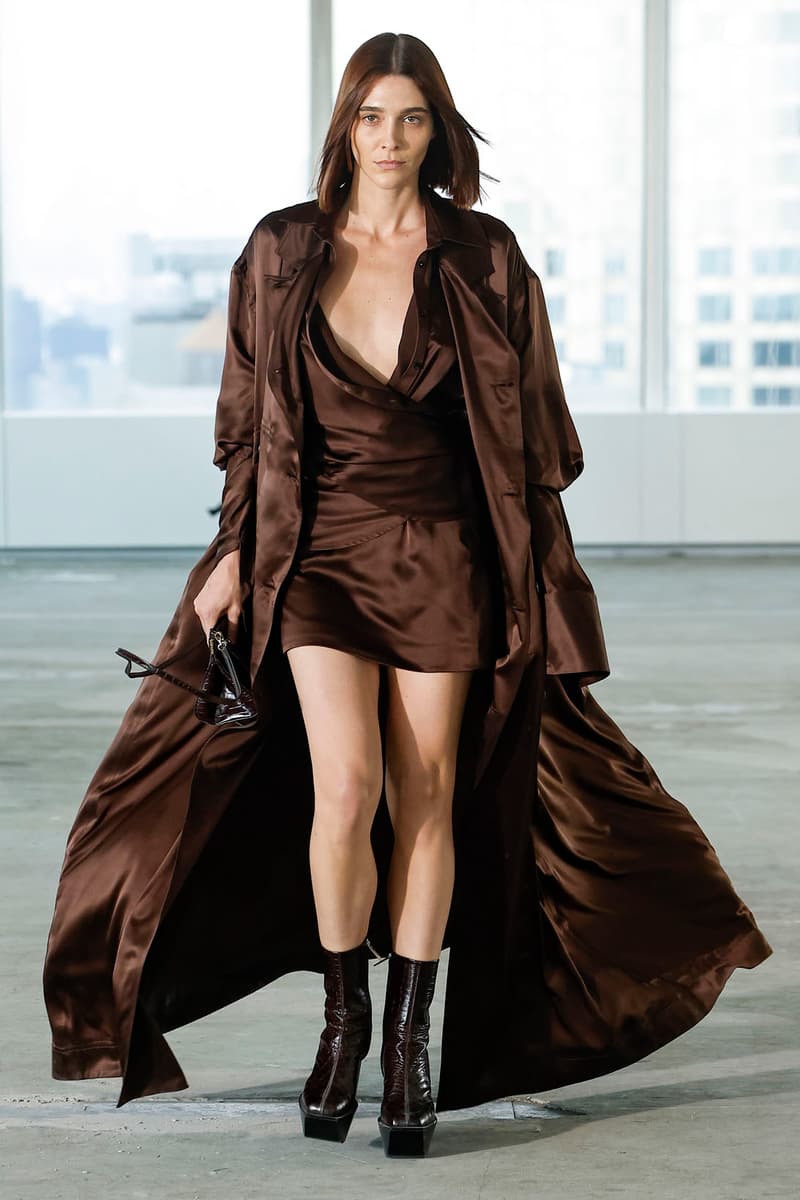 45 of 61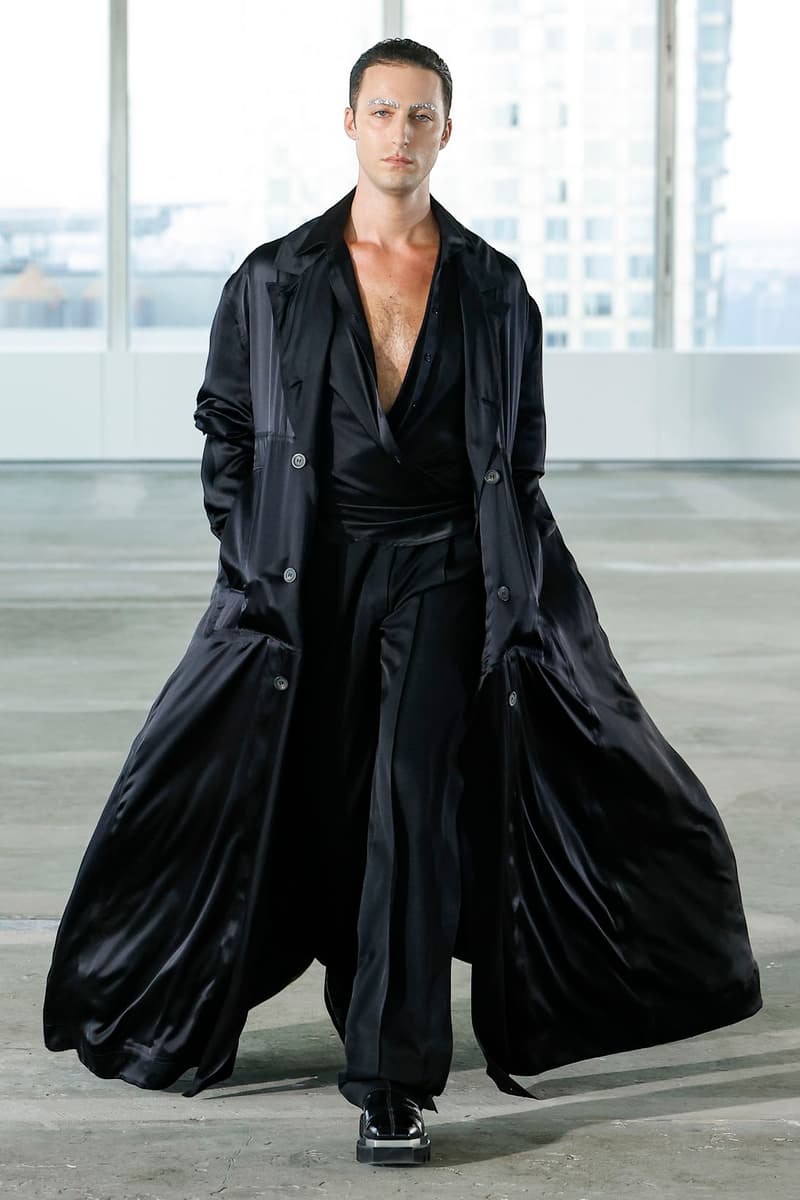 46 of 61
47 of 61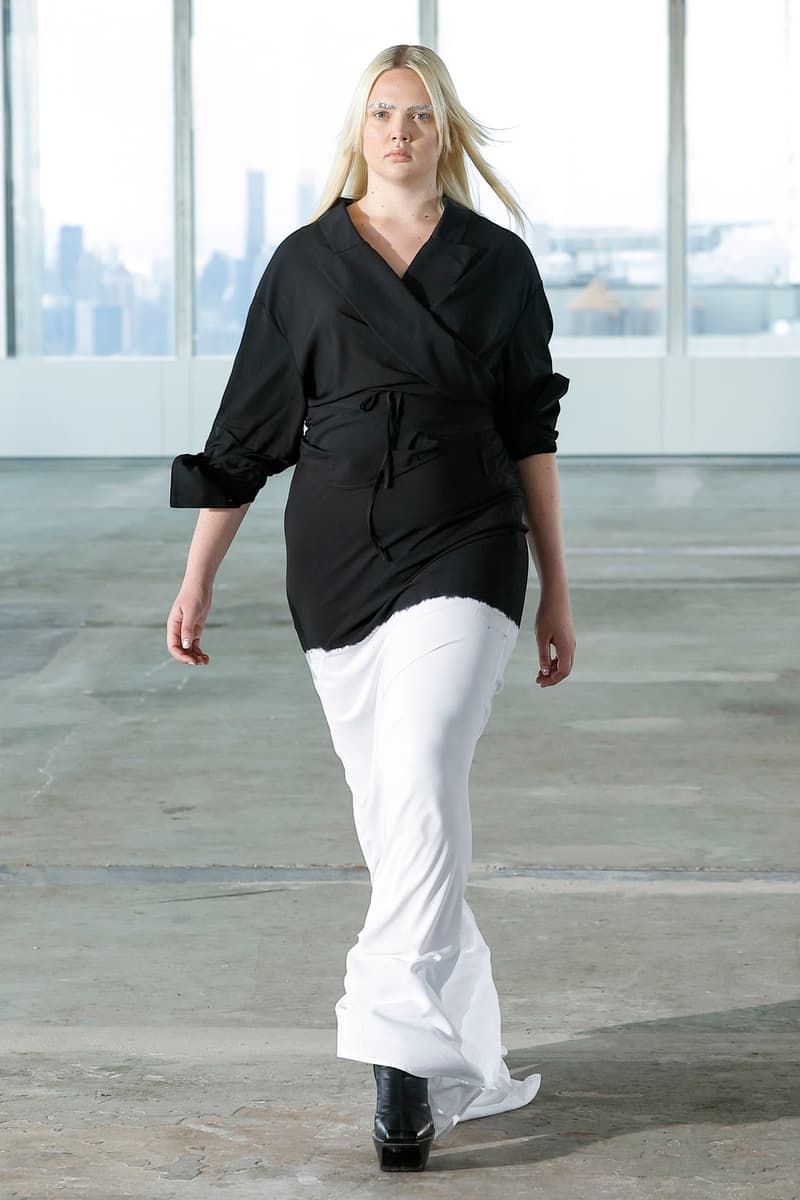 48 of 61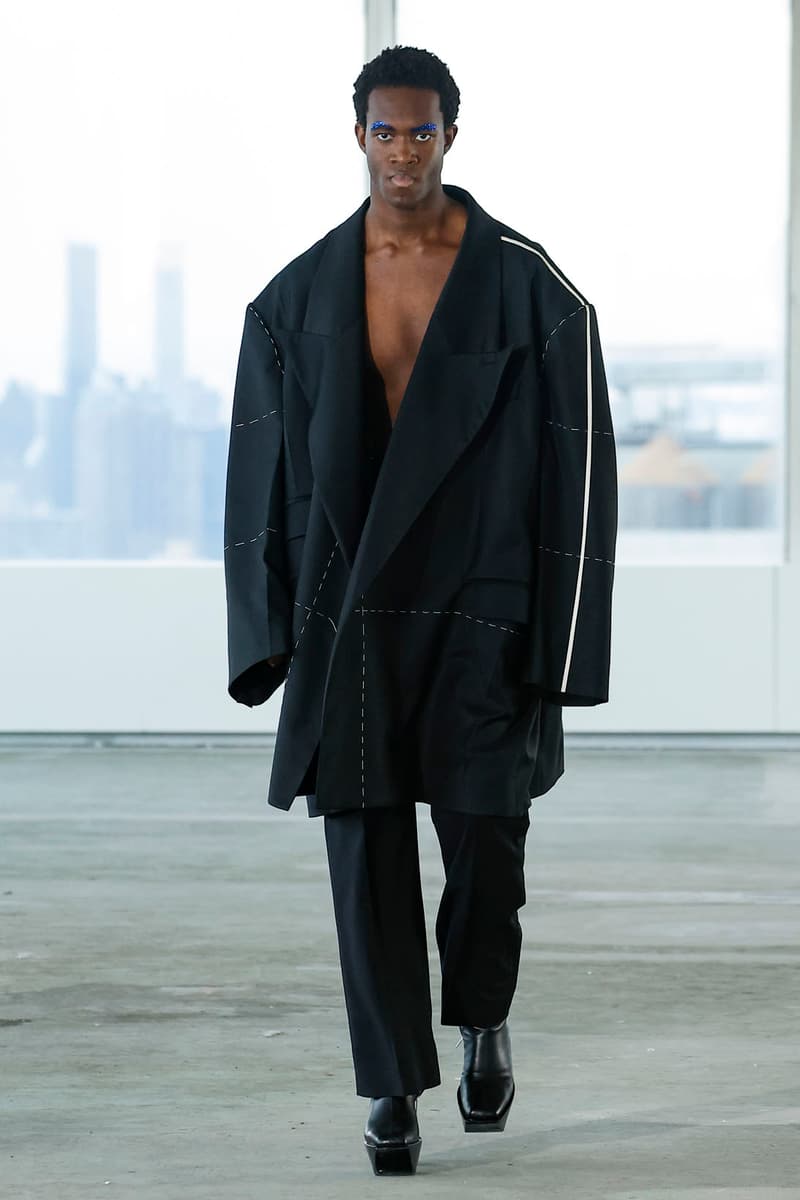 49 of 61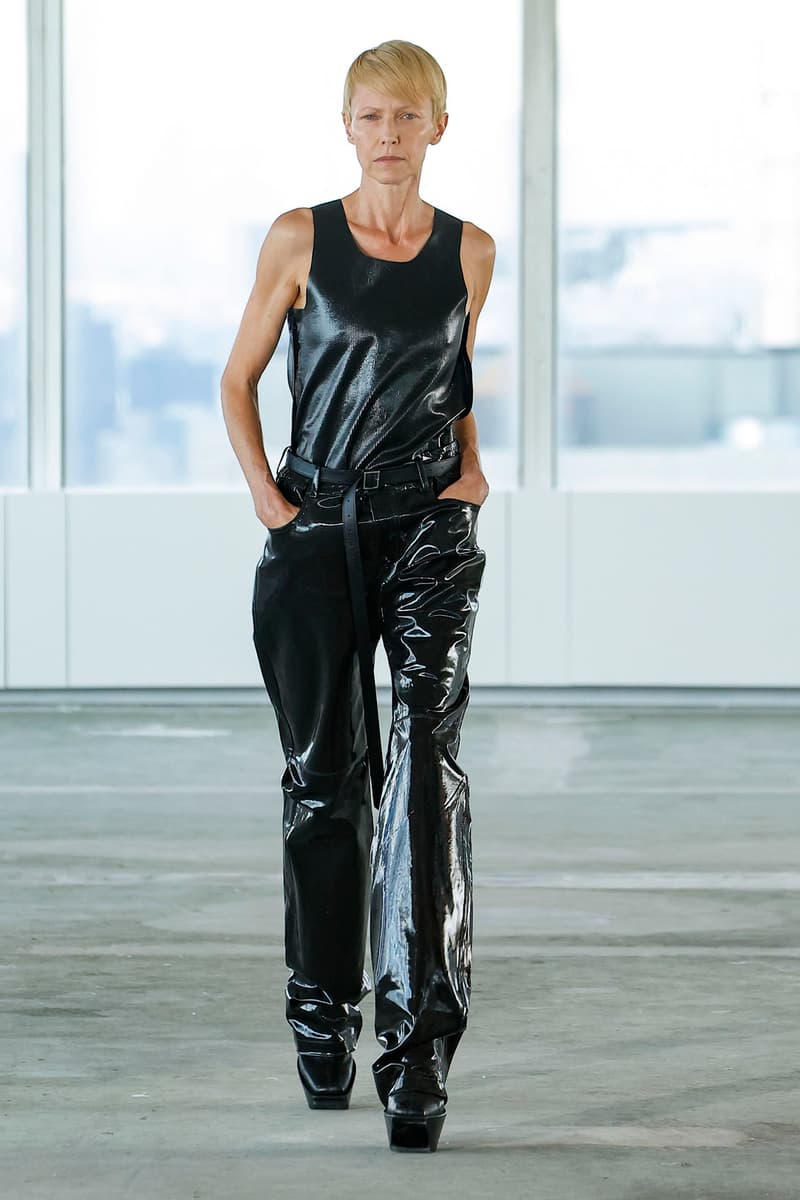 50 of 61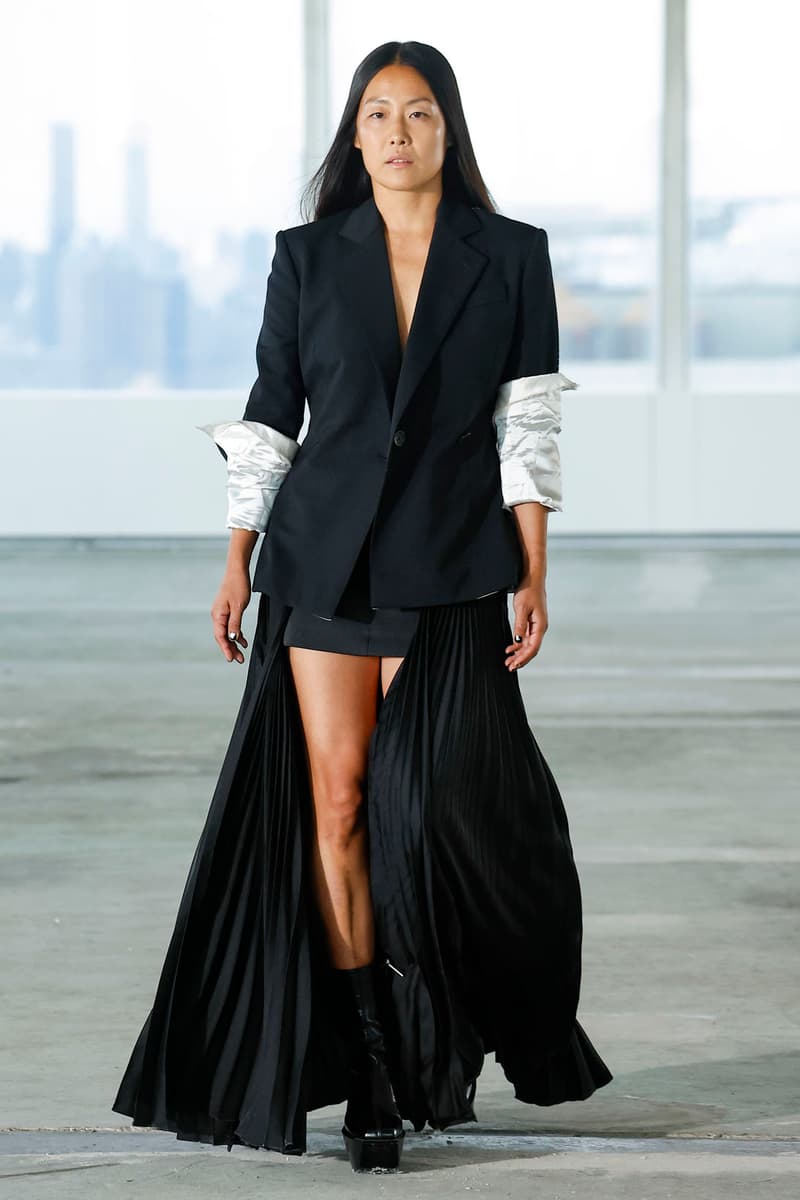 51 of 61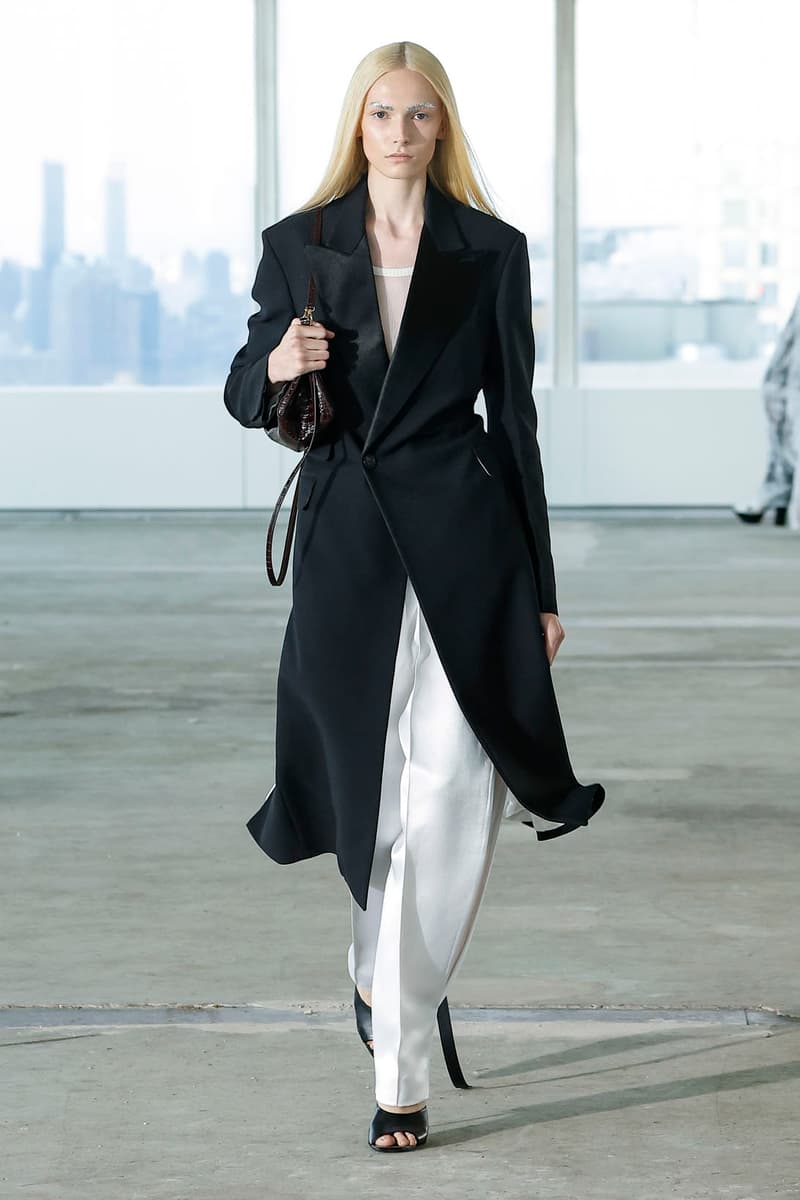 52 of 61
53 of 61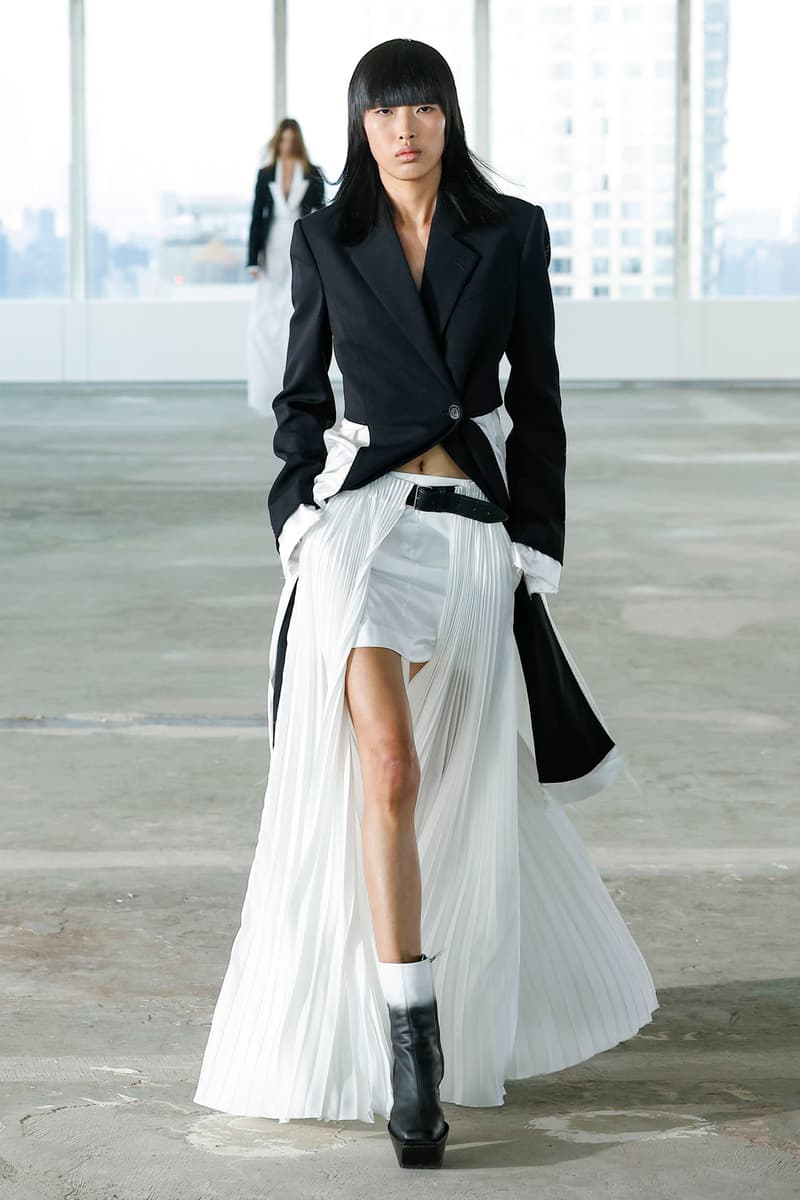 54 of 61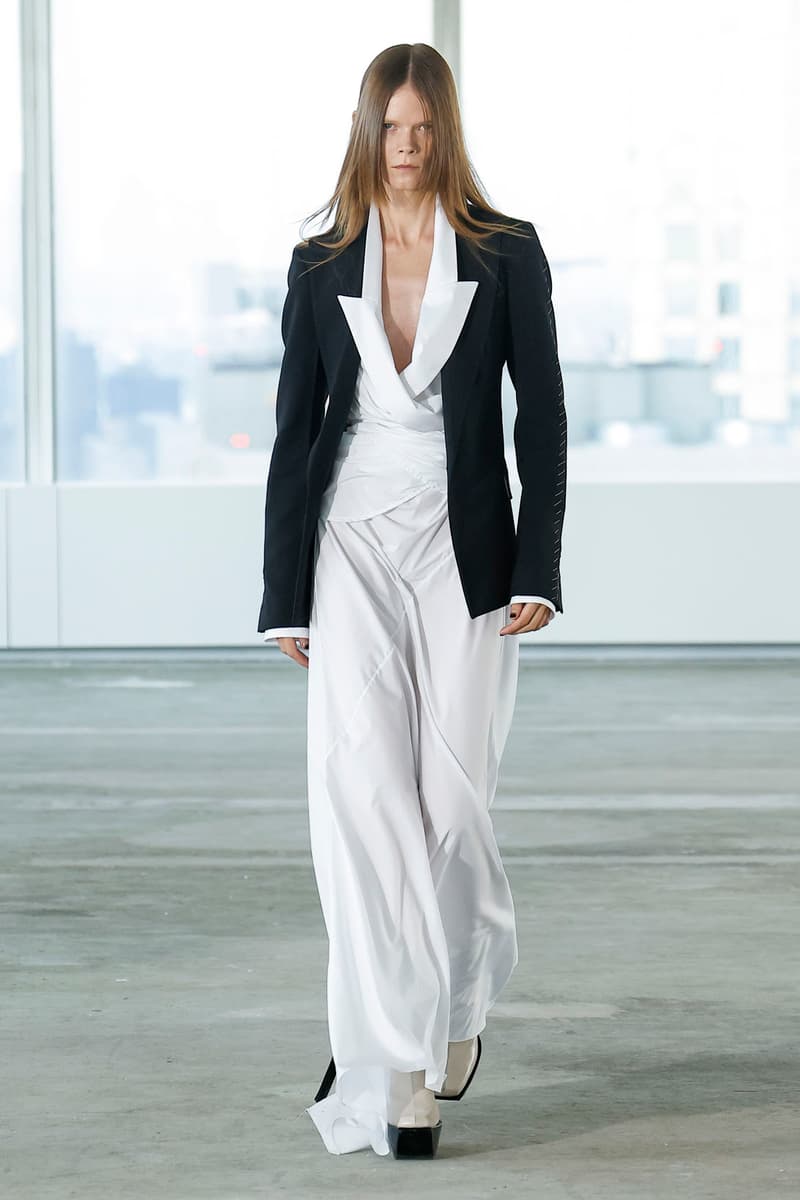 55 of 61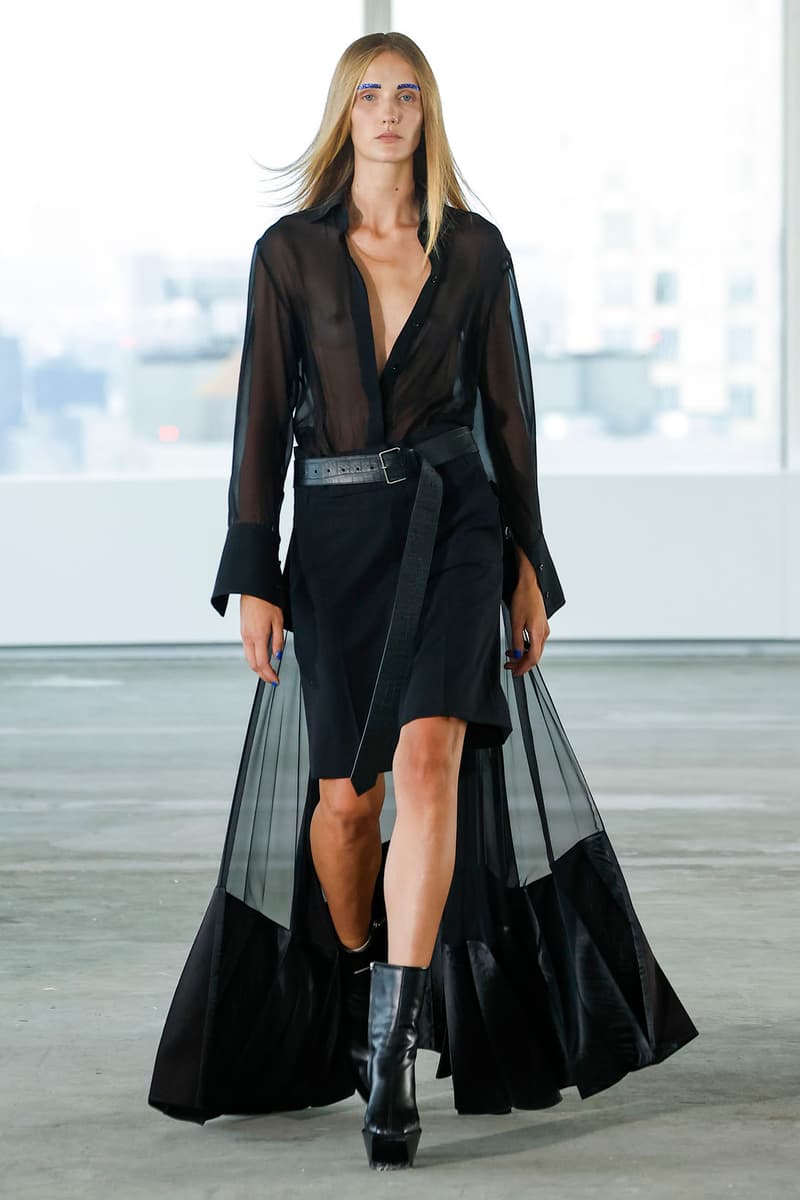 56 of 61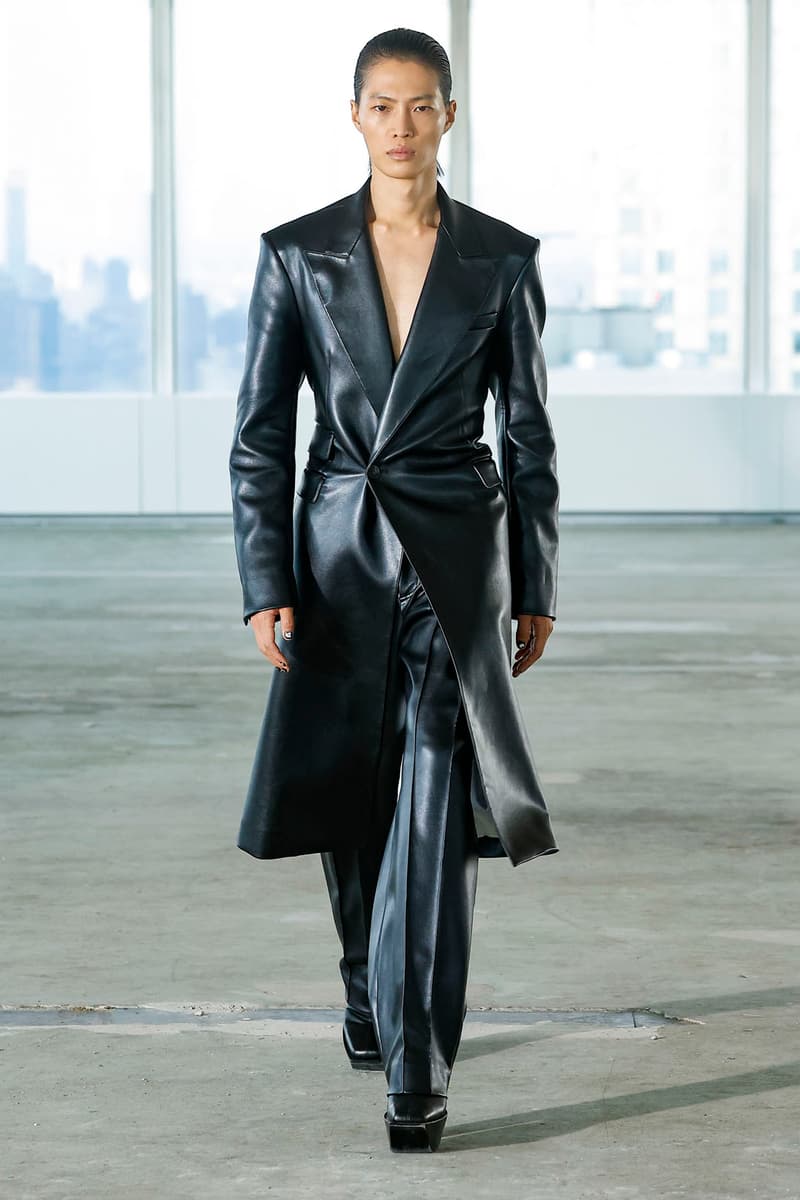 57 of 61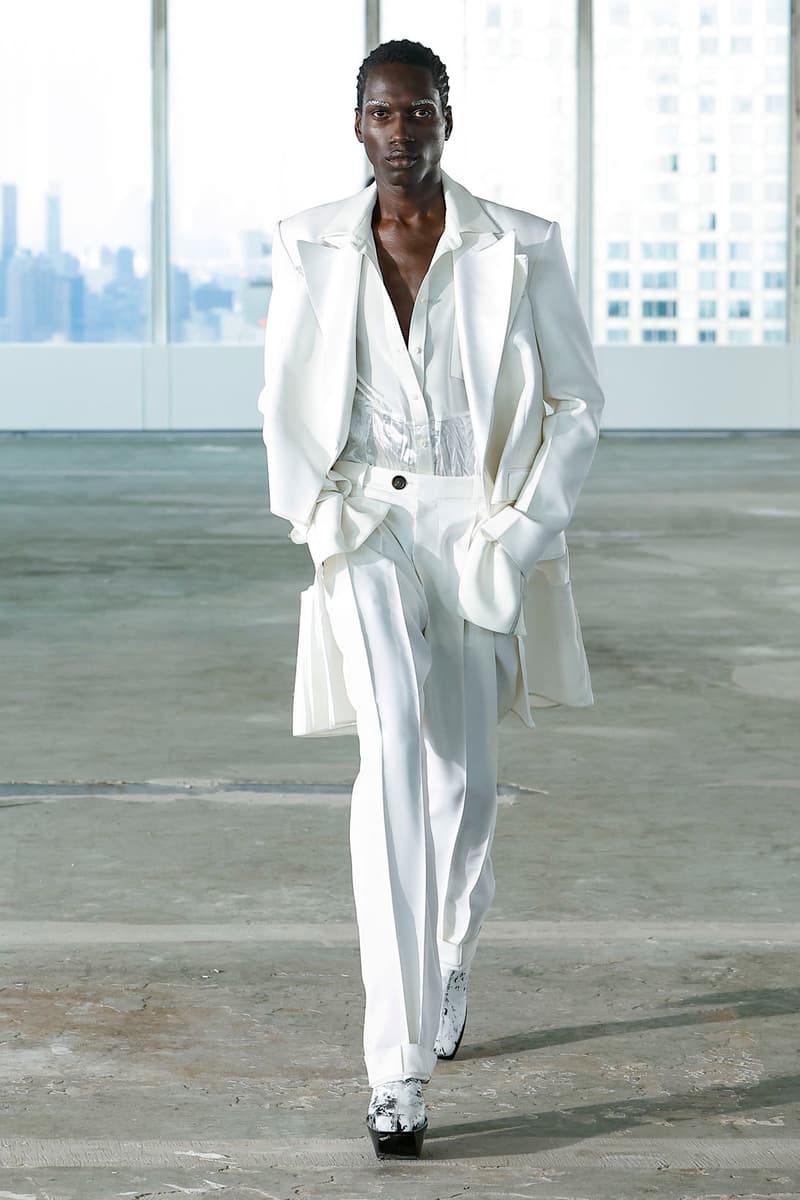 58 of 61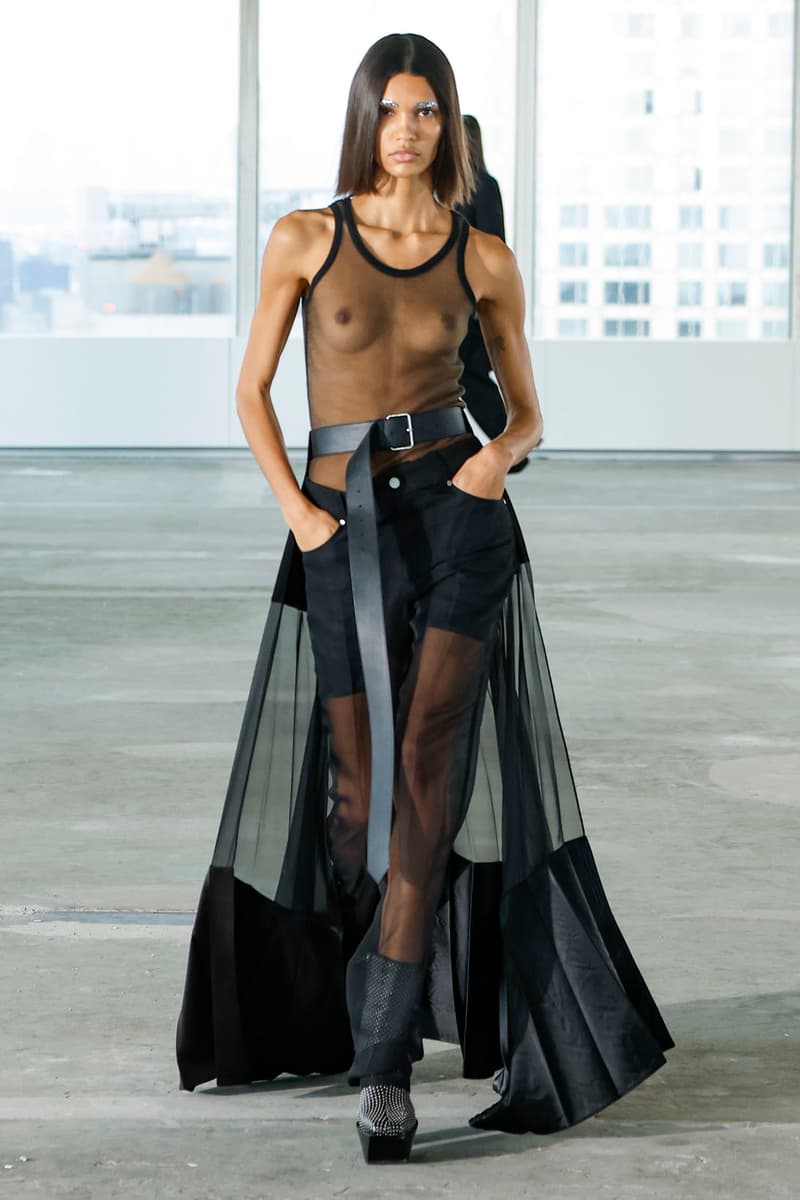 59 of 61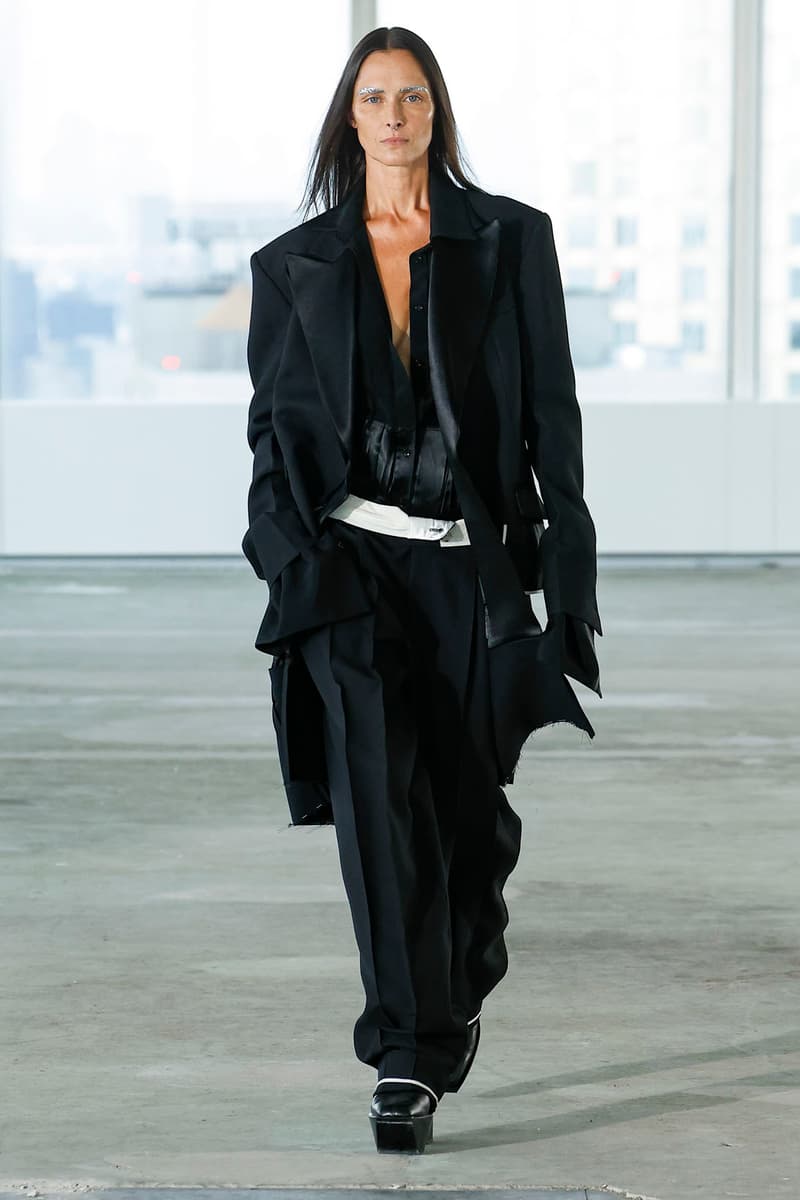 60 of 61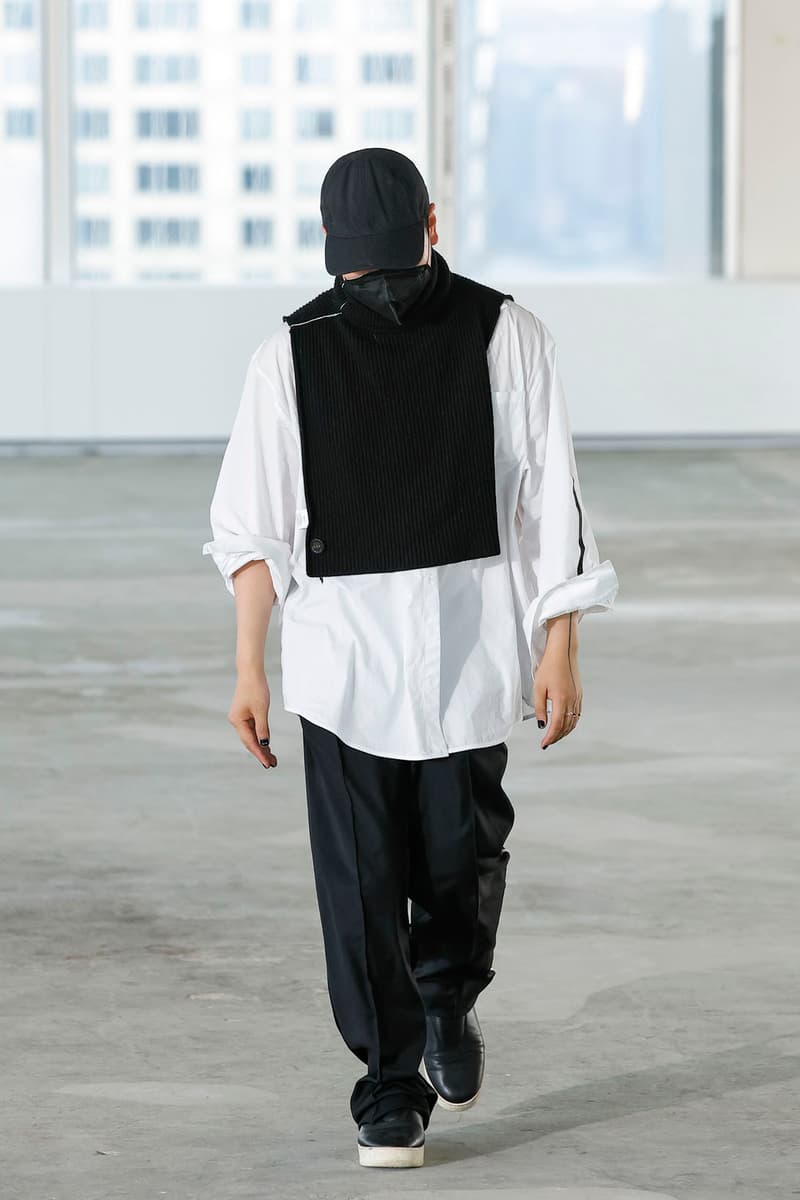 61 of 61
NCT's JENO Opens Peter Do's SS23 Runway
Debuting the brand's first-ever menswear line.
Peter Do marked one of the buzziest shows this Spring/Summer 2023 season at New York Fashion Week, having announced an unexpected collaboration with K-pop giant, SM Entertainment (home to Girls' Generation, aespa, Red Velvet and many more).
In addition the label's usual womenswear range, Do showcased his inaugural menswear collection, which opened with NCT member JENO as part of the partnership. Inspired by the concept of time, the collection featured invitations in the form of nostalgic cookie tins co-branded with SM and Peter Do's logos.
Comprised of 60 looks, the runway illustrated the past, present and future. The designer's signature tailoring was highlighted with details such as cut-outs on the back, as well as slits on pants. "This season, I was thinking about how we always seem to be running out of time in this industry. As a designer and brand, we are always living in the future and never in the present," the designer wrote of the SS23 collection in the show's notes. "This collection marks a period where, for the first time in a while, I feel present – where I've slowed down to savor those important moments in life. In pursuit of completing the Peter Do universe, people have always told us, 'It's about time that you launched men's!,' although men have been wearing Peter Do for some time now." He continued, "Now I'm excited to say that Peter Do is for everyone, because we don't just dress women or men, we dress people."
Featuring short suits, cashmere hoodies, pleated skirts and more, the presentation was filled with layered and deconstructed outfits, made using techniques involving resin dye, bleach, paint, studs and more. Select garments were printed with digitally manipulated photos, which Do explained, "I wanted to memorialize some defining moments; I took the sunset image when we first moved into our new studio, where we made our first runway show happen. This picture of the New York skyline, which we see everyday, reminds us of the importance of this city and its ecosystem to our identity."
See the full collection in the gallery above and see JENO's runway debut down below.
View this post on Instagram
---
Share this article