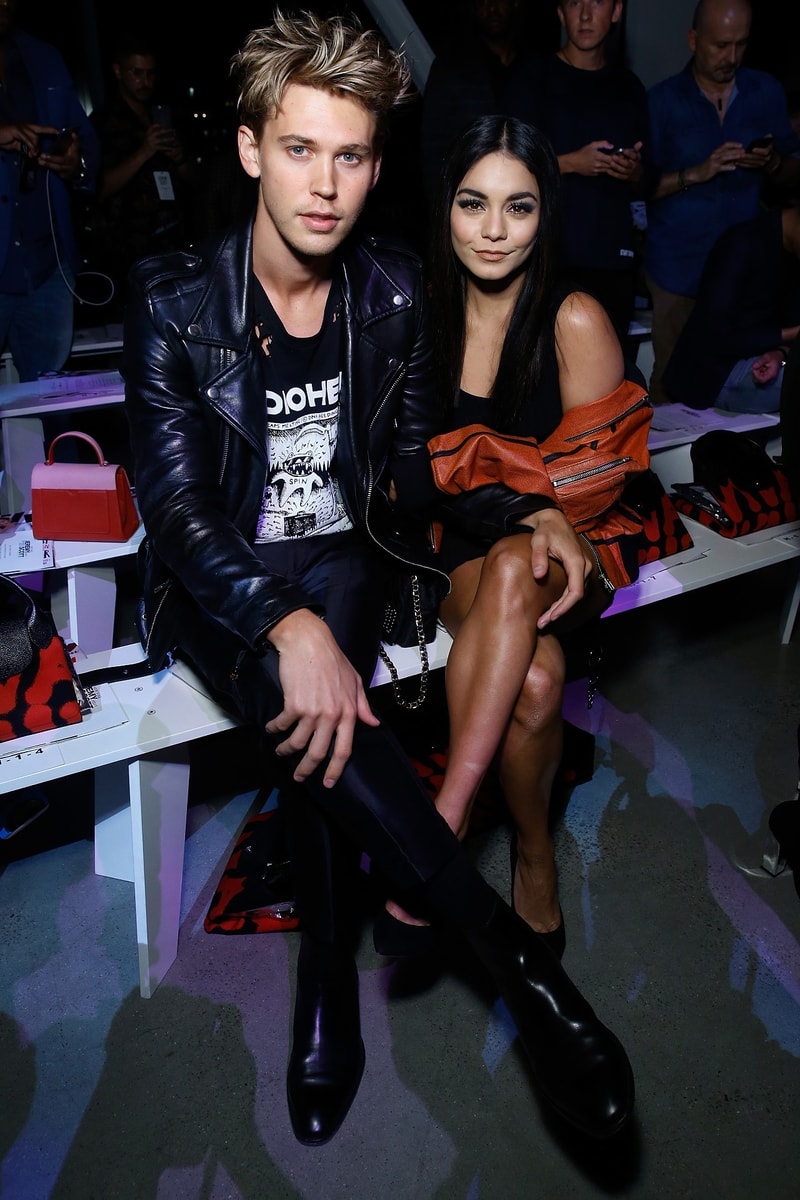 Austin Butler Finally Gives Ex Vanessa Hudgens Credit for Encouraging Him To Play Elvis Presley
After facing backlash for referring to her as a "friend."
Entertainment
Austin Butler Finally Gives Ex Vanessa Hudgens Credit for Encouraging Him To Play Elvis Presley
After facing backlash for referring to her as a "friend."
Austin Butler is finally giving credit where it's due. Earlier this month, the Elvis star shared a story in which he revealed his "friend" had encouraged him to play the King of Rock 'n' Roll years ago. This quickly upset fans as they realized the "friend" was actually his ex-girlfriend Vanessa Hudgens. Now, he's finally addressed her the correct way.
"I was with my partner at the time. We'd been together for so long and she had this sort of clairvoyant moment and so I really, I owe her a lot for believing in me," he told the Los Angeles Times, crediting Hudgens for his first Oscar nomination.
In 2019, while the couple were still dating and three years before Elvis premiered in theaters, Hudgens told her version of the story.
"Last December, we were driving along and we were listening to Christmas music, and then an Elvis Presley Christmas song came on," the High School Musical alum said back in 2019 on Live with Kelly and Ryan.
She continued, "He had just dyed his hair dark. He's a natural blond, and I was looking at him and he was singing along and I was like, 'Babe, you need to play Elvis.'"
Revisit the interview below.
---
Share this article