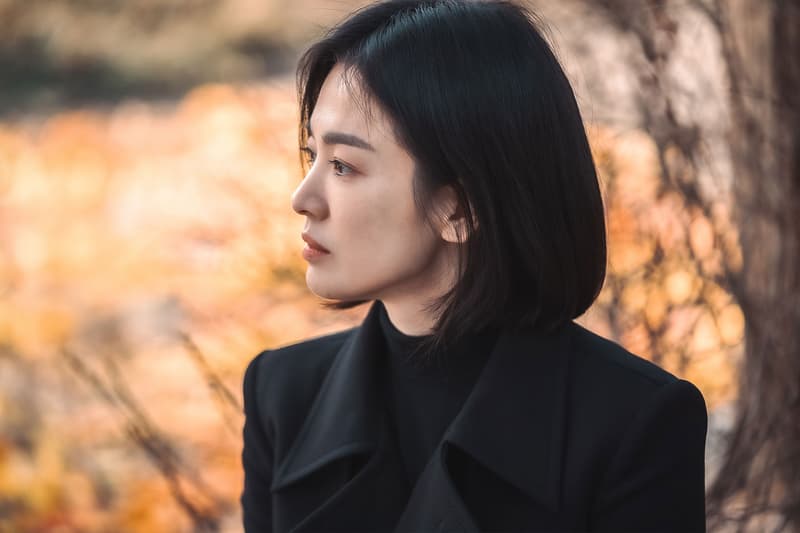 Film & TV
Netflix Announces 34 Korean Movies and TV Shows Releasing in 2023
Featuring reality series, documentaries and more.
Netflix Announces 34 Korean Movies and TV Shows Releasing in 2023
Featuring reality series, documentaries and more.
Netflix is kicking off the new year with a slew of Korean movies and TV shows on the way. The streamer announced its lineup of new titles, which includes everything from romantic K-dramas to zombie-themed reality series.
The list features returning favorites, such as The Glory, which will continue with Part 2. Sweet Home is also coming back with its second season, as well as D.P. Meanwhile, new titles will be making their debut on the streaming giant, including Gyeongseong Creature, Queenmaker, JUNG_E and more.
Continue scrolling to see the 34 new Korean movies and TV shows hitting Netflix in 2023.
TV SHOWS
Crash Course in Romance
CAST: Jeon Do Yeon, Jung Kyung Ho
RELEASE DATE: January 14, 2023
A romantic comedy series, Crash Course in Romance follows the story of Chi-yeol (Jung Kyung Ho), an instructor that teaches in Daechi-gu, a district known for its after-school academies. Haeng-sun (Jeon Do Yeon), a former handball national team athlete who works at a nearby "banchan" store, gets involved with Chi-yeol after she enters the private education field to help her nephew with his college entrance exam.
Love to Hate You
CAST: Kim Ok-vin, Yoo Teo, Kim Ji-hun, Go Won-hee
RELEASE DATE: February 10, 2023
This romantic comedy series follows Yeo Mi-ran (Kim Ok-vin), a lawyer at the entertainment law firm Gilmu, who hates losing to men. She comes across Nam Kang-ho (Yoo Teo), an A-list actor who does not trust women. Despite their differences, the two grow to understand each other in ways they did not expect.
The Glory Part 2
CAST: Song Hye-kyo, Lee Do-hyun, Lim Ji-yeon, Yeom Hye-ran, Park Sung-hoon, Jung Sung-il
RELEASE DATE: March 2023
This series follows the story of Moon Dong-eun (Song Hye-kyo), who seeks revenge on Park Yeon-jin (Lim Ji-yeon) and her crew of friends that bullied her throughout her teen years. Following the first eight episodes, the show is returning with its second installment, which will reveal Dong-eun's grand scheme.
Bloodhounds
CAST: Woo Do-hwan, Lee Sang-yi, Park Sung-woong, Heo Jun-ho
RELEASE DATE: Q2, 2023
Geon-woo (Woo Do-hwan), who jumps into the world of loan sharks in hopes to pay off debts, meets Woo-jin (Lee Sang-yi) in a boxing match. The two end up working together, getting caught up "in a web of much darker forces" as explained in a synopsis.
Celebrity
CAST: Park Gyu-young, Kang Min-hyuk, Lee Dong-gun, Jun Hyo-seong
RELEASE DATE: Q2, 2023
Seo A-ri (Park Gyu-young) enters the world of fame, becoming a celebrity overnight thanks to the bold moves she makes on social media. As she builds her following, she encounters characters such as Han Jun-kyoung (Kang Min-hyuk), the CEO of a leading cosmetic brand, and Yoon Si-hyeon (Lee Chung-ah), who comes from a wealthy background.
Queenmaker
CAST: Kim Hee-ae, Moon So-ri, Ryu Soo-young, Seo Yi-sook
RELEASE DATE: Q2, 2023
Hwang Do-hee (Kim Hee-ae) is a PR genius who gets involved in an election campaign, helping human rights lawyer Oh Kyung-sook (Moon-Sori) get elected as the mayor of Seoul.
Black Knight
CAST: Kim Woo-bin, Song Seung-heon, Kang You-seok, Esom
RELEASE DATE: Q2, 2023
Based on the webtoon Delivery Knight, Black Knight is set in the year 2071, when people are required to wear respirator masks to breathe due to the extreme air pollution that has taken over the Earth. With only 1% of the human race left on the planet, "5-8" (Kim Woo-bin) works as a deliveryman, while the world is controlled by Chun-myung Group, a company that capitalizes on oxygen.
A Time Called You
CAST: Ahn Hyo-seop, Jeon Yeo-been, Kang Hoon
RELEASE DATE: Q3, 2023
Jun-hee (Jeon Yeo-been), grieving her boyfriend who died a year ago, travels back in time to 1998 to meet Si-heon (Ahn Hyo-seop), who looks almost identical to her late boyfriend. The show is a remake of the Taiwanese series Someday or One Day.
Song of the Bandits
CAST: Kim Nam-gil, Seo hyun, Yoo Jae-myung, Lee Hyun-wook, Lee Ho-jung
RELEASE DATE: Q3, 2023
Set in the period of Japanese colonial rule over Korea, Song of the Bandits is about a group of people that end up in the land of Gando. They come together to protect their country from the Japanese.
D.P. Season 2
CAST: Jung Hae-in, Koo Kyo-hwan, Kim Sung-kyun, Son Suk-ku, Ji Jin-hee , Kim Ji-hyun
RELEASE DATE: Q3, 2023
Jun-ho (Jung Hae-in) and Ho-yeol (Koo Kyo-hwan), who are assigned to the Deserter Pursuit unit, come across a variety of cases exposing the reality of the Korean military. The show is returning with a second season after its original release in 2021.
Mask Girl
CAST: Go Hyun-jung, Ahn Jae-hong, Yeom Hye-ran, Nana
RELEASE DATE: Q3, 2023
Kim Mo-mi (Go Hyun-jung and Nana) works an ordinary 9-5 job during the day, who transforms into the livestreamer "Mask Girl" by night. Based on a webtoon of the same title, the series touches on issues of lookism while delivering a nailbiting storyline.
Gyeongseong Creature
CAST: Park Seo-jun, Han So-hee, Claudia Kim, Kim Hae-sook, Cho Han-cheul, Wi Ha-jun
RELEASE DATE: Q4, 2023
This thriller is set in the spring of 1945, one of the darkest times in the history of Korea. The synopsis explains that the series "follows individuals going up against monstrous creatures that were born out of human greed." Slated to release towards the end of the year, Gyeongseong Creature has already been confirmed for Season 2.
Sweet Home Season 2
CAST: Song Kang, Lee Jin-uk, Lee Si-young, Ko Min-si, Park Gyu-young, Yoo Oh-seong, Oh Jung-se, Kim Mu-yeol, Jin-young etc.
RELEASE DATE: Q4, 2023
The residents of Green Home continue to find ways to survive amid a mysterious apocalypse that seems to transform people into a variety of monsters. The second season will be joined by new cast members such as Yoo Oh-seon, Oh Jung-se, Kim Mu-yeol and Jin-young.
Doona!
CAST: Suzy, Yang Se-jong
RELEASE DATE: Q4, 2023
Based on the webtoon The Girl Downstairs, Doona! is a romantic story featuring Won-joon (Yang Sejong), a university student who falls for his downstairs neighbor Doona, who is a former K-pop star.
Daily Dose of Sunshine
CAST: Park Bo-young, Yeon Woo-jin, Jang Dong-yoon, Lee Jung-eun
RELEASE DATE: Q4, 2023
Daily Does of Sunshine takes place in a psychiatric ward and covers the stories of its diverse people. The stories are told from the eyes of Da-eun (Park Bo-young), a new nurse at the mental health department at the hospital.
Goodbye Earth
CAST: Ahn Eun-jin, Yoo Ah-in, Jeon Seong-woo, Kim Yoon-hye
RELEASE DATE: Q4, 2023
With just 200 days left before an asteroid hits and destroys the Earth, people spend their remaining time in different ways. Main characters include Jin Se-kyung (Ahn Eun-jin), a home economics teacher at a middle school who decides to volunteer at the juvenile department of the Woongcheon municipal, as well as Ha Yoon-sang (Yoo Ah-in), a researcher at a bio-engineering research institute.
Behind Your Touch (WT)
CAST: Han Ji-min, Lee Min-ki, Ju Min-kyung, Suho
RELEASE DATE: TBD
Behind Your Touch follows Ye-boon (Han Ji-min), an aspiring vet who is given psychometric powers one day when she visits a farm. She gets involved with detective Jang-yeol (Lee Min-ki) and ends up collaborating with him to solve mystery cases ranging from petty crimes to murder.
The Good Bad Mother
CAST: Ra Miran, Lee Dohyun, Ahn Eunjin
RELEASE DATE: TBD
Young-soon (Ra-Miran), a widow running a pig farm while taking care of her son Kang-ho (Lee Dohyun) alone, forces herself to be a harsh "bad mother" to raise her son to be strong. Kang-ho grows up to become a prosecutor, but loses his memory after an accident, returning to his 7-year-old self.
King the Land
CAST: Lee Jun Ho, Lim Yoon A
RELEASE DATE: TBD
Gu-won (Lee Jun Ho) is the heir of King Group who has lost all memory of his mother. He returns to King Hotel in an attempt to recover his memory, where he meets Cheon Sa-rang (Lim Yoon A), a hardworking employee who works at the "King the Land" space in the hotel.
Destined with You
CAST: Ro woon, Cho Boah, Ha jun, Yura
RELEASE DATE: TBD
This romance series follows Shin-yu (Ro woon), a lawyer who attempts to secure a temple located near Onju Mountain. After a YouTuber who trespasses the temple dies of an accident, the city attempts to demolish the temple while Shin-yu works to protect it due to a curse that has been in his family for 350 years.
See You In My 19th Life
CAST: Shin Hye-sun, Ahn Bo-hyun, Ha Yoon-Kyung, Ahn dong-goo
RELEASE DATE: TBD
Based on a webtoon of the same title, See You In My 19th Life follows the story of Ban Ji-eum (Shin Hye-sun), who has the ability to remember her past lives. She is destined to meet Moon Seo-ha (Ahn Bo-hyun) after having already met him in her 18th life.
MOVIES
JUNG_E
CAST: Kang Soo-youn, Kim Hyun-joo, Ryu Kyung-soo, Park So-yi
RELEASE DATE: January 20, 2023
This sci-fi film, written by Train to Busan and Hellbound's Yeon Sang-ho, is set in a world where the Earth has become deserted due to climate change. Soldier Yun Jung-yi (Kim Hyun-joo) takes off on a mission to a place called the "Shelter" only to return to Earth in a vegetative state. The military decides to bring Jung-yi back in the form of an AI robot called JUNG_E.
Unlocked
CAST: Yim Si Wan, Chun Woo Hee, Kim Hie Won
RELEASE DATE: February 17, 2023
Startup marketer Na-mi (Chun Woo Hee)'s world is changed after she loses her phone containing all of her personal information. Yim Si Wan plays antagonist Jun-yeong, who commits countless crimes after getting his hands on Na-mi's smartphone.
Kill Boksoon
CAST: Jeon Do-yeon, Sul Kyung-gu, Kim Si-a, Esom, Koo Kyo-hwan, etc.
RELEASE DATE: Q1, 2023
Killing Boksoon follows the story of Boksoon, who leads a double life — a mother by day, and a professional killer by night. After refusing to take on another mission in an effort to become a better mother, Boksoon ends up in a deadly fight.
The Match
CAST: Lee Byung-hun, Yoo Ah-in
RELEASE DATE: Q2, 2023
Cho Hoon Hyun (Lee Byung-hun) and Lee Changho (Yoo Ah-in) are teacher and student, but also rivals in the world of Go. The movie is set in a time when the game was even more popular than the World Cup, as the two characters take on a major match against one another.
Believer 2
CAST: Cho Jin-woong, Cha Seung-won, Han Hyo-joo, Oh Seung-hoon, Kim Dong-young, Lee Joo-young, etc.
RELEASE DATE: Q4, 2023
This crime action film stars Cho Jin-woong as Won-ho, a detective who embarks on a journey in search of "Rak," an important figure in exposing a major drug cartel in the country. Cha Seung-won plays Brian, who returns to the scene after being incarcerated years ago, while Kim Dong-young and Lee Joo-young play deaf siblings Manko and Lona.
Ballerina
CAST: Jun Jong-seo, Kim Ji-hun, Park Yurim, etc.
RELEASE DATE: Q4, 2023
Money Heist: Korea — Joint Economic Area star Jun Jong-seo returns to the screen as Okju, a former bodyguard for her best friend and ballerina Minhee (Park Yurim). In addition to the striking action scenes and visuals, Ballerina is gaining attention for its music, which is directed by singer and producer Gray.
REALITY SHOWS AND DOCUMENTARIES
Physical:100
RELEASE DATE: January 24, 2023
This survival series aims to find the strongest individual who is able to win a series of intense physical competitions against 99 men and women.
In the Name of God: A Holy Betrayal
RELEASE DATE: March 3, 2023
In the Name of God: A Holy Betrayal is an eight-episode true-crime documentary covering individuals calming to be "prophets" and the shocking events behind them.
Siren: Survive the Island
RELEASE DATE: Q2, 2023
This combat survival entertainment show features 24 female participants who are divided into six teams to compete against one another in a series of physically challenging matches over a course of seven days.
19/20(Nineteen to Twenty)
RELEASE DATE: Q3, 2023
This reality show documents the lives of Gen Z who are just about to turn 20 years old. During their final week in their teens, they are sent to "19 School," where they are taught about practical, real-life issues to prepare them for adulthood. On January 1, they move to the "20 House" where they officially enter their lives as adults.
Zombieverse
RELEASE DATE: Q3, 2023
Participants are challenged to complete a series of quests and games in order to survive a zombie-infected version of Seoul. The reality show is created by the art team behind All of Us Are Dead and Kingdom, making the experience even more realistic.
Yellow Door: Looking for Director Bong's Unreleased Short Film (WT)
RELEASE DATE: Q4, 2023
This documentary takes a deep dive into award-winning director Bong Joon-ho's career, attempting to uncover the process behind the creative's unreleased short film Looking for Paradise, which was screened in 1992 and has never been released since.
The Devil's Plan
RELEASE DATE: TBD
This reality show brings participants on a journey of mind games, which reward the winner with up to ₩500 million KRW. Starring celebrities and influencers, the series is created by the producers of popular shows such as Great Escape, The Genius and High School Mystery Club.
---
Share this article