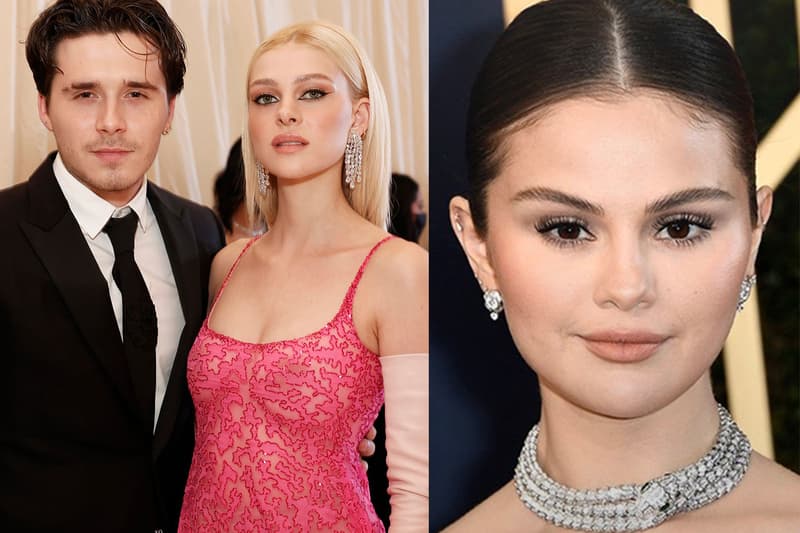 Sex & Dating
Selena Gomez Silences Dating Rumors With "Throuple" Reveal
(Hailey Bieber's probably somewhere crying).
Selena Gomez Silences Dating Rumors With "Throuple" Reveal
(Hailey Bieber's probably somewhere crying).
Selena Gomez shared a photo dump to her Instagram teasing the rampant dating rumors social media has run wild with.
It's only three days into the new year and fans are already speculating about who Gomez rang in the new year with. According to her recent Instagram post, she spent it donning her favorite label as a "#foreverplusone," to none other than newlyweds Nicola Peltz and Brooklyn Beckham.
View this post on Instagram
"Fine call us a throuple," Gomez captioned the photos featuring intimate hugs between the three and of course, solo time with her "sister-wife" Peltz. Ironically, where people are usually shamed for open relationships, Gomez's "joke" gained support from fans. "I ship this so hard," one fan said while another joked "Sure, but would they donate a kidney?" poking fun at Gomez's recent feud with ex-friend Francia Raisa who claimed she was ungrateful when Gomez stated she had no real friends — despite being gifted a kidney. "So glad your happy and you're around people who love you," another commented.
Peltz and Beckham, who married in 2022, are notorious for rewriting the rules of marriage and declaring their love. For context, cue the 70 tattoos they've dedicated to each other as well as the taking of each other's names. Many have joked that Beckham's love for Peltz is the epitome of a Pisces in love so we're wondering… Is there room for one more?
According to Gomez and Peltz, it seems so.
If you walk on the unconventional side of life and would like to learn how to actually join a throuple, read this article.
View this post on Instagram
---
Share this article