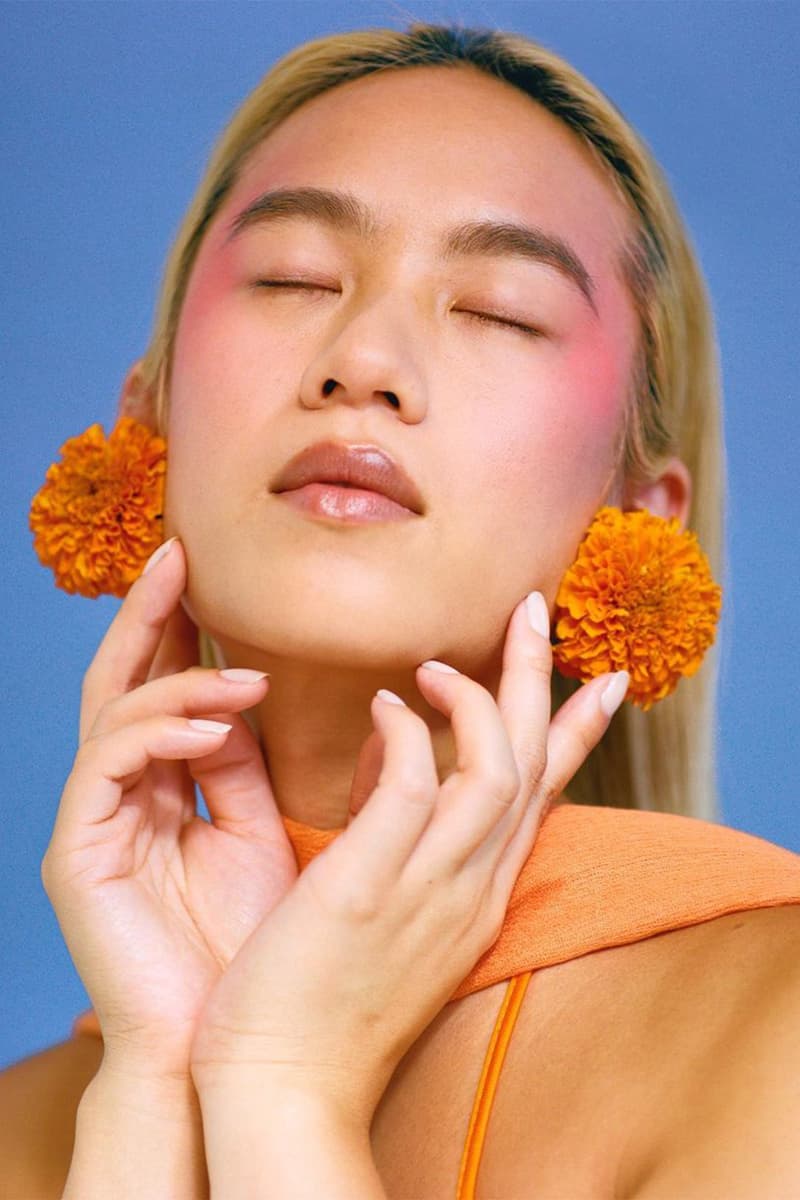 Happy New Year: Our Favorite Beauty Products of January 2023
New year, new beauty essentials.
Beauty
Happy New Year: Our Favorite Beauty Products of January 2023
New year, new beauty essentials.
2023 is here, which means beauty enthusiasts are ready to refresh their makeup, skincare and fragrance game from their favorite brands.
Brands came out swinging, giving us all much to be excited for as we refresh our winter beauty wardrobe — and keep our eyes peeled for new springtime innovations. Whether you're on the market for a new shampoo, perfume or mascara to partake in the latest TikTok trend, there is a vast amount to choose from and be royally satisfied. As for the rest of the colder months, we'll be amping up our skin and glam routines and the products ahead are worth resetting your caboodles for.
Keep reading on as we share the deets on the best January beauty launches worth adding to your shopping cart.
Cosmetics
Kulfi Beauty "Mehndi Moment" Blush
Kulfi Beauty's newest blush pays homage to Mehndi, the South Asian tradition of applying a henna paste to create body art. The formula comes beautifully and colorfully packaged with high pigment and long-lasting power.
Chanel Beauty "Rouge Allure" Velvet Lipstick
Offered in 20 shades, Chanel Beauty's "Rouge Allure" Velvet Lipstick is an endless array of beautiful reds that is set to give your a bold touch of confidence mixed with seduction.
Typology's Mattifying Loose Powder is designed to absorb excess oil sebum production, leaving a long-lasting non-powdery finish. Enriched with skin-loving ingredients such as hyaluronic acid and Zinc PCA, your skin will be left feeling hydrated yet matte.
Skincare
Dior Beauty Capture Totale Le Serum
Dior Beauty's Capture Totale Le Serum visibly improves the skin, acts as a firming agent and corrects any unwanted signs of expression lines, pores, and uneven tone. The serum revives the skin with a plump and radiant finish.
Glow Recipe Avocado Ceramide Moisture Barrier Cleanser
Glow Recipe's newest cleanser is designed to replenish the skin with intense moisture and skin-loving ingredients. The cleanser acts as your favorite makeup balm and actively purifies the skin — improving skin barrier function, soothing redness and other skin concerns.
Tata Harper Superkind Bio-Shield Face Oil
Tata Harper's "Superkind" Bio-Shield Face Oil is the ultimate savior for sensitive and over-stressed winter skin. Formulated as a second skin protective veil, the dry oil works to rebuild your skin barrier while expounding on hydration and restoring healthy skin functioning activities through adaptogens, fruit-based vitamins C and E and oat ceramides.
Joanna Vargas Twilight Night Serum
This super-powered nighttime serum from Joanna Vargas is designed to repair and hydrate dry skin during your sweet slumber. Powered by a one-of-a-kind Epidermal Growth Factor that's made up of 53 amino acids, the serum works double-time to protect, restore and recondition the skin while it's most permeable.
Herbivore "SuperNova" Eye Cream
Herbivore Botanicals "SuperNova" Eye Cream contains skin-loving ingredients such as turmeric, vitamin C and awakening caffeine. Clinically tested, the formula is designed to de-puff the eyes and smooth the visibility of dark circles in seven days.
Bodycare
By/Rosie Jane "Dulce" Everyday Body Wash
The By/Rosie Jane's "Dulce" body wash is packed with antioxidants and skin-loving ingredients. Whether you're washing away the day or getting ready for a new one, this decadent body wash is the perfect way to refresh yourself and spark joy.
Flamingo Disposable Dermaplane Razor
Flamingo knows the key to flawless skin and makeup application is through dermaplaning. The single-blade disposable razor sweeps any leftover stray hairs, peach fuzz and gently exfoliates the skin, prepping for an even canvas.
Haircare
Oribe Hair Alchemy Strengthening Masque
Oribe's newest hair masque is ideal for those with weak and brittle hair but suitable to work on all types — especially more dehydrated and highly textured strands. Clinical testing has also shown a significant reduction in breakage after one use making the product designed to actively increase hair elasticity.
Fragrance
Tom Ford "Cherry Smoke" Eau de Parfum
Enhanced by exotic saffron and fragrant white floral notes, Tom Ford Beauty's "Cherry Smoke" is the most exquisite and luxe way to amp up your olfactory experience. The scent opens up with a dark cherry flavor and is turned on with smoked wood accord and leather.
PARFUMS de MARLY "Valaya" Eau de Parfum
This elegant floral-musky-woody perfume from PARFUMS de MARLY taps into the soft, divine energy one encompasses. Once applied, notes of bergamot, mandarin and sweet white peach will leave a lasting olfactory experience for those who inhale you.
MOODEAUX 'Worthy" Eau de Parfum
MOODEAUX's debut fragrance, "Worthy," has raised the stakes for 2023, revamping into a full-sized Eau de Parfum. With a higher concentration of citrus and woodsy notes, the "intenscenual" scent is captured in a chic essence that dries down to fit your natural pH in the most intoxicating way.
---
Share this article