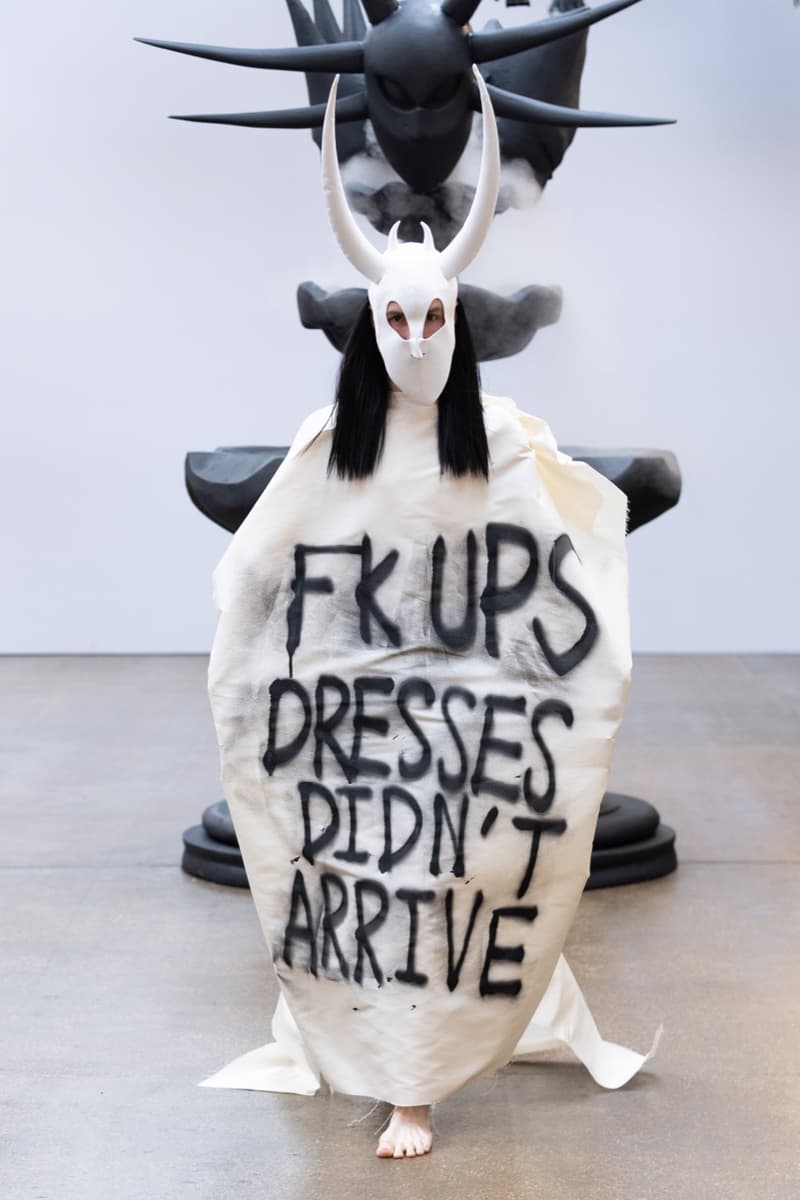 1 of 2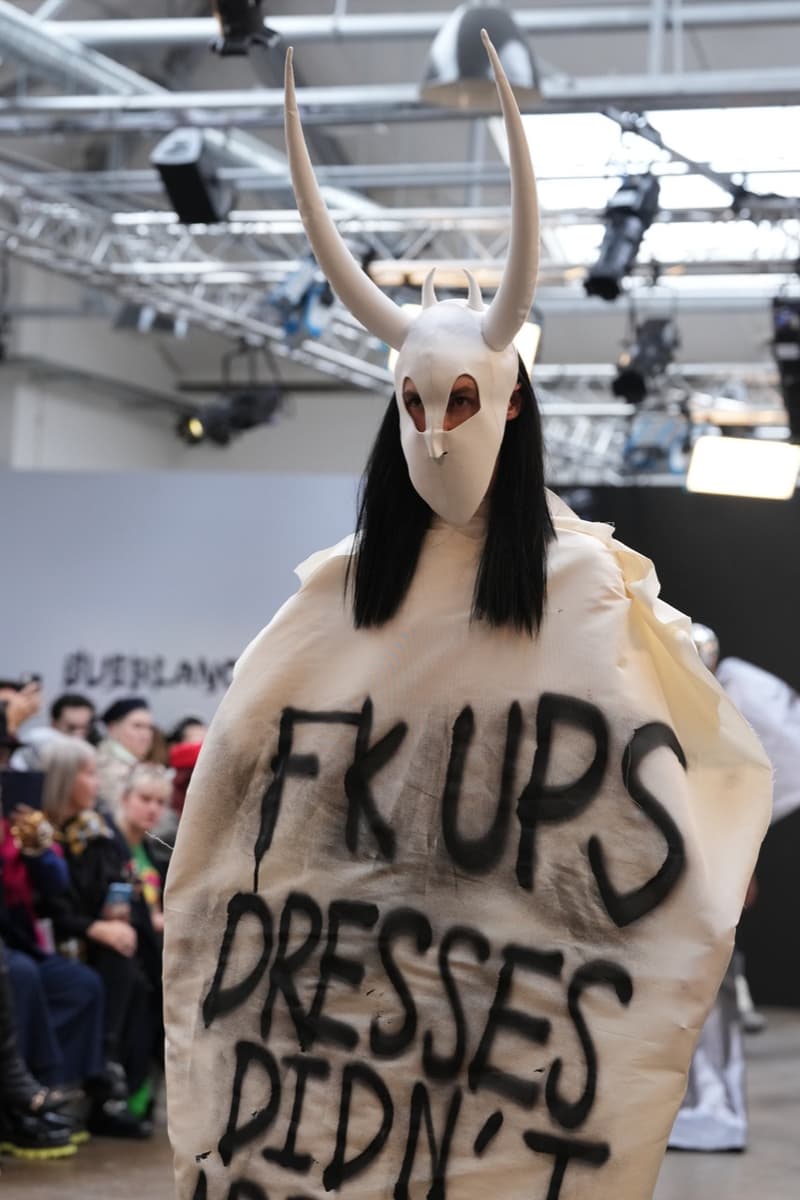 2 of 2
Fashion
This Emerging Designer's Showcase Called Out UPS' Terrible Delivery Service
Buerlangma's LFW showcase was impacted by delayed deliveries, so they took matters into their own hands…
This Emerging Designer's Showcase Called Out UPS' Terrible Delivery Service
Buerlangma's LFW showcase was impacted by delayed deliveries, so they took matters into their own hands…
This season at London Fashion Week was full of surprises, returns to the runway and emerging designer debuts and as always, there were more than a few standout moments. One particular moment came courtesy of emerging label Buerlangma, founded by rising Chinese designers Yuan Bochao and Crystal Wang.
The brand's showcase took place at London's Protein Studios, and unfortunately, was impacted by delayed deliveries not arriving in time from UPS — something that many of us can relate to. However, instead of simply taking the L and moving on, the rising brand decided to take matters into its own hands and use one of its delayed looks as an opportunity to call out UPS directly. Look 21 from Buerlangma's showcase made its way down the runway featuring the phrase "FK UPS, DRESSES DIDN'T ARRIVE," and we must admit, it's a pretty inspired idea.
Elsewhere, the collection, dubbed "Do It Like a Villain," explored rising youth culture in China, reflecting the many facets of today's generation through masks and 3D-printed wearable devices made of resin.
Take a look at the genius look above and while you're here, have a read of the biggest trends from this LFW season.
---
Share this article