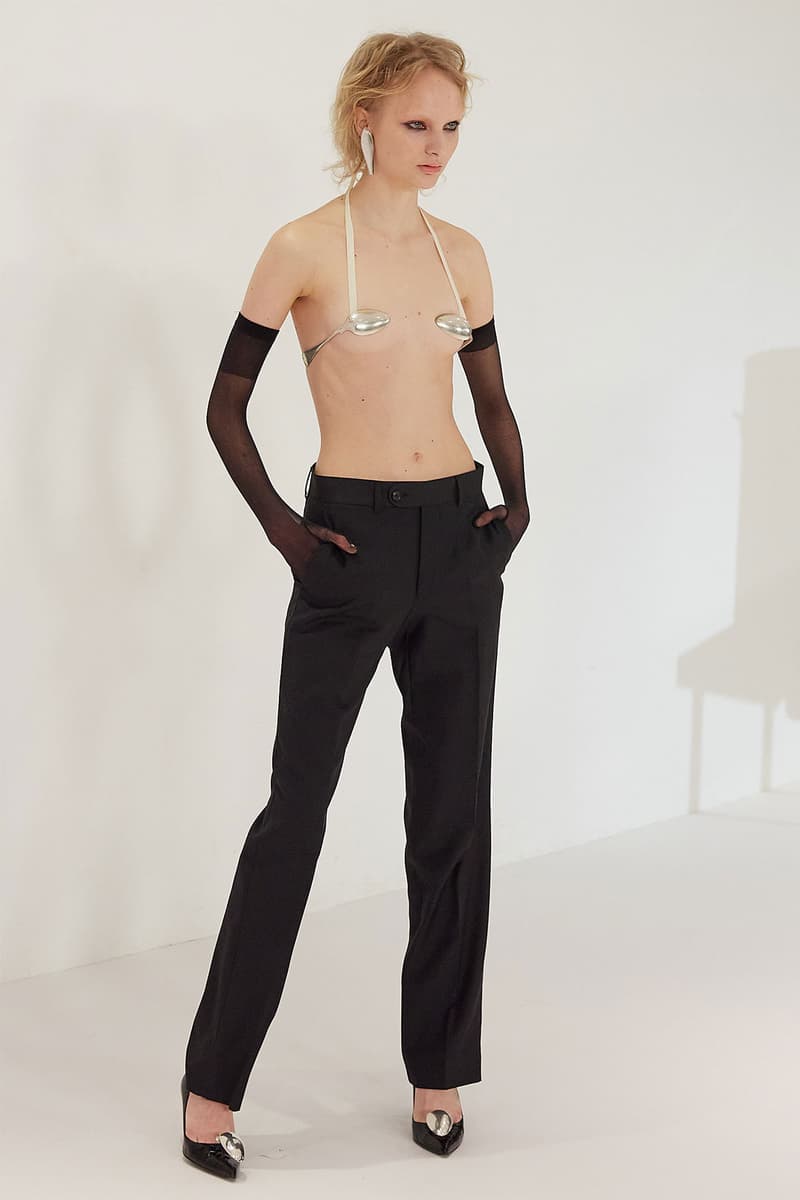 1 of 33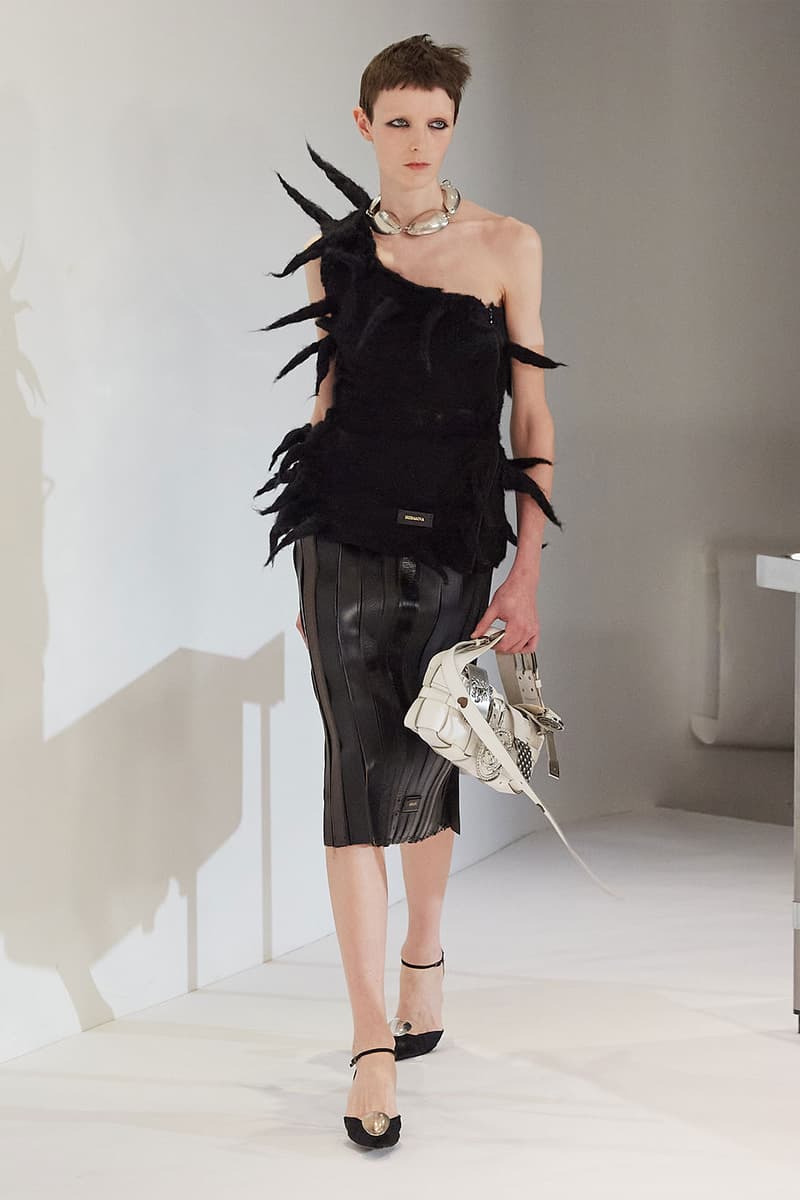 2 of 33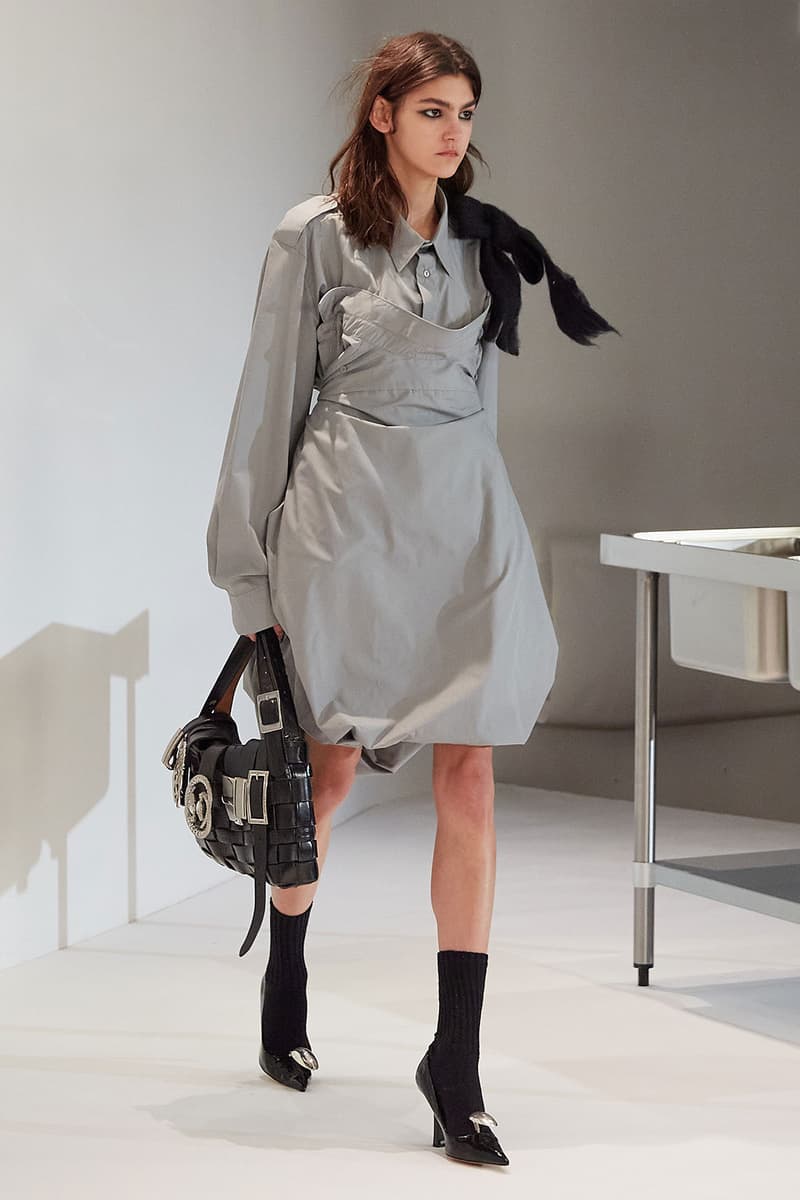 3 of 33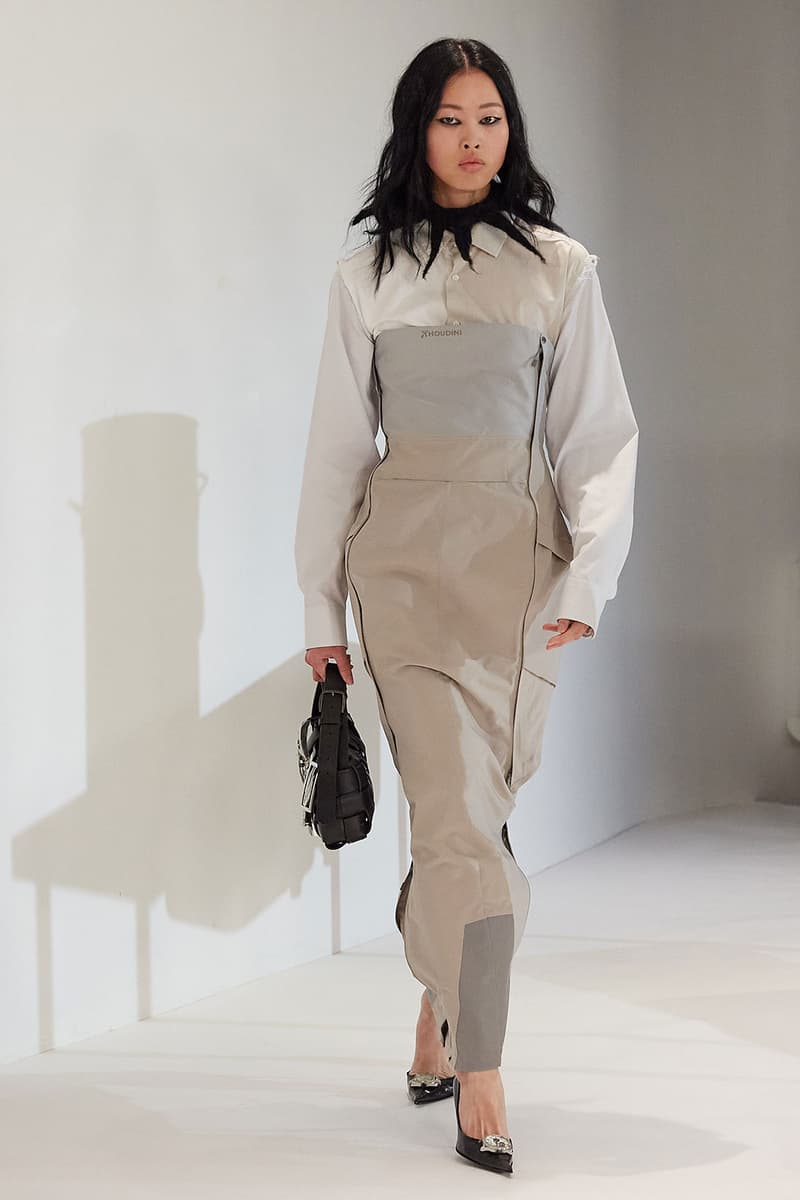 4 of 33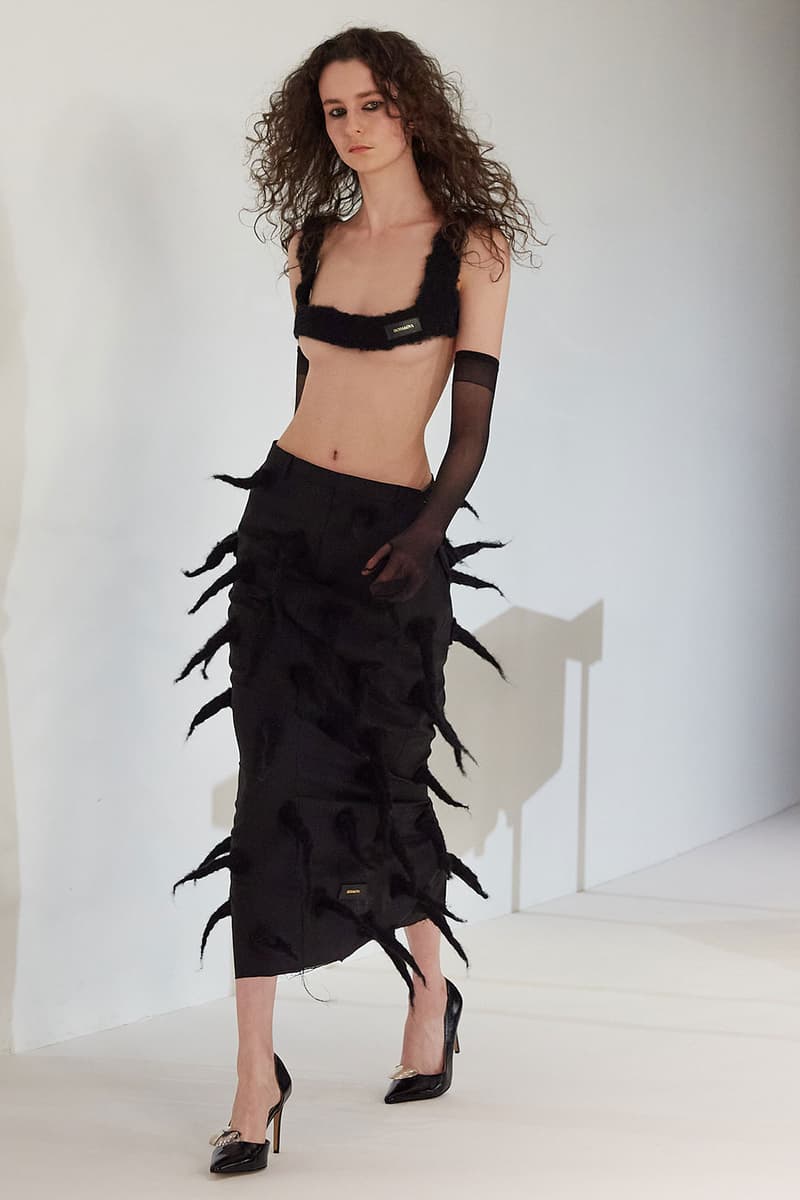 5 of 33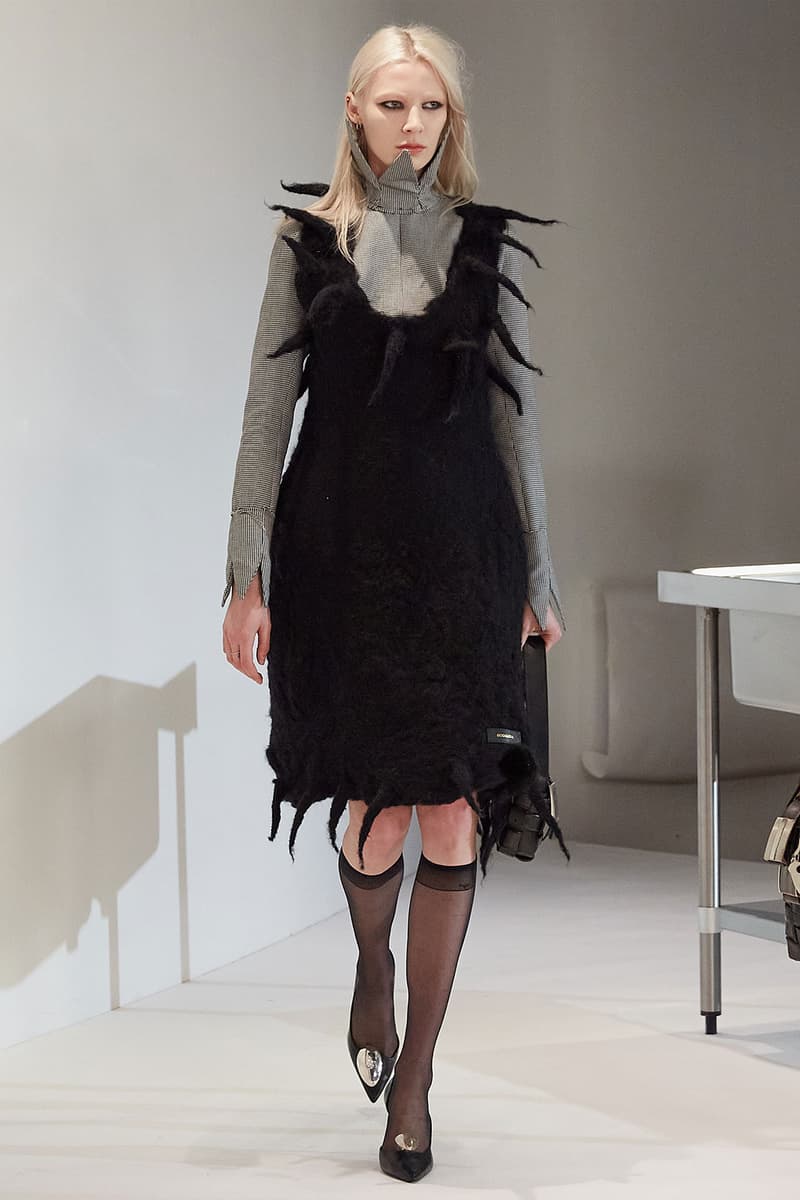 6 of 33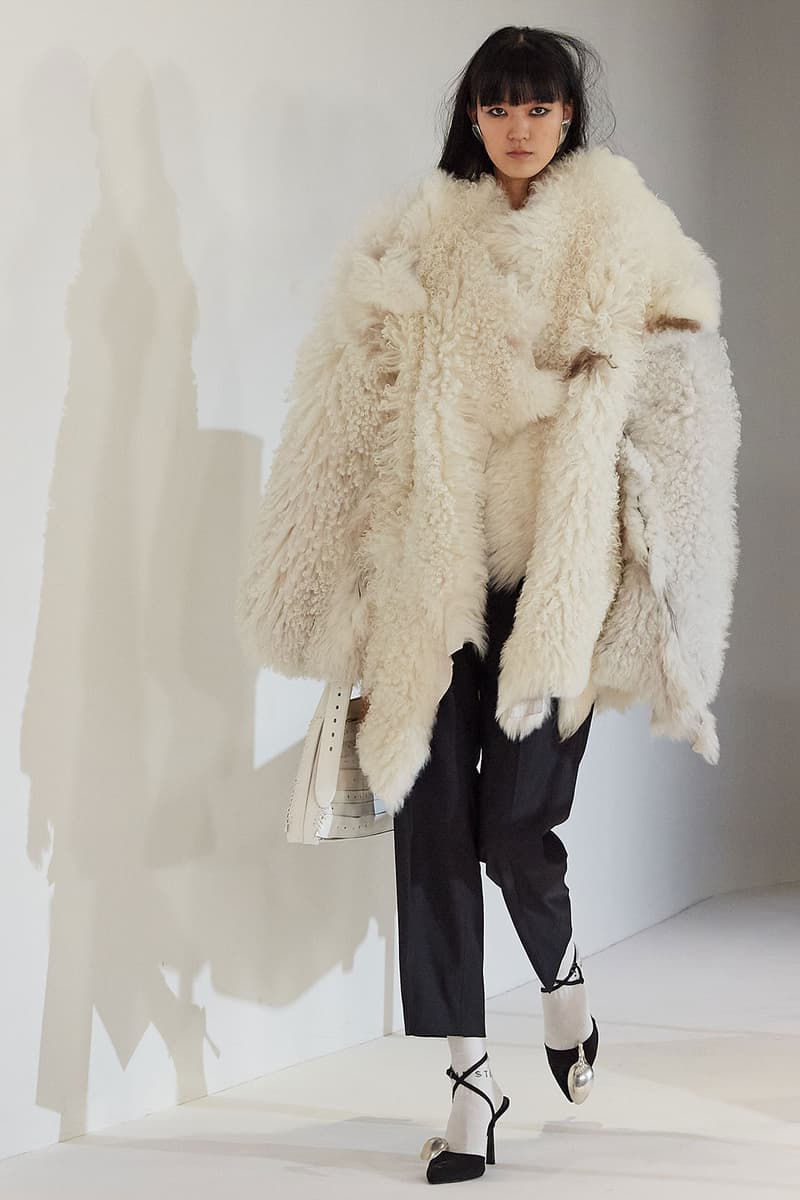 7 of 33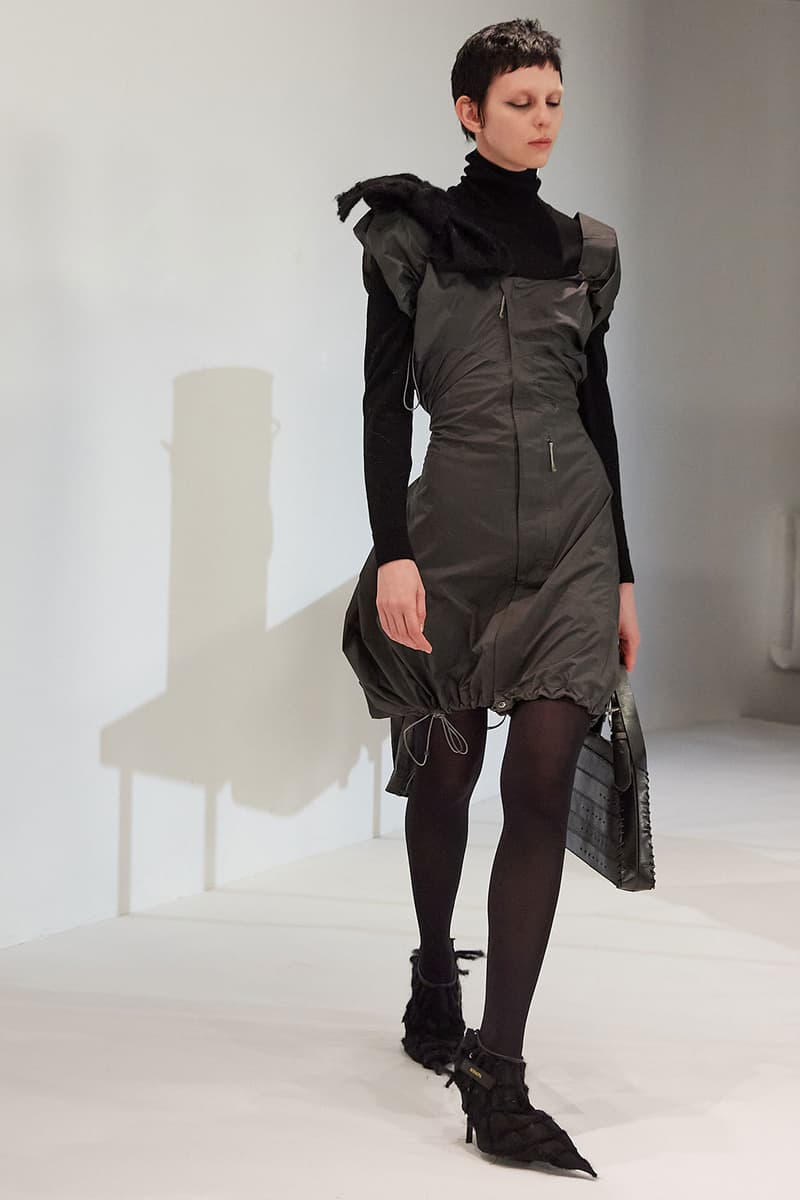 8 of 33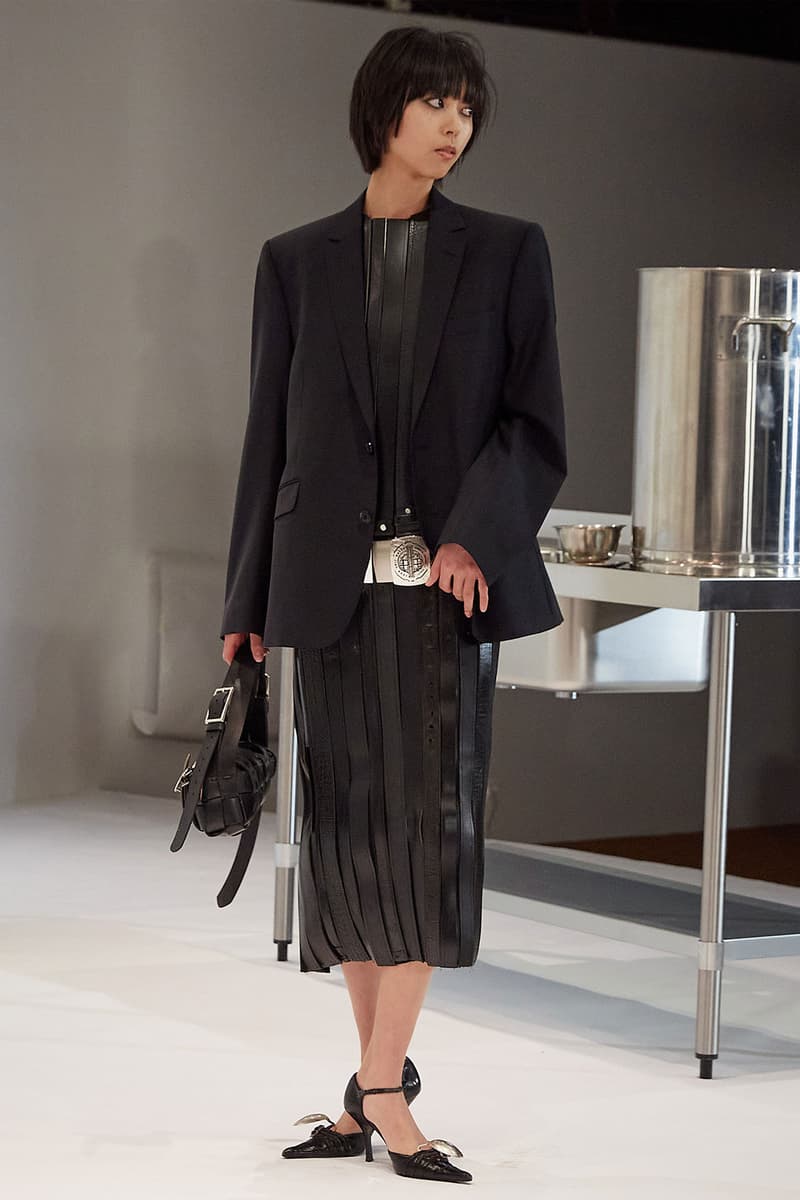 9 of 33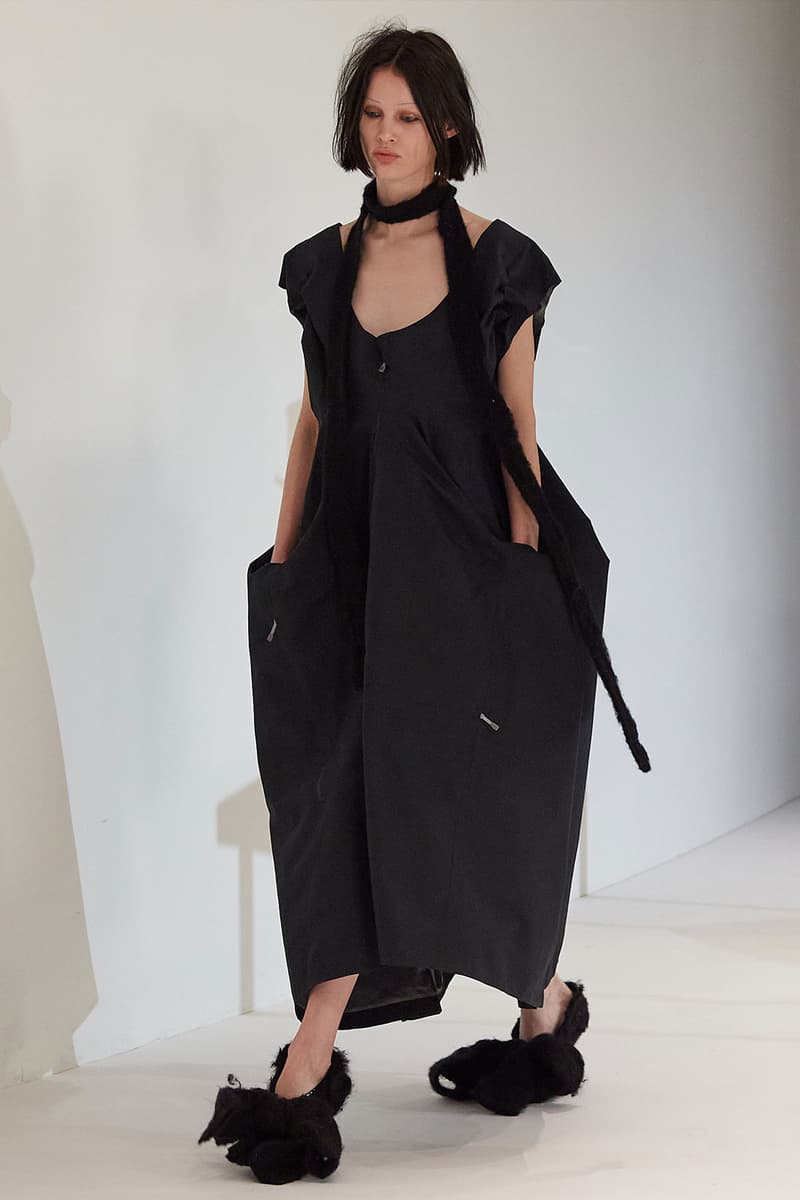 10 of 33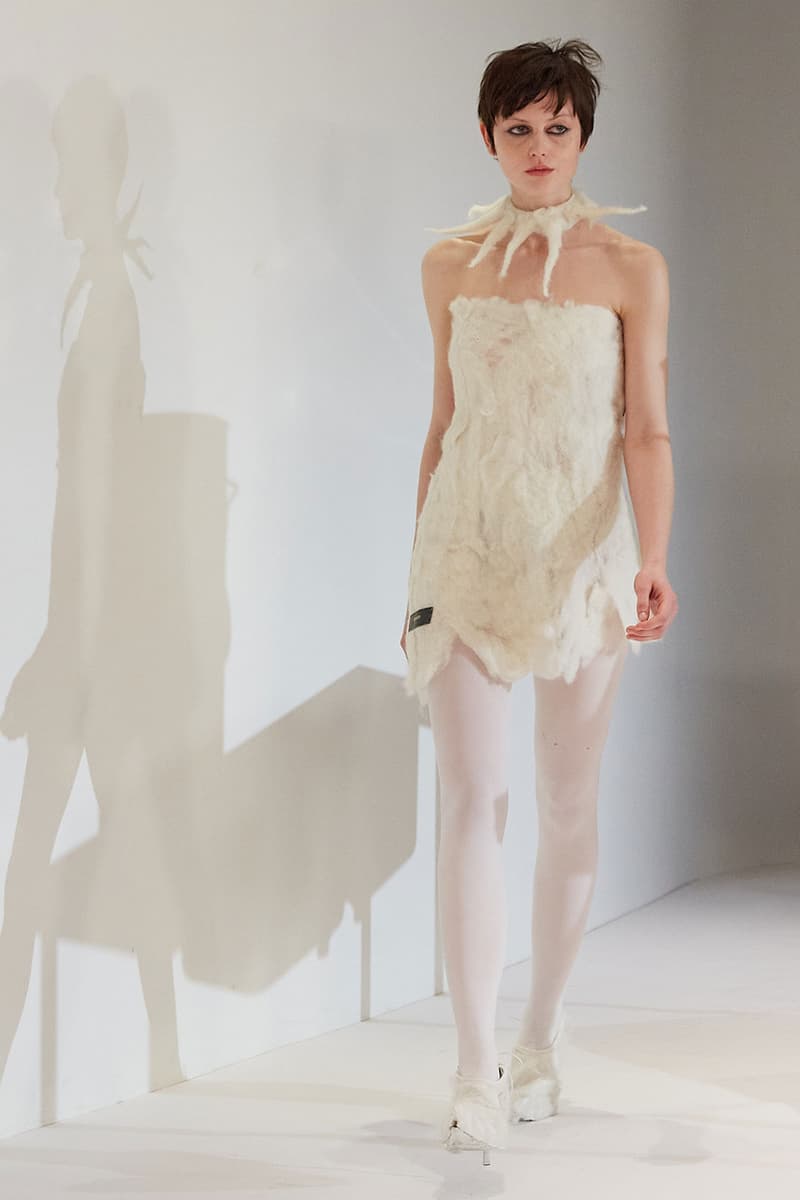 11 of 33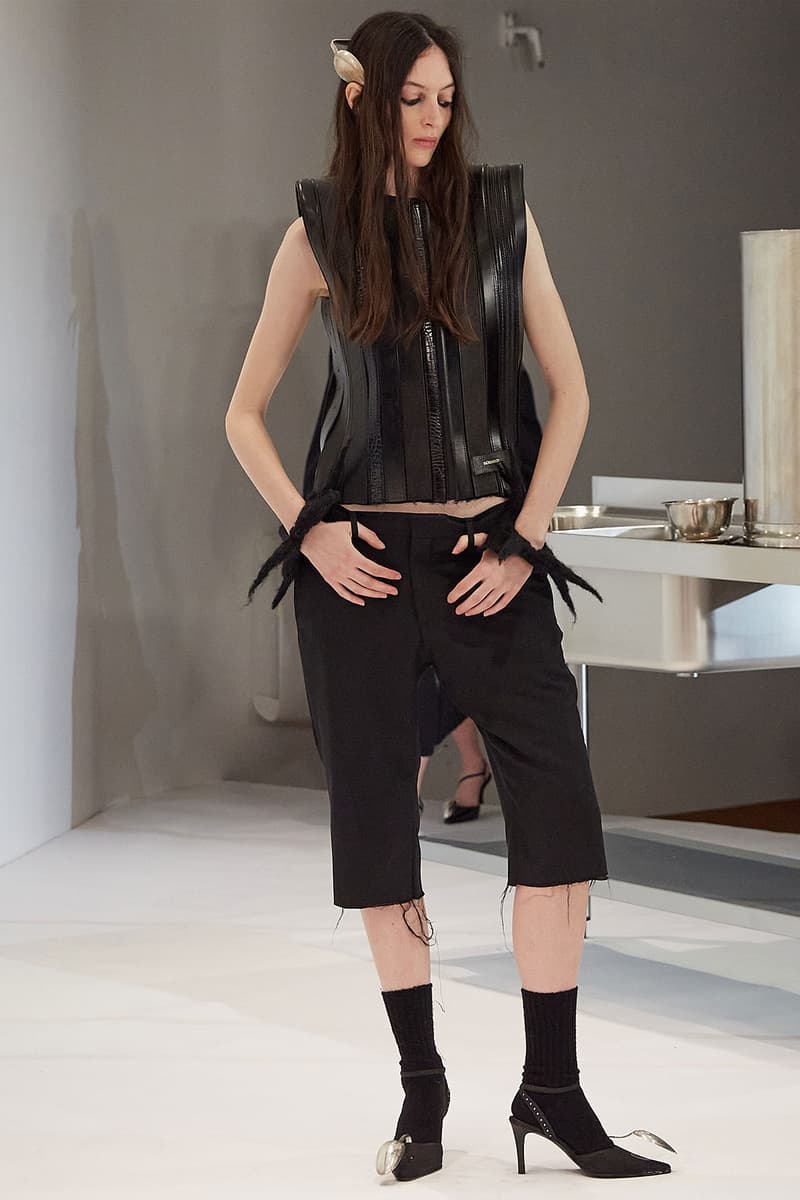 12 of 33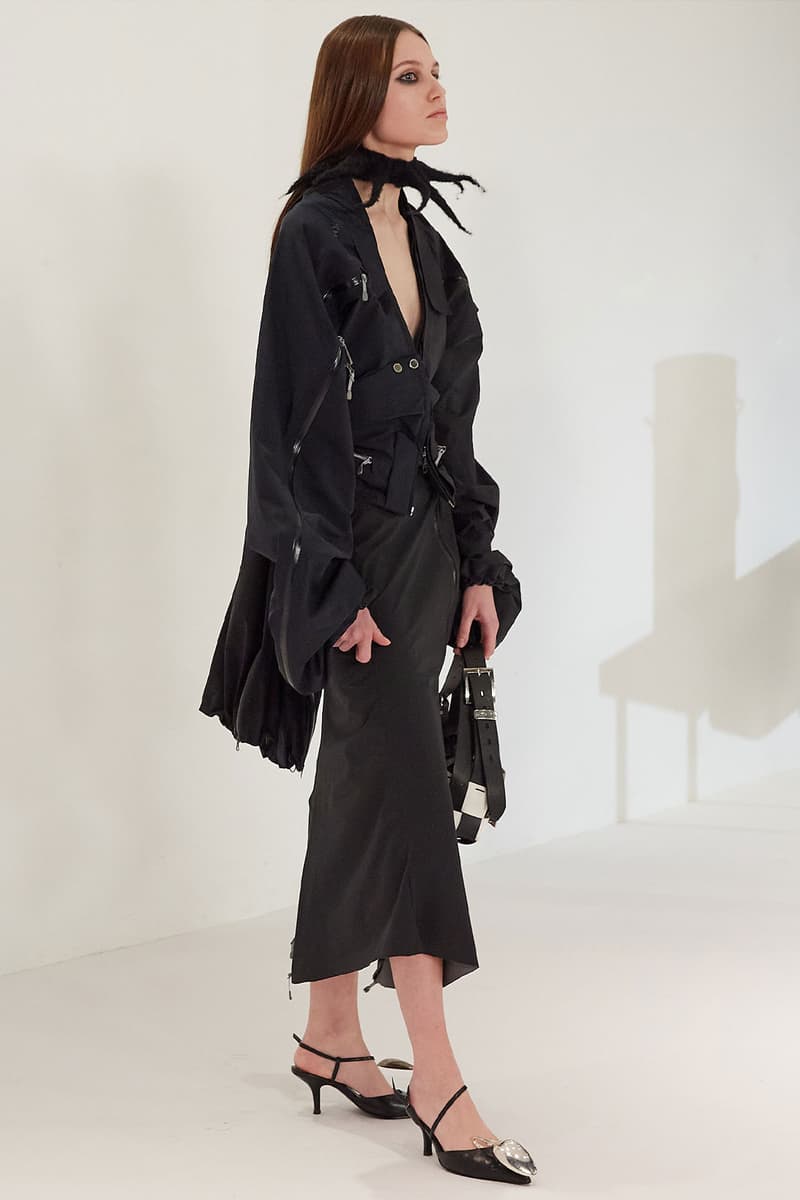 13 of 33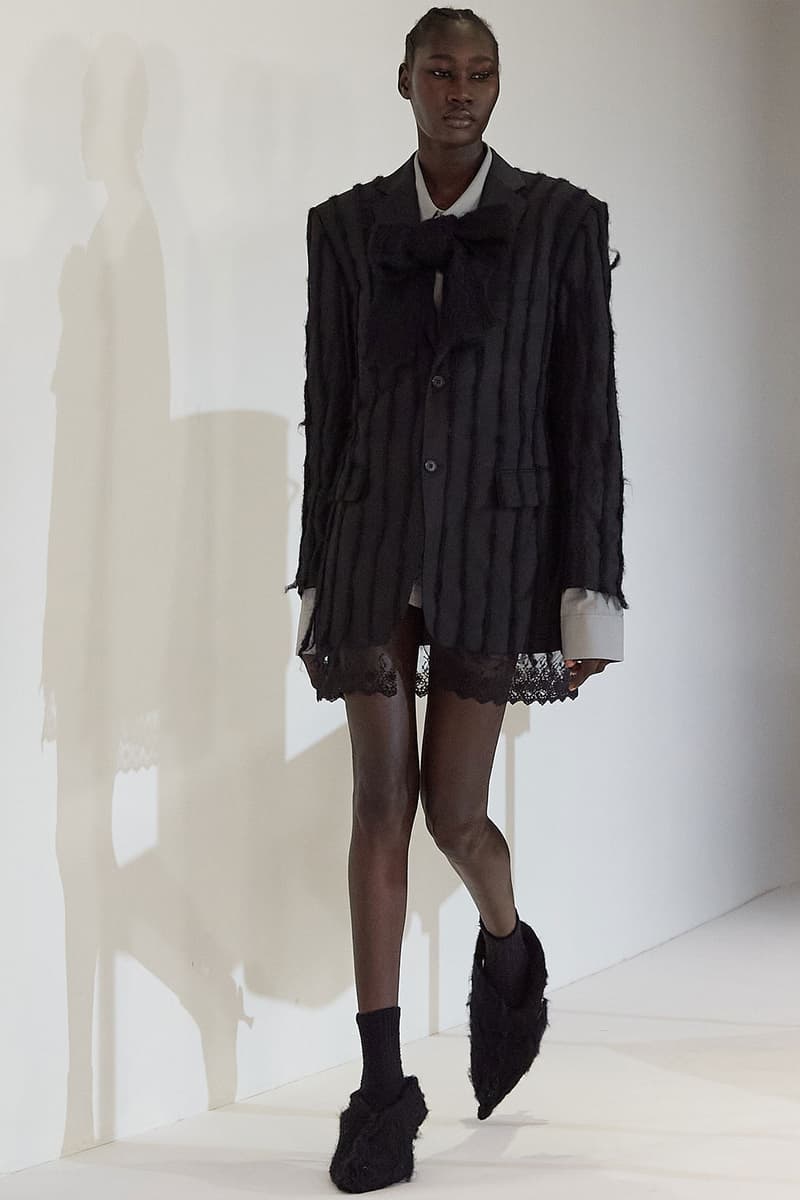 14 of 33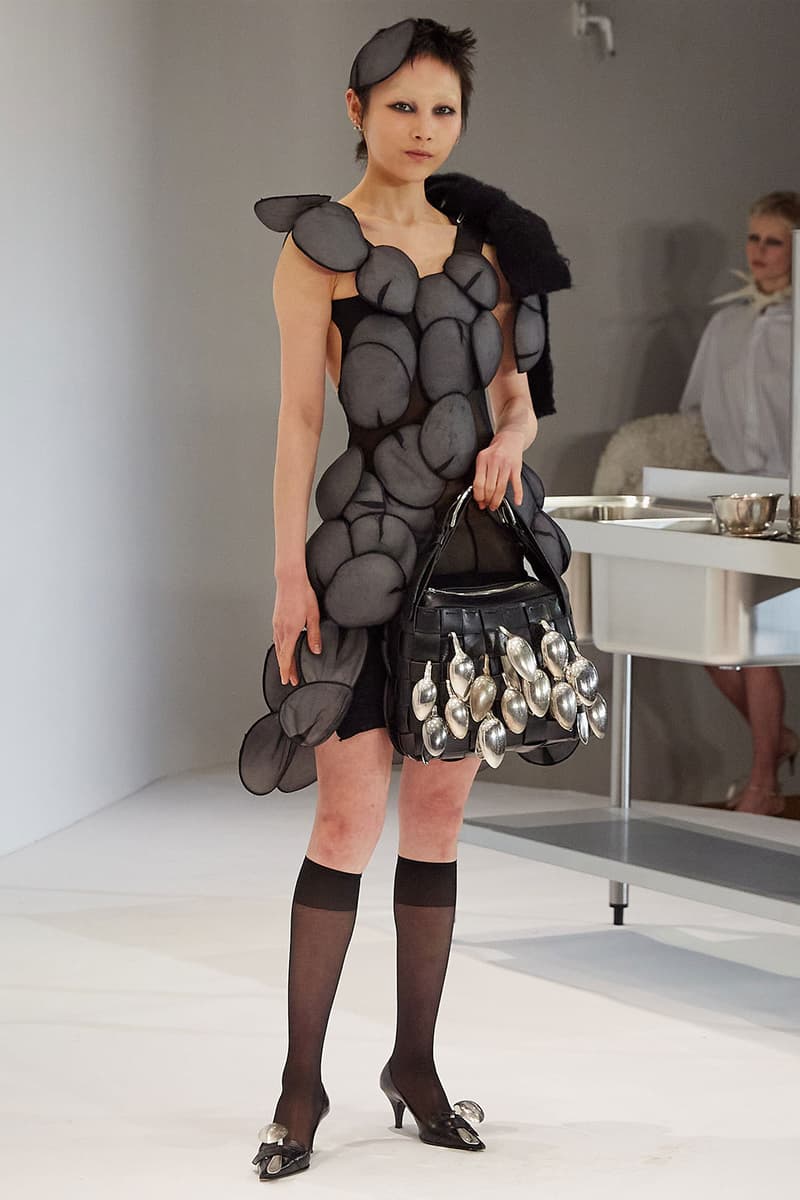 15 of 33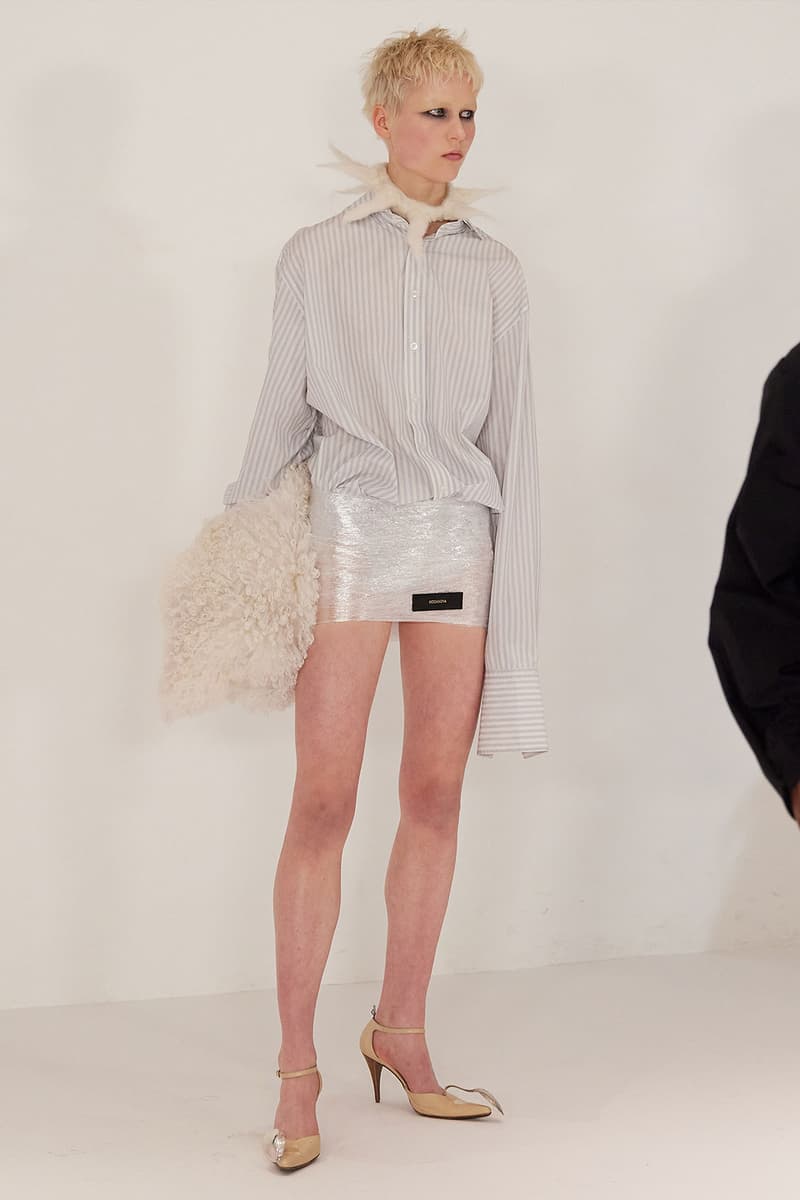 16 of 33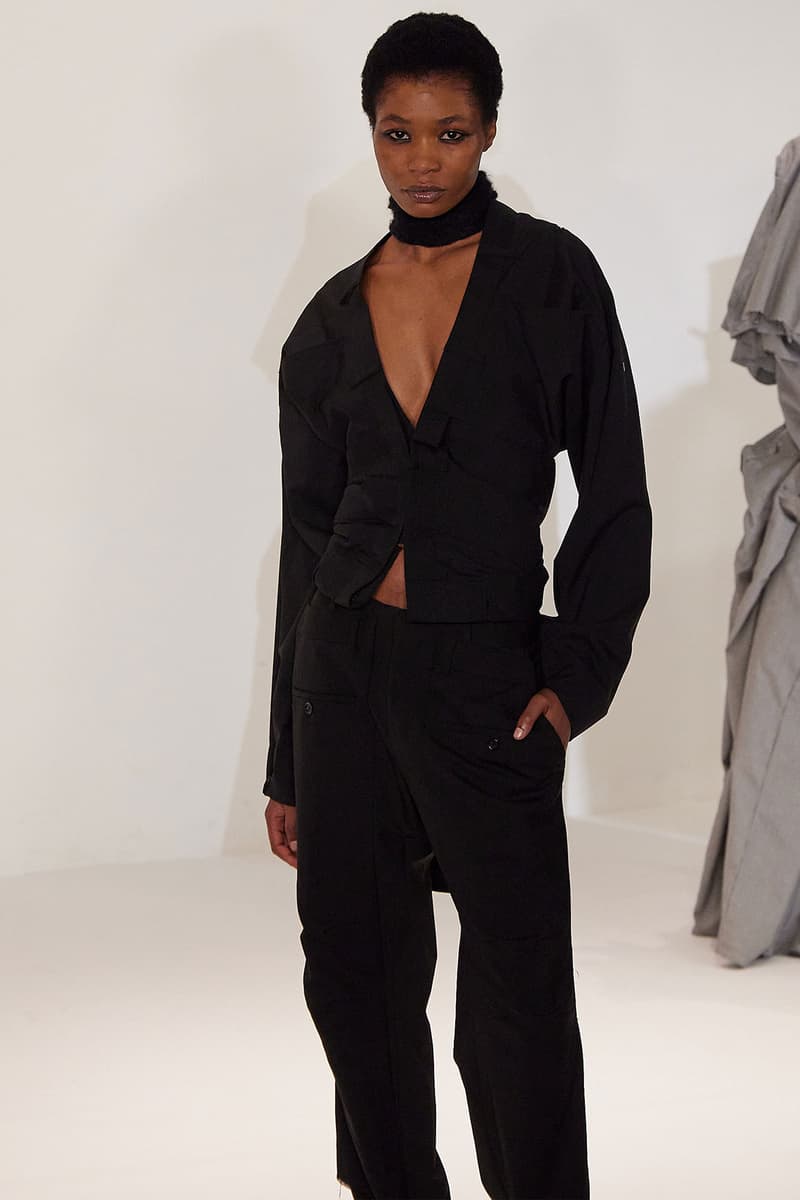 17 of 33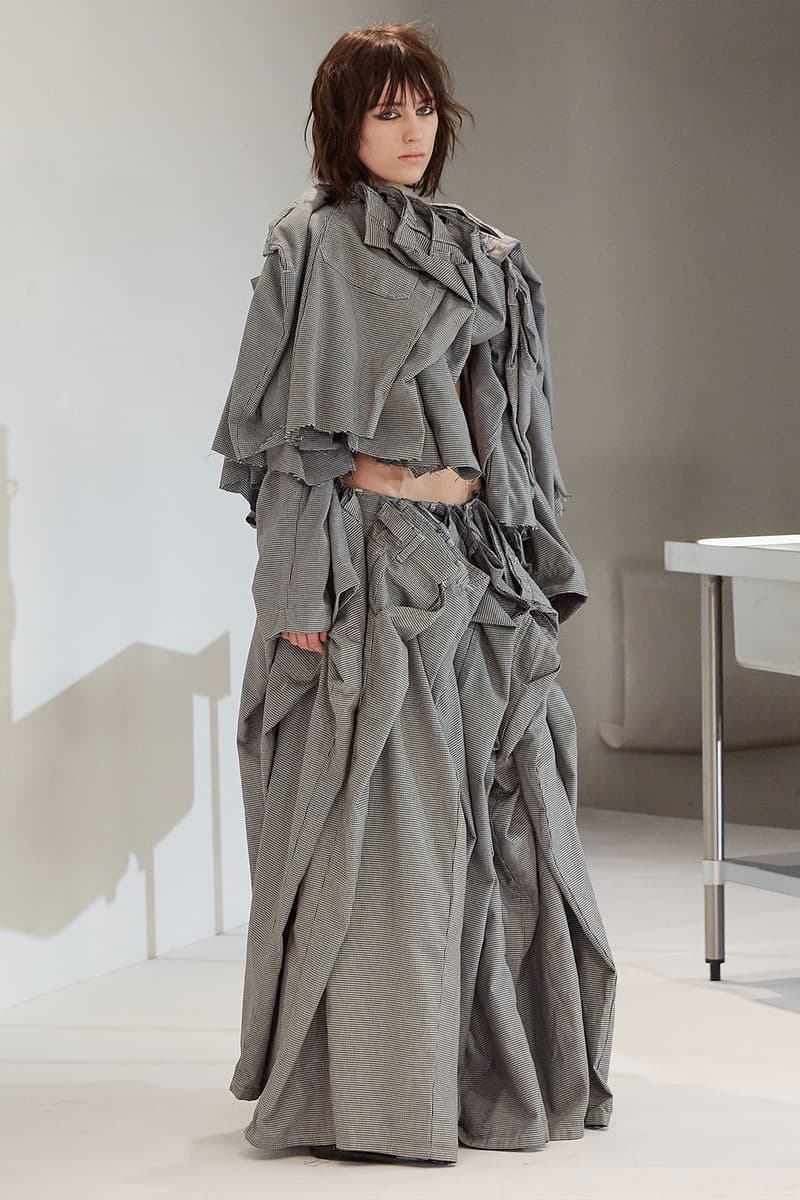 18 of 33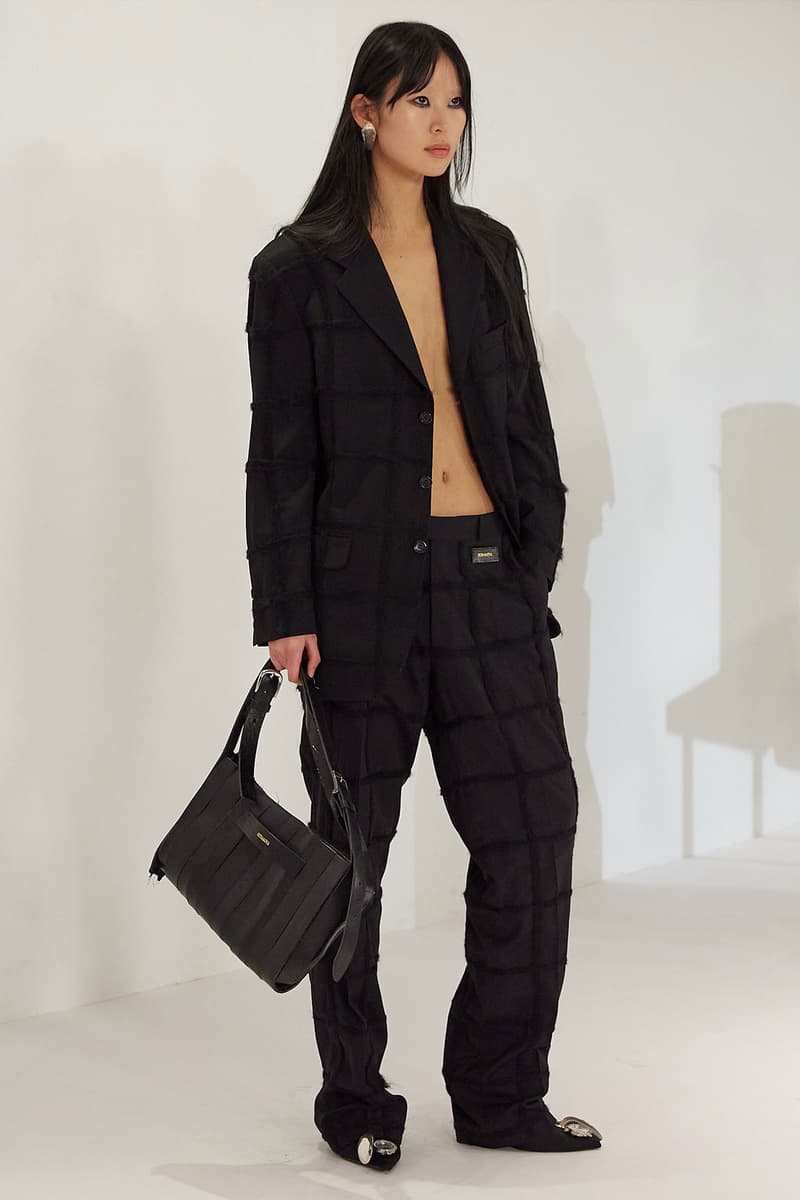 19 of 33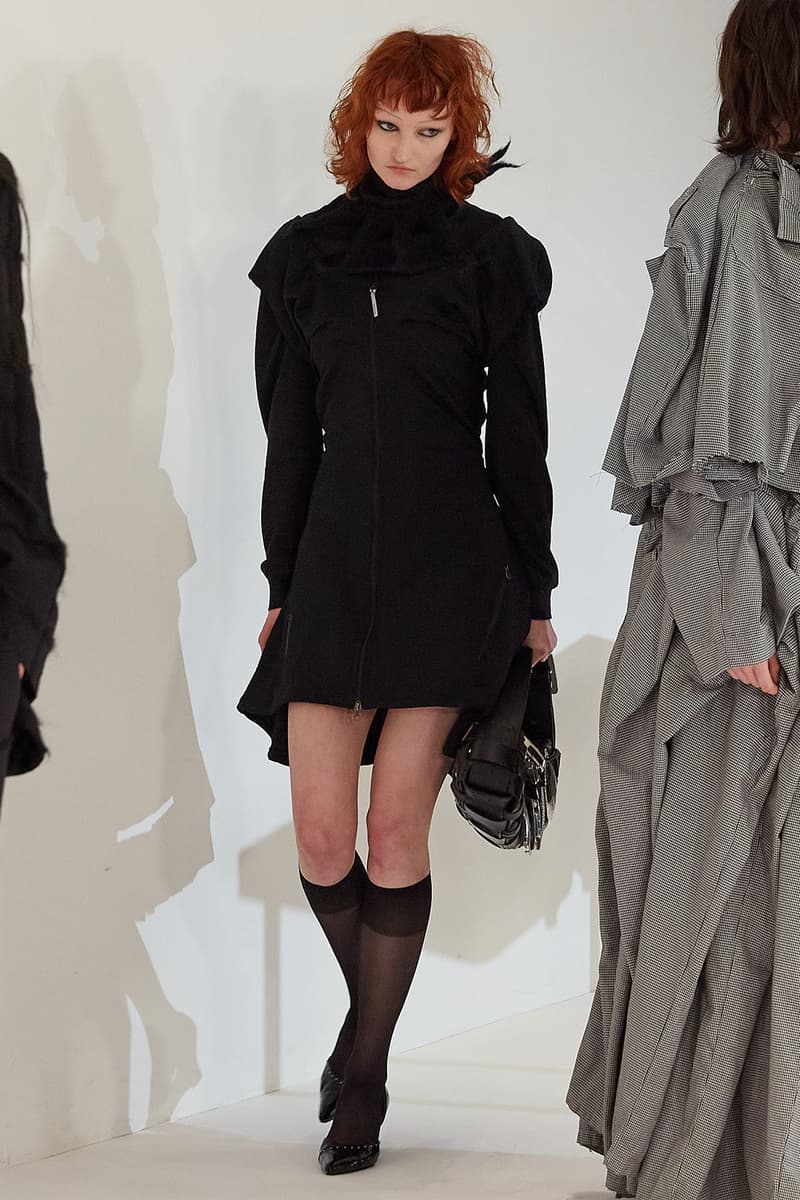 20 of 33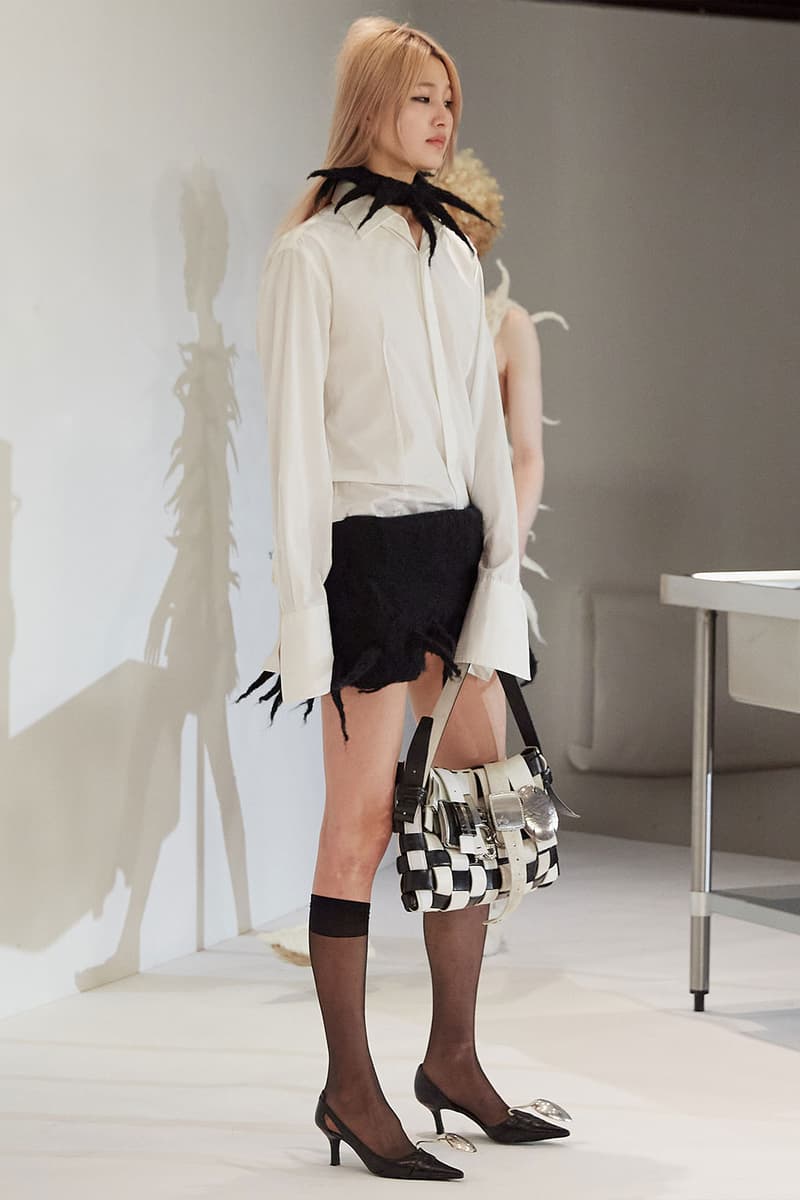 21 of 33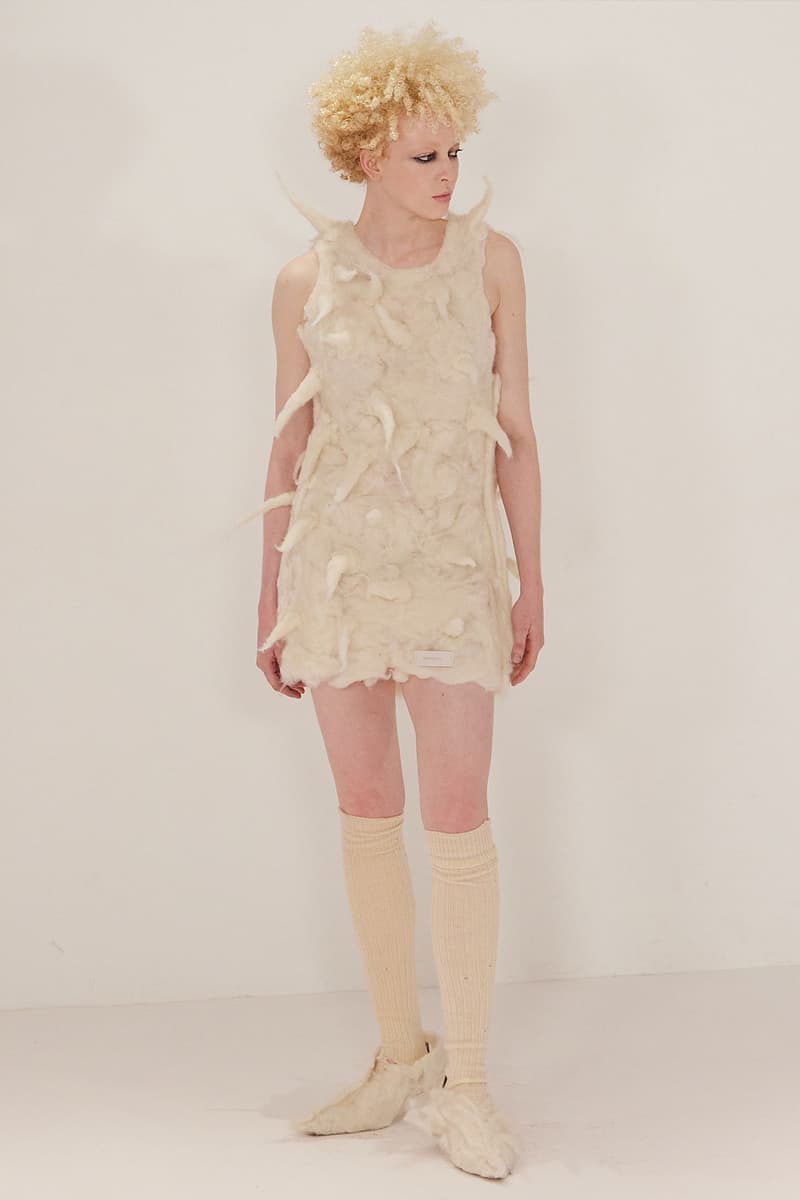 22 of 33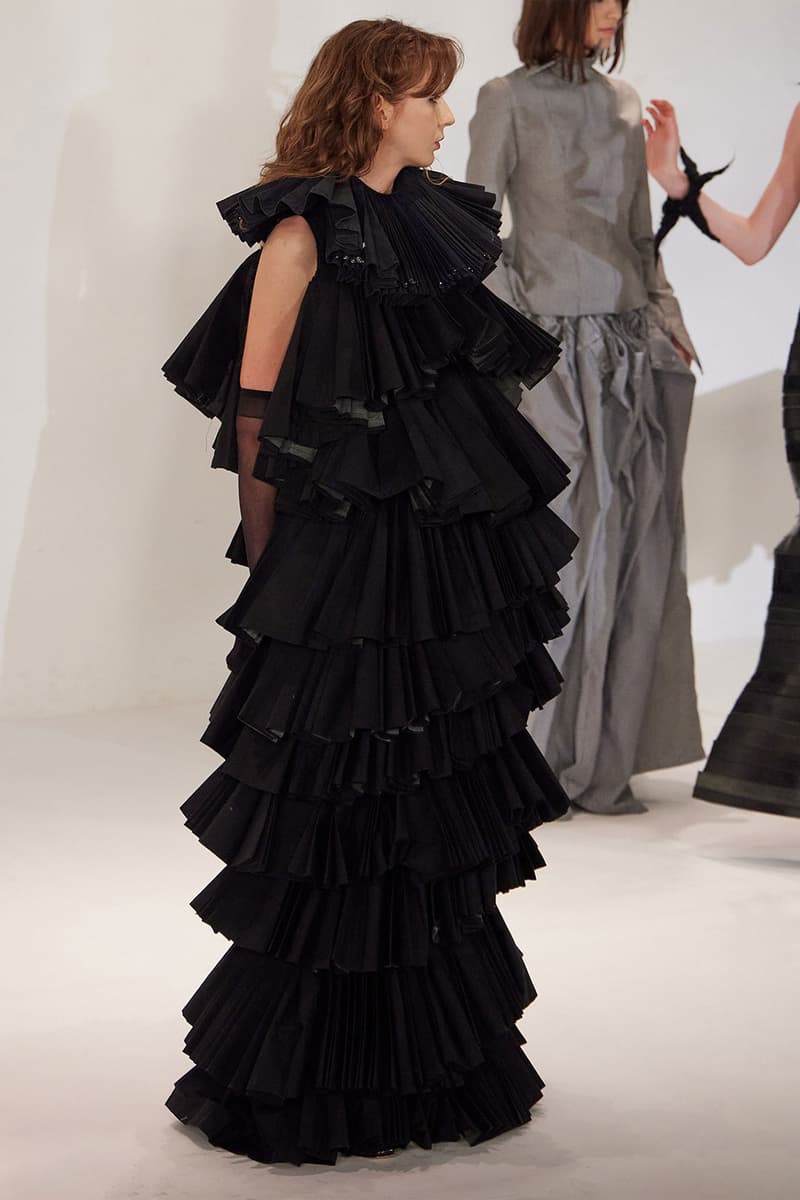 23 of 33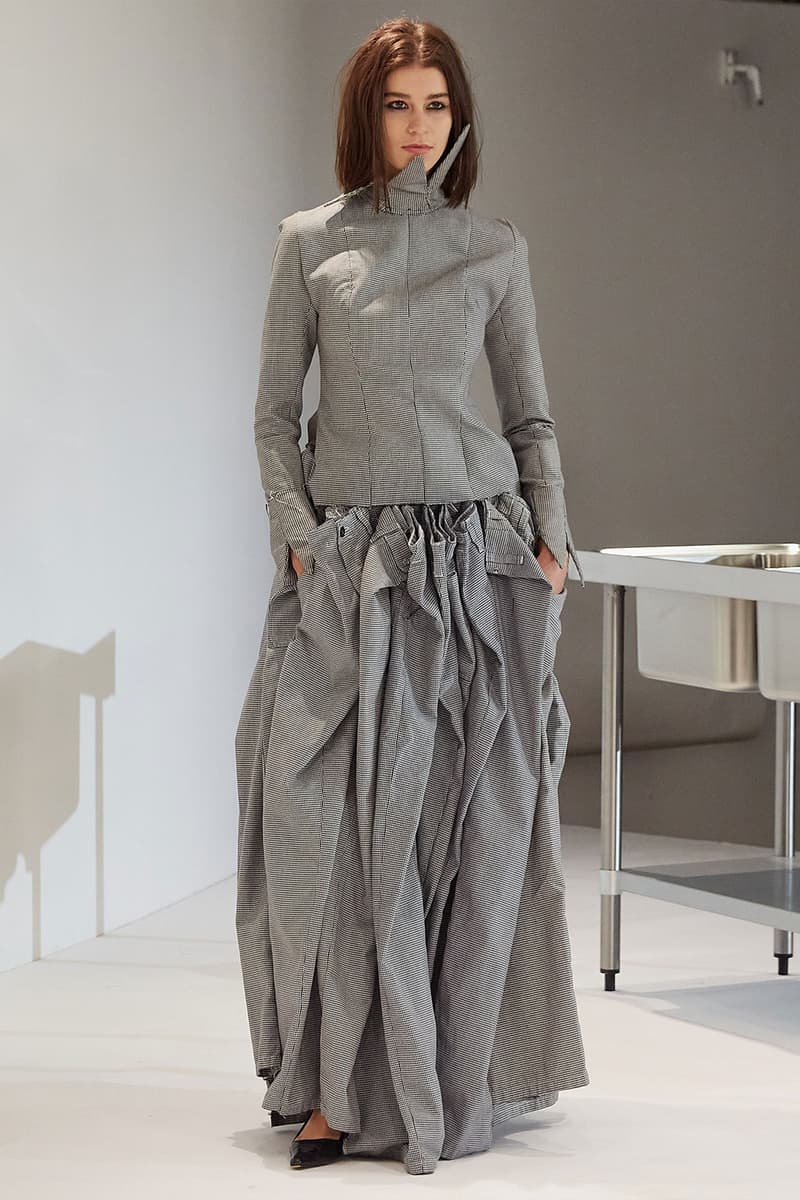 24 of 33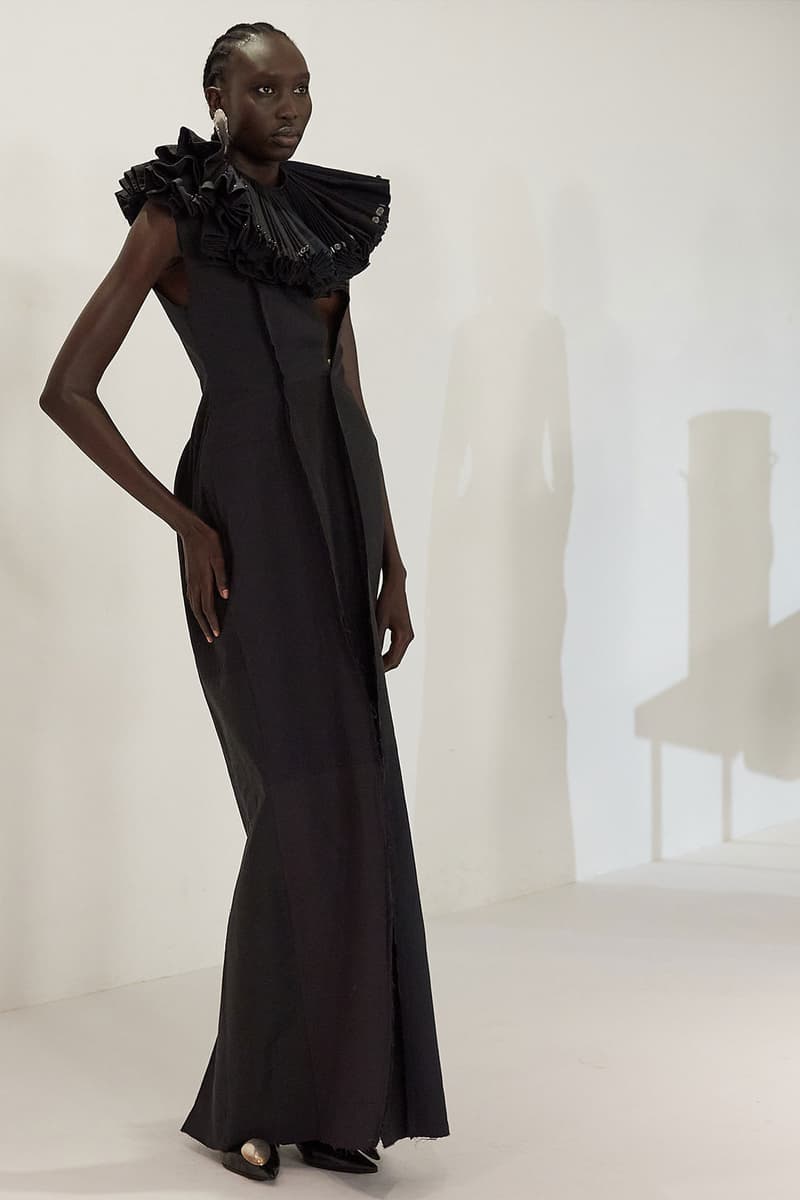 25 of 33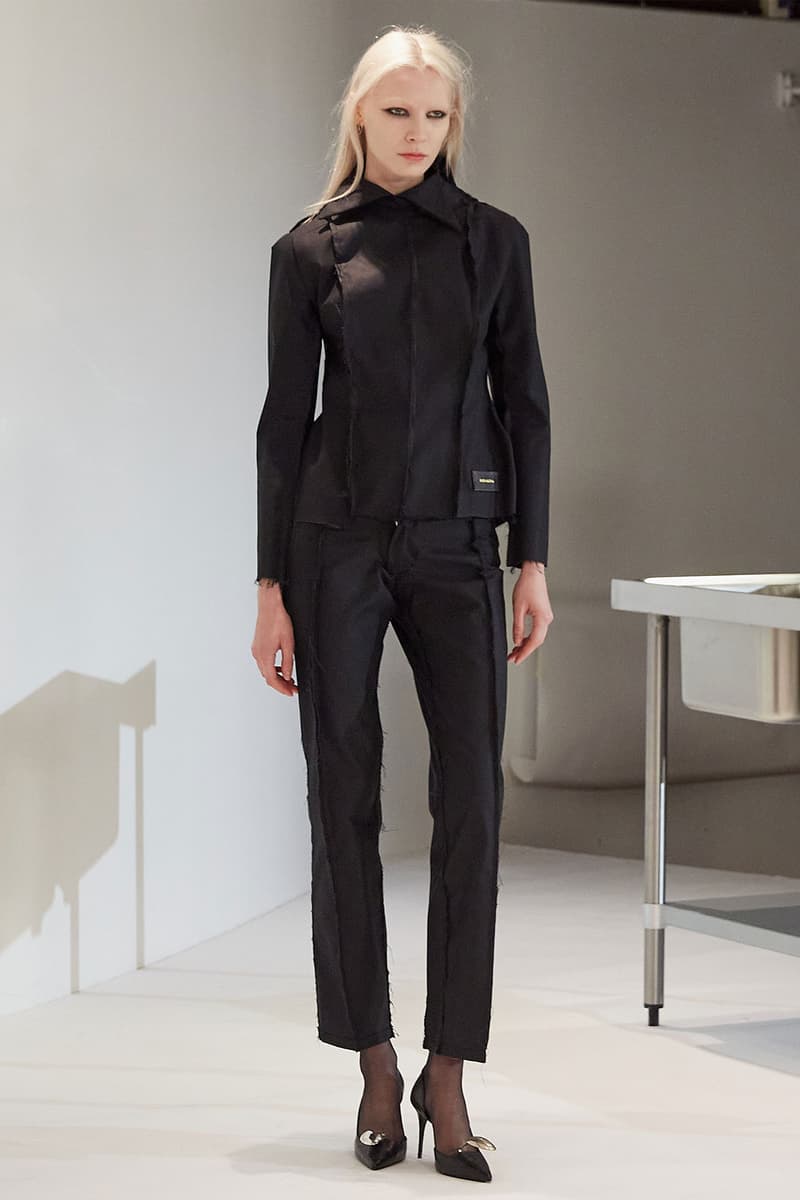 26 of 33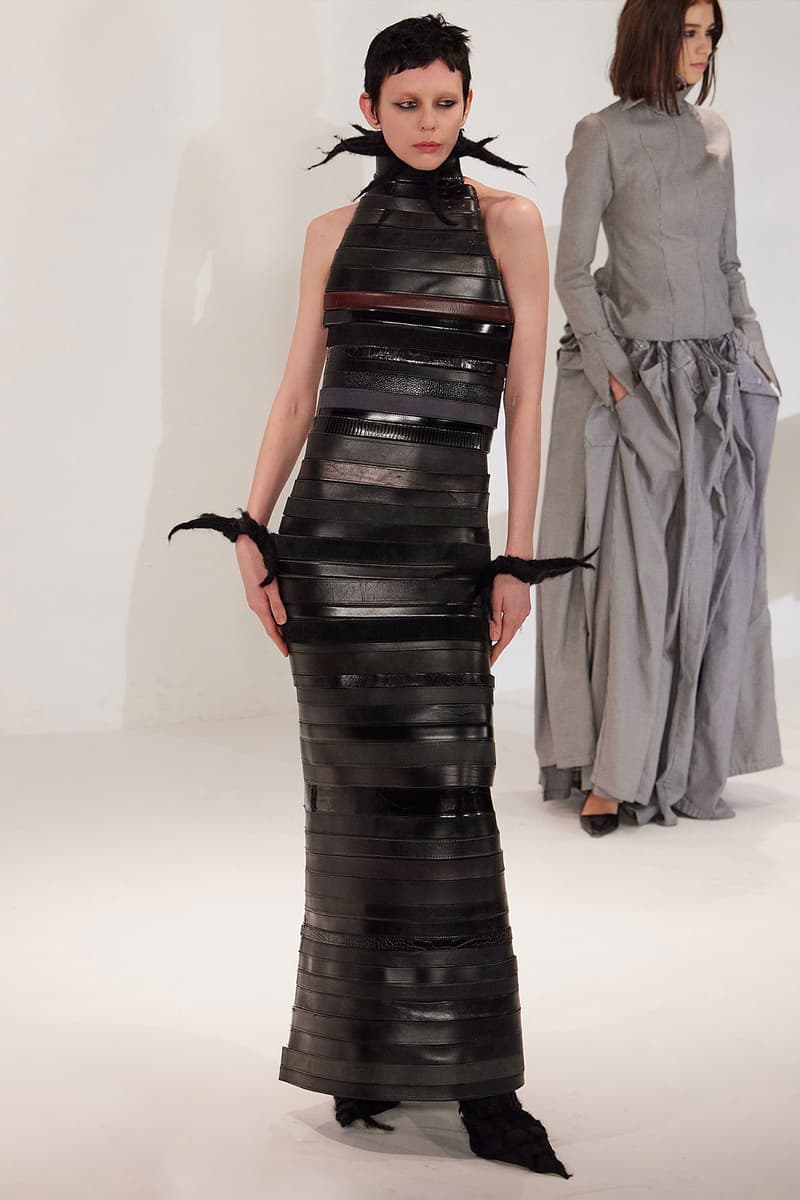 27 of 33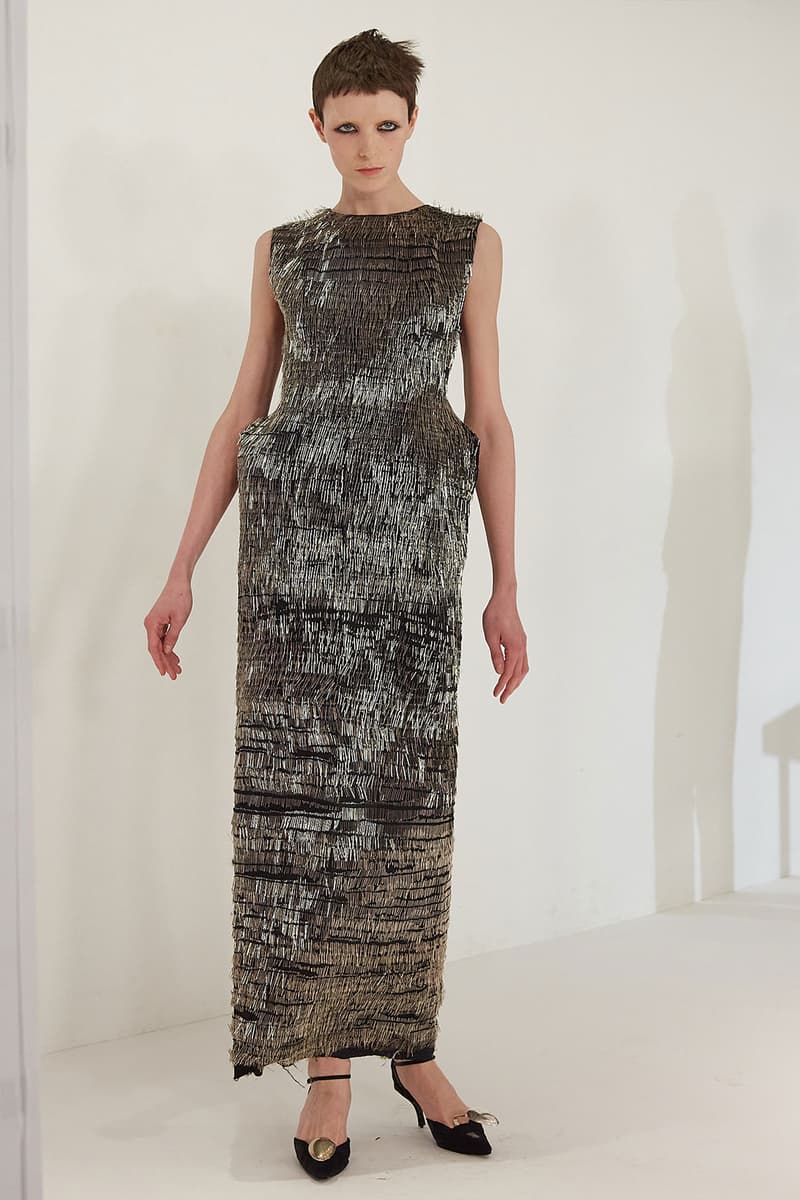 28 of 33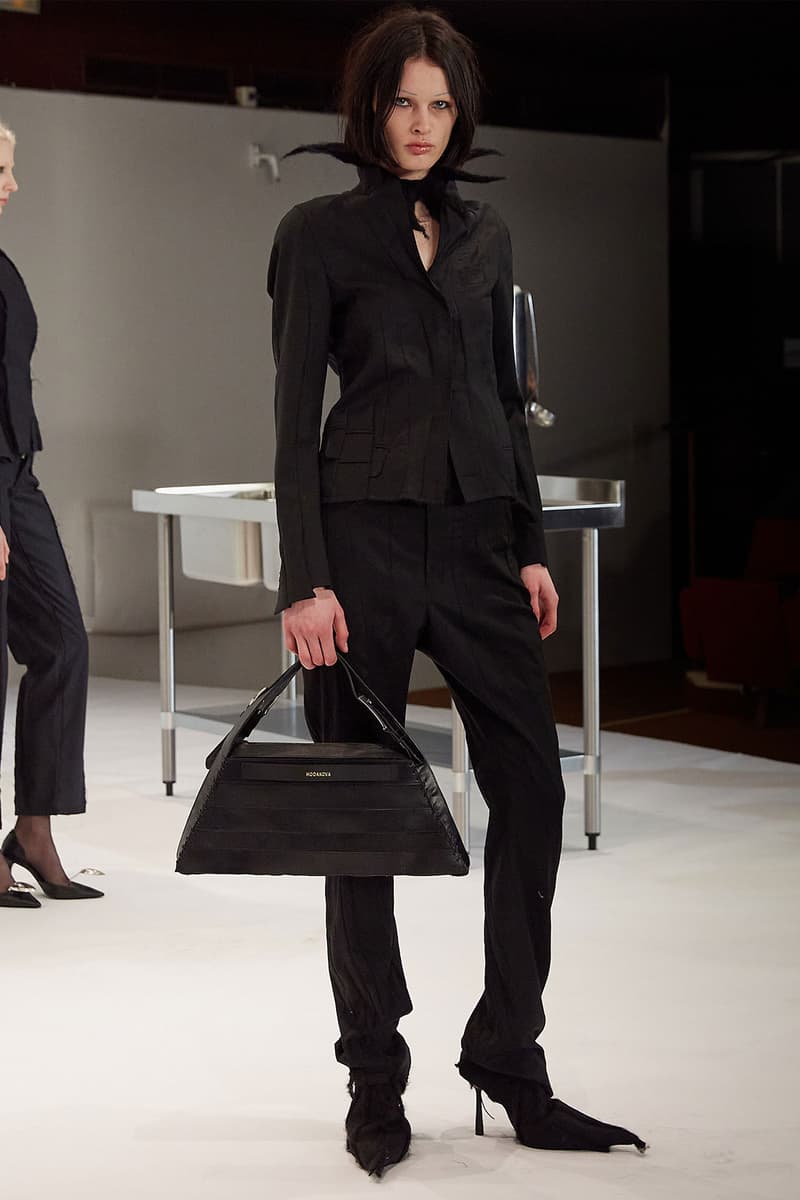 29 of 33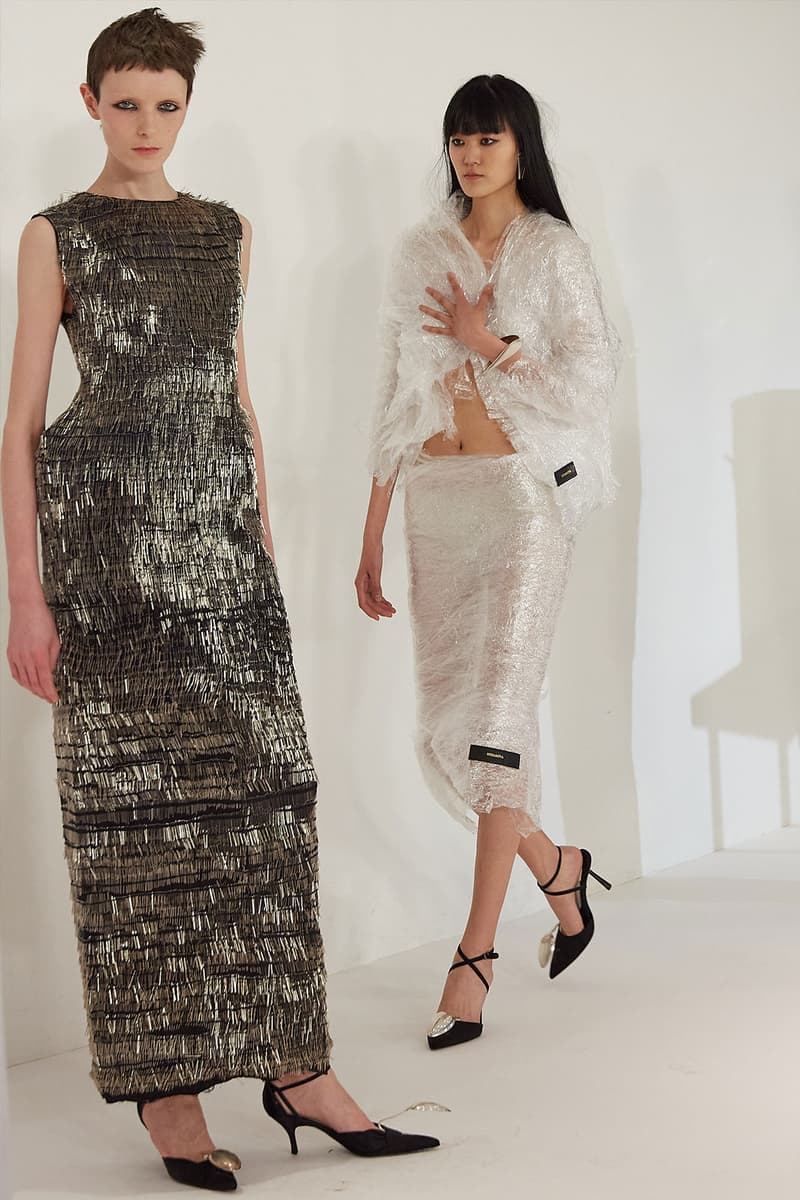 30 of 33
31 of 33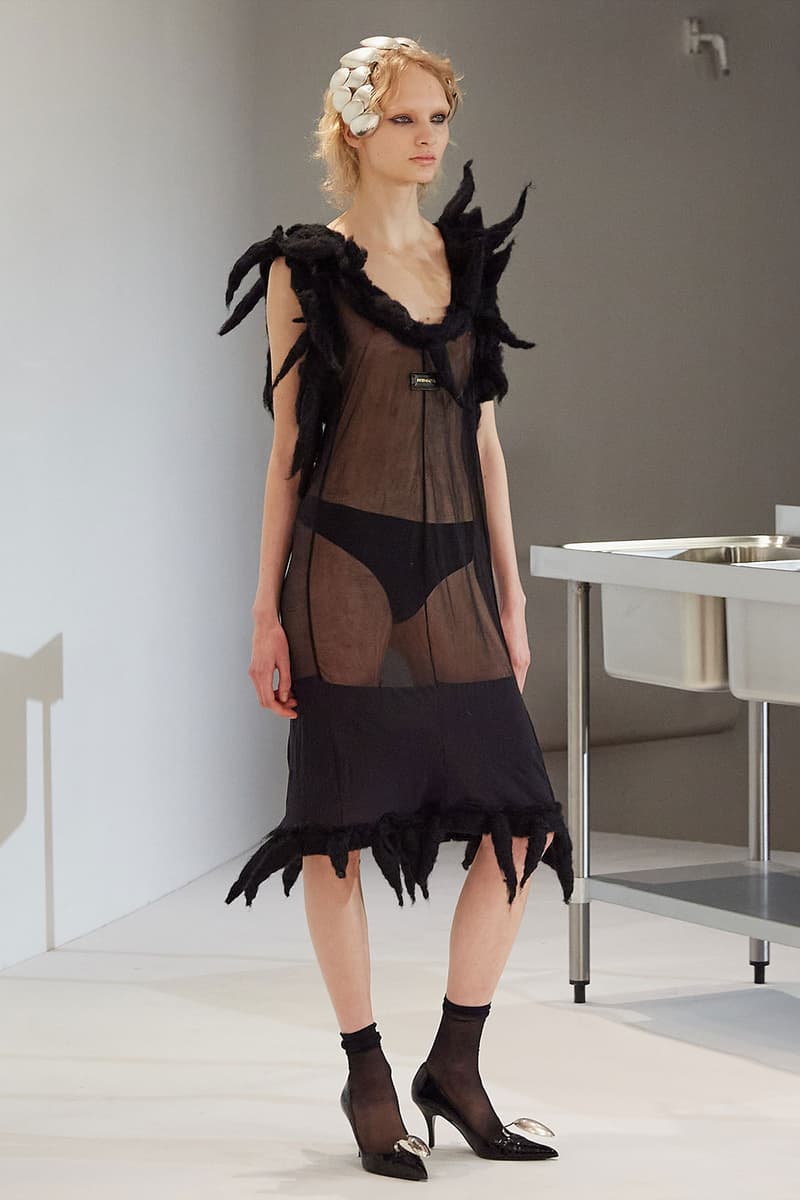 32 of 33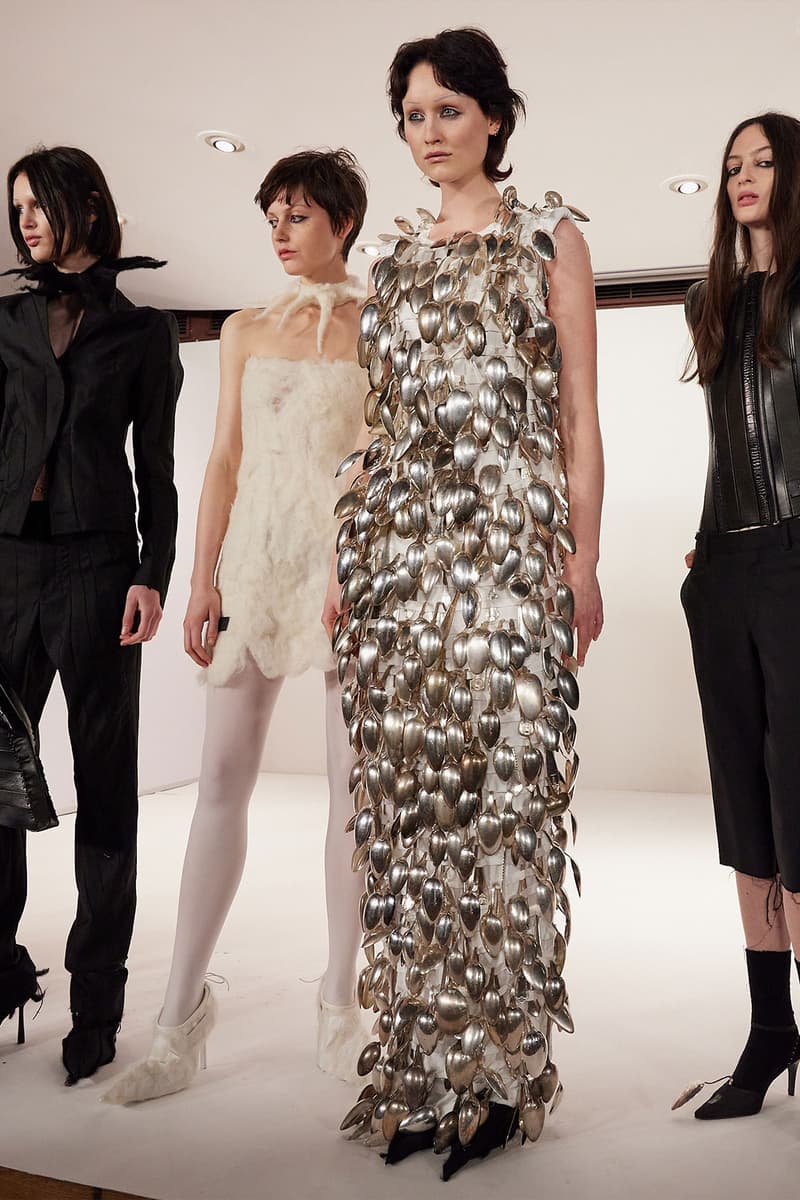 33 of 33
Fashion
HODAKOVA Makes Dresses Out of Silver Spoons for FW23
In a presentation titled "Conventional Collection 112303."
HODAKOVA Makes Dresses Out of Silver Spoons for FW23
In a presentation titled "Conventional Collection 112303."
Emerging Swedish designer Ellen Hodakova Larsson flew to Paris to showcase her Fall/Winter 2023 collection titled "Conventional Collection 112303."
With support from the Swedish Fashion Council as part of the institution's incubator program, the designer took to Cité Internationale des Arts to showcase dresses made of unexpected materials like silver spoons for her eponymous label HODAKOVA. Models walked out wearing "bras" barely covering the body in the form of two spoons, which were paired with sheer black gloves and low-waisted trousers for a '00s-inspired look.
The collection continued with HODAKOVA's signature garments and handbags made of vintage buckle belts, as part of the inspiration from an old Swedish folktale that tells how greatness can be made out of nothing. The garments were mixed with pieces made out of deadstock sportswear from Houdini, which served as this season's key collaborator.
Belt dresses were paired with boxy blazers and spiky yet soft details took over accessories. The sheep's wool, sourced from a small farm in Sweden, was used to create a contrast in textures. The runway closed with a metal spoon gown clinking as the model stepped out onstage. "Materials that age well will have a higher value because they have a story. And telling stories is what we humans do. It's what we live by, how we communicate and connect to each other," the designer spoke of her latest creations.
Scroll through the gallery above to see HODAKOVA's FW23 presentation.
---
Share this article