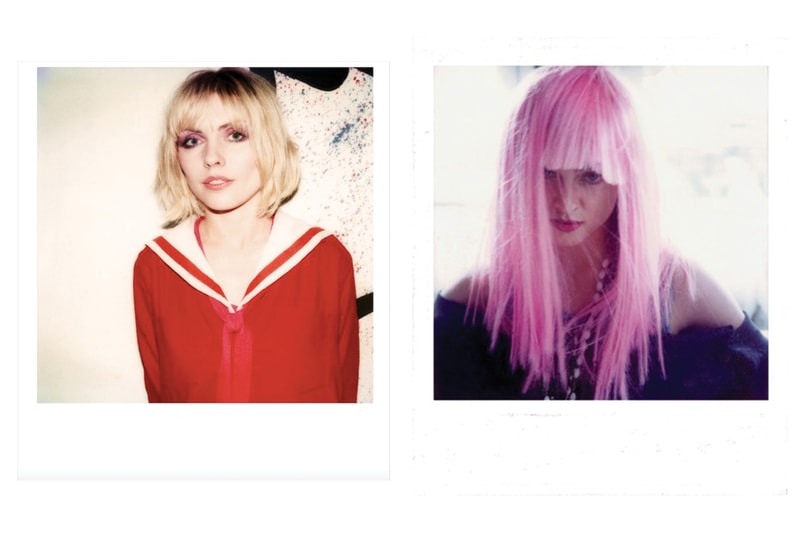 Art
EXCLUSIVE: Maripol on Dedicating Her Life To Art Beyond the Streets
Read our interview with the golden girl of club culture as she uncovers the stories behind her artwork on show at Saatchi Gallery.
EXCLUSIVE: Maripol on Dedicating Her Life To Art Beyond the Streets
Read our interview with the golden girl of club culture as she uncovers the stories behind her artwork on show at Saatchi Gallery.
There aren't many people who have touched the worlds of counterculture quite like Maripol has. From capturing New York's prolific graffiti artists to being in the midst of rebellious punk spirit in London, the legendary photographer has constantly found herself at the forefront of underground movements.
But, her vibrant life isn't the result of being in the right place at the right time. It's far more than that. Since her teens, Maripol has traipsed the globe, full of zest and compelled to chase those breaking the mold of art. There are no borders to her love for creativity, especially the more daring and expressive forms that emerged over the decades.
Though, of all the underground movements that the artist has encountered, it's her documentation of the hedonistic party scenes that gave Maripol the unofficial title of "gatekeeper of 80s club culture." With her so-called "f-cked up" Polaroid camera, she photographed pop stars Blondie and Madonna in the infamous Mudd Club, as well as street artists Basquiat and Futura. And now, the creative boasts an abounding book of scratched and slightly imperfect square images which tell the story of a nostalgically raucous era on every page. Looking back, she says, "it's what my son thinks inspired Instagram!"
As Maripol's most renowned works arrive at Saatchi Gallery for the Beyond the Streets exhibition, Hypebae sits down with the all-round creative to chat about her life in work. In the interview, she explores the most defining moments in her career, how she aims to be an advocate for rising artists, and why street art will always transcend the sidewalks.
Hypebae: Where did your fascination with art begin?
Maripol: I was studying at Ecole des Beaux-Arts in Nantes, not Paris. When you are in the first year of art school, they teach you everything. I was doing live nude drawings, fashion sketches and we'd take pictures of buildings too – architecture was something I loved.
Why were you drawn towards street art rather than classical forms of fine art?
At school you had to choose a project for the year and I chose graffiti because I came across the Faith of Graffiti book. I decided that my subject was going to be a wall which I covered in carpet and painted on rough words and I asked other people to graffiti on it too.
But I was always drawn to the factory setting because in my town there were a lot of American movies showing in independent cinemas. From early Scorsese with Robert De Niro to the films of Warhol, I was magnetized by America. On television, they showed a lot of American westerns. I grew up with the classics. They were so fascinating and I never realized the influence it would have on me.
Is this the reason you left France for America after your studies?
Well, I fell in love with an Italian photographer and we'd go to Paris a lot. But once, he had gone to New York and wanted me to come too. I left school. I left my family. I left my friends. I left my town and I never came back. That was September 1976. New York became my playground and my new school. Because of that one graffiti book, I would sit at 86th Street station and look at the trains on the number five line. Back then, the trains were covered in graffiti, even the windows. When they go that fast, it was like looking at a modern abstract painting.
And this is how you came across the street artists that you were later associated with?
Yes, right away we became friends with Fab 5 Freddy. Before the '80s, you could see that some graffiti artists were trying to break into the gallery system, which was weird because then it's not even street art anymore. But, it's because they didn't make money and it was a dangerous situation for them. They would go to the end of the line where the trains were parked, go on the roof, and sometimes get electrocuted or get caught jumping from trains to escape the cops. There is a section in the Beyond The Streets exhibition dedicated to this.
During this time, how did the Polaroid land in your hands?
I already had a camera when I was aged sixteen which my parents gave me. I discovered a lot of photography from the pictures my grandfather took in the war, and my dad used to have a film camera all the time. But it was my boyfriend – an Italian photographer called Edo Bertoglio – who gave me my first Polaroid on Christmas 1977. For me, it was an amazing tool because whatever I was doing, drawing or making, I would take pictures of everything. I have all these books categorized by sections and it became my faithful companion.
Why did you feel compelled to take your camera everywhere, especially into clubs?
It was not just about street art. When the Mudd Club opened downtown, people like Fab 5 Freddy, Futura2000, Jean-Michel Basquiat would gather there – we were part of a small community. I actually have tons of Polaroids that I wrote on, that I spray painted and that I'd scratch. Now, I have them all printed big and on show.
You went on to creatively direct for brands and magazines. How do you think the Polaroid influenced what you did for those brands in a more editorial capacity?
There are many things I do for labels. It's always a little bit of this and a little bit of that. I would draw things and we animate them. I was never really a fashion photographer. But they were obsessed with Europeans, especially the French. So I got propelled into this… with my Polaroid. But I have this side of me that is aiming to be recognised as an artist in my own right.
As well as photography, you told the stories of different creatives through film too. Why did you feel that you wanted to do that?
It's another Warhol situation. He touched everything; painting, drawings, films. He was a godfather for me and all of us. It inspired me to write a synopsis about the "day in the life of an artist." One day at a party in our Loft I told my boss Elio Fiorucci that we should make a film about this downtown scene because I had a sense that Basquiat was not going to last. And why not lasting? Because it was pretty astonishing the things that we used to get away with, being on the street and the total freedom.
Basquiat's canvas was the street. We would go around the city and we would shoot him in front of his spray painted words. A lot of the writing was illegal, so we had to film really fast before the cops came. In fact, there were some shots that were cut short. But it was very interesting to see him looking right and looking left because no one wanted to go to jail, especially not when you are a person of color.
1 of 2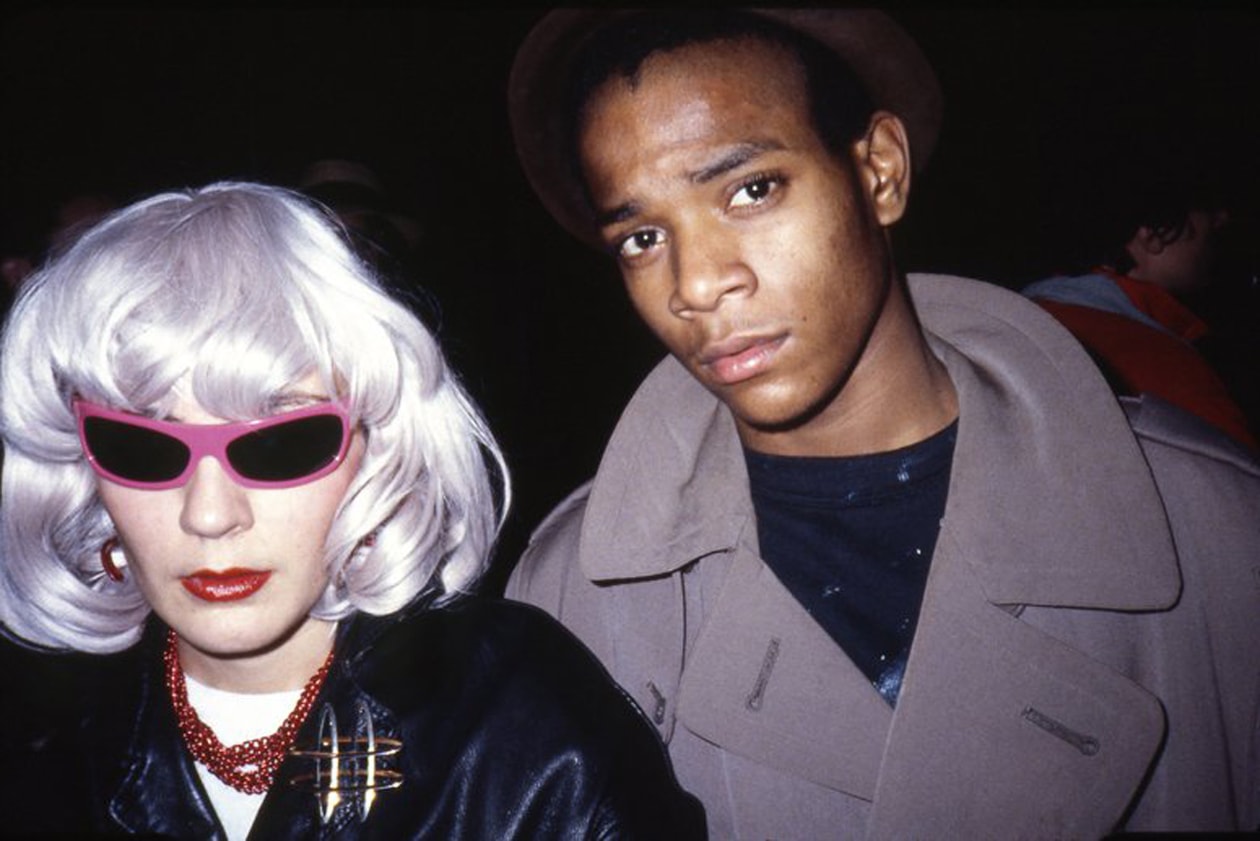 2 of 2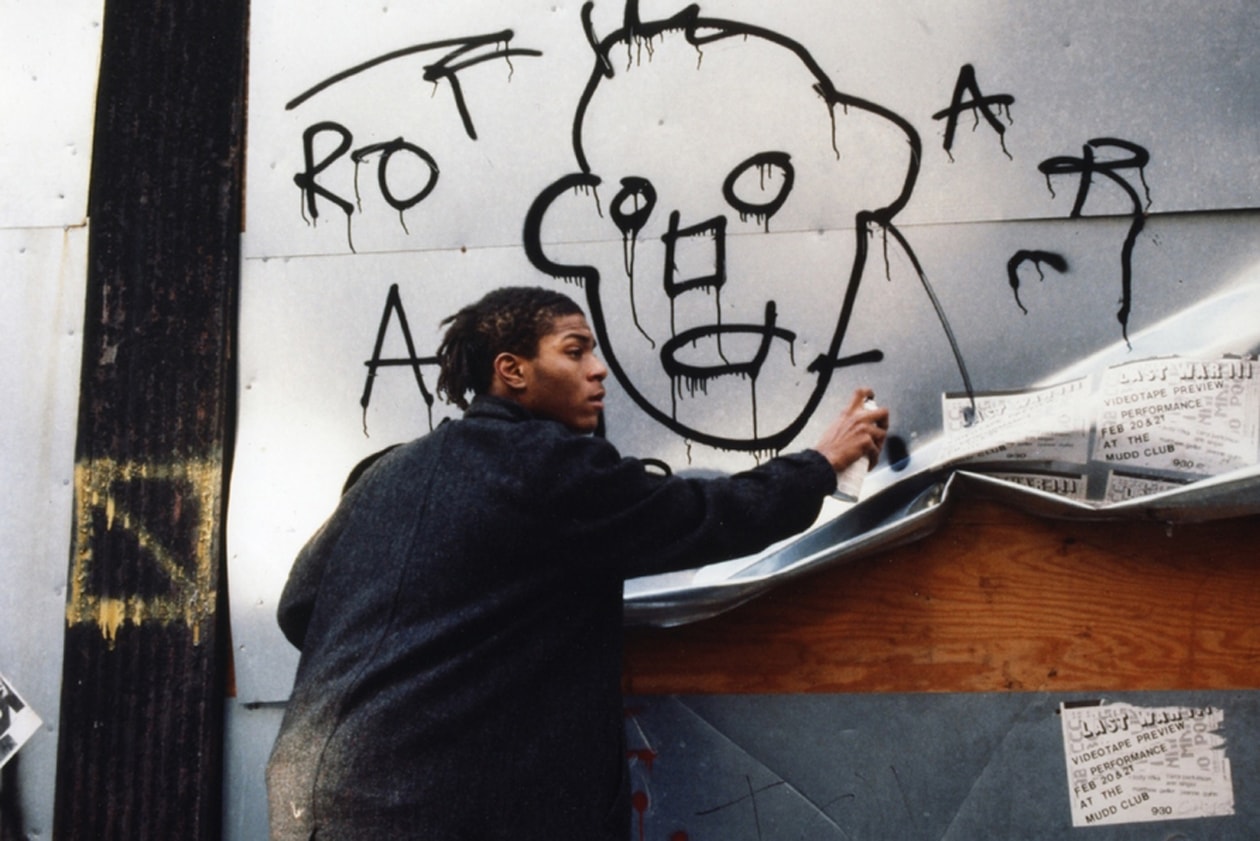 Do you feel like if you hadn't moved out of France then you wouldn't have known this other world, and the stories and experiences of other people?
I must say that at a young age, I went to London every summer to learn English. I started working in a pub on Kings Road. I saw tons of bands and artists who inspired me with their fashion, I even came across the first Seditionaries store of Vivienne Westwood and Malcolm Mclaren. There was also Biba, a designer that was massive at the time, and I regularly picked up pieces from flea markets on Portobello Road. It was the days of David Bowie so I came back to boarding school with high-platform boots and short hot pants. Can you imagine the nuns when they saw me?
It sounds like London played a big role in terms of your interests in fashion and music, which you shared with your friends across the globe. Do you feel you shaped culture in certain places?
Well, in London I was making jewelry. This guy gave me a job making jewelry with African beads and I would sell them in Paris. It influenced me to make jewelry later on too. I've always had this global thing about my work which has never changed. I've always done photography. I've always done film. I've always done fashion.
Tell me about what you are doing now.
I've started this job to shoot for a new company in France AZ FACTORY, who take promising designers from across the world and collaborate on some really great stuff. I think they should be mentioned because they help young talent which was what I was trying to do my whole life.
Why was it important to you to help artists in your life?
People say that I helped them a lot. Back in New York, I had this big, beautiful loft. It was maybe 10 blocks away from the Mudd Club and I would never let the youth take the subway at night, instead they would all crash on my floor. What you have to remember is that a lot of artists were coming from underprivileged families, they did not try to be criminals. They did something positive for us and the future generation. People like Taki 183 would often go upstate New York, climb the rocks and leave their mark. They wanted to show people that they existed.
Would you define this as art that goes beyond the street?
Well, it's interesting what the Beyond the Streets exhibition curator Roger Gastman did because a lot of the art in there really goes beyond the street. What ties them together is that they are inspired by the street. Photographers can be street artists because they are taking pictures of people in the street, Martha Cooper took pictures here and on the trains. It is all relative to what your perception of street art is and this will go on forever.
---
Share this article