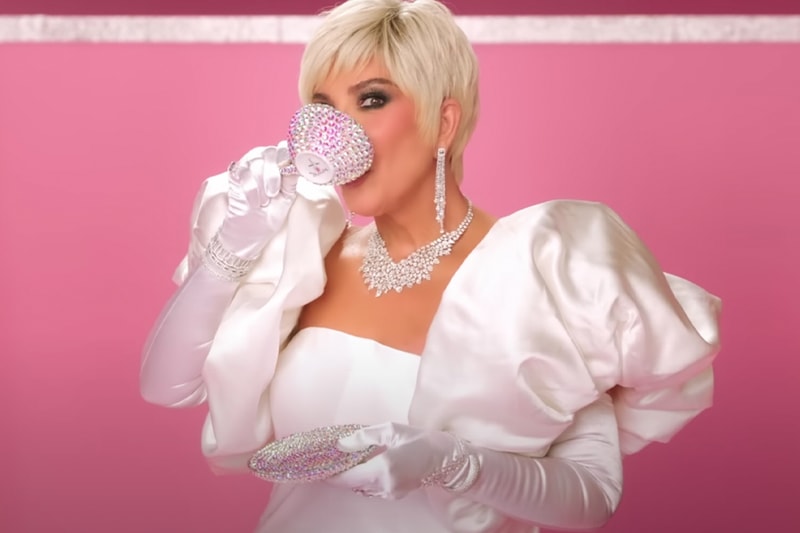 Sex & Dating
From Bad Bunny to Timothée: Here Are Kris Jenner's Best PR Couples
The Devil works hard, but Kris Jenner works harder.
From Bad Bunny to Timothée: Here Are Kris Jenner's Best PR Couples
The Devil works hard, but Kris Jenner works harder.
As unwanted news of Kylie Jenner dating Timothée Chalamet resurfaces, it raises an important question: How far is Kris Jenner willing to go to keep her babies relevant?
PR relationships, also known as stunts, are an age-old trick that for some reason still works every time. They serve several purposes such as keeping one relevant to promote a product or distracting from destructive news. For example, Elon Musk announcing a new female CEO, Linda Yaccarino ahead of a subpoena for frequenting Jeffrey Einstein's creepy island and yet another Tesla recall. Or, Jonathan Majors "dating" Meagan Good amidst a trial.
Usually, PR relationships are picked up by publications like a modern day Lady Whistledown and before you know it, everyone's trending, leaving Twitter, TikTok and all remaining socials in a frenzy.
If you're not keen yet — Kris Jenner is the f-cking queen of PR relationships. Doing anything to keep her babies relevant, Jenner has proven she'll go through hell and high water to fulfill her duties as a momager. Now would also be a great time to cite the quote: "The Devil works hard, but Kris Jenner works harder."
But what makes for the perfect PR couple, guaranteed to disrupt the timeline for a few weeks? There's usually one common element: a pair so random it makes you go WTF? For example, Rob Kardashian and Blacc Chyna? WTF was that?
Ready for the chaos? Keep scrolling for our favorite PR relationships, crafted by none other than Kris Jenner.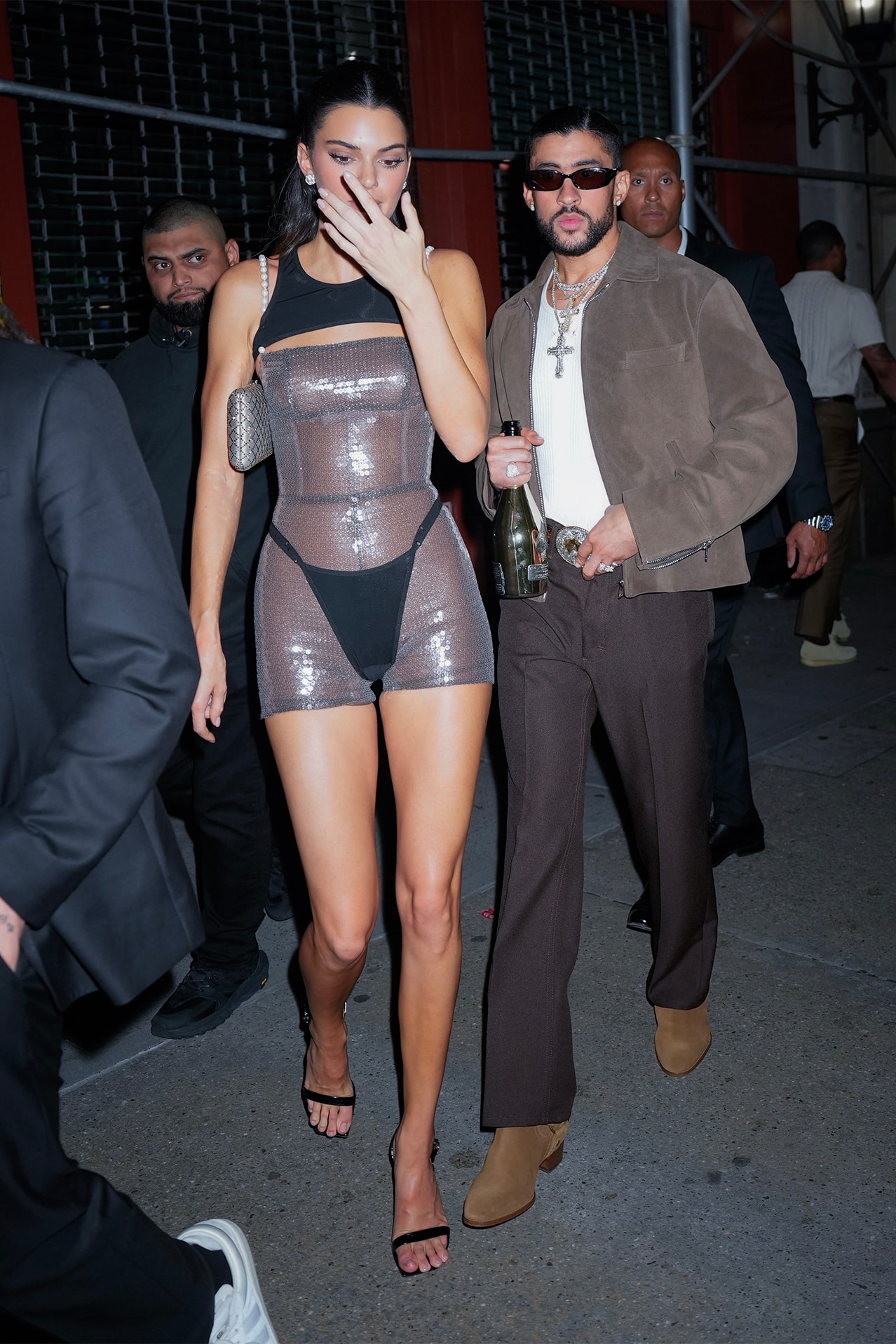 Undoubtedly Jenner's most successful PR couple right now, Kendall and Bad Bunny are the perfect formula for the madness. With the seemingly random connection between the two, and Bad Bunny's pride in his heritage, fans were infuriated that his transition to mainstream could be paired with the "Kar-Jenner" curse. In just three months the pair has publicly confirmed their relationship via the MET Gala and an NBA game – but we'll give it three to four months.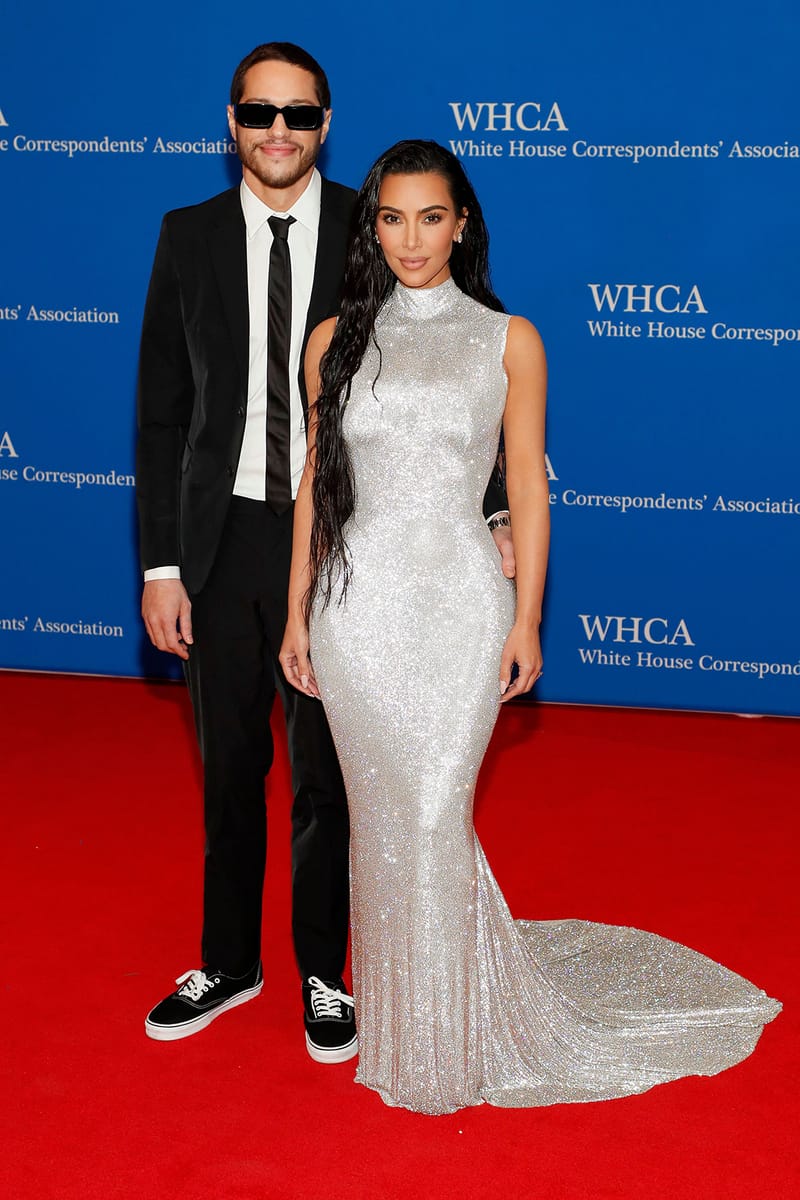 Going down in Kar-Jenner history as the most successful PR relationship of all time, is Pete Davidson and Kim Kardashian. Stroking the random as f-ck tip, Davidson and Kardashian were on no one's 2022 celebrity couple card, yet their break up was one of the most trending for the entire year. Ultimately, this relationship revealed a lot of information we could have done with out from Davidson's dick size to their ice cream dates making Kim horny. But, this relationship was buzzy enough to keep the news cycle enthralled.
Kylie Jenner and Timothée Chalamet
What might be one of the Jenner's least successful PR couples, Jenner and Chalamet have allegedly been dating for weeks now. According to "sources," "Timothée loves that Kylie is such a hands-on mom and a boss. He appreciates her confidence." But in all actuality, this is most likely a stunt to distract from her failed relationship with Travis Scott and unfortunately, keep her desirable in the public eye. Not only that, but the pair has never been spotted together.
On a similar note, Scott Disick proves to be the modern day Good Luck Chuck.
---
Share this article