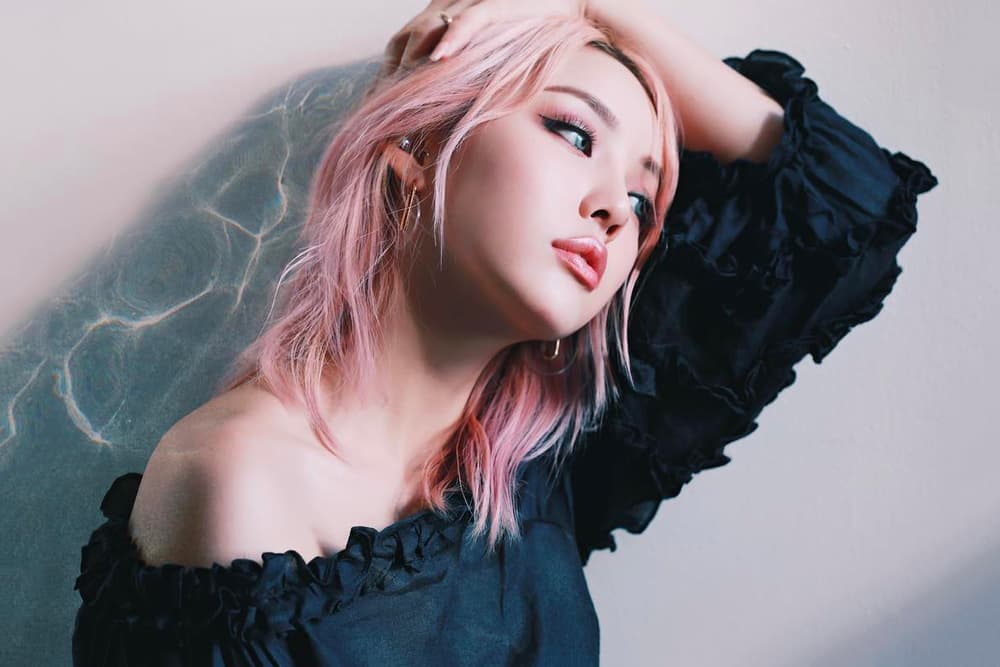 Beauty
Our Five Favorite Instagram Accounts This Week: Beauty Influencers
From Korean makeup artist PONY to YouTube royalty Jackie Aina, meet the beauty stars of our generation.
Our Five Favorite Instagram Accounts This Week: Beauty Influencers
From Korean makeup artist PONY to YouTube royalty Jackie Aina, meet the beauty stars of our generation.
What is your definition of beauty? Thanks largely to social media which serves as an amazing platform for self-expression and community-building, today there are hundreds and thousands of different interpretations of beauty, a concept that used to be more restrictive and lacking in variety. Leading this revolution are beauty influencers from around the world, who have helped democratize the industry with their numerous makeup tutorials and skincare product reviews regularly uploaded to YouTube among other channels.
From K-beauty celebrity PONY to MAC collaborator Patrick Starrr, our latest Instagram roundup highlights some of the most popular names that are reshaping the beauty-sphere, one video and killer selfie at a time. Continue reading for five beauty influencers you should be following right now.
For more beauty inspo, be sure to check out the #hypebeauty hashtag on Instagram.
Bio: "PONY 포니 Make up artist"
HYPEBAE Pick: Hailing from South Korea, self-taught makeup artist PONY (real name Hye-Min Park) is undoubtedly one of the most influential beauty icons of our generation. Through her tutorial videos, the Pony Effect founder has demonstrated the transformative power of makeup. From fresh-faced to dramatic, festival-ready looks, the beauty guru literally does it all. If you haven't already, check out her celebrity-inspired makeup tutorials like this Kylie Jenner tribute — it'll blow your mind. Following up on that, watch her go head-to-head with supermodel Bella Hadid in this Dior Makeup "Glow Challenge."
Bio: "Nigerian in LA | Phil 4:13"
Favorite Caption: "Melanin Monroe's new album cover"
HYPEBAE Pick: As a huge advocate for diversity, Los Angeles-based YouTuber Jackie Aina has been a uniquely powerful voice in the realm of beauty. In addition to her bubbly personality, she's known for her honest and at times highly critical product reviews, which are absolutely necessary to address real issues like the lack of darker shades in foundations and concealers. Most recently, Jackie has been tapped by Too Faced to help expand its fan-favorite Born This Way foundation range, which is an important step the brand has made towards inclusivity.
Bio: "1.5 million YouTube friends. Currently in LA"
Favorite Caption: "GIRLS RUN THE WORLD"
HYPEBAE Pick: Real-life unicorn Karen Yeung, who goes by the handle IAMKARENO, is another unapologetically authentic YouTube star we're obsessed with. Apart from her always on-point fashion sense and fun makeup ideas, her down-to-earth personality has also gained her huge popularity on social media. From opening up about her breast augmentation to the struggles she's gone through in the industry, Karen has been continually transparent to her subscribers. Her enthusiasm and cheerful energy is nothing but infectious, so do give her channel a watch.
Bio: "MAKEUP IS A ONE SIZE FITS ALL"
Favorite Caption: "Sup Ammmuricaaaa"
HYPEBAE Pick: If you're ever feeling uninspired, hit play on one of Patrick Starrr's videos and you'll probably get excited about trying out a new makeup look. With over 3.9 million subscribers on YouTube, he has gone from being a beauty enthusiast working at MAC to doing makeup for the Kardashian-Jenners on his channel. It came full circle last year when the beauty boy released his first collaboration with MAC, which has since developed into a partnership that includes the "Floral Realness" range and a summer collection.
Bio: "A twenty-something Canadian/Londoner who loves food, smiles and anything beauty. 340k+Youtube Family"
Favorite Caption: "I call this Glam for no reason"
HYPEBAE Pick: London-based Canadian content creator Manal Chinutay is the Muslim beauty influencer breaking stereotypes. Her makeup looks are often bold and chic while staying true to her modest style. Whether it's a glittery gold eyeliner or a summery, matte orange lip, she's always able to pull off statement makeup with such ease and elegance. And did we mention how flawlessly beautiful her skin is? Check out her nighttime skincare routine for tips to achieve that silky smoothness and healthy glow.
---
Share this article