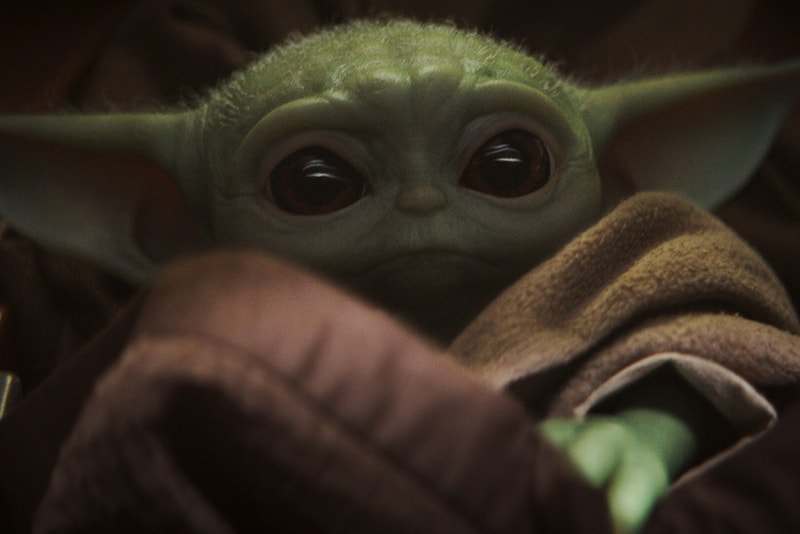 Culture
Disney+, 'Stranger Things' and VSCO Girl Are Among Google's Top Searches of 2019
See what piqued our interest the most this year.
Disney+, 'Stranger Things' and VSCO Girl Are Among Google's Top Searches of 2019
See what piqued our interest the most this year.
Google Trends has released its list of top trending searches for 2019, revealing the names, news items and titles across pop culture, news and entertainment that piqued our interest over the past year. Disney Plus takes the cake as number one top trending search, followed by actor Cameron Boyce and rapper Nipsey Hussle, whose death in March shook the music industry, in the top three.
James Charles – whose confessional "No More Lies," was YouTube's most trending video this year — and Jordyn Woods are ranked three and eight respectively on Google's list of Top People, while Top Movies and Top TV Shows include Joker, Once Upon a Time in Hollywood, The Mandalorian and Euphoria. "Old Town Road" by Lil Nas X, Ariana Grande's "7 Rings" and "Shallow" from the A Star is Born soundtrack are the year's top three songs. News stories including Hurricane Dorian, the Women's World Cup and the Government shutdown resulted in a surge of searches, and people turned to Google for definitions of viral terms including "VSCO girl," "camp fashion" and "quid pro quo."
Check out Google's full list of 2019 trending searches below. In related news, Merriam-Webster crowned gender-neutral pronoun "they" its word of the year.
Google Trends Year in Search 2019

Top Trending Searches

Disney Plus
Cameron Boyce
Nipsey Hussle
Hurricane Dorian
Antonio Brown
Luke Perry
Avengers Endgame
Game of Thrones
iPhone 11
Jussie Smollett

Top News

Hurricane Dorian
Notre Dame Cathedral
Women's World Cup
Area 51 raid
Copa America
El Paso shooting
Sri Lanka
Government shutdown
Equifax data breach settlement
California earthquake

Top People

Antonio Brown
Jussie Smollett
James Charles
Kevin Hart
R. Kelly
21 Savage
Lori Loughlin
Jordyn Woods
Bryce Harper
Robert Kraft

Top Songs

"Old Town Road"
"7 Rings"
"Shallow"
"Sunflower"
"Truth Hurts"
"Lose You to Love Me"
"Sicko Mode"
"thank u, next"
"Act Up"
"Bury a Friend"

Top Musicians/Bands

R. Kelly
21 Savage
Billie Eilish
Lil Nas X
ASAP Rocky
Motley Crue
Lizzo
Gladys Knight
Tekashi 69
Joy Villa

Top Movies

Avengers Endgame
Captain Marvel
Joker
Toy Story 4
Lion King
It Chapter Two
Frozen 2
Once Upon a Time in Hollywood
Midsommar
Scary Stories to Tell in the Dark

Top TV Shows

Game of Thrones
Stranger Things
When They See Us
Chernobyl
The Mandalorian
The Umbrella Academy
Euphoria
Dead to Me
Surviving R. Kelly
The Boys

What is. . .?

What is Area 51?
What is a VSCO girl?
What is Momo?
What is a boomer?
What is quid pro quo?
What is camp fashion?
What is Disney Plus?
What is Bird Box about?
What is a Mandalorian?
What is Brexit?

Footwear

Luke Combs Croc
YEEZY BOOST 350 V2
Nike Airforce 1
Nike Air Max 720
adidas Game of Thrones
Betsy Ross shoes
Jesus shoes
Post Malone crocs
SpongeBob shoes
Kawhi Leonard shoes

Celebrity Style

Billie Eilish style
Audrey Hepburn style
Ariana Grande style
Kylie Jenner style
Amal Clooney style
Shia LaBeouf style
Cam Newton style

Fashion Style

Camp style
e-Girl style
e-Boy style
Preppy style
Yankii style
Vintage style
VSCO girl style
Emo style
---
Share this article